In the timeless search for youthful and radiant skin, the role of collagen stands firm. Since it is the fundamental building block of our skin's structure, collagen ensures your skin stays firm and supple. However, natural collagen production decreases as time passes, resulting in wrinkles, lines, and less skin elasticity.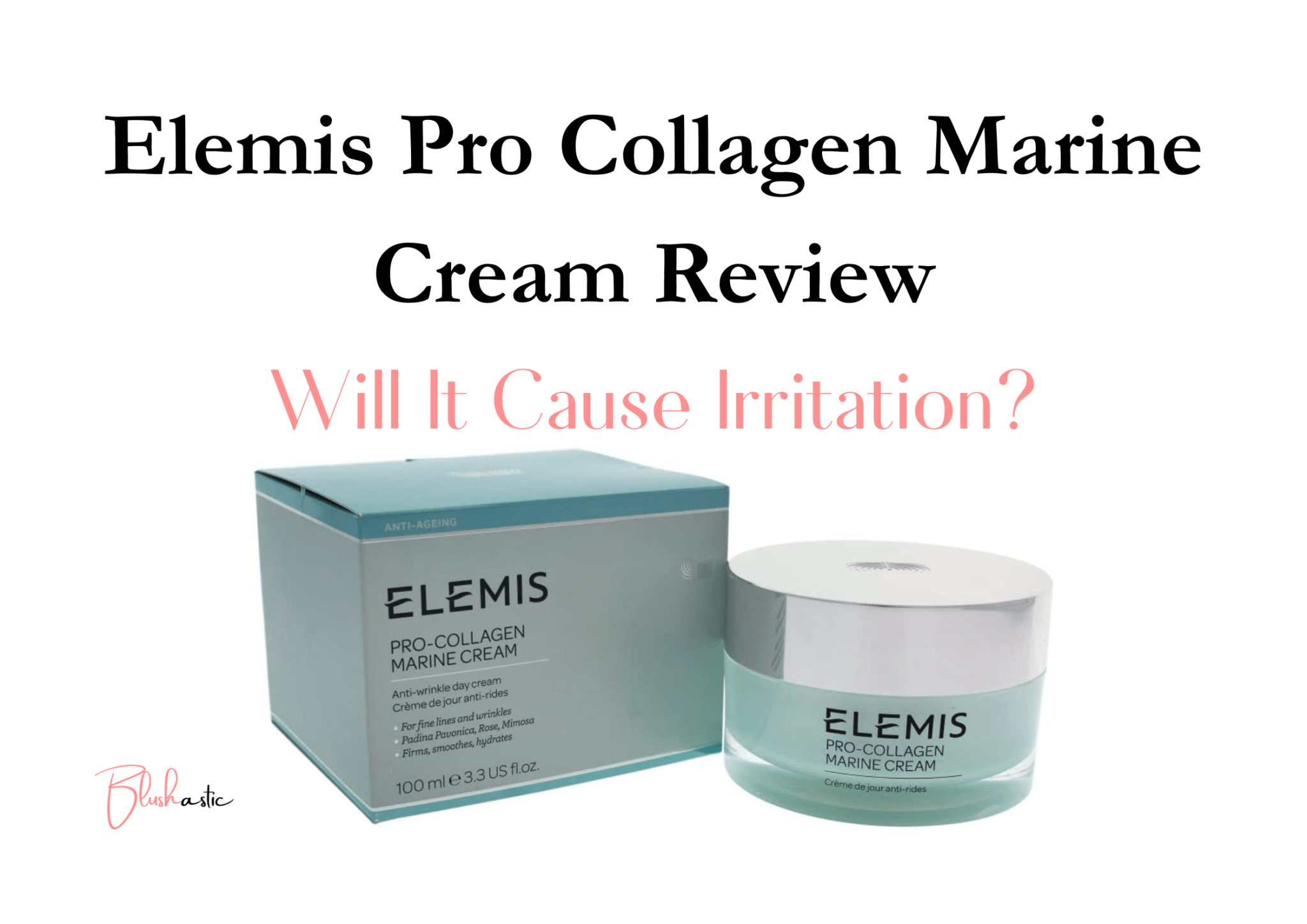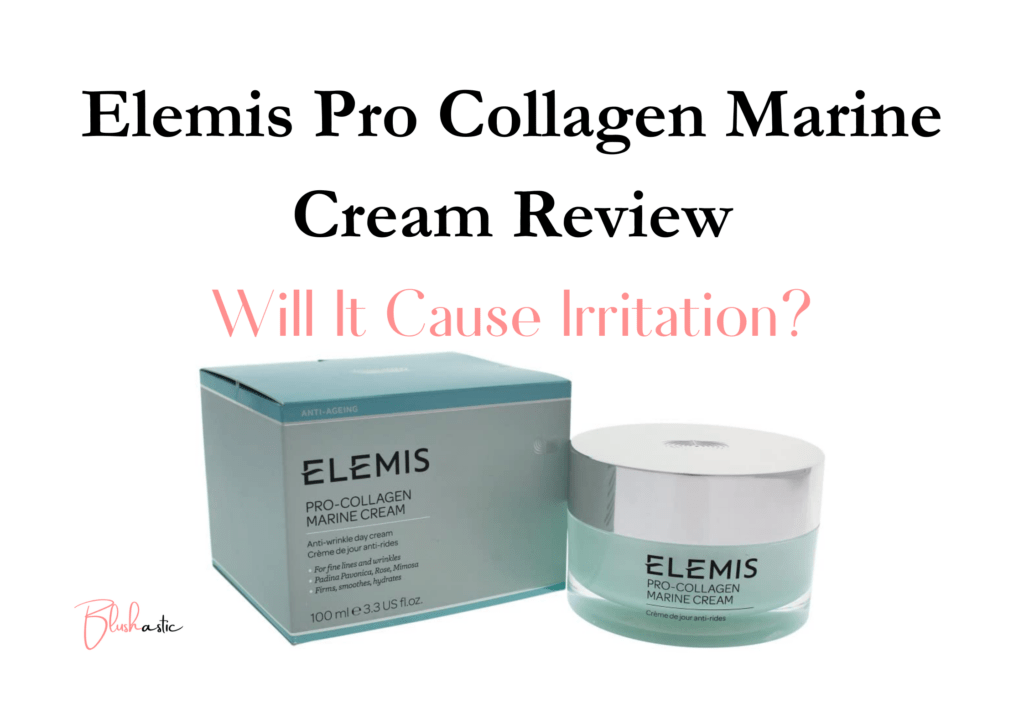 It's when the beauty of the sea met the science of skincare. Yes, that's what Elemis Pro-Collagen Marine Cream has done. So whether you are looking for genuine Elemis Pro Collagen Marine Cream reviews or someone randomly curious about the cream, here's a report where I try to reveal the truth behind this sea-met skincare.
Elemis Pro Collagen Marine Cream Reviews | Does It Work?
Elemis, a British skincare brand, has paved its way through the skincare industry with its innovative approach to skincare by blending powerful biological activities with natural ingredients. It believes that the passionate care for your skin is by mixing an aromatherapist's soul, an artist's spirit, and a scientist's commitment. The products are powered by nature- meaning the brand uses natural extracts and active ingredients that will provide results visibly and tangibly, promoting wellness within and without.
Sale
Elemis's best-seller, the Elemis Pro Collagen Marine Cream, is, as the brand likes to say it, an iconic anti-wrinkle moisturizer aiming to reduce the appearance of fine lines and wrinkles within 14 weeks. Well, that is not where it ends. As you know, it is a moisturizer. It is also formulated to provide hydration to your skin for 24 hours. Well, let us look at the ingredients and check if they contribute to what they say is the 'anti-wrinkle moisturizer.'
Ingredients
Padina Pavonica
Padina Pavonica, a brown algae found on the coast of the Mediterranean Sea, is the hydration powerhouse or the moisture-boosting warrior of the anti-wrinkle moisturizer. It is packed with bioactive compounds and fatty acids, which make it profoundly beneficial in protecting the skin's natural barrier by making it strong and healthy. It has humectant properties that help the skin hold moisture to enhance skin elasticity. You know your skin will look soft and supple with improved skin elasticity.
Chlorella
Chlorella is another 'marine-derived' algae that helps hydrate skin. According to some studies, chlorella extract contributes to a better skin tone and skin elasticity or firmness, thereby getting your skin back to its healthy and refreshed state. It is also said to have some soothing properties, making it an excellent skin healer. You can also find antioxidants in it, which help protect your skin from environmental damage.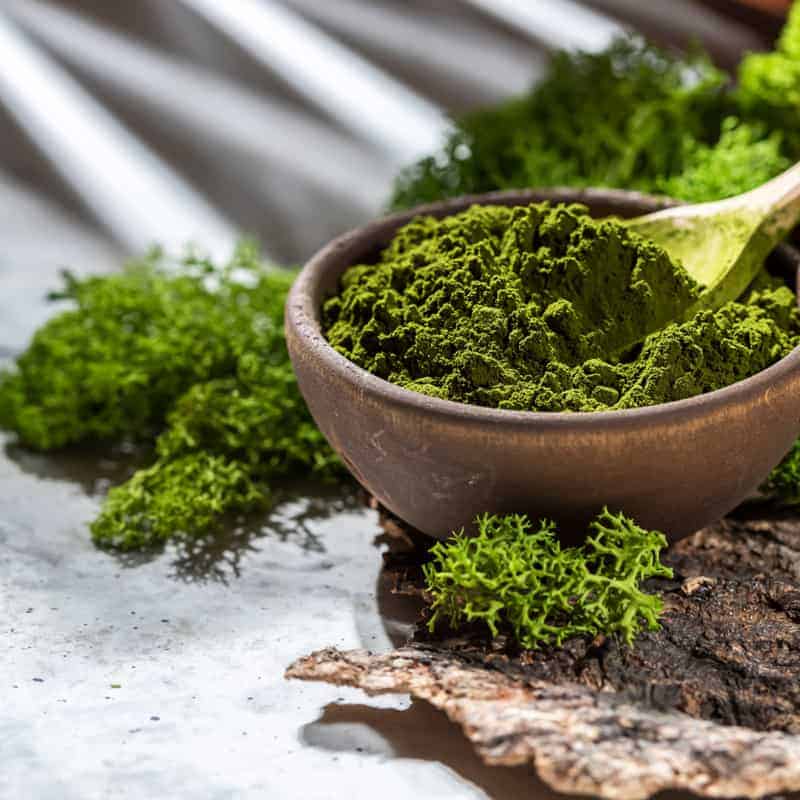 Ginkgo Biloba
Ginkgo Biloba's presence helps make the skin hold or retain moisture, reducing roughness and contributing to smoother skin. It is also said to have collagen stimulation properties as it may boost collagen production and hence minimize the appearance of fine lines and wrinkles. If you'd like to read more about it, you can visit this page.
Rose
The addition of rose in this marine cream is all about its aromatherapy benefits. Since the rose scent is connected with relaxation and tranquility, it is often found in various skin care products. Apart from this, Rose extract also serves other benefits like anti-inflammatory properties, hydration to some extent, and other nurturing benefits for the skin.
Mimosa
Mimosa is another floral ingredient used in the cream for its anti-inflammatory properties, as it helps reduce redness and irritation on the skin. Hence, it also possesses soothing properties. Apart from this, it is considered to have astringent properties, which help make the skin firm and tight while toning it by compressing the pores so you can have a smoother appearance. 
How To Use Elemis Pro Collagen Marine Cream?
Initially, cleanse your skin before you apply it.
Take a pea-sized amount on your hand and rub it between your palms.
Apply it gently over your face, neck, and neckline upwardly.
Remember to massage it gently and in upward strokes.
The brand says you use it daily on cleansed skin for better results.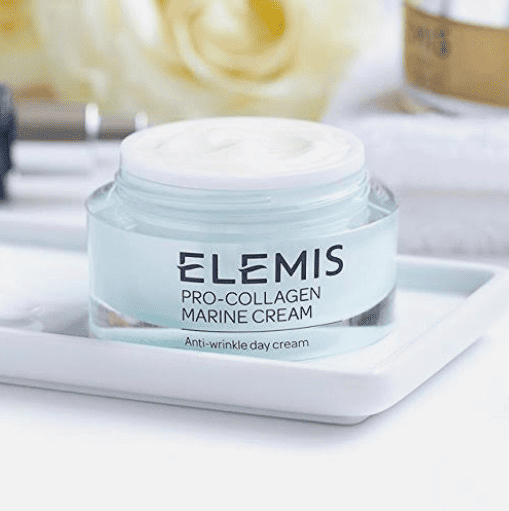 Pros
The Marine Cream is infused with marine-based ingredients like algae, which have excellent skin-care benefits.
Chlorella in it helps hydrate your skin so it stays soft and smooth.
Padina Pavonica is the superhero ingredient, enriched with essential compounds that help boost the skin's moisture content.
Floral ingredients like Rose and Mimosa help provide aromatherapeutic benefits and offer healing and astringent properties.
Ginkgo Biloba also helps make your skin hold moisture, enhancing skin firmness.
A little goes a long way.
It leaves your skin feeling satiny and soft.
Based on independent clinical and user trials on 38 and 120 people, respectively, 
100% of users agreed that this marine cream improved their skin's hydration.
95% said this was the best anti-aging cream they had encountered.
You can have it as a base for your makeup.
It is lightweight.
Glides onto your skin smoothly.
It effectively reduces the appearance of deep lines and wrinkles.
Your skin feels moisturized and hydrated with consistent use.
Cons
It contains fragrance ingredients and can be problematic for people with sensitive skin.
It is expensive compared to the quantity of products it comes in.
Some users reported that they experienced breakouts after using it.
Customer Feedback | Elemis Pro Collagen Marine Cream Reviews
A user named Melissa Moss commented, 'This is the only product that has worked for my age resistance. Initially, I got this as a free sample from a thrift store and used it completely. It is excellent. My skin aged backward as my lines reduced. Even the little lines disappeared. The texture is very light and smooth. It isn't a perfume, and a slight fragrance is present in it. However, the scent disappears after some time, though I wished it stayed because it feels very refreshing. I started wearing it as a base under my makeup. When I was done with my cream, I reordered, and to tell you, from the second month, I stopped using foundations because I loved how my skin looked. The cream got over a few weeks back, and my skin started to look old, so yes, I will be using this cream for eternity. I am in love with it. I am 61 years old, but my skin doesn't show it. Recommend it!'
Another user named Banjojo commented, 'It is definitely overpriced, and the texture isn't for winters. It is good and definitely changed my wrinkles and fine lines, as they said it would. However, it wasn't right as soon as winter approached. I started piling more. You can't even use it around your eyes. I do not prefer its scent, and I think you may like it. It isn't overpowering, but not just for me. Overall, for sure, it is overpriced.'
Another user commented, 'It provides good hydration. I consider this my favorite day cream. I use it every day. The texture is not very greasy and does not leave my skin like a glazed doughnut. Moreover, it makes my skin feel hydrated and soft. Sometimes, I prefer adding oil whenever I feel my skin is getting dry, but this marine cream takes care of my skin. This is the cream I keep returning to, even though I try different products!'
A user named Ryan P. Girmscheid said, 'It is not worth the price tag. I hoped I would like this cream; I waited for it to be on sale and then just went for it. The fragrance is good, but nothing else is that good. I have been applying it for about a month and have not seen any visible differences, something my old face cream wasn't doing. I feel my skin complexion was brighter using my old cream. Overall, this marine cream is not worth the price it comes for.'
A user named Patricia W Williams said, 'I never usually spend a lot of time on my skin. I prefer just to grab and go. Fifteen years back, I was introduced to this marine cream on a cruise, and since then, I have nothing else apart from this. I am 69 years old, which shocks many people because they think I am in my 50s. The cream is not greasy and lightweight, with a very slight fragrance, which isn't noticeable, though my facial skin is susceptible to fragrances. Regarding high-end products, this cream could be reasonably priced for the benefits I seek. However, since the price hike, I have been disappointed as it's my retirement budget now, and  I hope I can still purchase it with this increased price.'
FAQs | Elemis Pro Collagen Marine Cream Reviews
Can you use the Marine Cream every day?
Yes, the brand recommends you use this cream every morning after thoroughly cleansing and toning your face to see better results.
Are marine-derived ingredients safe in skincare products?
Marine-derived ingredients like algae and seaweed have paved their way through the beauty and skincare industry because of their nutrient-rich contents that help make your skin feel healthy. Several marine extracts help hold moisture and keep your skin hydrated and soft.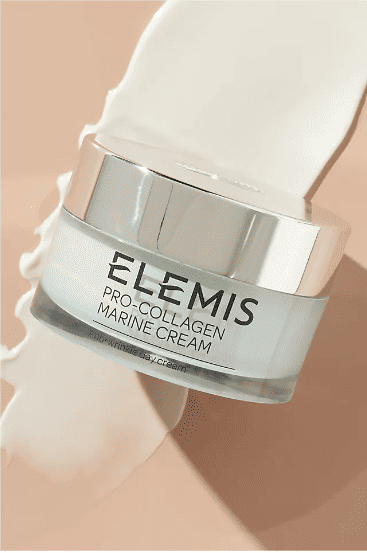 How does the Elemis Pro Collagen Marine Cream work?
The Pro Collagen Marine Cream strengthens the skin barrier and hydrates the skin from within. Moreover, a few other ingredients in it boost collagen production, which helps improve skin elasticity and hence reduces the appearance of fine lines and wrinkles.
Closure
Moisturization is essential, and in a world of environmental stressors, so are anti-wrinkle or anti-aging creams. In regards to this, Elemis Pro Collagen Marine Cream has made way for being that day cream that eradicated dryness and wrinkles. After gathering insights from Elemis Pro Collagen Marine Cream reviews, you could see more positives about the cream's hydrating power. To be honest, it contains algae extracts and some excellent moisture-holding and boosting ingredients.
However, with so many products in the market, this particular one does belong to the high-end skincare products, which involves the risk of spending money as some users may need help finding specific products worth the hype. So, after diving deep into the sea of reviews and ingredients, it is now up to you if you are willing to go for an expensive purchase.
I'm Sarah Abraham, the founder and co-author of Blushastic.com and a professional makeup artist. Beauty is more than just skin deep, and that's why I'm passionate about sharing my knowledge and experience to help people feel confident and beautiful on the inside and out.
Whether it's skincare, haircare, or fashion, my goal is to empower women to feel their best. With my expertise in the beauty industry, I strive to provide practical advice and tips that are accessible to everyone, regardless of their skill level or budget.