There is no end to beauty or all the million things falling under it!  So to blend in seamlessly, you will have to be attentive to the needs of yoru skin. You might love winters but hate bad skincare days. But a good toner will walk your face through everything like its sunshine so that you appear your most radiant self!
Since we are talking about beauty, chances are you have splashed some fully fragrant toner on your skin, only to realize you will be getting the Mistake of the Year award! Profound as it is, this guide about the Best Toners For Sensitive Skin reveals all you need to do so that nothing and no one can hold back the good-looking you!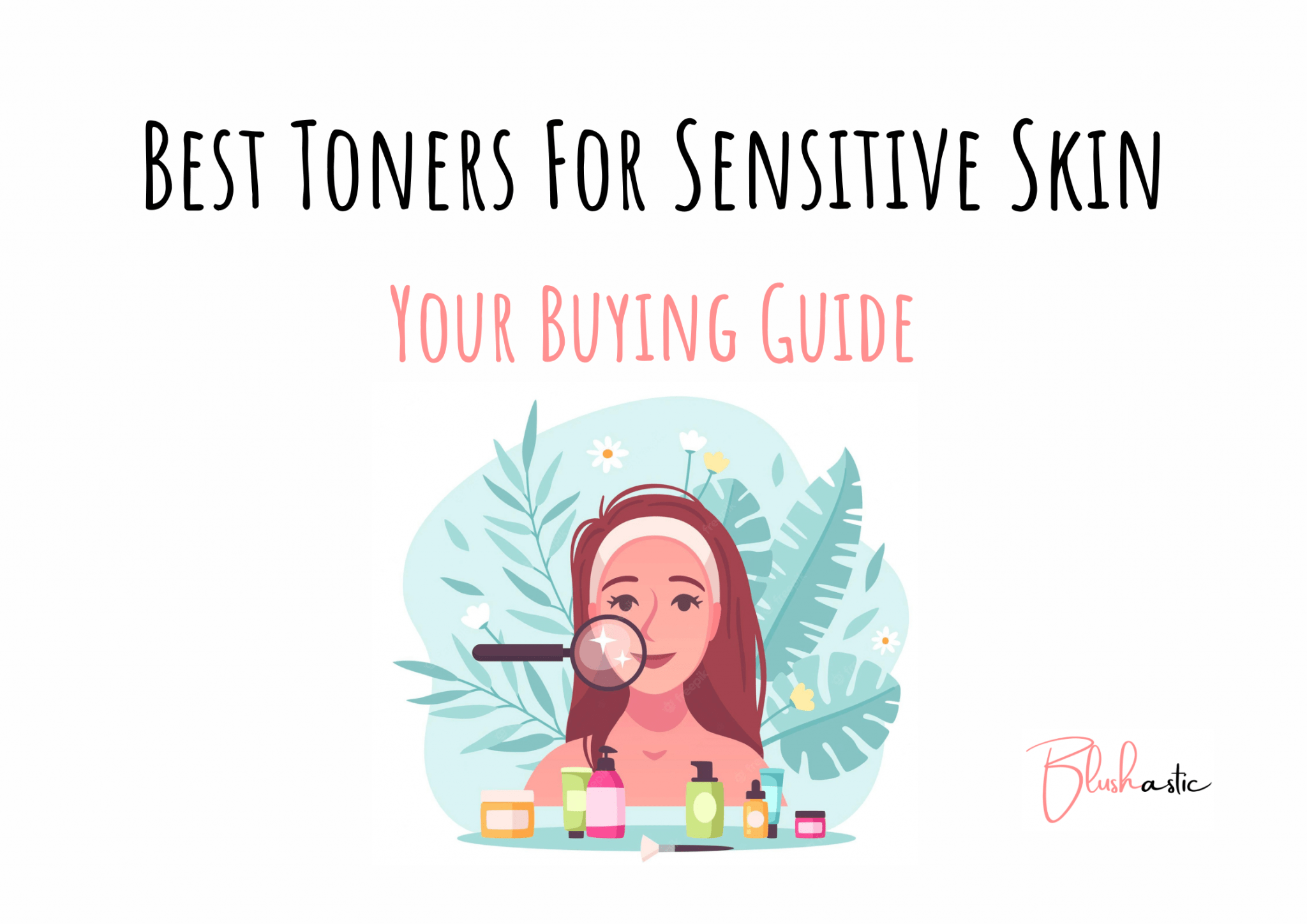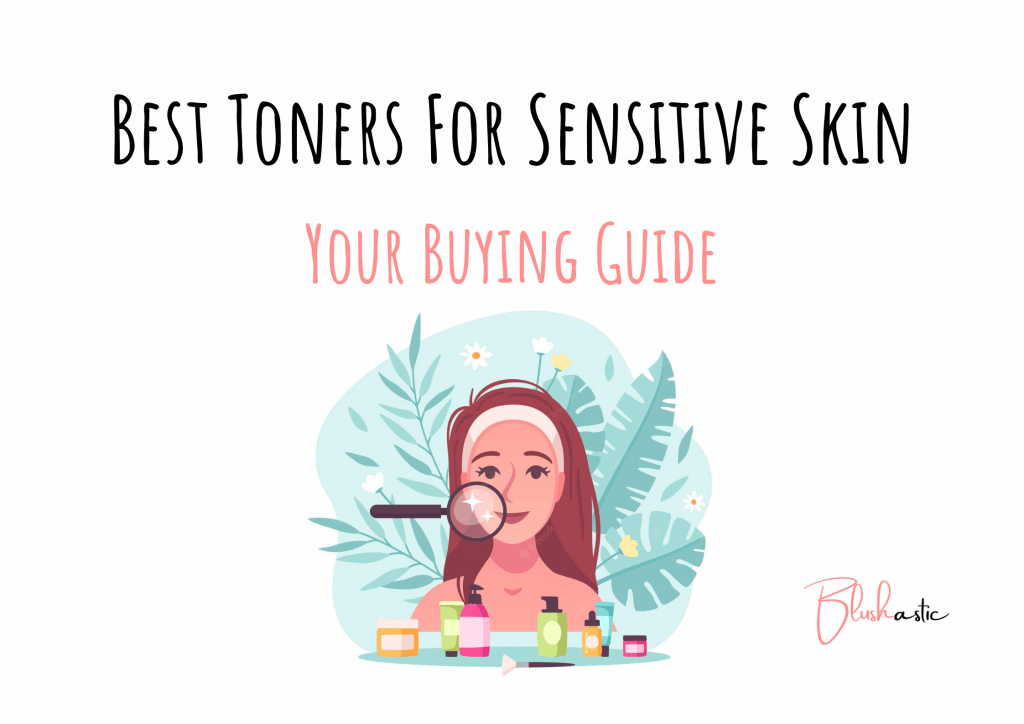 We have gathered 11 exceptional toner options that will fulfill your sensitive skin's needs and level up all deficiencies with nutrition. Let us delve in deep and take a look at them!
Best Toners For Sensitive Skin |
Your Buying Guide
The toner trend has attracted massive attention in 2022 and seems to have made people drool all over it. But first, what are toners? Why do we need them? This skincare essential has the texture and feel of water but comes packed with handpicked ingredients that can make all the difference in your skin.
But should you put them on yoru skin, especially when it is so sensitive? Of course not! The first step to hunting for the best toner is knowing your skin type! If you have sensitive skin, the golden rule is to stay clear from toners that can strip away the natural oil of yoru skin and leave it dry and bare. 
This requires you to use a gentle toner that will hold the effort down on yoru skin and ward off issues like redness, itchiness, irritation, etc. The next and essential stage is always picking your ingredients wisely. You dont want to add something to your routine just because it is in Vogue or costs a lot more than everything in your bank account!
These ingredients should not clog your pores at any price and should not be alcohol, synthetic dyes, sodium, fragrances, and ammonium lauryl sulfate. Instead, choose ingredients like tea tree oil, salicylic acid, aloe vera, glycerin, or hyaluronic acid, which are fast-penetrating and will bring you closer to your skincare goals!
[KLAIRS] Supple Preparation Unscented Toner 
When dealing with sensitive skin, one must only rely on products that will not make things work. Toners come in different shapes and sizes, but the KLAIRS Supple Preparation Unscented Toner claims to offer your susceptible skin tone a moisturization boost and a soothing effect.
Thanks to its packed formula that features hyaluronic acid and Centella extracts combined goodness. The mixture blends easily ont the skin and promotes the health of your skin's protective barrier. Soothing ingredients like these are a great way to amp up the hydration level in your skin and lower the chances of irritability.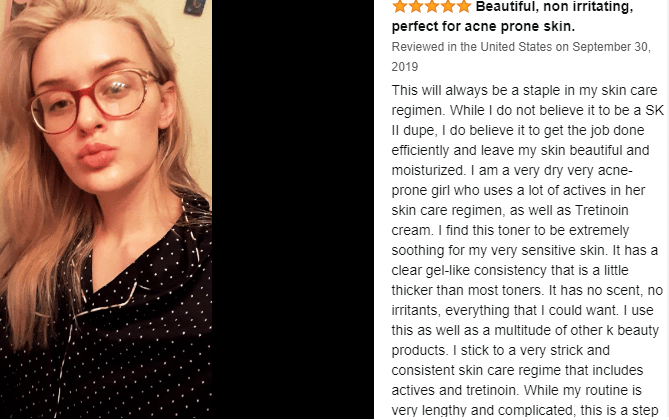 The unscented toner helps balance the skin's pH level and quickly absorbs in seconds. This oil-free version is a must-have because you dont want skincare products to clog your pores and cause more problems. Beta-glucan calms down irritation and delivers an intense soothing relief.
The composition of this toner is exactly what your skin needs, as it is formulated without essential oils, ethanol, silicone, artificial color, and artificial fragrance. Not only will users with sensitive skin benefit from it, but the toner will also suit the needs of other skin types. It might sting a little in the first few applications, so don't be alarmed. 
Bioderma – Face Toner – Sensibio – Skin Soothing and Moisturizing – Facial Toner
Calming ingredients for sensitive skin are a big yes in your toners if you want to prep yoru face for that big day! Luckily, the Bioderma toner has elements as soothing as glycerin to relieve your stressed-out canvas. There is no drama of drying out your skin. Instead, the toner promises 8 hours of satisfying moisturization to keep your skin soft like a cushion!
It removes every bit of makeup and offers a deep cleansing action to impurities and dirt. The formula encourages healthy-looking skin and balances the pH of the skin. This is a crucial step in the skincare routine, as you dont want anything to give you rashes or cause inflammation. The composition of this toner tones refreshes your canvas and has been touted as the perfect match for sensitive or reactive skin.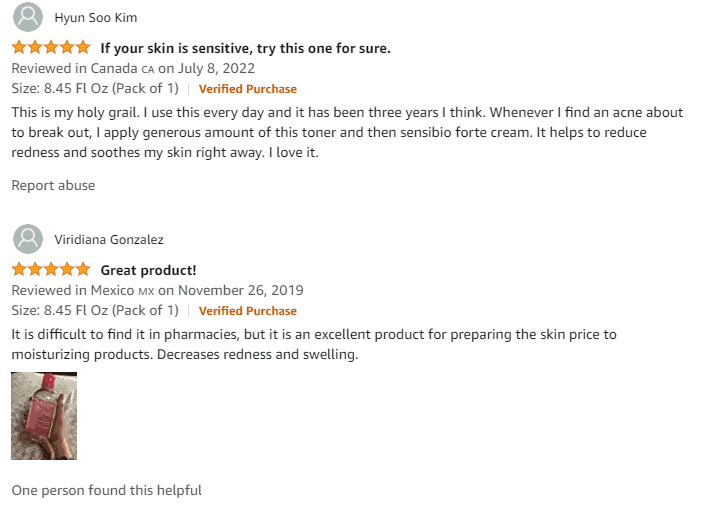 Apart from emollients like glycerin, the goodness of cucumber extracts is also included here and soothes signs of irritability. Look out for the strange smell, as it may put you off on the first go. Users with super sensitive skin might face allergic reactions on rare occasions. 
Paula's Choice Skin Recovery Calming Toner
Do you want to know about the skincare industry's all-time favorite toners for sensitive skin? Paula's Choice Skin Recovery Calming Toner is one of them! The brand takes pride in designing this creamy texture that glides gently and calms down signs of redness.
You don't have to worry about dehydration, for this formula contains nourishing vitamin E and primrose that delivers rich hydration and revitalizes dry and flaky skin. Let the thought of ruining your skin go because the toner claims not to cause the skin to dry out. It helps ward off dullness with its replenishing packet of antioxidants.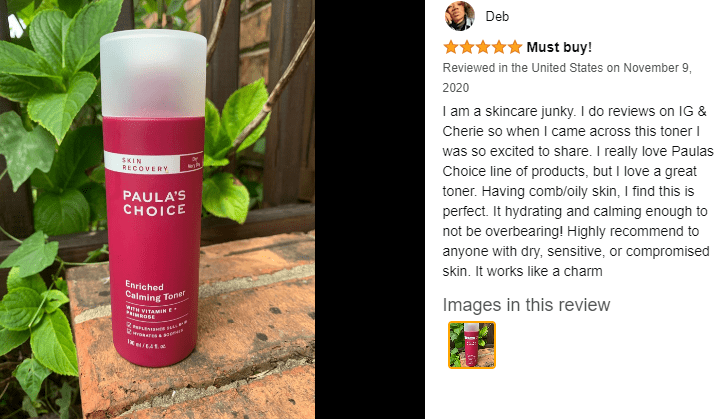 If making your skin smoother is a goal, you can depend on this, for it diminishes the effects of free-radical damage & environmental stress and restores essential lipids in your skin. If you have researched enough about sensitive skin, you will know that it has no place for harsh chemicals like dyes, phthalates, alcohol, and parabens.
The best part is this toner comes with neither of those! There still may be some feeling of stinging on the skin of users with super-sensitive skin. 
Kiehl's Calendula Herbal Extract Toner
Regarding skincare, it is practically impossible for Kiehl's not to make headlines, and in a good way! The Calendula Herbal Extract Toner from Kiehl's is specially curated for all who suffer from the trouble of having the most delicate skin. It is available in different sizes, so you can pick your match easily.
The formula is designed with real flowers and pure extracts and feels very soothing on the skin because of the Calendula herbal extract.  It penetrates deep into your skin and enhances moisture levels to amp up hydration. As a result, you get a plumping effect all over, which makes your skin appear youthful. The formula helps the natural balance of the skin too.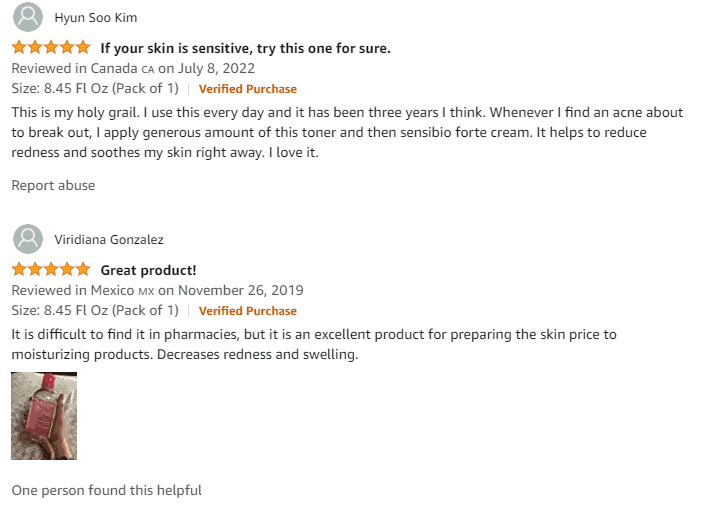 If you want to experience something enlivening, it's time you spice things up in your monotonous beauty regime. This toner makes your skin feel like a fresh breath of air and does not contain alcohol or harsh synthetic drying agents. One major put-off about this toner is the formula contains parabens, which might not be good news for sensitive skin. 
Thayers Witch Hazel Facial Toner 
Would you believe it if we said the Best Drugstore Toner For Sensitive Skin has to be the most popular one? We think so! It looks like the Thayers Witch Hazel Facial Toner has over 10k reviews on Amazon, with good reason. This toner is formulated with aloe vera, witch hazel, and rose water in both scented and unscented varieties. It feels weightless on your canvas, cleans your pores, and minimizes their enlarged appearance. Have no worries, for it claims not to dry out your skin from the inside and outside. The toner maintains your skin's pH balance at all costs.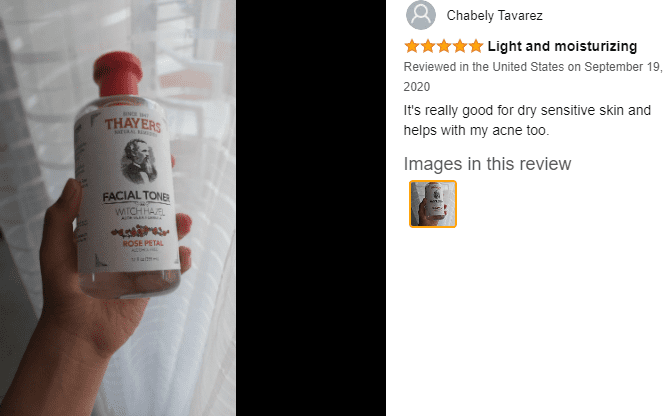 Undistilled witch hazel offers gentle moisturizing action on the skin and enhances its moisture barrier. The formula is safe to use, for it is 100% cruelty-free and comes free of alcohol, parabens, and propylene glycol. The toner does have some fragrances of rose, lavender, and rose petal attached to it. We don't know about you, but we are big fans!
Mario Badescu Aloe Vera Toner 
If your skin is sensitive, it deserves everything extra gentle, and the Mario Badescu Aloe Vera Toner proves the same! The toner features a subtly balanced formula and leaves no sticky residue. If you want severe hydrating action, this is your call, for this toner pumps up your skin from within. It offers a soothing effect and cleans pore-clogging debris stuck on the skin's surface. The good news about using this formula is it comes free of alcohol. So you dont have to worry about overdrying your skin or stripping away its natural oils.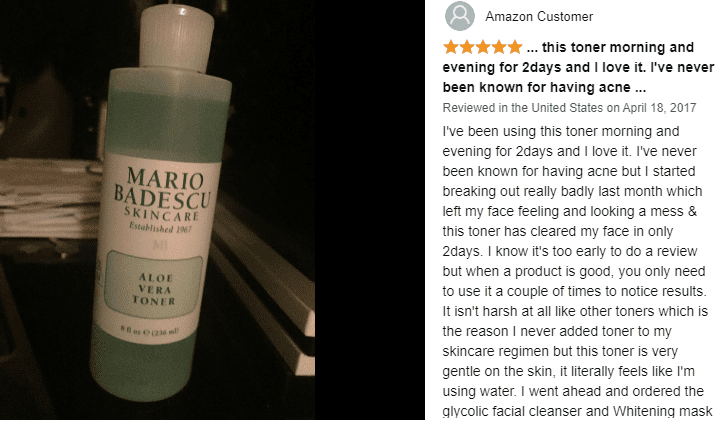 Toners can get tricky in their composition, so you must pick something that has no artificial added fragrance and feels aptly mild on your sensitive skin. This toner has the magic of aloe vera infused in it that caresses all signs of irritation and sends them away for good.
The formula feels comforting all day long and takes part in re-balancing the lost moisture because of free radical damage. Although everything about this toner ticks all checkboxes, the green-colored water has caused some doubts regarding any added element because aloe vera has a transparent color. 
First Aid Beauty Ultra Repair Wild Oat Toner
Skin-loving ingredients are all you need to pamper your base, especially if it gets easily irritated. This is a sign you need to incorporate the goodness of the First Aid Beauty Ultra Repair Wild Oat Toner, which brings the combined benefits of elements like wild oats, colloidal oatmeal, honey, hyaluronic acid, and oat milk.
This power-packed is a primary reason why the formula encourages the overall health of your skin and wards off dryness, irritation, or redness. Enjoy the soothing sensation, for hyaluronic acid amps up the moisture levels and makes your texture smooth and soft. Get ready to invite the happiness of fully-hydrated and rejuvenated skin, for this toner claims to give it to you.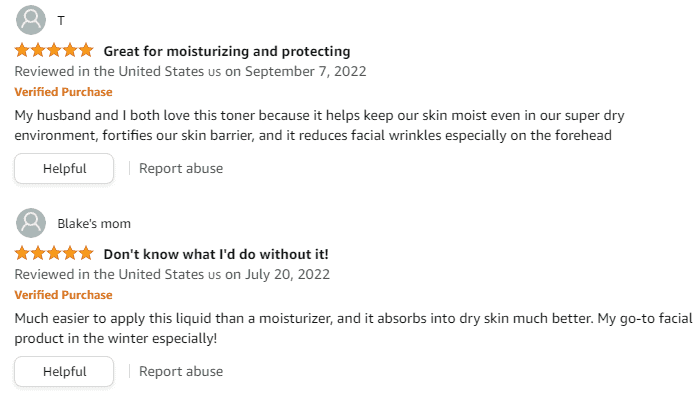 The formula has been specially prepared and does not include any nasties. Every element present here is non-comedogenic, like a good toner should be. It helps promote a smoother skin texture and minimizes the appearance of fine lines and wrinkles. The best thing about buying this is it is free of potential irritants like gluten, nut, and soy, which may cause allergies, and has never been tested on animals. On rare occasions, the formula may cause breakouts. 
CeraVe Hydrating Toner
CeraVe is no common name when it comes to skincare. So, it shouldn't come as a surprise as to why its toner is the best Natural Toner For Sensitive Skin. Infused with Hyaluronic Acid, Niacinamide, and three essential types of Ceramides, the composition of this toner is unique and strives hard to soothe down irregularities on your sensitive skin.
It seals the moisture within to keep your epidermal layer spongy and does not feel sticky. If you want to bring out a refreshing glow and healthy-looking appearance in your skin, ditch your everyday bland toner, and switch to this one from CeraVe. The ceramides come into action to restore your skin's protective barrier.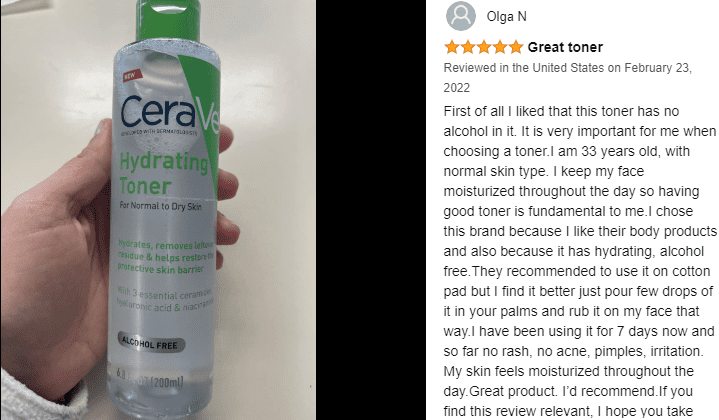 What takes off the stress of trying this new skincare is that it is non-comedogenic and claims to exfoliate all the oil and dirt. Apply it when you want a calming sensation, as it is free of alcohol, fragrance, and oil. Although the formula goes the extra mile to prevent your skin from drying, it may cause bumps. But, from what we are hearing from users, you can place your bet on this non-astringent toner!
Proactiv Hydrating Facial Toner for Sensitive Skin 
When you hear the word aloe, you should know you have added all the calming relief to your agitated skin. So, how wonderful will it be to have its benefits right in the bottle of your toner? Luckily, we found something to your taste. The Proactiv Hydrating Facial Toner for Sensitive Skin harnesses the power of handpicked ingredients like Aloe, chamomile, allantoin, witch hazel, and panthenol (vitamin B complex) to revive your skin from its lackluster.
This toner promises a double cleansing action on your skin that will evade all the dirt and grime clogging your pores for good and help shrink their enlarged state. Derive all the potent qualities of this holy grail product, for it rescues your sensitive skin from irritation and inflammation and balances the skin's natural pH.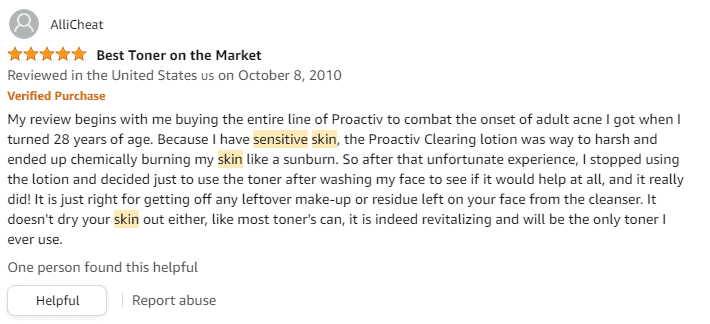 If your goal is to prevent breakouts in the future and you are trying to control excess sebum production, we have a little tip for you. It encourages the growth of healthy tissue, which means it will revitalize your complexion and improve its texture. Perfect for teens, as well as adults, this is the Best Toners For Sensitive Skin Dermatologist Recommended. 
EltaMD Skin Recovery Essence Face Toner 
Living with irritated skin that worsens with each moment is not easy. So, we brought you something easy when it comes to pampering yourself. The EltaMD Skin Recovery Essence Face Toner soothes your skin ASAP like it was meant to do that very thing. The formula feels gentle and lightweight and claims to repair damaged or compromised skin which has been affected previously due to environmental aggressors, lack of moisturization, or even overusing beauty products.
Apart from warding off irritation, it serves several other benefits like calming your skin, moisturizing, balancing your pH, and preventing clogging of your pores. If you have been busy in the past and forgotten to take care of your skin, this toner will do it for you. What makes this option better at its job is it is free of paraben, oil, dye, and fragrance.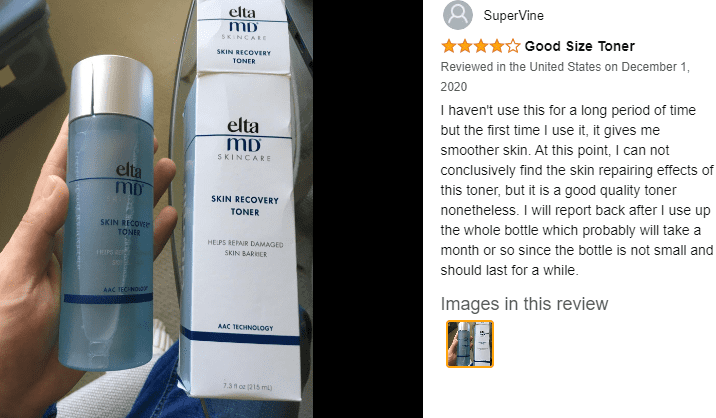 In addition to defending your skin against free radical damage, dermatologists' tested and approved formula features a patented combination of three amino acids to pump up hydration levels and visibly improve the appearance of redness. However, there is one downside, it might make your skin dry or cause it to break out. 
TruSkin Daily Facial Super Toner 
Skin sensitivity is severe, so it should be the products you use on your fragile canvas. Toners are the first base you put on your skin. So, it's only fair you kick start your regimen with something as repairing as the one from TruSkin. The TruSkin Daily Facial Super Toner is fueled with peptides and other known anti-aging ingredients like Ocean Minerals, MSM, and Matrixyl 3000.
Together they form a powerful combination that refreshes and revitalizes your skin from its core. The toner offers you a chance to have a lovely skin day every day by improving turnover, promoting collagen production, illuminating complexion, and reducing the intensity of darker-looking spots. It also focuses on providing anti-aging properties, which makes an effort to make your fine lines, and wrinkles less visible.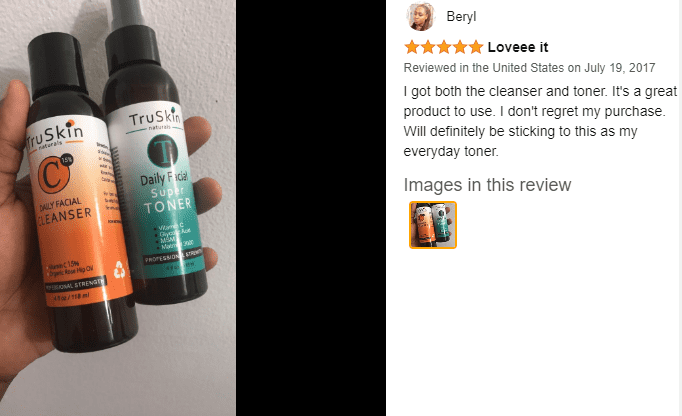 Other good qualities of this toner include it enhances firmness, skin repair, and elasticity, shedding dead skin cells, and makes skin smoother, and helping correct the look of enlarged pores. Users should add this to their wishlist because this formula contains no parabens, sulfates, phthalates, PEGs, soy, or silicone. But it has a strange smell, but no one is perfect, right?!
Bioderma – Sensibio – H2O Micellar Water
A good toner is supposed to leave your skin feeling comfortable, even if you have ignored all its needs in the past. So, to combat sensitivity, you must have certain features loaded up in your toner arsenal. The Bioderma – Sensibio – H2O Micellar Water has an impressive rating of over 39k reviews on Amazon. You get the opportunity to choose from a lot of different sizes available.
The formula is gentle and promises not to strip your skin of natural oils. It claims to give a refreshing vibe upon application so that all chances of irritation wave goodbye to each other. The formula is free of toxic elements like alcohol and parabens, which is the most important thing you need to look out for on a toner shopping spree.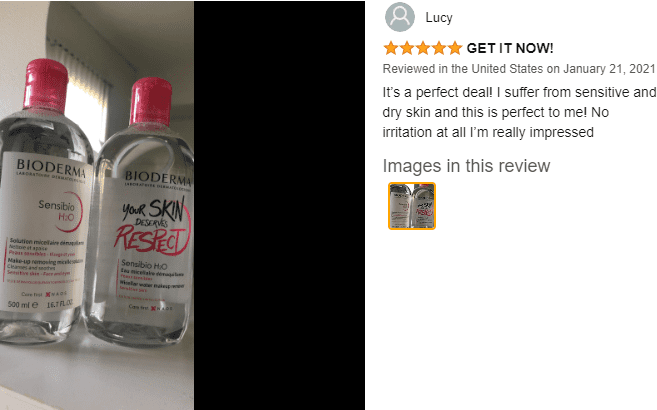 The formula features cucumber extracts that aim to soothe the skin and unique micellar technology to remove all dust, makeup, greasiness, and pollution. This gentle cleaning action feels very soothing and is perfect for sensitive skin. So make sure you dont forget to use it every day before your goodnight's sleep. Because when you wake up, a better version of your skin awaits you!
Pixi Beauty Glow Tonic
We bet there isn't a single beauty influencer out there, who is not obsessed with PIXI, and its famous glow tonic! The brand's bestseller has come far from its launch, and we mean in a good way. This miracle glow tonic is an award winner, and its qualities are no more a secret. The formula has been enriched with glycolic acid, ginseng, aloe vera, and fructose that exfoliate, brighten, and smoothen your skin.
These skin-loving ingredients do their best to purify yoru skin of the rigid layer of dirt, dust, and oil sitting on it. The gentle exfoliating action stimulates better circulation and sends a gush of energy to the skin. This results in revealing a brighter-looking complexion.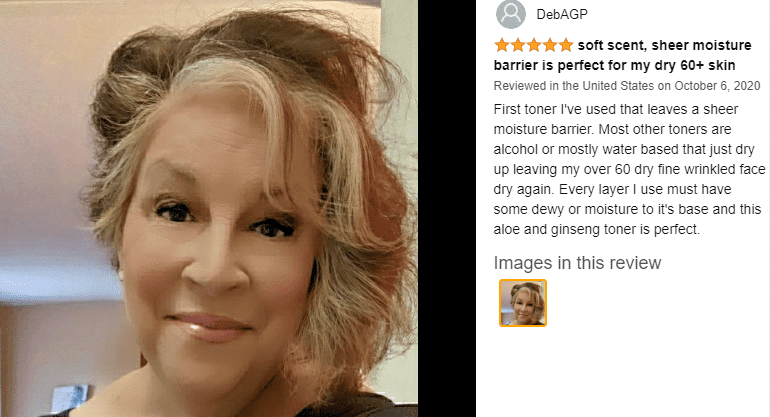 Users can use the formula at night or day, according to their convenience. The procedure is an excellent fit for sensitive skin, as it has never been tested on animals and is devoid of alcohol and paraben. This refines your pores, too, so you should give it a shot! Others might be disappointed, for there is no guarantee it will work for everyone. 
FAQs | Best Toners For Sensitve Skin
Can toner be used for sensitive skin?
Yes, toners keep the skin healthy and hydrated in our day-to-day lives. They remove the toxic dirt on our faces and relieve us from further skin troubles. So, yes, everyone can benefit from using toners. 
Which brand of toner is the best?
The Mario Badescu Glycolic Acid Toner, Pixi Glow Tonic, and the Thayers Rose Petal Facial Toner are considered to be some of the best toners in the skincare world. 
What toner is recommended by a dermatologist?
The CeraVe Alcohol-Free Hydrating Toner is a personal favorite of dermatologists, who recommend users this formula for its non-comedogenic and fragrance-free formulation. The best thing that stands out about this toner is it is incorporated with a bunch of skin-loving ingredients that give you hydrated, soft, and moisturized skin at a super affordable rate.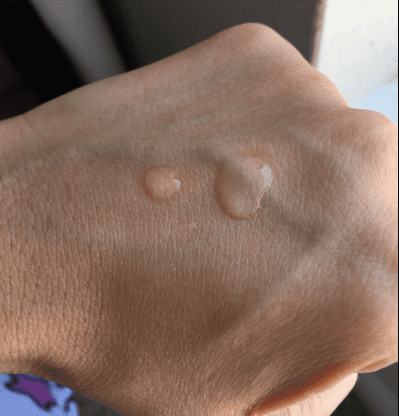 What is the
best toner for sensitive acne-prone skin
?
Edits like the Plum Green Tea Alcohol-Free Toner, Skinkraft Customized Bright Side Facial Toner, Neutrogena Hydro Boost Clear Lotion, Good Vibes Green Tea Glow Toner and the SNP Peptaronic Toner are good options for toner if you have a skin type that breaks out most often. 
What are the
best toners for sensitive skin
in Korea?
COSRX AHA/BHA Clarifying Treatment Toner – All Skin Types is raging on everyone's lips in the beauty world. According to reports, the Klairs Supple Preparation Facial Toner and the Some By Mi AHA BHA PHA 30 Days Miracle Toner are the best Korean toners you can use on your sensitive skin. 
Closure 
K-beauty fans have been following the cleanse, tone, and moisturization routine, and we dont blame them for it. Toners are the most humble skincare market step to prepare your skin for successive layers. It is a good thing we took it upon ourselves, or else who knows, and you would be walking home with toner that would only make things worse.
This confusing skincare step can become easy when you already know the Best Toners For Sensitive Skin and have it handy on your beauty cabinets. These edits claim to bring out the best in yoru skin by suppressing the flaws and slowly evading them for good. We have got our toner checklist ready. Have you too?
Marilyn's deep interest in fashion, beauty, and lifestyle has led her to pursue a fulfilling career as a freelance writer and blogger. With her bachelor's degree in fashion design from the Fashion Institute of Technology, she has developed a keen eye for style and trends, making her well-equipped to offer valuable insights into the latest fashion and beauty trends.