Who wants to miss the quality skin that Lactic Acid serum gives? Suppose Sunday Riley Good Genes All-In-One Lactic Acid amazes you with its stories of transformative results through untainted customer feedback. In that case, you know how formidable this serum is. Even though we're obsessed with the product, the price tag isn't quite friendly to us. And thus, we need to see Sunday Riley Good Genes Dupe, which is both effective and low-cost.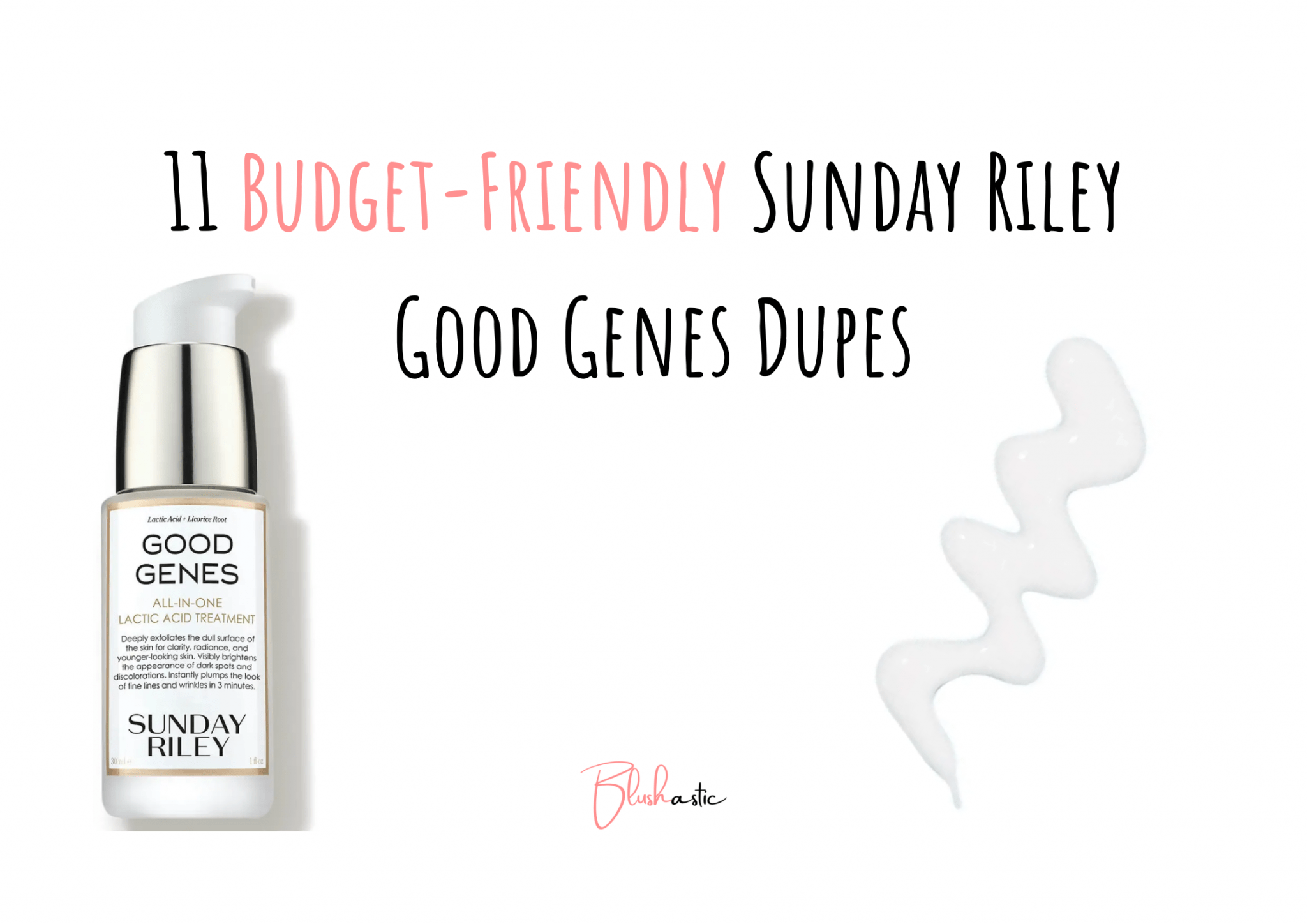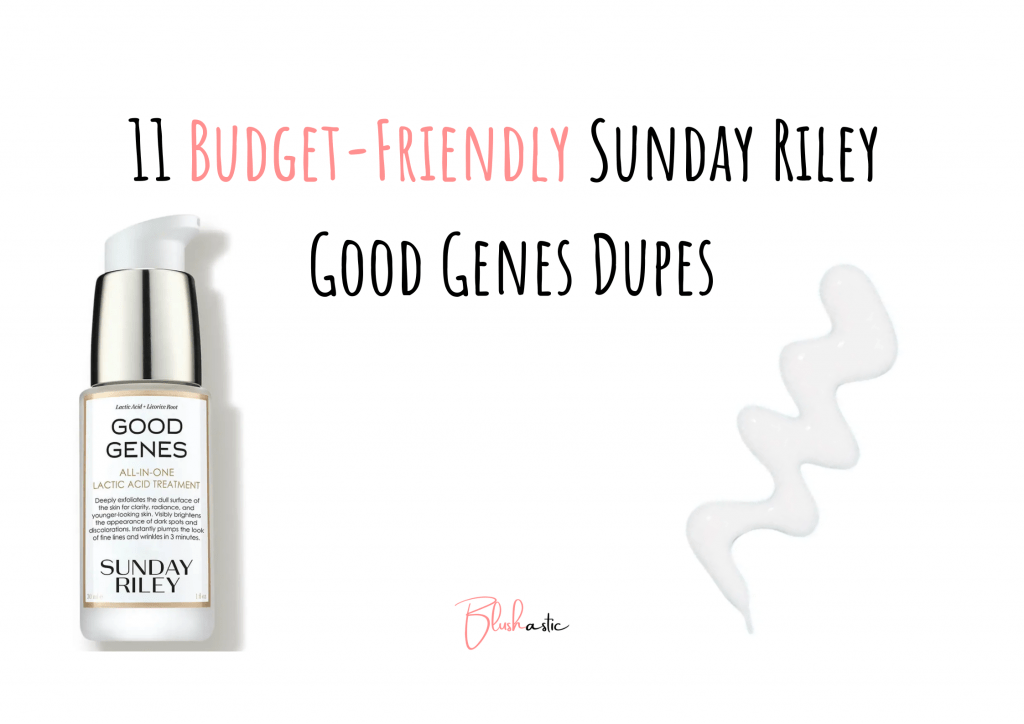 Often, we forget to check a brand's credibility before hopping on to buy it, which later makes us a victim of deceptive promotion by a brand. And so, take advantage of the vital details of every dupe that I share here.
Sunday Riley Good Genes Dupe | Resolute Quality At Reasonable Prices
Sunday Riley Good Genes Serum is a powerful skin care product that lessens the discoloration and dark spots on our skin. It plumps fine lines and exfoliates the skin for an instant glow. The claim that it shows results within 3 minutes has already hooked many eyes. But given its price, one may think twice before purchasing it.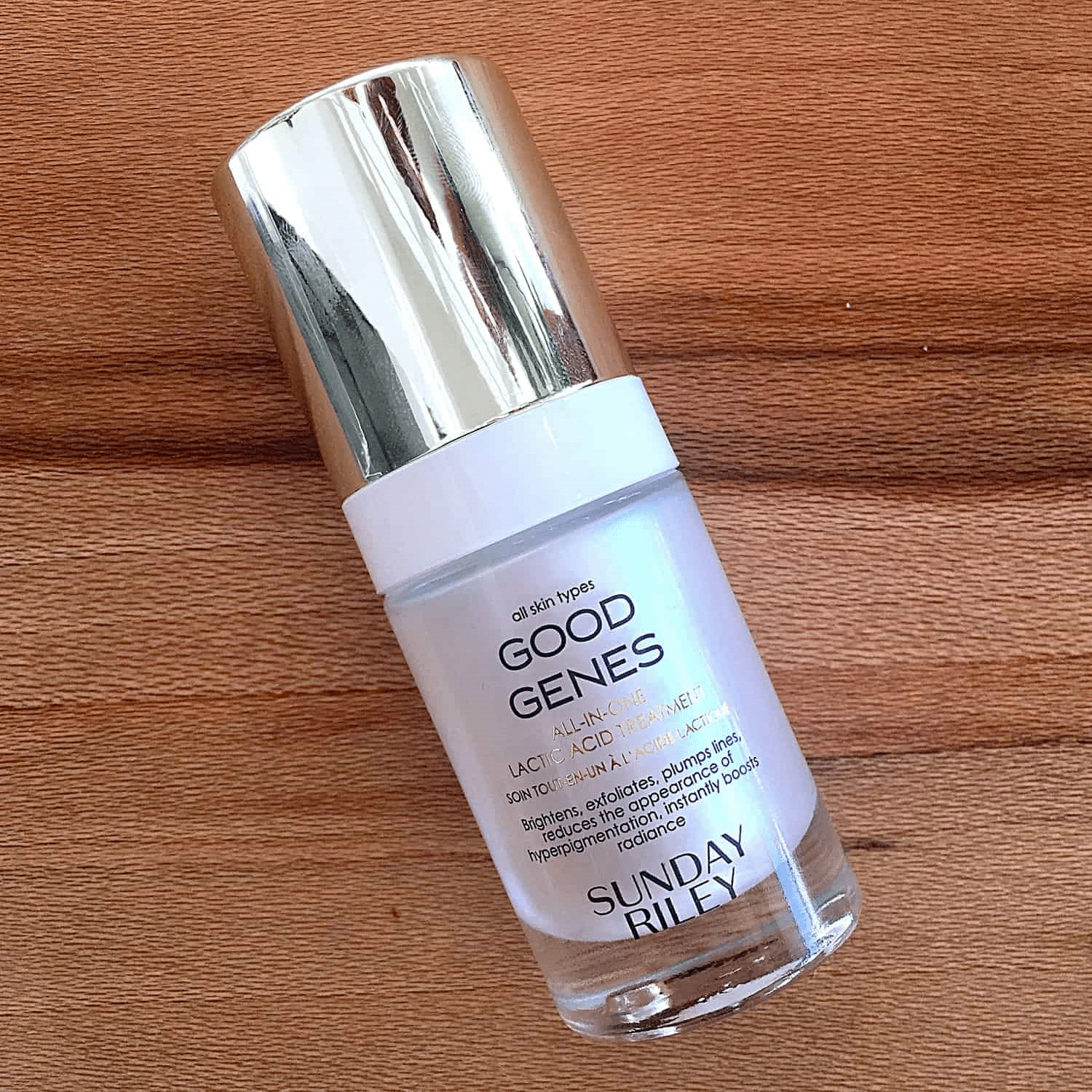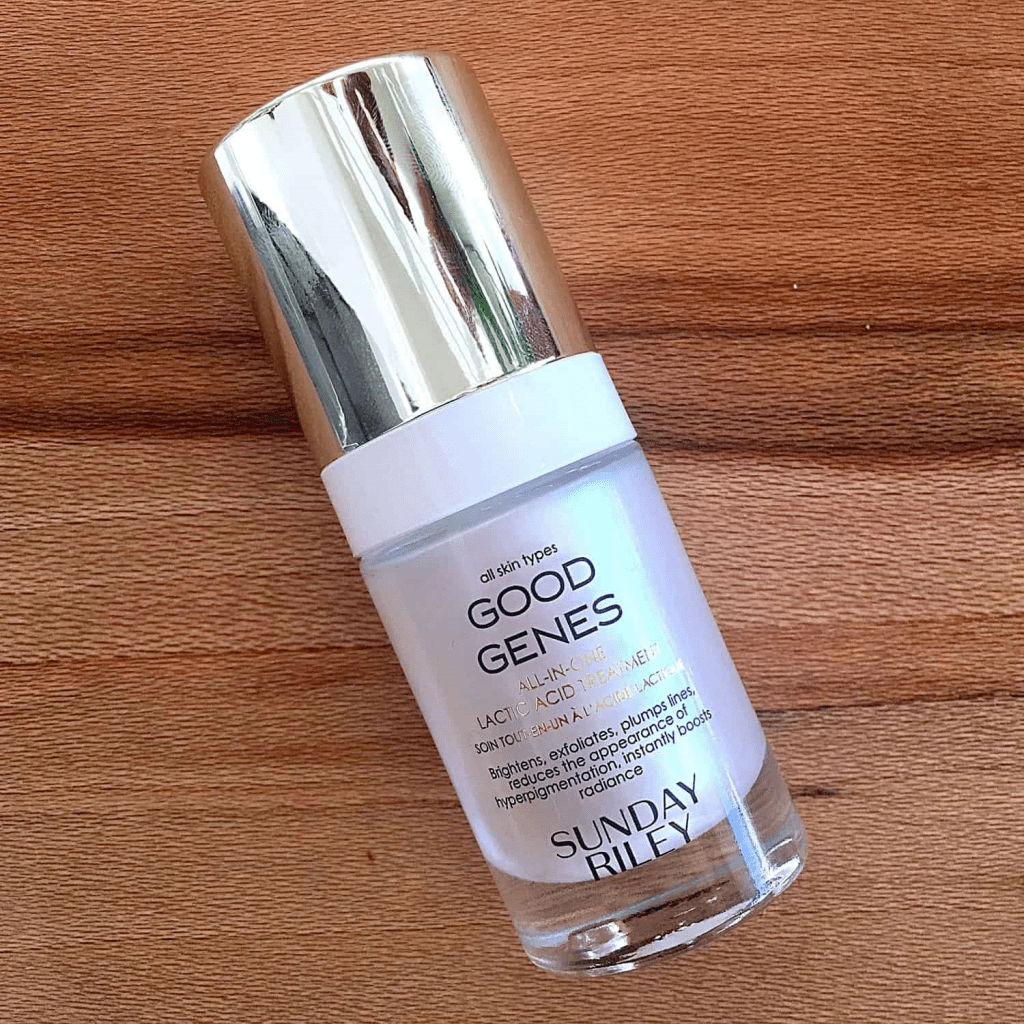 Even I was in search of somewhat potent dupes that would give me the same treatment as the OG one. And guess what? I made a list of perfect dupes you won't get anywhere online. Some of the products are self-tested, while the other few of them are my friend's suggestions.
Do not compromise on the premium service the potent skincare products offer. Instead, look out for alternatives already available in the market. With economical prices, Sunday Riley Good Genes Serum dupes will woo you too.
Things To Consider Before Buying
Before you head on to buying a Lactic Acid Serum, note a few points. Generally, Lactic Acid suits any skin type, including sensitive skin. But, seek a dermatologist's advice if you've rosacea or eczema. There's no problem using the serum daily, but I use it thrice a week, once in the evening, and still get desired results.
Hyaluronic Acid moisturizes and soothes the skin after Lactic Acid, while Niacinamide reduces inflammation. They pair up well with Lactic Acid, and often, we find products having both.
Avoid using exfoliating acids (glycolic acid, salicylic acid) as our skin irks when multiple acids come together. Also, Retinoids (retinol, tretinoin) with Lactic acids do not make a good combination. If you must use both, try each on alternative nights. Always patch test before trying out any new product on your skin.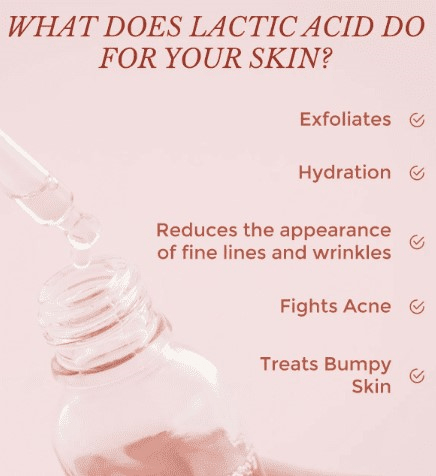 How To Use?
To include a Lactic acid serum in your skincare, follow these steps:
Rinse your face with a gentle cleanser, and pat dry. 
After toning, dispense 2-3 drops of the Lactic Acid serum on your face.
Let your skin soak in the serum for some time.
Use other serums (if you're using them) after the skin absorbs lactic acid.
Follow up with a moisturizer (and sunscreen if you use it in the daytime).
If there is one product that matches the quality of Good Genes, it is The Ordinary Lactic Acid. Look at it without any guilt, as it is cruelty-free and vegan. I started with the patch test, and once I approved it, I began using it once a day. It provides a mild alpha hydroxy acid solution that offers gentle yet effective exfoliation to the target areas on the skin surface.
The water-based serum is ideal for dry and sensitive-skinned folks to reduce their textural irregularities, dullness, and uneven skin tone. As a consequence, you get a smoother skin. The concentration of 5% Lactic Acid is good, to begin with, to see if your skin can bear it well or not. Hyaluronic acid in it deeply moisturizes and hydrates the skin.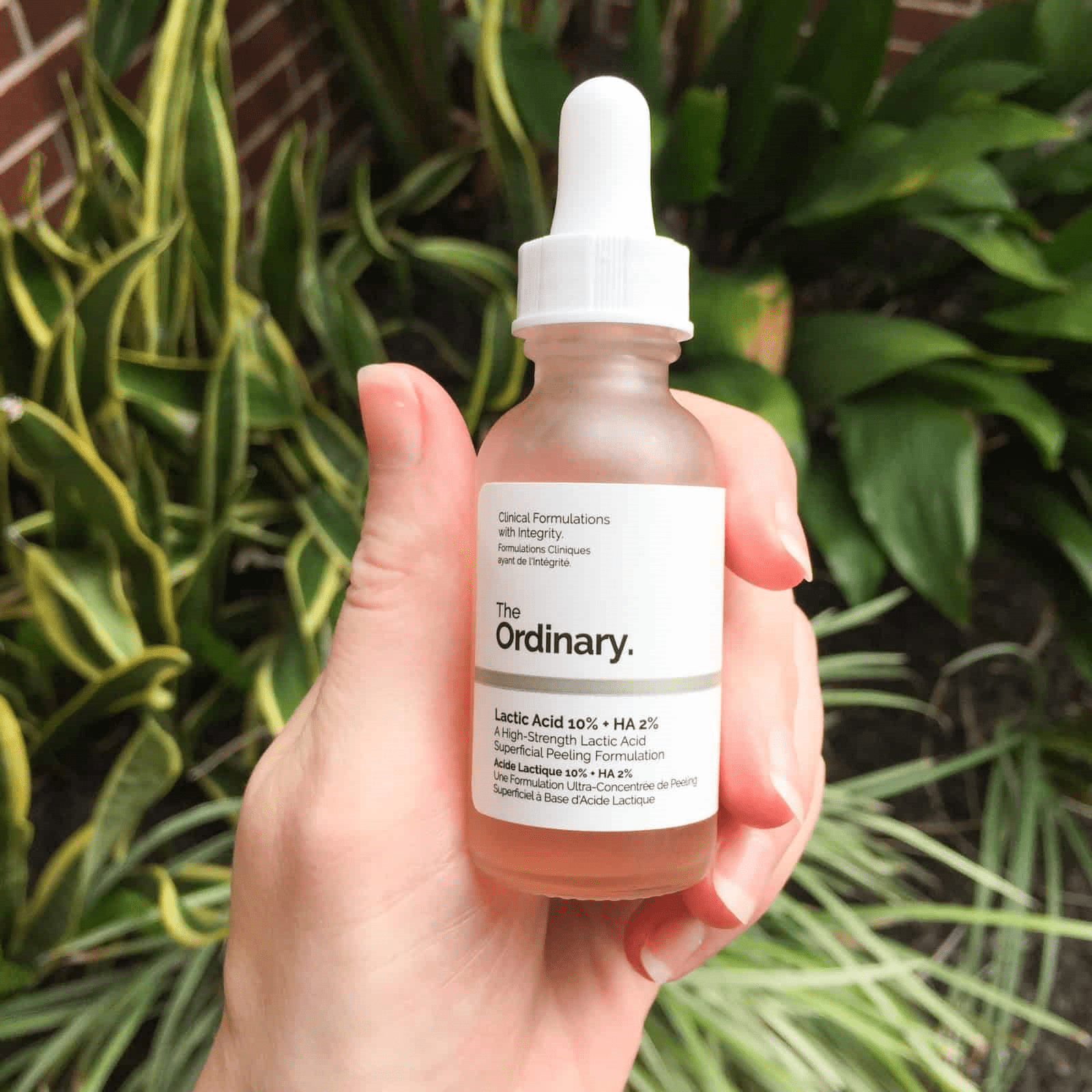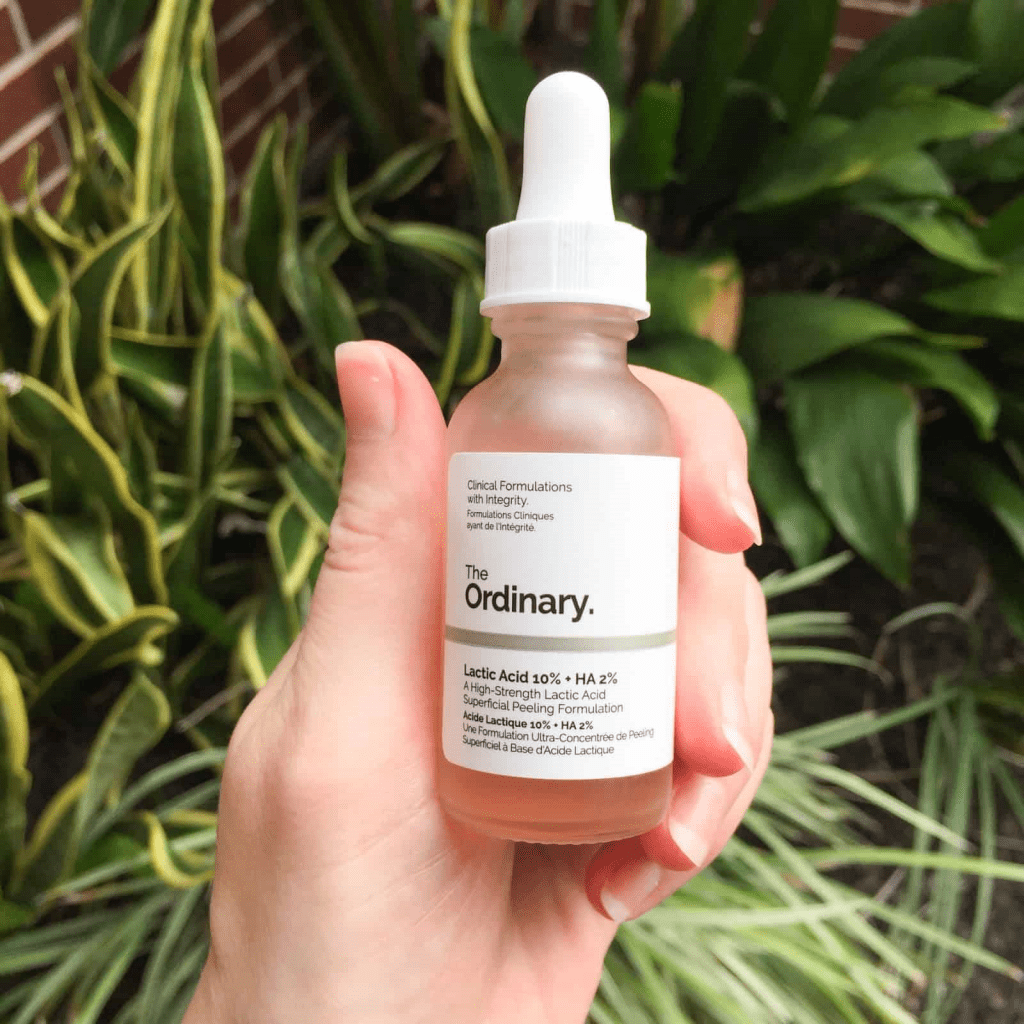 Pros
The product goes well on all skin types.
You get to see reduced wrinkles and fine lines.
It has no parabens, formaldehyde, coal tar, mineral oil, oxybenzone, and sulfates.
Cons
It may irritate a few skin.
The sun sensitivity increases when you apply an AHA.
It is not recommended for sensitive, peeling, or compromised skin.
Get the goodness of four AHAs and one BHA in this lightweight serum that forms a robust antioxidant blend. Paula's Choice was my top pick a few months before I shifted to The Ordinary. I got rid of my enlarged pores within some weeks of its usage.
My crow's feet reduced, and my skin revived its brightness. Though I didn't see much change in my flaky skin texture (which led me to switch it later), I noticed the fine lines to lessen significantly. The US entirely formulates and manufactures Paula's Choice 10% AHA serum.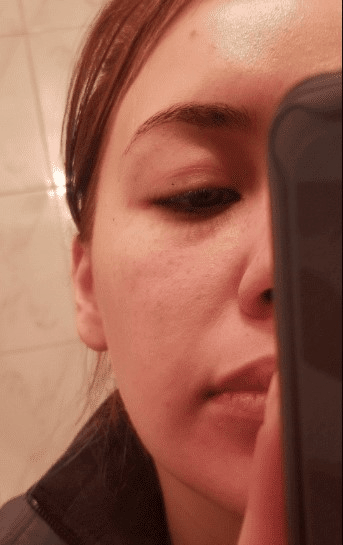 Pros
It is free of fragrance and parabens.
It is cruelty-free and leaping bunny certified.
The product is 100% recyclable through TerraCycle.
Cons
It may not suit sensitive skin.
The price may be a concern to you.
A few skin types may be unable to bear the 10% concentration.
Biossance Squalane is vigorous in its action when dissolving dead surface cells. The formula of Squalane strengthens the skin from the inside. Witness results within just 2 weeks, backed by a clinical study where 100% agree their skin texture improved overall. Their dullness nearly vanished, and the doting glow returned.
The only thing I don't like is its annoying price which still manages to be less than Sunday Riley Good Genes. When this product is all praised, look at its disadvantages too.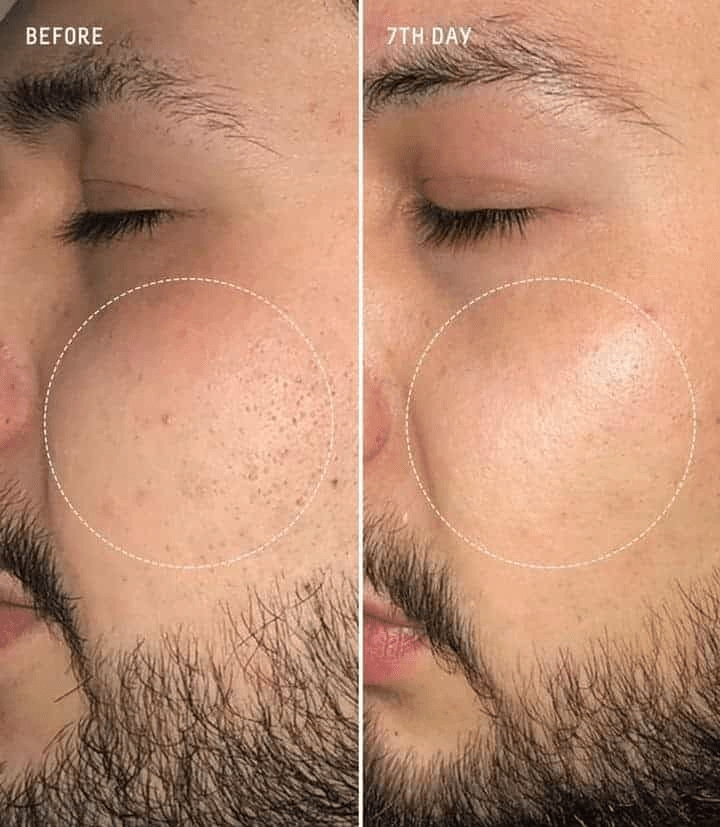 Pros
It reduces hyperpigmentation.
Some mature skin may find relief under the serum's contact.
It is Cruelty-free, paraben-free, synthetic fragrance-free, and vegan.
Cons
It makes the skin more sensitive to the sun.
Not all skin types can benefit from this serum.
A slightly creamy texture may bug your oily skin.
As the name suggests, Divulge indeed imparts a beauty that sprouts from within the skin. The 10% Lactic Acid is enough to exfoliate all the dead skin cells. Like its counterpart – Sunday Riley Good Genes, it is suitable for all skin types.
Now, keep your acne at bay by using this sloughing potion. My friend, Janet, uses it without fail. She introduced me to this, and I ended up adding it here. Treat your dryness, loss of elasticity, dullness, and sun spots on your skin with this lactic acid serum.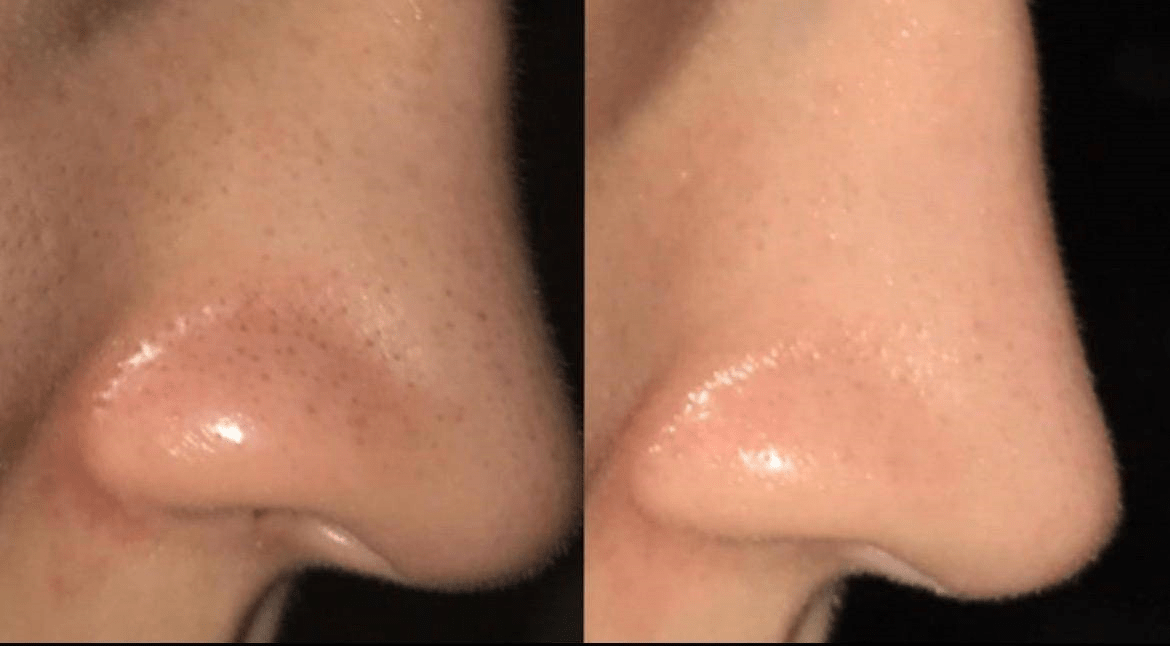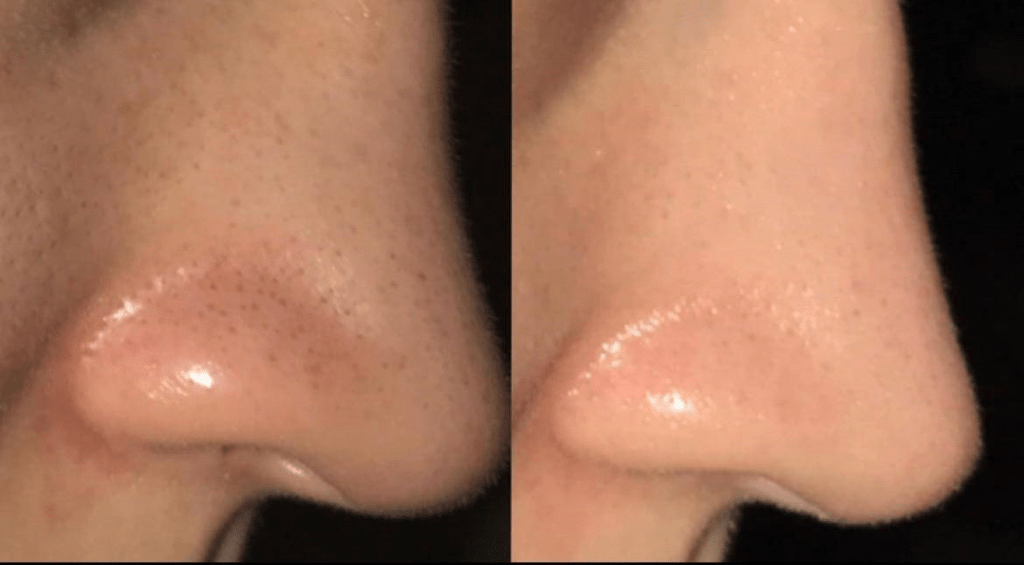 Pros
It is cruelty-free.
It brightens up the complexion.
The product uses no harsh chemicals.
Cons
It takes a bit of time to show results.
You may need to be cautious of any possible allergies.
This serum may be incompatible with specific skin care products.
It seems Good Genes has tough competition here! Minimalist's skin-regenerating daily serum, blending AHAs and BHAs, gently peels off the skin without drying it. The fragrance-free serum won't bug your nose, and its non-comedogenic nature will take care of your breakout snags. The pH level is 3.4 – 4.0, suitable for all skin types.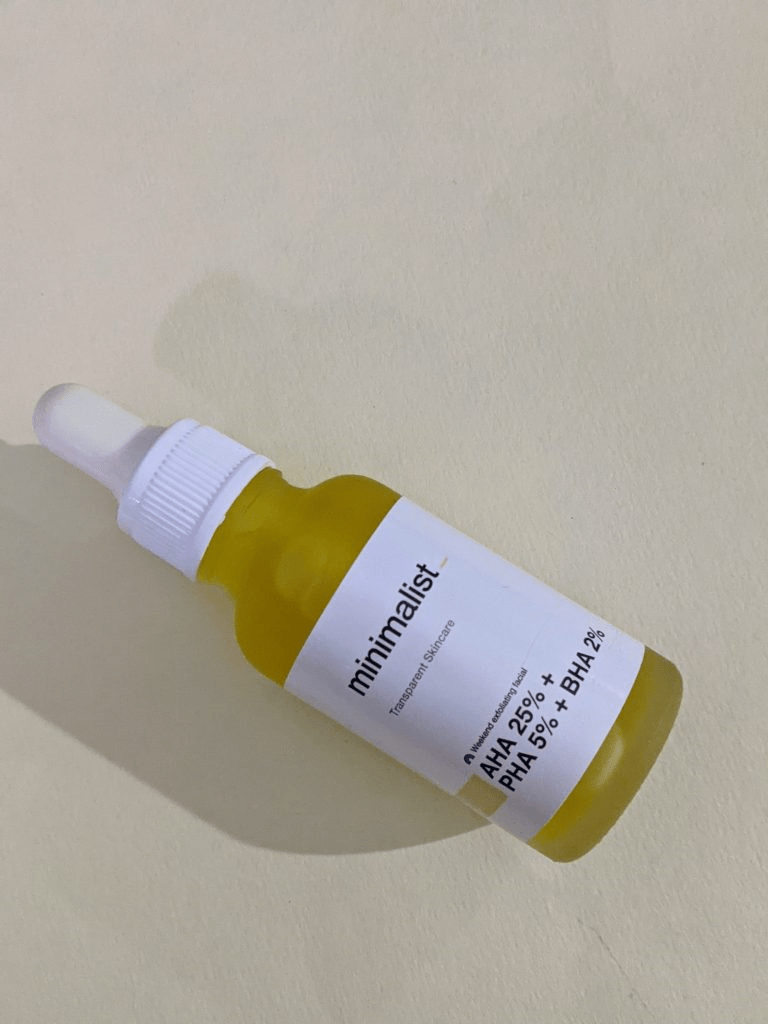 Pros
The price is economical.
The serum is lightweight and effective.
The high-quality ingredients make the quality potent.
Cons
It may dry out a few skins.
The chances of over-exfoliation aren't rare.
The concentration of 10% lactic acid may not suit beginners.
Farmacy Honeymoon Glow AHA Serum is a resurfacing night serum composed of honey and flower acids to shed skin flakes. You get natural-glowing skin and diminished pores after its continuous use for some time. The brand advises using it 2-3 times a week and building up later with more frequent use.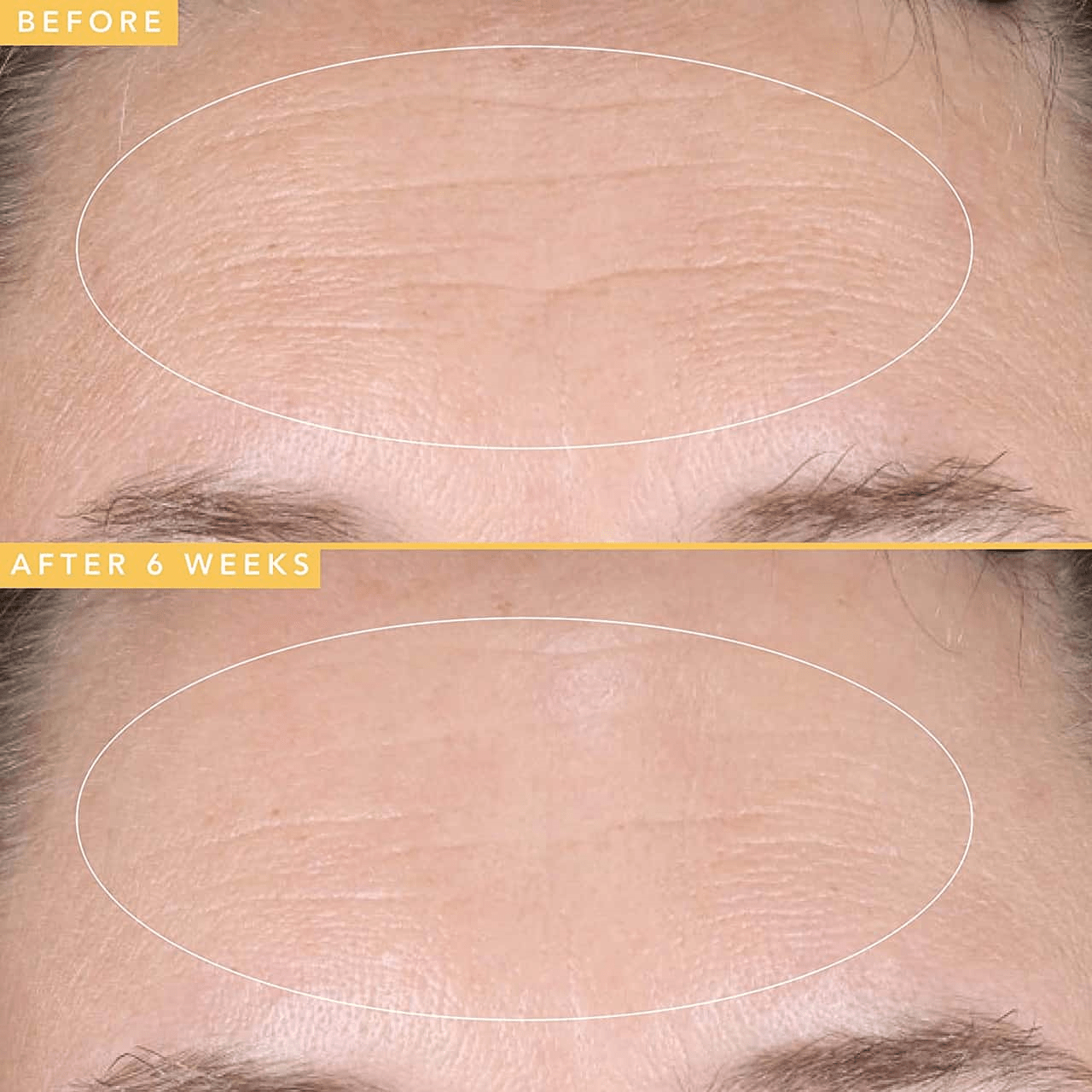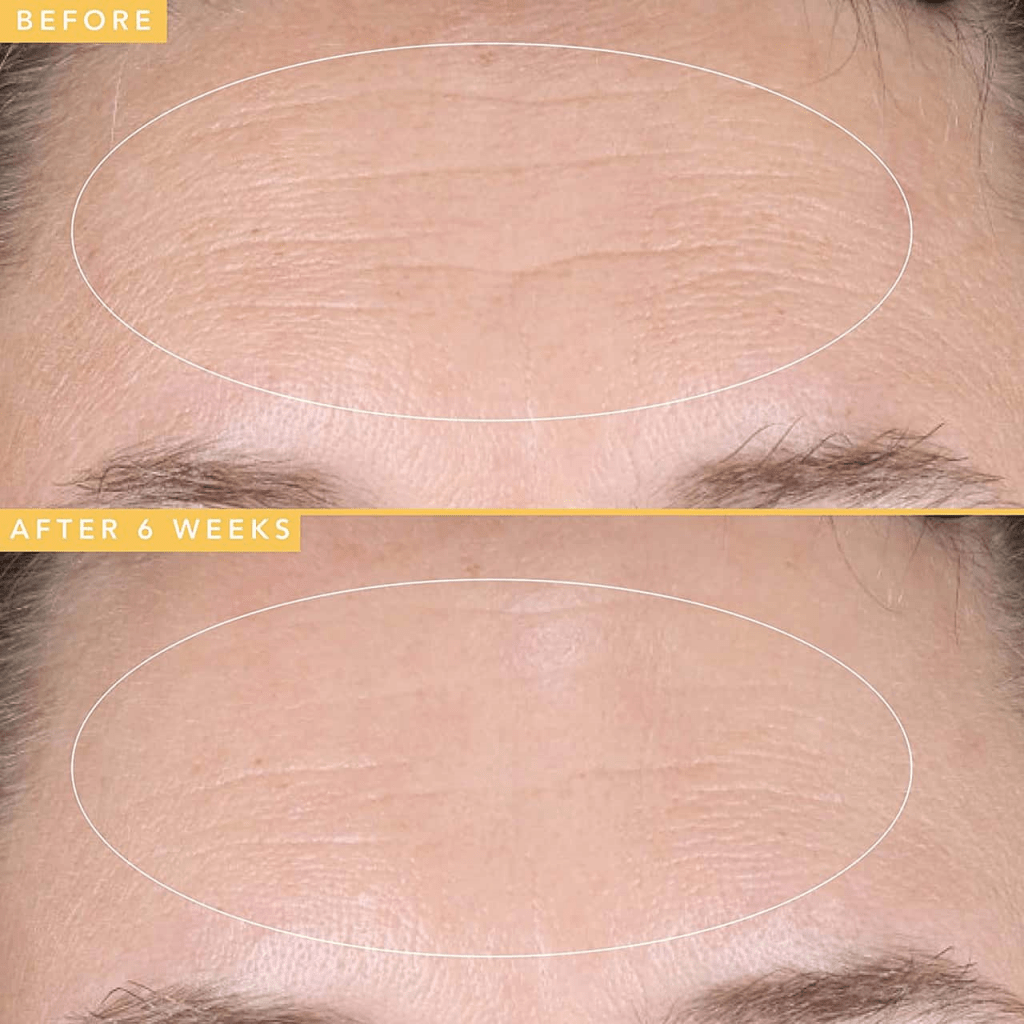 Pros
It refines the pores.
It is not harsh on the skin.
Hyaluronic acid delivers intense hydration to the skin.
Cons
It is pricey.
It may not show desired changes.
The high 14% AHA/BHA blend concentration may irritate susceptible skin.
Azani Lactic Acid aims to reduce pigmentation and aging signs. It returns rejuvenated, healthy-looking skin. The stubborn dark spots botching up the fine texture minimize their occupied area on the skin's land. Hyaluronic Acid and Vitamin E retain brighter skin.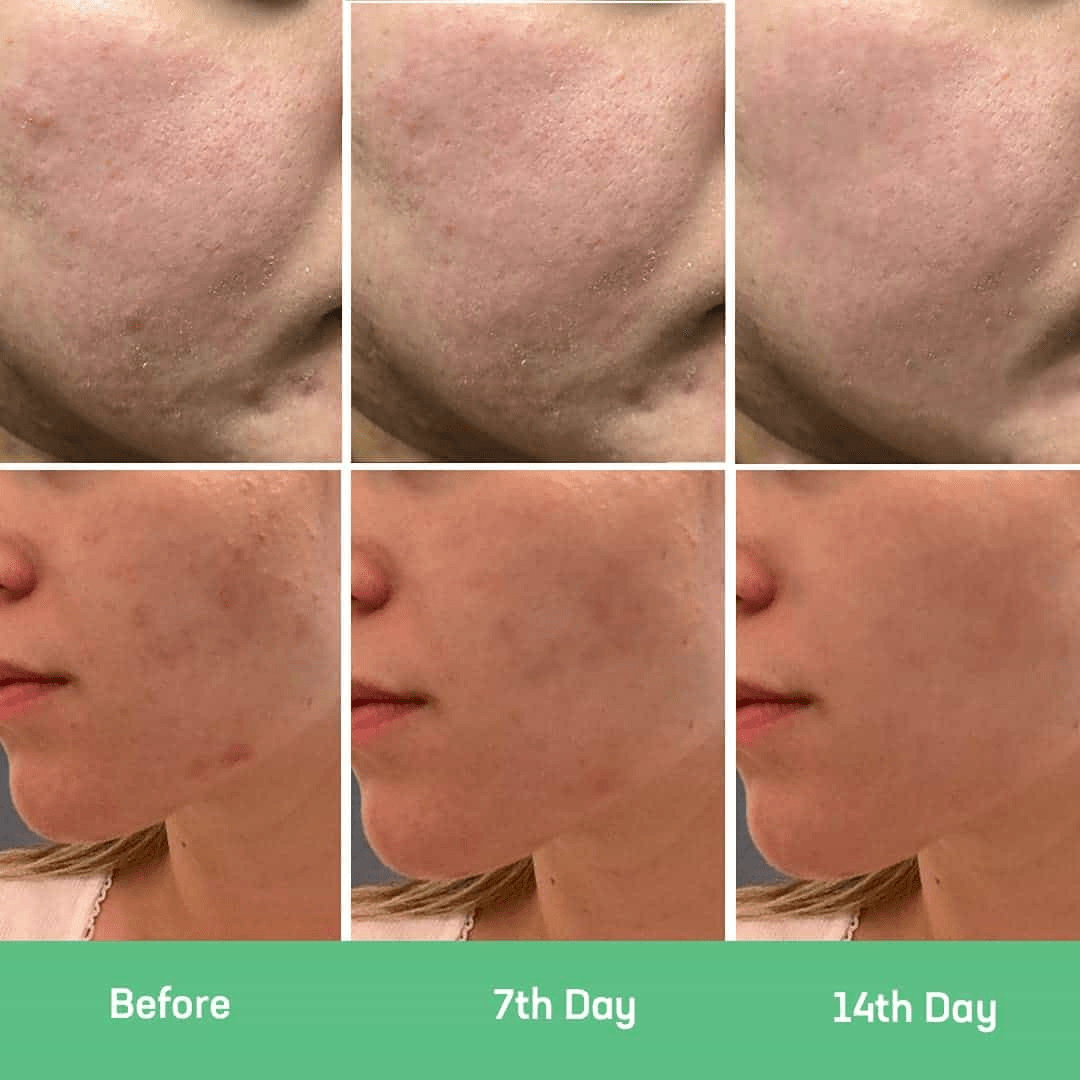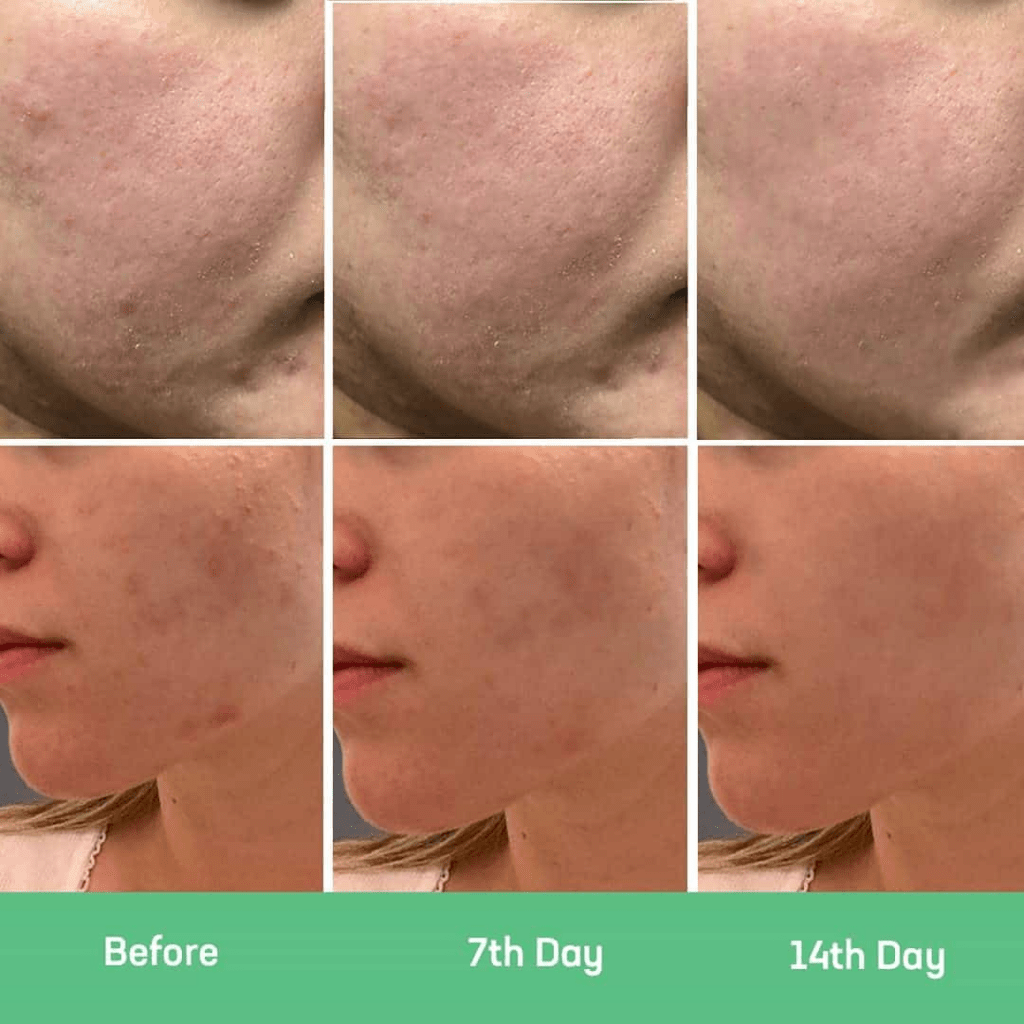 Pros
It shows results within 2 weeks.
It diminishes fine lines and wrinkles.
It's a cheap alternative to Good Genes.
Cons
It is not scent-free.
It may not suit sensitive skin,
Some folks complain of late yields.
The Measurable Difference Lactic Acid Face Serum is an excellent dupe to Sunday Riley Good Genes. Not because it contains Lactic Acid but also because it suits all skin types and targets the same textural irregularities. You can use it twice a day in your skincare routine.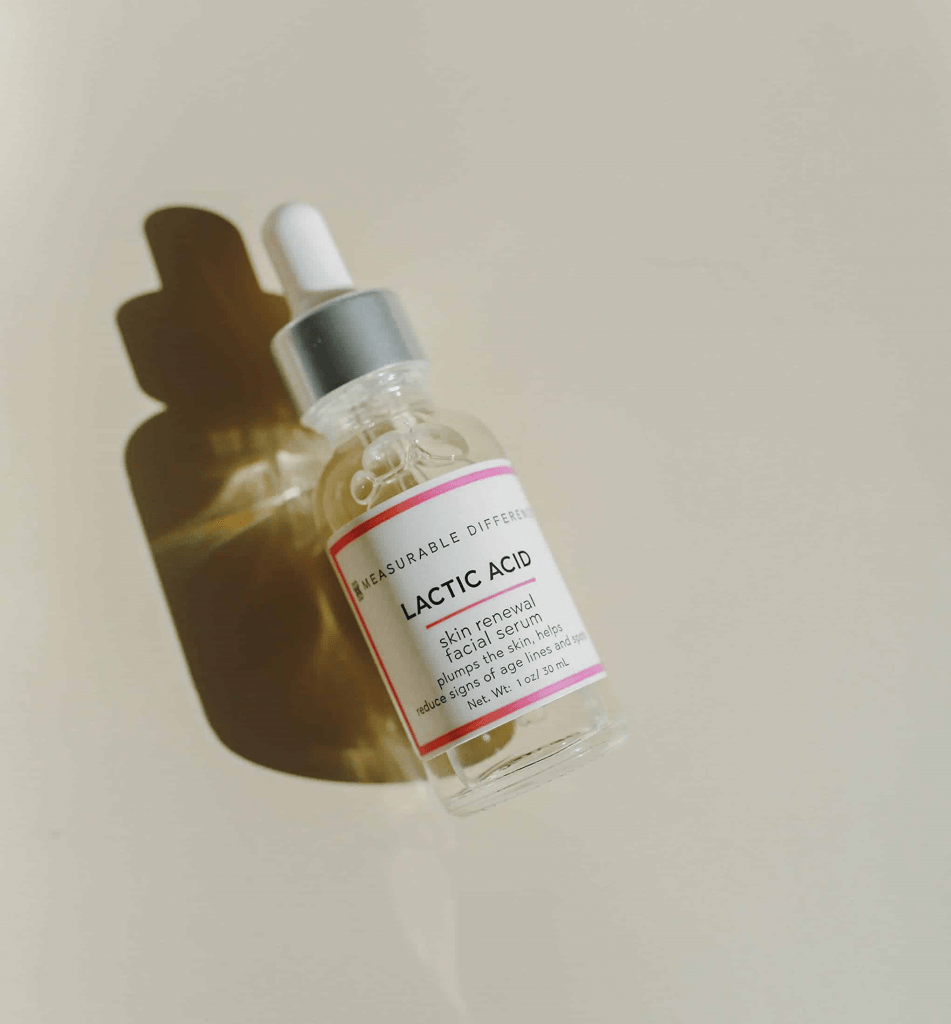 Pros
It works on all skin types.
You can use it twice a day.
The coconut water locks the skin's moisture barrier.
Cons
It contains fragrance.
It may cause irritation on compromised skin.
SkinCare serum's formulation is such that it exfoliates and hydrates the skin alike. It slacks the bind between the shed skin cells to reveal more luminescent skin. The new appearance looks balanced in three aspects – brightening, soothing, and even toning. The formula sets perfectly on dry skin, so if you're dry-skinned, check out this serum.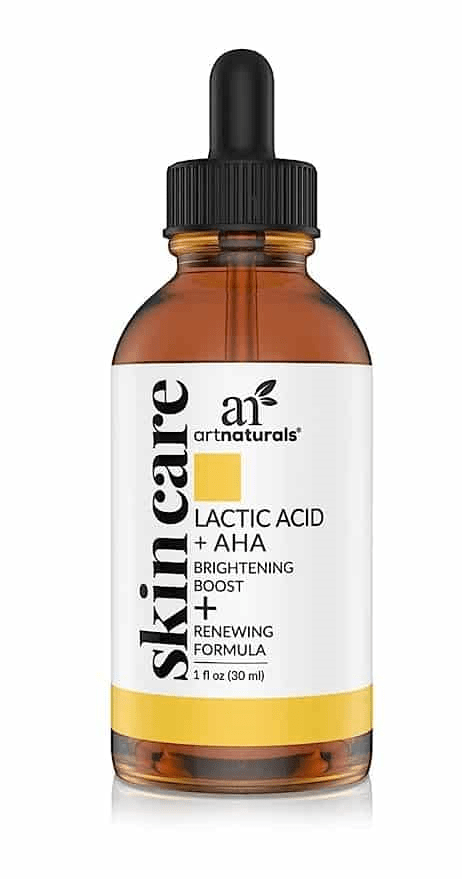 Pros
It exfoliates mildly.
It moisturizes the skin.
It brightens up the skin.
Cons
Less suitable for oily to combination skin types
The key ingredients of this serum are Sodium Hyaluronate (moisturizer) and Lactic Acid (exfoliator). It is gently exfoliating like Sunday Riley Good Genes Lactic Acid Serum. It hydrates and rejuvenates the skin. Just like the OG itself, Hyalogic Serum is Cruelty-free and Vegan too.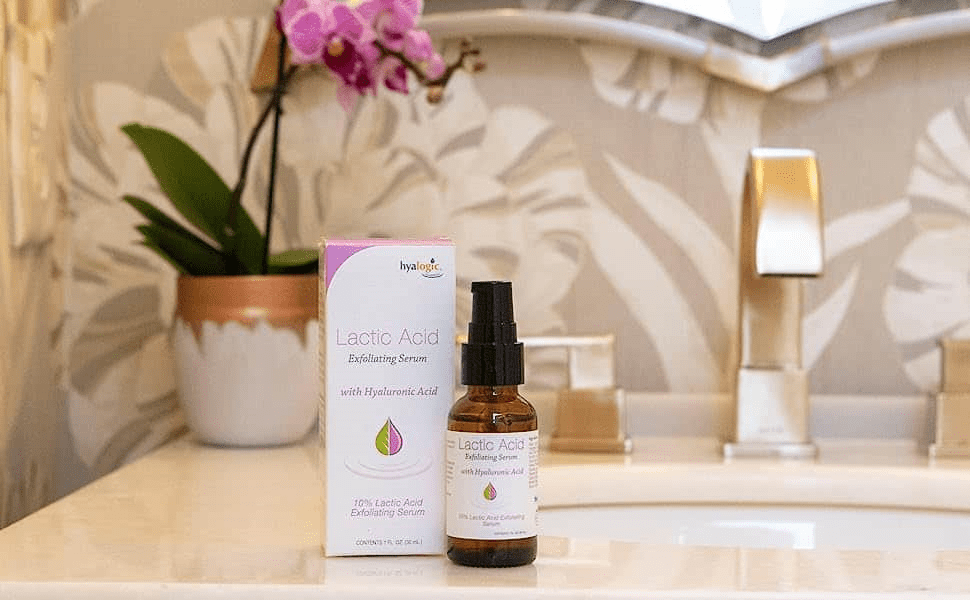 Pros
It clears the skin tone.
It is non–abrasive in nature.
This anti-aging product may pair well with any skin type.
Cons
It may irritate some skin.
It does not go well with some other skincare products.
Mad Hippie AHA Exfoliating Peel contains AHAs, Peptides, and Antioxidants that reduce discoloration. It brings long-lost radiance to the face, and the powerful antioxidants make up for healthy skin. The brand is cruelty-free and natural – much like Sunday Riley Good Genes. Glance at its pros and cons too.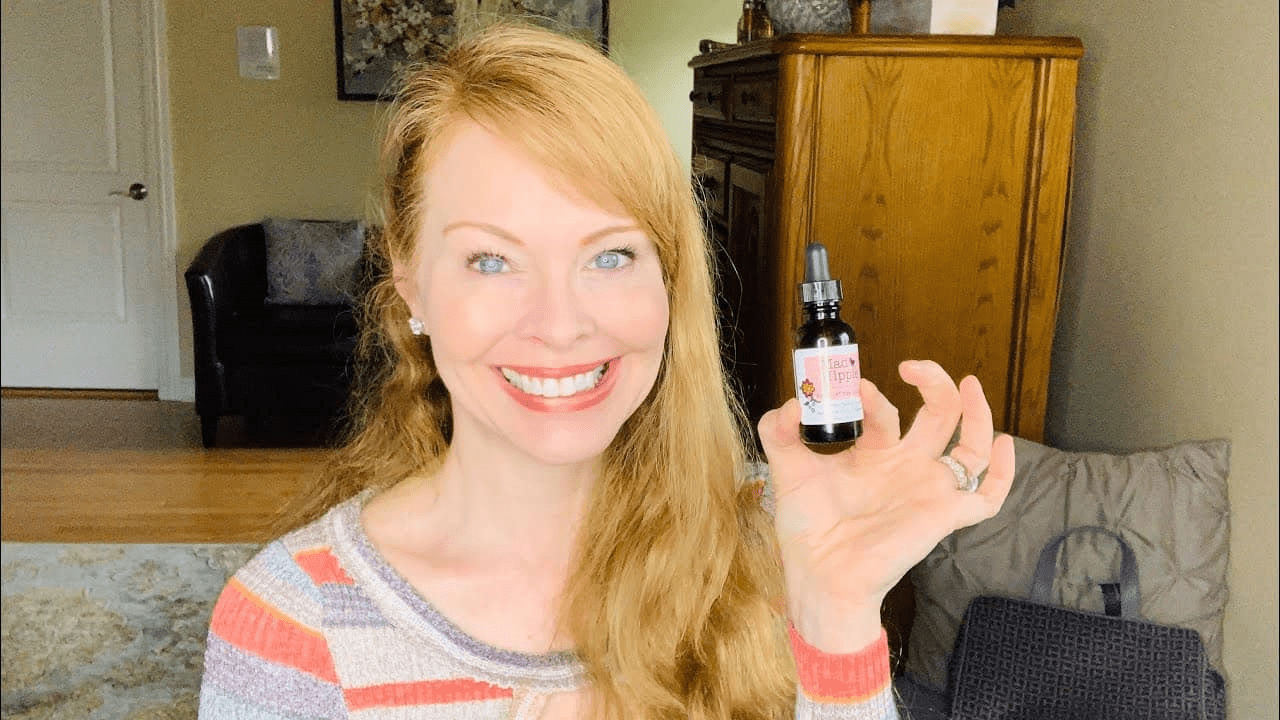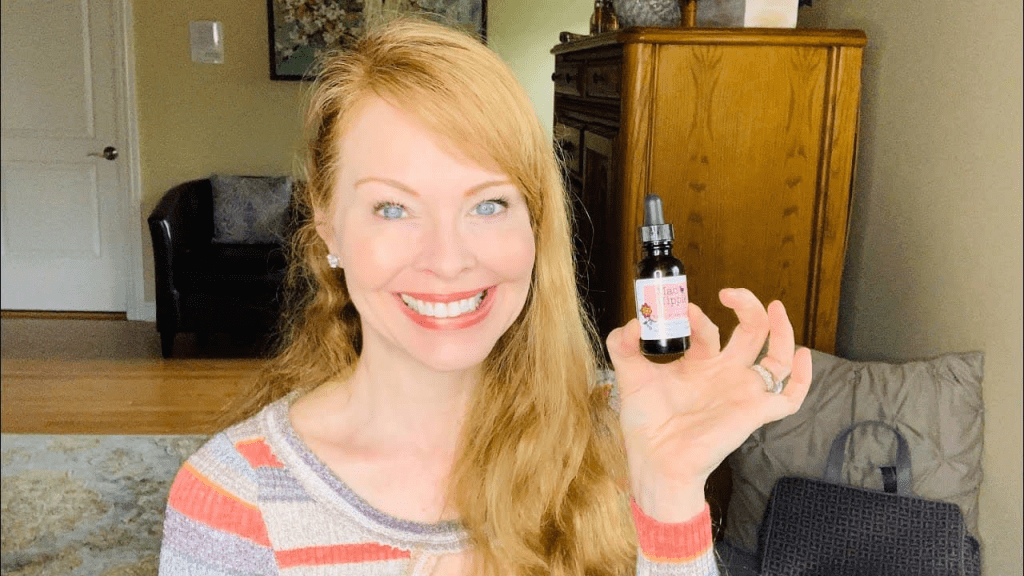 Pros
Sloughs off the dead skin cells.
It brings a fresh glow to the face.
Promotes even tone and a smooth skin texture.
Cons
It may irk your skin.
It does not suit all skin types.
Ask Away! | Sunday Riley Good Genes Dupe
I see many burning questions that you guys usually have about the topic. Check out this exclusive FAQ section, where I answer your often-raised questions.
What is better than Sunday Riley Good Genes?
To me, The Ordinary Lactic Acid 5% + HA 10% stood out as its features are just next to the Sunday Riley Good Genes. Except for some ingredients, The Ordinary resembles almost every feature of Good Genes.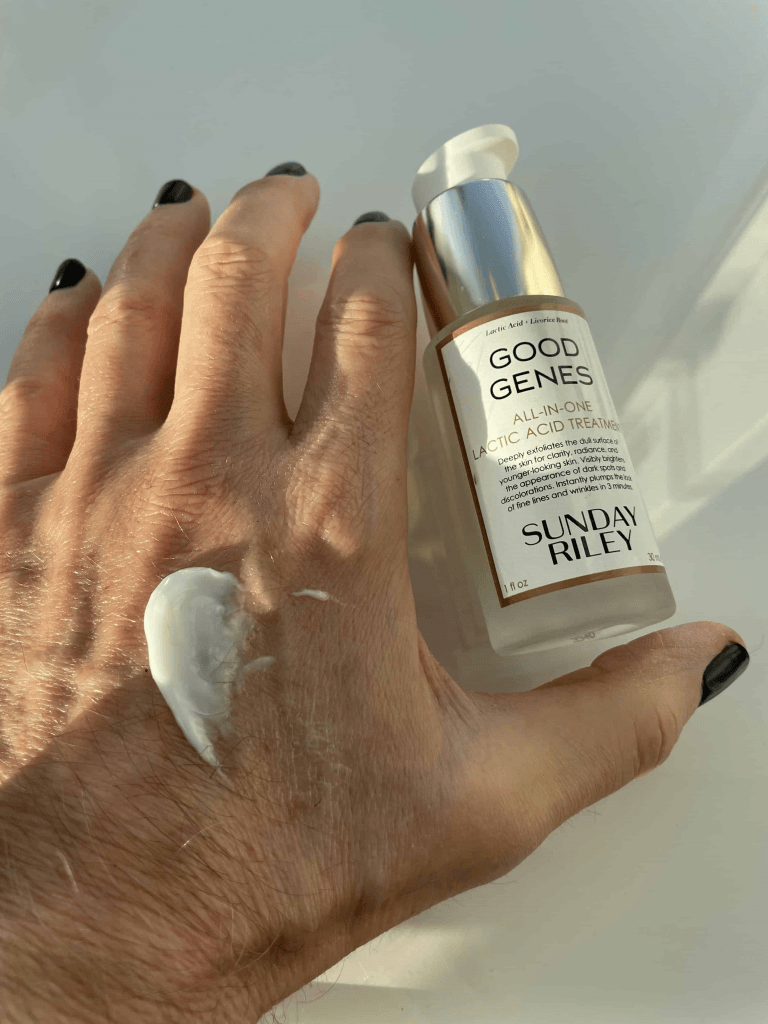 Which dupe of Sunday Riley Good Genes should I go for?
All the dupes that I refer to here are great replicators to the pricey Sunday Riley Good Genes. The trick is to go through the formulation details of each product and then select the one you think would work for you.
Is Sunday Riley Good Genes discontinued?
No, it is not entirely discontinued. However, the brand does not currently ship to the EU and UK. So if you stay outside these places, you can order them online. You may even visit their official site to glance at any updates.
How long does it take to see results from Sunday Riley Good Genes?
It varies from person to person. Some users may note results within a few days of its use, while others may take up to 2-3 weeks to get the first glimpse of any changes. Remember that you see results only when consistent with its proper usage.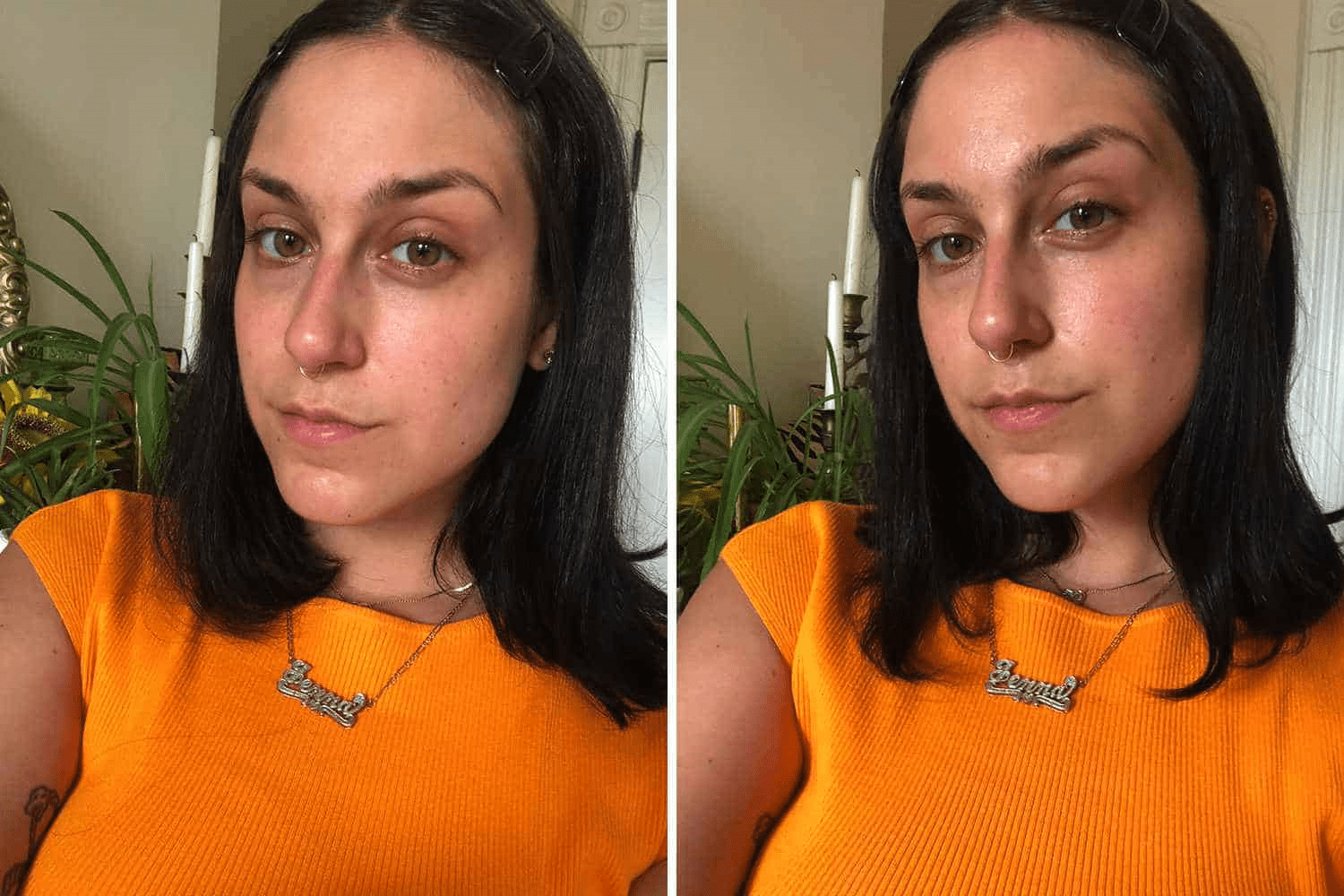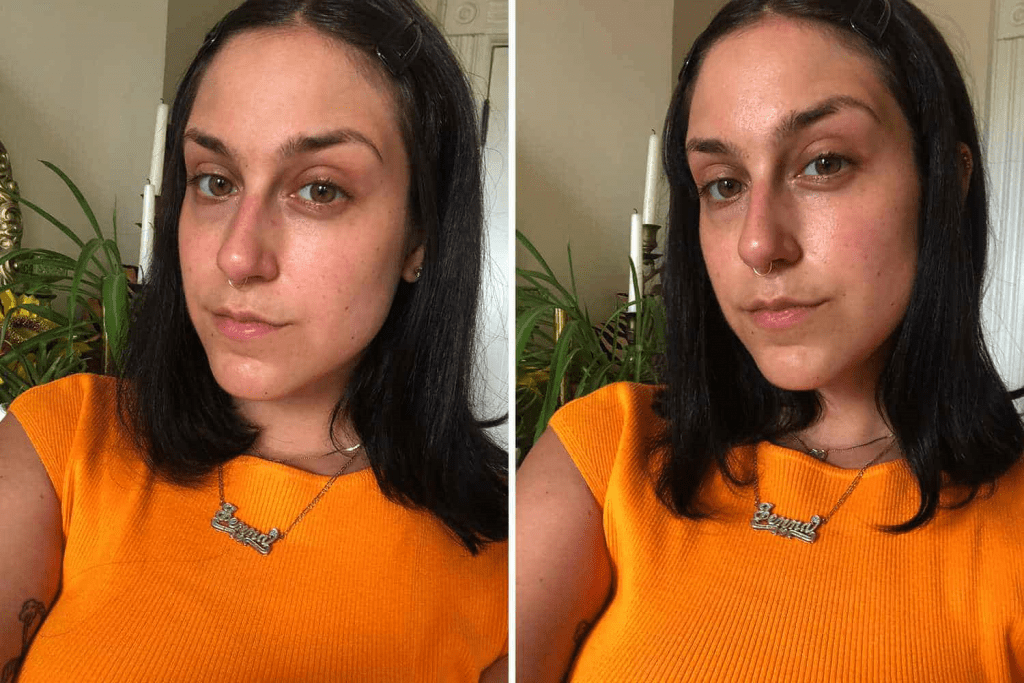 Is Ordinary lactic acid a dupe for Good Genes?
Quite so! Both products contain 5% Lactic Acid – an AHA that exfoliates the skin and even tones its texture. But their respective formulations and concentrations differ, so you may not get exact results. It's better to consult a professional to know what your skin wants.
Wrapping It Up
I must clarify this in our Sunday Riley Good Genes Dupe ending notes. Please go through the product's details before purchasing any of them, and you will get brownie points for consulting a skin doctor. The dupes I've mentioned here are best to my knowledge, but the products may react differently to each of you. 
The onus of choosing the right products lies with you. Remember, the key to good skin is good health. So make sure you are observing your diet and lifestyle. It goes a long way in keeping your skin young, even longer than you can currently think.
Is there any query still bugging you? Ask in the comments below, and get to know what we think.
Marilyn's deep interest in fashion, beauty, and lifestyle has led her to pursue a fulfilling career as a freelance writer and blogger. With her bachelor's degree in fashion design from the Fashion Institute of Technology, she has developed a keen eye for style and trends, making her well-equipped to offer valuable insights into the latest fashion and beauty trends.