You may apply serums and moisturizers that target aging symptoms on your skin, but there's still uncertainty about whether or not they work specifically for eye-related aging issues. Rufolia Periorbital Eyemulsion, as per the brand claims, is an eye cream that works primarily on resolving the issues that circulate the skin of your eyes.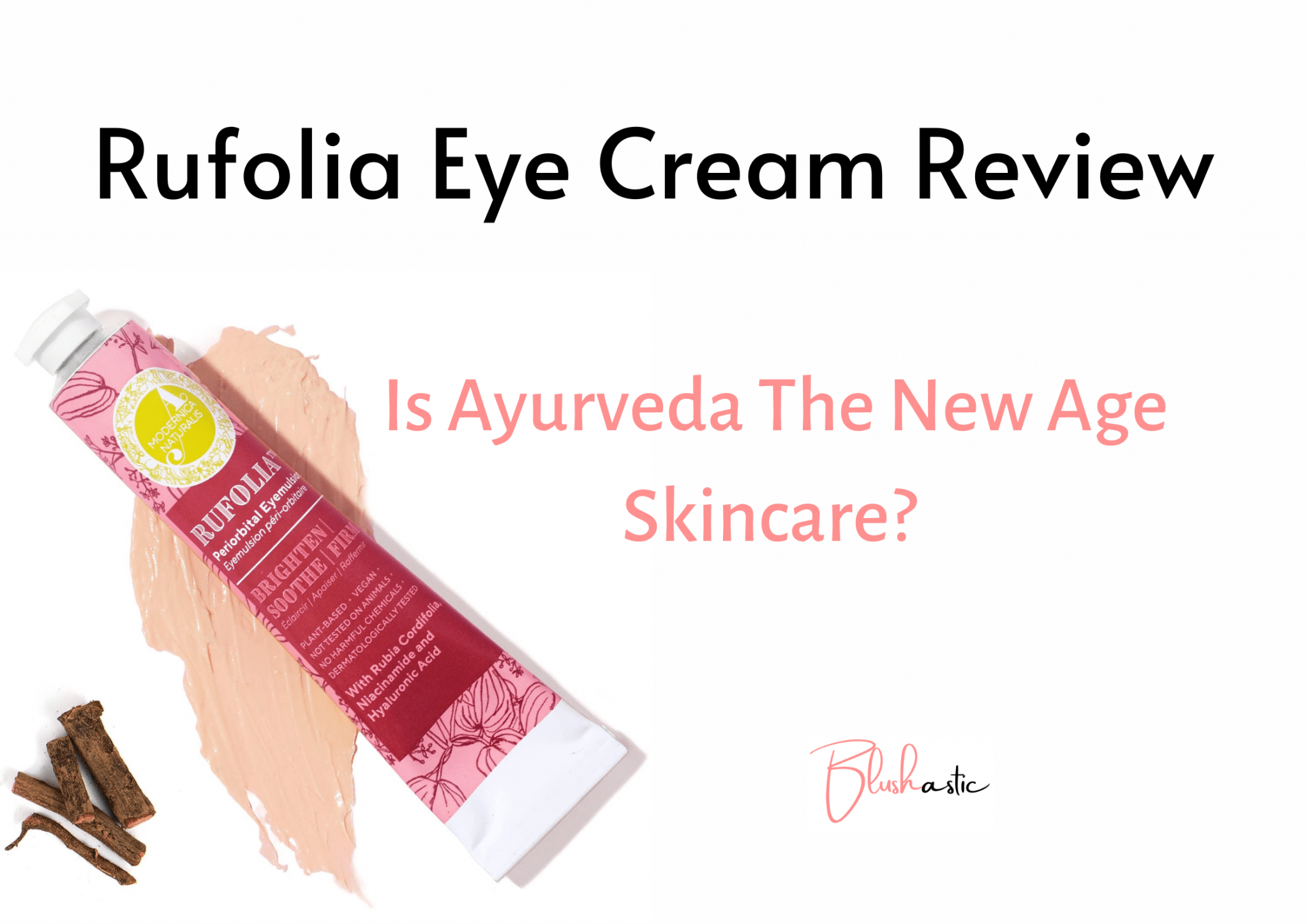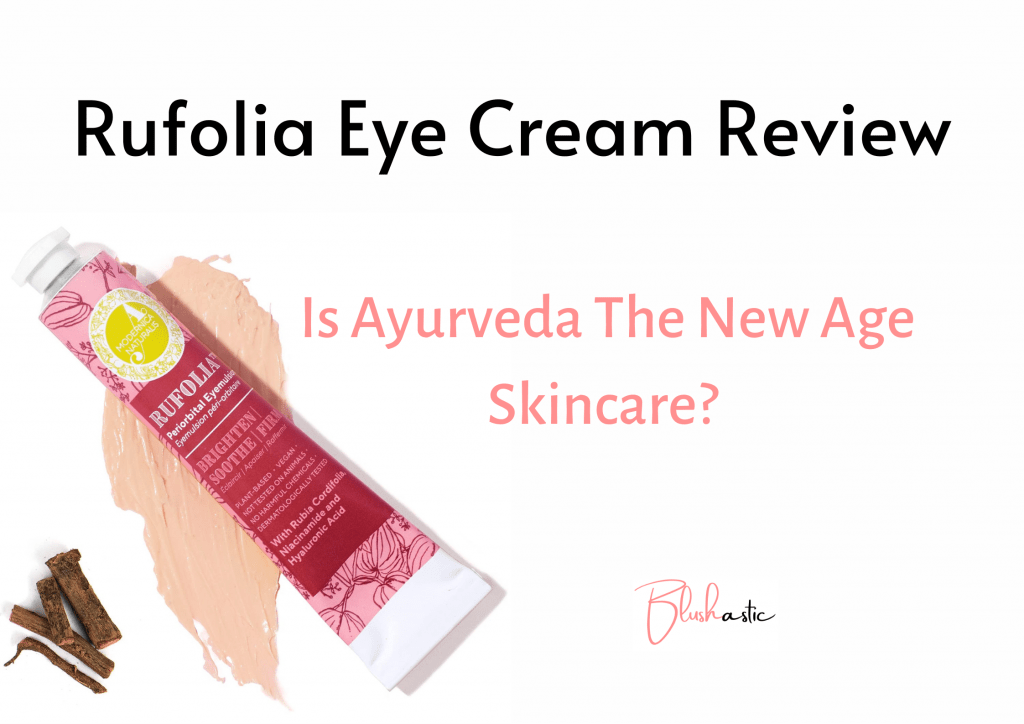 Rufolia Eye Cream comes under such a brand, but is this infusion good for your skin? Is it going to be worth a try? Worry not, bud, as we have a report prepared for you based on Rufolia Eye Cream reviews that will make you crystal clear.
Rufolia Eye Cream Reviews | An Eyeconic Choice?
TAE, the acronym for The Ayurveda Experience, is a platform with a large variety of skincare and hair care products based on herbs and other nutritional health supplements. This same platform has a science-backed brand, A. Modernica Naturalis, and Ayurveda, to create the magic of new and latest products. The brand offers effective skincare products like cleansers, moisturizers, face masks, and many more!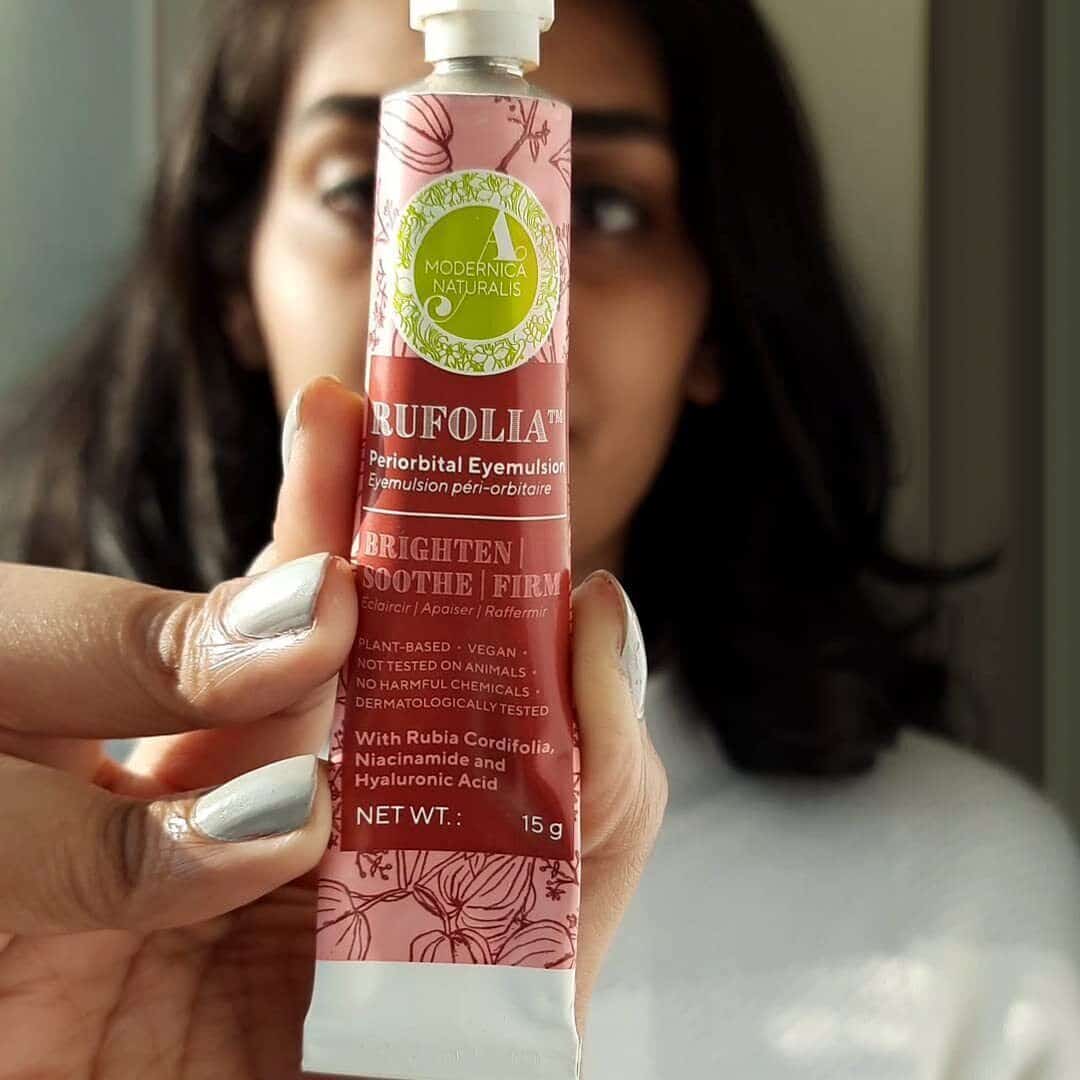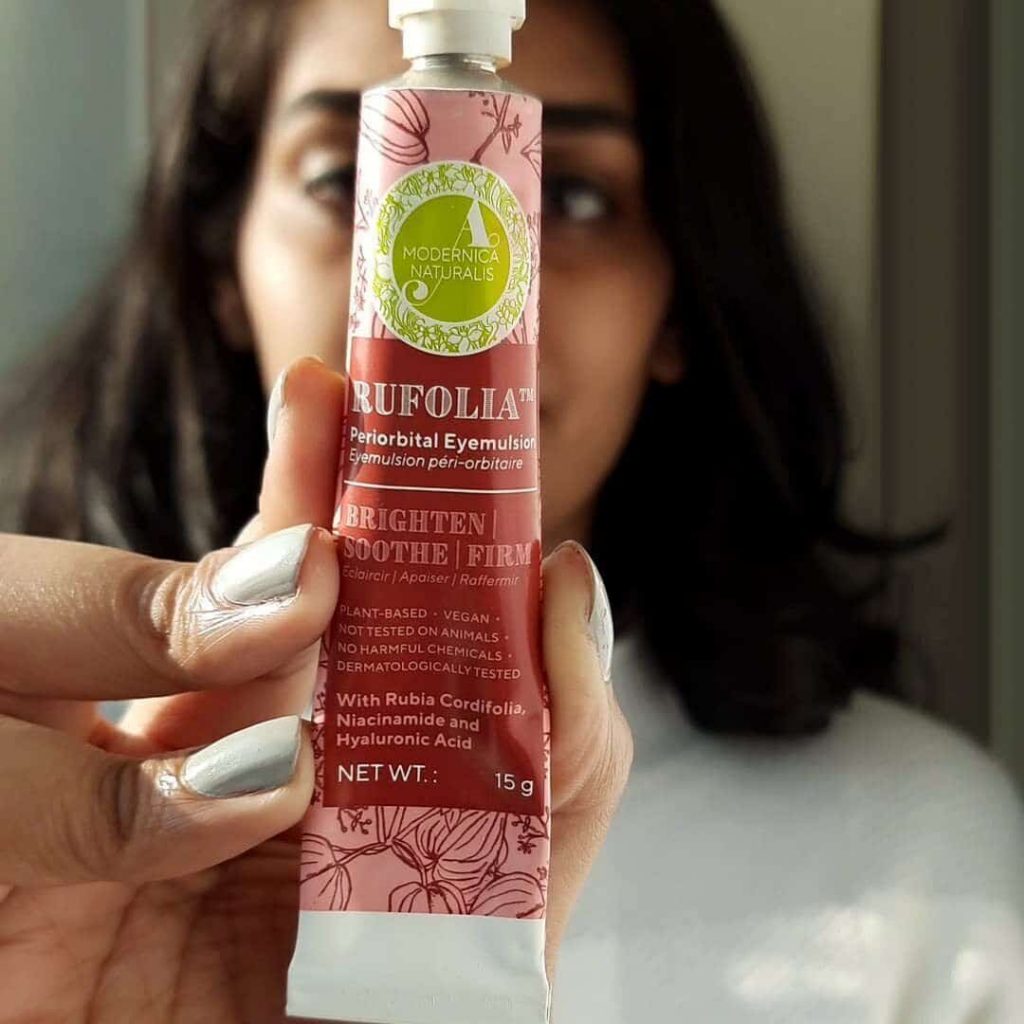 Coming to A. Modernica Naturalis' loved Eye cream is all about getting the skin under your eyes back to normal. This means fighting all the sagginess, lines, and puffiness to make your eyes speak for themselves. Talking about its primary functions, it helps ton out your skin while moisturizing and brightening the eye area. Isn't it cool having all these eye-related stubborn issues getting kicked off using a single cream? Do you know what the best part is? It helps the skin near your eyes get firmer with time.
Rufolia Eye Cream
 Ingredients 
The product's supremacy lies in its ingredient list. Rufolia Eye cream contains famous ingredients like hyaluronic acid, niacinamide, and the special Manjishtha. Let's look closely at some of these prime ingredients that play a vital role in doing what the eye cream does.
Rubia Cordifolia (Manjistha)
Manjistha, the ayurvedic name for Rubia Cordifolia, is from the species of a flowering plant of the coffee family. It works its magic by displaying its anti-inflammatory, antibacterial, and antioxidant properties that treat various skin problems like acne, infections, and many more. Moreover, this ingredient's presence helps brighten your skin as it is used as an ayurvedic skincare herb for bringing that glow to your skin.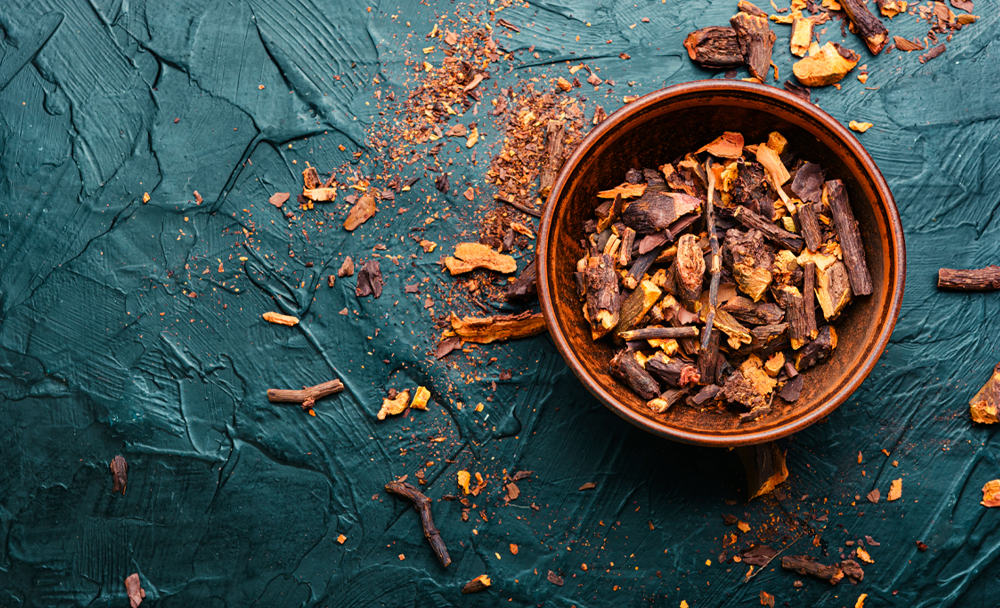 With Manjistha on your side, you will not have to worry about acne or acne-prone skin because it helps slow down and suppresses the bacteria that cause acne. It provides so many good skin benefits that people use it as a face mask or even in the form of capsules to treat their dark spots. So yes, rest assured with the eye cream, as this ingredient does its job in brightening your skin.
Niacinamide 
Because of its great hydrating powers, Niacinamide is found in many of today's moisturizers and creams. It locks in the moisture and does not let it escape through your skin, so your skin does not face dryness or dehydration. Additionally, niacinamide is also known to be a skin-lightening ingredient that helps brighten your complexion. According to a study, this potent ingredient also significantly improved in combating wrinkles and fine lines while enhancing the skin's elasticity.
Hyaluronic Acid
Here is another power-packed ingredient loved by everyone; trust us, it isn't for no reason. It is found in most lotions, moisturizers, and creams. Why so? It is because of its ability to increase and retain moisture in your skin. Moreover, it is an excellent agent that aids in the stretching of your skin and improves its elasticity. What about those wrinkles, you ask? That's covered, too; it minimizes the appearance of lines and wrinkles on your skin only to make you look radiant and young.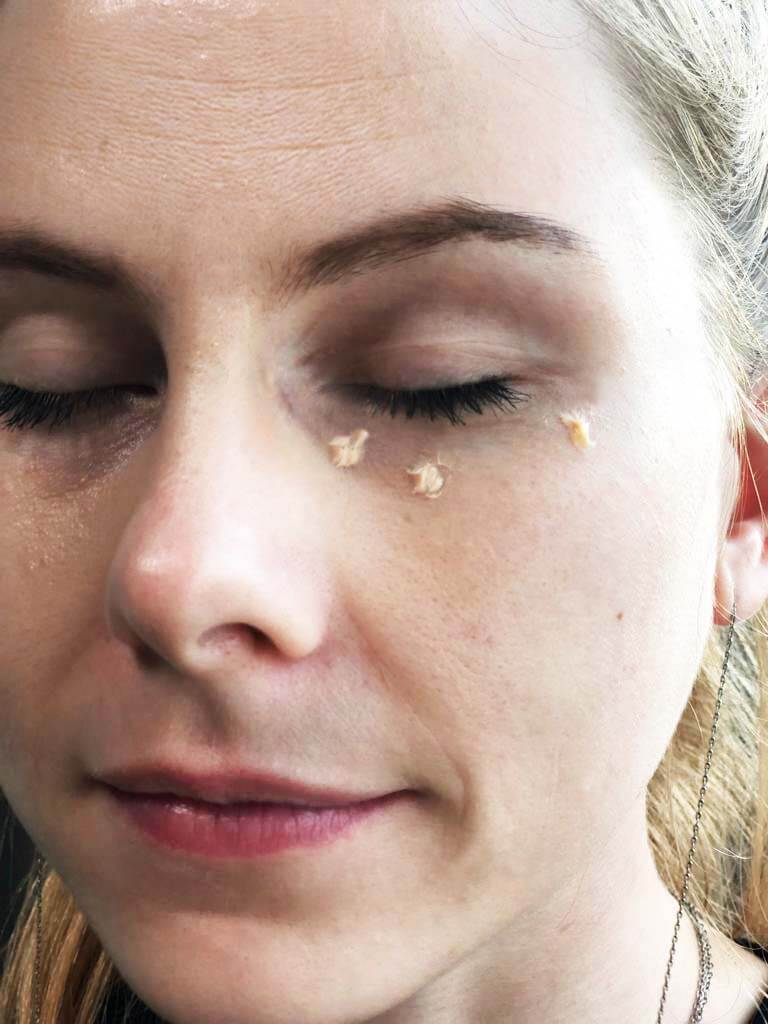 Lotus Seed Extract 
Lotus has been used for herbal treatment for ages. Its ability to cause relief and soothing to the skin makes it a good ingredient. The lotus seed extract has hydrating properties that increase moisture content and improve your skin's elasticity. It is a promising agent for people with dry skin as it prevents flakiness and gives the dry skin the right amount of nourishment.
How To Use The Rufolia Eye Cream?
The application of Rufolia Eye Cream is effortless and similar to other eye creams. It is best to apply it at night.
After cleansing your face, grab the Rufolia Eye Cream. 

Squeeze out around three small dots of the eye cream and apply it on the areas near your eyes, like the under-eyes and crow's feet. 

Make sure you do not apply it on areas where you may have wounds or cuts. Also, be careful while using so the product does not enter your eyes.

Massage the three dots gently by rubbing them in semi-circular motions. Make sure you cover the entire area near your eyes. Continue massaging without being aggressive till you see the product getting absorbed.

Leave it absorbed every night, sleep relaxed, and let the eye cream do its job.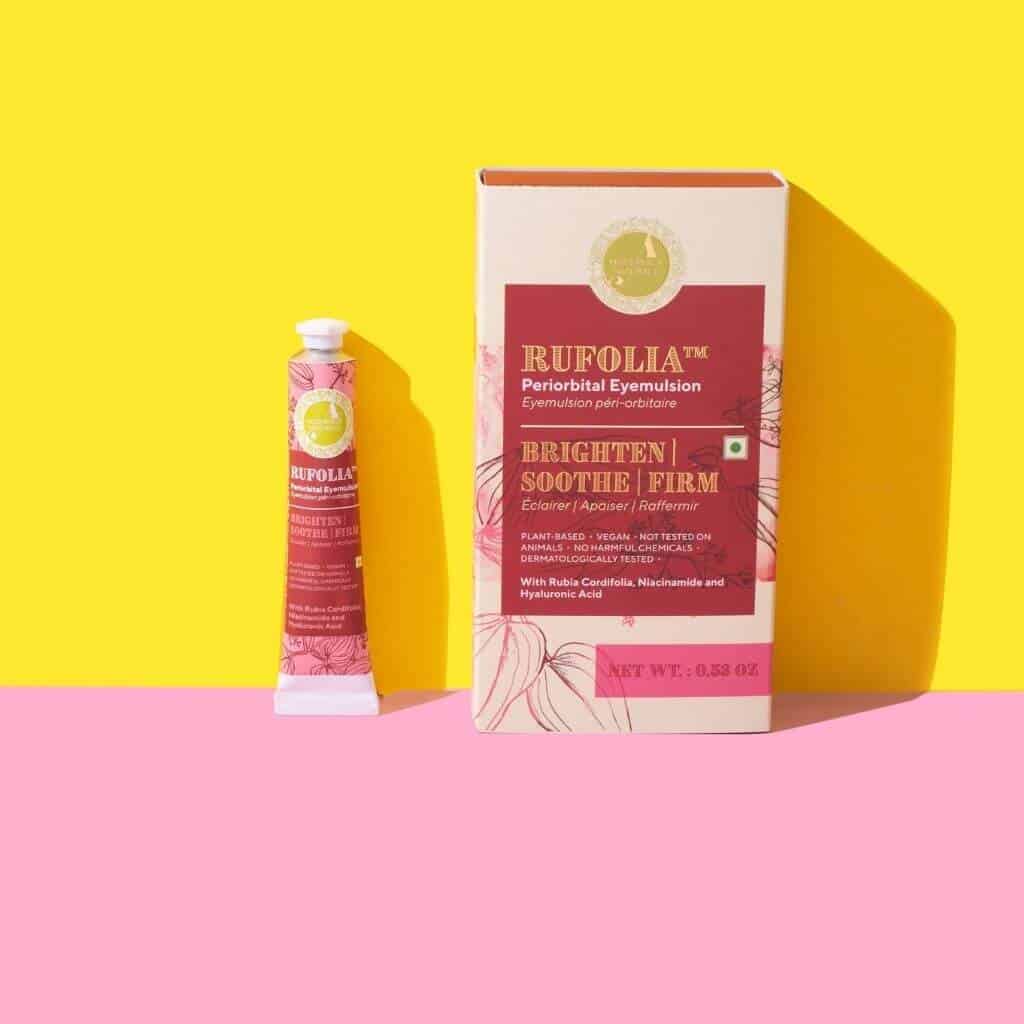 Benefits
The eye cream contains fantastic ingredients to increase hydration and fight wrinkles and lines.

It also contains Aloe Vera Gel extract and shea butter that help keep your skin moisturized and give you a soothing effect.

The ingredients also aim at giving you bright and glowing skin.

It helps in making the skin near your eyes firm and tight.

It gets absorbed well into the skin.

Helps in giving your skin a cooling effect.

It is made to be suited for all skin types.

A small amount of eye cream goes a long way.

Free from sulfates and parabens.

No artificial fragrances are added.

The brand offers a 10-day money-back policy if you are left unsatisfied with the eye cream.

Vegan.

Cruelty-free.
Drawbacks
Some users claimed that it did not work that well for dark circles.

It isn't readily available, so people preferred Olay Eyes Ultimate Eye Cream, which did the same job of reducing dark circles and wrinkles.
Rufolia Eye Cream Reviews | Before And After | Customer Feedback
A user pinned her comment, "I haven't been that impressed. I have been applying this eye cream for around 3 weeks now. I did not notice any change in the appearance or texture of the skin around my eyes. I thought I would buy the other facial oils from this brand based on how the eye cream would help me. But as of now, I don't think I would purchase it because of the 'no-results' from the eye cream. So, I decided not to make other purchases."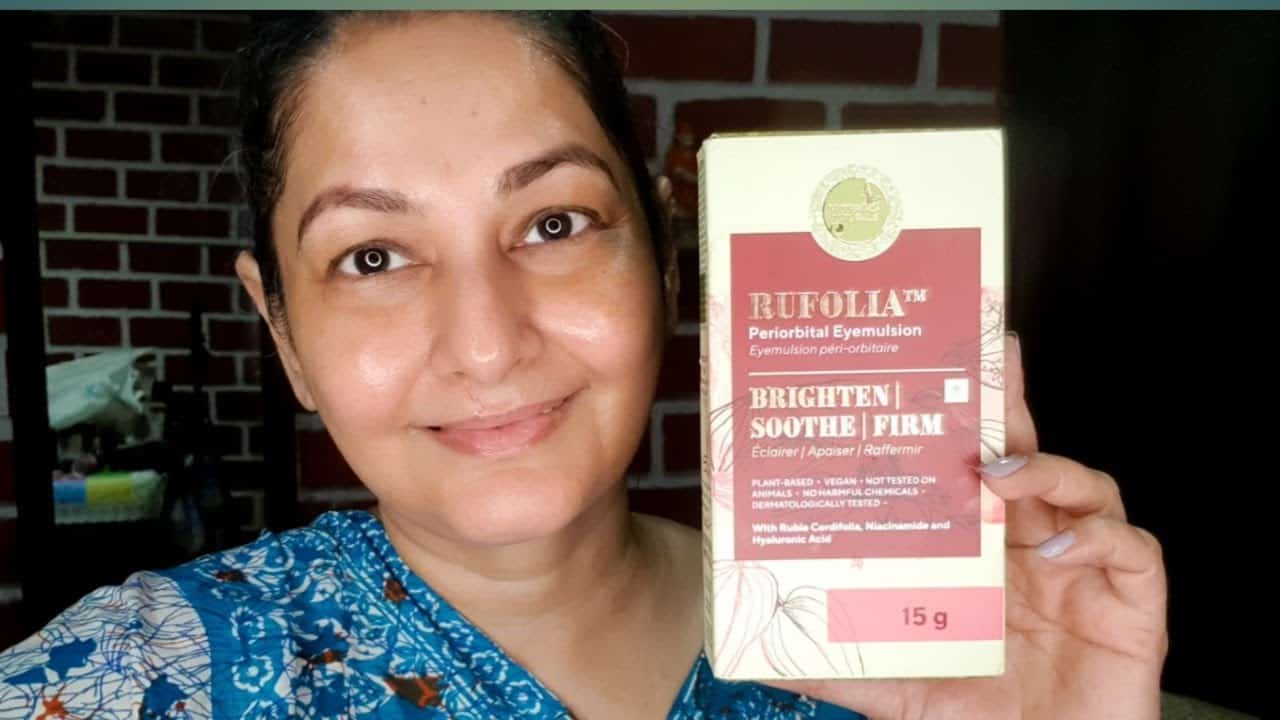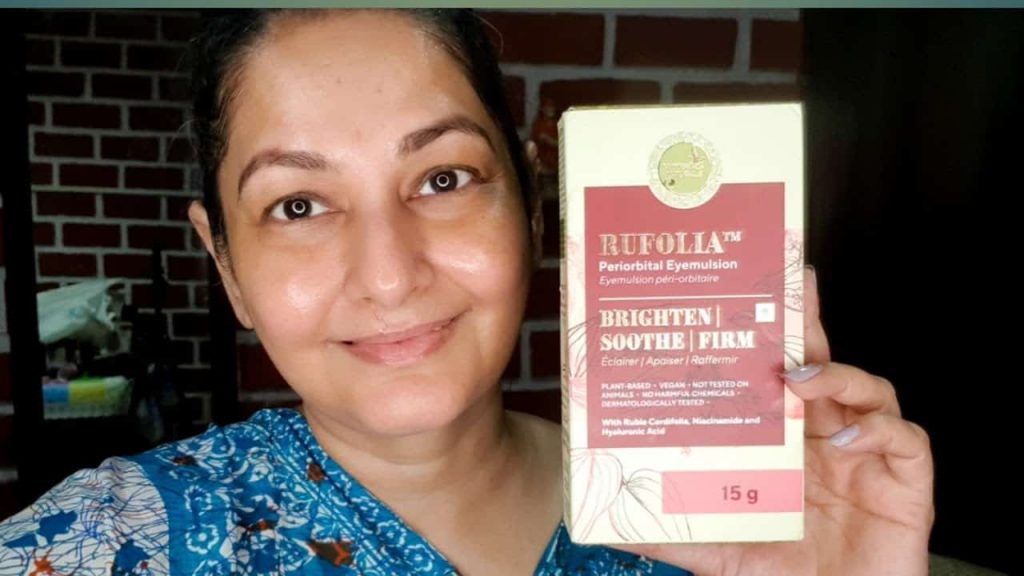 Monica Barad said, "Words cannot describe how amazing this product is. I can notice visible changes in the skin near my eyes within a week. I will upload a before and after picture to get a clear view and judgment of the difference. However, I am super happy and satisfied with the product!"
FAQs | Rufolia Eye Cream Reviews 
Can you apply makeup on top of the Rufolia eye cream?
As per the brand, the Rufolia eye cream is enough to make your under-eye skin look brightened and firm. However, if you want to apply any makeup or concealer, you can freely do so, as it works below these makeup products.
When should you use the Rufolia eye cream?
Use the eye cream before you go to bed at night, so you can relax and let the cream do its job of firming and brightening the skin near your eyes.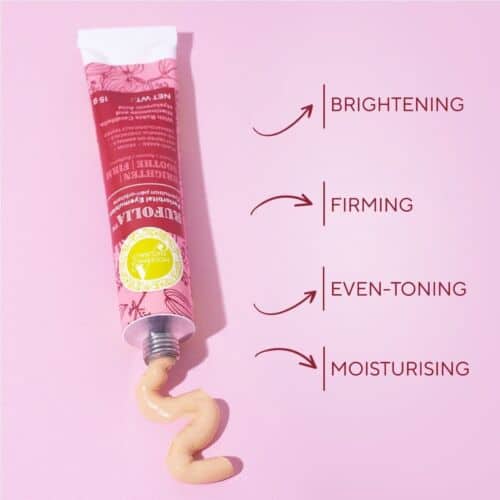 Is Rufolia eye cream safe to use?
The Rufolia eye cream is made from herbs and plants. The brand promises no harsh chemicals, sulfates, or parabens are added to the cream. 
Closure
Give your under-eye skin the attention it deserves. We tend to focus so much on other parts of our face that we forget that our eyes are amongst the first ones to show aging. Rufolia Eye Cream is an infusion of ayurvedic plants and modern science that strives to make your under-eye skin look better and firmer. If you are new to this infusion, why wait to get the best of both? Based on the number of positive Rufolia Eye Cream reviews available, it's time you already grab one and check the results yourself!
I'm Sarah Abraham, the founder and co-author of Blushastic.com and a professional makeup artist. Beauty is more than just skin deep, and that's why I'm passionate about sharing my knowledge and experience to help people feel confident and beautiful on the inside and out.
Whether it's skincare, haircare, or fashion, my goal is to empower women to feel their best. With my expertise in the beauty industry, I strive to provide practical advice and tips that are accessible to everyone, regardless of their skill level or budget.