We apply makeup, anti-aging creams, and serums to make our skin look radiant and youthful. As we age, our skin loses its elasticity, becomes saggy, and becomes more fragile. And as a matter of fact, there has to be a different set of products that are very gentle on such fragile skin and will also give you the makeup look you want!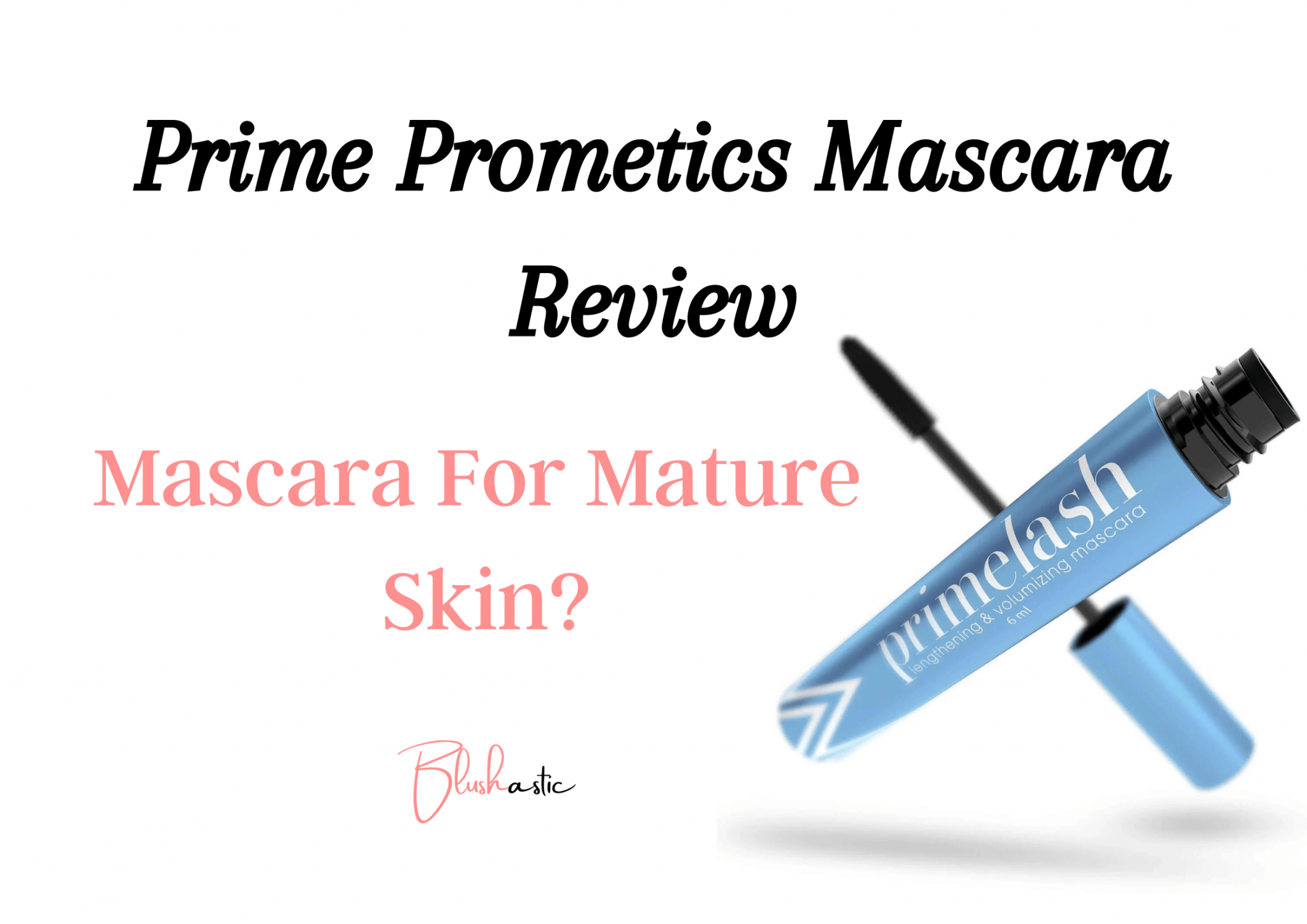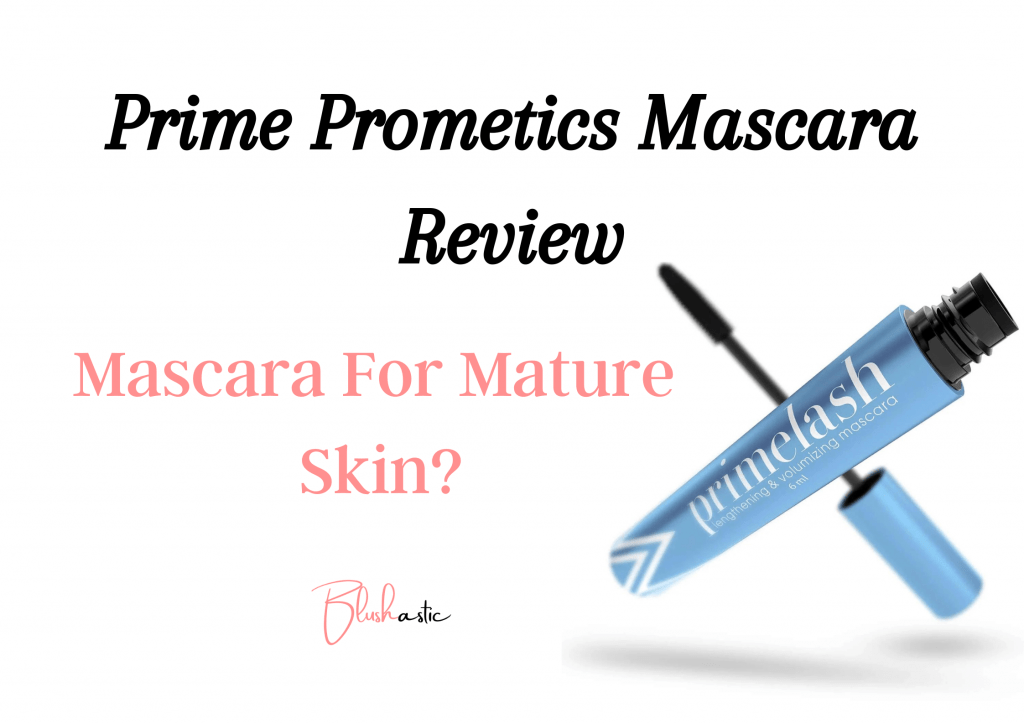 Taking this very considerate step forward, Prime Prometics has introduced its products for mature women. Prime Prometics Mascara is a product that has been making rounds on the internet. Does it make aging look graceful? Let's find out with some Prime Prometics Mascara reviews!
Prime Prometics Mascara Reviews | Graceful Aging With The Ultimate Go-To Mascara?
Aging is a natural process, and there is no denying it. Though you can slow down the visible signs of aging in your late 30s or 40s, what about when you reach that age when you can't resist the presence of wrinkles or lines on your skin? Well, there has to be a different solution for sensitive and fragile skins like these.
Prime Prometics stands up for mature women by helping them feel confident in their beautiful skin by shooing away the temptations or the 'beauty standards' set to make the skin look younger or youthful.
Prime Prometics PrimeLash Mascara for Older Women – Volumizing, Incredible Length in 2 Coats – Long-Stay, Zero Clumps, Hypoallergenic (Black)
MASCARA FOR WOMEN OVER 50 – Unlike other mascaras in the market, Prime Prometics PrimeLash Mascara was developed together with 1200 mature queens, to solve your biggest lash woes.
THICK, DEFINED AND LIFTED LASHES – In two clean coats. You will have lashes that make You look like a Million dollars. Thanks to the effective magic wand and formula duo.
INTRODUCING THE MAGIC WAND – Designed to comb & separate thin and tiny lashes, without bruising your eyes. Withstands hand tremors. No clumps or smudges. Lengthening and volumizing mascara.
VITAMIN ENRICHED EYELASH GROWTH SERUM FORMULA – Nutrient-infused base acts as a lash booster – Enhances the growth of your natural eyelashes. Non-drying. Hypoallergenic. Clean. pH balanced.
EASY TO REMOVA MASCARA, ZERO LASH BREAKAGE – As we mature, our eyelashes get thinner and shorter. Prime Prometics PrimeLash Mascara lets you flaunt intense lash length and volume in 2 coats while nourishing & strengthening your natural lashes as you go.
About The Brand
Prime Prometics openly claims that the anti-aging products we use to slow the aging process could cause more damage than we can think of. Firstly, these anti-aging products come at whopping high prices, and they might not be infused with ingredients that are perfect for sensitive skin or even hair. Also, using these anti-aging products, as per the brand, promotes the toxic belief of hiding your true self to run behind the 'youthful-looking' beauty standards.
To help our moms and grandmoms, the brand offers products made with bioactive nutrients that help improve the enhancement of their products while making the cells reverse the damage that has been done over the years. The PrimeLash Mascara product helps women with mature skin get the nutrition they need without compromising the confidence gained with makeup.
The PrimeLash Mascara is made not only for enhancing your lashes and making them look longer and thicker but also for nourishing and protecting them. Squalane's presence in it helps restore the topmost layer of our skin, thereby protecting our skin and hair from loss of water.
Benefits
The mascara makes the thin and sparse lashes look more defined and thick.
It has an innovative wand that helps in separating the smallest lashes.
The formula helps in increasing the natural growth of the lashes.
It is pH-balanced.
It is made with natural ingredients.
It makes your lashes look almost 2 times longer within a few strokes of the mascara.
The mascara has high-quality ingredients that make your lashes grow thick over time.
Does not clump or smear.
It stays on for an extended period.
It is vegan.
Cruelty-free, and hence the brand does not test on animals.
The brand offers a money-back guarantee if unsatisfied with the product.
Drawbacks
The mascara might not be waterproof; hence, if your eyes start to water, it can create quite a mess around the eyes.
It sometimes turns scorched.
May not be worth the price it comes for.
It contains parabens.
Customer Feedback | Prime Prometics Mascara Reviews
Michaelian said, 'It does work and does not smudge. It even stays on all day. I switched to this mascara because I got fed up with lash extensions. I preferred a mascara that would give my lashes a good volume, stay on them for a long time, and the application should be easy. Well, the mascara does give my lashes a good volume and stays on for a long time, but I noticed that I have to be careful while applying it so that there isn't smudging or smearing.
While applying it, I usually have splashes of mascara on the upper eyelids that I must wipe off after applying it. But it's simple to wipe it off with a makeup remover. In all, the product is good, and I recommend it!'
Remy commented, 'I am disappointed! Compared to the other reviews, the mascara did not do its job, not the way they said it would. I did not notice any increase in the length of my lashes, nor did I see any volumizing effect though I had applied almost 4 coats of the mascara. During the day, my mascara wasn't very noticeable, though at the end of the day, when I wiped it off, there was a lot of product on my eyelashes. Looking at many reviews, I purchased two colors, blue and black, but I had to return the blue. I would have returned the black, too, if I hadn't thrown it away!'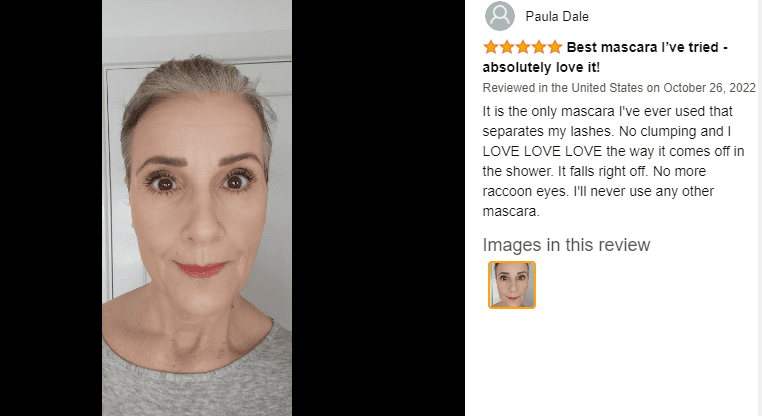 Liz Anderson said, 'I am over 65 years and honestly, I have had my hands on many mascaras, but this one right here, I gotta stick to it. I stopped applying mascaras over the past few years because all the ones I used kept leaving dark shadows on my under eyes by the end of the day. The smudging and bleeding made me look awful, and I had to quit using mascaras. But this mascara is smudge-proof and does not bleed like the other mascara. It even stays on for a long time. The removal process is also straightforward; I just had to use baby wipes to remove it! I would recommend it to others.'
Lisa-Marie disappointedly commented, 'This is the worst mascara I have ever used. It bleeds around my eyes and my face. I expected this mascara to be perfect and help highlight my eyes, but unfortunately, even after trying it two times, it still bled through my eyes and around my face. It does not even stay on the lashes. All this mess has made me look like a raccoon. If you decide to step outside, and your eyes start getting water, the mascara will run over your face.
Even when I am at home, it does not stay in place; you can see the picture for reference. This is by far the worst mascara I have used, so I returned it. Overall, I am very disappointed, especially considering the price it comes for, and yeah, not to forget the hype it had got!'
Teach said, 'The formula is nice, but the brush or the wand is not my type. It clumps. But I had a brush saved from another mascara that helps me brush out those clumps.'
FAQs | Prime Prometics Mascara Reviews
Is PrimeLash Mascara hypoallergenic?
Yes, the mascara is made with a formula suitable for people with sensitive eyes and hair. The brand also claims that the mascara is water-based rather than the traditional oil-based formulas, as the formula has a neutral pH that makes it healthy for fragile and delicate areas on your face like your under-eyes.
Does PrimeLash treat lash thinning?
As per the brand, the PrimeLash formula was carefully made over the years with some of the best ingredients that help women combat lash thinning so they can achieve longer and thicker lashes.
Does PrimeLash test on animals?
No, the brand is cruelty-free and does not test on animals.
Final Words
To conclude, per the Prime Prometics Mascara Reviews, users have received mixed reviews. Some of them happily praised how the mascara improved the length of their lashes within a few strokes, and some were left disappointed with how clumpy it turned and bled around the eyes.
Moreover, mascara contains parabens, which may be a significant drawback for many people. But if you believe in life without risk, you can try the mascara on! Also, since it may be a little expensive, you can take a leap of faith and try it on to check if it is worth the price and meets your expectations!
Marilyn's deep interest in fashion, beauty, and lifestyle has led her to pursue a fulfilling career as a freelance writer and blogger. With her bachelor's degree in fashion design from the Fashion Institute of Technology, she has developed a keen eye for style and trends, making her well-equipped to offer valuable insights into the latest fashion and beauty trends.