Cellulite not only makes your skin look more than its age but prevents you from wearing your favorite kind of clothes without feeling conscious of your own body! But you can't always stay in your den! That would require you to slather on some lotion that would tighten up your skin in the best way possible! However, you must do proper research if there is no easy-peasy solution to eliminate the fat pushing out of your skin! You may not, but we will always look out for your skin!
And we are here to offer you your ultimate weapon to solve all these problems. Nu Skin Firming Cream to help you get rid of the lumpy-bumpy skin fast and have a smooth journey to the softest skin! But is it, or is it just another false reality of the internet? Will it deliver what it claims for all skin types equally? We have some Nu Skin Firming Cream reviews to unveil the truth.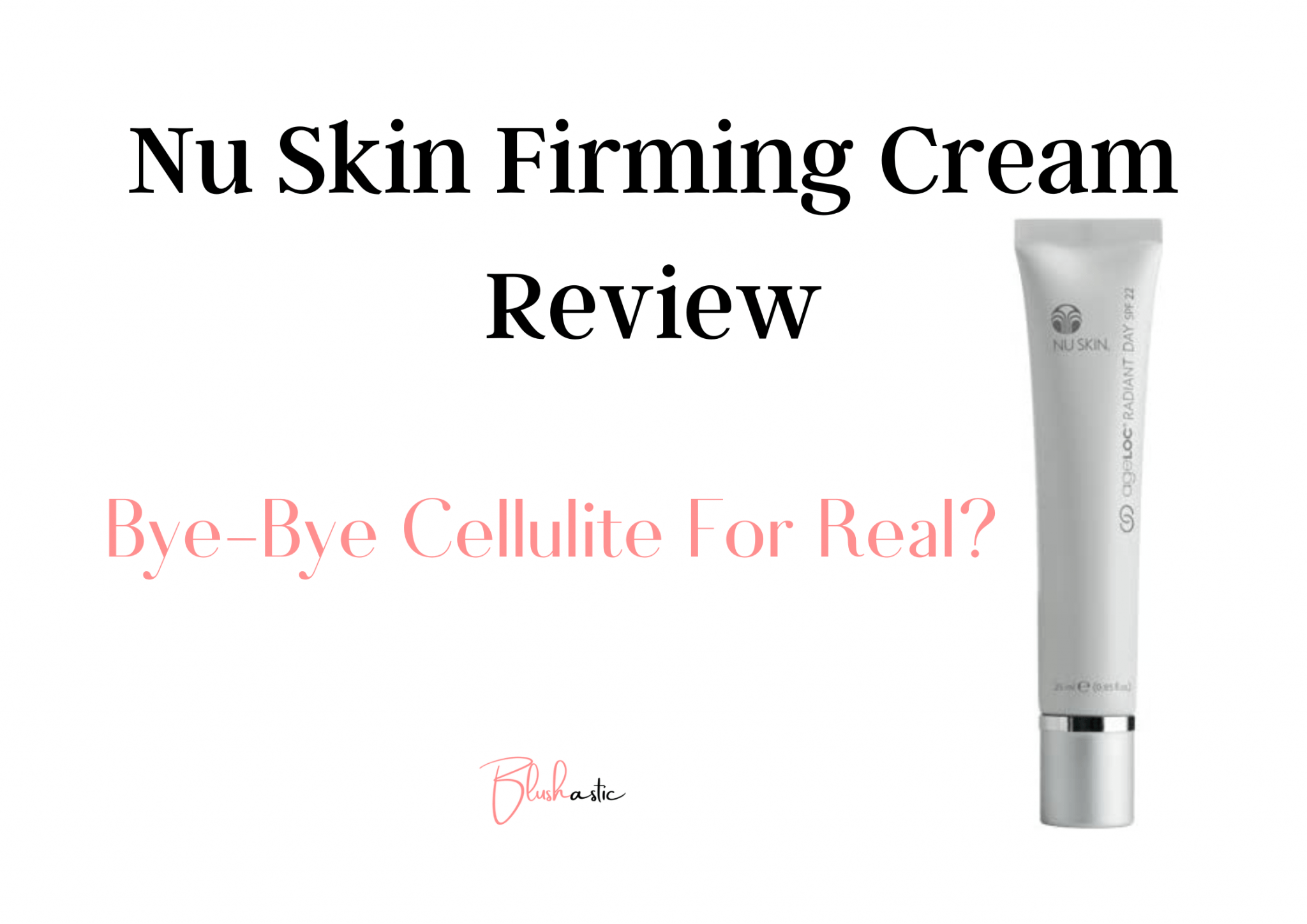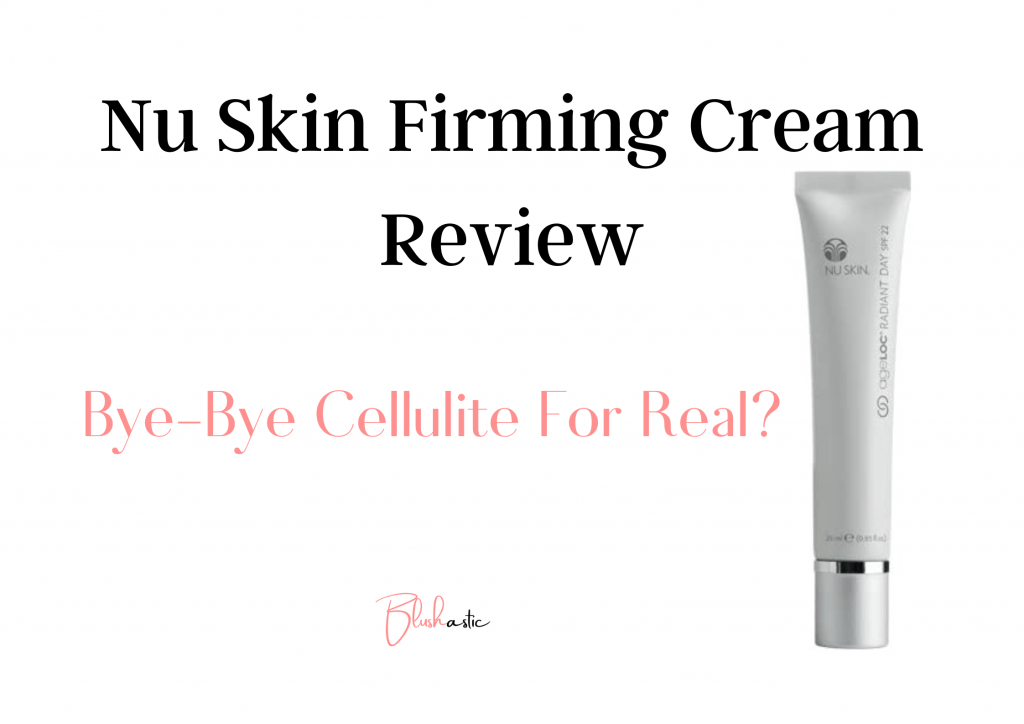 We know you have many questions running through your head right now, and we would love to help solve them for you. Let us begin unveiling the truth about the Nu Skin Hibiscus and Honey Firming Cream!
Nu Skin Firming Cream Reviews | Bye-Bye Cellulite For Real?
You might be doing everything right, massaging your skin daily, reenergizing its appearance post-shower with lotions, keeping it soft and fuzzy, getting professionals to amp up your youthfulness, and still be surprised to see white lines that travel all up different parts of your body. This may be on your arms, behind your back bulge, below your waist, under your knees, around your thighs, and whatnot. The thing is, you can't outrun age! However, the Nu Skin Firming Cream Before and After reviews say otherwise! The product has been creating many waves among beauty magazines, claiming to reduce cellulite so much that you can see a difference! But how much of this is true?
Incorporated with the magical properties of rare ingredients like Honey Extract, Quinoa Seed Extract, Algae Extract, Hibiscus Rosa-Sinensis Flower, and Ilex Paraguariensis Leaf Extract, the cream targets the state of cellulite on your body and works hard to melt it down. The reason behind its newfound cult following is it works with potent elements that help in keeping an optimal moisture level, promoting suppleness, encouraging youthfulness, and reducing cellulite by warding off environmental aggressors. While all things can't be extraordinary, there have been rumors that the product contains a synthetic blend of fragrances that users with sensitive skin won't be happy about. However, why is it still so popular among beauty enthusiasts? Does it really help reduce cellulite appearance?
How to apply?
Take a modest amount of the product according to your needs.
Apply on problematic areas where cellulite is stubborn—for example, the upper arms, chest, thighs, buttocks, waist, or abdomen.
Pro tip- Exfoliate your body nicely once a week, and follow it up with a nice shower. Then apply the lotion to your affected areas. This enhances better absorption of the product onto your body and gives you results faster and better. You are using it after your bath is essential as it opens the pores of your skin so that the goodness of this lotion can settle in. You can combine this lotion with the brand's ageLOC Body Shaping Gel regimen for even more noticeable results.
Perks
Glides easily and feels weightless
Absorbs quickly onto the skin
It has a rich and lumpy consistency
Deliver ageLOC anti-aging benefits
It helps improve the skin's visible firmness
Targets all specific aging concerns on your skin
Reduces the appearance of cellulite
It contains earthy ingredients like Honey Extract, Hibiscus Abelmoschus Extract, Hyaluronic Acid, and ageLOC Blend.
Contours and tones your skin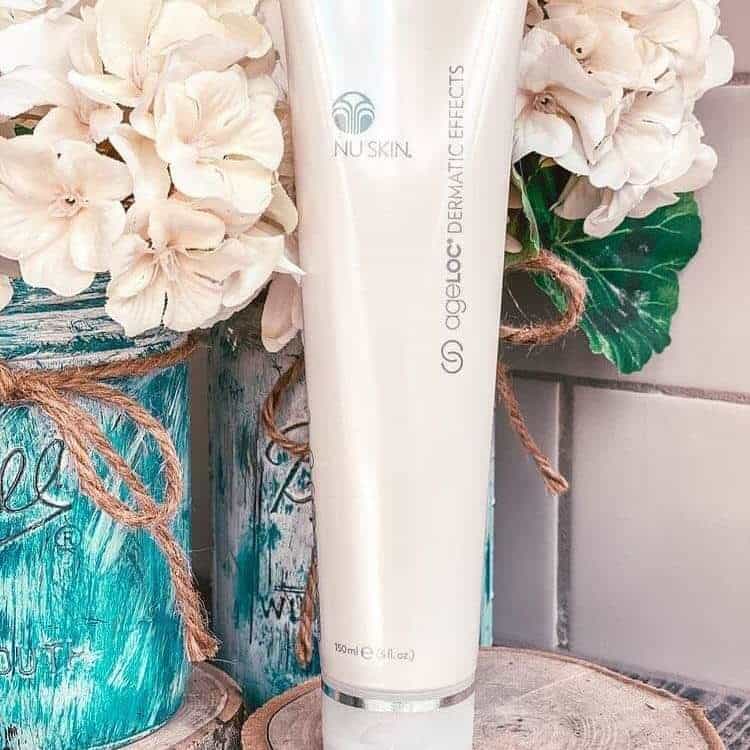 Plumps up skin with a boost of hydration
It adds more smoothness and fights uneven skin texture
It helps in preserving your skin's youthfulness
Amplifies your skin cell turnover to renew your flaws
Optical technology diffuses light to give your a softer and more radiant complexion
Plant lipid extracts fight free radical damage
Maintains and fulfills optimal moisture levels of the skin
Suitable for all skin types, including sensitive
Drawbacks
The formula features a synthetic fragrance blend that might irritate the skin.
Customer Feedback | Nu Skin Firming Cream Reviews
Skipping skincare is not an option, so the only thing that will be tough for you is choosing to settle with the famous products of the seasons. The hardest part is finding the best regimen that agrees with the nature of your skin. And this beauty trend may feel challenging to keep up with, especially when everyone starts talking about their skincare secrets on their channel, making others feel left out. So how do you fight this craze and still care for your beauty needs?
While the Nu Skin Firming Cream assures all its clientele that it dives right into your skin's most profound areas and wards off the nasty cellulite signs on thighs, not everyone agrees with this cult-favorite product. Let us take a look at what users are saying.
Lilian commented, "Never thought I would end up liking something that is not overrated, but I have to say, this lotion made my life better than I could imagine. I work out, but it does not seem to affect removing the cellulite. Rather, I feel it's spreading more. So I had given up all hope. Recently I tried this lotion out, and trust me, and I was shocked to see the results. It has only been two and a half months, but I see tremendous changes in my skin. The marks have almost completely faded in my thigh area. I am very pleased because I love wearing dresses that flatter my legs. Now I can finally do that!"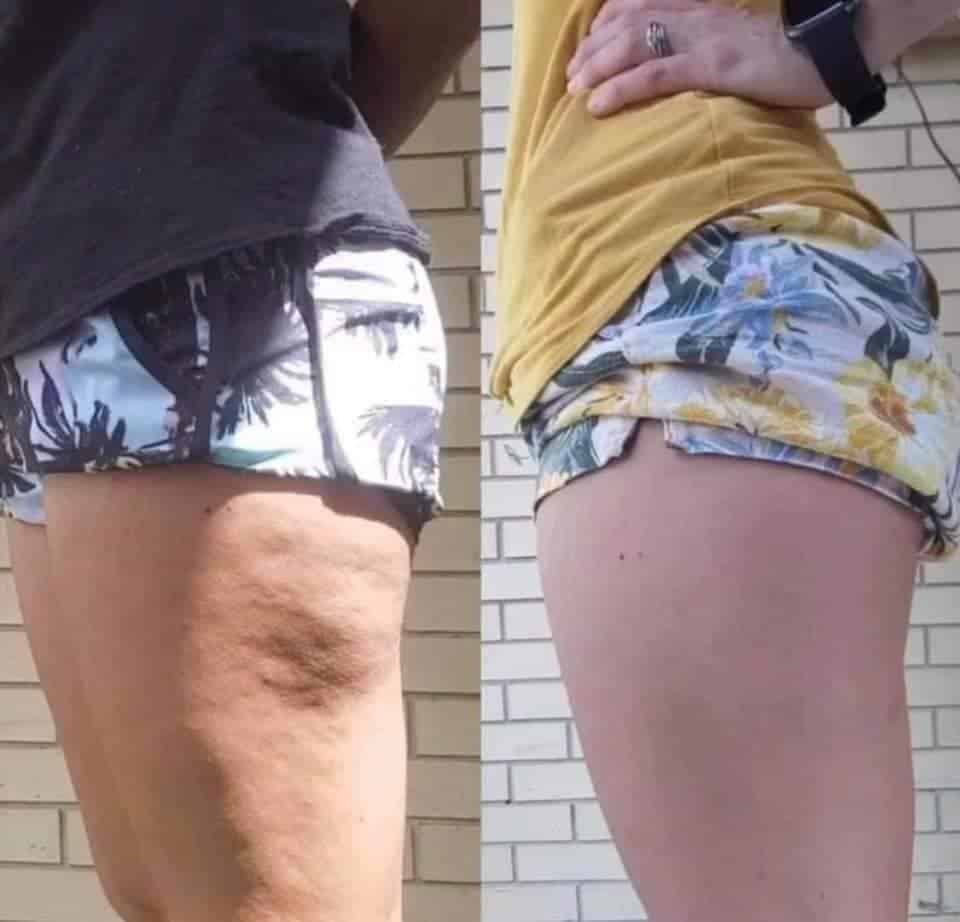 Sophia mentioned, "I love how nourishing it feels on my skin. My skin is usually dry, so this lotion has helped fulfill my skin's moisturization needs when I am outside the whole day. You should give this one a try!"
Bethany pinned, "Although I am a bit upset about how expensive this one tube is, it got me pretty good results that I am willing to repurchase it."
Vicky said, "It was a complete waste because I used it for about only one week and was left with rashes. My skin is susceptible, and I started to itch more at night. Not going to purchase this ever again."
Norah said, "Not going to lie, this is a pretty good lotion that helps remove the stubborn cellulite from your skin. At first, I did not believe it. When I saw my mom use it, she got such good results that I could hardly stop trying it. Loved this whole experience."
FAQs | Nu Skin Firming Cream Reviews
How long does it take to see results from Nu Skin Firming Cream?
According to clinical tests conducted by the brand, it was found that users saw noticeable improvements in their skin in as few as just eight weeks. 37% of users saw a lot of good changes in their skin's firmness and elasticity. If you want to make, your results promise and long-lasting, ensure consistency with your usage without skipping applications.
Does Nuskin work for cellulite?
The Nu Skin Hibiscus & Honey Firming Cream clams solve cellulite and stretch mark problems. Studies by the brand reveal that most users were satisfied with their results from using the lotion daily. 55% were pleased to see the appearance of cellulite diminishing, 84% of users reported that their skin felt more hydrated because of an increase in moisture, 37% of people were happy to see enhanced firmness, and 69% of users couldn't stop touching their skin because it felt so smooth.
Is Nuskin dermatic effects safe?
The brand claims that its Nu Skin Cellulite Cream is a brand bestseller with a good reason. The formula has been carefully combined with selective, gentle ingredients on your skin. People with all skin types can use and benefit from it without facing any mishaps. However, some reviews indicate that the product contains hints of a synthetic fragrance blend. This might not be good news for people with susceptible skin types.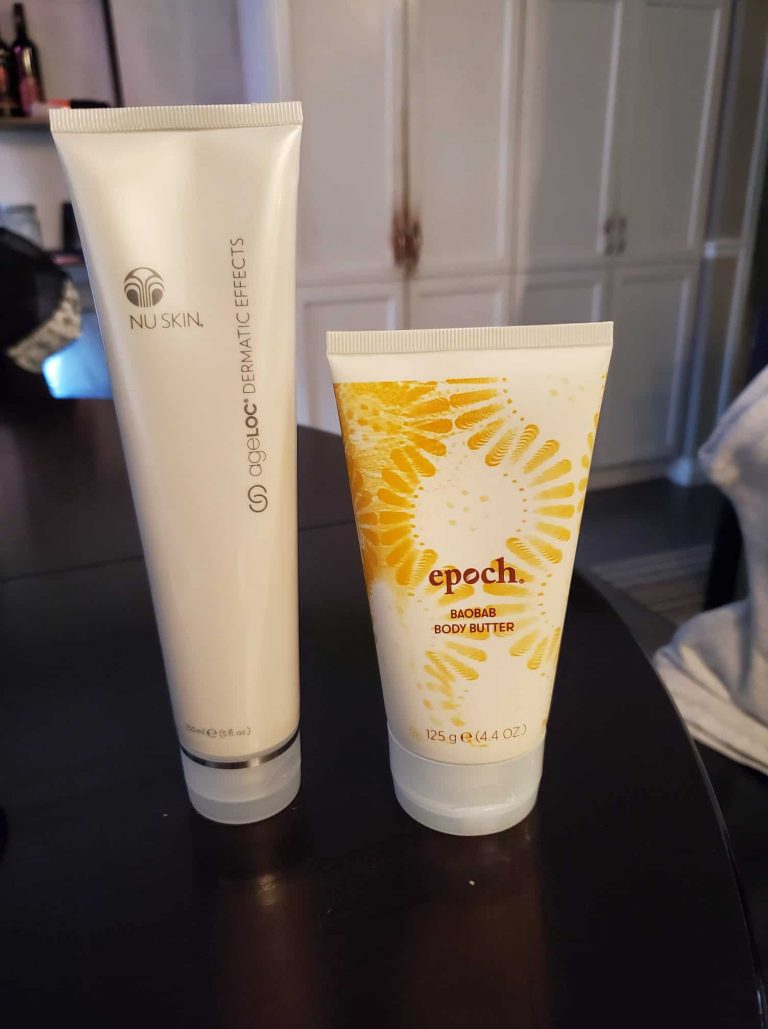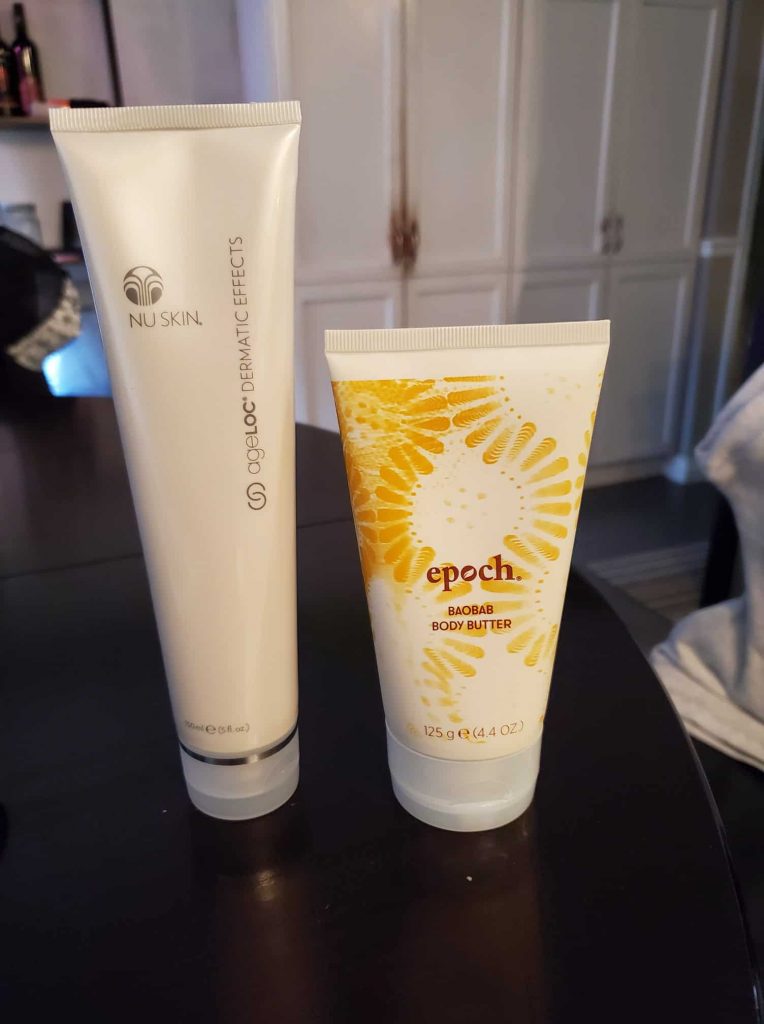 How do Nuskin dermatic effects work?
The ageLOC Dermatic Effects is a daily moisturizing lotion that smooths the appearance of the skin. This product is appreciated for its excellent qualities in revamping the skin's regeneration process by promoting cell turnover. This gives your skin a more natural, radiant, and younger-looking vibe. The formula also features a unique technology to diffuse light instantly to help skin look smoother and improve the appearance of the skin's surface.
What are the ingredients in Nuskin Hibiscus Firming Cream?
This cream's proprietary blend of skin-loving ingredients includes critical elements like ageLOC Blend, Hibiscus Abelmoschus Extract, Honey Extract, and Hyaluronic Acid. Each ingredient has a specific role, and they are all inclined toward making your beauty wishes come true. Apart from these elements, other potential ingredients help turn back the clock on your skin. They are Quinoa Seed Extract, rosa sinesis leaf extract, Algae Extract, Coconut Ether, Squalane, vitamin E, and aloe vera leaf juice.
Do hibiscus and honey help with cellulite?
The SKIN FIRMING SERUM FOR FACE & BODY has explicitly been handcrafted with many skin-loving ingredients that will beam down the ugly cellulite on your skin, leaving you with a clarifying complexion. It targets loose or sagging skin on the different parts of your body and possesses an anti-aging formula. This formula penetrates deep into your dermal layers to get rid of this bulging fat and helps in the overall firming and tightening of the skin without irritating your skin type.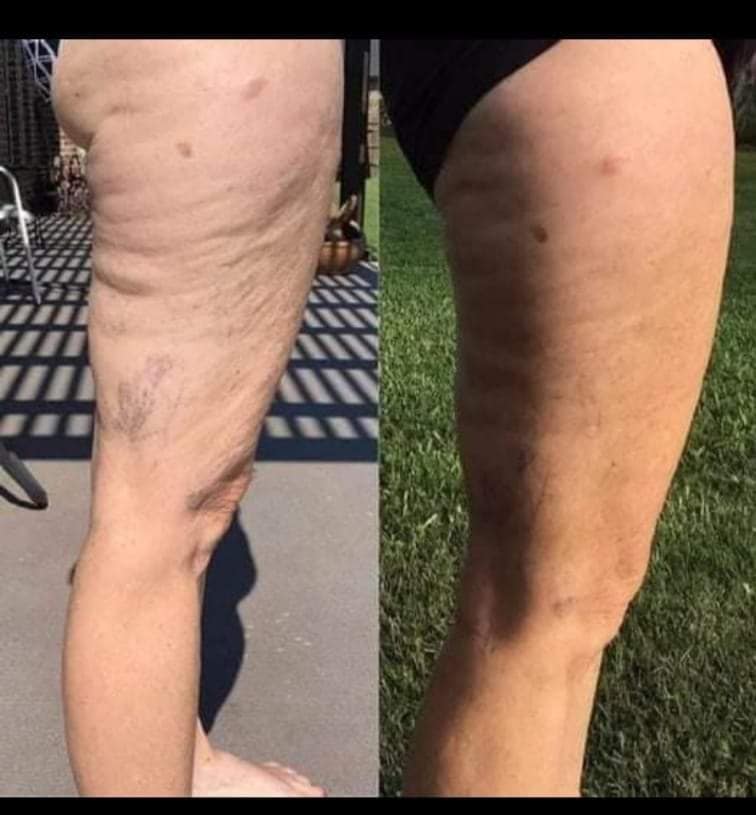 Where to buy nu skin cellulite cream?
You can purchase the nu skin cellulite cream from some places or retail sites like Amazon, eBay, and Etsy. You can also directly visit the brand's official website and order from there. This will give you more insight into the product and help solve any query.
Closure
When celebs drop their skincare routine on social media, the whole internet goes into a frenzy after learning about this discovery. And it is only a matter of time before the markets explode with sales! But, what works for them, might not work for you, which is why you need to do your homework yourself! Luckily, we are here to help you. Having cellulite all over your skin can be overwhelming, but your body does not live with it for the rest of the time!
So ladies, brace up because your lumpy skin will take a backseat! According to Nu Skin Firming Cream Reviews, the product has impacted most people, as most people we know have less elasticity and weak collagen in their skin, which adds more cellulite.
There were also reports pointing out the dissatisfaction of some users who weren't happy with the product has added fragrance. However, all the friendly gossip about it tells much about its efficacy. We are ready to bid goodbye to all our skin lumps. We hope you are too!
I'm Sarah Abraham, the founder and co-author of Blushastic.com and a professional makeup artist. Beauty is more than just skin deep, and that's why I'm passionate about sharing my knowledge and experience to help people feel confident and beautiful on the inside and out.
Whether it's skincare, haircare, or fashion, my goal is to empower women to feel their best. With my expertise in the beauty industry, I strive to provide practical advice and tips that are accessible to everyone, regardless of their skill level or budget.