Before the world of lash serums enters a frenzy, we first want to grab the best for ourselves. For all that matters, beauty lies in the eyes of the beholder, but can you still be called beautiful if your eyelashes are missing? While no one wants to be in this situation, many of us are affected by our day-to-day lives, where our skin constantly brushes up with environmental damage, pollution aggressors, makeup products, harmful cleansers, unhealthy diets, and whatnot.
You may not be able to remedy all, but you can use something on your lashes to wake them up from their dull self and back into full glam. Luckily both these brands have made their names in the sector, so the ultimate choice between Nourishlash VS Latisse lies upon you.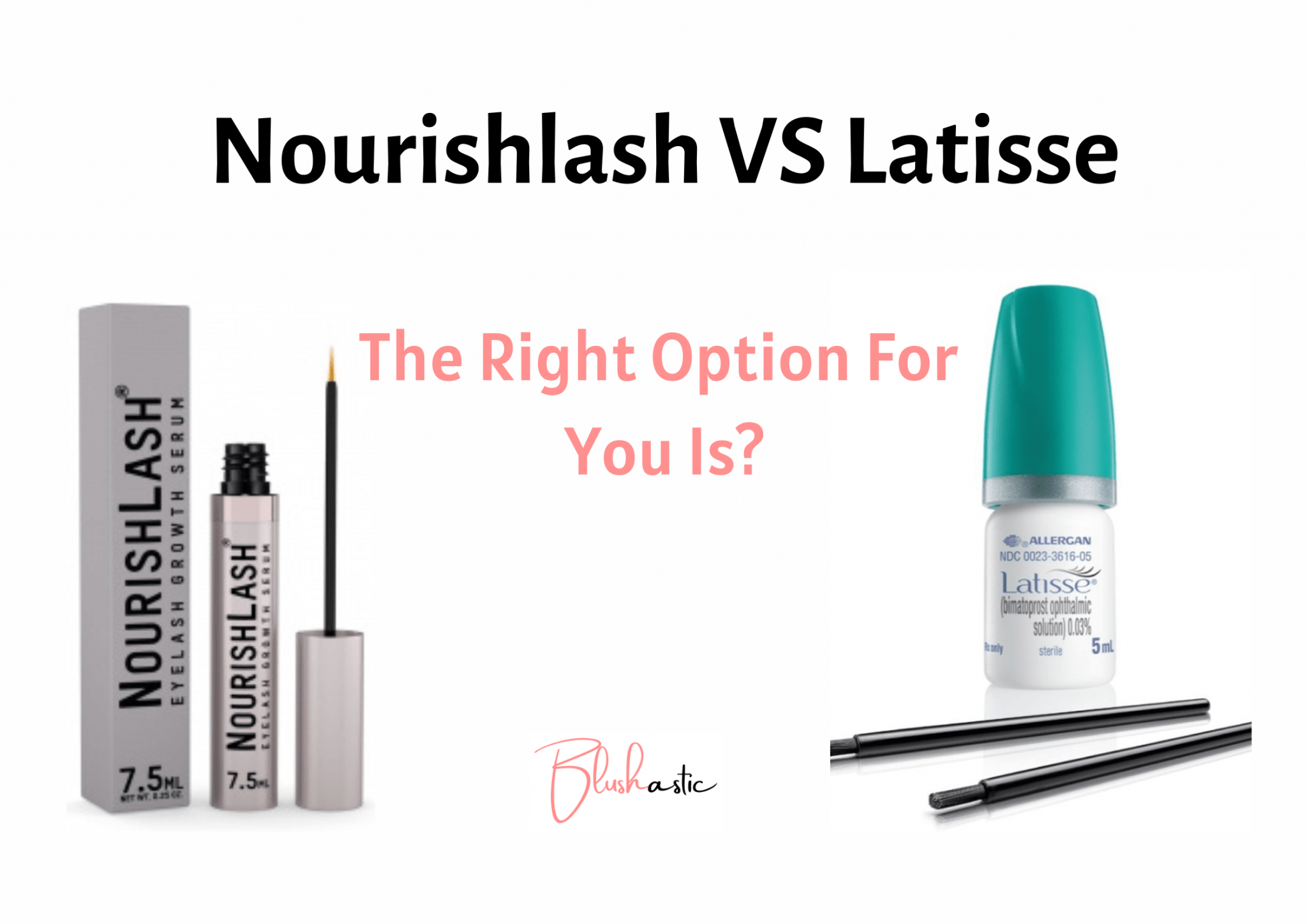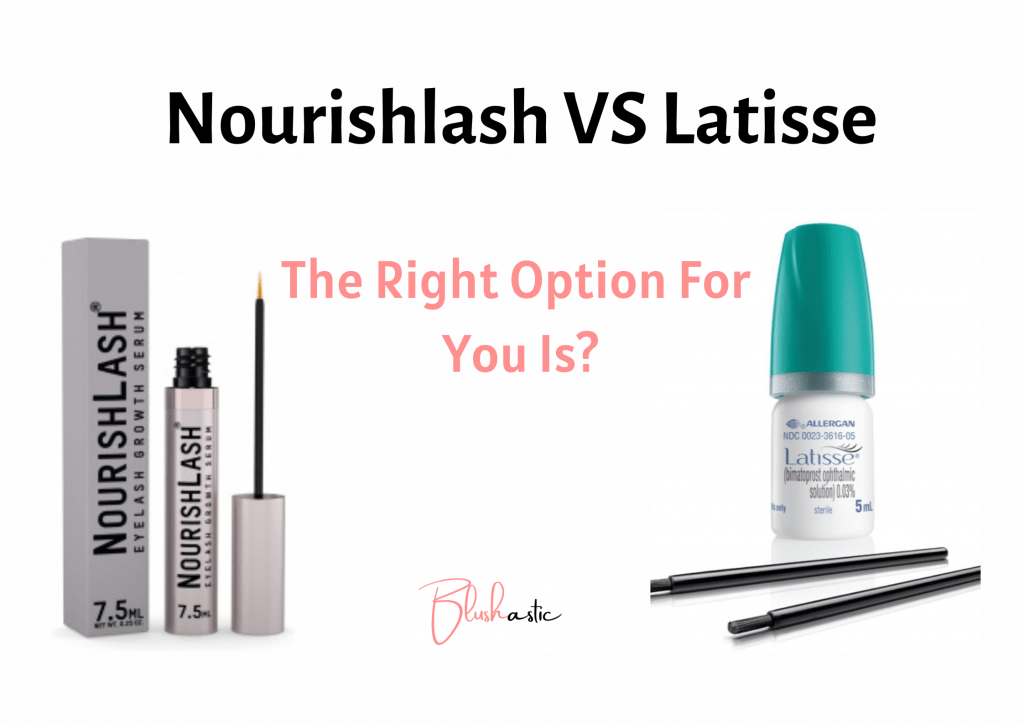 Swipes of mascara mat make you look hot for some time, but we can bet it is taxing your lashes, especially if you haven't fed them the proper nutrition for a while. What? Food for lashes? Well, it is what it is. And these two brands are formulated with specific ingredients that will fix the deficiencies and give you replenished eyelashes that shine bright like the twinkle of your eyes! So, which one do you think will win the bet? Let us delve deep and find the lash serum worthy of your eyes.
Nourishlash VS Latisse |
The Right Option For You Is?
Product Range
The vegan brand Nourishmax has a broader base than most people think so. Its approach to American plus Korean skincare offers users a plethora of essential formulas that focus on ensuring your skin wellness with its unique scientifically-proven ingredients. You get a Nourishlash-enhancing serum and a Nourishbrow-enhancing serum at your disposal.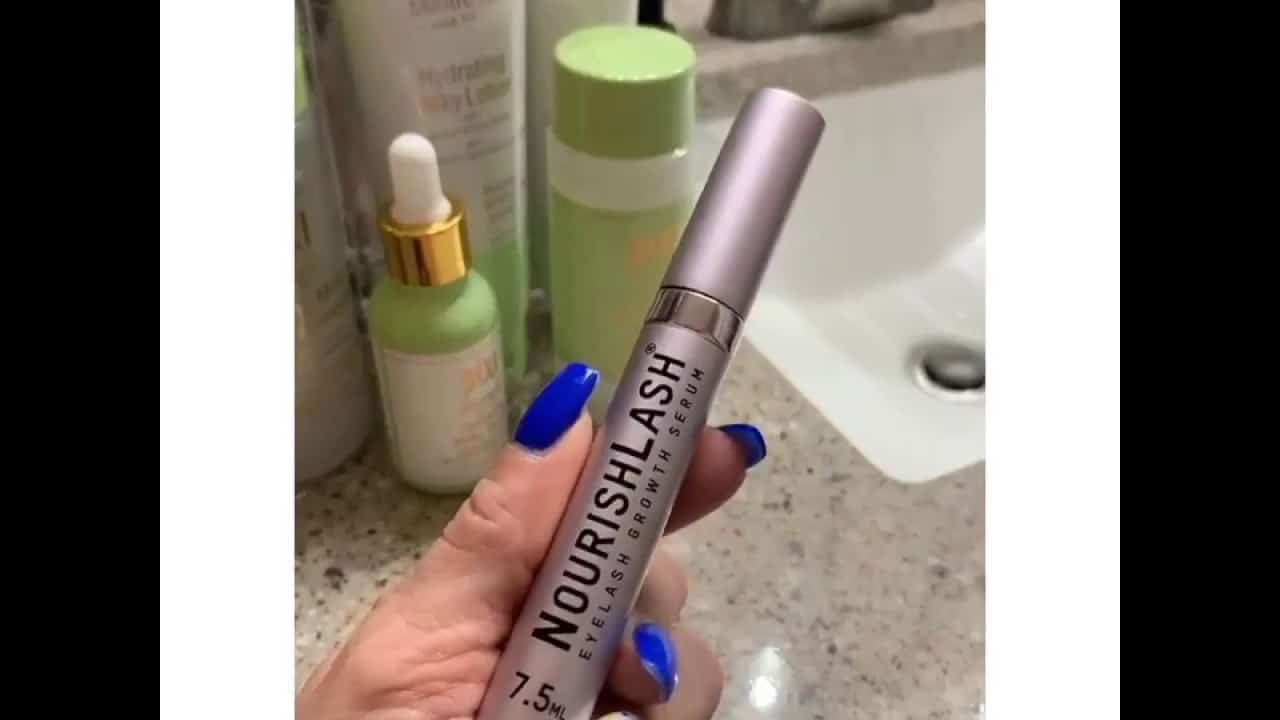 The brand also features NourishVita, which provides daily supplements your body requires to stay healthy. These are vitamin pills for your hair, lash, and brow. You also get to try gummies of different flavors like cherry, passion fruit, apple cider vinegar, elderberry, ashwagandha, and turmeric. Altogether, the brand offers cost-effective ways to amp up the beauty and health of your hair, nails, and skin.
If you thought Latisse served only as your lash destination, you are in for a surprise! Apart front eh brand's revolutionary formula of the most sought-after Bimataprost solution for amplifying your eyelashes, it also offers various cosmetic treatments.
These treatments meet beauty necessities like botox, gel fillers, and breast implants. If you focus on accentuating the look of different body parts like your brows and forehead, adding definition to your bosom area, this brand will do nicely. When we first see someone, our eyes first notice their physical features. So, Latisse will be an attractive option if you want to beautify yours.
Ingredients
Nourishlash has prepared its formula with the utmost care, considering every ingredient. It contains premium elements like rare grape stem cells, green tea, biotin, and powerful peptides. The primary job of these ingredients is to enhance the look of your thin and sparse lashes without introducing nasties like phthalates, parabens, prostaglandins, silicones, gluten, oil, or fragrances.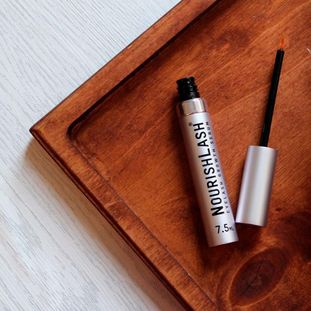 Everything in this composition has a natural origin and features nutrient-rich botanical stem cells, antioxidants, and a bioactive peptide complex. This help retrieve the lost health of your follicles and lash roots and infuse them with moisture, softness, and smoothness.
When it comes down to the concoction, Latisse is no shy baby itself. The formula of the lash intensifying serum is based upon ingredients that claim to deliver potent benefits suitable for encouraging lash growth. The key component is called bimatoprost, a type of prostaglandin analog that helps revive your lash structure. It remedies the weaker and thinner lashes, making them more substantial. Other star ingredients of the formula which make it potent include citric acid, benzalkonium chloride, and sodium chloride.
Sodium chloride cleans the eyelashes of dirt, dust, oil, and other impurities clogged on the lash hairs. This blockage often delays hair growth and causes the strands to fallout out. Benzalkonium chloride offers anti-microbial properties, and citric acid supplies moisture to the dehydrated strands.
Effectiveness & Results
The combat of Nourishlash VS Latisse is challenging, given that both brands are cult favorites, and most of the population depends upon both to fulfill their wishes. Nourishlash eyelash growth serum claims to give outstanding results with its bio-peptide complex. This formula works wonders and adds more definition to your lashes.
At the end of just two weeks, users can notice a considerable improvement in the thickness and length of their dull lashes. The brand promises all its clients to deliver them a better version of their natural lashes that are longer, stronger, and healthier. On top of that, it uses biotin to target your weaker and thinner lashes and help lower all their brittleness. The nourishing complex helps condition your lash roots, which prevents breakage, giving you fuller-looking lashes to flaunt.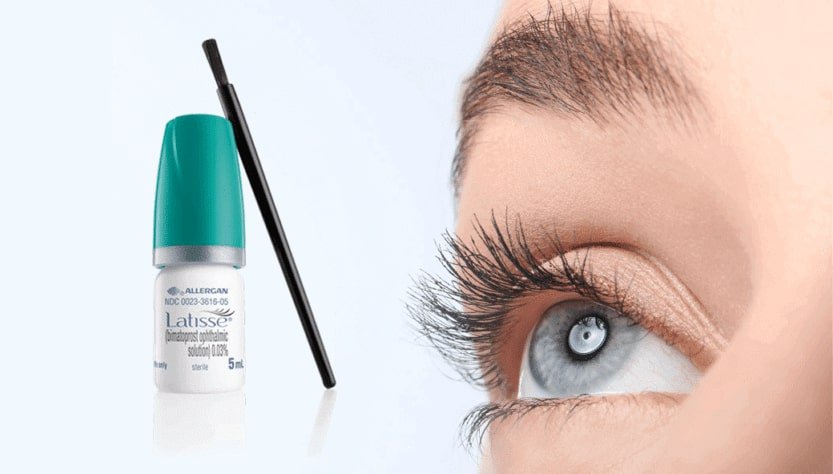 Many users claimed that their life changed for good after switching to the Latisse lash-enhancing serum. It will take around four to sixteen weeks, and you can see the serum is working hard to help you overcome your eyelash insecurities. All the clinical trials the brand performed prove that 25% of the users were satisfied by receiving longer and elongated lashes. The serum helped 106% of the users regain their lash density, while 18% were satisfied with the darker and fuller lashes they had achieved.
The high volume and pumped-up thickness are due to the lash-boosting ingredients present in the formula. The ophthalmic solution addresses different concerns like roughness and helps heal it. If healthy-looking lashes are your goal, this edit can be your thing.
Safety & Side Effects
The brand claims that when you use the serum appropriately,y, Nourishlash can be entirely safe for all skin types. According to the brand, no side effects have been reported for this product. This is because it contains some of the very powerhouse ingredients. However, users are advised to do a patch test before applying the formula.
However, in extreme sensitivity cases, users might experience minimal redness, dryness, itchy skin, or brown pigment in the eye's iris, which is permanent, from using lash growth serums. To avoid such allergic reactions and swelling, you should test it beforehand. After all, it is better to be safe than sorry. If the serum comes in contact with your eyes, immediately rinse it.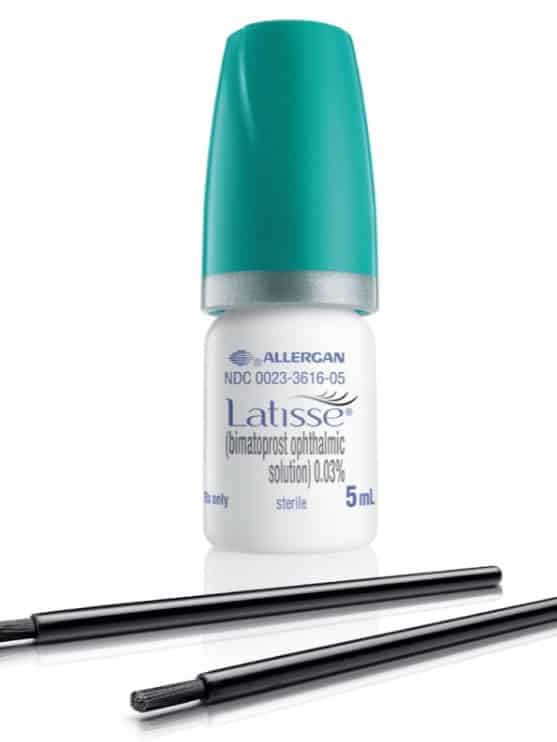 Latisse's clinical studies show that this ophthalmic solution can cause potential side effects like redness, itchy sensation, or minimal skin irritation. Despite being FDA-approved, this might be a red flag for users, especially those with sensitive skin. The formula features the presence of bimatoprost, which is primarily responsible for inducing hair growth but does not bring good things.
There have been many side effects, including darkening of the skin around the eyelids, which is temporary. Users can save themselves from this danger by discontinuing the serum, for their lashes will return to their original state. Reports have also said the serum causes permanent darkening of the iris, which cannot be reverted.
Convenience & Pricing Structure
The 7.5 ml metallic bottle of the Nourishlash serum is priced originally at **dollars and might even be available at **dollars easily. This is because the brand keeps offering good discounts that you will want for yourself. Using it twice a day will last sufficient for two to three months. This serum lasts about twelve weeks, much more than Latisse. What can be more enticing than paying less, getting more quantity in return, and the product lasting much longer than the other option?! So, in short, Nouishlash is good news from all sides.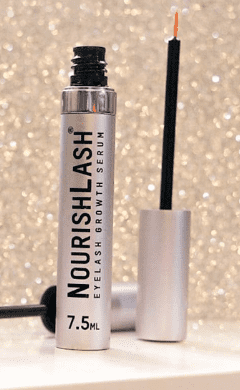 Money is a pretty important factor that decides or influences your buying behavior. When Latisse is concerned, visiting the dermatologist is a must if you want to get your hands on that sweet prescription! Yes, you will have to win a doctor's approval if you make your lashes pretty with the help of Latisse serum. The 5ml bottle of this serum is priced at around **dollars so that you can wave goodbye to your savings!
This dose will last four to eight months, after which you must renew your sock. During that period, you can apply the serum daily for sixteen weeks. However, that is not all. You will have to pay an extra fee to get an appointment with the doctor. The Latisse affair is undoubtedly pricier and does not cater to everyone's budget. So if you buy it, it will be a bad day for your wallet!
Evaluation of Pros and Cons
Nourishlash Pros
Features highest-quality natural ingredients

Conditions lashes from roots to tips

Transforms brittle lashes into smoother strands

Remedies thin, sparse and fragile lashes

It contains no nasties like phthalates, parabens, prostaglandins, silicones, gluten, oil, or fragrances.

Improves strength and flexibility of individual strands

It makes your eyelashes appear shiny and healthy

Defends hair loss in two specific ways

Offers intense hydration

Repairs lash damage and prevent fallout

Delivers thicker, and longer lashes in just 2 weeks

It does not have side effects or irritation

Fortifies lash follicles and nurtures them

Clinically tested, ophthalmologist & dermatologist reviewed.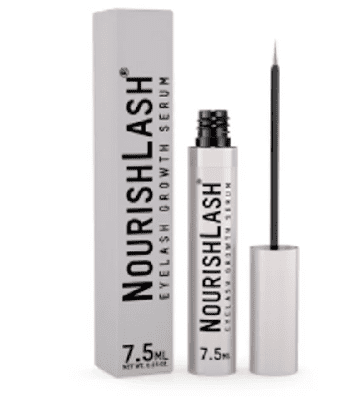 Cons
It may cause an increase in the brown pigmentation of the colored part of the eye that may be permanent.
Latisse Pros
The FDA approves it

It contains a key ingredient called Bimatoprost which is responsible for hair growth.

Gives noticeable improvements in just 4 weeks, which can continue developing up to 16 weeks

Encourages lash health

It makes lashes more extended and adds vibrancy to them

Undergone many successful clinical trials

It comes in sterile, and sanitized applicators

Enhances the growth cycle of lashes from the telogen phase to the anagen phase

Pumps up density, volume, and flexibility to your lashes

Fills up the sparse areas with new hair

Available in 3 different sizes for convenience

Users can apply this on their eyebrows too

Amplifies the beauty of your lash line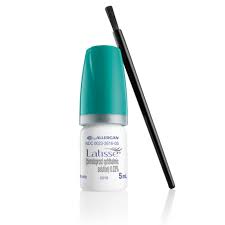 Cons
A doctor's prescription is needed to buy this

It has many side effects, like darkening of the eyelid, or iris, that might harm the eye.

Your lashes will go back to their original state when you stop using this
Customer Feedback | Nourishlash VS Latisse
Skincare is the new obsession, and there's no chance we are leaving your eyes out of it! Especially today, when there is a product to revive the beauty of every part of your body, you must realize what you have to do to get your hands on these edits. Luckily, we have two top-leading contenders in the lash industry, Nourishlash, and Latisse. We have heard all kinds of things regarding the two, but we believe in digging out only the authentic stuff. Reliable sources have described what they feel about these brands in their own words. Let us take a glance at them.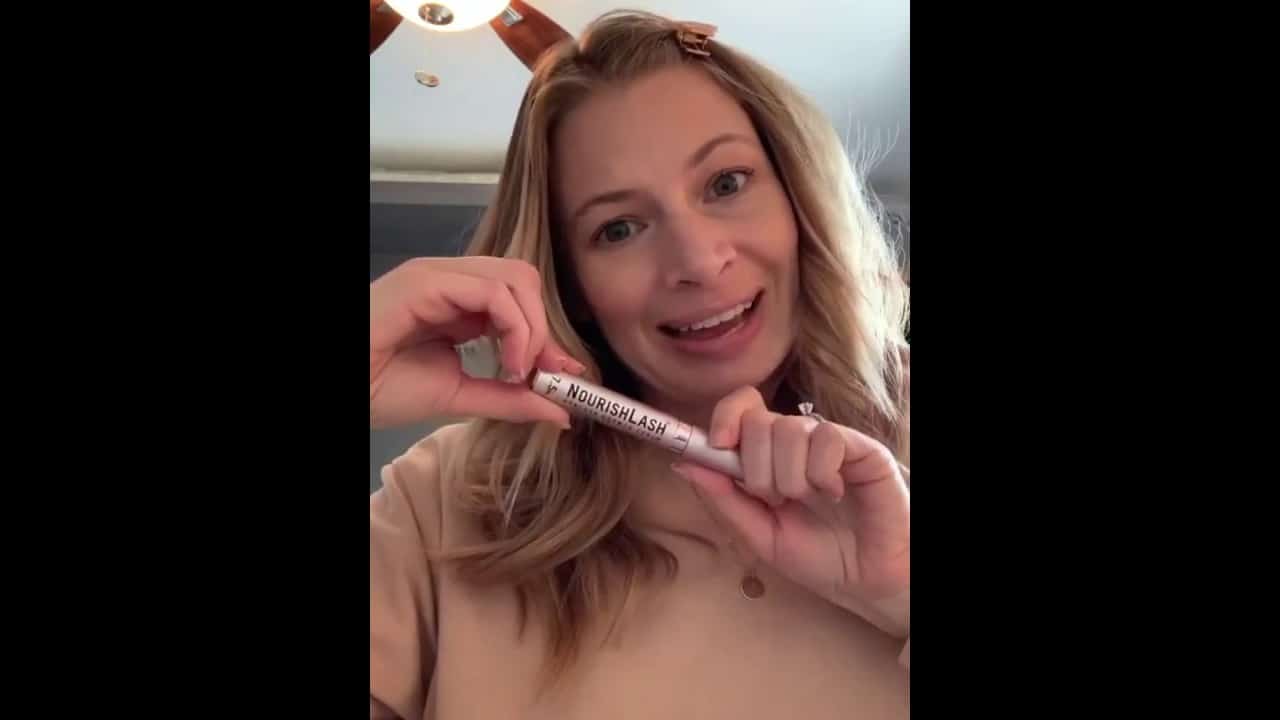 Riley commented on Nourishlash, "This is my number one lash serum for years for a reason. Whenever I apply it to my lashes, I feel like my dull and dehydrated lashes are getting all the nourishment they need. It has helped improve my lash health, making them more rejuvenated now. I used to suffer from a major issue of eyelash breakage. Thankfully, that has reduced significantly since I started using this serum. Rain, or shine, I will always choose this as my personal favorite."
Naomi S. said on Latisse, "Probably the best formula I have used on my lashes to date. It has made my lashes fluttery than earlier, and I can also see an improvement in my lash length."
Zoe pinned about Nourishlash, "I can never get tired of experimenting with new lash serums because I haven't been blessed nicely in that area. I recently bought this one to give it a shot. Surprisingly I have been using it for more than 5 weeks but still haven't gotten any results."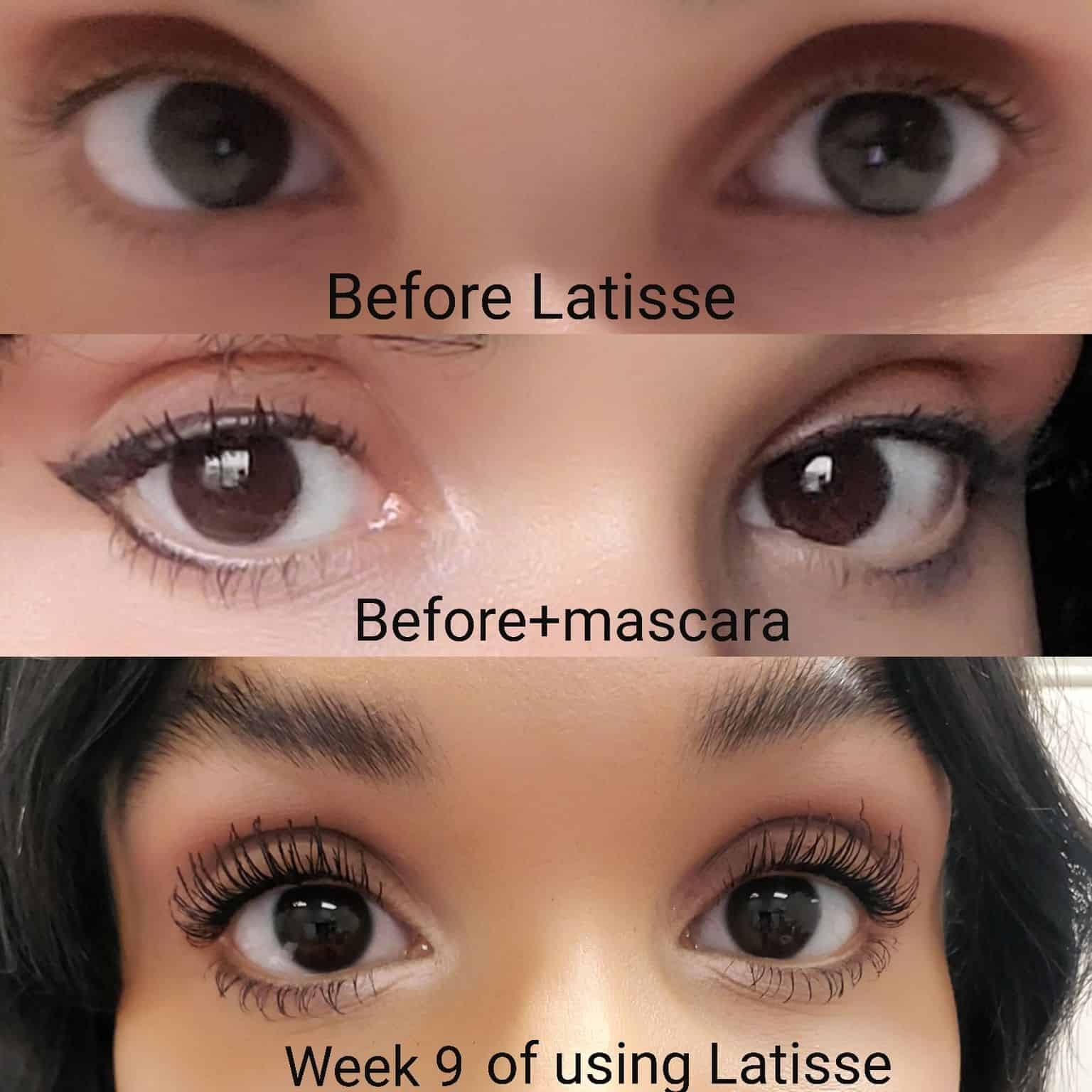 Cynthia pinned on Latisse, "Never believed that eyelash serums could actually change the appearance of someone's eyes, but now I do. This serum has helped amp up my lash density. But I have one complaint which has been bugging me for some time. I experience some itchiness and slight irritation when I apply it. But it goes away after some time. I guess it is good that I don't have sensitive skin or would not have recommended it."
FAQs | Nourishlash VS Latisse
Is there anything better than Latisse?
Latisse is considered to be the current best lash growth serum enhancer when it comes to the eyelash department. This is because it nurtures the presence of bimatoprost, a special ingredient that has been proven to amplify the health of your lashes. It does this in two easy steps. First, it makes the present lashes longer, thicker, and more robust, and then it fortifies the lash structure to promote the growth of new hair that was blocked earlier.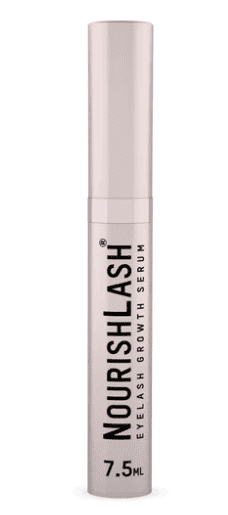 Is Nourishlash effective?
Many users who tried the product have expressed their contentment regarding the serum and the humble way it works. The product's efficacy was acknowledged when users reported that they got to see improvements from the consistent application in as less as 2 weeks.
What eyelash serum does Kardashians use?
The Kardashians point out Augustinus Bader's latest innovation, a 2-in-1 serum, as their one-stop destination for healthy and plumped-up lashes.
Closure
Skincare trends every day, so make one's choices. We have come across many projects that claim to revamp our appearance all our life, but we end up bookmarking only a few of them. This can only mean two things: you have an eye for only the best, or you are a miser! Just kidding, we are going to go with the former notion. This battle of Nourishlash VS Latisse is another example of a product rated as the best by users in the cosmetic industry. Both offer solutions to promote your eyelashes' health, but we believe only one can bring out the best parts in you.
If we look at it from a monetary point of view, Nourishlash makes the best case. It is cheaper than Latisse and by plenty of dollars, which you can spend on other essential things. On being asked about efficacy, Nourishmax surprises everyone with its multi-fold benefits, giving you everything you need in your lashes in just two weeks. Latisse does the same but takes around four to sixteen weeks to work its magic. If the paint is your strong suit, and you don't mind squandering money on luxuries, Latisse will be a suitable option.
Marilyn's deep interest in fashion, beauty, and lifestyle has led her to pursue a fulfilling career as a freelance writer and blogger. With her bachelor's degree in fashion design from the Fashion Institute of Technology, she has developed a keen eye for style and trends, making her well-equipped to offer valuable insights into the latest fashion and beauty trends.