Does your mascara not budge when you are trying to remove it? Have you been struggling to loosen mascara throughout your life? As much as waterproof mascara is a holy grail to amplify your beauty, there is a lot of ugly tugging, scratching, and pulling of the lashes involved, which might give you more wrinkles than your age deserves! Above that, splashing water repeatedly and squeezing out more and more formulas to remove that excess goop seems like a quest that will never stop.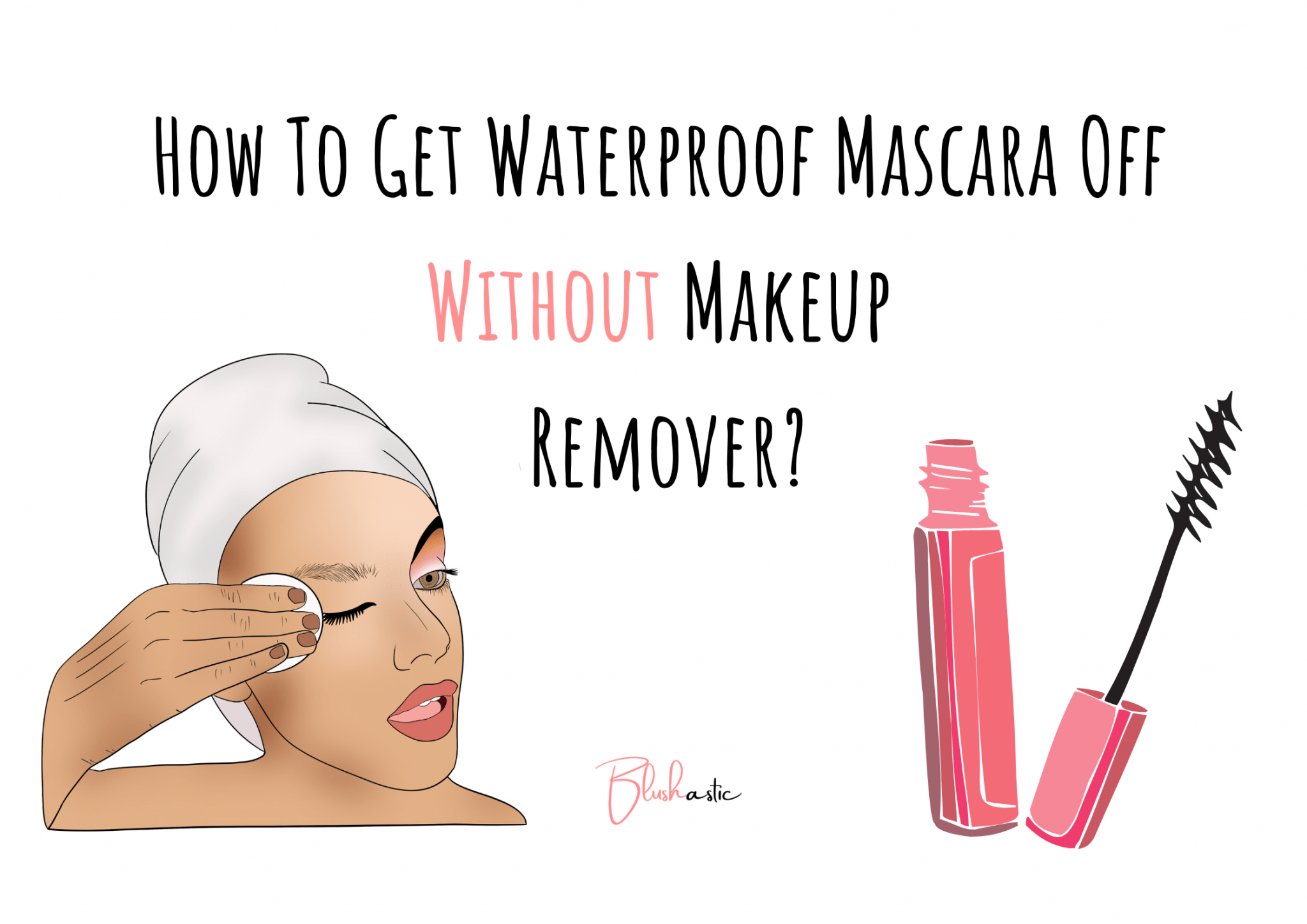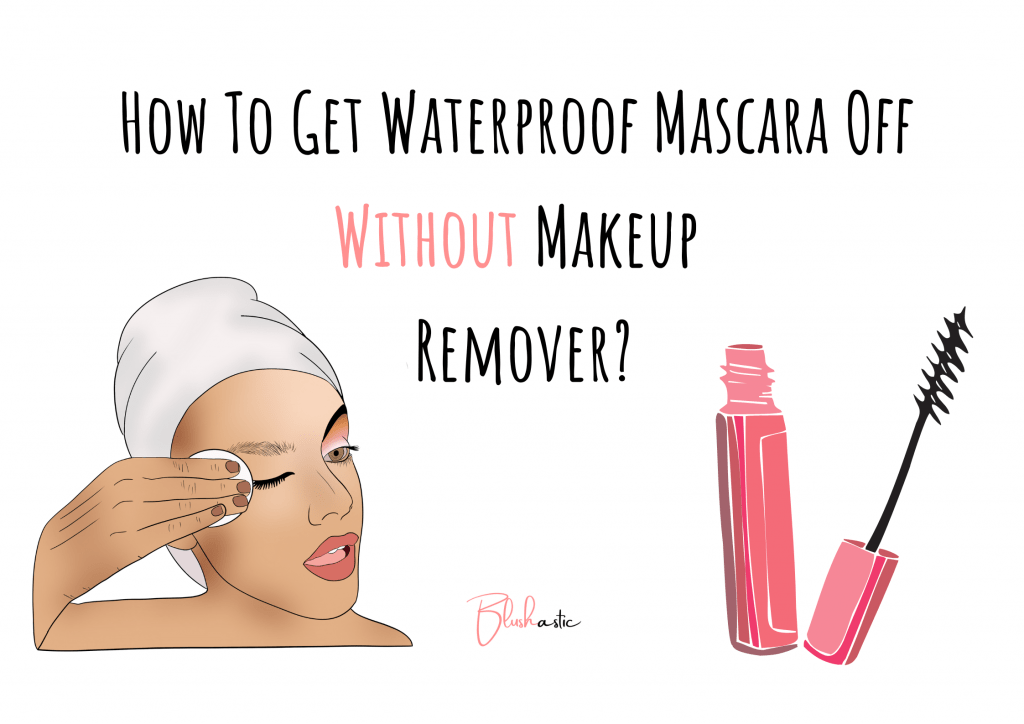 Makeup removers might look like your best friend at this moment, but they come laced with many harmful ingredients that tease the delicateness of your eyes. Prolonged usage of these so-called must-haves might cause bedtime worries for increased lash breakage, brittleness, and whatnot. So, how to get waterproof mascara off without makeup remover?
We asked experts to weigh their opinions, and here are some clean, effortless ways to keep your lovelies shining and healthy!
How To Get Waterproof Mascara Off Without Makeup Remover?
Just oil away!
At the end of the day, when it's time to take that makeup mask off, it's always better to have some natural alternatives that will leave your skin clean without giving rashes. And having a jar of oil in your pantry can provide you with many foolproof miracle benefits! This ingredient has been touted for its efficacy in giving your skin a good cleansing sesh, where your skin will thank you for that nourishment. This age-old remedy understands how precious your skin is and possesses antibacterial properties that seamlessly aid as a makeup remover.
When applied, it breaks down the makeup and melts them away for better removal than harsh chemicals. You can choose from various oils like coconut, olive, almond, or even baby oil; each is better. They all protect your lipid barriers, while the market makeup cleansers tend to steal your skin's suppleness away!
Steps
Dab some oil on a cotton pad
You can choose the oil according to your taste
Place the pad against your eyelid and keep it like that for a few seconds
Wipe the pad gently toward the tips as if removing the product.'
Do not use force or tug, as this could cause breakage
Repeat it until all product has come out of your lashes.
When you are done, you can use a clean wet wipe to wipe off any remaining residue at the tips.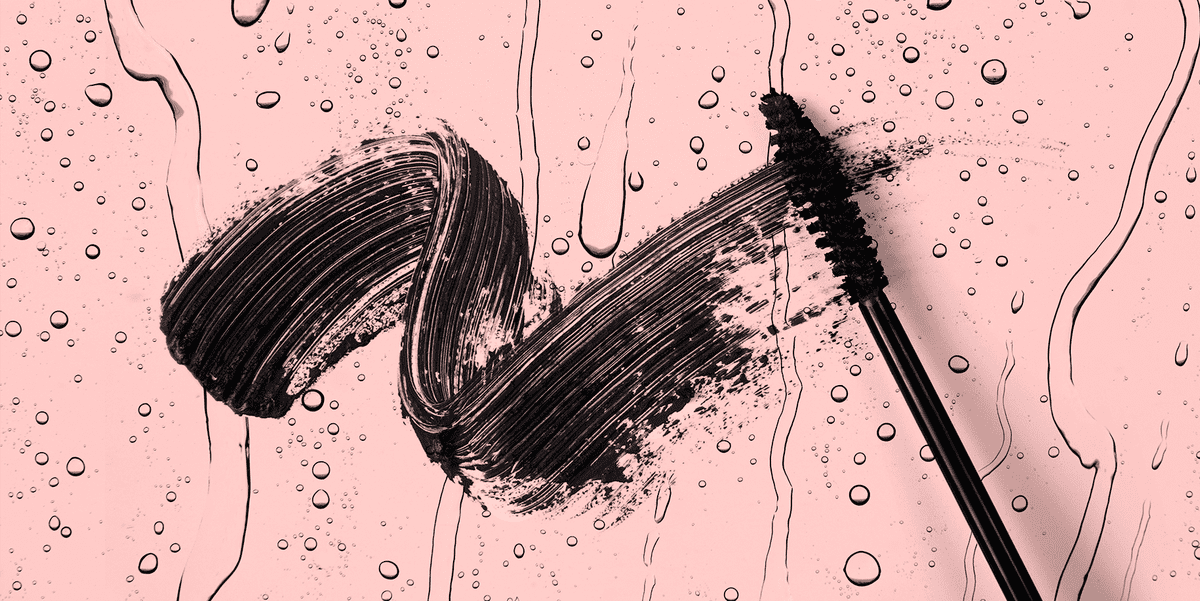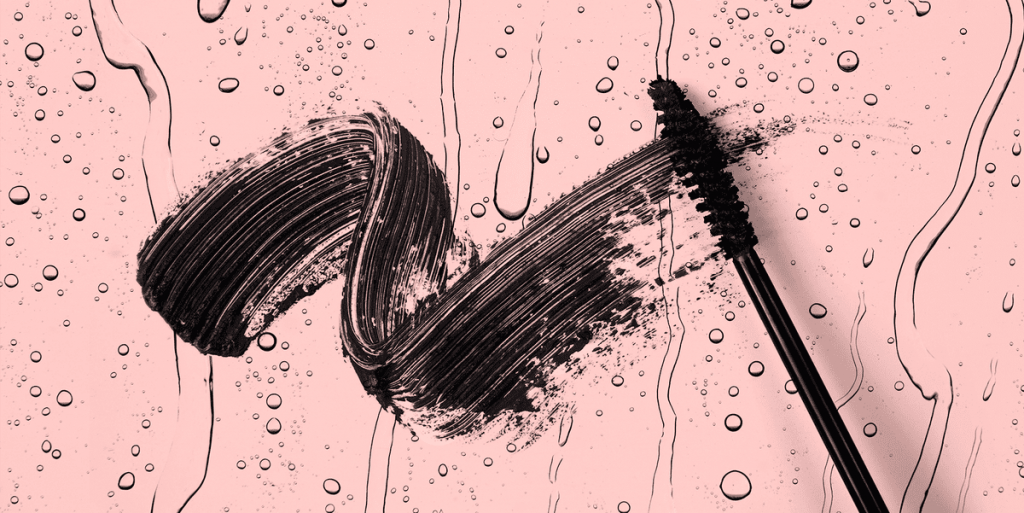 Ensure you use only a little amount of oil that is usually required, as more of it can make things messy or get into your eyes and cause irritation. Also, there have been some doubts regarding coconut oil and if it's non-comedogenic or not. So make sure you aren't allergic to the oils you use.
Pro Tip:- The science behind coconut oil showcases it as a great strengthening conditioner. So, after your makeup removal, when you are calling it a day, apply some coconut oil onto your lashes and keep them overnight. This might make your bushy eyelash dreams come true!
No-Tears, please
Just like babies are precious, their skin is even more of a treasure to nurture. So, the baby shampoos prepared have been specially designed with numbing chemicals. This tear-free formula makes the effect of surfactants present in usual shampoos and claims not to make you cry in the bathroom! These numbing chemicals effectively remove all the dust and grime stuck in the pores and outside it to give your eyes a good bath! If you are always on a budget hunt, baby shampoo is the cheapest friend out there if you want the answer to How to Remove Waterproof Mascara Fast.
Steps
Take a damp cotton ball or pad and slightly dip it in a small amount of baby shampoo.
Place it against a resting position on your lashes
After waiting a few seconds, gently drag down the pad and wipe off the formula toward the tips
Remember to use a wet wipe to remove the left-behind shampoo or mascara goop.
Pro Tip:- even if you do not have babies, it's okay to have some baby shampoo in stock! If you have run out of your inventory, feel free to use regular shampoo, as it contains many harmful ingredients that can damage your sensitive areas. This might also lead to irritation, stinging, or pain if it gets inside your eyes.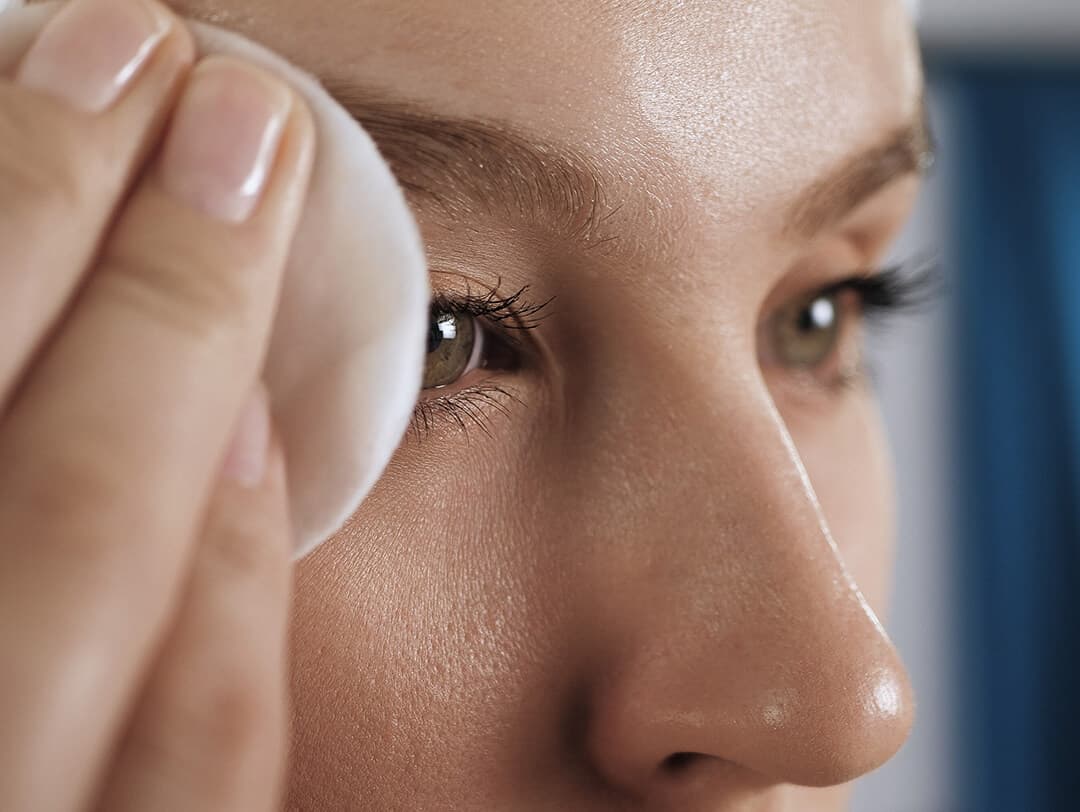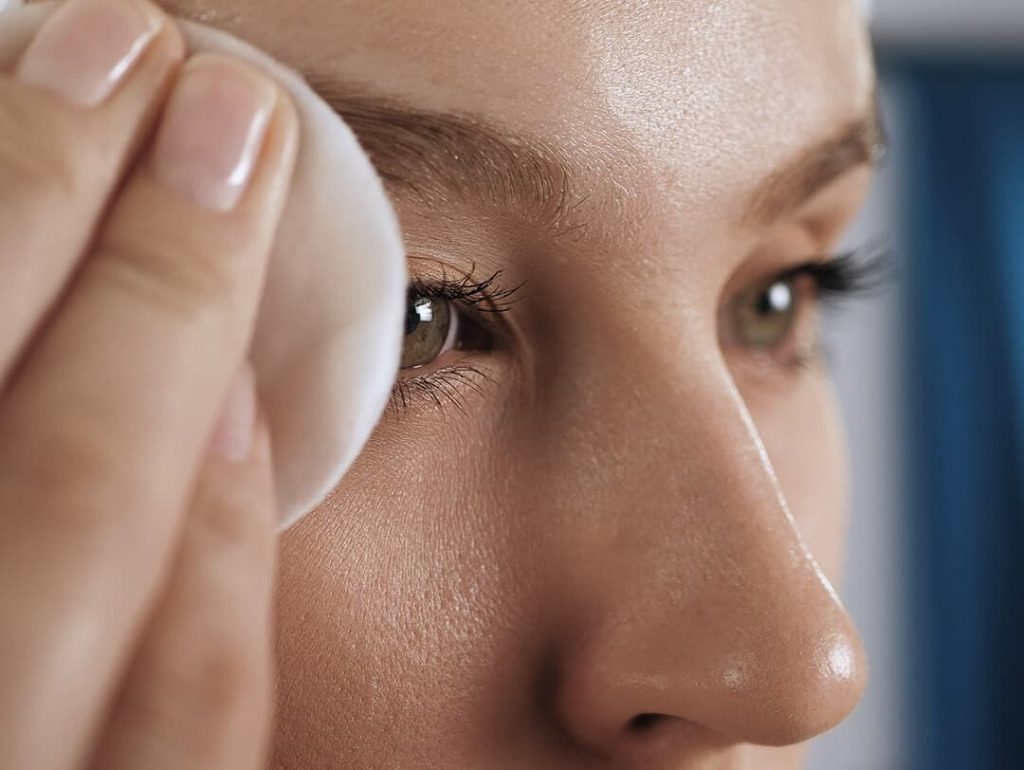 The Cold n Creamy way
Believe it or not, if you have run out of all other options to get off that stubborn mascara, then it's a sign that you must turn your attention to cold creams! Thats right! These creams emulsify oil and water and take extra effort to remove your eye makeup without tugging and pulling off lashes. The best part about having them in your makeup vanity is they restore your skin's lost hydration, allowing you to have skin that looks replenished in all ways!
Steps
Wash your face with a gentle, non-stripping cleanser
Pat dry with a clean towel
Apply some cold cream on your lashes
Gently massage them with your fingers. This will allow the mascara to melt and even come out.
Wipe it all off with a warm washcloth or cotton ball.
Pro Tip:- You can also use regular lotion instead of cold creams. However, ensure you do not opt for a powerful chemical-based formula near your eye area, as it can lead to infections.
Jello up it
No, we aren't thinking about the jelly you are thinking of rn! For 140 years, Petroleum jelly has been considered a wonder ingredient for its multifold benefits. If you thought that tiny tub of vaseline sitting on your beauty shelf was only meant to enliven life back into your lips, you are wrong, honey! This healing balm features a mixture of various mineral oils and waxes that lubricates your lashes smoothly, allowing all the formula to come off in seconds.
Although many professionals use vaseline petroleum jelly to remove waterproof mascara efficiently, others think it is not a good idea. It is because putting petrochemicals near or on your eye area can lead to unwanted situations like milia or zits. Most people do not know that vaseline and petroleum jelly are entirely different. The former is made of pure petroleum jelly and contains minerals and microcrystalline wax, which gives you a smoother base. Petroleum jelly, conversely, takes its roots from natural petroleum, which features a translucent, semisolid mix of hydrocarbons.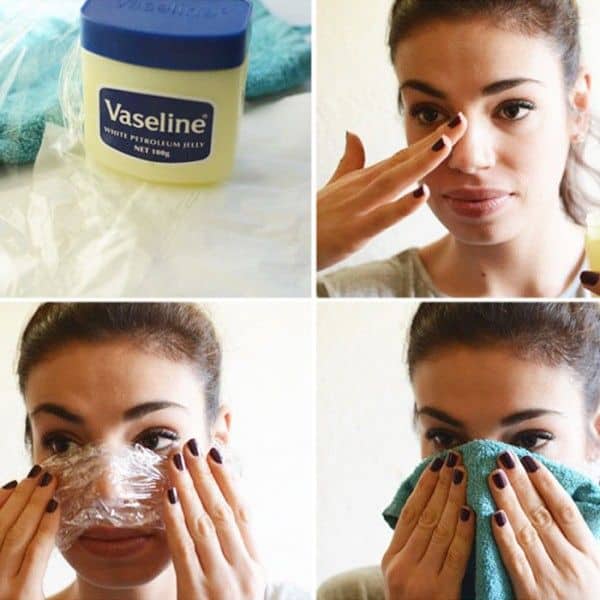 Steps
Take a pea-sized amount of petroleum jelly on your fingertips
Rub the jelly on your lashes gently
Use your thumb and forefinger to coat the jelly on the lashes for more precision.
Leave it undisturbed for 5 mins. This will give the jelly time to soak up the mascara.
Gently massage the eye area until the mascara comes off in your fingers.
Soak a makeup pad or cotton ball in lukewarm water, and wipe it all off.
Yogurt
If you do not want to blind yourself whenever you try to remove that mascara that won't leave your lashes, then some good old yogurt will help you! And by that, we dont mean for you to eat it! Yogurt has many essential nutrients for your skin, rich in lactic acid, fats, and protein that help eliminate all the unwanted dirt from your skin and moisturize it in a wholesome manner.
Steps
Wash your face gently.
Take a modest amount of yogurt in your hand, and apply it on your lashes.
With the help of a cotton pad, swipe it lightly through the length of the lashes.
Leave it undisturbed for some time, and wash your face later.
Milky Moooo
We are all worried about fragrances, harsh preservatives, parabens, or chemicals trapped in makeup removers that cause the breakdown of our skin's natural protective barrier. This leaves them prey to irritation, allergies, and whatnot! If you have dehydrated skin, cleansing milk is just what your skin needs! This helps remove all the sticky mascara and its remaining bits, which get deposited at the base of lash tips. This enables you to prevent clogging your pores or breakouts.
Steps
Take some cotton ball
Dip it in a bowl of whole milk
Dab the ball on and against your lashes softly
Wait for some time till the milk conditions the formula
Wipe the mascara out as the milk has softened it up.
Wash your face later.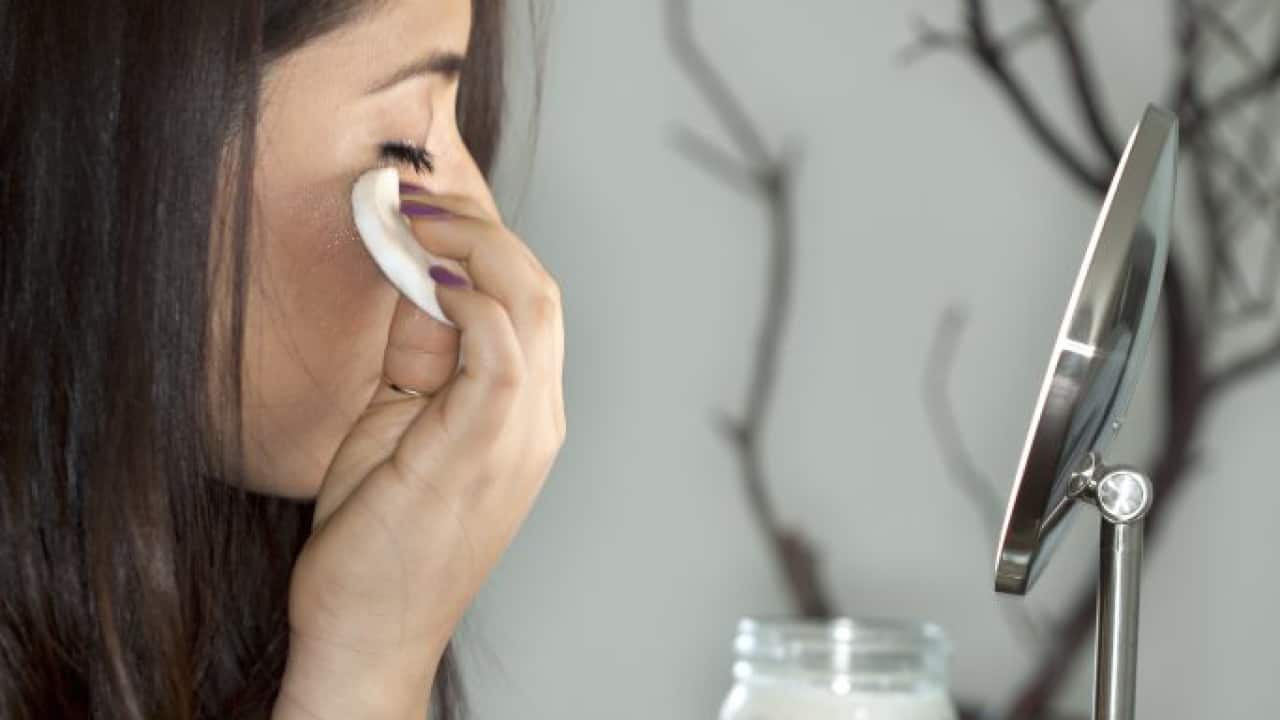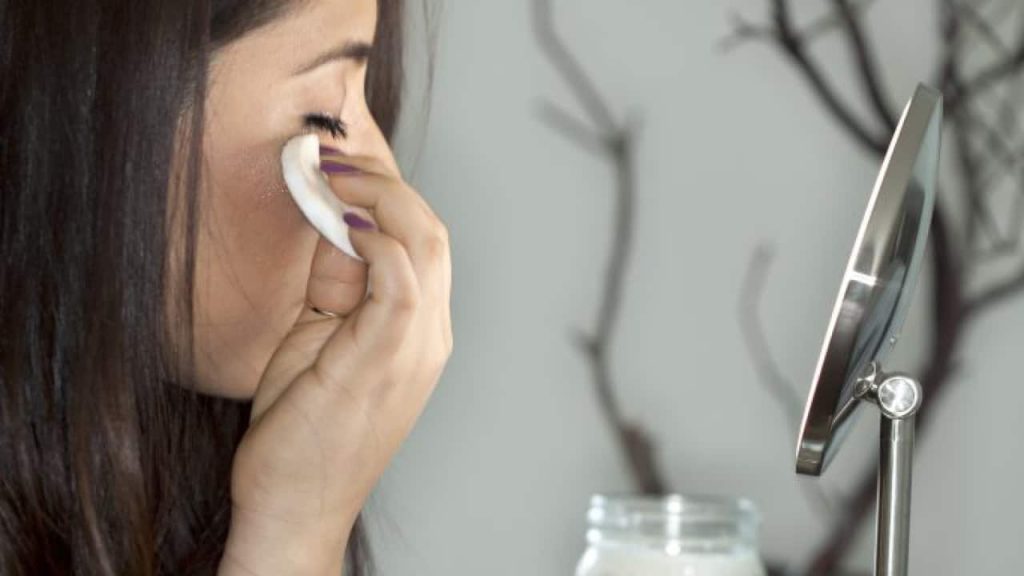 Baby wipes
If you want to bid goodbye to all the traces of mascara without pulling your lashes off or damaging your health, baby wipes are an extremely convenient way for you to do so! Especially when you have had a long and tiring day outside and feel lazy to sit in front of the mirror to start the never-ending war by removing that waterproof mascara, baby wipes will make your makeup removal routine happy. Make sure you switch the wipes if they are too dirty or already soaked up with a lot of makeup, as using the same cloth on your eyes can lead to infections.
Steps
Hold the wipes and place them as if you are sandwiching your lashes between them.
With light hands, pull out the formula from your lashes
Be patient and repeat this formula until you get all the mascara off.
Wash your face after you have finished.
Witch Hazel Wonder
Some homemade recipes for removing waterproof mascara are hard to resist, and witch hazel sums it up! Enriched with anti-inflammatory and antioxidant properties, witch hazel is unsurprisingly a winder ingredient to remove makeup for all kinds of skin, including acne-prone. People with oily skin will also benefit greatly, as it helps drain the excess or unwanted oil, leaving behind soothed and nourished skin.
Steps
Take a bottle.
Mix two tablespoons of witch hazel, two tablespoons of almond oil, and two tablespoons of water.
Make sure the water you take is filtered and free of germs.
Shake the mixture well till everything blends nicely.
Take a cotton pad and dip it in this mixture.
Gently rub the formula onto your lashes and wait for some time
Take a clean cloth and dip it in lukewarm water. Use the cloth to wipe off any left residue you can't get out with the cotton ball.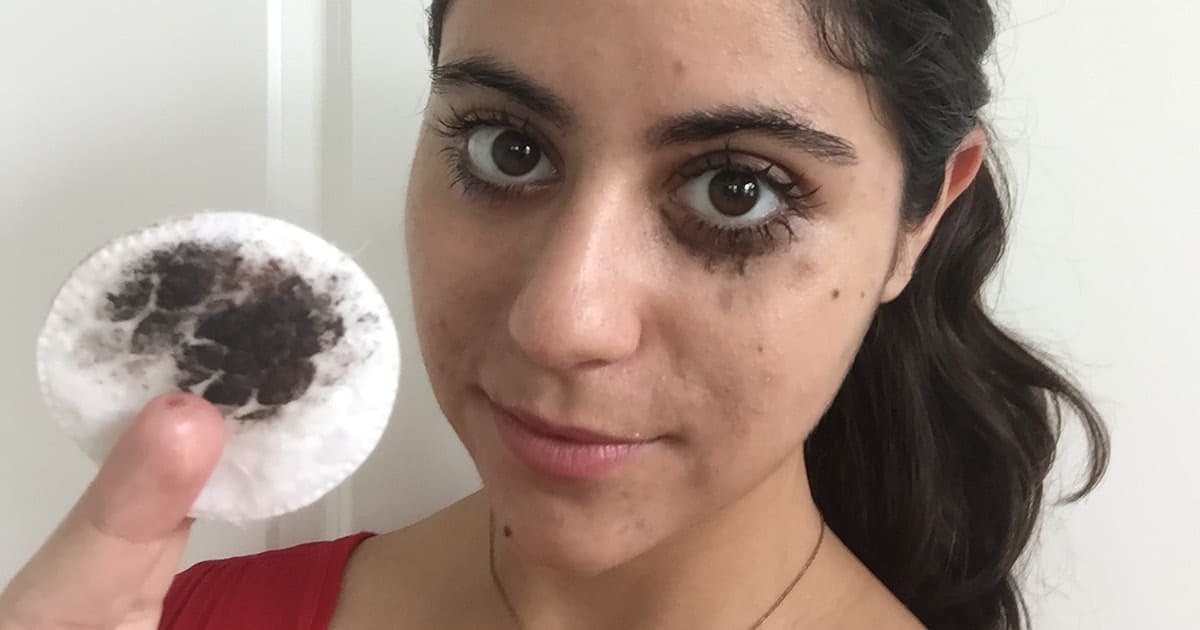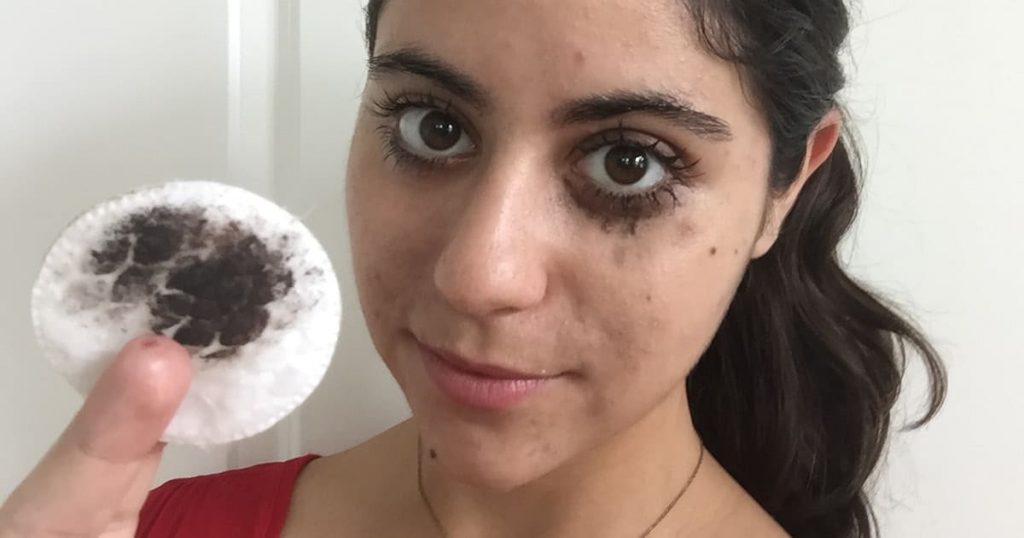 Takeaway
No matter how hard it becomes to remove the waterproof mascara, we still opt for that. But we're not leaving you with raccoon eyes. Thus, you can always choose the step that works best for you.
Marilyn's deep interest in fashion, beauty, and lifestyle has led her to pursue a fulfilling career as a freelance writer and blogger. With her bachelor's degree in fashion design from the Fashion Institute of Technology, she has developed a keen eye for style and trends, making her well-equipped to offer valuable insights into the latest fashion and beauty trends.