We can't emphasize enough the importance of eyeshadows. Be it a pop of color or a neutral tint that matches our demeanor for any occasion. In such a case, even a tiny detail, like using an eyeshadow primer before coloring our eyes, makes a big difference. But branded eyeshadow primers are expensive, and some lesser-known brands have ingredients that don't suit sensitive skin. We don't want you to leave out on any perks. And so we present to you the best eyeshadow primer alternatives.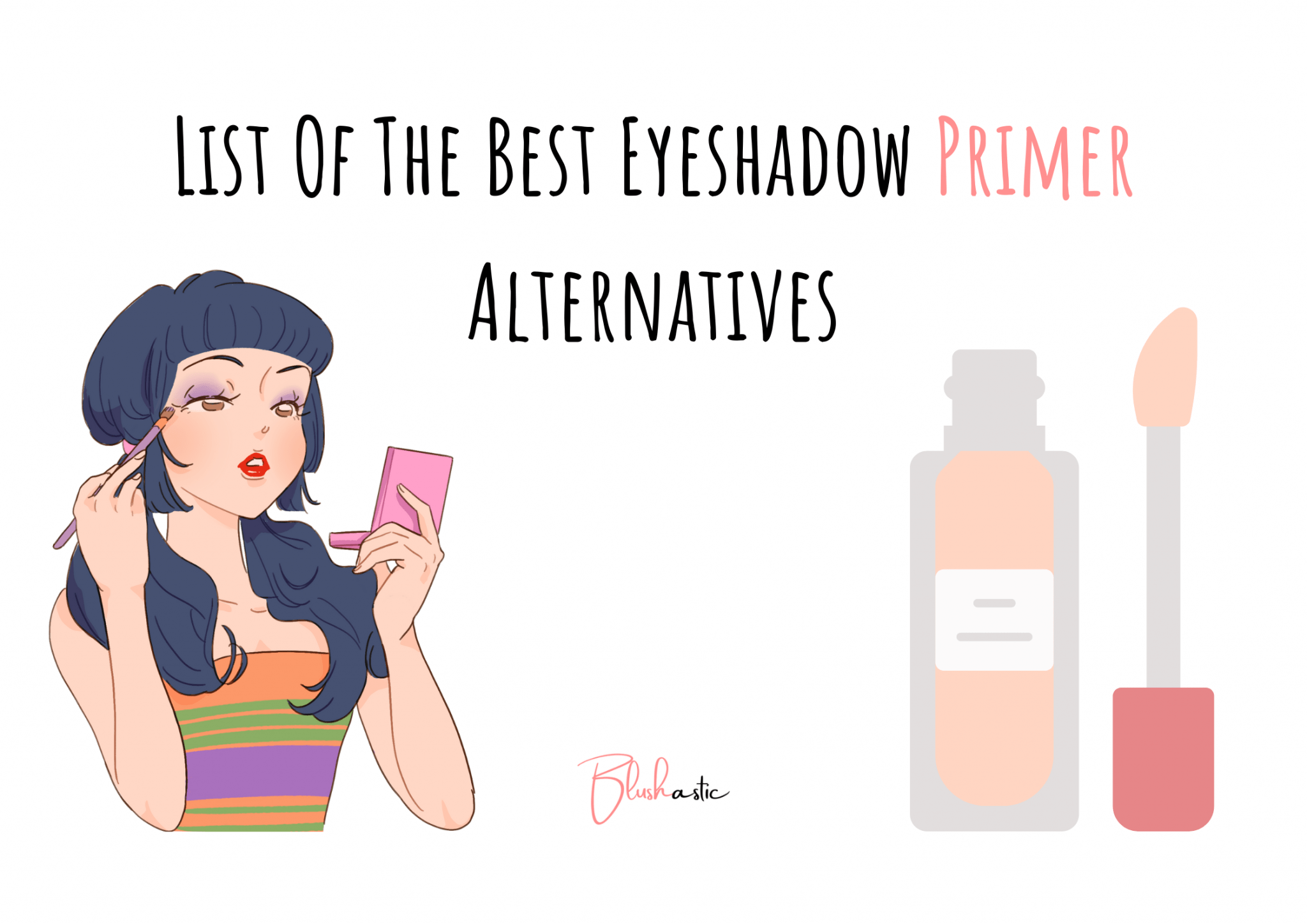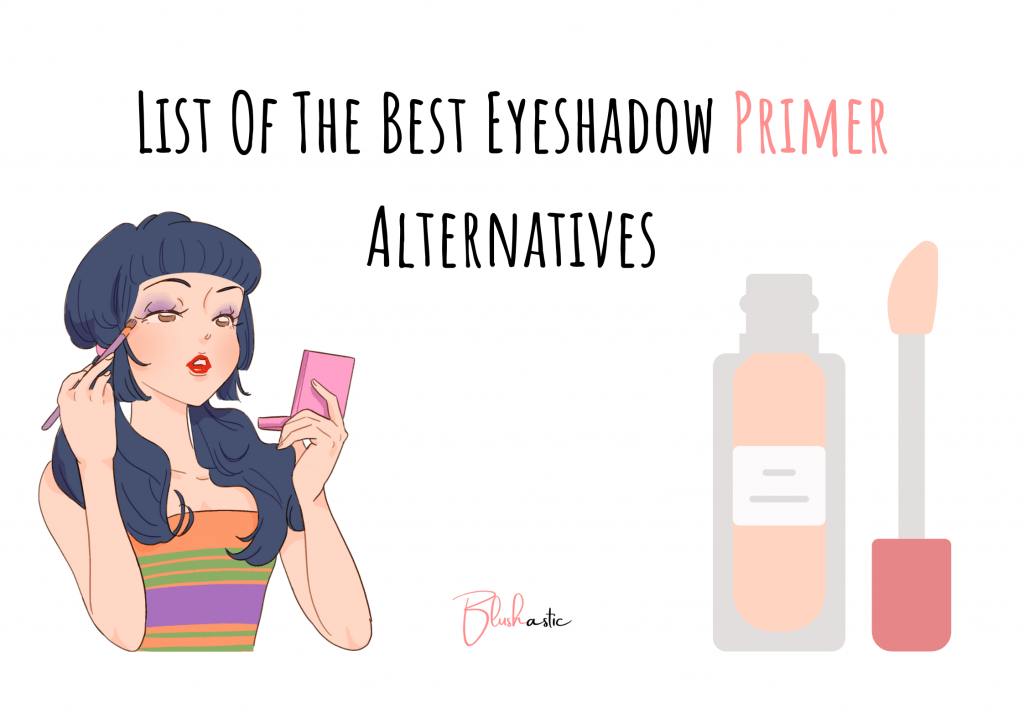 An eye primer efficiently keeps the eyeshadow in place and gives it a smooth definition. Are the eye primer alternatives as efficient? Do they have any side effects? Let's keep our fingers crossed.
Eyeshadow Primer Alternatives | Are They Any Good?
The eyeshadow primer alternatives have bagged a lot of attention recently. Folks are gaga over alternative products due to their effortless usability and actual results. A few of the products may not have made it to the closet, but a few have made it to the hearts. It is a no-brainer now to guess that these alternatives lie among our makeup products.
Some may think using an eyeshadow primer may be an utterly avoidable process. So, before moving on to the products, let us quickly see how far it is possible to do eye makeup without an eyeshadow primer.
Can You Do Without An Eyeshadow Primer?
Technically, you can go without an eyeshadow primer. But you may not want to. The eyeshadow may shift off its place in case you have oily skin, or your environment is humid. An eyeshadow primer helps you by giving a good base that holds up your eyeshadow for a long time. Concealing the uneven tone, it adds vibrancy and color to your eyeshadow.
Given its versatility, it goes well with all skin types. You may even use it alone without an eyeshadow if you prefer to leave a simple, natural matte cast on the eyelids. You may only skip it when you are running short of time. Otherwise, you should go for it to take advantage of that high-definition look.
The eyeshadow primer alternatives provide a great deal, so you won't have to give unnecessary hefty pay. Without waiting any further, let's now glance at the products.
Concealers are a great option when it comes to replacing eyeshadow primers. And what better brand than Maybelline? This product gives a cheap and efficient alternative to the eye primer.
This liquid stick is easy to use and comes in several shades. You can select yours. If you want to see how to choose the right concealer for your complexion, then check here. Concealer will help you in smoothing the blemishes and fine lines.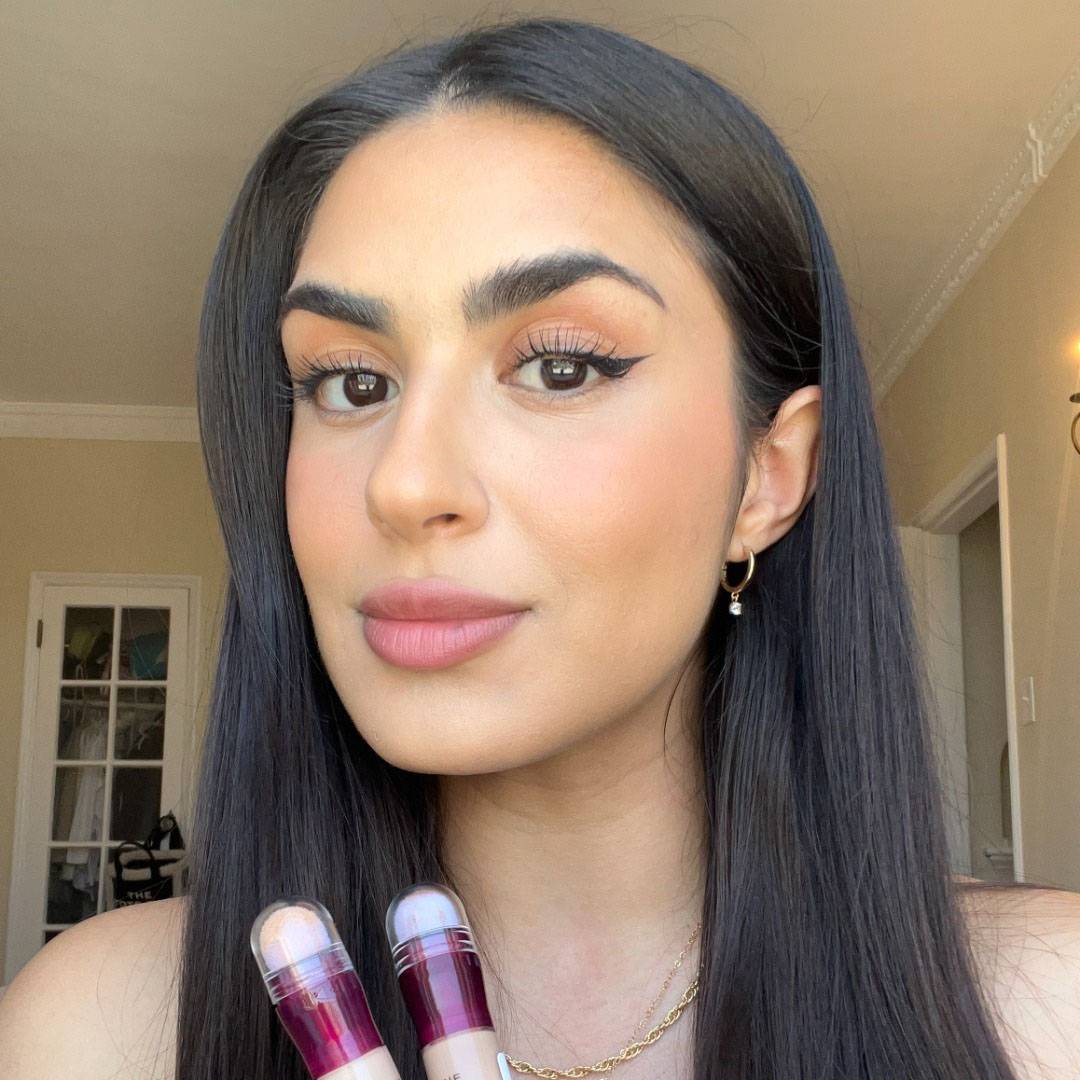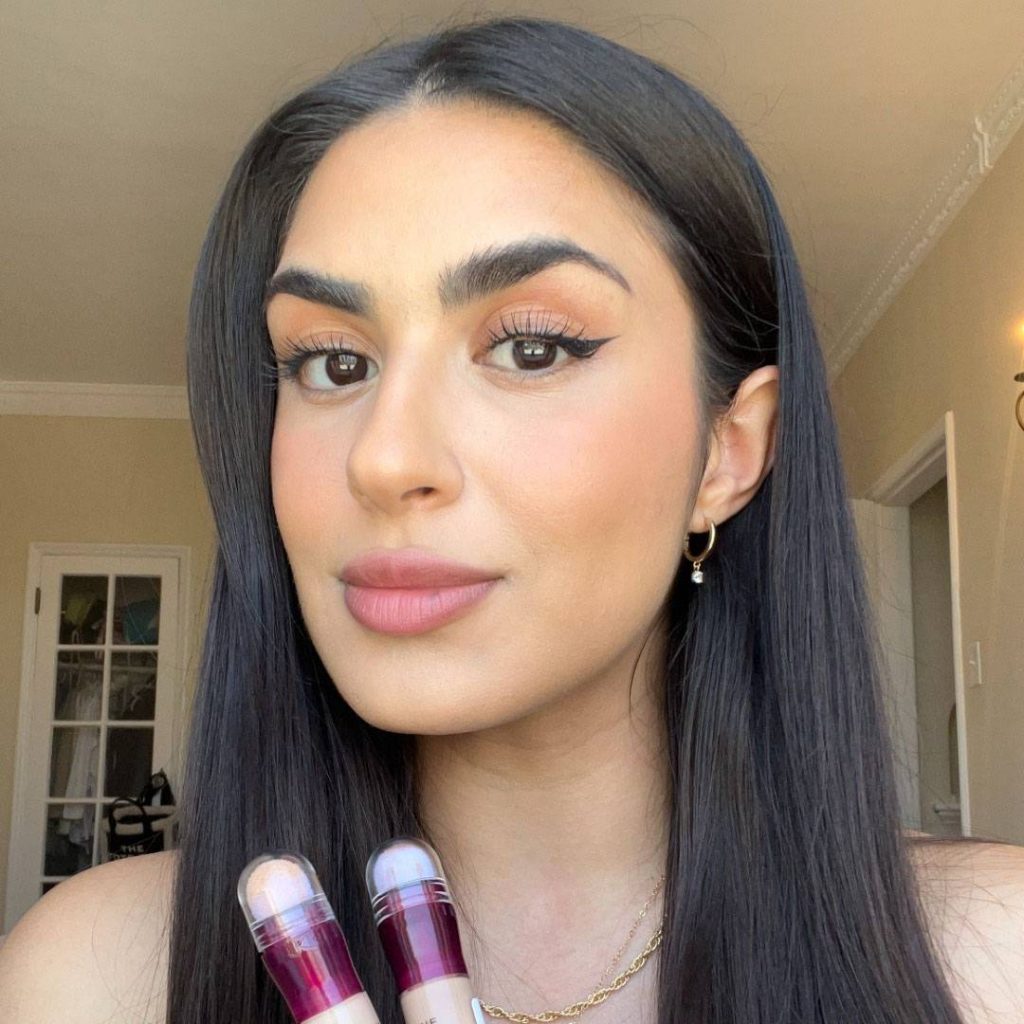 How To Use?
After cleaning your eyes with micellar water, you may moisturize your eyelids with an eye cream. Then, dab the stick gently over the eyelids. You may blend it with your hands or a brush through the crease line. Extend it towards the brow for a natural and seamless finish. Pat on the missed areas to even tone your eyelids. Your eyeshadow primer is now all set! You may head on to your eyeshadow which will last long.
Cream eyeshadows provide a hydrating alternative to the eyeshadow primer. The creamy and rich texture easily blends the makeup and keeps it long-lasting. It is a perfect match for dry skin.
This product from e.l.f. can quickly build up to make a suitable base for your eyeshadow to land. Coming in multiple shades leaves enough room for you to select yours. It comes as cheap but credible. Also, it fulfills the two-in-one purpose of eyeshadow and eye primer.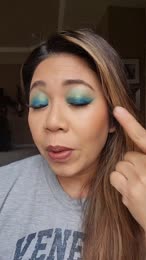 How To Use?
Sweep it onto your eyelids using a finger or a brush. Extend it up to the arch of your eyebrow if you plan to cover the entire eyelid. If you wish to keep the cream eyeshadow as is and don't want to add any other color, layer it with a loose powder to set it. And then, you are good to go!
Eye pencils make for a good eye primer alternative. They can act as both eyeshadow and eye primers. NYX Professional Makeup Jumbo Eye Pencil is a multi-tasker. It smoothes your crease lines and blurs the blemishes. The color payoff can be brighter. It is likely to appear more pigmented and vibrant. You may try other shades as well, depending on your makeup.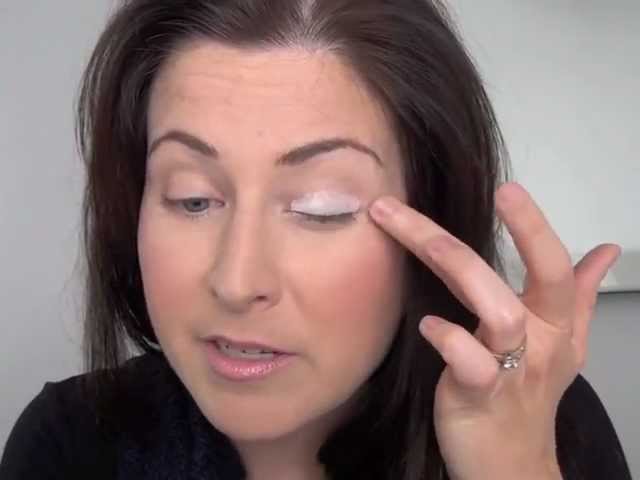 How To Use?
Lightly fill in your lids with the eye pencil. Gently smoothen it all across with the help of a brush. Finish it off with light pats to even tone it. And your white canvas is ready! Apply your eyeshadow over it, and now it won't crease.
Foundations work similarly to concealers in setting up the base for eyeshadow. It mixes with your skin tone and mattifies it. L'Oreal True Match foundation is suitable because of the brand's credibility and affordable price. The result is similar to any other foundation used as an eye primer. It will hold the shadow in place and make it look more colorful.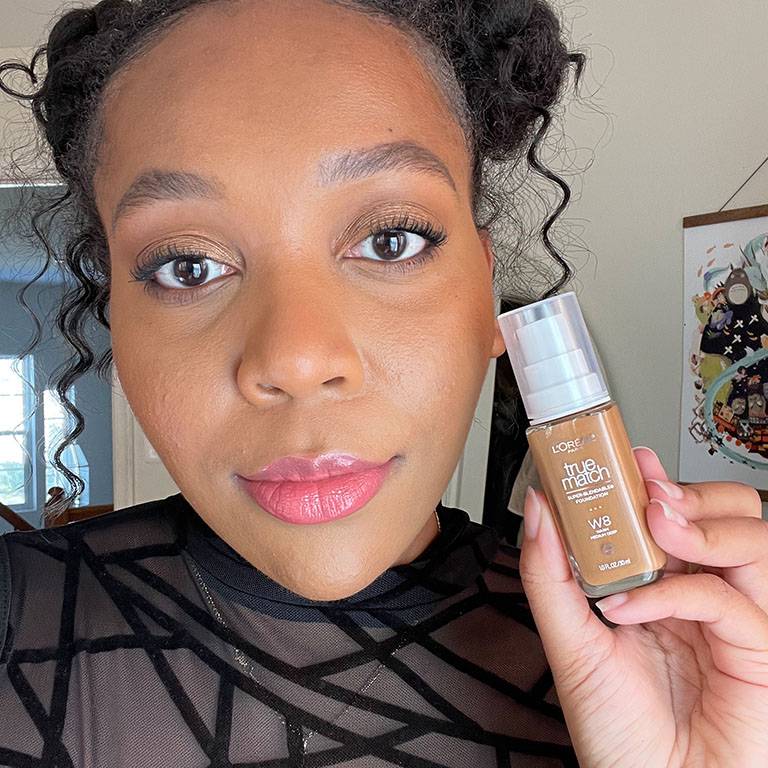 How To Use?
Take some foundation on a fingertip and dab it over the eyelids. Make a smooth base and clear the harsh lines. Fill in the empty spaces. Don't rub or massage the foundation. Dab it till it makes the right bottom. It will come off as a smooth finish.
The lip gloss is known for its utility in holding the eyeshadow. It lays a convenient hand when you are running short on time. The wet, glossy eye makeup look becomes easily achievable with lip gloss. Rimmel's Stay Glossy Lipgloss is long-lasting and adds a solid base to your eyelids. The stickiness in this lip gloss will keep your shadows in place. It may even add a soft sheen to your eyelids.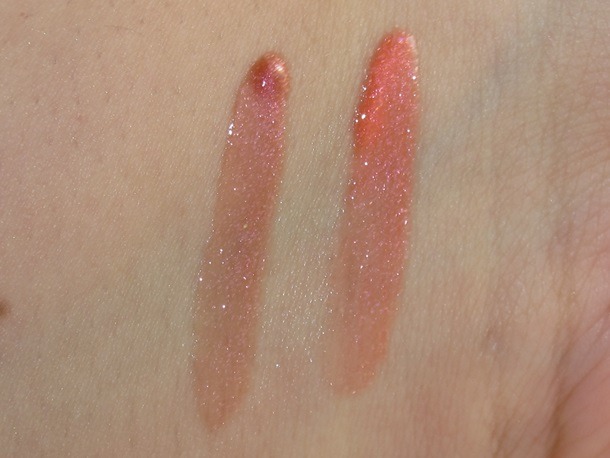 How To Use?
Dab gently over your eyelids and pat it till it evens out. Use a cotton swab to remove any excess of it. And this is it! Apply eyeshadow and flaunt your eyes.
Many people have attested to Aloe Vera gel as a fantastic alternative to eyeshadow primer. With its soothing nature, aloe doesn't clog pores and gives an excellent finish. Fruit of the Earth Aloe Vera Gel comes under a good, economical brand. With eminent color payoff, it stands second to any branded eyeshadow primer. It has no fragrance or color and comes with its moisturizing ability.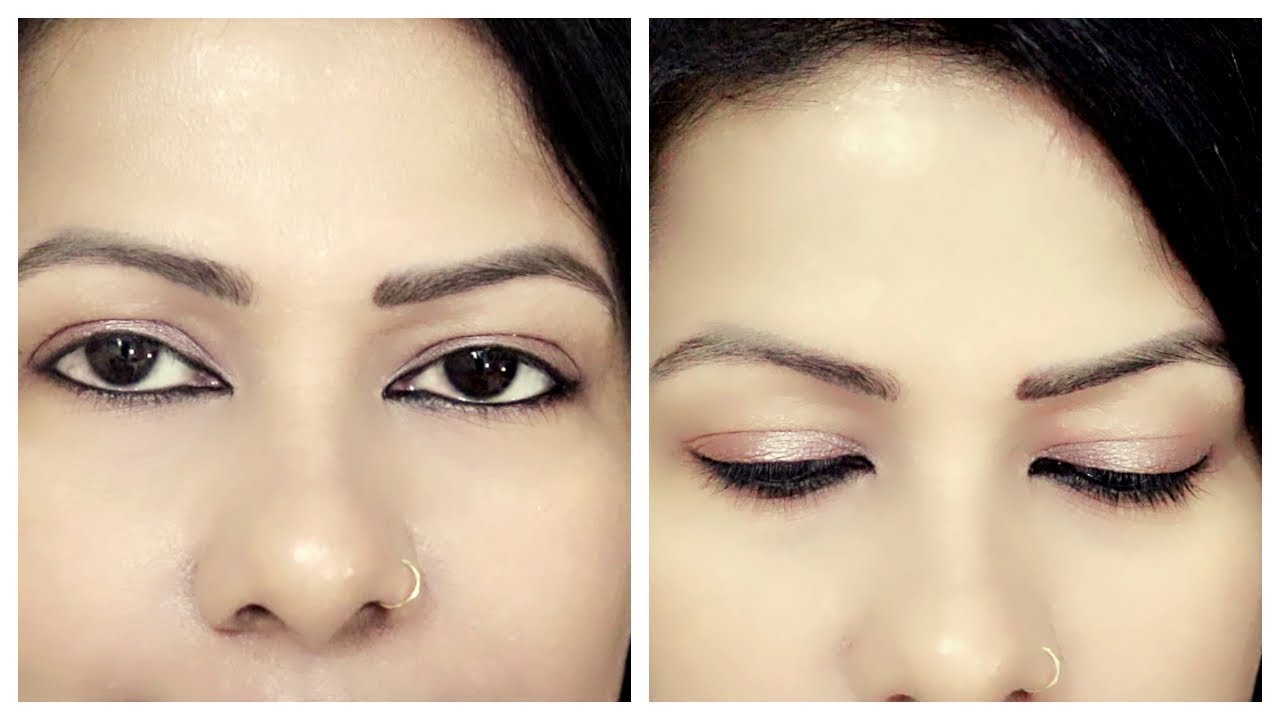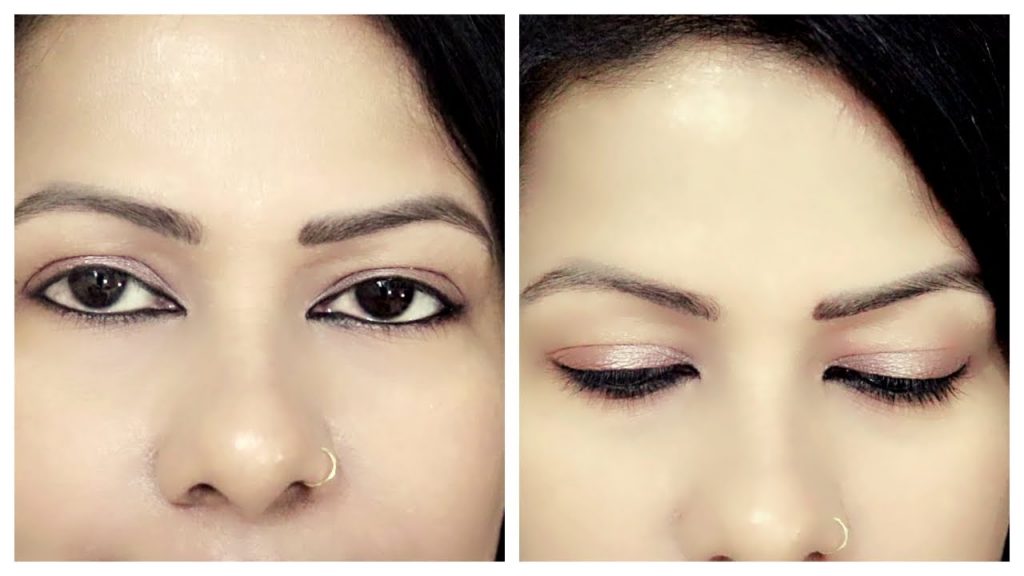 How To Use?
Take a little amount of aloe vera gel and apply it on the lids. Gently make a smooth base with the help of your fingers or a brush. Let it rest a bit. Your eye primer is now ready to welcome the eyeshadow.
Petroleum Jelly as eyeshadow primer is one of the safest and time-tested options. They are hypoallergenic and non-comedogenic. Not only does it go gentle on your skin, but it also protects the thin eyelids from the dusty surrounding. Vaseline's petroleum jelly comes in handy in the nick of time. It is the most available and easily applicable product, making it an excellent option for the eye primer alternative.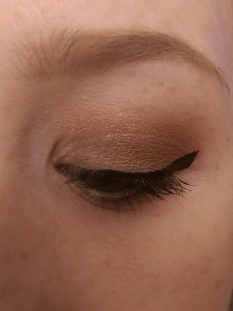 How To Use?
Just take a small amount of Vaseline on your fingertips and gently rub it onto the eyelids to make a smooth and even tone base. Use your nail to carve out the excess quantity. That's it! You may apply your eyeshadow now, and don't worry about the grip.
These are the 7 eyeshadow primer alternatives to create impressive eye looks. Go through the product's details before using it to check if they have any allergens that may react if you have sensitive skin.
A Point To Note
Allow your primer to rest for a minute before applying the eyeshadow. Whatever products you use as a primer, make sure they don't get into your eyes. In case of such a mishap, immediately remove the primer and wash off your eyes. If any irritation arises, please get in touch with a doctor.
FAQs | Eyeshadow Primer Alternatives
Here are some of the most common questions that bug a few people. Whether it is the best eyeshadow primer alternative or any homemade product that works the same, I have answered them all.
What to use instead of eyeshadow primer?
There are a variety of options when it comes to products that can replace eyeshadow primers. Using any one of the choices given above would do the job. They all help enhance your base for a smooth and even eyeshadow application.
Should I use eyeshadow primer or concealer?
You may opt for any of the two to make up the base for an eyeshadow application. Concealers provide a great alternative to eyeshadow primers. You may also use the primer underneath the eyes to support your concealer and prevent it from creasing. So, you can use them both interchangeably over and under the eyes.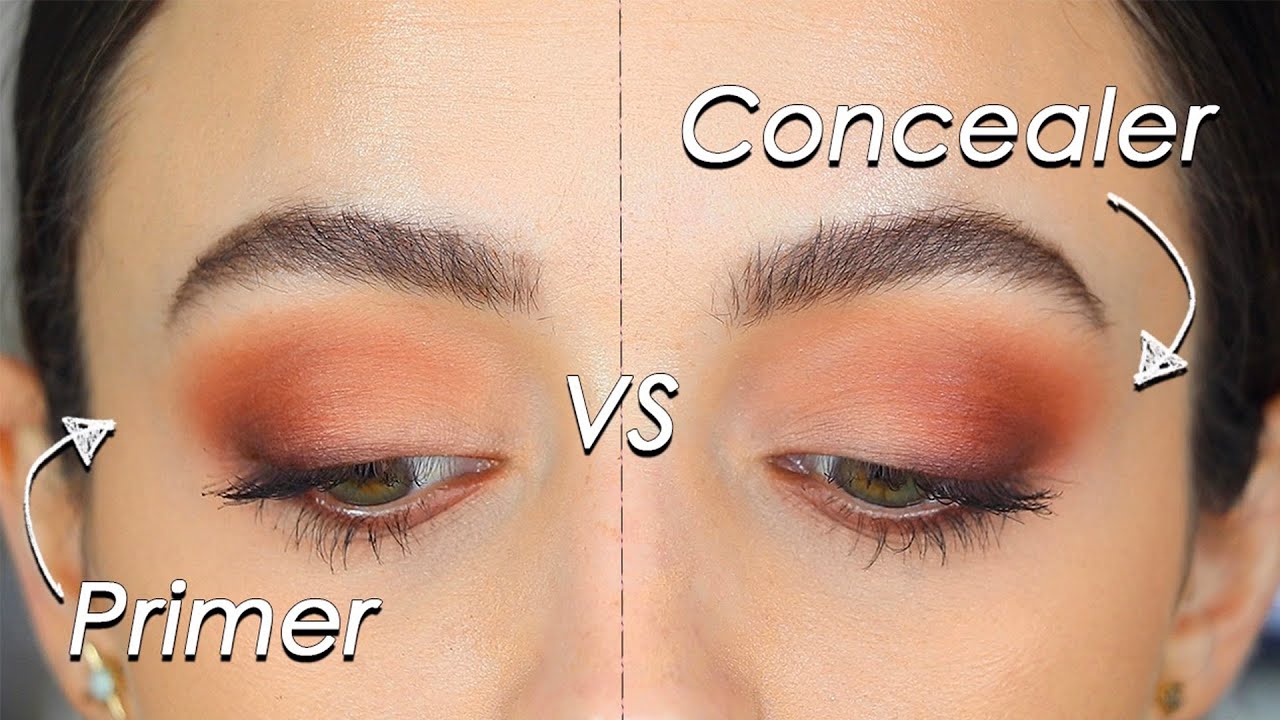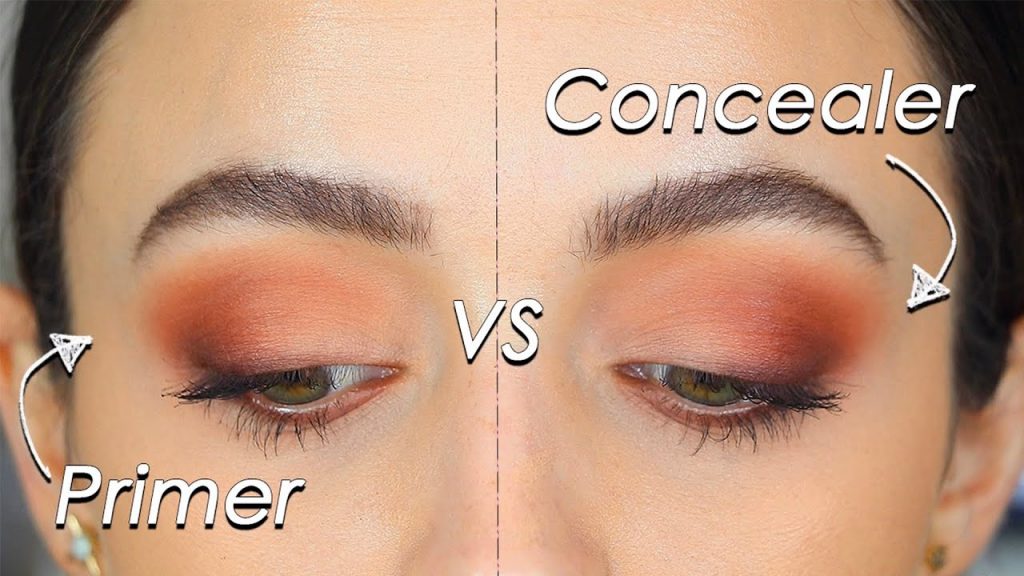 Is eyeshadow primer and base the same?
No, they have different functions. An eyeshadow base enhances the color of the shadow to look more lively. It can't prevent the creases or oils from smudging your eyeshadow. On the other hand, eyeshadow primer helps to hold up your shadow, prevent wrinkles, and keeps the application intact for long hours.
Is Vaseline a good eyeshadow primer?
Vaseline does make a good eyeshadow primer. It acts in the same way as any other eyeshadow primer alternative. It's not as sticky as some eyeshadow primers and does well. Vaseline moisturizes the eyelid and protects it from dryness with its soothing properties.
Is eyeshadow primer necessary?
You may apply the eyeshadow without the primer if your eyelids are not oily. But, eyeshadow primer would create an even surface that would help hold your eyeshadow. So, you may want to take advantage of it.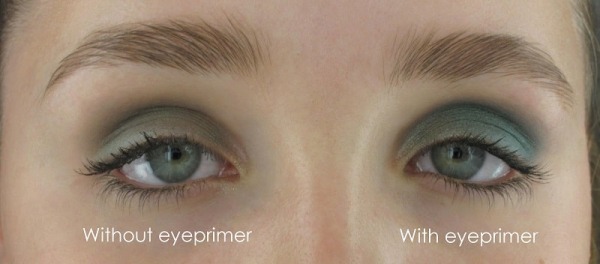 Can you make eyeshadow primer at home?
Yes, you can make your eyeshadow primer at home. The DIY eyeshadow primer is a simple, easy, and cost-effective way to make your eyeshadow last long with the aid of the products you already have at home.
Can I use coconut oil as an eyeshadow primer?
Yes! If you are considering using coconut oil as your eyeshadow primer, then 100 % organic virgin coconut oil may be your best choice. It is safe around the eye area without any allergic reaction concerns.
On A Final Note
So, these were the top picks for eyeshadow primer alternatives. Due to their versatility, they make the right fit for substituting eyeshadow primer. So, if you can't go for eyeshadow primers, these products got your back!
They say our eyes are the windows to our souls. Defining them with good eye makeup would lighten your mood and make you look attractive overall. Eyeshadow primers aptly do their part. And so you may not want to skip it.
Did we miss out on something that you would want to add? Comment below, and we will reach out to you. 
Here's more for you:
Marilyn's deep interest in fashion, beauty, and lifestyle has led her to pursue a fulfilling career as a freelance writer and blogger. With her bachelor's degree in fashion design from the Fashion Institute of Technology, she has developed a keen eye for style and trends, making her well-equipped to offer valuable insights into the latest fashion and beauty trends.