Picture this: you have an interview and a dinner to attend later. A long day ahead of you with barely any time to touch up your makeup. Even with a setting spray, you're constantly worried about whether your makeup will hold. Sounds familiar? Yes, we relate to it too. Your overall makeup does make a massive difference in your appearance, from a base to your last touch of lip gloss. You can attain glowing skin with little to no fine lines and blemishes; with skincare, you can achieve a good lip tint that lasts all day and is transfer-proof. Something else makes a dramatic difference in your makeup: A set of voluminous, long, curled lashes.
However, over time, you realize that your lashes look incredibly voluminous and full as you leave the house but similarly dull and lose all the shape as you return. Reflecting in the mirror and realizing that you looked that way all through the evening is heartbreaking. For all of us who spend 20 minutes on our lash routine, the lash routine only lasts until noon.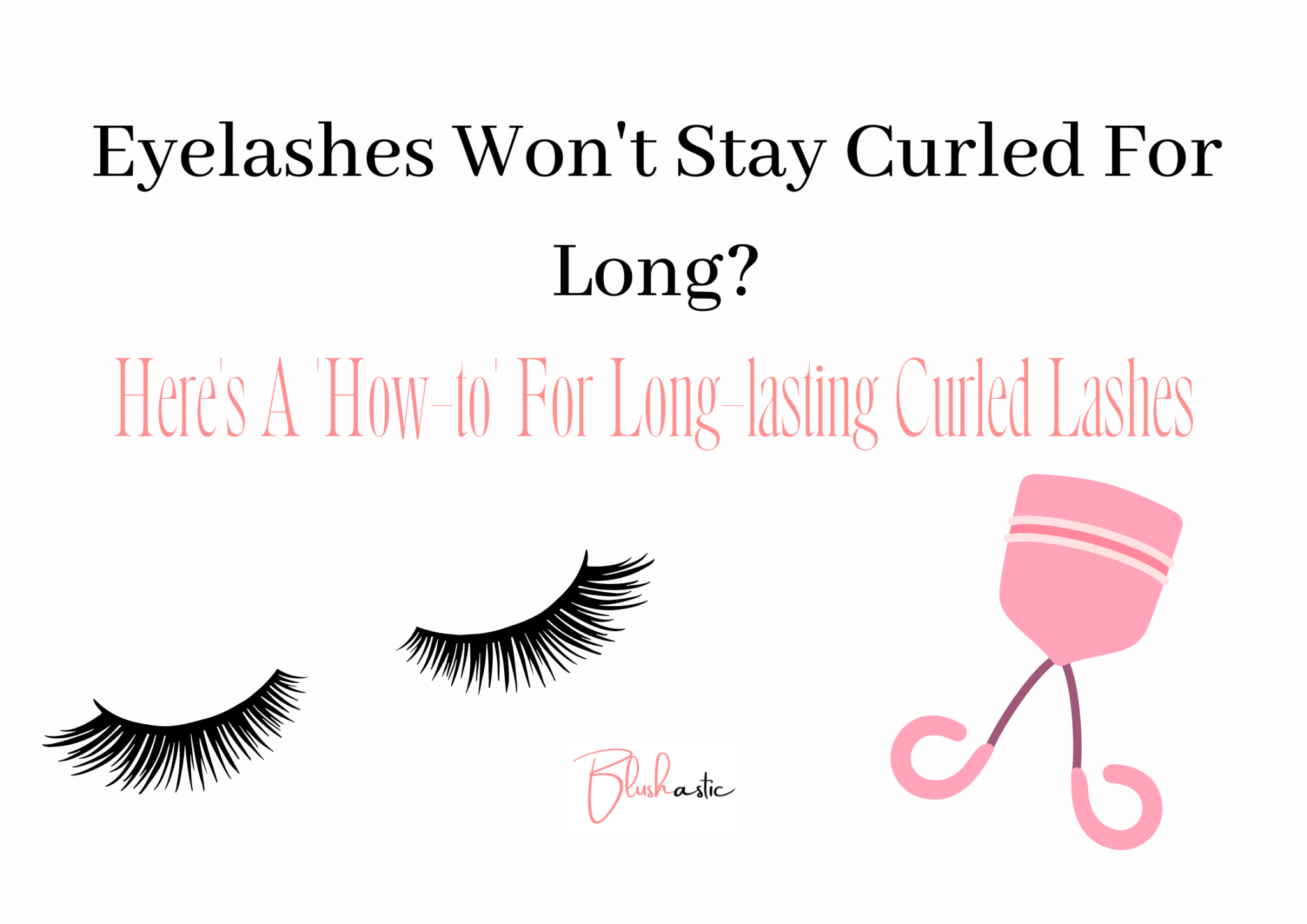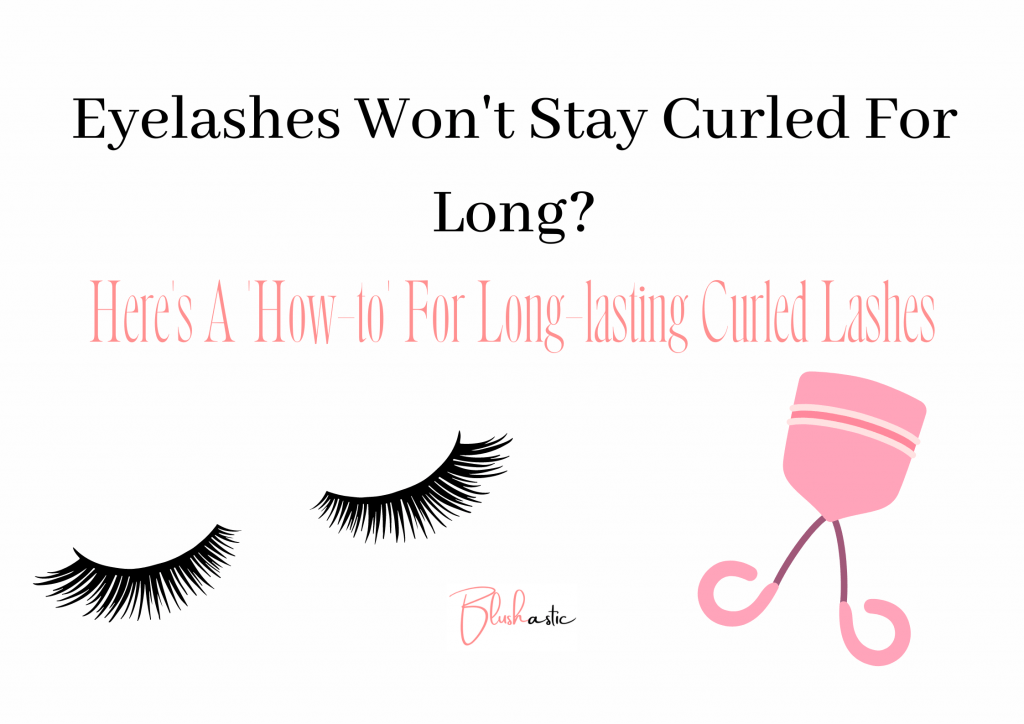 To get the curl to last long, we'll have to understand what our lashes are made up of, the root cause of why this happens, what we are supposed to do to get the curled-up lashes to last long, and what are the long-term solutions with frequent questions that we come up with while working the lashes. Let's understand in-depth why eyelashes won't stay curled for long.
Eyelashes Won't Stay Curled For Long | A 'How-to' for Long-lasting Curled Lashes!
If you don't specifically need lash extensions for a long look for your lashes, kudos to you. But even with that, we rely on the good ol' mascara and lash curler for the volume and drama. Over time, we realize that the pretty rolled-up lashes we want aren't the ones that last through the day. But that shouldn't hold you back from wanting more drama in your lashes, nor should it stop you from wanting this drama to go on longer. Let's go in-depth and understand why we don't have the volume in the lashes we want and what we can do differently to achieve it. We'll understand the causes, solutions, and home remedies we can utilize.
Understanding what we have to do differently will make a huge difference in the appearance of your lashes. It may sound superfluous, but you must give all the hacks time, patience, and faith to achieve your goal precisely the way you want. Let's work together and understand why our lashes don't stay curled long.
Why Do My Lashes Don't Stay Curled

?

There could be various reasons why the eyelashes don't hold the curl you want. Curling lashes is one of the trends that people are hopping on fast. People follow a specific curling routine to achieve the perfect curl and volume. Let's look at the reasons why your lashes don't hold the curl you want:
Thinning Of The Lashes
Over time, your lashes lose their original volume and length that they initially had. The amount of keratin ensures constant growth and consistent texture of your lash hair. The lash follicles require nourishment to achieve a specific volume and strength in the lash hair.
Technique
As someone who is constantly used to curling lashes at home, a simple obstacle to achieving the perfect lashes could be something as basic as slightly off steps in your technique. Finding the ideal pressure to apply that voluminous mascara could be a game changer for your lash game.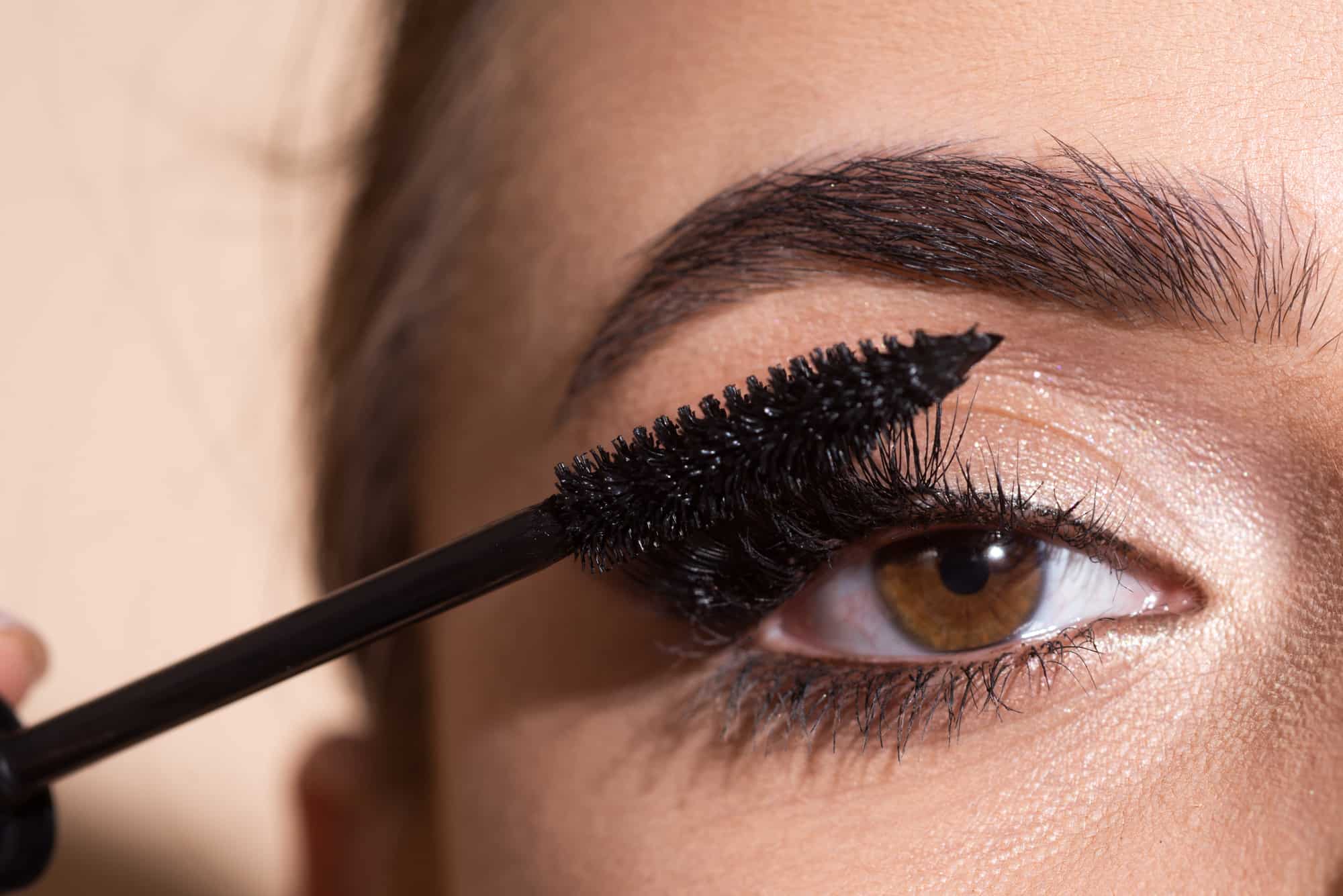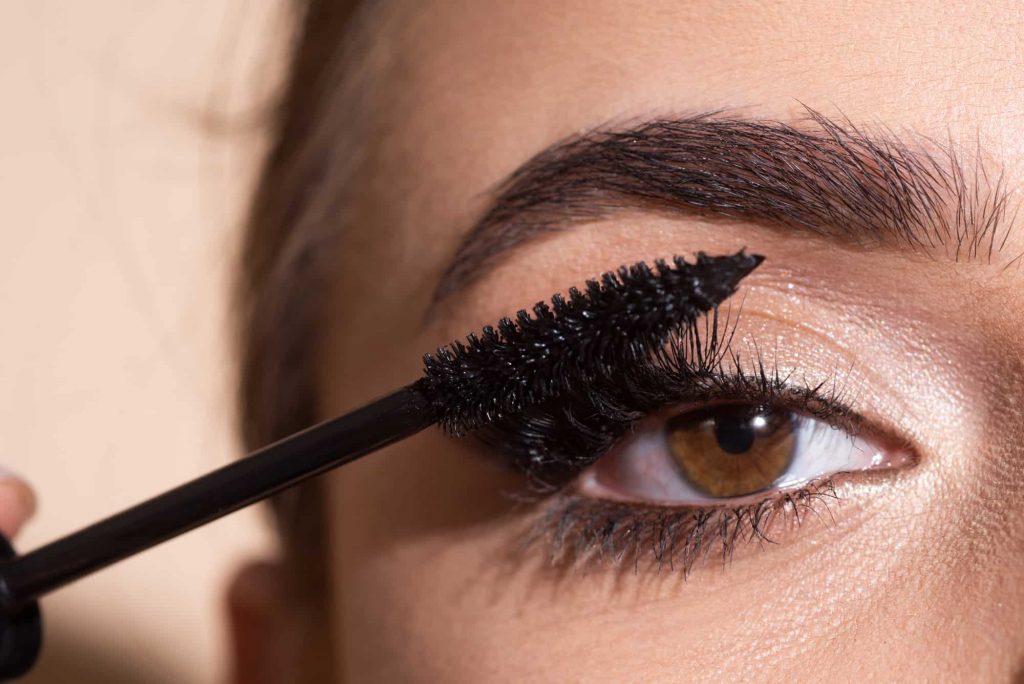 No lash-care routine
Lashes require as much care and attention as any other body part. When you provide enough steps, time, and care for your skincare routine, why not have a similar care routine for your lashes? Along with putting your lashes through the constant torture of mascara and your lash follicles being used as a base for your lash extension growth, your lashes also require enough nourishment for long-term benefits.
How To Achieve Those Long-Lasting Lash Curls?
Like every process of finding a perfect solution for any of your problems, we've completed the first step towards a fuller lash line. Let's now take a step forward and look at our solutions. Remember that the answer would work depending on why your lashes don't stay curled. You need to narrow down the exact cause to find the perfect solution.
Correct Technique
Initially, let's start with the curler and the foremost step of the curling routine. When you begin, ensure you hold the tool correctly; your thumb and index finger must go in the designated holes of the curling tool. Then, entrap your lashes perfectly in the center and close the two ends with delicate pressure like scissors. Maintain a certain pressure: enough to curl the lashes but not so much as to break the lashes off.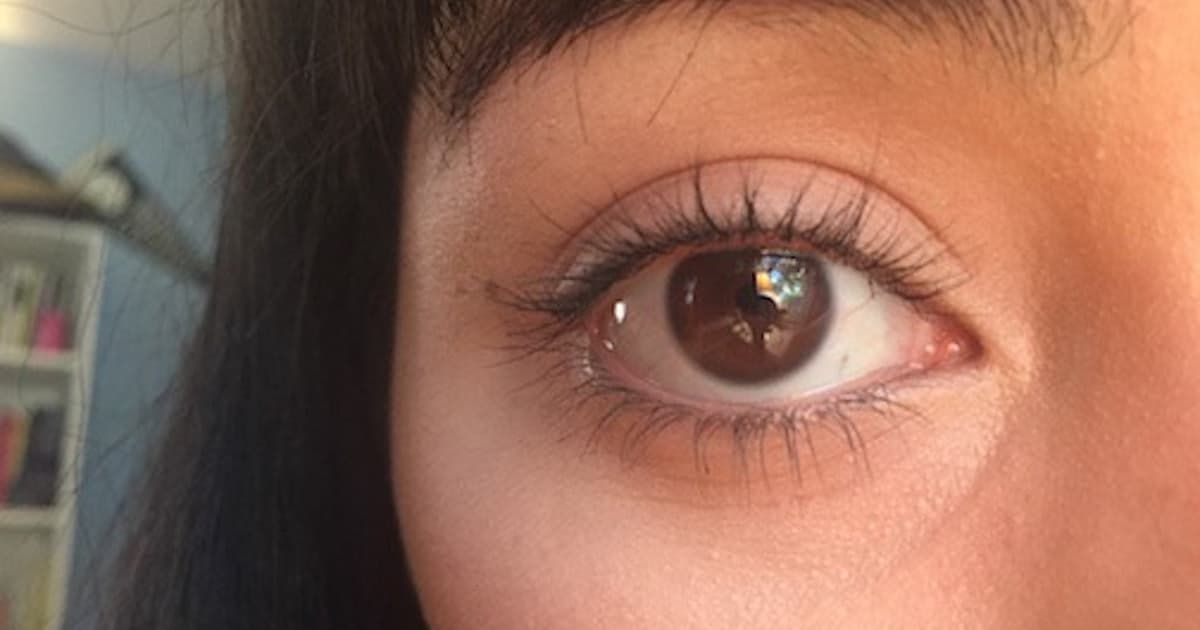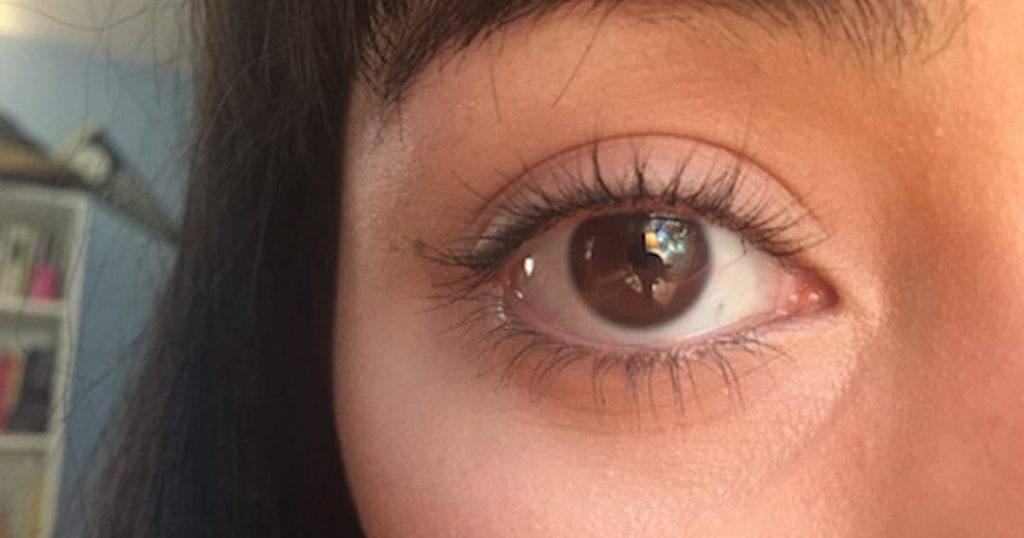 Count to five and slowly release. Now, you can apply 10 pumps to the outer ends and 5 towards the roots to ensure a more curled-up effect. This is how you can get an elongated look for your lashes. It provides a good base for the mascara to hold and gives the flexibility to decide the amount of curl.
Cons
A

worn-down pad could lead to excessive breakage.

Bacteria buildup could lead to infection

.

It could wear down lashes

.
Lash Treatment
It's essential to remember that apart from making our eyes look bolder and adding more depth to our face, lashes exist for a specific purpose: to ensure that no dust or dirt enters our eyes. Whatever drama you want to add to your lashes shouldn't come at the cost of lash breakage. Add a lash care routine to your regimen to ensure that doesn't happen. Your lash care routine should include a polisher cleaning brush to brush through your lashes regularly.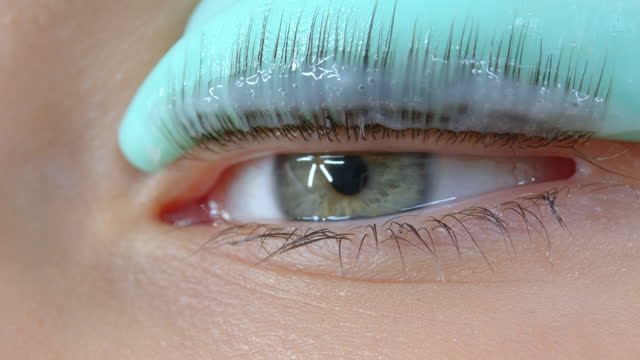 The motion should be upwards when your eyes are open and downwards when the eyelids are down. To protect your eyelids and lashes after an entire day of makeup, it's essential to use a lash cleanser with anti-aging and anti-inflammatory properties to soothe and nourish them. It cleans the lash glue and residue off the lashes and soothes and nourishes follicles. It also prevents bacterial infections.
Cons
It may cause lash extension loss

.

It may contain preservatives

.

It could cause mild irritation

.
Mascara
This had to be on the list. What counts the most in maintaining the curl and the volume in your lashes has to be the mascara. People prefer using mascara that isn't waterproof to ensure that taking the mascara off is a more straightforward process, but this should not be the case. You need to realize that you sweat and come in contact with water multiple times a day, so no matter how expensive your mascara is, it won't last.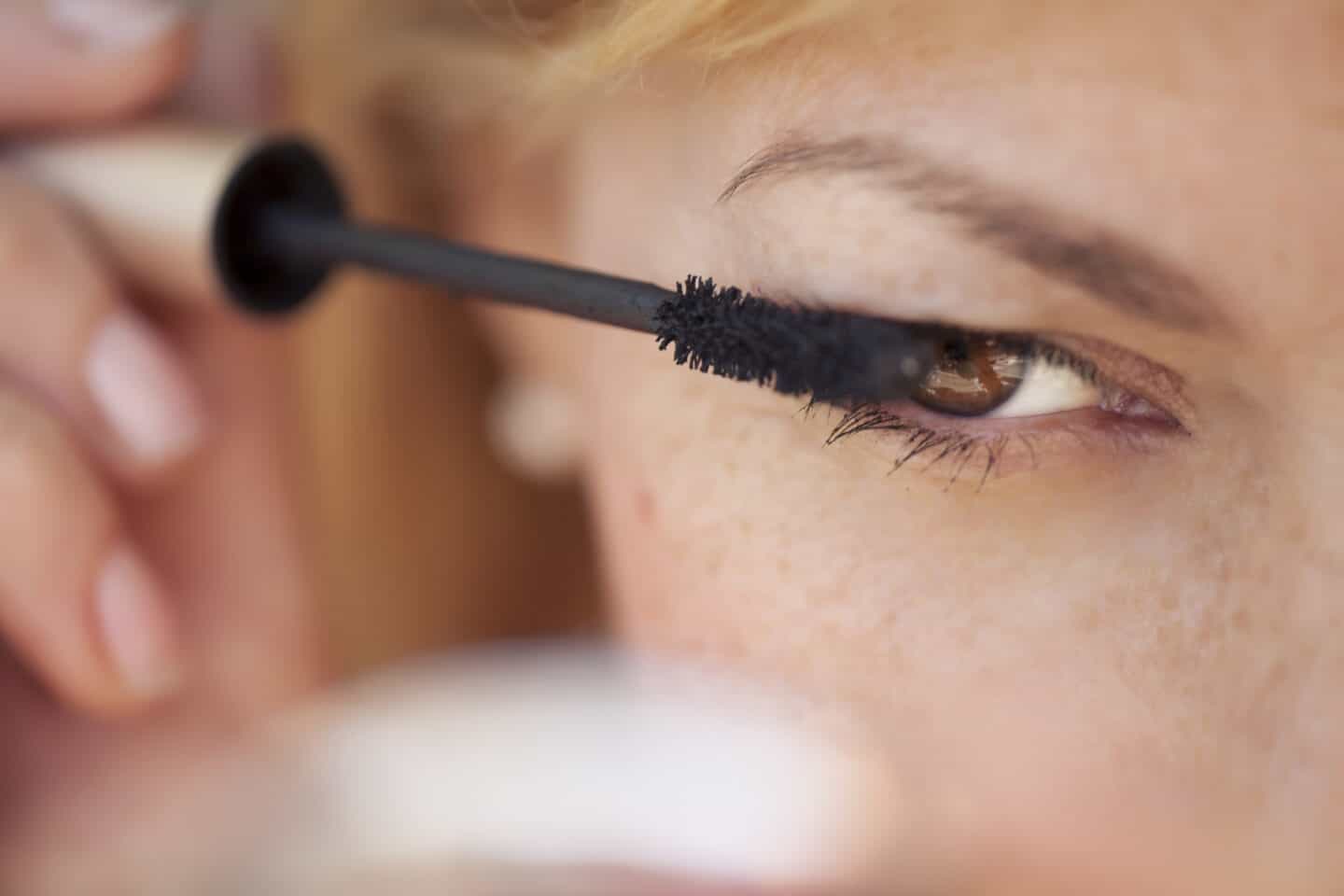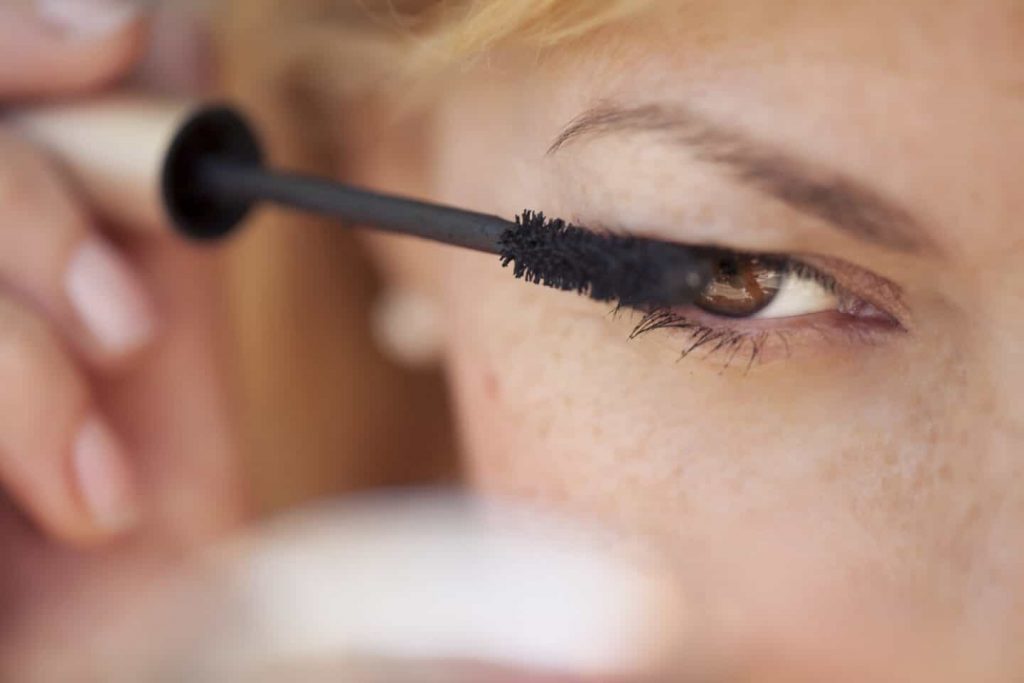 Invest in quality waterproof mascara and a decent makeup remover to ensure you get every bit of the mascara off. While using mascara, you have to remember that not all your lashes are the same length. Hence, having a lash with a curved wand is better; this will help curl all the baby's lashes, too. It adds thickness to your lashes and darkens and enhances the color of the lashes.
Cons
It can dry out your eyelashes

.

May lead to eye infections

.

Premature aging and weakening of lashes

.
Castor Oil for Lashes
Castor Oil is an oral laxative commonly used for various effects across the beauty and makeup industry. Castor oil is destined to pop up whenever you look for home remedies to elongate and maintain the thick curl of your lashes. It enhances your lash line, adding thickness and a lush texture without clogging your pores or irritating your skin.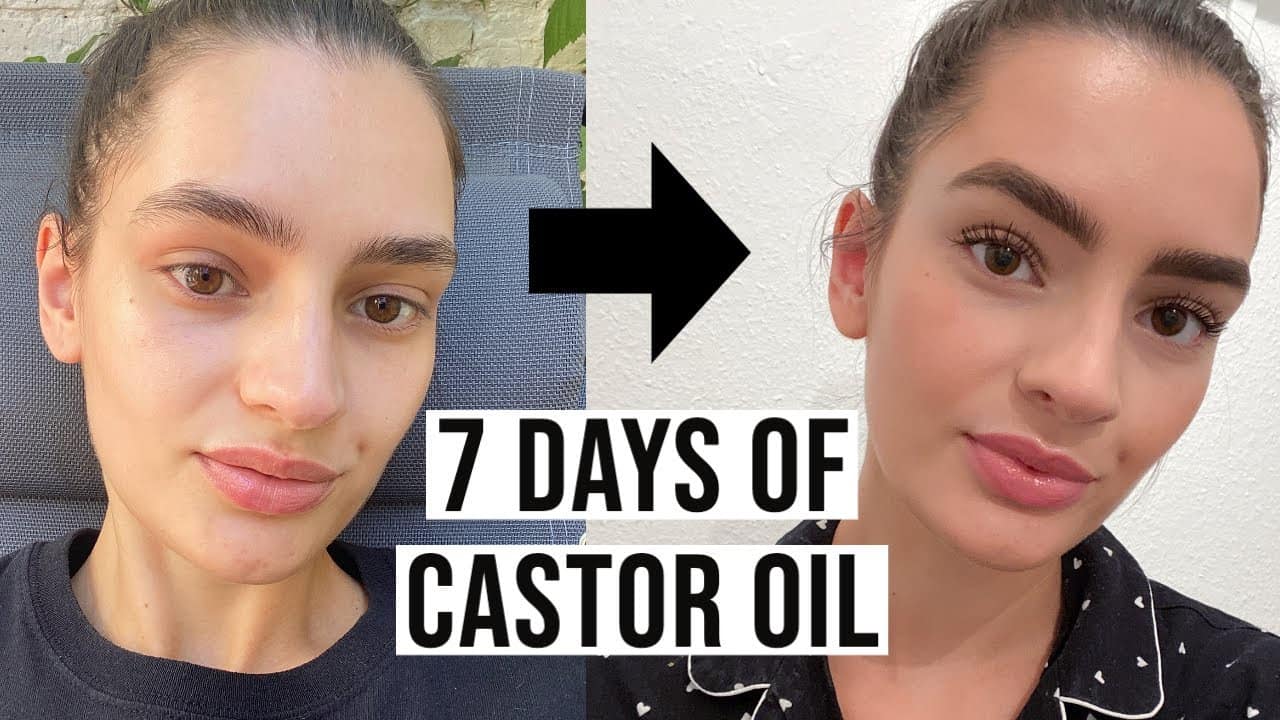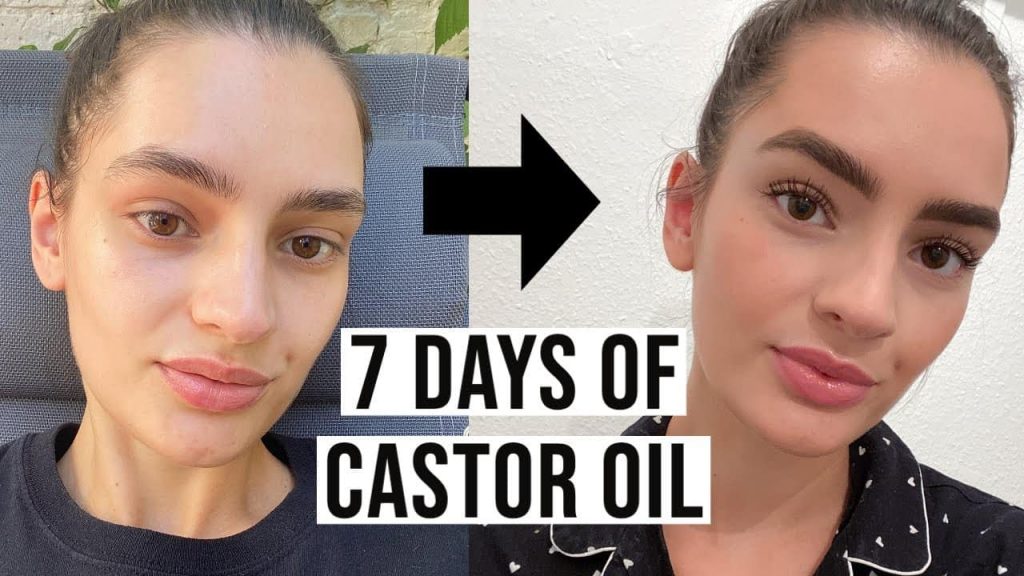 Ensure you've clean lashes, dip a cotton swab in the castor oil, and apply it along the lash line. Avoid getting castor oil in your eye to prevent temporary blurry vision and irritation. Clean it with a makeup remover the following day. This is a natural remedy to enhance your lash curls since the oil has a thicker consistency helping it hold shape.
Why Castor Oil?
Grows thicker lashes and is natural

.

Elongates the lash length

.

Thick consistency helps hold the shape

.
Why not?
It may trigger allergic reactions.

Could have blurry vision for a short period

Skin Irritation
Eyelash Extensions
The best temporary solution is adding extensions to your lashes. This makeup and beauty trend has been gaining extreme momentum in recent years. Not only is it now a solid solution offered, but even beauty salons are hiring professionals equipped with the skill set to apply lashes perfectly. If you want to get lash extensions, get it done from a professional salon with thorough experience and training in matching your original lashes to ensure they look fuller but completely natural.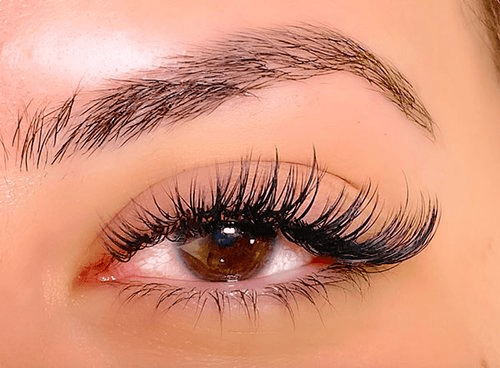 Why Lash Extensions?
Customizable lash extensions

Pain-free Fuller Lashes

Waterproof
Why not?
Potential Damage

Uneven Fallout

Risk of infection and irritation
What Kind Of Lashes Are Good?
Certain natural-looking fake lashes are constantly sold as a consumer favorite. To give you a better insight into these lash extensions, we'll attach a few unique ones below for you to try.
The Drugstore Hero: Ardell Naked Lashes
Ardell lashes made it to our favorite lash extension list because of its easy accessibility. From Target to Bath and Body Works to something as easily accessible as Amazon, this product is a bestseller.
The At-Home Extensions: Kiss Falscara Complete DIY Eyelash Extension Kit
These Kiss lashes extensions are for you if you want a ramp-ready finish to your dewy makeup look. Based on your adhesive, this product can last a day, a week, or even a couple of weeks. Once added to the adhesive has been, crimp it in place, and you're good to go!
The Faux-Fur Favorite: Lilly Lashes Lite Faux Mink Lashes
This is your catch if you're looking for vegan, cruelty-free lashes without compromising on the drama or the volume. The faux fur lashes popularised by queen Jennifer Lopez for her Y2K look, appreciated by even Sephora, are what we're looking at here.
Frequently Asked Questions | Eyelashes Won't Stay Curled For Long
How do I get my lashes to stay curled for longer immediately?
For short-term solutions, you can always opt for a heated curler to ensure that the curled volume in your lash exceeds a couple of hours. However, this isn't wholly recommended since lashes also tend to break off, and the quality may deteriorate with constant heating techniques.
How can I stop my eyelashes from dropping?
Always opt for waterproof mascara; it is one of the most straightforward solutions. Consider it a sort of hair gel or hairspray for your lashes; it'll retain the shape and maintain the volume throughout the day.
Can I use eyelash curlers regularly?
We understand that the curler looks like a scary tool to use on your precious lashes daily. However, the lashes are perfectly alright if you curl them instead of crimping them. Not only that, but if the pad is still dense and is cleaned daily, your lashes are at no risk.
Is Vaseline suitable for eyelashes?
Vaseline has been the most popular moisturizing petroleum jelly for a very long time. It, however, isn't known to elongate or show any drastic change in your lashes. Nevertheless, it can be used on dry skin and lashes to make them look more hydrated and lusher.
Final Thoughts
Lashes can be a game changer to your everyday makeup routine, and it's completely understandable why eyelashes won't stay curled for long be of concern. The industry has caught on and come up with various solutions to all your lash problems. However, before putting all your eggs in one basket, it's always recommended to look through all the possibilities and decide which solution works best for your lash problem. Every beauty hack or beauty product has a different effect on every person; keeping that in mind, you can explore and keep patience with your beauty and makeup regimen.
I'm Sarah Abraham, the founder and co-author of Blushastic.com and a professional makeup artist. Beauty is more than just skin deep, and that's why I'm passionate about sharing my knowledge and experience to help people feel confident and beautiful on the inside and out.
Whether it's skincare, haircare, or fashion, my goal is to empower women to feel their best. With my expertise in the beauty industry, I strive to provide practical advice and tips that are accessible to everyone, regardless of their skill level or budget.