Finding a brand that marks your skin like it's having the best days of its life and delivers spot-on benefits might be the only dream of every skincare enthusiast. And you must do this before the environment or your wrong choices of products have wreaked havoc on your skin, making you lose all the hot girl confidence. However, the faceoff between Dr Denese VS Tatcha has created quite a dilemma among people who need help to differentiate one from the other because of both exceptional qualities.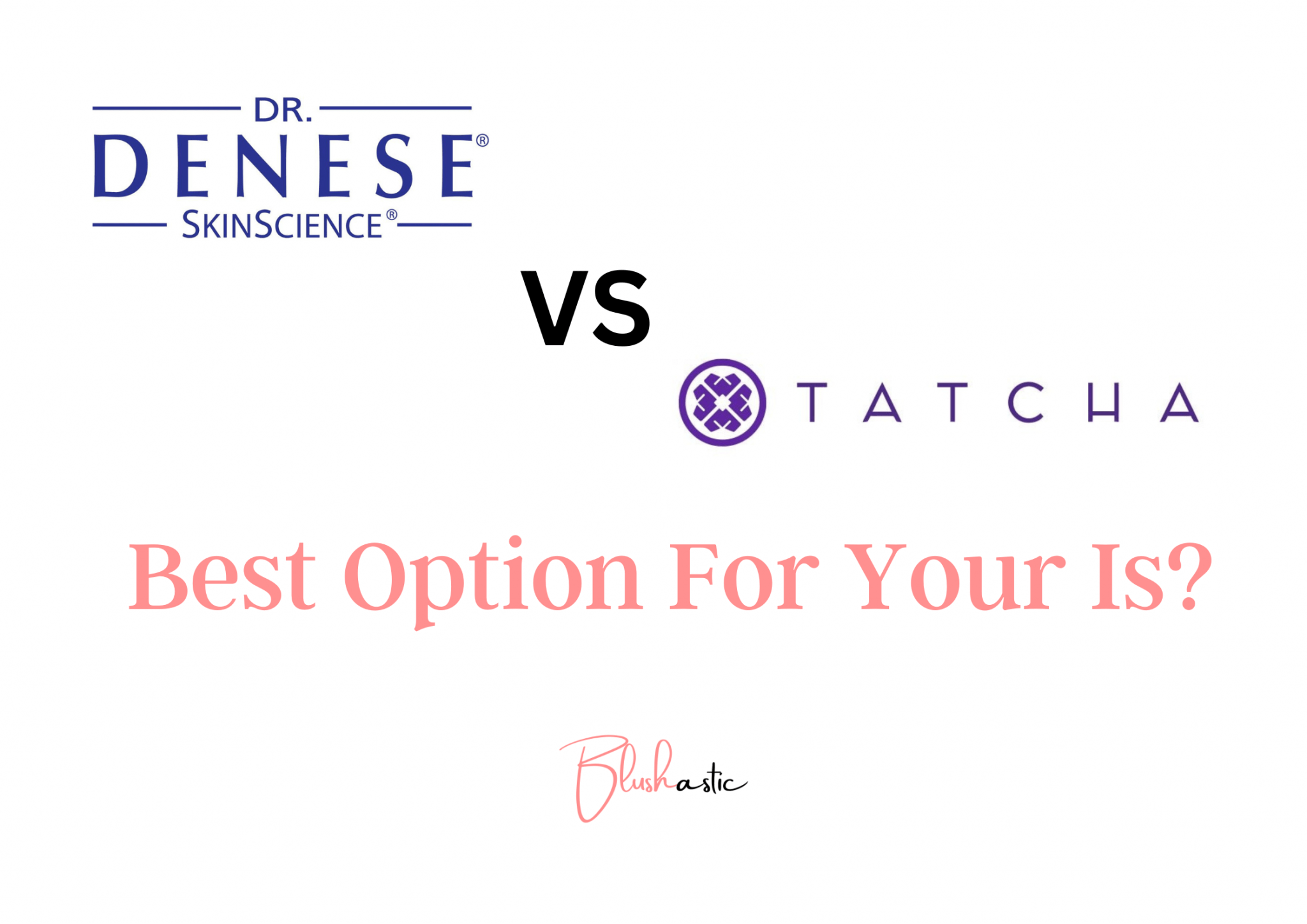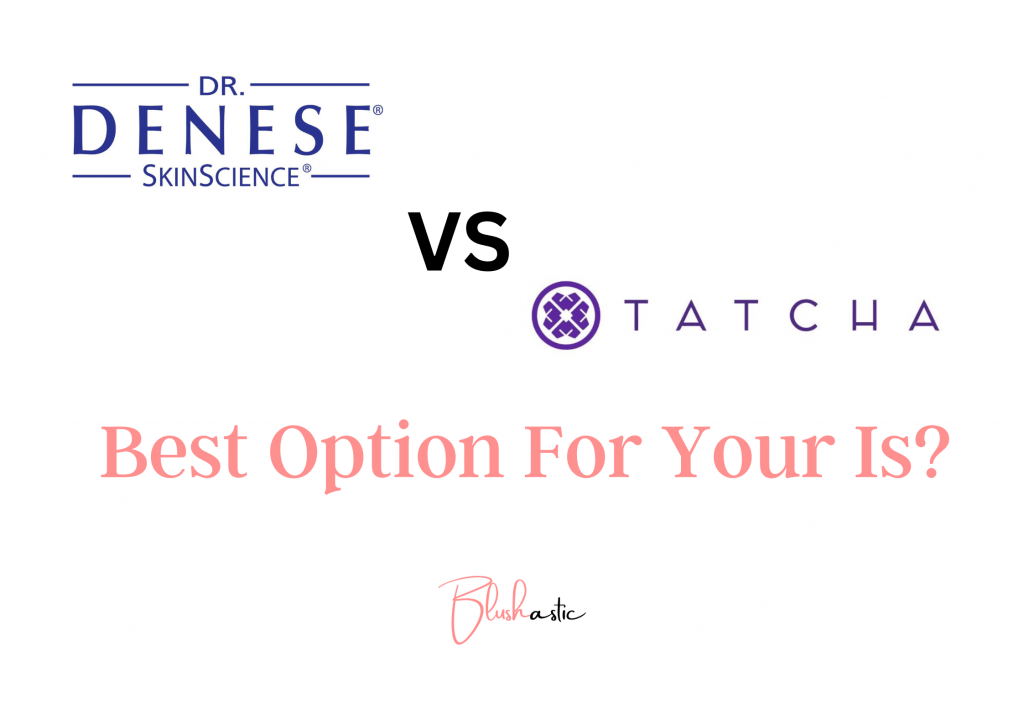 Both brands boast of having their tried-and-true staple products crafted with great precision. While on the one hand, Japanese beauty is traveling across the globe, driving passion among beauty lovers, on the other hand, Dr Denese has devoted its topical treatments to replenishing aging skin.
How do you know the best for you without spending money trying something from each brand? Can we help you make this decision? Absolutely! We have addressed every factor you need to consider before sealing the deal with either of the brands. So, without wasting any more breath, let us get started!
Dr Denese VS Tatcha | Your Skin's Best Option Is?
Product Range
If you've happened to start a new skincare routine, you know how obsessing it can get to get a whole range of products kept in front of you that would pamper different concerns of your face step by step. Having been featured in many reputable fashion magazines like Cosmopolitan, and Elle, Dr. Denese understands your skin is a priority, laying down innovative formulas to cater to your needs.
The brand offers hydrating creams, serums, refreshing toners, peptide solutions, concealer foundation with SPF, cleansers, anti-aging treatments, eye creams, peel-off masks, skin tightening serums, wrinkle smoother, exfoliators, pro strength serums, and more. It covers different aspects of skincare addressed to your face, eyes, neck, SPF & Makeup, and body, and also offers you duo pack, bundles, and accessories of the brand liek a kabuki brush, a book guide referring to ageless skin, and a travel bag for your assistance while you are vacationing! 
Tatcha claims to make your approach to skincare very simple, and one where you dont have to shed a lot of sweat. A whole platter is laid out for you to come and explore if you need more time to sort things out independently. There are Facial Cleansers to wash away oiliness, Exfoliators to cleanse your canvas deep of impurities.
Face Serums & Essence to replenish the lost nutrition of your skin, Masks & Treatments to pamper yourself, Moisturizers to fill in the gap of much-needed hydration, Eye Care that seamlessly helps you come out of raccoon eyes, and the most important of them all – SPF & Body Care to shield your body against harsh environmental aggressors. Tatcha takes care of it all and offers Primer & Makeup Essentials and Blotting Papers & Tools that always come in handy. 
Ingredients
Dr Denese includes all the ingredients that should rightfully be a part of your daily skincare regime. These are vitamin C, which goes by the name skin-brightening ingredient, peptides which are collagen boosters, and retinol, which is the anti-aging expert of all components, as said by dermatologists. All these elements share potent properties and live up to their reputation by offering multiple skin benefits like evening skin texture, fading scars and spots, enhancing your complexion, improving collagen and elastin, maintaining youthful-looking skin, giving you a plumper skin tone, correcting enlarged pores, and restoring your skin's firmness.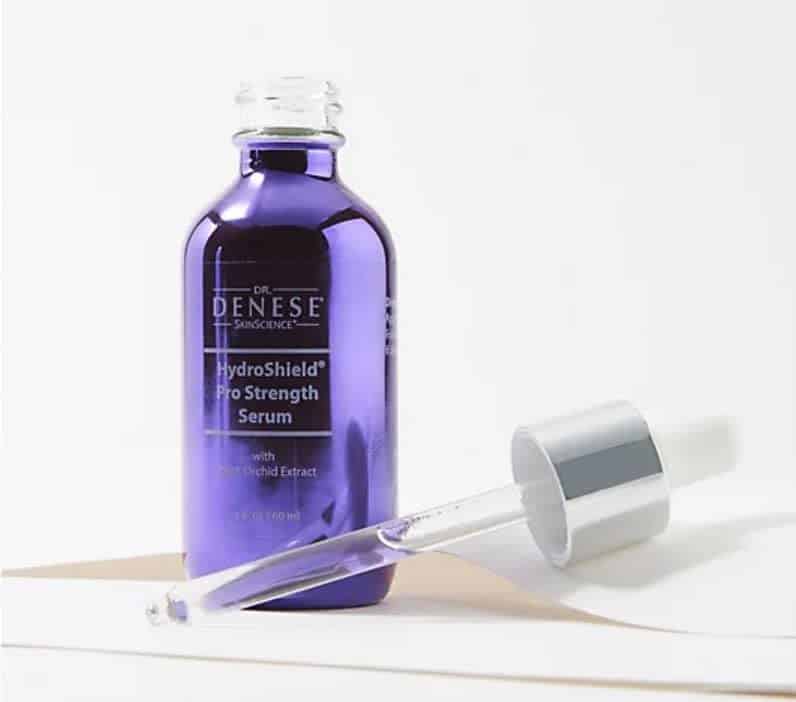 Tatcha features the magic of the soil of Japan, and all its products consist of a trio that goes by the name Hadasei-3. This combination can be found in all the formulas, including anti-aging superfoods like Okinawa red algae, Uji green tea, and Japanese rice bran. 
Okinawa red algae have vast amounts of polysaccharides, which help rebuild fatty acids and supply all essential vitamins to your skin to improve water retention. Green tea is one of the best potent antioxidants, and it prevents your skin against oxidative stress. Above all, it's a fact that the finest rice comes from Japan, and Japanese Rice Bran brings your skin the goodness of antioxidants and nourishment. Vitamin C and squalane are other miracle ingredients that help promote a strong lipid barrier and reverse aging signs.
Results & Effectiveness
To heal your skin, you must have an excellent arsenal to back your beauty up! And the DR. DENESE HYDROSHIELD®HYDRATING DREAM CREAM claims to be a perfect way to do it. This all-time favorite of users has been incorporated with Intelligent Hydration Technology™. A study of 21 days was conducted to test its efficacy, and it was bright to light that, in 100% of cases, the users saw the appearance of their lines had dramatically improved, expression lines became smoother, and skin felt more rejuvenated and hydrated.
The Independent Clinical Cutometer study found that 29% of users reported being pleased with the skin firmness and tightness increases in just 28 days. They also revealed that their pores felt more minor and had fewer fine lines.
THE WATER CREAM Lightweight Pore-refining Hydration is the best Tatcha has and claims to keep your skin super healthy with the help of botanicals. A clinical study conducted around it found that, after 1 week of usage, 90% were happy to have hydrated skin, whereas 95% felt pleased that their skin felt baby-soft.
After only 2 weeks of usage, users were satisfied that their skin felt much smoother. Lastly, 4 weeks of continuous use revealed that 85% of users got a clearer skin tone with vibrancy. Their pores appeared smaller than before. 90% of users felt more youthful, and 95% agreed that their wish for glowy and moisturized skin was delivered! But the high prices compelled them to find a better Tatcha Water Cream dupe.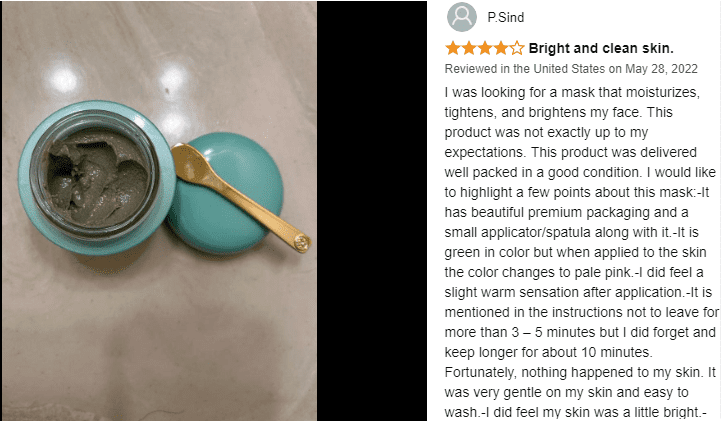 Safety & Side effects
Dr. Denese Triple products can be a blessing in disguise to your skin if you know how to use them correctly without falling into traps. The brand takes care of the delicateness of various skin types of people who might use it because all its products have been cruelty-free and certified by PETA. This indicates that none of its products have been tested on animals and hence do not contain anything in their composition that might bite you later. However, there is one downside that you must be aware of.
The brand proudly uses its go-to anti-aging ingredient, retinol, for solving your skincare woes. The temporary side effects of retinol or retinoid might include burning, itching, blisters, and eczema. It is in the Dr. Denese SkinScience HydroShield Ultra Moisturizing Face Serum and Dr. Denese Triple Strength Peptide Super Drops. To lessen your chances of compromising your skin, it's better that y you start using AHA products slowly in your regime, as more of them, in the beginning, can make your skin very dry, leading to flakiness. 
In a challenge, one brand has to be better than the other to win the bet. And Tatcha lives up to your safety needs, for it does not entertain skin irritants like mineral oil, synthetic fragrances, sulfates, parabens, PEGs, PPGs, Urea, DEA, TEA, or phthalates. While Tatcha products feature a cruelty-free nature, the brand is not entirely vegan, meaning there are products containing animal-derived ingredients. According to trusted sources, Tatcha's Water Cream has hints of dimethicone and silicone, which can threaten your susceptible skin type by causing unwanted breakouts. People with sensitive and acne-prone skin types must be careful and might prefer doing a patch test first.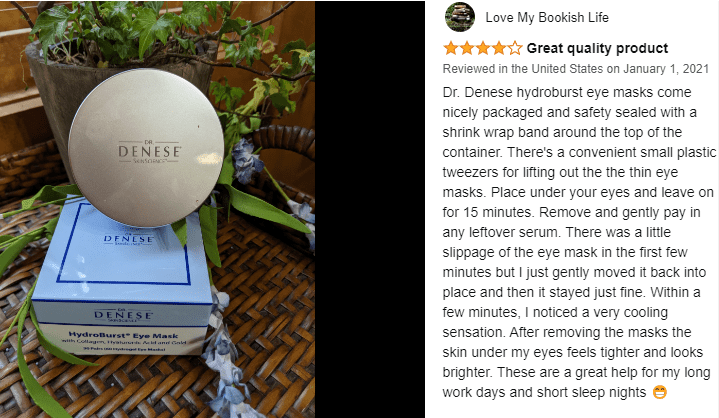 Pricing Structure
If we compare the Dr. Denese SkinScience HydroShield Hydrating Dream Cream with the TATCHA The Water Cream, the price is much higher than the former's. So, if you consider Tatcha ridiculously expensive, you know your choice! However, even Dr. Denese's products might not be able to cater to everyone's budget. So it depends on your budget and how much you are willing to spend. The downside is while Dr. Denese offers its hydrating cream at 100gms, Tatchshowsrs it at half. The brand claims that Tatcha Water Cream will last your routine for 3 months without any hiccups. So it's evident that Dr. Dense will last you even longer. 
It is a personal choice if you are ready to squander that much money every three months, whereas in Dr. Denese's case, you will save a lot of precious dollars! If you want to prevent experiencing the guilty aftermath of purchasing, Dr. Denese will be a feasible option for your wallet.
Evaluation of Pros and Cons | Dr Denese VS Tatcha
Dr Denese Pros
Reduces the look of dry lines and wrinkles
Strengthens skin barrier by delivering antioxidants, vitamins, and lipids
Fortified skin by leveling up hydration
Plumps up the appearance of skin
Promotes youthfulness with the help of collagen
Antioxidants help reverse aging signs
Removing dead old skin cells
Empas up the repairing process of skin
Contains 7 plant-based peptides which amplify smoothness
Improve cell regeneration to enhance elasticity and firmness
Fights stubborn and enlarged pores by shrinking them
It helps in dealing with uneven skin tone
Cruelty-free certified by PETA
Does not perform any kind of animal testing on its products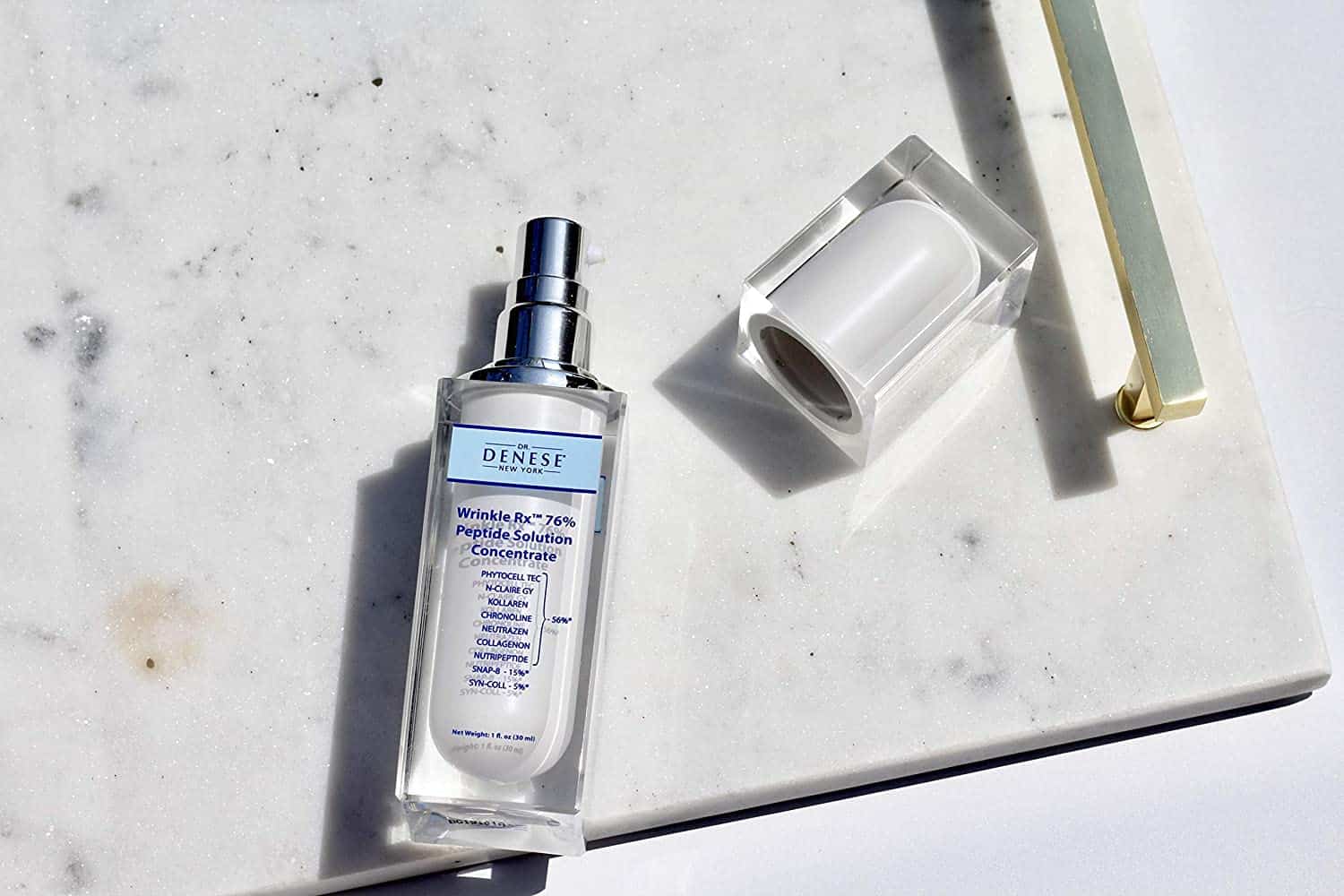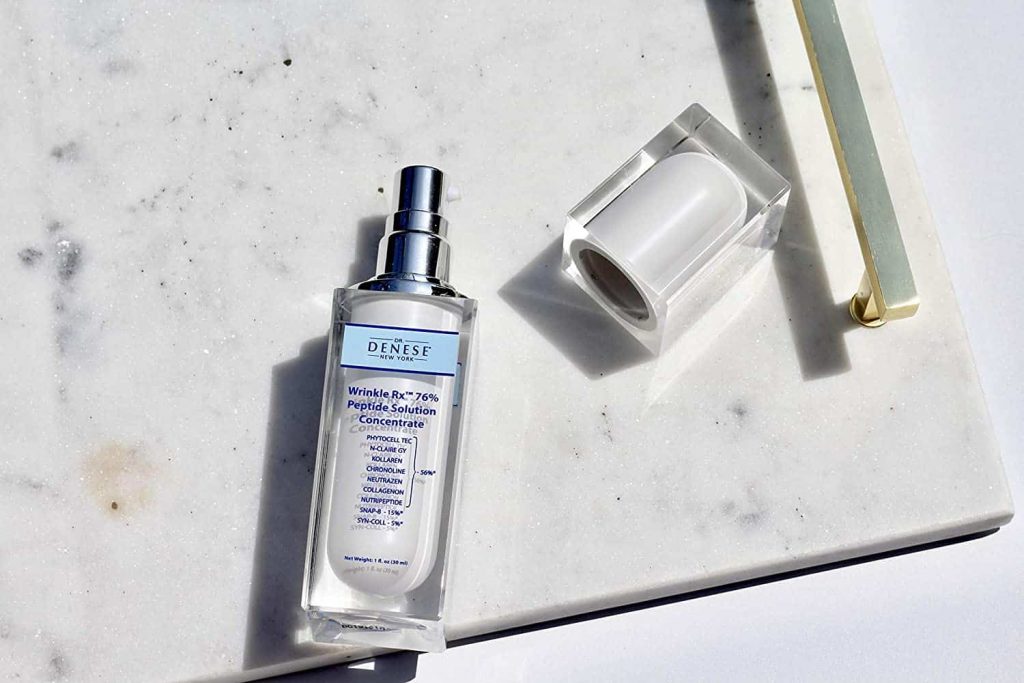 Cons
The products are not for all skin types, for example, and the Dr. Denese HydroShield Ultra Moisturizing Face Serum cannot be used on your face's T zone if you have an oily skin tone.
It might take some time to show noticeable results.
Tatcha Pros
Easily blends without leaving any residue
Dleievrs ultra-softness and suppleness
Designed with a blend of Japanese botanicals, along with green tea, rice, and algae
It does not strip your skin of its natural moisture 
Makes skin even in terms of tone and texture
Infuses more glow and brightness
It contains microfine rice particles, which help in deep cleansing
Prepares a veil of hydration over your skin
Repairs skin because of free radical damage
Helps eliminate lackluster by fading dark spots
Feels light and refreshing
Adds firmness with liquid silk proteins and a Japanese antiaging complex
Protects skin from stress and pollution
Offers you a Broad Spectrum SPF 35 PA+++
It gives your canvas a poreless finish
Soothes all redress or inflammation
formulated without parabens and sulfates
Cruelty-free composition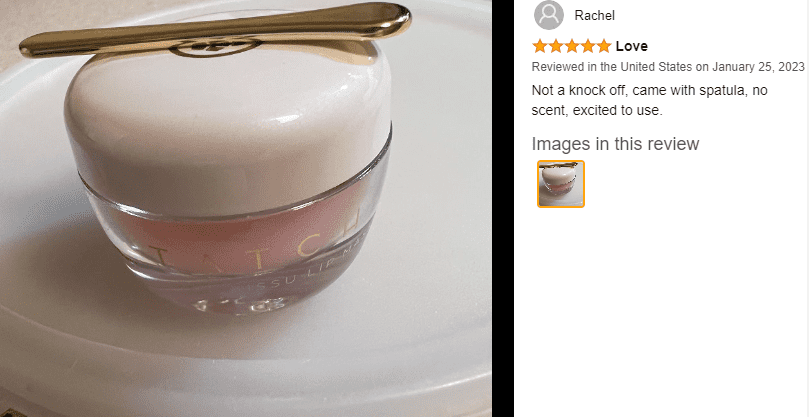 Cons
The brand is not 100% vegan
Some products are laced with a good amount of fragrance
The brand uses animal-derived ingredients in their products
Customer Feedback | Dr Denese VS Tatcha
Having balance means balancing your skincare routine, as the latter is primarily responsible for making you feel sad or happy about your skin. The first thing to notice in a brand is how adaptable its products are on your skin and does its claims match the concerns your skin is dealing with.
While both these brands have created a good name for themselves in the industry, we will help you break down your choice. And to determine which of these brands are worth the praise they are getting, we have talked to some real-time users, who were more than willing to share their thoughts. Let us see if people are in favor of or against these groundbreaking beauty brands.
Leonid commented about Tatcha, "I have no shortage of good skincare products in my vanity bag, but I have always wanted something that did more for my skin in less time. I love this because these formulations contain Japanese ingredients and follow the latest technology to make your beauty wishes come true. It has been around three years that I have been using these, and my skin always feels very happy, radiant, and soft."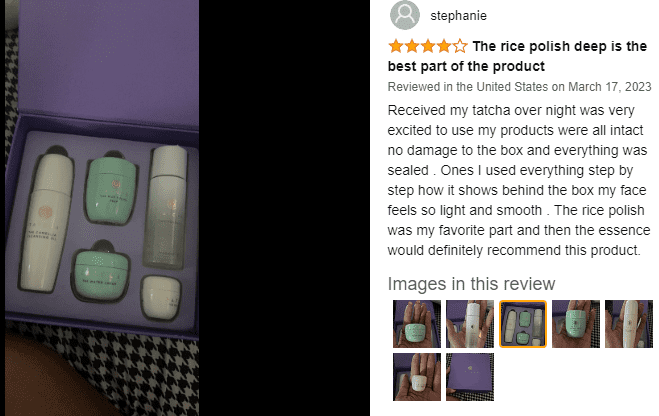 Gracie pinned on Dr. Denese, "Had no idea about how to get rid of my premature aging signs when my best friend introduced this to me. I was very positive that my fine lines would go away, but to my disappointment, they did not. I used it for one whole month and then eventually stopped."
Savannah said on Tatcha, "I should have been more cheerful because as soon as I was done with my first application, within a few minutes, small red patches formed on my face, near my lips and cheeks. Later I found out that it had fragrance in it. Not going to rebuy it."
Maureen mentioned of Dr Denese, "I love how lightweight thor formula feels on my skin. I just have one complaint. I have acne-prone skin, and sometimes my face tingles slightly after using it. I hope it's safe."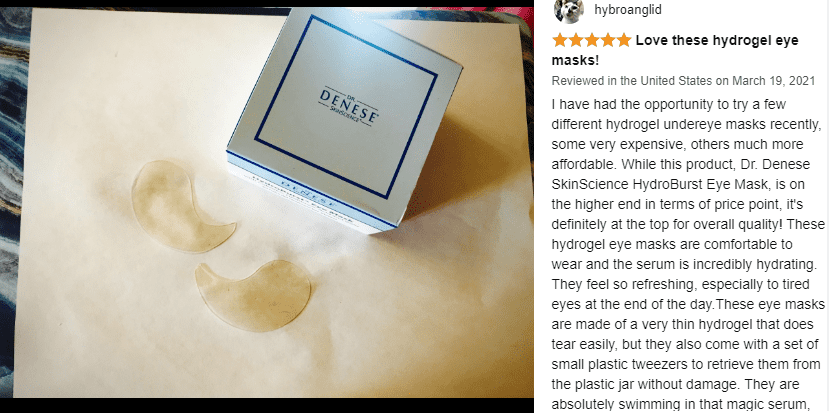 FAQs | Dr Denese VS Tatcha
Are Tatcha products good for the skin?
Yes, according to hundred of positively overwhelming reviews of the brand, users expressed their love for Tatcha products and how they made their skin softer, smoother, and moisturized again. Most users were happy because it helped them achieve a more precise, glowing complexion and infused a healthy-pumping effect. If you are big on the glass-skin trend, you will enjoy it. Also, all products are non-comedogenic, so your pores won't be clogged. The famous Dewy Skin Cream has people's hearts, but unfortunately, the high price of the cream has made them look for an affordable Tatcha Dewy Skin Cream dupe.
Does Kim Kardashian use Tatcha?
Kim Kardashian is fond of the brand's Luminous Dewy Skin Mist, infused with Japanese skincare traditions and advanced technology to give you the ultimate dewiness you seek. Actresses like Kate Middleton, Kathy Hilton, Drew Barrymore, Kylie Jenner, Selena Gomez, and Jennifer Aniston swear by this cult-favorite brand. Another reason is that Tatcha aims to increase your skin's hydration and lock in moisture, giving your skin a distinctive silky touch.
Why do people like Tatcha?
Tatcha skincar products have been a great hit in the beauty industry because of their gel-like creamy consistency, which blends on your skin like butter and absorbs onto your surface without leaving any greasiness. All products have been evaluated with great care and concern and contain many Japanese ingredients to maintain a youthful and energized skin tone. On top of that, people of all skin skins can depend upon Tactha and its beauty products because there is something for everyone.
Is Dr Denese vegan?
The brand takes pride in being PETA Certified Cruelty-Free and Vegan Skincare. All products and formulations designed by the brand are clinically proven and target specific concerns on your skin to revive its health.
How long should Tatcha last?
The brand's bestseller, the Tatcha water cream, will easily last you a good number of days. If you are diligent with your application and use more than a dime-sized every morning, you can depend upon it for the next three months.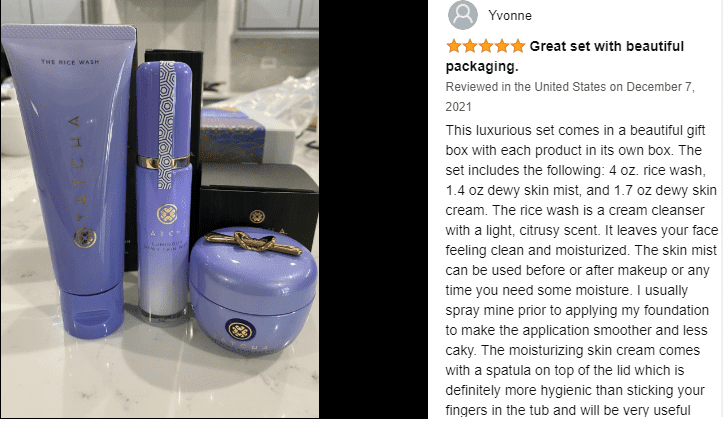 Does Dr Denese test on animals?
The brand is very particular about the security measures of its clients when it comes to skincare. For this sole reason, none of the brand's vendors, suppliers, or raw material products indulge in any kind of animal testing for the products. If you are looking for the most seamless anti-aging benefits for your skin, this brand assures to deliver it.
Closure
Deciding between two brands that are working wonders on people is not easy. However, every individual has different skin concerns, different budget strategies, and, obviously, different skin types. So, what may do its magic on you might not be able to charm others. We took the time to break down this battle into different heads you will want to go through yourself before settling down with one.
According to the Dr. Denese VS Tatcha comparison, we discovered a lot of pointers that will serve you in your journey. While both brands talk a pretty big game when it comes to testing the efficacy of their products and has delivered promising results, it's a little too difficult to say which one does it better, so it's a tie here! 
Speaking of budget, if you want more in less, then Dr Denese will be much more affordable for you and make your skin happy at the same time. On the other hand, if you do not mind splurging extra dollars and pampering yourself, Tatcha is your answer! In all, it ultimately depends upon every individual and their skin needs.
Rebecca is a skilled writer with a passion for makeup and skincare. With years of experience in the beauty industry, she has a deep understanding of the latest trends and products and a talent for creating engaging content that resonates with her readers. Whether she's writing about the latest skincare products or sharing her favorite makeup tips, Rebecca's writing is always informative, entertaining, and inspiring.