Maintaining a good skincare regime becomes very important as our skin ages. You need to start using the right kind of products for your skin. We have new and innovative products coming every few months. They use all sorts of ingredients and their parent brands promise their effectiveness. Trying out new products is always a little tricky. Comparing your skincare regime with one new product coming in now and then seems like a task. It may seem unnecessary but comparing and using the crafted skincare regime for your skin is always better.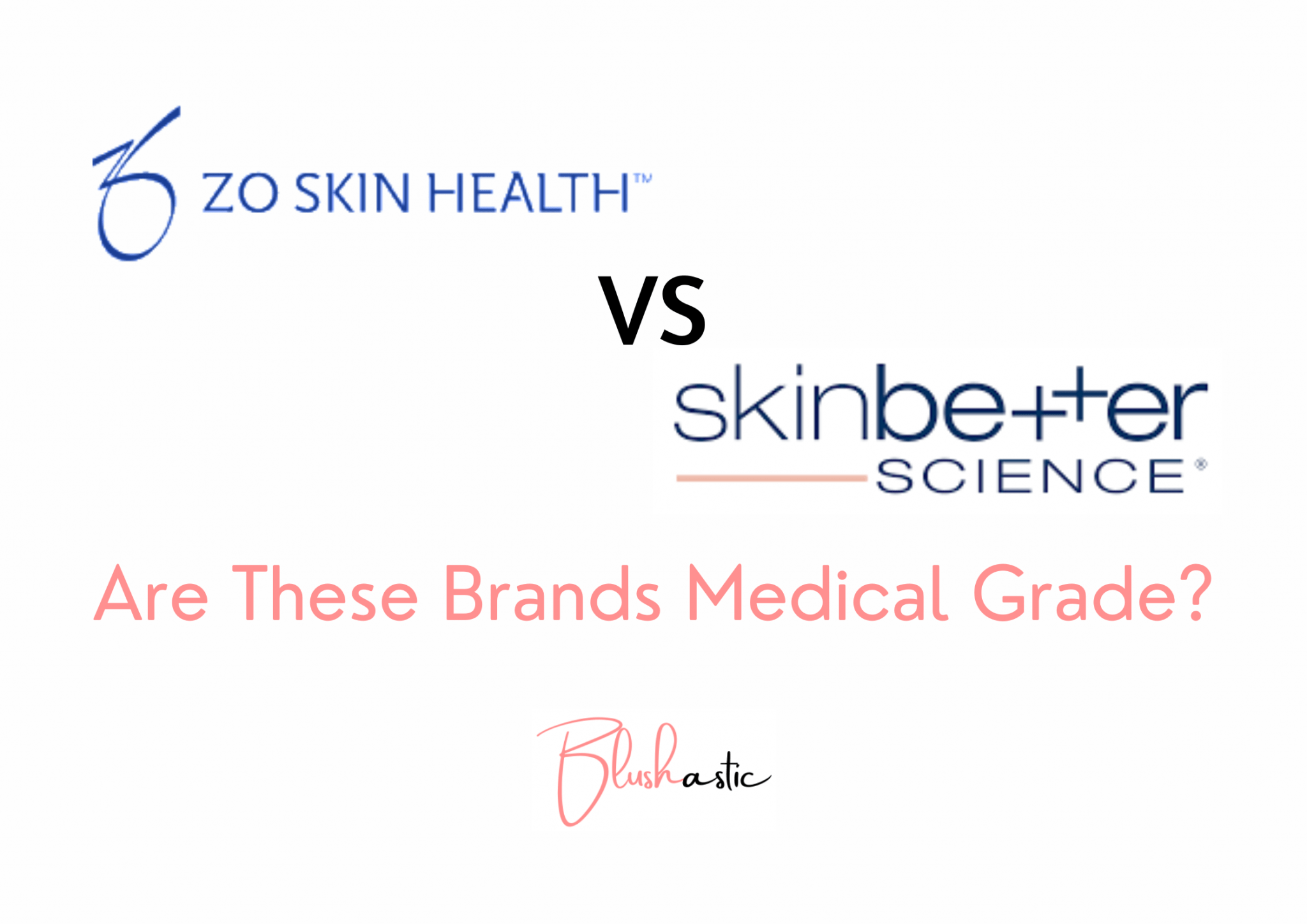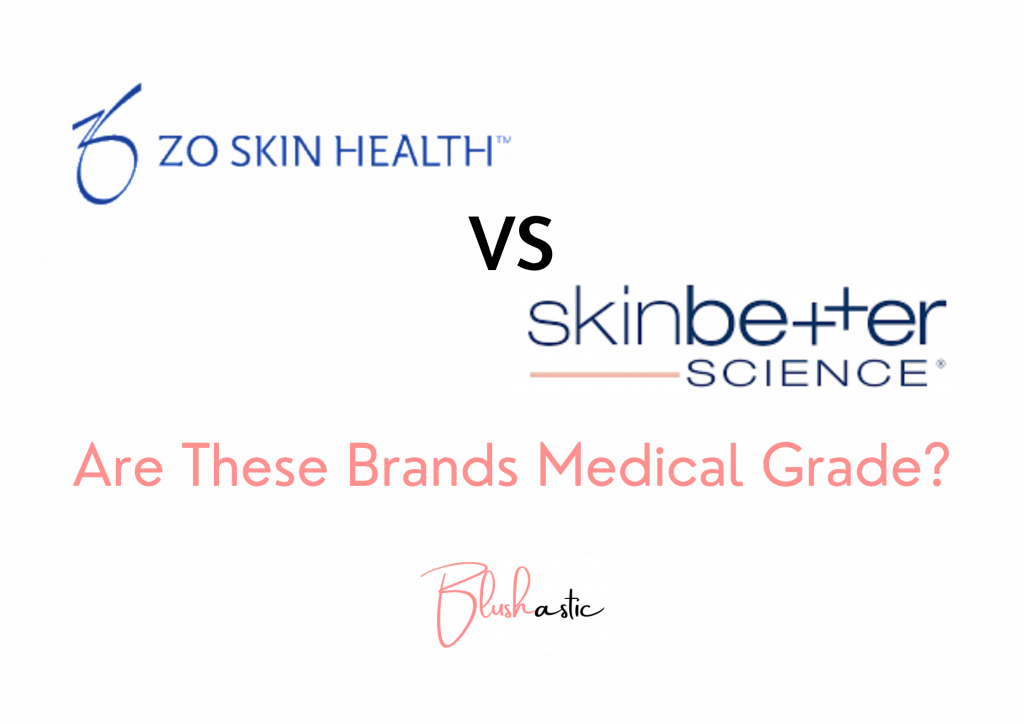 Some brands make similar kinds of products to treat the same things. The ingredients and results may vary, but the function of the products is the same. Most of them are anti-aging products that compete with each other. Zo Skin Health VS Skinbetter Science battle is in conflict of interest. We have you covered if you have trouble deciding between these two brands.
Zo Skin Health VS Skinbetter Science | Are These Brands Medical Grade?
Zo Skin Health is a newer skincare brand with anti-aging and correcting products. The founder is Dr.Obagi, who owned Obagi Skin Care before starting Zo Skin Health. Obagi and Zo Skin Health have so many similarities in products. Over the years, many women have trusted their products and the effects that they carry. Skinbetter Science was launched in 2016 and had been developing new products.
They are an award-winning brand, and most of its products are anti-aging skincare. Dermatologists and physicians work together to create excellent and effective formulas. It has a modern approach to skincare which is uncomplicated and can be imbibed in your daily life. These products are best compared to Zo Skin Health because they are well made and aim for healthier skin.
Both brands want to manufacture skincare for better skin and reduce the visible signs of aging. They don't focus on using toners and anti-aging creams, but they also concentrate on exfoliating and cleansing your skin. This is the common thing in both the brands that they don't just address the problem but also avoid the further degradation of your skin. If you're seeking a quick and effective anti-aging solution that really works, I personally recommend giving EELHOE Collagen Serum a try; for those interested, we've also undertaken a detailed review of its effectiveness.
Ingredients | Zo Skin Health VS Skinbetter Science
Zo Skin Health
Some of the primary ingredients used in Zo Skin Health's products are as follows.
Glycerin and Alcohol are some of the common ingredients. Glycerin is hydrating and builds a moisture barrier for your skin. It can lock in moisture in your skin. Vitamin C in it can prove that it can brighten skin. Alcohol can be positive as they reduce pore size and it can help you smooth your skin. They can also tighten your skin, and the decreased pore size can be beneficial for pouring the oil from the pores.
Salicylic and glycolic acids can be essential in your product as they can be the primary ingredients for cleansing your pores and removing dead skin cells from the surface of your skin. Mandelic acid can brighten your skin.
Disodium acetyl glucosamine phosphate can be beneficial for reducing the appearance of signs of aging. It can ease dryness, fine lines, wrinkles, and dehydration. Red ginseng extract can reduce signs of aging and promotes collagen production. It can tighten your skin and make it firmer. Vegetable protein can attract moisture from the surroundings as it is an emollient. It makes your skin feel hydrated and plump. It improves the texture of your skin and makes it softer. 
Tetrahexyldecyl ascorbate is a vitamin C ingredient that can enhance your skin and complexion. Jojoba esters can successfully clean your pores and exfoliate dead skin cells. They are also moisturizing and softening for your skin.
Skinbetter Science
There are some tried and tested ingredients in their products. Some of the primary ingredients in their overnight cream are the peptide blend. It can improve your skin barrier and reduce the visible signs of aging. It can reduce skin wrinkles and increase elasticity in your skin. It also contains ceramides, niacinamide, and hyaluronic acid. These are humectants and add moisture to your skin. It can fade, heal aging signs, and make your skin look healthy. Green tea extract contains antioxidants that protect your skin against radicals.
They have an even tone-correcting serum. It contains digalactosyl gallic acid, essential for reducing pigmentation and evening your skin's complexion. Arbutin can fade away dark spots and help lighten the darker areas of your skin. It can give you an even skin tone and reduce the discrimination on your skin. Kakadu plum extract can brighten your skin and bring about radiance to your skin. It makes your skin glow and can also improve your skin texture.

They also have a Trio Rebalancing Moisturizer. Some of its prime ingredients are urea complex which can reduce the skin buildup on your skin. It removes flaking and scaling skin. It can help moisturize your skin too. Salicornia herbacea extract, linoleic acid, and squalane are some water-retaining and moisturizing benefits. It can retain moisture from your skin and help in the healing process of your skin.
It also has an Eyemax cream containing jasmine and mushroom extract. Jasmine extract can nourish dry and sensitive skin. It has anti-inflammatory benefits and improves radiance in your skin. They also have a sunscreen lotion that olive fruit extract and titanium dioxide. Titanium dioxide is for fighting the UV rays and not letting them penetrate the layers of your skin. They also have a new Defense and repair serum. Some of its primary ingredients are Allyl PQQ. Allyl PQQ is an antioxidant technology and supports more energy production.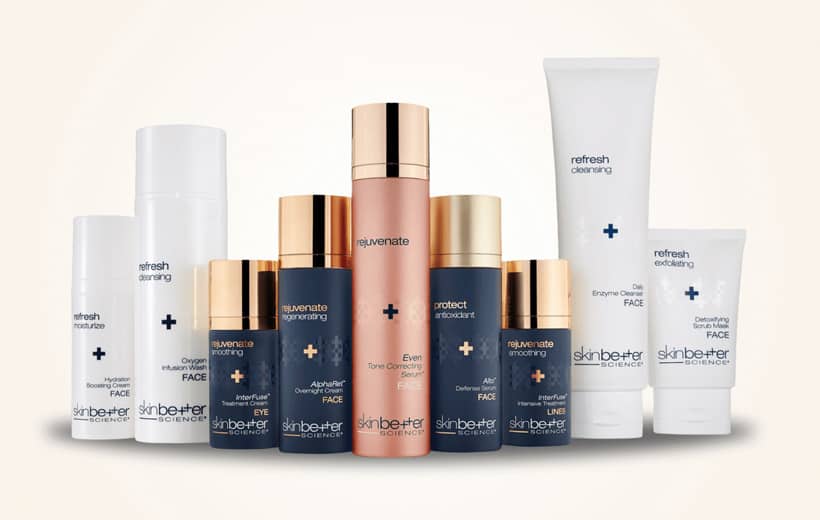 This energy is then converted to your skin's healing and repairing. Plankton extract protects your skin and vitamin C and E and nourishes it. Other ingredients include bisabolol and ginger root extract. Bisabolol has anti-aging and soothing benefits for your skin. The ginger root extract has protein and maintains the protein levels in your skin. It can improve skin health and skin flexibility. It also has anti-inflammatory and antioxidant qualities.
Similarities and Dissimilarities
There are some similarities between Zo Skin Health and Skinbetter Science. They have similar products like eye cream, moisturizing cream, anti-aging night cream, and sunscreen lotion. These are products identical to the bestsellers of both brands. Their function and aim are the same. Most products have similar ingredients like hyaluronic acid, niacinamide, retinoids, ceramides, and peptide complex.
These are some of the common elements that are beneficial for your skin. One of the essential things every day for both brands is the problems they are trying to solve. Hyperpigmentation, discoloration, anti-aging, dryness, and visible signs of aging. They are the same problems both brands target.
There are some differences between the brands too. One of the significant differences is reviews. There is a massive gap between the reviews. Zo Skin Health has many reviews supporting its claim, whereas Skinbetter Science does not have a lot of reviews to vouch for. There is a difference in the price point too. Zo Skin Health products are cheaper than Skinbetter Science products. These can be significant reasons people choose Zo Skin Health over Skinbetter Science.
Pros and Cons | Zo Skin Health VS Skinbetter Science
Zo Skin Health Pros
Their exfoliating cleanser can give your skin good exfoliation and remove all the dead skin cells. It gives your skin a very smooth texture and can improve the surface of your skin.
The cleanser makes your skin look healthy and improves moisture retention. It also gives you an even texture and toned complexion. The cleaner can give your pores a thorough cleanse. This process removes all the extra oil and sebum from your pores.
The exfoliating polish is responsible for cleaning your pores thoroughly and reducing the pore size. Skin feels smooth and soft throughout the process. This also contains exfoliation qualities and removes all the dead skin cells from the surface of your skin. It can unclog your pores and retain moisture in your skin.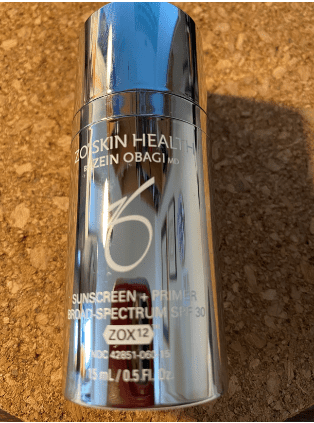 The product, known as the oil control pad, is straightforward and feels soft against your skin. They won't harm your skin in any way and are gentle on your skin. They also make your skin look shiny and healthy. They come 60 in a packet and are value for money. The anti-aging serum can reduce the visible signs of aging and improve the texture of your skin.
It can also improve the flexibility and firmness of your skin. The serum is lightweight in texture and stimulates collagen production in your skin, skin tightening qualities, and reduces saggy skin.
This happens because of the increased moisture in your skin which has healing benefits.
It can reduce the damage to your skin by external stressors. The Vitamin C activator can brighten your skin by reducing dark spots or other skin issues. It visibly improves your complexion because of the presence of Vitamin C. It can also give your face an even skin tone and better skin texture.
Cons
Some of the reviews say that the exfoliation qualities can be too harsh on your skin and disrupt the natural barrier of your skin.

People also say that some products can make your skin very dry.

Some of their products are very expensive.

According to reviews, some of their products don't smell very good.
Skinbetter Science Pros
These are some of the benefits of using Skinbetter Science products. Their overnight cream is an anti-aging night cream. It contains retinoids and AHAs, which can rejuvenate your skin without irritation. It can reduce the visible signs of aging and fine lines/wrinkles. The cream is also effective in improving your skin tone and improving texture of your skin. As this is an overnight cream, it induces moisture in your skin and moisturizes.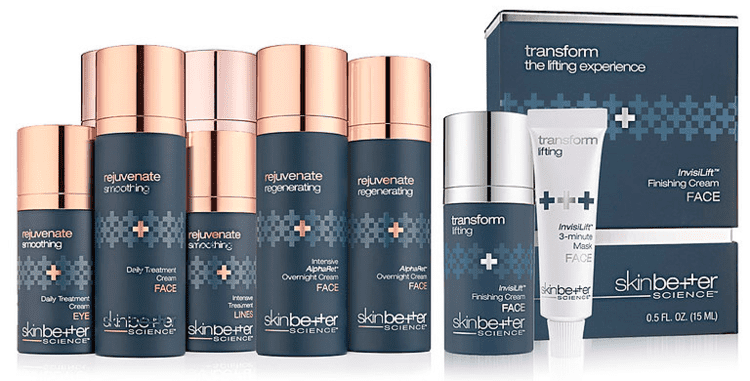 It reduces skin dryness and does not cause any irritation while doing so. The surprising part is that it does not cause any skin irritation; it is because of the presence of retinoids. It reduces fine lines and wrinkles on your face and helps in healing.
They also have a tone-correcting serum; if you have different colored patches on your skin or hyperpigmentation, you can use this serum. It can reduce the brown patches on your skin and sun damage. The toner can reduce hyperpigmentation and discoloration in your skin. It does not have hydroquinone and other harmful substances.
It is a tone corrector that brightens your skin and reduces the spots and discoloration on your skin. A distinct yellowness comes with hyperpigmentation that can be avoided with the toner.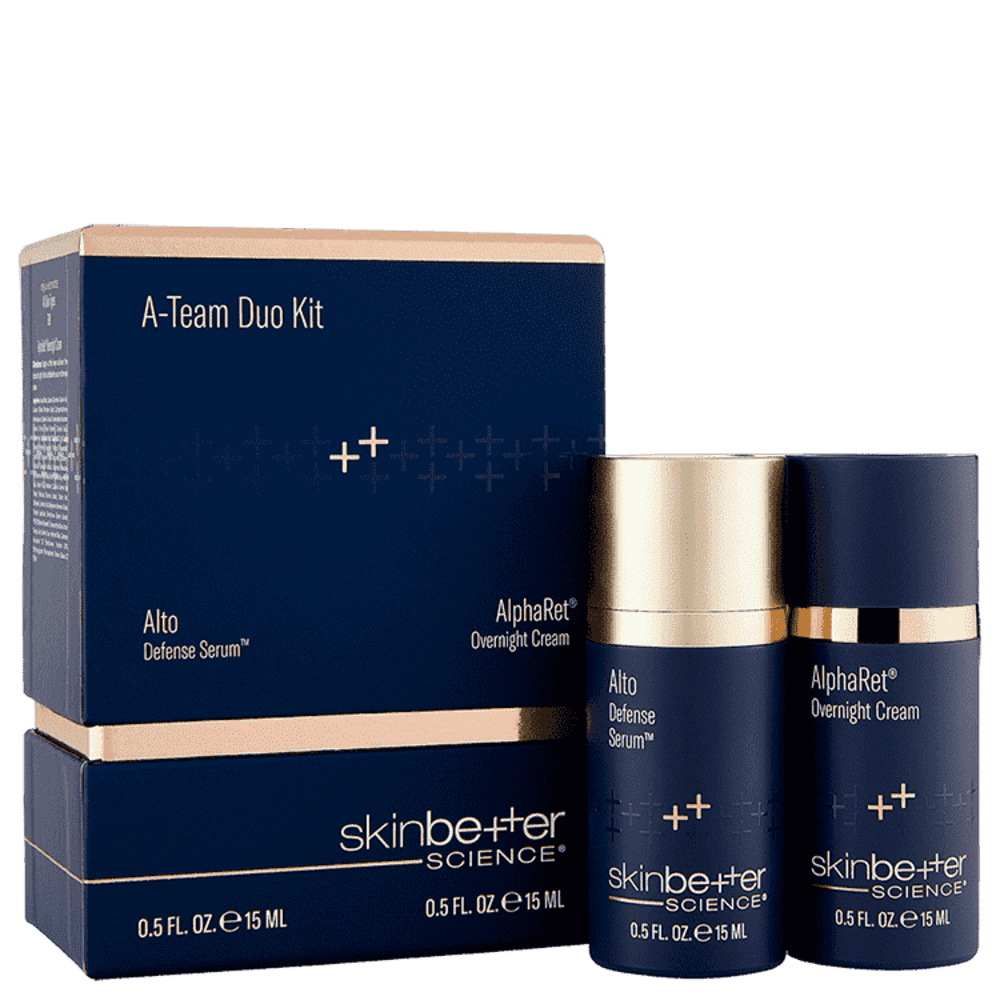 Their moisturizer treatment is primarily focused on hydrating your skin. It can provide heavy hydration that can balance your skin and moisturize it. Skin radiance and smoothness improved. It can improve your skin texture and make your skin look healthy. The moisturizer can reduce the appearance of fine lines and wrinkles and help with skin dryness too. It keeps your skin plump and smooth. Using it for some time can improve the skin texture and start looking healthier with time. They also have an Eye cream named Eyemax. The cream can enhance the appearance of dryness, puffiness, crepey skin, fine lines, and darkness around your eyes.
It can reduce the under-eye bags and other signs of aging. It also has enough moisture to restore the skin barrier near your eyes. The sunscreen lotion is a light-coverage lotion that can reduce the risk of sunburn. It can also reduce the skin aging that happens because of sun damage. It has an 80-minute water resistance too. The defense and repair cream can minimize skin dullness, redness, and overall texture. It can improve your skin tone and result in brighter and more radiant skin.
Cons
There are no reviews to support any claim for the product. You cannot find reviews anywhere.

These products are not available on mass retail sites.

It is costly and not affordable for us to buy often.
Customer Insights | Zo Skin Health VS Skinbetter Science
Zo Skin Health
Sasha says, "I started using Zo Skin Health products a while back. I bought eye cream and the exfoliating polish a while back. They have been extremely skin-friendly and beneficial for my skin. The eye cream is my go-to every morning, reducing my eyes' puffiness and hiding my under-eye bags. It can be very refreshing and rejuvenating for your eyes. The cream feels very lightweight below my eyes and has reduced the visible signs of aging near my eyes. I have fewer wrinkles and fine lines near my eyes than before.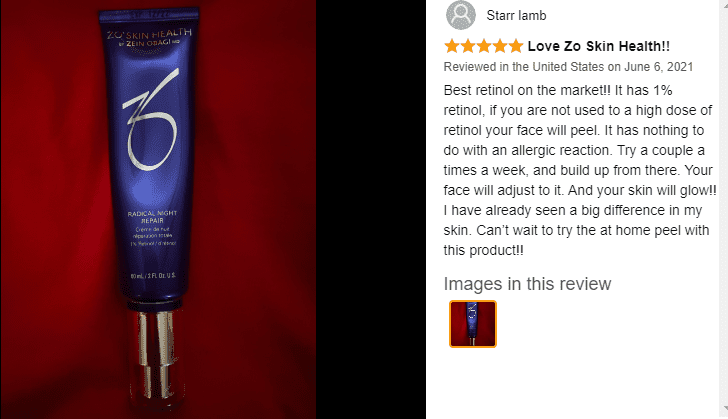 The exfoliating polish removes all the dead skin cells and the skin buildup. It can clean my face well, and I don't need to do anything extra. I love their products and would like to try more of them. As of now, I am thrilled with these two products. You need to buy this under-eye cream if you are a working woman. It makes all the dullness and the tiredness from the previous night."
Skinbetter Science
Theresa says, "I saw the Skinbetter Science brand online and decided to try it a while back. I ordered their tone corrector and the eye cream. I am pretty happy with the tone corrector. Some days it has reduced most of the dark spots and patches on my skin. There was a considerable decrease in the discoloration near my cheeks. I have been struggling with this issue for a long time. Some products successfully reduced pigmentation, but this one was the best. I could see good improvement and an even tone on my face.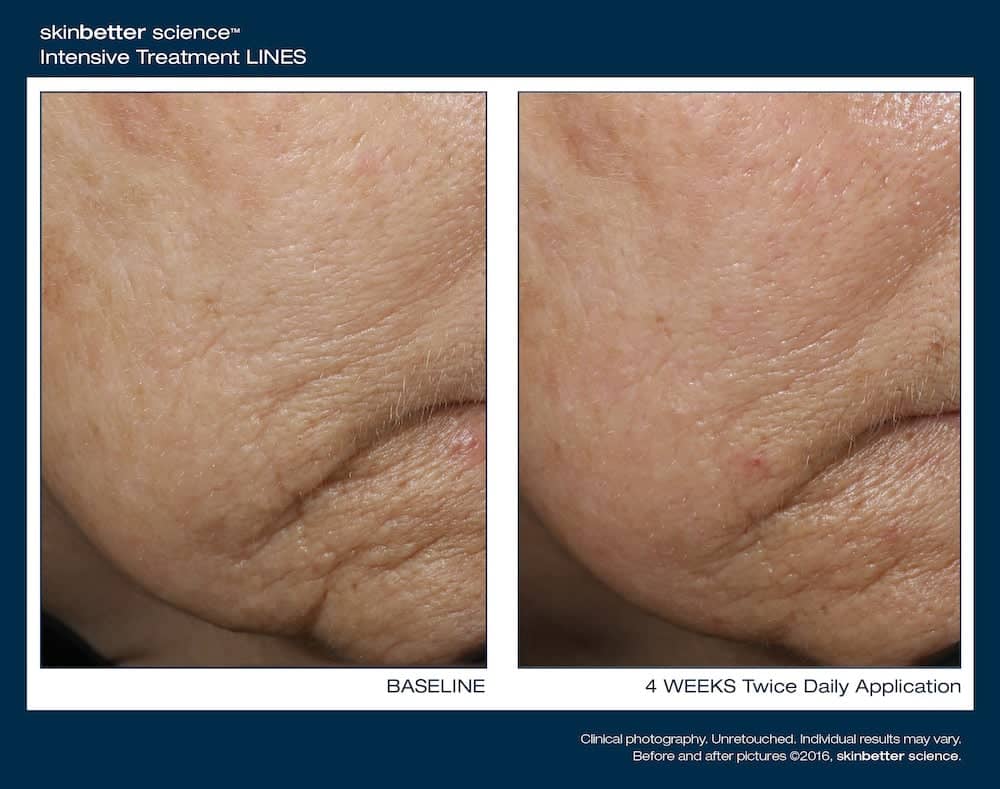 The eye cream did not work for me, though. I did not get instant results, and there could be better ingredients for faster results. I might have to use it for a long time to see noticeable results. I would not recommend the brand as it is costly and cannot be easily affordable."
FAQs | Zo Skin Health VS Skinbetter Science
Is Skinbetter Science medical grade?
Yes, Skinbetter Science is a medical-grade brand for your skin.
How is Zo Skin?
Zo Skin Health has excellent reviews as this is a newer version of an older brand and has terrific reviews. It has good quality products that show effective results in about no time. It has a wide range of products that can nourish your skin and make it healthy looking. People often compare it with different skincare giants such as Obagi and SkinMedica but it comes to light that Zo was a preferable choice for them.
Who owns Skinbetter Science?
You would be surprised to know that L'Oreal owns Skinbetter Science. They are a loyal and trustworthy brand.
Closure
There was a strict comparison of Zo Skin Health VS Skinbetter Science. They are both relatively new brands, but Zo Skin Health has a lot of popularity due to its founder. It can be a difficult choice between the two. However, Zo Skin is cheaper and has better reviews. There are similar ingredients and functions of the products.
The core aim is that they want to solve the same problems and have developed products just for that. The better of the two is Zo Skin Health, as they have a better reputation and their products are more effective. We need more reviews from Skinbetter Science for a fair competition.
I'm Sarah Abraham, the founder and co-author of Blushastic.com and a professional makeup artist. Beauty is more than just skin deep, and that's why I'm passionate about sharing my knowledge and experience to help people feel confident and beautiful on the inside and out.
Whether it's skincare, haircare, or fashion, my goal is to empower women to feel their best. With my expertise in the beauty industry, I strive to provide practical advice and tips that are accessible to everyone, regardless of their skill level or budget.