How many of you grew up slathering on a lot of makeup to hide your skin problems? Raise your hands! I certainly did. My naive teen self believed that makeup was the only way to trick people into thinking I had clear, bright, and flawless skin. If you thought the same, you would agree that we were way off the mark because skin care is the correct answer to having healthy and beautiful skin. A skincare routine tailored to your skin's needs can significantly improve your skin's appearance and increase your confidence.
No matter how tempted you are to use exfoliants, actives, and other potent ingredients, it is critical to remember that gentle products are always the best, especially if you are a beginner. Lucky for you, this Vanicream VS CeraVe comparison will pit two popular skincare brands against each other to determine the best choice for your skin type and concerns.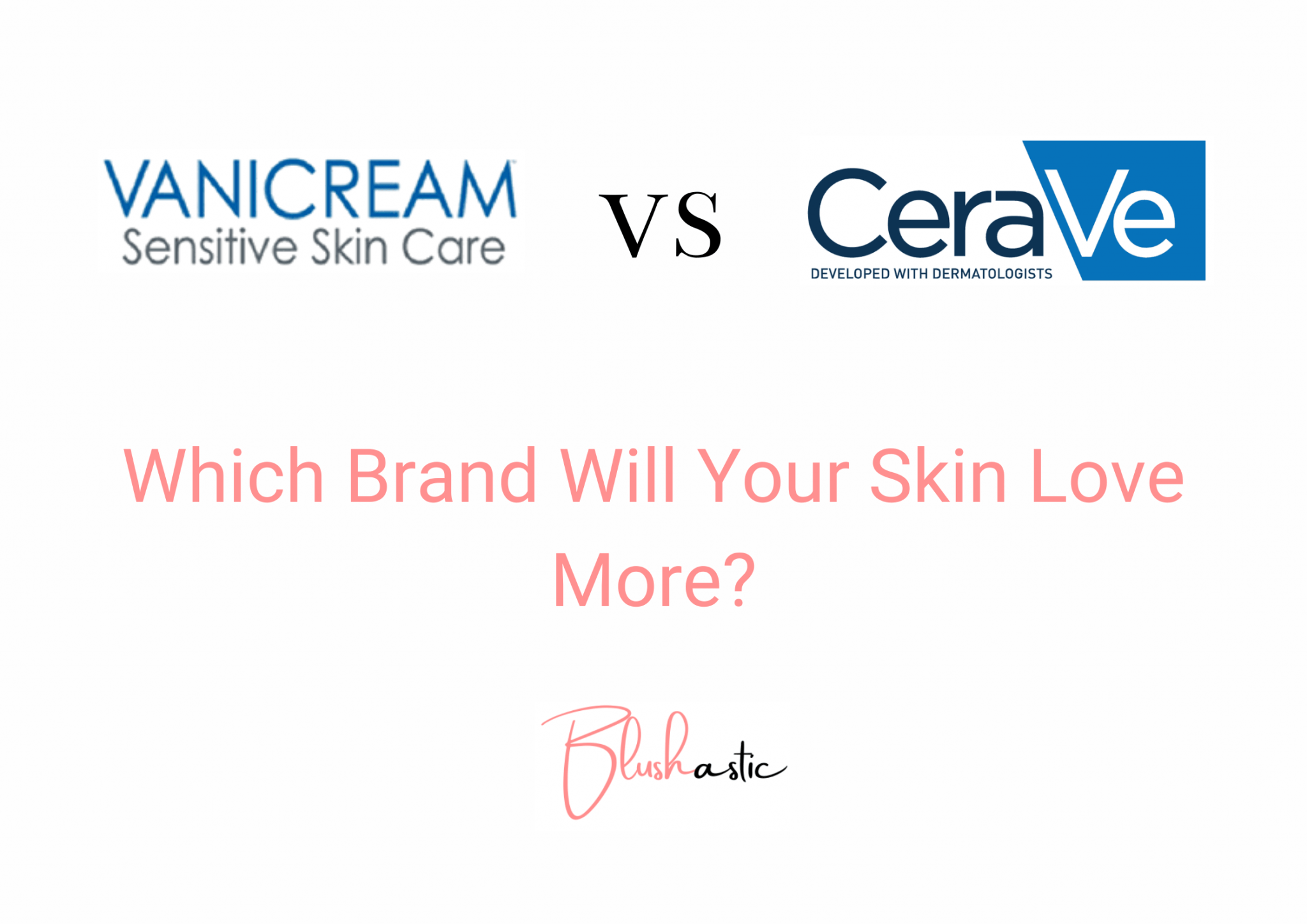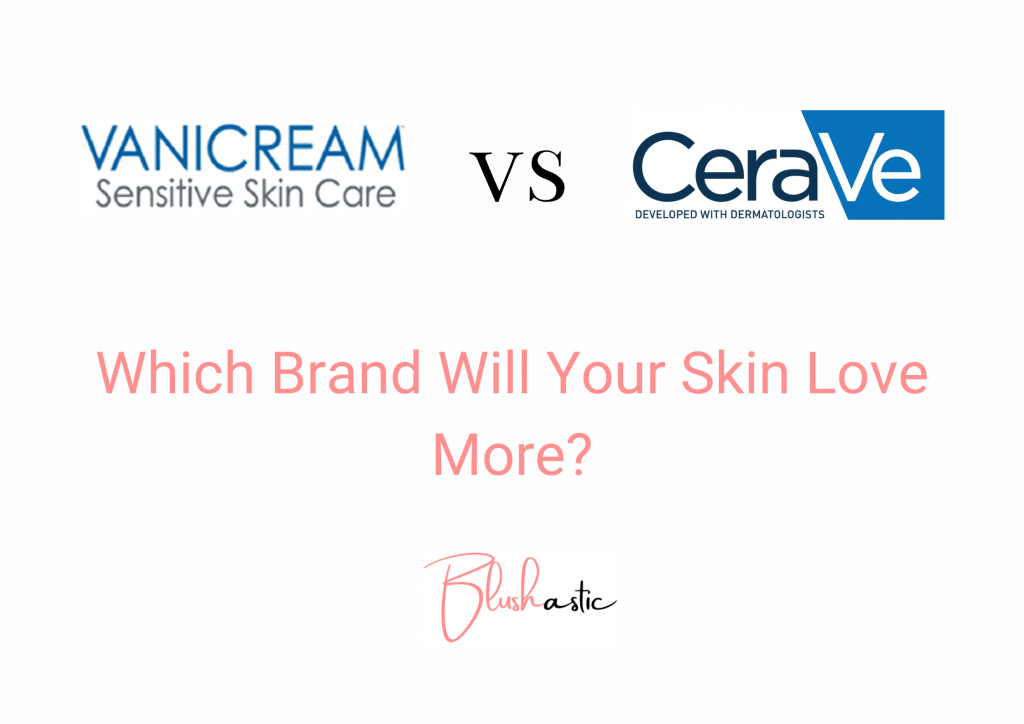 Our interest in skincare has grown significantly in recent years. People are also curious to learn about different ingredients, how they work, and how they benefit our skin. If you're a nerd about skin science and skin care, you know how important it is to use potent but gentle products on our skin; otherwise, you risk irritating it and inviting more trouble than necessary. Although brands have become more transparent, honest, and trustworthy, people often feel more at ease trusting doctors and dermatologists.
After all, a doctor is well qualified to assess your skin concerns and provide appropriate solutions. But what if you can't afford to see one? Don't worry; many dermatologists are now available on social media, sharing valuable skincare information for free. Furthermore, both Vanicream and CeraVe employ several skilled dermatologists who work tirelessly to create gentle yet effective products. So, without further ado, let's find out which brands' products will work best for your skin.
Vanicream VS CeraVe | Which Brand Will Your Skin Love More? 
About 
Conrad Thompson and Ed Mansfield, the founders of Vanicream, were pharmacists at a local hospital in 1974. They understood the needs of patients because they worked closely with dermatologists. Given their extensive experience in product formulation, several dermatologists suggested they start a company to make better products than the ones commercially available for people with sensitive skin, following which they founded Pharmaceutical Specialties Inc. in 1975.
An experiment that began in a small rented building with a few part-time assistants has grown into a massive skincare brand whose products are widely distributed throughout the United States and internationally. Vanicream has earned a good reputation due to its meticulous formulations, strict operating principles, and integrity, with many physicians, pharmacists, and dermatologists fully supporting its products.
Founded in 2005, CeraVe is presently under the acquisition of L'Oréal, a French cosmetic, and personal care company. CeraVe's journey began when experts noticed that many skin conditions, including acne, eczema, and psoriasis, shared one feature: a weakened and compromised skin barrier. A unique combination of skin-identical ceramides with patented MultiVesicular Emulsion Technology (MVE) marked the birth of CeraVe.
Fast forward to today, this brand has made an indelible mark in the beauty industry with over 70 skincare products for various skin types and concerns. CeraVe's inventive and effective formulations have earned them a devoted following. It is now the most popular dermatologist-recommended skincare brand in the United States and is also available in more than 40 countries worldwide.
Who Is It For? 
According to Vanicream's official website, this brand specializes in sensitive skin. Sensitive skin is not a medical condition that needs diagnosing. It simply refers to skin that gets easily irritated and inflamed. Research suggests approximately 40% of men and 50% of women report having sensitive skin.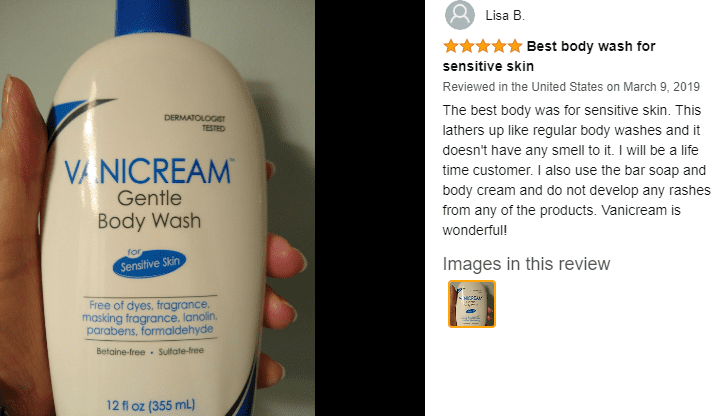 Eczema, rosacea, contact dermatitis, and photodermatoses are a few common causes of sensitive skin. Because this skin type readily reacts negatively to skincare and cosmetics, selecting and using soothing products is critical. Vanicream experts assure that they go to great lengths to select ingredients carefully, create potent formulations, and test and monitor them for the highest level of efficacy and safety.
CeraVe products primarily address skin issues caused by a weakened skin barrier. Their unique formulations help replenish the skin's existing ceramides, relieve dry skin by restoring moisture loss, and increase hydration, which is beneficial in repairing a compromised skin barrier.
While the brand has excellent products for treating specific skin issues such as sensitivity, dryness, eczema, and psoriasis, it also offers a wide range of products for treating problems seen in people with other skin types. They also have a safe and gentle line of baby skincare products. It is safe to say that no matter what your skin type or concerns are, CeraVe has a solution for everyone.
Ingredients 
Vanicream products are designed specifically for people with sensitive skin. Generally, if your skin quickly turns red, stings, burns, or breaks out in acne, you most likely have sensitive skin. Such skin requires soothing and gentle ingredients, which is why Vanicream products contain a short list of mild yet effective ingredients that are ideal for sensitive skin.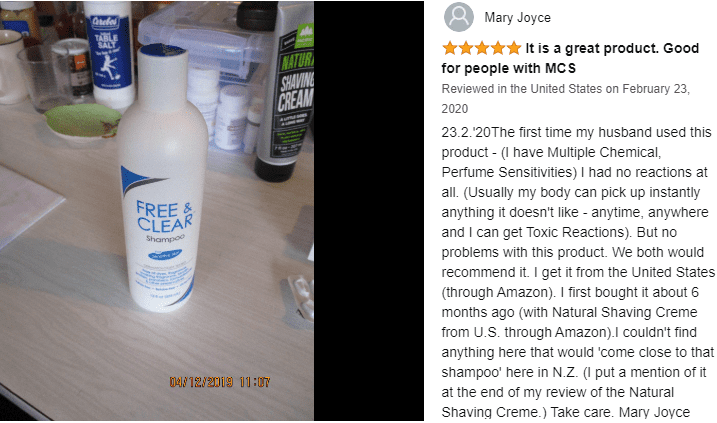 Furthermore, a short ingredient list reduces the possibility of irritation. Vanicream products are also free of irritants like dyes, fragrances, lanolin, parabens, and formaldehyde releasers. Let's take a quick look at some of the ingredients in Vanicream products. 
Allantoin And Panthenol 
Both ingredients are excellent moisturizers that are ideal for sensitive skin. Allantoin helps water stay within the skin rather than evaporate, which is one of the main reasons it works so well as a moisturizing agent. Allantoin is also beneficial in treating acne, wrinkles, aging skin, scars, and hyperpigmentation.
Panthenol, also known as vitamin B5, is a humectant and an emollient, which means it holds water in the skin, soothes it, and protects it from external and internal aggressors. It also improves the hydration and elasticity of the skin, promotes wound healing, and reduces redness and inflammation.
Hyaluronic Acid 
You must live under a rock if you haven't heard of Hyaluronic Acid and its incredible benefits. HA is found commonly in connective tissues, particularly in the eyes, joints, and skin. It gives our skin structure and hydration, resulting in a smooth, glowy, and plump appearance.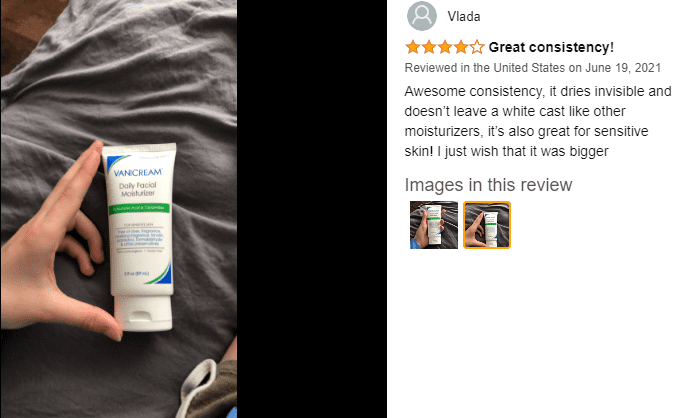 It is a powerful humectant that keeps water molecules on the skin's surface and reduces transepidermal water loss. It promotes wound healing and treats inflammation, eczema, and facial redness. The presence of hyaluronic acid in moisturizers acts as an anti-aging agent by smoothing wrinkles and fine lines.  
Ceramides 
Ceramides are fats or lipid molecules found in skin cells that account for up to 30-40% of the skin's outer layer (or epidermis). They are essential in retaining moisture in the skin, helping it be moist, supple, and smooth. Ceramides shield your skin from environmental damage, allergy, and infection-causing germs or bacteria/fungi. They also aid in rejuvenating the skin's barrier and reducing the appearance of fine lines and wrinkles. Ceramide-based products help restore the skin's natural ceramide level and help prevent common skin problems such as eczema, redness, and more.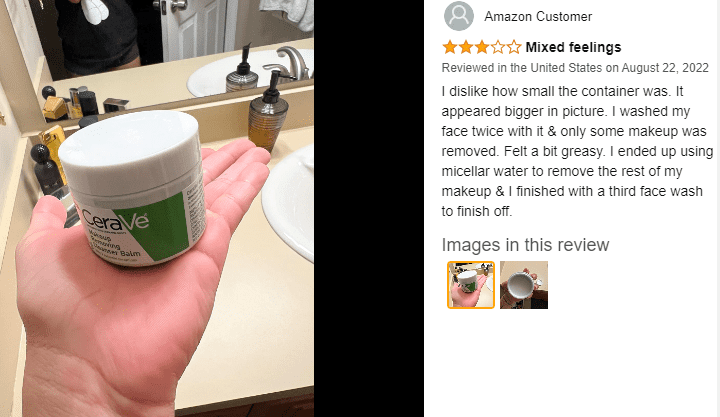 The USP of all CeraVe products is the presence of three essential Ceramides and Hyaluronic Acid. There are two types of ceramides: natural (found in the skin's outer layers) and synthetic (artificial). Ceramides used in CeraVe products are the same as those found naturally in our skin. They aid in replenishing the skin's natural lipid levels and restoring a healthy skin balance. Furthermore, CeraVe products are non-irritating, cruelty-free, fragrance-free, and non-comedogenic (majority of products). Let's look at some of the CeraVe ingredients.
Niacinamide 
Niacinamide is a well-known ingredient with numerous skin benefits. It regulates oil production, reduces inflammation, minimizes the appearance of pores, and treats hyperpigmentation. Niacinamide helps rebuild healthy skin cells while protecting them from the sun, pollution, and other toxins. Research shows that this ingredient can also benefit aging and mature skin types by reducing the appearance of wrinkles and fine lines. Additionally, Niacinamide can help reduce acne, improve skin texture, and relieve irritation caused by eczema and other inflammatory skin conditions.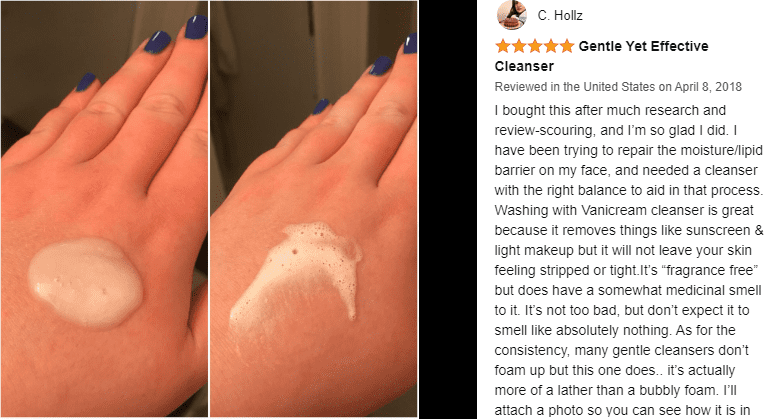 Peptides
Peptides, also known as polypeptides, are chains of amino acids that serve as protein building blocks. They can penetrate the skin's outer layer and help the cells produce more collagen and elastin. Peptide-induced increases in collagen and elastin production make the skin appear firmer, plumper, and smoother.
There is also a reduction in the appearance of fine lines and wrinkles. Peptides can also help to repair a compromised or damaged skin barrier, which is necessary to protect the skin from bacteria, UV rays, pollution, and other aggressors. Furthermore, peptides can help to reduce inflammation and kill acne-causing bacteria.
AHAs and BHAs
Alpha-Hydroxy Acids (AHA) and Beta-Hydroxy Acids (BHA) are primarily exfoliants that aid in the improvement of skin's appearance. AHAs are water-soluble and mainly help exfoliate the skin's upper layer. BHAs, on the other hand, are oil-soluble and can penetrate deeper into the skin to provide a thorough and deep cleanse.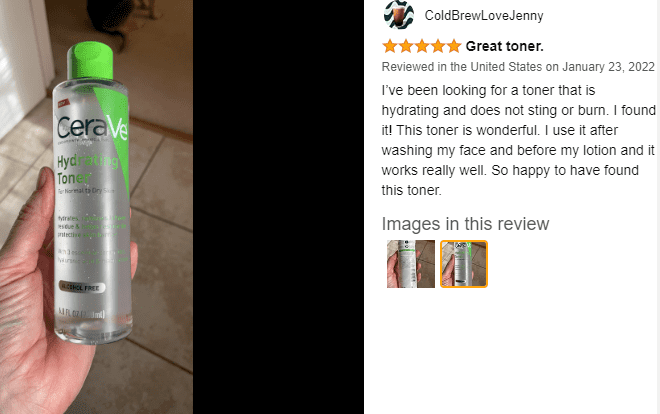 CeraVe employs well-known AHAs such as Glycolic Acid and Lactic Acid to help prevent acne breakouts, decrease pigmentation, reduce signs of aging, and eliminate uneven texture. Salicylic Acid, a BHA, is found in CeraVe products and is well known for its effectiveness as an acne treatment. It also deep cleanses pores, reduces blackheads and whiteheads, and soothes redness and inflammation.
Product Comparisons 
Vanicream VS Cerave Cleanser 
Vanicream Gentle Facial Cleanser, as the name suggests, is a gentle formulation that removes impurities and excess oil without drying out your skin. It is ideal for daily use and best suits people with dry or sensitive skin. The product formulation includes a short list of ingredients that effectively carry out the cleansing process while causing no skin irritation.
Glycerin, the main ingredient in this cleanser, is a powerful moisturizer that keeps the skin lipids between our skin cells healthy, prevents irritation, and helps to restore the barrier. The face wash also contains gentle surfactants such as Coco Glucoside and Sodium Cocoyl Glycinate, which effectively capture and remove dirt, oils, and other impurities.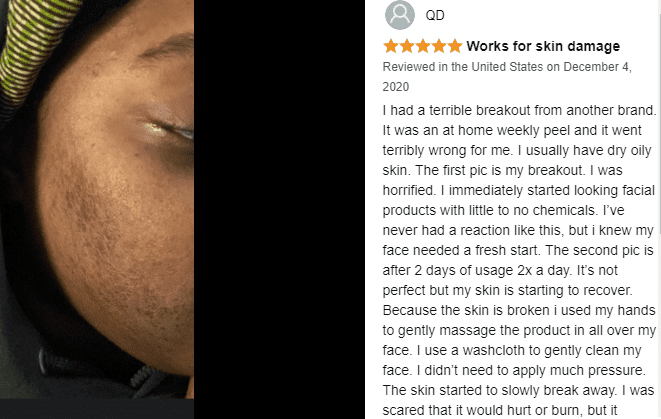 Features 
Available in a pump packaging 

Minimal ingredients list 

It has a gel-like consistency 

Lathers well

Ideal for people with dry or sensitive skin 

Relieves and soothes irritated, itchy, and red skin

Best to use in the event of allergies or skin reactions

Free of dyes, soaps, fragrances, lanolin, parabens, sulfates, and formaldehyde 

Non-comedogenic (which means it will not clog pores)
CeraVe Hydrating Facial Cleanser, like Vanicream cleanser, removes dirt, makeup, and other debris without disrupting the skin's natural protective barrier or dehydrating the skin. However, the main distinction between the two products is their ingredients. While the Vanicream cleanser has a short and simple ingredient list, the CeraVe face wash has a long list of ingredients and actives that hydrate the skin and repair the skin's defense mechanism.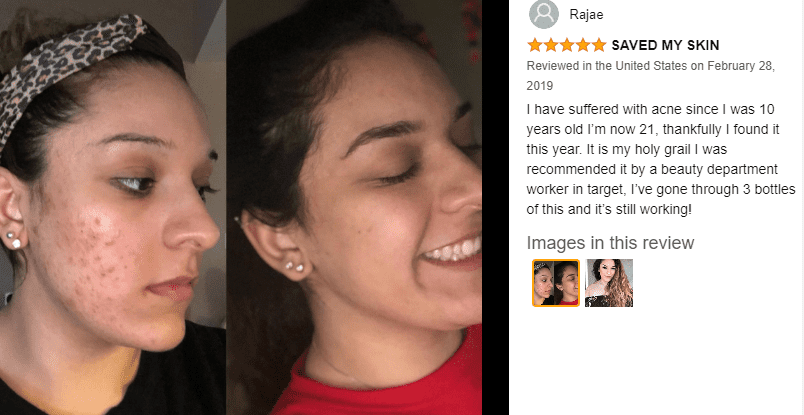 CeraVe cleanser contains three essential ceramides that help restore moisture and maintain a healthy skin barrier. Hyaluronic Acid, a powerful humectant, improves the appearance of our skin and keeps it hydrated. Phytosphingosine, which has anti-inflammatory and antimicrobial properties, is another notable ingredient in CeraVe cleanser. It is also a component of the skin's natural defense system.
Features 
Available in a pump packaging 

Developed with dermatologists 

It contains a long list of potent ingredients 

It has a creamy texture

Suitable for normal to dry skin

Restores the skin's barrier and locks moisture

Non-comedogenic (does not clog pores) 

Non-irritating and fragrance-free
Vanicream VS Cerave Moisturizer
Vanicream Moisturizing Cream is a thick, rich cream that aids in the restoration and maintenance of moisture levels. It also helps to soothe red, irritated, broken, or itchy skin. This cream is also helpful in treating dry skin caused by eczema, ichthyosis, psoriasis, and winter itch. Like other Vanicream products, this moisturizing cream has a short ingredient list, making it ideal for sensitive and dry skin types.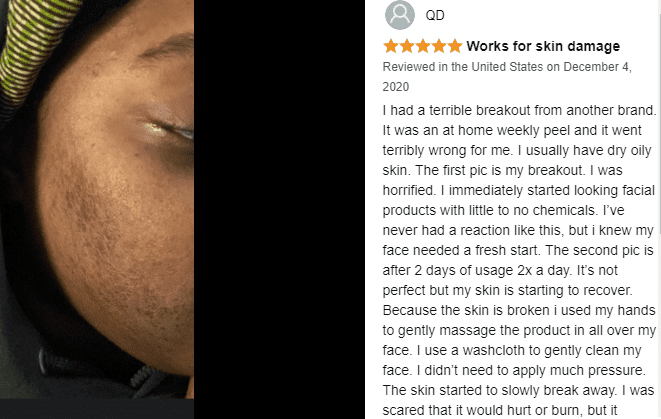 It contains humectants, such as Sorbitol and Propylene Glycol, which attract and hold water in the skin. Emollients like Simethicone and Glyceryl Stearate in this cream keep the skin soft and supple. The second ingredient in this cream is petrolatum, also known as petroleum jelly. It sits on top of the skin and prevents transepidermal water loss (TEWL).
Features 
Rich and creamy texture 

Suitable to soothe and repair broken skin

Helps relieve dryness 

Does not clog pores 

Non-greasy and spreads easily 

Ideal for use on the entire body

Aids in the relief of eczema and psoriasis

Fragrance-free
CeraVe Moisturizing Cream is a light cream that promises to repair a weakened skin barrier and the problems arising due to it. Like other CeraVe products, this cream contains Hyaluronic Acid and Ceramides, which help to soothe dry skin, relieve irritation, and maintain a healthy skin barrier.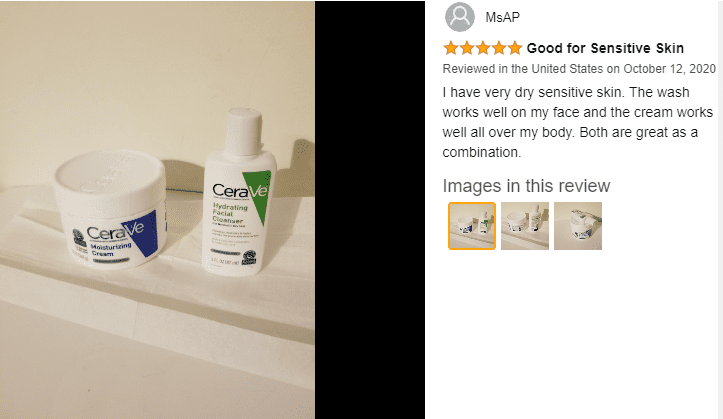 This cream contains emollients and humectants like Petrolatum, Glycerin, and Dimethicone, which attract moisture and make the skin smooth, soft, and supple. This product also contains tocopherol, an antioxidant that helps protect the skin from free radical damage and strengthens the skin barrier. This cream can also help reduce and prevent acne using phytosphingosine, an antimicrobial or antibacterial agent.
Features 
Light, non-greasy, and creamy texture 

Suitable for dry skin 

Provides 24-hour hydration

 It contains the goodness of Hyaluronic Acid and Ceramides 

Aids in the restoration of the skin's protective barrier

Ensures efficient delivery of ingredients using patented MVE technology 

Non-comedogenic and fragrance-free
Customer Reviews | Vanicream VS CeraVe
Positive feedback can quickly entice us to buy a product. However, it is essential to remember that what works for others may not work for you, and vice versa. The suitability and benefit of Vanicream or CeraVe products to your skin depend highly on your skin type and concerns, the other products you use, and how you pair different ingredients. Before purchasing any product, it is best to read the ingredient list or consult a doctor thoroughly.
Furthermore, a patch test before use can help you avoid side effects. The Internet has numerous positive Vanicream and CeraVe reviews, but there are a few disappointed-filled reviews here and there. As previously stated, the outcomes of these products are subjective. Let's look at reviews we gathered from various online sources to see what people say about Vanicream and CeraVe products.
Vanicream Reviews 
Katie explained, "I recently added Retinol to my skincare routine, and as a result, my skin peels and becomes red and itchy often. My doctor advised me to avoid actives and exfoliants and use gentle, non-irritating products instead. She also recommended the Vanicream cleanser and moisturizer. I've been using both products for a few weeks now and am pleased with the results.
Despite being gentle, the cleanser removes sunscreen and makeup effectively without drying my skin. The moisturizer is my favorite because of its rich buttery texture. It suits my dry skin and provides immediate hydration. It also reduces the irritation caused due to Retinol. I will continue using these products even after my skin irritation subsides."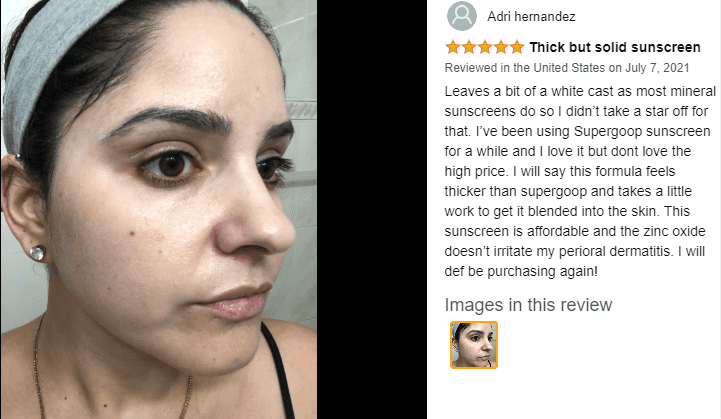 Kenna wrote, "I have been using the Vanicream Moisturizing Cream for the past year. It's perfect for my sensitive and dry skin. I've recently started making my boyfriend take care of his skin. I was confident that this cream would suit him, but I was surprised when it caused tiny breakouts on his skin. He also said that it takes time for the cream to get absorbed into his skin.
He has extremely oily skin, which is probably why this cream felt heavy and greasy. He stopped using it a few days ago, and his skin is returning to normal. So, in my experience, this cream works best for dry, irritated, or sensitive skin. If you have oily skin, this may not be your best option."
CeraVe Reviews 
Destiny stated, "I recently finished the CeraVe Salicylic Acid cleanser and decided to share my thoughts. I don't have severe acne, but my skin is oily, so I get a few breakouts now and then. This cleanser has been extremely beneficial in thoroughly cleansing my skin without irritating it. Most importantly, it has significantly reduced and prevented breakouts. The liquid-gel texture is fantastic. It foams up nicely and is also simple to remove. This product is a great cleanser for people with oily skin, large pores, or acne. I strongly advise you to try the cleanser if you have such concerns."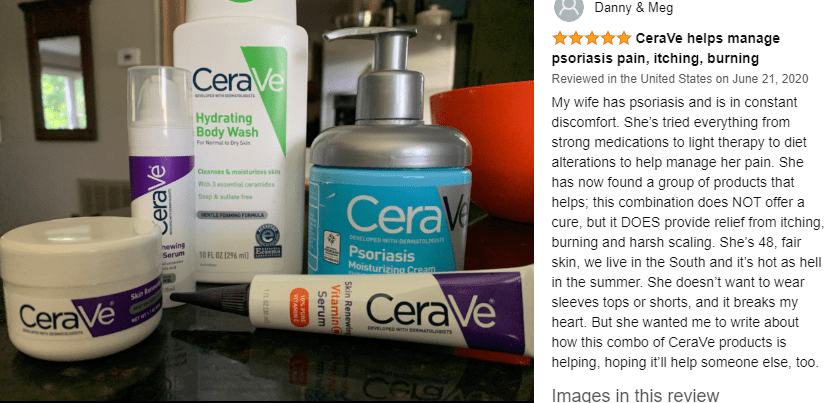 Kiara mentioned, "I recently went on a beach vacation, and my skin suffered greatly due to the harsh weather and sunlight. My friend had the CeraVe Moisturizing Cream and suggested I use it to soothe my skin. I was pleasantly surprised when the redness and irritation disappeared after only one application. When I got home, I bought that cream along with the Hydrating Facial Cleanser and SPF. I've been using all three products twice daily for the past 4-5 weeks, and my skin has greatly improved. It always appears healthy, hydrated, and glowing. I am happy to have discovered this skincare brand."
Frequently Asked Questions | Vanicream VS CeraVe 
What is the difference between CeraVe and Vanicream?
Vanicream and CeraVe are drugstore skincare brands known for their gentle but effective formulations. One can find many similarities between the brands, ranging from packaging to product texture to formulations. Nevertheless, the primary distinction between the two is that Vanicream is a sensitive skin-focused brand that develops products specifically for people with dry or sensitive skin and other specific issues such as eczema and psoriasis.
CeraVe, on the other hand, curates products that assist in the restoration of a compromised or broken skin barrier. A variety of products for different skin types and problems are also available. Additionally, unlike Vanicream, their products contain powerful active ingredients such as Ceramides, Hyaluronic Acid, and Niacinamide.
Is Vanicream or CeraVe better for eczema?
Eczema (Atopic Dermatitis) is a common medical condition in which patches of skin become rough and red blisters form, causing itching and bleeding. Eczema patients can benefit from topical creams and oral medications. However, taking care of the skin with gentle products is also very important. CeraVe and Vanicream both offer eczema-friendly skincare products.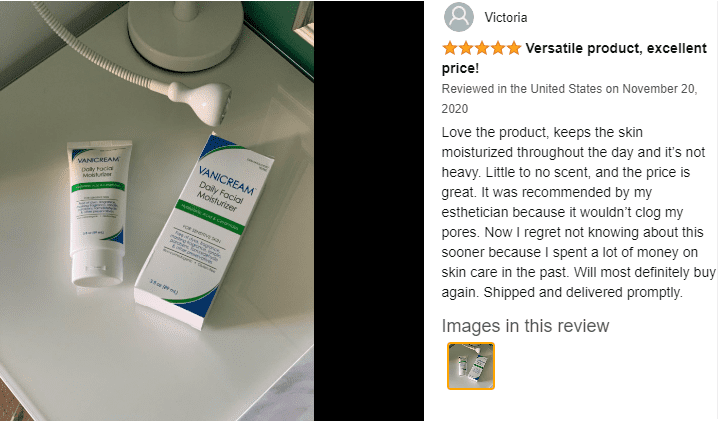 Nonetheless, because Vanicream is a brand that specializes in skin conditions such as eczema, it is better to rely on Vanicream than CeraVe. Furthermore, Vanicream products have a short ingredient list helping to soothe and calm the skin without irritating it.
Where to buy Vanicream products?
You can purchase Vanicream products directly from the company's official website. Otherwise, they are available at Walgreens, CVS Pharmacy, Target, Walmart, Amazon, H. E. B., Kroger, and Rite Aid. Similarly, you can purchase CeraVe products through their official website or the retailers listed above, in addition to Costco and Ulta.
Why is CeraVe so popular? 
CeraVe has developed a cult-like following recently and is extremely popular on online platforms such as Tik Tok and YouTube. Dermatologists and skincare experts also highly recommend this brand. CeraVe's mild, simple, and potent formulations have greatly influenced its popularity. Their products help restore moisture and the skin barrier by employing powerful ingredients such as Ceramides, Hyaluronic Acid, and Niacinamide.
Their patented MultiVesicular Emulsion Technology (MVE) also contributes to the efficacy of their products. CeraVe also offers a wide range of products for various skin types and concerns. It is a drugstore brand, so it is easily accessible and inexpensive. Given all of the above reasons, it is safe to say that CeraVe is an excellent brand actively elevating the skincare industry and truly deserves its immense popularity.
Closure
Taking care of your skin is difficult, especially if it is sensitive and readily reacts to products, resulting in redness, itchiness, and irritation. Brands like Vanicream and CeraVe come in handy at this point to rejuvenate your skin from the inside out. Vanicream's no-nonsense approach and expertise in sensitive skin make it an excellent brand for dry and susceptible skin. It is also a brand to consider if you have skin conditions such as eczema, psoriasis, or itching. Vanicream products instantly relieve irritation and provide hydration, much-needed for those suffering from dryness and sensitivity.
CeraVe, like Vanicream, offers skincare products that relieve irritation; however, it is primarily helpful in repairing a compromised skin barrier. Nonetheless, they provide solutions for various other skin types and concerns. CeraVe is likely to have a solution for whatever you want to treat, whether it's a skin reaction, acne, or wrinkles. It also has a skincare line designed specifically for babies and children.
Vanicream and CeraVe products are easily accessible online and offline and are also very affordable. Thousands of people have taken to social media to share how products from these brands have miraculously transformed their skin by removing dryness, acne, wrinkles, and other issues. However, it is essential to remember that the results will vary significantly between individuals. Furthermore, when using skincare products, it is critical to be diligent and patient to determine if they are genuinely effective on your skin. Whether you are new to skincare or simply looking for new products to add to your arsenal, Vanicream and CeraVe are sure to have something for you.
I'm Sarah Abraham, the founder and co-author of Blushastic.com and a professional makeup artist. Beauty is more than just skin deep, and that's why I'm passionate about sharing my knowledge and experience to help people feel confident and beautiful on the inside and out.
Whether it's skincare, haircare, or fashion, my goal is to empower women to feel their best. With my expertise in the beauty industry, I strive to provide practical advice and tips that are accessible to everyone, regardless of their skill level or budget.