Many of us wonder if we could achieve the "glass skin" celebs and influencers seem to have. While many of them undergo cosmetic procedures, you could get the same skin with just a little addition of a Vitamin C serum in your daily skincare routine. A Vitamin C serum's holistic benefits are well-known, but only some authentic brands offer potent formulations.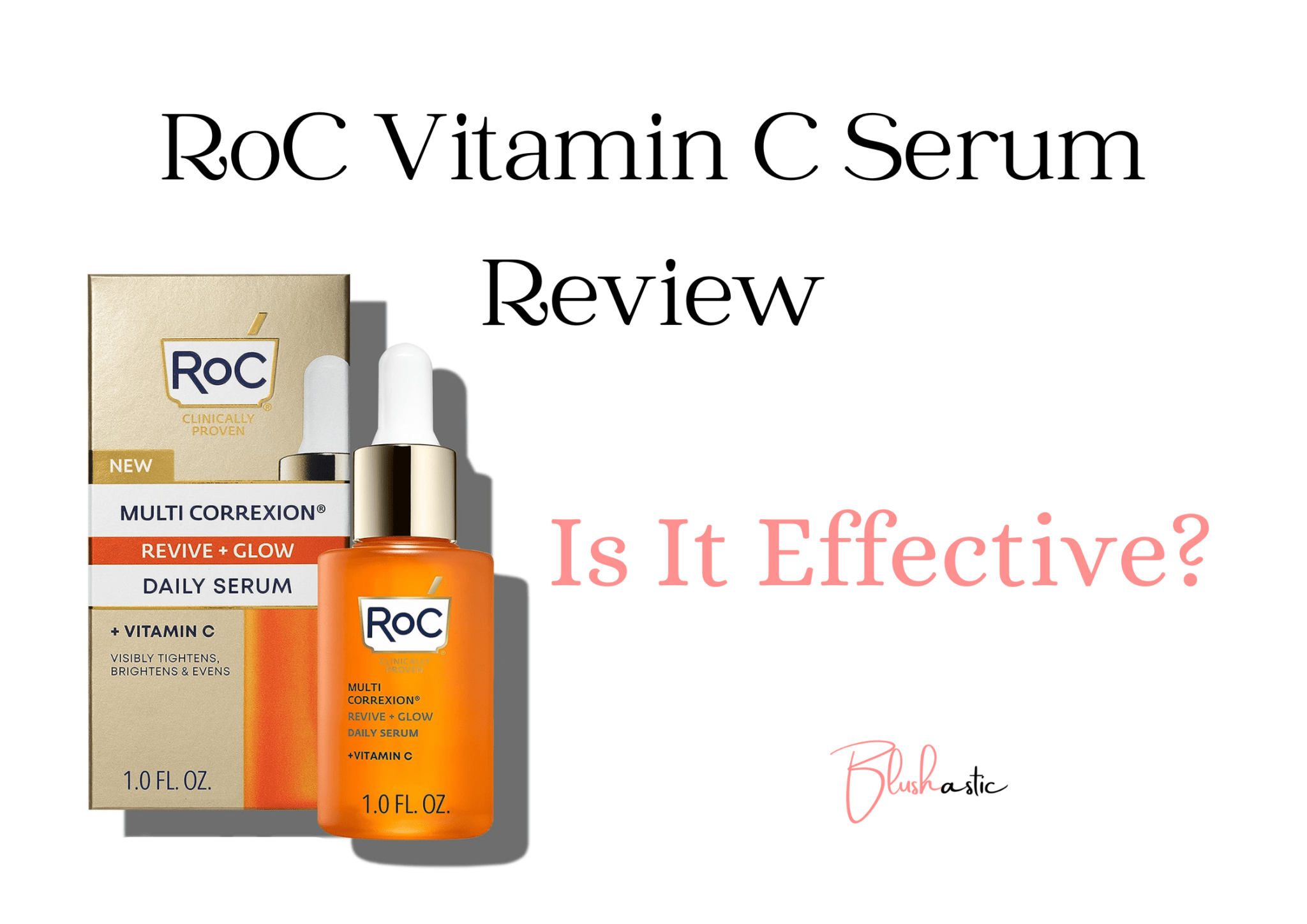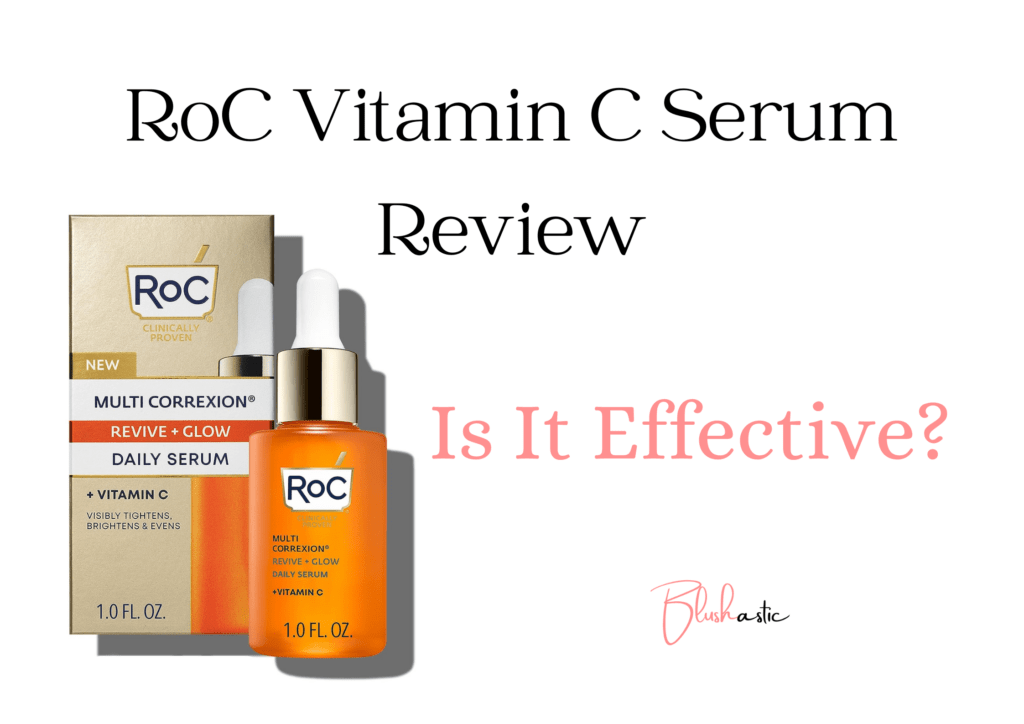 RoC Multi Correxion Revive + Glow Daily Serum claims it is one of those "authentic" names. Let us verify it through our RoC Vitamin C Serum reviews here as we discuss its usage, benefits, ingredients, side effects, comparison with its contemporaries, and more. So, hold on to your screen till the end to unveil the reality of this serum.
RoC Vitamin C Serum Reviews | Legit Or Not?
Being a part of the RoC Skincare family, this product is already buzzing, and we can hear it. The RoC Multi Correxion Revive + Glow Vitamin C serum reviews will gauge if we can trust this serum's alleged successful clinical study. It is non-comedogenic and does not clog pores.
Sale
RoC Multi Correxion Revive + Glow 10% Active Vitamin C Serum for Face, Daily Anti-Aging Wrinkle and Skin Tone Skin Care Treatment, Brightening Serum for Dark Spots, 1 Fluid Ounce
MULTI-TASKING GLOW SERUM: Reveal visibly smoother luminous skin with our lightweight Vitamin C Serum. Supercharged with a 10% active Vitamin C Blend & energizing nonapeptides to make tired, dull skin look glowing & tight + combat visible effects of environmental stressors.
PROVEN RESULTS: Experience clinically proven benefits. Instantly, skin is visibly radiant. In 1 week, skin looks brighter & texture is visibly improved. In 4 weeks, skin appears tighter, discoloration is visibly reduced, & elasticity appears restored.
ANTI-AGING FORMULAS: Whether you're looking for a solution for deep wrinkles, fine lines, dark circles, crow's feet, uneven skin tone or dry skin, we have an anti-aging formula that's right for you.
SCIENCE & BEAUTY: We produce a wide array of skin care products & treatments including daily moisturizers with SPF, hyaluronic and niacinamide acids, facial cleansers, vitamin C serums, retinol skin tone & wrinkle regimens & creams for under eyes, neck firming, decollete & much more.
SKIN CARE INNOVATION: Our products are recognized by beauty industry leaders & dermatologists for their best-in-class effectiveness. We continue to research & innovate new formulas for healthier skin.
While testing, most participants felt their skin to be more luminous, with visibly brighter and tighter skin after four weeks of daily use. It is available on Amazon, Costco, Walmart, and other retail sites. If you have any questions, you can ask them directly by scrolling down to "still have questions?" and filling in the details on the brand's site.
How To Use RoC Vitamin C Serum?
You may also find RoC Vitamin C capsules with 20% pure Vitamin C that the users apply on alternate nights initially. But this press-and-drop serum has a different usage direction. Follow this step-by-step process to get the correct application.
Cleanse and tone your face.
Smooth 4-6 drops of serum on the face and neck before applying your moisturizer.
You can use it twice a day, but always pair up with your SPF 15 or higher whenever using it during the day.
Avoid using exfoliants (AHA/BHA) alongside this serum. So, if you have skincare products with chemical exfoliants, use them and the Vitamin C serum at separate times of the day.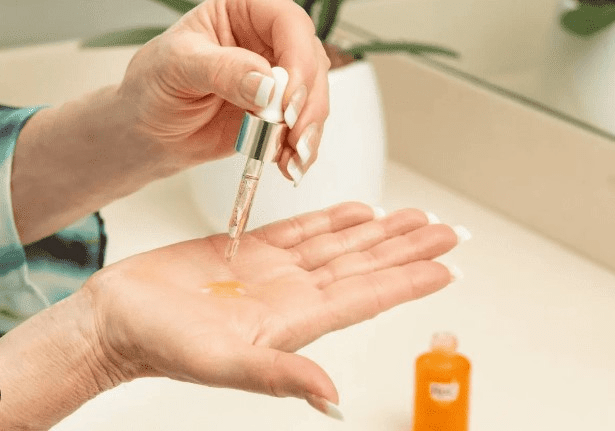 Important
Mind it if you have Retinol and Vitamin C serum in the same regimen, as they may trigger sensitivity. You should use them alternatively (Vitamin C during AM and Retinol at PM). 
Plus, if you have hyaluronic acid or niacinamide in the same routine, apply the product having the thinnest consistency first, allow it to rest, and then follow it up with the product having a thicker consistency before using your moisturizer.
If you get chemical peels or micro-needling on your skin, consult a board-certified dermatologist before using this serum.
RoC Vitamin C Serum Benefits
It encompasses a multitude of perks for our skin. You may notice brighter, firmer skin that is more even toned than before and has lesser visibility of wrinkles and fine lines comparatively in just a few weeks. Besides, this safe-on-skin serum lightens your dark spots, protects you from sun damage, relieves oxidative stress, and tightens the skin.
It brings on an overall luminous, radiant skin within a month. Using it deeply hydrates your skin, making it softer, thus slowing down skin aging. Being anti-inflammatory, it may reduce redness and soothe sunburns. Lastly, Vitamin C serum attacks dullness and dark patches on our skin, making our complexion radiant.
RoC Vitamin C Serum Ingredients
The RoC Vitamin C Serum (percentage of 10%) is usually the safe dose for beginners and experienced users. Even the RoC Vitamin C Serum EWG displays the product's ingredients as "low hazard." So, let us glance at the main ingredients.
3-O-ethyl Ascorbic Acid is a constant derivative of pure Vitamin C that boosts collagen (a protein fiber) production, protects from oxidative stress, and does all the primary functions of this topical serum on our skin.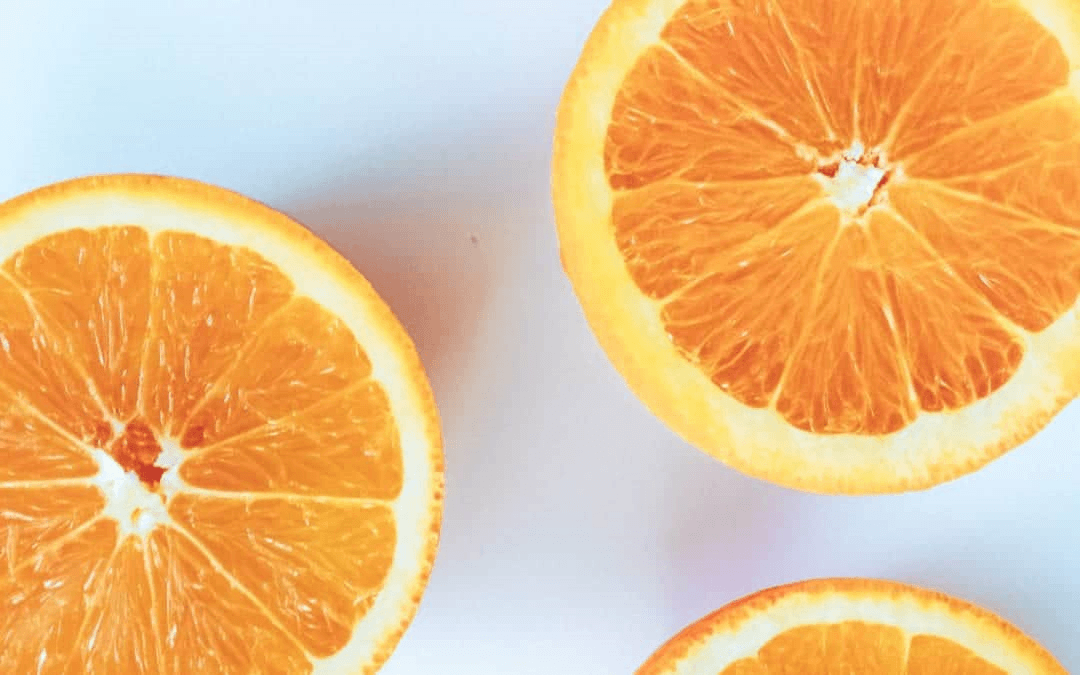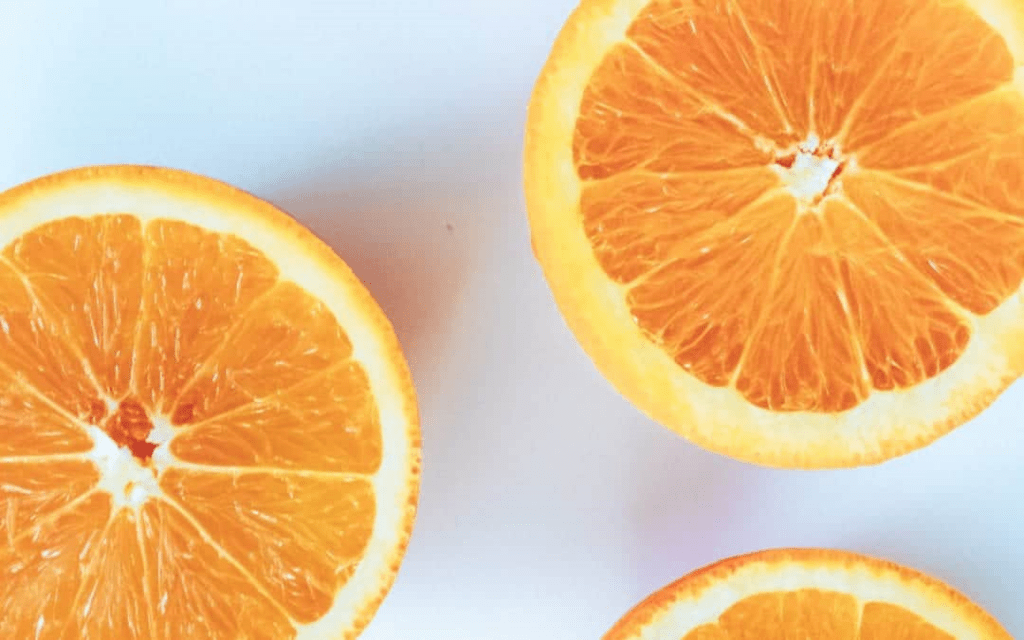 Propanediol in this product works as a humectant, moisturizer, and solvent that is generally safe on the skin. It softens the skin and makes it appear smooth.
PPG-24-Glycereth-24 is a glycerin-based emulsifying ingredient that acts as a solvent and surfactant. It is a contributing element to enhance the overall formula of this serum.
Glycerin is the star element in this composition. A humectant that retains moisture in our skin and allows it to stay hydrated for long hours.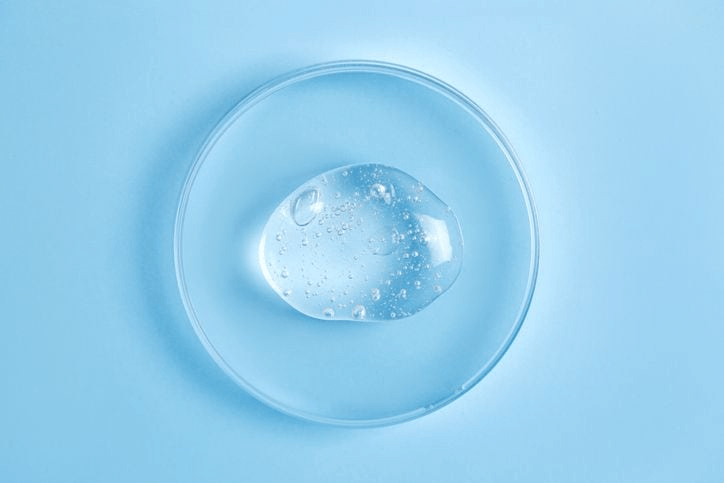 Troxerutin shares the role of antioxidants like the previous ingredient, which prevents oxidative stress and has a photoprotective effect against harmful UVB rays, as some studies say.
However, this serum contains fragrance/parfum that may have toxic elements for your skin. See how the skin feels after a patch test. Use a tiny drop of this serum above the jaw and leave overnight. Wash your face immediately and avoid using it if you perceive any signs of discomfort or irritation.
Pros
It gives your skin an instant radiance, even tone and firmness.
This clinically proven serum is dermatologist-tested and paraben-free.
The 10% of the active blend of Vitamin C is the apt dosage for beginners.
It fights the signs of early aging on the skin, like fine lines and wrinkles, and brightens and even tones the skin without any irritation.
The alcohol-free, hypo-allergenic Vitamin C serum is an all-around skincare item that aids you in lightening dark spots, glows your skin complexion, and protects it from the harmful pollution around us.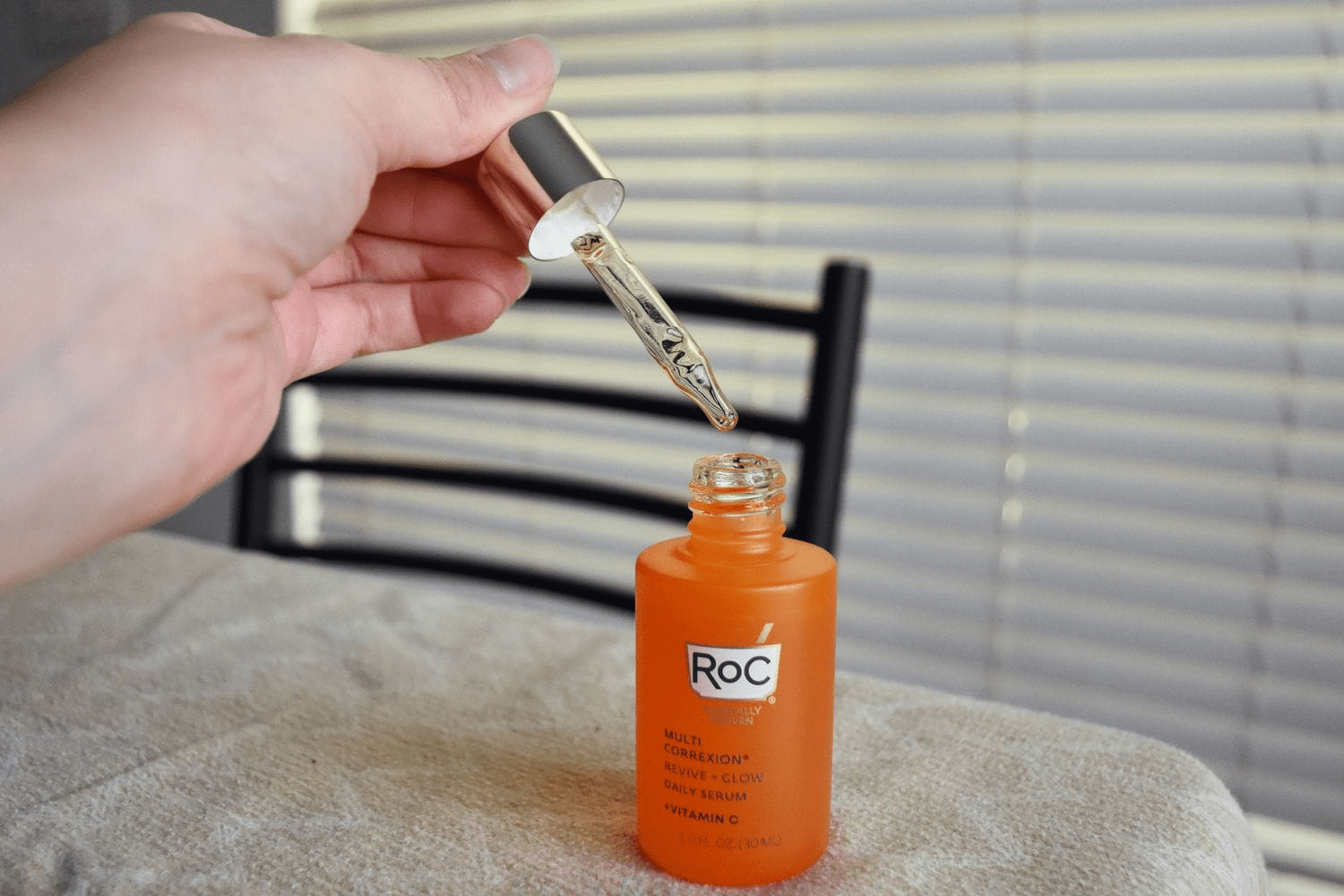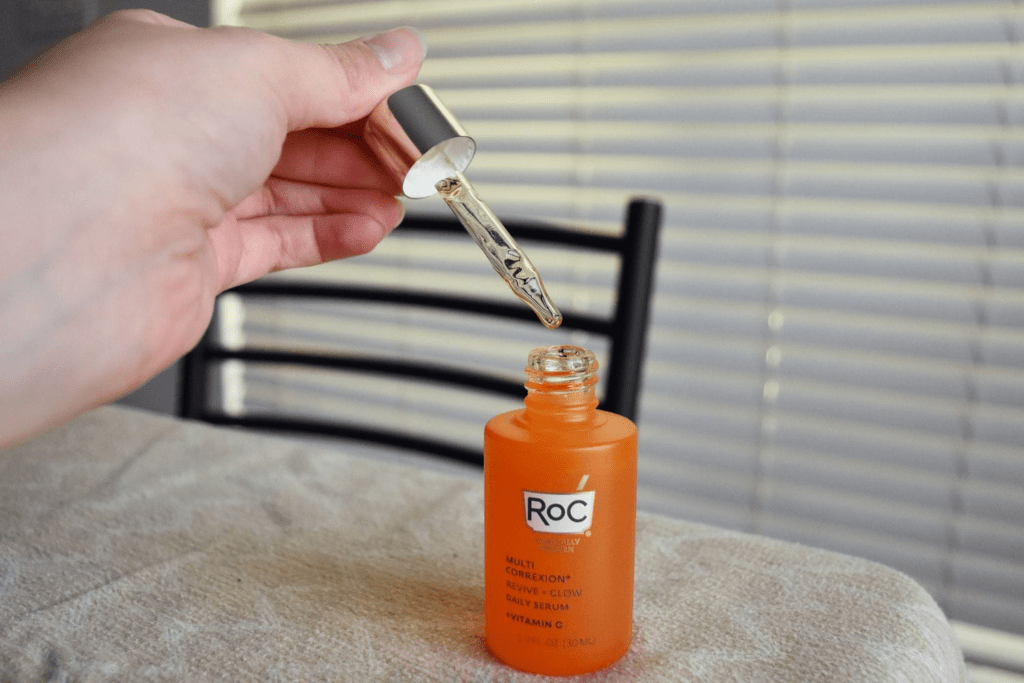 Cons
It may irritate some sensitive skin.
Vitamin C serum may not effectively treat melasma marks.
Limonene, Linalool, and Citral perfuming agents may yield an icky smell.
You may notice redness, burning, or itching if the concentration level of 10% isn't compatible with your skin.
RoC Vitamin C Serum VS Olay Vitamin C
The Vitamin C serums from RoC and Olay are both potent and skin-friendly. Both the products are free of parabens and alcohol. They come with droppers. Like RoC serum, Olay's Vitamin C promises 24-hour hydration too. These serums are similar to using and treating skin's textural irregularities and ensuring healthy, glowy skin within a few weeks.
If we speak of their price, the Olay Vitamin C + Peptide 24 serum comes at a 1.3 oz pack bearing a slightly lower price than that of the 1 oz of the RoC serum. They also differ in their fundamental ingredients, with the Olay having amino peptide, glycerin, dimethicone, and niacinamide as against propanediol, glycerin, and troxerutin of the RoC. Both of them contain fragrances that may be harmful to your skin.
I find RoC Vitamin C serum more influential on me than the Olay Vitamin C + Peptide 24 serum. Olay has another Vitamin C serum in its line with Olay Vitamin C + Peptide 24 MAX Brightening serum that is pricier than the earlier two and has somewhat similar ingredients. Since Olay's serums contain dimethicone, they may not suit acne-prone skin types.
RoC Vitamin C Serum VS La Roche-Posay
La Roche-Posay Vitamin C serum also has a 10% pure Vitamin C like the RoC Vitamin C serum, which is safe for beginners. The critical ingredients of La Roche-Posay serum are pure vitamin C (antioxidant), salicylic acid (exfoliator), and neurosensine (dipeptide). Both of them are similar to use in our daily routine.
The Multi Correxion RoC Vitamin C serum reviews favor this serum for its timely efficacy and positive results. I used La Roch-Posay serum before switching to RoC (since it is more expensive). Still, it is indeed hydrating, softening, and illuminating. La Roche-Posay's serum worked fine until the second month, after which it changed its color and smelled different from what it used to. But it never irritated and was always comfortably moistening on my skin.
Since it is oil-free, non-comedogenic, suitable for sensitive skin, paraben-free, and tested by dermatologists, it may make a secure purchase. As I said earlier, except for its slightly higher price than the RoC serum, all other formulation features, ingredients, and usage are top-notch. Thus, the Vitamin C serums of RoC and La Roche-Posay stand ahead of the Olay serum.
Users' Feedback | RoC Vitamin C Serum Reviews
Before you delve into comments and users' reviews, let me share my thoughts about this serum. My sister got me this serum upon hearing that I won't use La Roche-Posay serum anymore. I continued my short skincare routine with my gentle cleanser, RoC serum, moisturizer, and SPF and used it for a month. My skin looked hydrated and supple for about an hour each time I applied the serum.
My primary concern was dullness and hyperpigmentation in my cheek area, which this serum did justice to. Long story short. Is RoC Vitamin C serum good? As per me, yes! I plan to keep using it as of now. It was a boon for my skin, but let's hear what others say.
Mathy comments, "The RoC Vitamin C serum reviews on Reddit led me to try this serum out, and I'm not disappointed. My skin glows now, but the light melasma spots remain the same."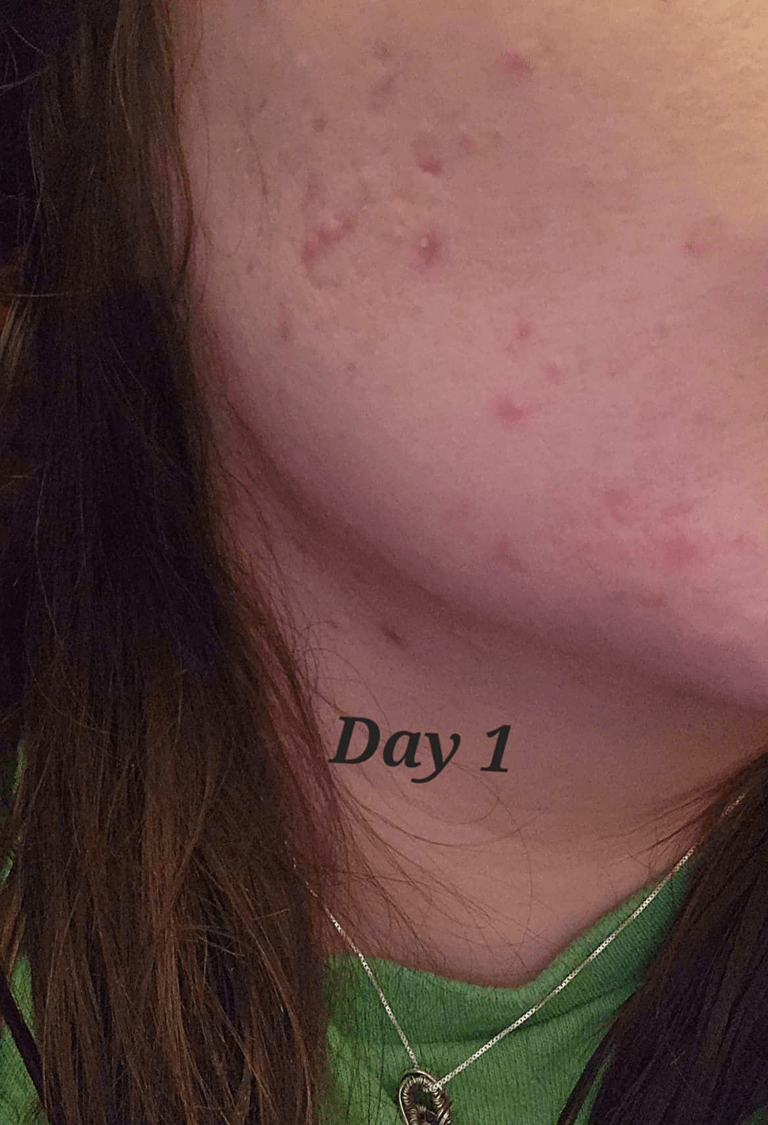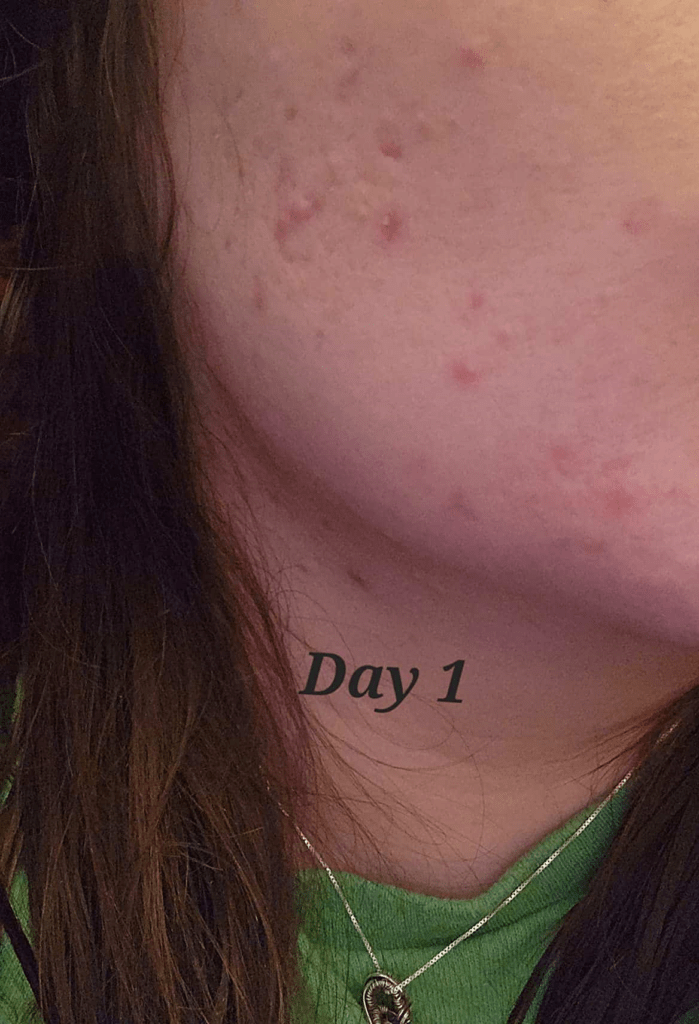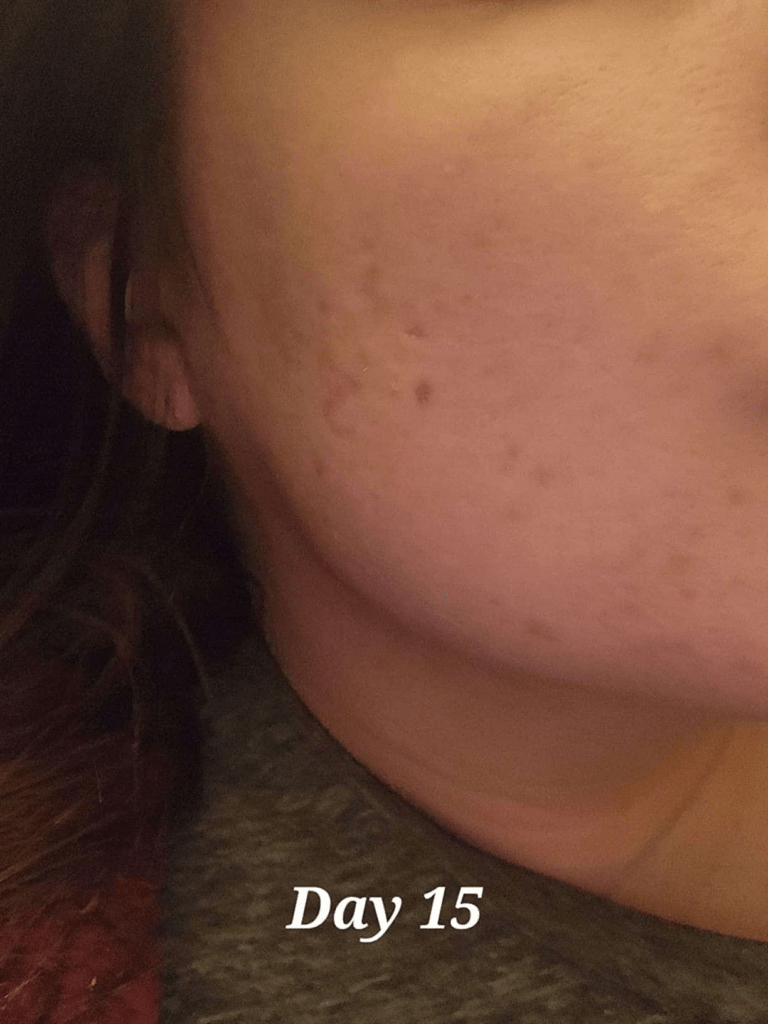 Gary points out, "My wife started using this serum that influenced me to use it too. I was initially apprehensive, but our skin was more luminous in just three weeks. I had a pretty uneven skin tone that now seems better."
Redd refutes, "Beware! It does not work fine on all skin types. It used to slightly burn me 30 minutes post-application until my doctor advised me to discontinue using it one day. Though my skin instantly looked firm and glowy, I ceased using it due to that irritating sensation."
As you can see, the RoC Vitamin C serum before and after reviews share mixed opinions about the product, and hence, a prior patch test to see how it reacts upon you is necessary to stave off any unwanted results.
FAQs | RoC Vitamin C Serum Reviews
Does RoC Vitamin C serum work?
Yes, this Vitamin C serum worked on plenty of customers who still vouch for it. Given its ingredients, formulation, and an active blend of 10%, this product manifests results instantly and later. As our skin reduces the textural irregularities, it starts looking radiant upon gaining a brighter complexion that eventually makes our skin even toned.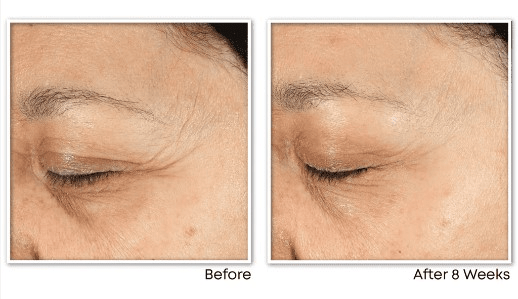 What do RoC Revive and Glow Vitamin C serum reviews say?
The reviews are all thumbs up for the product's efficacy. They hail the serum for its successful results in reducing dark spots, treating hyperpigmentation, shielding the skin from harmful sun rays, and giving us a brighter complexion. However, a few reviews also indicated that it may not go well on all skin types; hence, consult your doctor before using it.
What does RoC vitamin C serum do?
It treats blemishes, dark spots, under-eye patches, and pigmentation. It also performs a range of functions that you saw earlier. Adding a Vitamin C serum to your regular skin care enhances the overall tone and improves your skin's elasticity.
Which vitamin C serum is best?
There are many Vitamin C serums with the sound backing of successful clinical trials and excellent customer reviews. The Vitamin C serums of La Roche-Posay and the RoC are those few names that became people's favorites. But again, they, too, are subject to an individual's patch test.
Is RoC skincare a good brand?
Yes, it is a good brand offering many skin care products like cleansers, moisturizers (with SPF), eye cream, crepe repair cream, capsules of the night serum, vitamin C serum, etc. RoC's Vitamin C is one of its best-sellers, and like its other products, it, too, has a backing of great user reviews. They have offers and discounts from time to time that you can keep an eye on.
Ending Notes | RoC Vitamin C Serum Reviews
This Vitamin C serum is effective and safe. Since the most effective percentage of the active Vitamin C formula stays between 8% and 20%, the efficacy of this serum at 10% is perfectly fitting on all skin types, including sensitive ones. If we compare it to the other vitamin C serums, it fares pretty well in its composition and results. In my opinion, RoC is one of the serums you should try, but only after following some precautions.
I suggest you opt for a prior patch test to gauge its safety on your skin. Especially if you have oily or acne-prone skin, you can also take your doctor's assurance before using it. Follow your regular skincare with Vitamin C serum, be adamant about applying an SPF during the day, and keep your diet clean to get flawless, glowy skin.
Let us know in the comments if you have any more queries about the product, and we will reply soon.
Rebecca is a skilled writer with a passion for makeup and skincare. With years of experience in the beauty industry, she has a deep understanding of the latest trends and products and a talent for creating engaging content that resonates with her readers. Whether she's writing about the latest skincare products or sharing her favorite makeup tips, Rebecca's writing is always informative, entertaining, and inspiring.