Your skin may be angry with you in winter if you don't give it the luxury treatment from body lotions, kinds of butter, and yogurts it needs. If you ignore your skin, this dryness may accompany you in the warmer months, looking cracked and dehydrated. You wouldn't want that, would you? We know you all crave the smoothest and firmest skin in your dreams.
The good news is it is all finally going to come true. Information from the beauty editor's desk has brought the scoop that beauty lovers have finally spotted the best body butter in the makeup town! According to Josie Maran's Body Butter, it comes straight from the goodness of ingredients that promise you the smoothest skin ever. But how true is it? These Josie Maran Body Butter reviews have every detail you might need.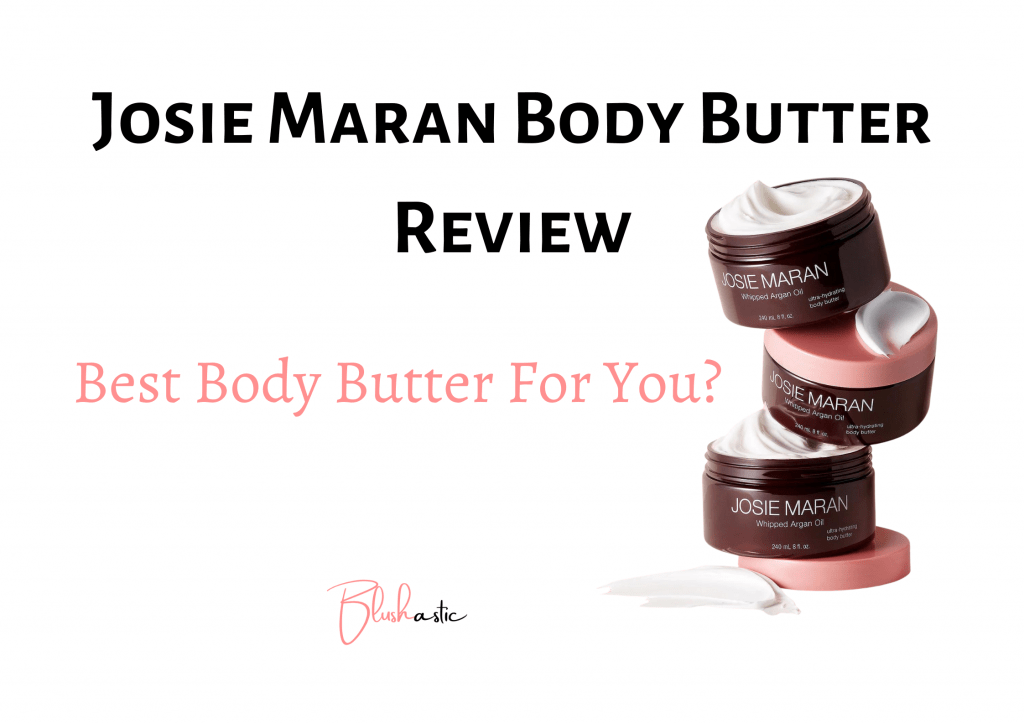 Youth-kissed skin that feels and looks bouncy all the time is every woman's weakness. But we become lazy and do not pamper our skin accordingly. A good body butter is a must-have in your skincare arsenal, especially in the colder months. This not only quenches your skin's thirst for suppleness and nourishment but also keeps patchiness at bay.
Josie Maran claims to be your moisturizing hero with its ground-breaking formula that seems to have made a place on all the top shelves of your favorite drugstores. But, a this satisfies the needs of your skin? Should you use it? Let us delve right in to learn everything you need about this cream. 
Josie Maran Body Butter Reviews |
Best Body Butter For Your Bod?
We know you care deeply about yourself, so we only bring you things that will add to your skin's glory. The Josie Maran Body Butter has wrapped beauty lovers around its fingers because everyone loves a boost of softness on their skin. It forms a protective layer on your skin that will keep it warm, fuzzy, and away from the dryness, it dreads. This blanket possesses the perfect consistency that allows your skin to be happy, even at the peak of chilling degrees. Josie Maran Body Butter Ingredients claim to prove that it has what it takes to leave your skin with a topical touch of goodness from camelia and argan oil. Aloe vera, shea butter, panthenol, etc. 
Josie Maran Whipped Argan Oil Body Butter - Immediate, Lightweight, and Long-Lasting Nourishment to Soften and Hydrate Skin (240ml/8.0oz, Unscented)
100% Pure Argan Oil whipped to buttery perfection revitalizes skin, restores softness, and improves skin's texture.
This ultra-hydrating body butter enriches skin with essential fatty acids and antioxidants to soften, smooth, and firm skin. The lightweight, velvety texture absorbs instantly for immediate and long-lasting nourishment.
Use anywhere on the body to soften and maintain well-hydrated skin. For best results, use after bathing when pores are open and receptive to whipped, velvety goodness.
Josie Maran believes in cosmetics with a conscience. That is why Whipped Argan Oil is cruelty free, vegan, paraben free, sulfate free, gluten free, phthalate free, synthetic fragrance free, mineral oil free, formaldehyde free, and peg free.
Whipped Argan Oil Body Butter contains shea butter, avocado oil, white tea extract, and essential nutrients to create a lightweight, velvety texture that absorbs instantly.
Are you craving some aromatic experience when you walk out of your shower? Josie Maran Whipped Body Butter has got that covered too! The fragrance of these formulas assures all users to refresh all their senses with the exotic smell of fresh berries, vanilla, cherries, and grapefruit. If you have sensitive skin and want to avoid scent, you can go with the unscented one. The brand claims to offer something for all that will cater to everyone's needs. Given your unconditional love for your skin, it is alright if you are cornered if this body butter meets all your safety demands.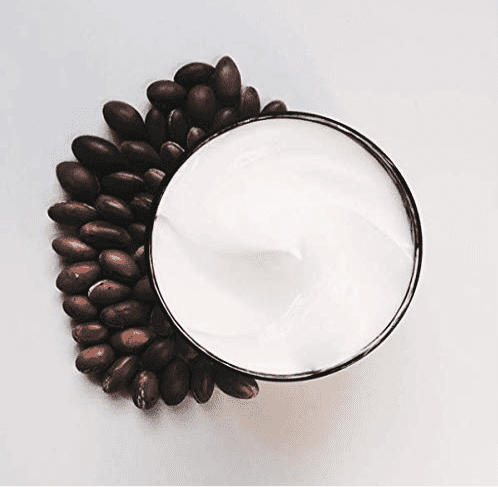 Reports from the brand claim that this product lands all requirements, like being organic and free from nasties like synthetic, parabens, sulfates, formaldehyde, and gluten. It has not been tested on animals. But is that all it has to offer you?
How to apply Josie Maran Body Butter?
To ensure maximum benefits from your body butter, there are specific tips you should be aware of. 
Take a nice bath in the shower. This allows the pores to open up, thereby better absorption of the formula. 

Apply a generous amount of the whipped body butter anywhere you please on your body. 

Enjoy the smoothness for a long time, as it claims to pamper your skin with a velvety texture. 
Perks
Lightweight and feels gentle

It provides deep nourishment to the skin 

It contains essential nutrients like Shea butter, avocado oil, and white tea extract. 

Features 100% pure argan oil to improve efficacy 

Amplifies the velvetiness of your skin

Revitalizes skin tone from within 

Adds radiance, and a glowing effect

Restores youthfulness, and health

Deeply conditions and hydrates dehydrated skin

Fights dullness and makes skin buttery soft

Available in different exotic scents to choose from

It does not feel sticky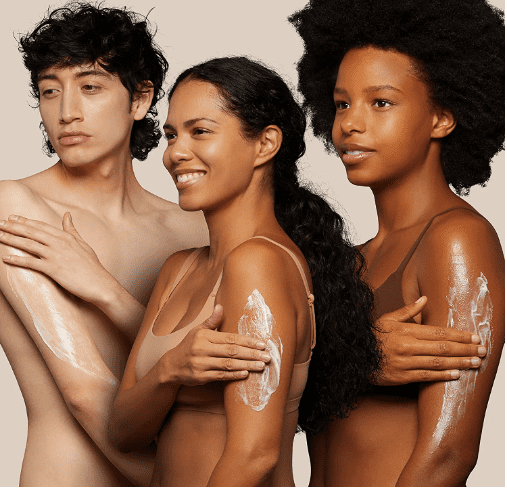 Drawbacks 
The price should be lowered as compared to the quantity offered. 

It may feel sticky after some time of wearing it as per a few users. 
Key Ingredients – Josie Maran Body Butter Reviews 
Argan oil 
The excess oil sitting on your face most of the time may not necessarily be a good thing, unlike this oil! That's right. Considered one of the most efficient oils, argan oil has roots in the skincare industry, with a reputation for being the best hydrator. It is because of that reason this wonder ingredient has been incorporated into the Josie Maran Body Butter Ingredients.
100% pure argan oil in this formula protects your skin against all environmental damage and prevents moisture from stripping away. This enhances the nourishment of your skin and keeps it soft and supple. 
Shea butter 
Choosing your skincare routine can be challenging, especially when you have significant competitors in the queue. So what is the secret to keeping your body looking replenished at all times? Any standard butter won't cut it. You will have to rely on the satisfying goodness of shea butter which promises to soothe irritation and hydrate your skin with as many antioxidants as it wants. Especially in the colder months, adding shea butter to your body butter can prevent the arrival of stretch marks or cracked skin due to dryness, as it plumps up the base of your canvas.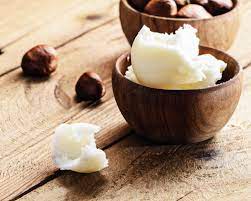 Avocado oil 
Your skincare plater should maintain the potent benefits of avocado oil, as this magical fruit is considered to revive the beauty of your skin from within, thereby evading all lackluster. This ingredient is best known for delivering its anti-inflammatory properties, which prevent fluctuation of hydration levels and soften your skin as an emollient. It plays the role of an amazon antioxidant, which increases collagen production and protects your skin against free radical damage. 
White tea extract 
In the skincare world, most products' good nature is unknown. Luckily, we dug something out for you. Camellia sinensis possess a lot of antioxidant properties, as well as anti-inflammatory properties that help combat the harsh effects of the environment. When this ingredient is added to your Josie Maran Whipped Argan Oil Face Butter, it promotes a younger-looking appearance. By reducing the oxidative stress on your skin, the high antioxidant value contained in this is a game changer in bringing back your lost glow.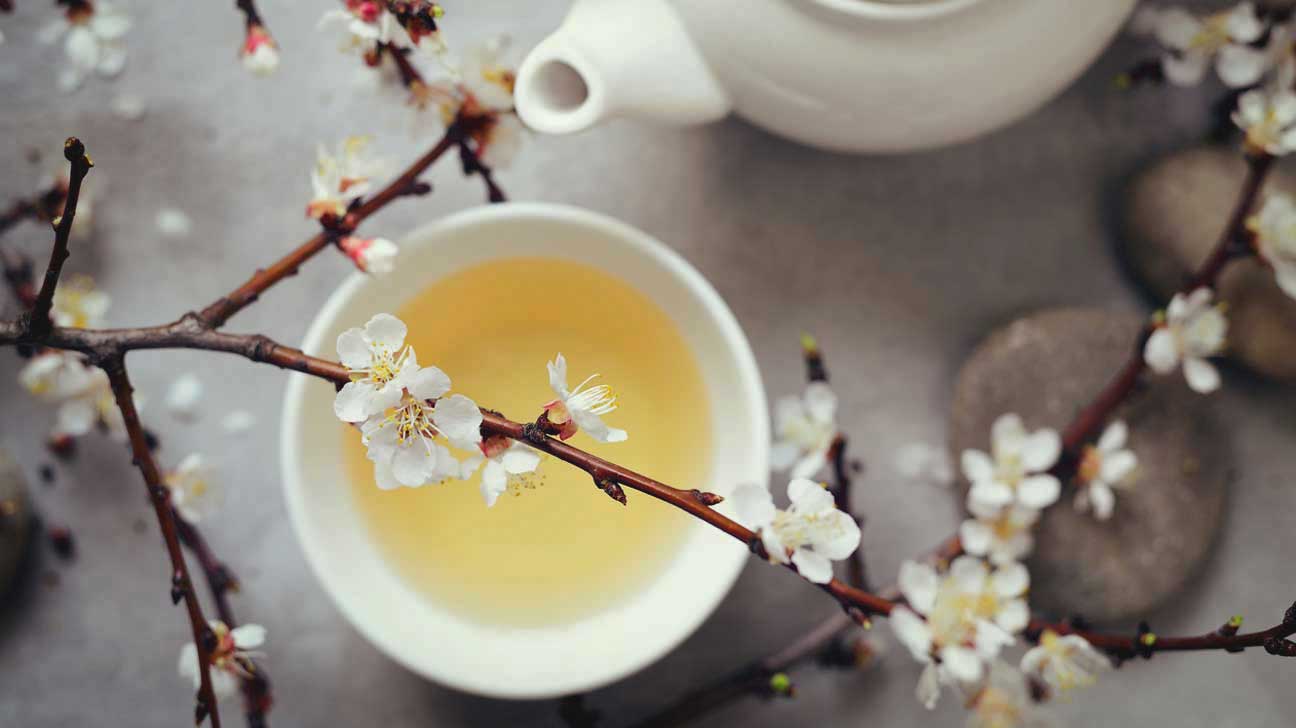 Allantoin 
Allantoin is a reliable skincare ingredient featured in the Josie Maran Body Butter, as it has multiple benefits like healing and soothing itchiness or dry skin. The calming agent treats rashes with the utmost care and eliminates signs of irritation. It helps elevate the skin's water content and keeps the maximum moisture locked in, so your skin feels free from its misery. Allantoin also helps collagen synthesis, enlivens your canvas's appearance, and boosts freshness. 
Panthenol 
Like the Josie Maran Body Butter, your body butter should stand out from the rest with its moisturizing abilities, and we agree. For this, panthenol, or vitamin B5, is a top-notch ingredient that helps improve moisture retention and prevents the sponge-soft texture of your skin from escaping. This power element also accentuates better absorption of the butter on your skin so that you feel comfortable. 
Besides the ingredients mentioned above, Josie Maran Body Butter Ingredients also include other potent ingredients like squalane, sunflower seed oil, glycerin, aloe vera, and beta carotene. 
Customer Feedback | Josie Maran Body Butter Reviews
The best lotions and butter are often packed with the best ingredients to ensure moisture on your skin so that your skin does not cry out of dehydration. A common mistake that most people make while choosing a body butter is they get driven by fancy names and end up purchasing something that sure looks good to the eyes but does not quench the needs of your thirsty skin. To prevent this, we set out on a search that will find you the best formula for intense hydration. We asked around reliable sources, and everyone had this brand's name on their lips. Let us hear from them what they are thinking about this new product.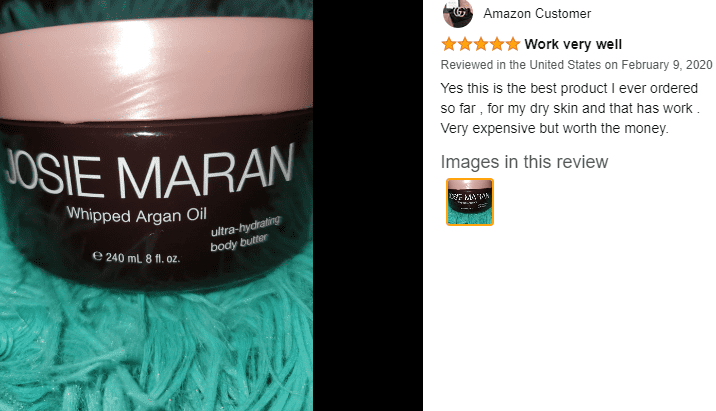 Sylvia P. commented, "I have dried and dehydrated skin throughout the year, ensuring it does not worsen in the cold months. Keeping that in mind, I have been searching for the perfect whipped cream for my skin to evade all dryness and make it look glowing and radiant. Luckily I found my match in this body butter. It suffices for the lost hydration and makes my skin feel soft as ever. What I love the most about this cream is that it has essential nutrients like fatty acids and argan oil that easily absorb onto the skin."
Nikki mentioned, "Everything about this butter works except the price point. I feel we are getting too little compared to our price. I would love this tub to last longer than it does."
Hyacinth pinned, "Having a busy schedule makes me sip my skincare needs sometimes, which ultimately leads to dry skin. I was recently gifted this body butter, so I added it to my beauty regime. Trust me, and it has worked wonders. The consistency is not very thick or thin but strikes a seamless balance. It suits all skin types naturally and gives your body the attention it needs."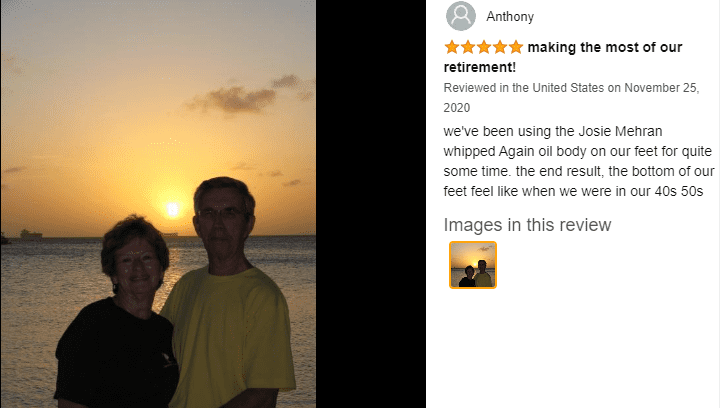 Lexie said, "The smell stands out for me, as I am very attracted to skincare formulas that have some fragrance incorporated. It softens up my body and moisturizes my skin to the core. Although the cream is free from nasties, I don't like that the butter might make your skin feel oily or greasy after hours of wearing it."
Rosaline expressed, "Never thought about body lotions or butter the whole year until winter came along. Thankfully I found this amazing cream sitting at my favorite drugstore's tops helves, and I knew I had to buy it. The best part about buying this for me was that it is available in many flavors, and I wanted to try them all. It envelopes your skin in ultra nourishment and does not make it feel thirsty."
FAQs | Josie Maran Body Butter
What is the Best Josie Maran Body Butter Scent?
The WHIPPED ARGAN PRO-RETINOL BODY BUTTER has turned out to be the new craze of the beauty market, where people have become fans of the new Pro-Retinol formula derived from pink algae. The body cream ensures that it will smoothen the fine lines on your body and remedy uneven texture, revealing your glowing skin. Apart from that, flavors like Vanilla Apricot, Velvet Mint, and Sweet Citrus are the most sought-after Josie Maran Body Butter Scent. 
How long does Josie Maran Body Butter last?
The Josie Maran Body Butter claims to last up to 3 to 4 days in a stretch, where your skin would not feel the need to feel protected against harsh environmental aggressors. The signature 100% Pure Argan Oil stored in the formula helps revitalize your skin from its dullness and keeps it extra juicy and firmer. 
What are the Josie Maran Body Butter Ingredients?
Sunflower seed extract, camellia or white tea leaf extract, allantoin, green tea, lose vera leaf juice, squalane, shea butter, glycerin, avocado oil,  and Argania Spinosa are all the essential Josie Maran Body Butter Ingredients that the formula features within it.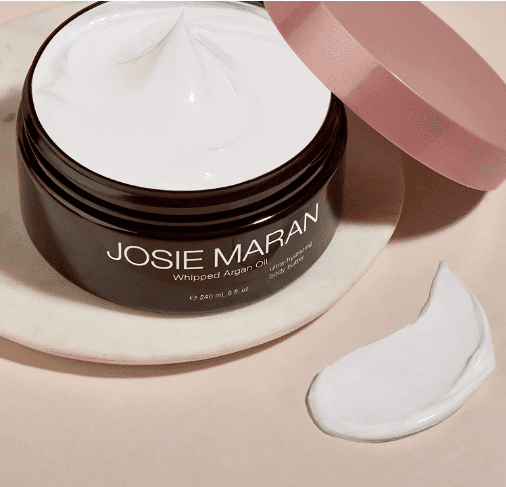 Is Josie Maran Body Butter greasy?
The Josie Maran Body Butter claims that the formula it offers is not greasy at all. It absorbs entirely onto the skin without leaving any trace of oiliness. However, users might still feel some potential thickness at first. This is primarily because the formula has housed a lot of different oils inside it, which takes some time to sink entirely into your dermal layers. 
Is Josie Maran Body Butter vegan? 
Users should be aware that Josie Maran Body Butter formula has been certified as cruelty-free. The composition does not contain harsh or toxic elements like parabens, sulfates, gluten, phthalates, synthetic fragrances, mineral oil, formaldehyde, or PEGs. Despite being clean, it is not 100% vegan. This is because there are still some brand products that contain animal-derived ingredients. 
What is a good Josie Maran Body Butter Dupe?
Tree Hut Tropic Glow Firming Whipped Body Butter and the Curology, The Rich Moisturizer, are good Josie Maran Body Butter Dupes available to buy. 
What is Josie Maran Body Butter Retinol?
The WHIPPED ARGAN PRO-RETINOL BODY BUTTER is a groundbreaking formula of the brand that comes in 3 different types: unscented, vanilla beans, and pink grapefruit dream. The formula features 100% non-irritating and safe Pro-Retinol derived from pink algae that will keep your skin healthy.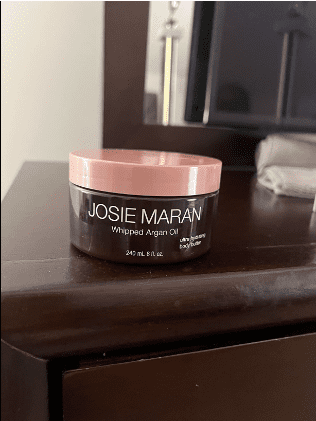 Where to buy Josie Maran Body Butter?
You can go to places like Amazon, Sephora, Ulta, and Walmart if you wish to get your hands on the Josie Maran Body Buttercream for your skin. Apart from that, users may also directly visit the brand's official website to place their order. This offers more insight to the customer about the product they are willing to buy.  
Can Josie Maran Body Butter be used on the face?
The Josie Maran Whipped Argan Oil Face Butter is a unique butter that can be used on your face and body. The "whipped" moisturizer shares a similar texture to the facial moisturizers and gives your skin hydration effects that sometimes last longer than 24 hours. It turners your dry skin into supple and flawless, so you never have to shy away from wearing short skirts of sleeveless in winter!
Closure 
You might not be able to row through the ocean of body lotions, mousses, creams, and butter, but that does not mean your skin does not deserve to feel the lovely touch of smoothness. Users usually look out for the best, and there should be no excuses when your body is concerned. According to the Josie Maran Body Butter reviews, this cream fulfills all your body needs to look youthful, healthy, and well-maintained.  It gives attention to every inch of your body with the help of skin-loving ingredients derived in the most organic ways. 
Your one true love is those overwhelming formulas and not too feeble to be missed out on easily. After a good amount of searching, you can finally tell what your skin needs to quench its thirst. This beauty enthusiast chose to set out with this Josie Maran Whipped Body Butter and had quite the experience to share. While some were more than pleased to introduce this formula into their everyday regime, some shied away because of the steep pricing structure. For some, it did wonder by removing all signs of dryness, whereas the stickiness did not stand out for some. So, are you ready to give your body what it needs? 
I'm Sarah Abraham, the founder and co-author of Blushastic.com and a professional makeup artist. Beauty is more than just skin deep, and that's why I'm passionate about sharing my knowledge and experience to help people feel confident and beautiful on the inside and out.
Whether it's skincare, haircare, or fashion, my goal is to empower women to feel their best. With my expertise in the beauty industry, I strive to provide practical advice and tips that are accessible to everyone, regardless of their skill level or budget.