Do you also see your wrinkles deepening with time? It is natural to yearn for a younger skin as you age. As you know, opting for Botox or fillers is trendy, but I have something non-injectable yet practical. A Wrinkle Eraser…Ta-da! This skincare product deserves acclamation for its job of fading fine fines on fingertips within minutes.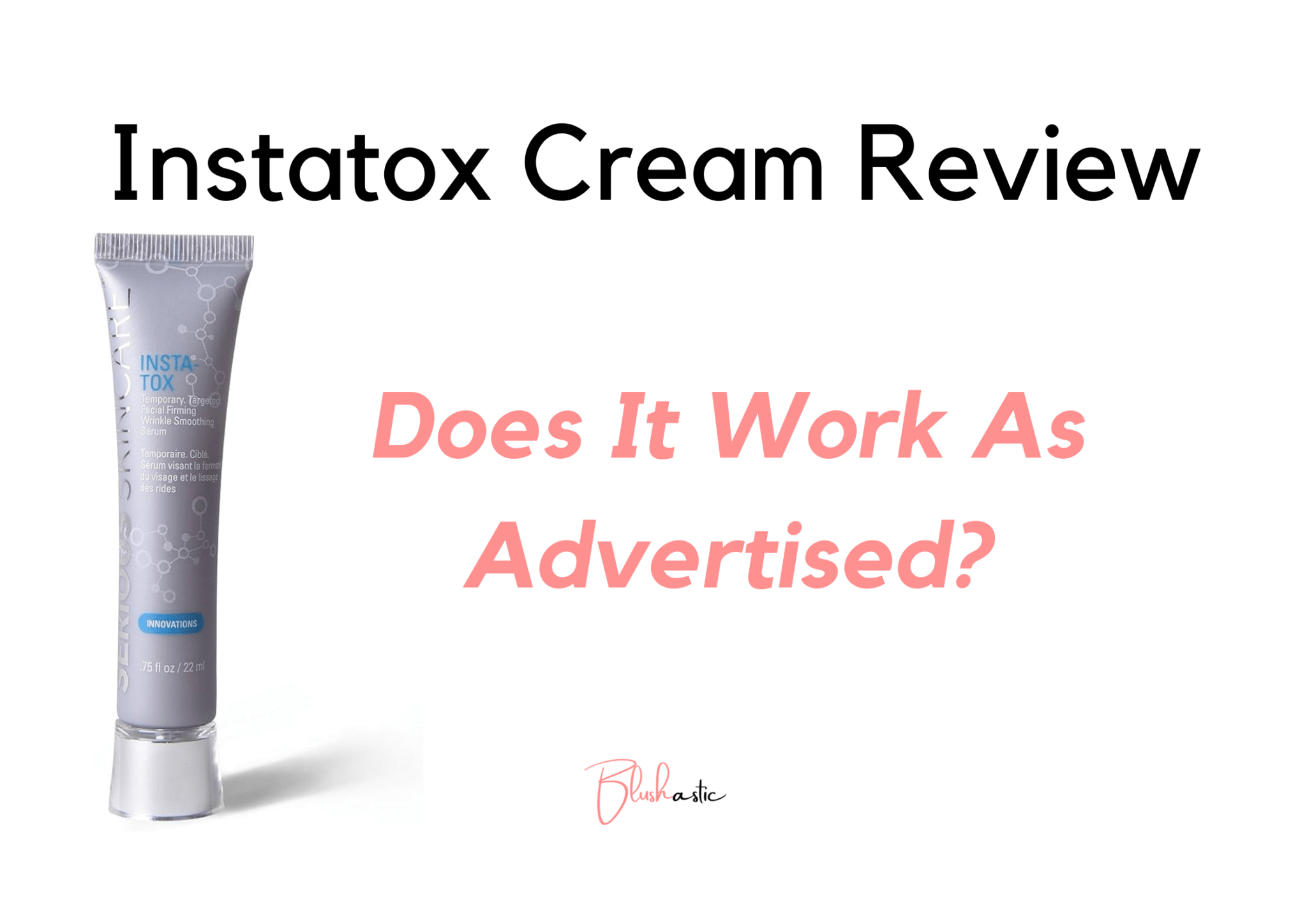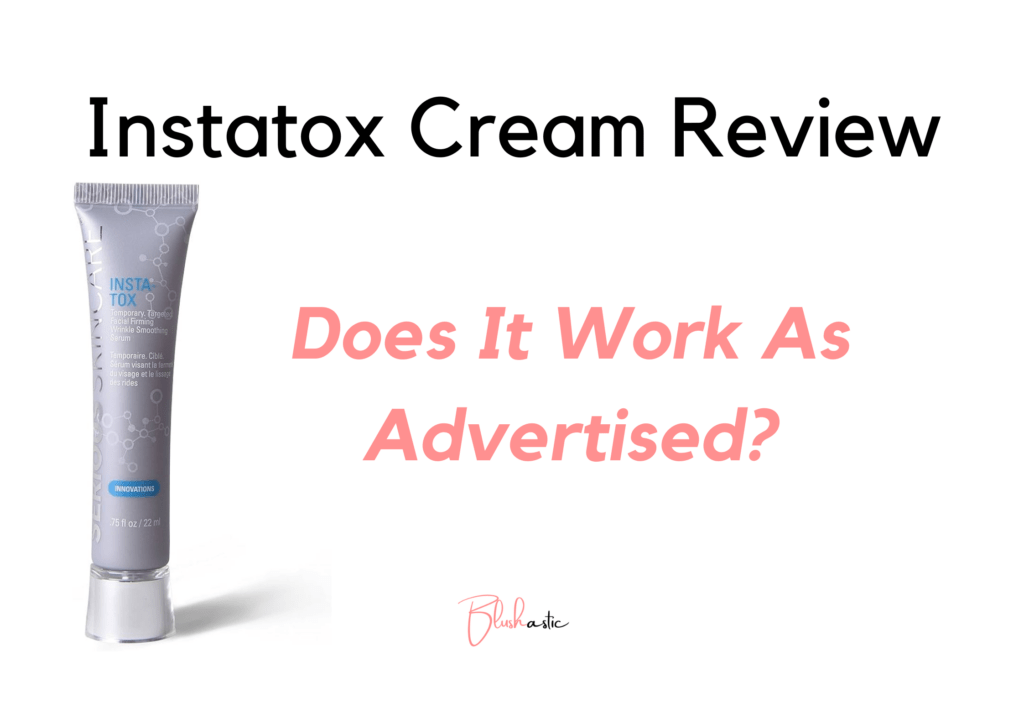 Insta-tox by Serious Skincare is buzzing in the market now. It claims to have legitimate results. But can you trust it enough to purchase it? Know all about its benefits, usage, ingredients, side effects, feedback, and more here in this complete product review and make a better, safer buy.
Instatox Cream Reviews | Is It Legit?
Instatox cream comes from the family of Serious Skincare – a line of skincare products founded by Jennifer Flavin-Stallone in 1993. Instatox by Serious Skincare claims to be a firming serum that aims to smoothen the fine lines on your face and neck temporarily. But how does it work? It works by tightening your skin, gradually shrinking the pore size, minimizing wrinkles, and diminishing the under-eye puffiness.
Serious Skincare INSTA-TOX Instant Wrinkle Smoothing Serum - Tightens Skin - Facial Serum - Instant Line Filler - .75 oz. (1-Pack)
REDUCE THE APPEARANCE OF WRINKLES, FINE LINES, UNDER-EYE BAGS, DARK CIRCLES, CROW'S FEET, FOREHEAD & ELEVEN LINES, SMILE LINES. Serious Skincare INSTA-TOX Facial Firming Wrinkle Smoothing Serums original and proprietary formula creates a temporary tightening layer on your skin that tightens, lifts and smooths the skin for a more youthful appearance
INSTANT RESULTS. Our fast absorbing INSTA-TOX Facial Firming Wrinkle Smoothing Serum delivers instantly remarkable results with visible reduction of wrinkles, fine lines, under-eye bags, dark circles, crow's feet and other signs of aging on the face and neck. QUICK ABSORBING FORMULA. See results in three minutes! LONG LASTING RESULTS. The temporary reduction in facial lines and wrinkles last up to 12 hours.
HELPS YOUR SKIN LOOK REMARKABLY SMOOTHER AND YOUNGER. MINIMIZE THE APPEARANCE OF ENLARGED PORES. SAFE FOR USE AROUND THE EYE AREA. Enhance the appearance of your brow area, crow's feet and frown lines in the eye area. INSTRUCTION PHAMPLET INCLUDED for you to achieve optimal results. For BEST RESULTS, please read the entire instructions for use pamphlet included in the Insta-Tox package. For sensitive skin, perform a small patch test prior to full face/neck usage. CRUELTY FREE MADE IN THE USA
SHAKE THE TUBE! Prior to each use, you must shake the tube. For BEST RESULTS, please read the entire instructions for use pamphlet included in the Insta-Tox package. For sensitive skin, we suggest performing a small patch test prior to full face/neck usage.
TROUBLESHOOTING TIPS: If whiteness or residue appear, this just means too much INSTA-TOX has been applied. Simply smooth out area with a damp fingertip and allow to dry. In addition to reading the instruction pamphlet we also recommend watching our video to learn how to apply Insta-Tox. If product is delivered in freezing temperatures, set tube on countertop & allow product to come to room temperature prior to opening and using
Benefits
This cream is cruelty-free, dermatologist, and sensitive skin-approved. Primarily, it shrinks the appearance of wrinkles and lifts the saggy skin within a few minutes. So, you get to solve your wrinkle problems painlessly wherever you want. This cream is
Anti-Aging
Firming
Clarifying
Contouring
Lifting
Tightening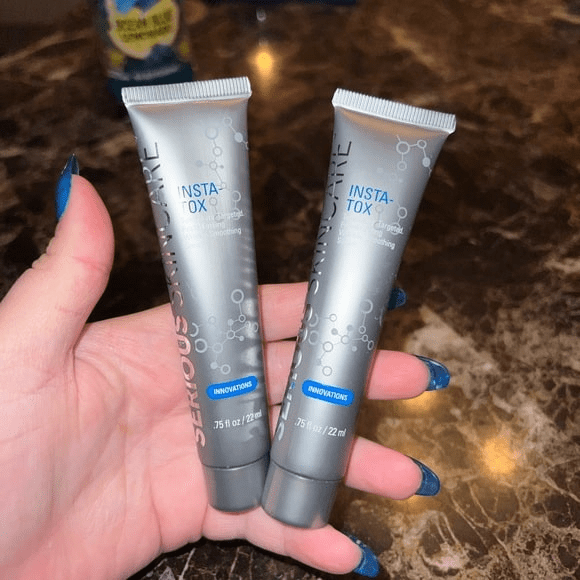 How To Use?
You reap the benefits of this cream only when you apply it correctly. So, follow these quick and easy steps by yourself at home.
Always start with a clean, dry skin
Shake the tube well
Squeeze out a minimal amount of the cream on the back of your hand
Lift a tiny amount on your fingertips
Gently dab (and not rub) across your forehead lines
You can then cover your crow's feet, smile lines, neck, and jawline
Avoid applying it on your eyelids
Apply the cream only on your targeted fine lines as you want to avoid the 'extra' cream.
Proceed with your moisturizer or makeup only after the Instatox cream completely dries.
If your skin appears whitish post-application, the cream is in excess. Smoothen it with a damp fingertip and let it dry. Mineral powder foundations go best with this cream, so gently buff the powder till you get the desired coverage. Decide the level of improvement that you need.
Suppose you have a mild or moderate depth of wrinkles. In that case, mix some Instatox cream with your favorite eye, face, or neck cream. But use the cream following the steps above for deeper fine lines. The effects last for up to a day. You can watch this video tutorial to see the application of the process.
Now, let us see the composition of this cream to find out if it is as thoroughly safe as it claims to be.
Instatox Cream Ingredients
The key ingredients of this cream are as follows:
Sodium Silicate in this product keeps all the other ingredients intact and helps the cream to smoothen and fade wrinkles. You may also know it as a 'liquid glass' because it builds a film that shrinks your skin when it dries.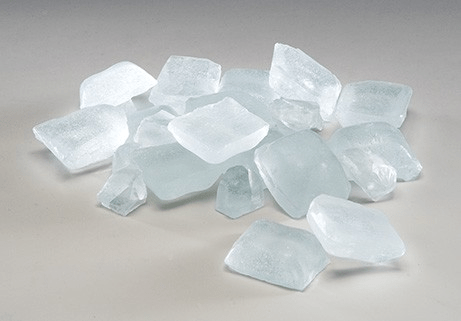 Magnesium Aluminum Silicate gives the cream its thick texture for better spreadability. It acts as a cleansing agent by soaking in excess oil and dirt from your skin.
Magnesium Aspartate has a conditioning effect on the skin. Your skin naturally softens when this ingredient hydrates it.
Sodium Hyaluronate is a well-known skin-hydrating ingredient that moisturizes the skin without clogging pores.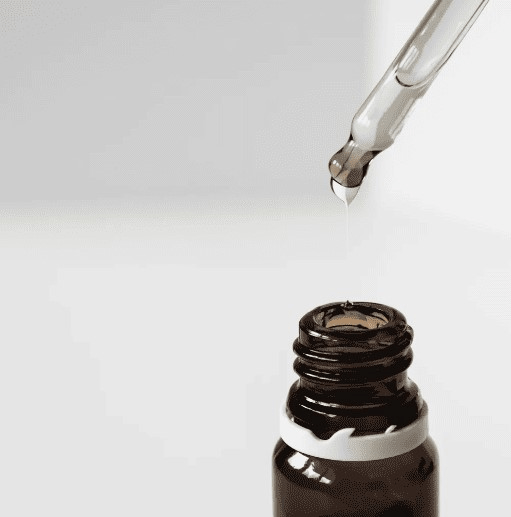 Zinc Gluconate combines Zinc and a type of glucose to be an antibacterial agent for the skin. It curbs oil production and shields the skin from acne growth, inflammation, and pimples.
Retinyl Palmitate boosts the cell turnover and enhances the skin's structure, tightness, and clarity.
Insta-Tox | Side Effects
The prime ingredient of this cream is Sodium Silicate, which can trigger skin irritation, itching, redness, or burning sensation. Next is Phenoxyethanol in this cream's composition list, which is harmful to some skin types. It can spur moderate reactions from eczema to life-threatening anaphylaxis. While for others, an individual's skin may react differently to different elements.
So, it would be best to perform a patch test. The American Academy of Dermatology (AAD) recommends a spot test twice daily for seven to ten days to check out the product's behavior on your skin. If you feel discomfort, wash off the product and consult your doctor if the uneasiness persists.
Insta-Tox | Where To Buy?
You can purchase the Insta-Tox cream from Amazon, Walmart, eBay, and other online retail sites. There are a few detailed reviews with a rating of 3.5 on Amazon about this 0.75 oz product that you can check. But you can even purchase it in a pack of two or a couple with different Serious Skincare products.
Remember that there are many fake products with similar packaging. You can identify them by highlighting a brand's name on their covers. Beware of such products as they are distinct from the original and have a different composition.
Moving forward, see the overall pros and cons of the Instatox cream.
Pros
Travel-friendly
Quick and easy to apply
Fills deep lines and wrinkles
Softens and fades enlarged pores
Minimizes crow feet and puffiness under the eyes
It can be a great alternative to injections and fillers
The temporary toned face lasts for up to 12 hours
Men and women of all ages with wrinkles can use it
Helps to get you a smoother and younger skin tone
Safely applicable on your entire face and neck area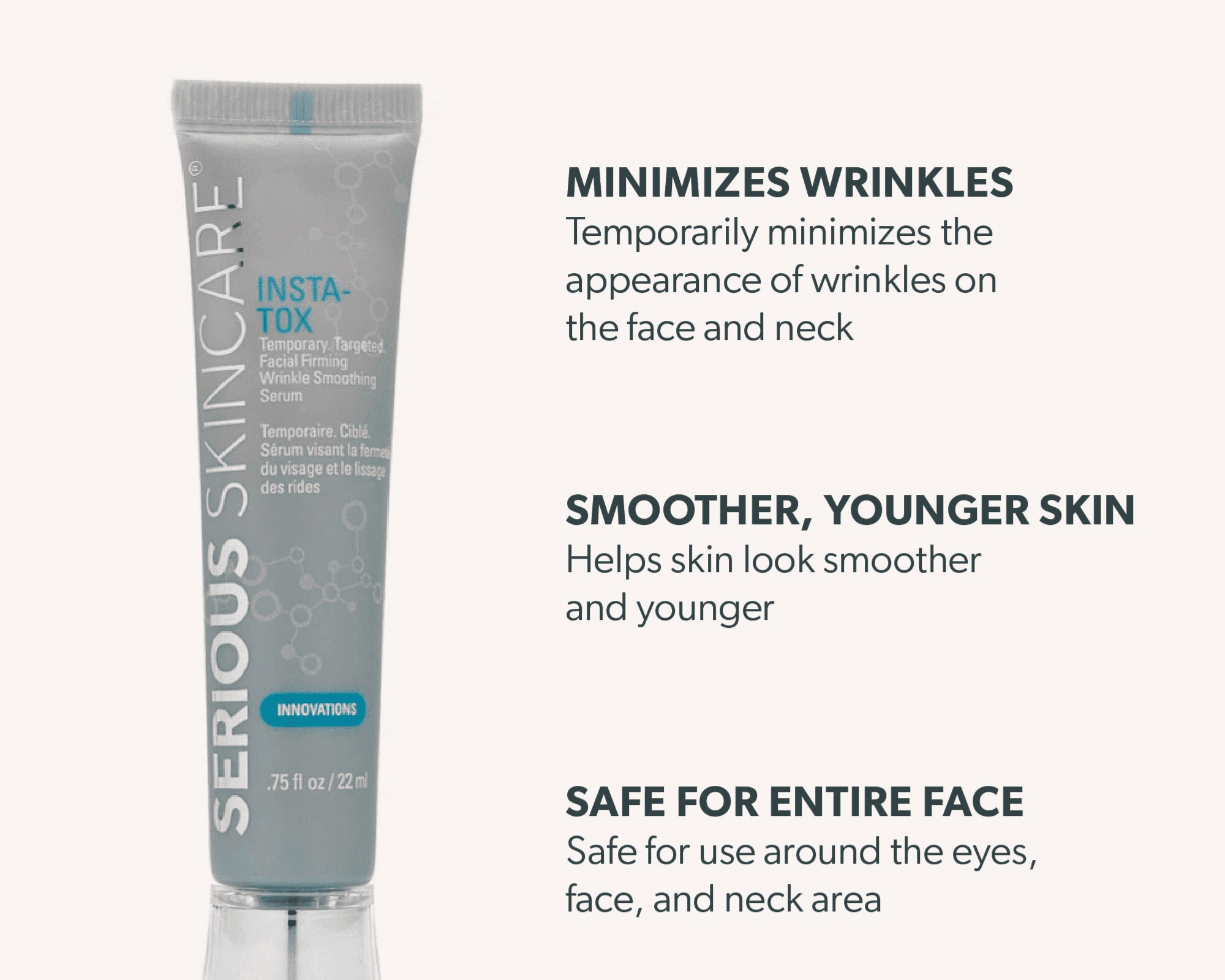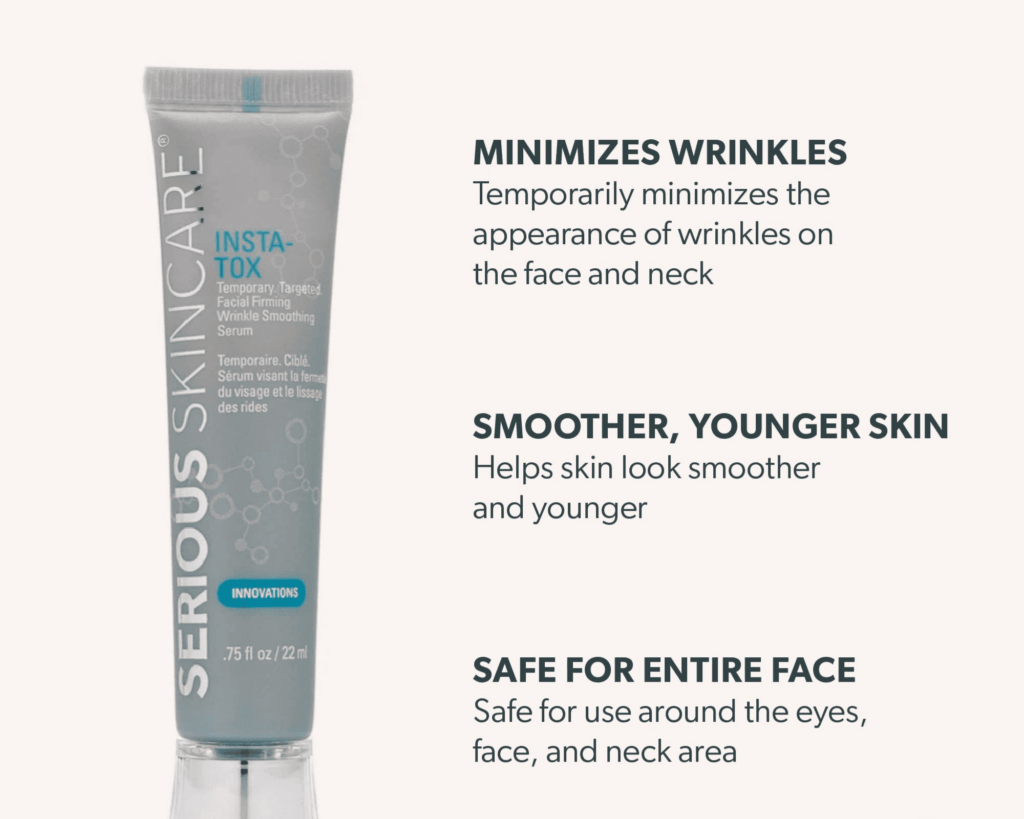 Cons
Can irk your skin or trigger allergies
It isn't suitable for sensitive skin types
A learning curve is present to get the perfect application.
Instatox Cream Reviews | Before and After Feedback
Before we head on to the other people's reviews, let me share my before and after results with this cream. I am 52/female, and have prominent crow's feet that worsen every time I smile. The Instatox cream reviews for wrinkles were doing rounds in my friend's circle when I decided to try it. I read every instruction given in the packaging and performed a patch test. My skin was pretty normal for the whole time of the test.
I still remember my first application that went messy as too much cream squeezed out. I applied, thinking that it would cover my entire face and neck area, but it ended up looking whitish. Anyway, the second time, I took a tiny amount and patted around my eyes, targeting the crow's feet. I could feel this tightening sensation, but I kept my expression still. It dried up quicker than I expected, and the wrinkles lessened as minutes passed. It stayed put for the entire day.
My face looked toned, and my skin, with minimized fine lines, now seemed relatively younger. I do not intend to use it daily as it is a potent cream and won't gel with my mature skin in the long run. But I apply it occasionally on some essential days and around my friends who keep teasing me for my new-found love for this cream. But only some people love it, so listen to their stories below.
Kelly shares, "This product worked amazingly well for the wrinkles on my face, particularly the eleven lines. I used a moderate amount with my moisturizer. I dabbed across my forehead, and I saw the wrinkles smoothing out slowly. I'm just loving that it actually works!"
Matilda asserts, "Though I did not like the firming feel when the cream dried, I absolutely loved my results. I followed the principle of less is more while applying, and it just rightly fit into the mild level of required improvement on my skin."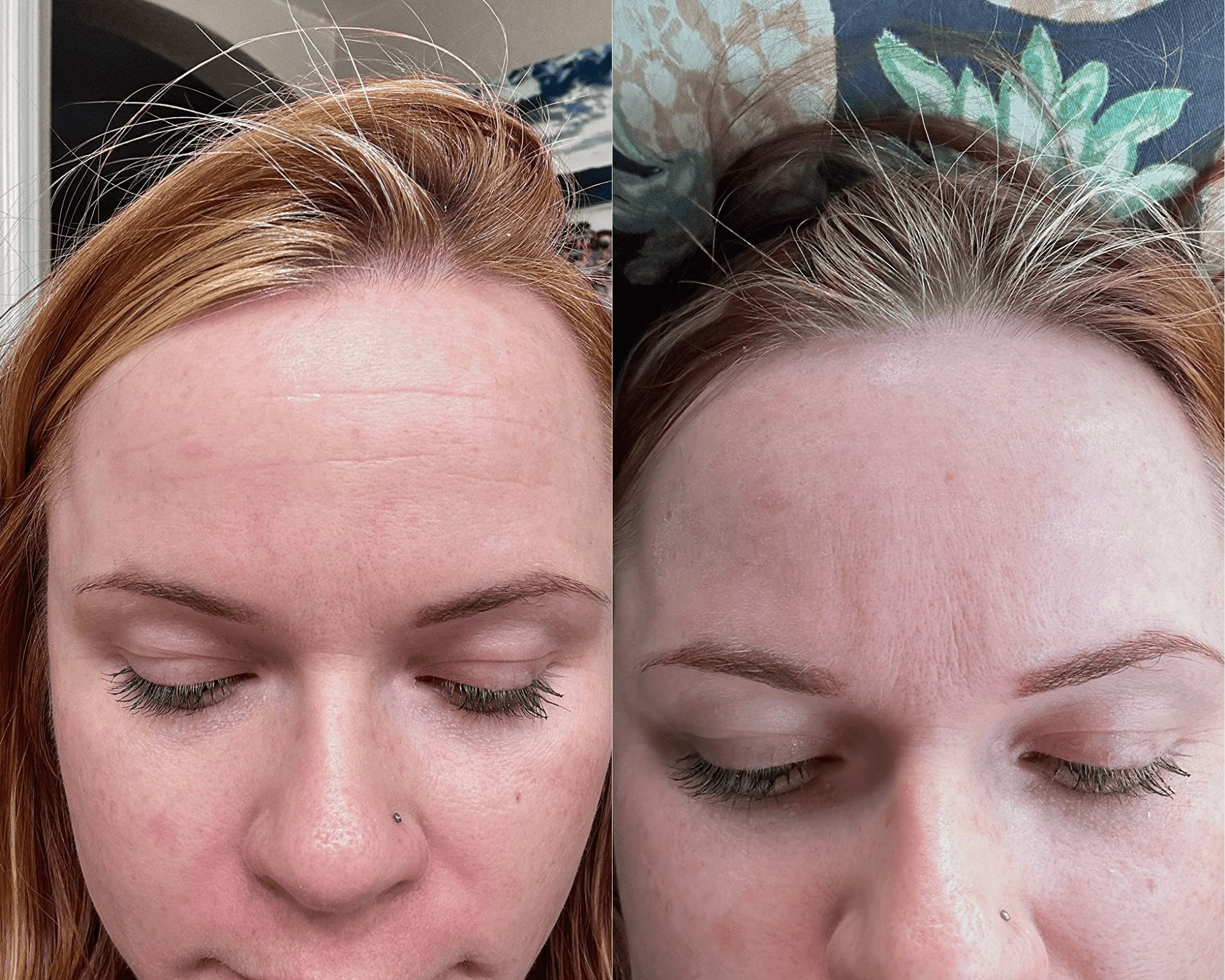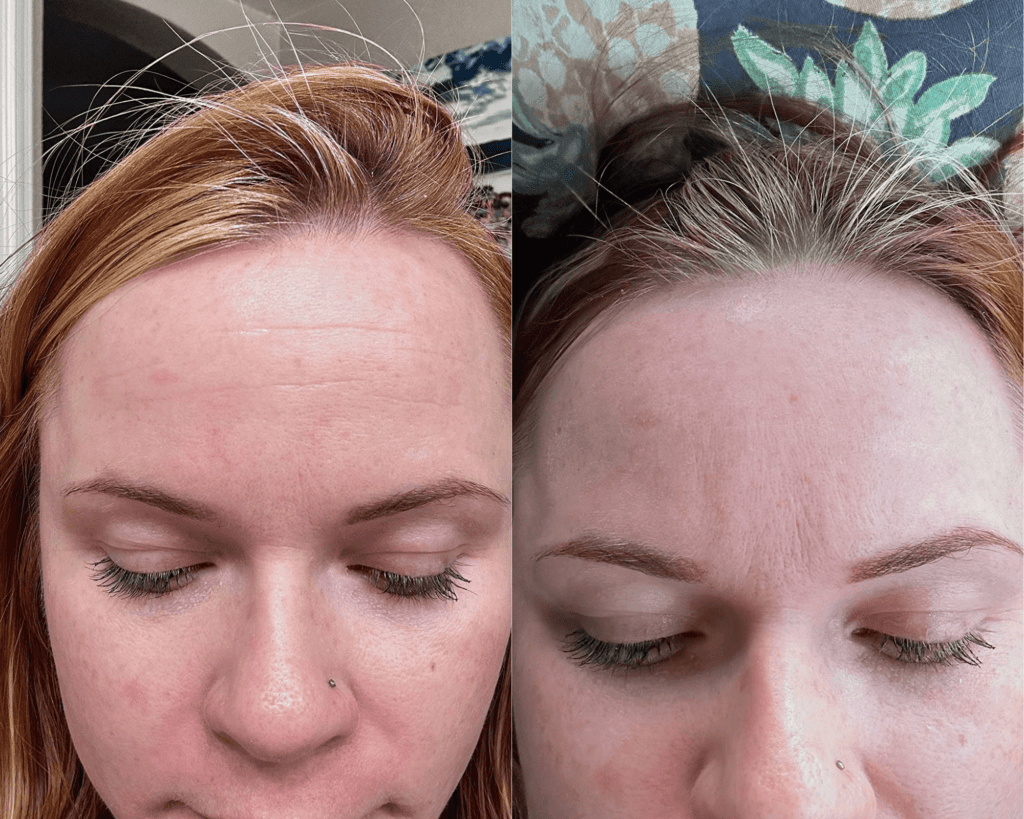 Jane comments, "The cream does tighten my skin like what it says, but my eyes would hurt after application. I don't know about the others, but this cream felt a bit too strong for my soft 60 y/o skin."
Lynda refutes, "Far beyond what it advertises! My skin is not that sensitive, yet after my first use, I felt a burning sensation beside my lips. The sensation resided after a few washes, but I'm scared to use it again."
So, as you can see, this cream did wonders for many, including me. However, it received some thumbs down for its inefficiency and unwanted reactions on the skin.
FAQs | Instatox Cream Reviews
Does Insta Tox work?
Yes! It works on your wrinkles and fine lines and acts to firm them instantly. The results are temporary, but many users love this instant wrinkle eraser cream. However, there are a few people on whom this cream either did not work at all or triggered an unwanted reaction. Read the ingredients of the cream above and patch test to detect whether Instatox will work on your skin without fanning any allergies.
What do the Insta-Tox cream before and after reviews say?
The before and after reviews of the cream are majorly positive, but a few negative feedbacks, as you saw earlier, also exist. While the reviews lauded the cream for its immediate and tangible results, some even pointed out its inefficiency in treating any level of wrinkles.
How long does Insta-Tox last?
It lasts for around 12 hours if you leave it unwashed and unsmudged. But it depends upon how well you apply it, as a wrong application may reduce its lasting time by some hours and also make your face look the same as before.
Is Insta-Tox the same as Plexaderm?
Even though both the products have Sodium Silicate and magnesium Aluminium Silicate, treats under eye bags, wrinkles, etc, they are not the same. They have different compositions and targets. However, both are similar in use and provide the same benefits. But, Plexaderm is pricier than Instatox.
What makes Insta-Tox work?
The silicates, primarily the Sodium Silicate, work on the skin by creating a thin film on the surface by contracting it as it dries. This phenomenon gives your face or neck a temporary lift that goes away after some time or even earlier when you wash it off. The second ingredient, Magnesium Aluminium Silicate, is a fast-absorbent element and prevents clumping.
Closure
As we end our Instatox Cream Reviews, you know everything about it. It acts instantly, gives temporary but quality results, and is pocket-friendly too. There is a high chance that the product will work on your skin and mask your fine lines. But remember that it has a few ingredients that may not pair well with your skin. It would be best if you skim the ingredients and approve their usage by a board-certified dermatologist to avoid any adversaries.
Drop below your further queries, and we will reply soon.
Marilyn's deep interest in fashion, beauty, and lifestyle has led her to pursue a fulfilling career as a freelance writer and blogger. With her bachelor's degree in fashion design from the Fashion Institute of Technology, she has developed a keen eye for style and trends, making her well-equipped to offer valuable insights into the latest fashion and beauty trends.