Many of us look for the help of skincare products when our face shows signs of vulnerability. And so, even the early patterns of fine lines, dullness, and pigmentation on our skin invokes a commotion within us. Then begins our hunt for the skincare product to suit our distinct demand.
One such product promises to deliver firm skin and fewer wrinkles in a few weeks. Yes! In our Illumina Glow Skin Serum Reviews, we will discuss every corner this glow serum casts its shadow upon.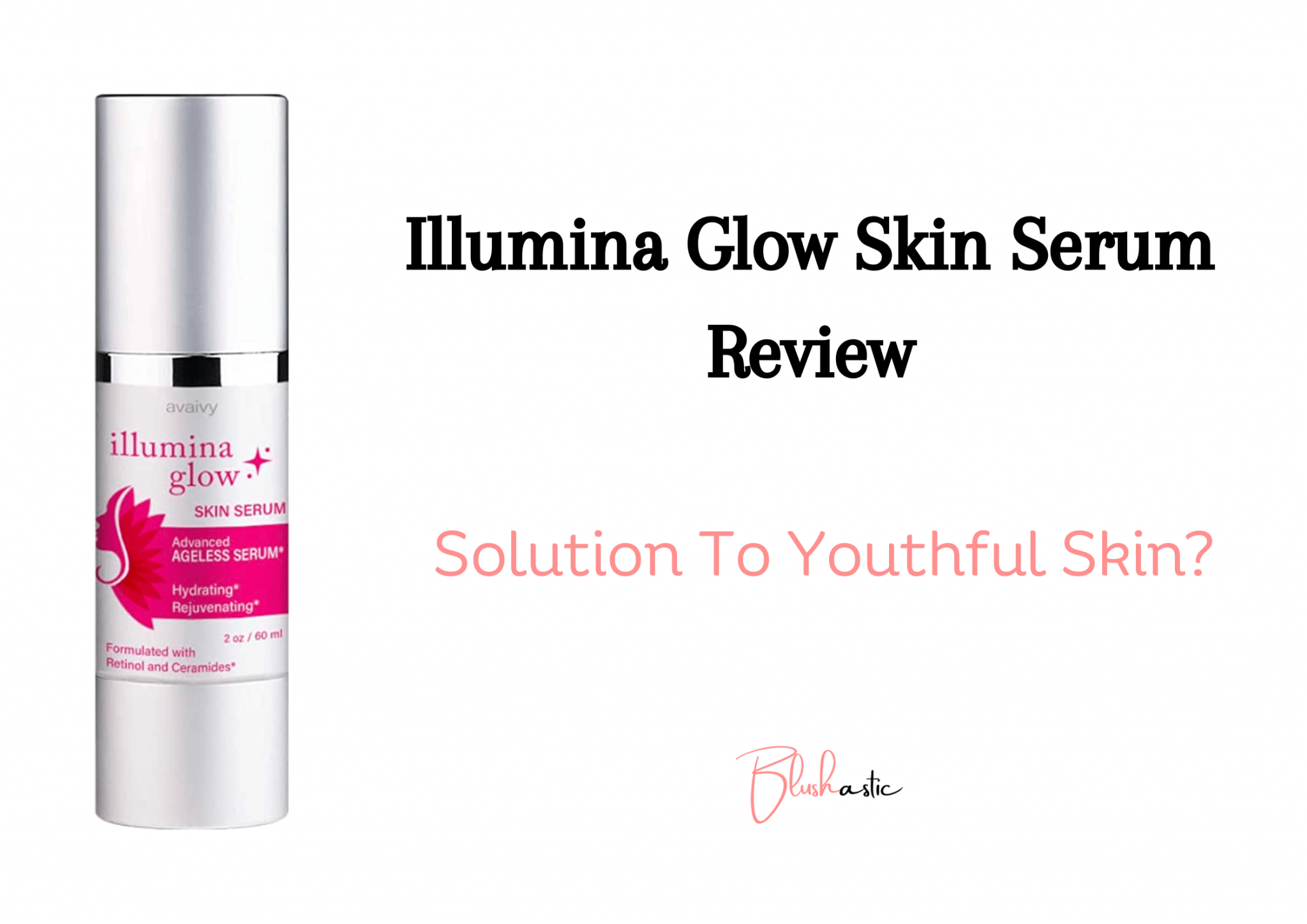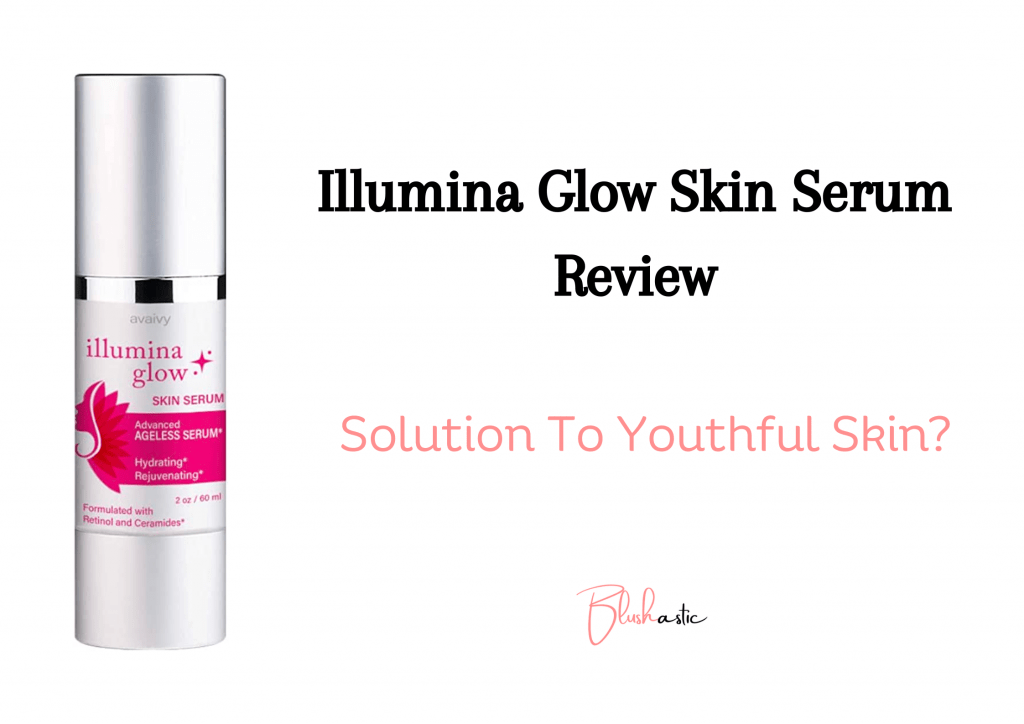 Illumina Glow Skin Serum claims to offer many things we look for in ageless-looking skin. With its high-end features, does this product stand up to the expectation? Well, you will know that soon!
Illumina Glow Skin Serum Reviews | Does It Work?
Illumina Glow Advanced Ageless Skin Serum claims to brighten dull skin and repair facial appearance. But, it rarely happens that a product truly comes out to be too advantageous for our skin. A product is gauged best by the number of factors to consider, like ingredients, formulation, reviews, and side effects. And we have included all of them in this article. So, stay till the end to know everything about it.
But first, let us know why our skin loses its glow.
Causes Of The Lost Glow In Our Skin
The causes of the lost glow can be multiple and interrelated. But the most prominent ones are listed below:
Accumulation of dead skin cells results in lackluster skin. When this layer becomes thick, it prevents the skin from reflecting light, making it look dark. Our skin's natural ability to shed off dead cells gradually decreases as we age. So, it becomes hard to have glowy skin.
Dryness and Dehydration cause our skin to look dull. Due to changing weather conditions and inadequate hydration levels, our skin may appear saggy and dull.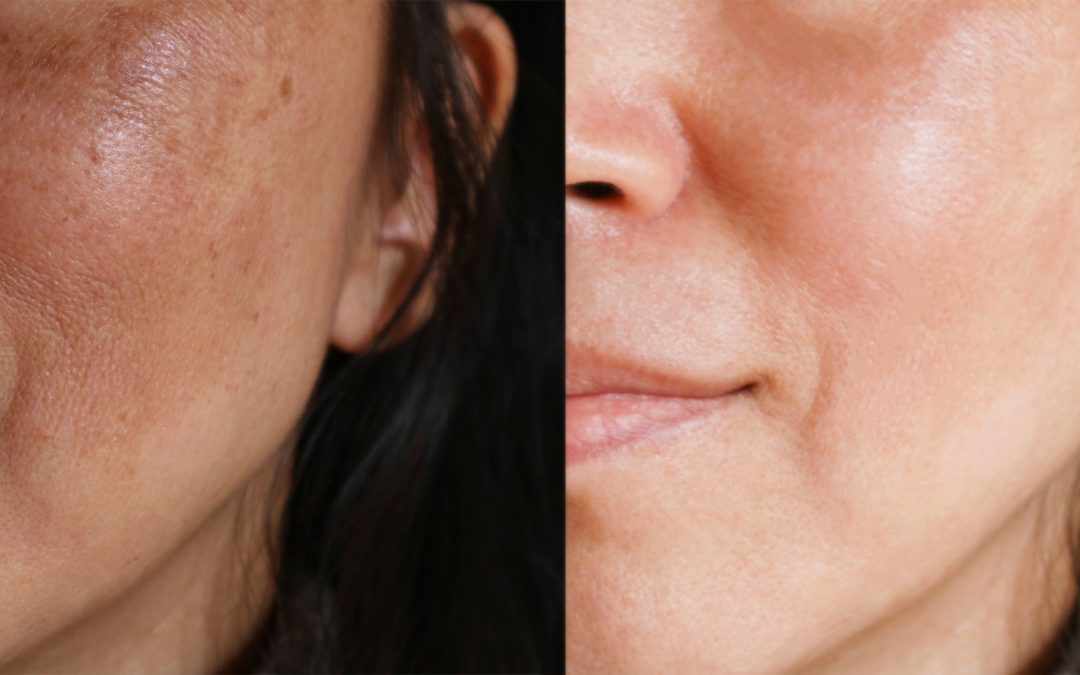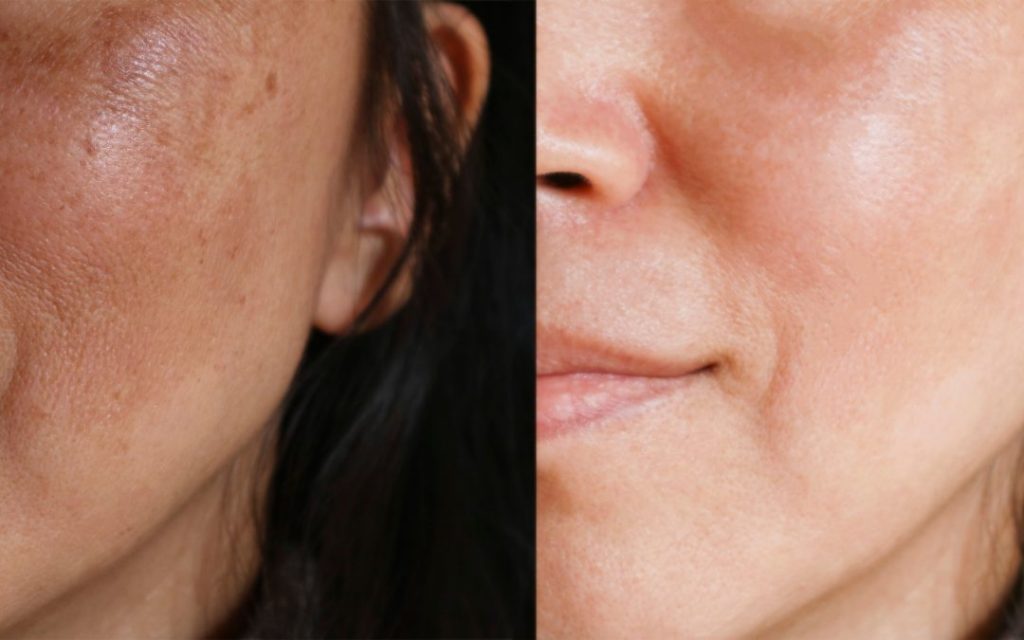 Not removing makeup before sleep may be another reason your skin looks lifeless. The skin cells renew at night, and the makeup hinders them from doing that appropriately.
Stress and lack of sleep are other significant reasons for your tired look and loss of glow. During sleep, our body works to repair organs (skin being the largest organ), muscles, and other parts. When our sleep cycle gets hampered or sleep quality is compromised, our body's ability to repair and renew cells diminishes. This results in dull skin.
Now that we've discussed the main reasons behind the lost glow in our skin, let us proceed to see what this product offers.
Illumina Glow Skin Serum Reviews | An Overview
This product boasts of firming and moisturizing the skin. With the help of retinol, this serum rejuvenates the skin cells and provides intense hydration. Because this is a serum, we may expect its consistency to be thin and watery, but we're wrong! The texture of this serum is similar to that of a cream.
This glow serum has collagen and elastin in its bucket too! You may be well aware of the benefits of these two ingredients. These two proteins help define the skin's texture by enhancing the elasticity and renewal process in the skin. To know more about their benefits, read here.
You can get Illumina Glow Skin Serum from Amazon as a single piece or in a pack of two. It's also available on eBay and Walmart. Let's check the ingredient list now!
For an even more powerful way to achieve glowing skin, try using the Solawave followed by a basic skin routine. The Solawave uses microcurrent, red light therapy, and therapeutic warmth to help boost collagen production, reduce inflammation, and improve the overall tone and texture of the skin.
Illumina Glow Skin Serum Reviews | Ingredients List
The main ingredients, as shown by the product in its ingredient list, are as follows:
Cetyl Alcohol is a fatty alcohol that aids in softening the skin and hair. It is often utilized as a moisturizer to prevent rough, dry, scaly skin. An ingredient that is great at protecting the skin barrier from drying out by averting water loss.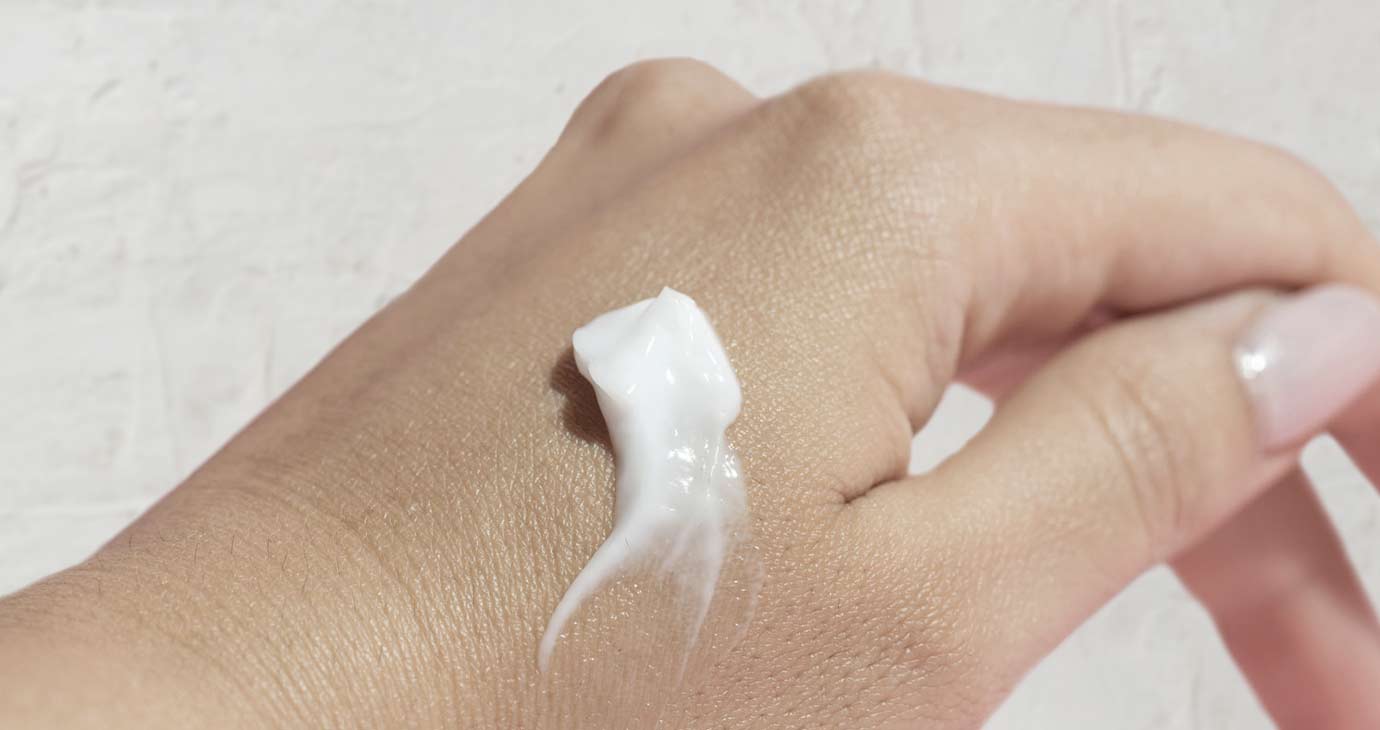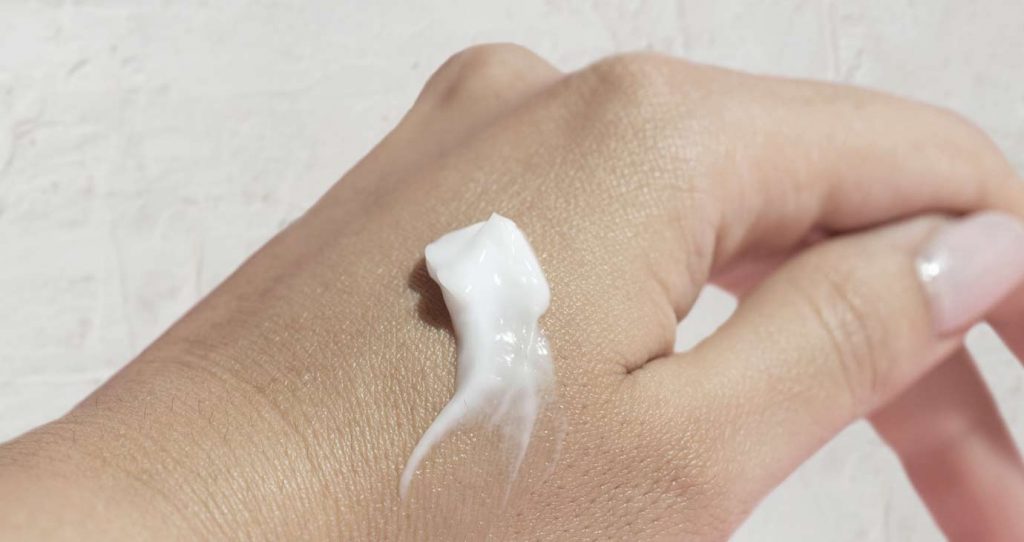 Sodium Acryloyldimethyl Taurate Copolymer is a thickener that helps this product to thicken up to form a nice serum-like texture. An excellent emulsifier at the same time, it binds the water and oil parts in this product.
Glyceryl Stearate helps prevent moisture loss by locking the moisture in the skin.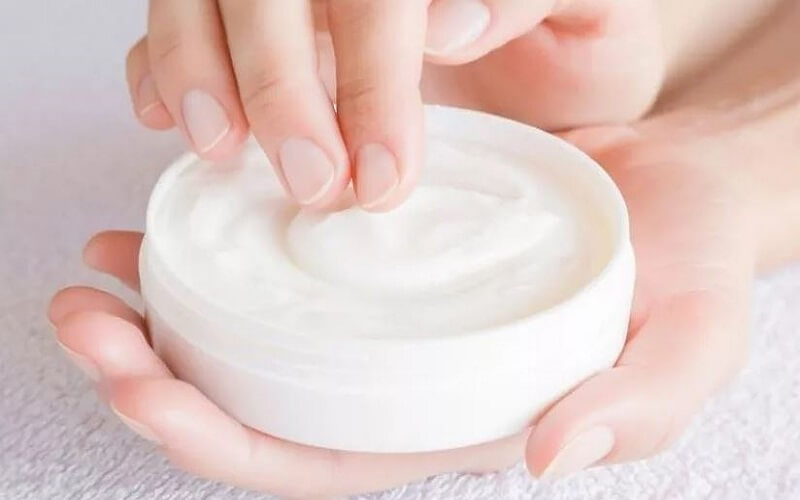 Capric Triglyceride works as a preservative to make the active ingredients in this product last longer. It helps in preventing blackheads and whiteheads.
Cautions
This product contains the following ingredients that may cause harm to your skin.
Mineral Oil in this product is a known harmful ingredient that tends to suffocate and disrupt your natural skin barrier. It can imbalance the pH levels, trigger acne and form dry patches.
The Trideceth-6 ingredient comes under the PEG compound, which can also be unsuitable for your skin. It can irritate the skin. Remember not to use any product with this ingredient if you already have cuts or irritation in your broken skin.
Pros
Reduction in the appearance of dark circles and blemishes.
It gives a smooth radiance to the skin.
Restores skin firmness and prevents any further wrinkles.
This product comes with a 30-day return policy.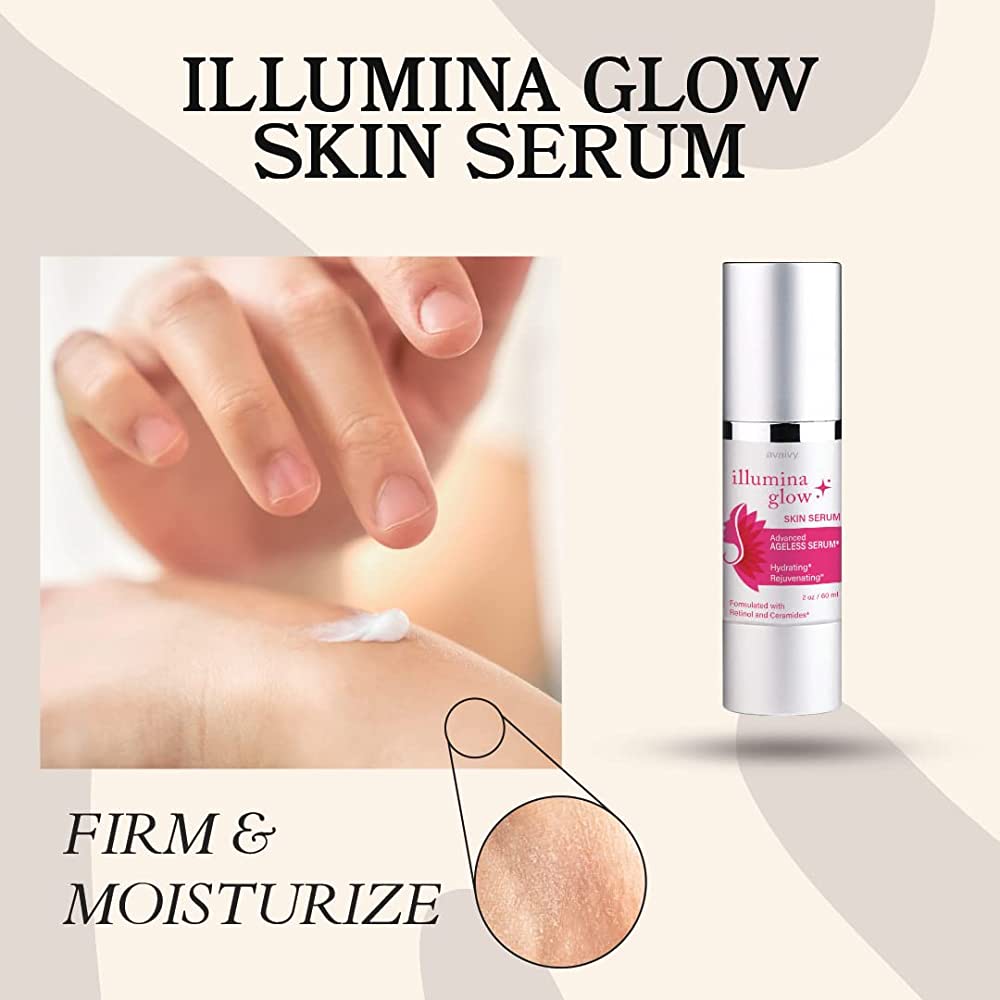 Cons
It comes with the warning of California Proposition 65.
It may be unsuitable for sensitive skin.
Unsuitable for broken skin with any cuts or wounds.
This serum is a little pricey.
How To Use It?
Start by cleansing the face with lukewarm water and tap it dry with the help of a soft cloth.
Take a dime-sized portion of the serum, and stroke it gently across your face in a slightly upward motion. Do this till it completely dissolves.
The brand suggests using it twice (morning and night) daily for at least 2 weeks to see the results.
Customers Say | Illumina Glow Skin Serum Reviews
Elena comments, "This cream has shown me the results in just 1 week of its use. I'd highly recommend this to everyone."
Piercey claims, "Not lying, but this product doesn't meet my expectations. l will continue to use it until it finishes, but I don't think I'll ever repurchase this."

Zennell complains, "This cream didn't work at all! Plus, I feel itchy in my cheeks after 2 days of applying it to my face. I feel cheated. Going to return this asap."
FAQs | Illumina Glow Skin Serum Reviews
I attempted to answer some of the most common FAQs around this topic.
What do the reviews of Illumina Glow Skin Serum say?
The reviews, as seen here, are both positive and negative. It has proved helpful to some customers but not to others. You can gauge this product yourself after reading the details given in this review.
What is a glow serum, and how does it work?
The formulation of a glow serum aids your skin in radiating a natural glow and shine. These products also work as good highlighters. You can use them as any other serum before using a moisturizer. You may also apply it as a primer and use foundation lightly to give off the naturally illuminated look.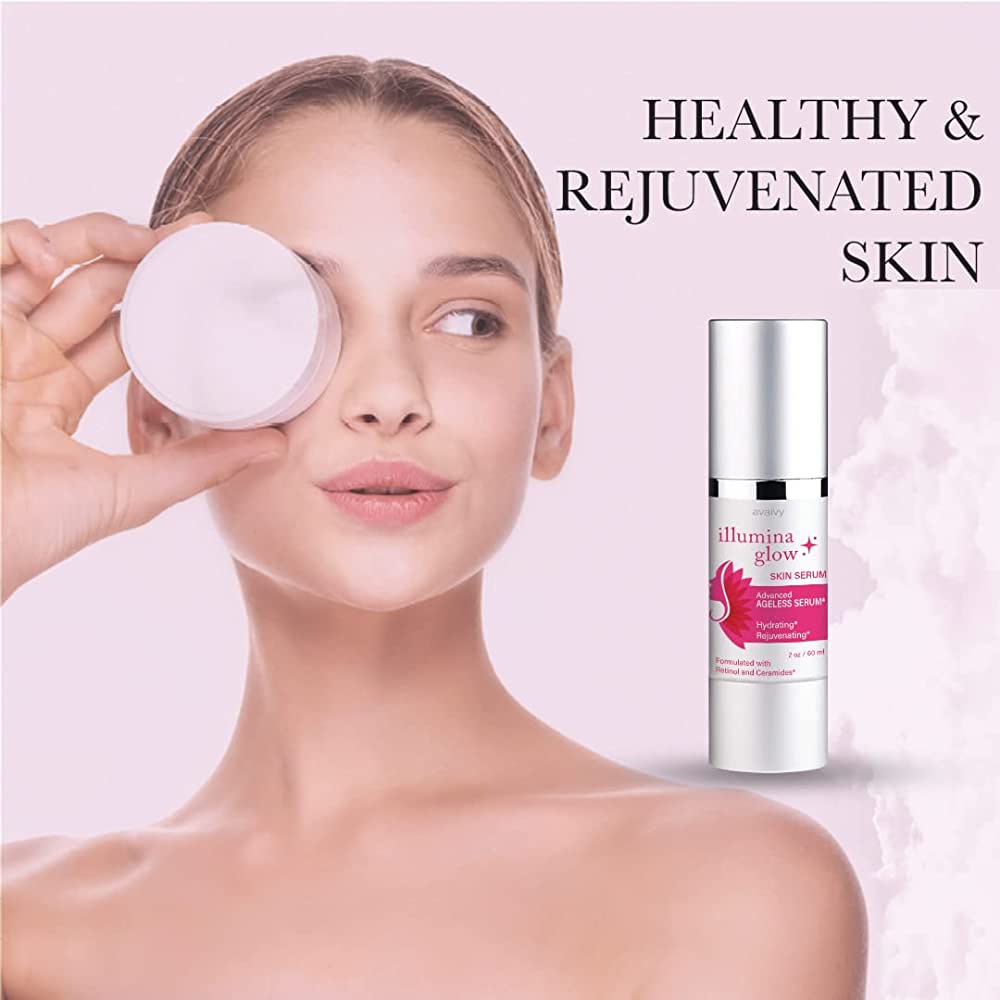 When to use the glow serum?
Some suggest using serums twice daily after cleansing and before applying the moisturizer. But, many prefer only using it once daily when starting as a beginner. Make sure to use the serum in mild concentrations first, and you may gradually build it up over a few weeks if needed.
What is the best glow serum?
There are a plethora of options to pick up from. One of them is from TruSkin. It is highly rated, with many positive reviews proving this brightening serum's authenticity. It is plant-based and skin-friendly. Use this weightless serum like you use any other serum.
How long does it take for the glow serums to work?
Though it differs from product to product, one may expect the glow serums to show results in 5-8 weeks. Illumina Glow Skin Serum claims to show results in 2 weeks.
The Bottom Line
Such was an outline of the Illumina Glow Skin Serum Reviews. Opt for this product only after carefully reviewing all the details. Using this product may help you achieve that ageless look; nonetheless, you may not want this product to give you a reaction. So, apply it on your face only after you approve it with a patch test on your neck.
And lastly, remember to smile more as it reduces stress, which is one of the prime causes of wrinkle formation. We hope this article remained helpful to you throughout. Keep loving! Keep smiling!
Do you still have any doubts or want to add any missing information? Comment below to reach out to us. We will be happy to hear from you.
I'm Sarah Abraham, the founder and co-author of Blushastic.com and a professional makeup artist. Beauty is more than just skin deep, and that's why I'm passionate about sharing my knowledge and experience to help people feel confident and beautiful on the inside and out.
Whether it's skincare, haircare, or fashion, my goal is to empower women to feel their best. With my expertise in the beauty industry, I strive to provide practical advice and tips that are accessible to everyone, regardless of their skill level or budget.