Fillhage anti-aging fillers have been all over tik tok, claiming to get rid of wrinkles and sagging skin. As the aging process starts, the skin loses its elasticity and collagen. The collagen production capacity of the skin also decreases. In such cases, people use Botox and fillers to make the skin look more firm and youthful. However, many people fear surgical methods and needles on their faces. That's where Fillhage comes in.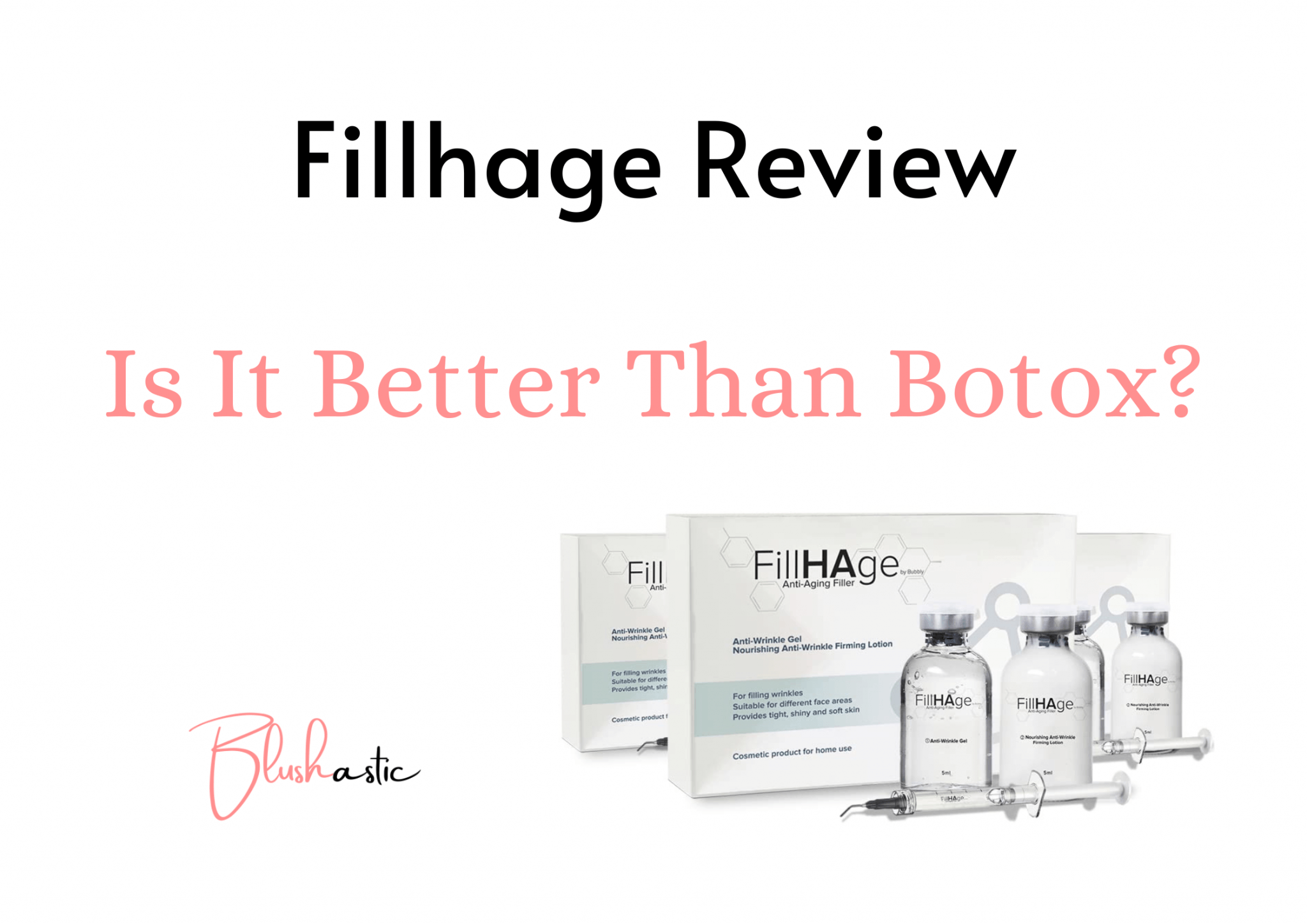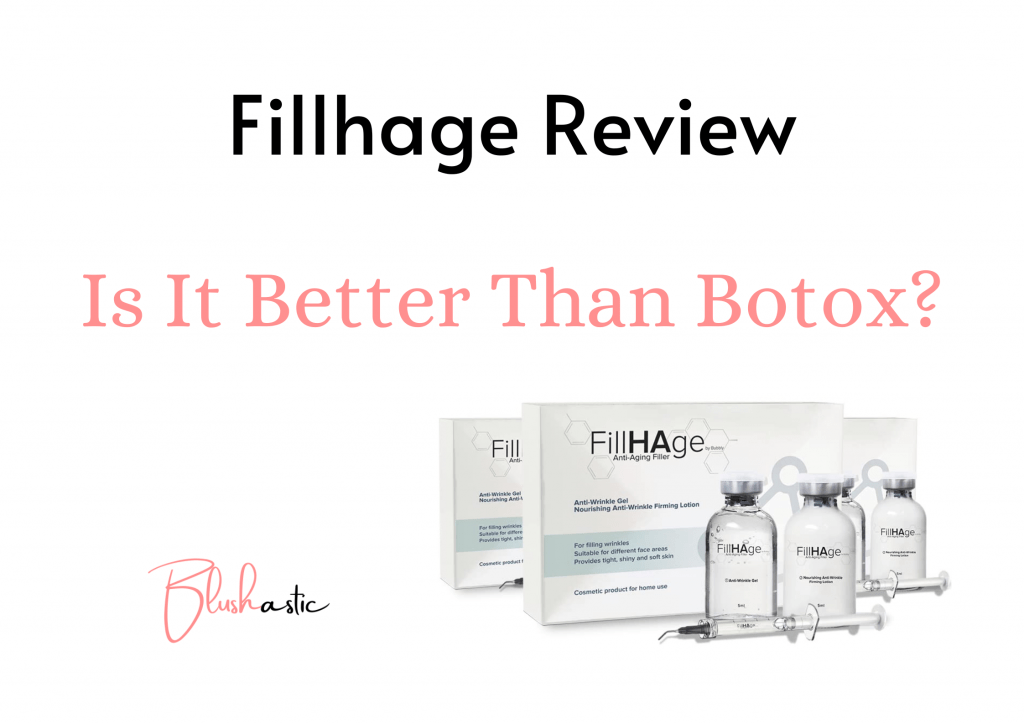 Fillhage anti-aging filler is an online selling product that claims to treat wrinkles and fine lines. It says it is a needle-free anti-aging solution and has been through many tests over the last few years.
But it is difficult to trust the claims made by Fillhage as many online products claim to be the best, but most of the time, they only work sometimes. Let's check the truth in the claims made by Fillhage and see how well this product works. This article will show some Fillhage reviews and decide whether this product is safe and worth the hype!
Fillhage Reviews | Does it Really Work?
Fillhage is an E-commerce website that sells anti-aging needle-free fillers. These fillers claim to give a botox effect without using needles on the skin. It can be used at home quickly, giving you youthful, firmer-looking skin. Fillhage claims it has been tested for several years and is authorized in multiple labs. Fillhage is an attractive option for those who want to avoid getting any work done on their face but still want that botox effect.
One of the most common questions that come to mind when we see online products is how legit they are. And if the product is new and needs an ample amount of online reviews, it becomes difficult to decide whether or not you should try it. Fillhage reviews in this article will help you understand more about this product so that you can make a well-informed decision about it.
Before we move further, here is something for you if you struggle with wrinkles and saggy skin. If you are interested in red light therapy and crave quicker results at home, then you must try Solawave — incredible results.
Fillhage Ingredients
Any product you use, especially for your skin, must be effective. Its effectiveness depends on the formulation it has. If the ingredients contain that product that works for you, you will likely see visible effects very soon. Fillhage anti-aging fillers claim to work on wrinkles and fine lines, but the effectiveness depends on the ingredients they contain.
Hyaluronic Acid
Hyaluronic acid plays a vital role in maintaining skin elasticity and moisture levels. Adding hyaluronic acid to skincare products helps to provide long-lasting hydration for your skin by increasing its ability to retain water molecules within its cells.
Hyaluronic acid in Fillhage prevents skin dryness and other signs of aging, such as fine lines, wrinkles, and loss of firmness. It makes the skin plump and supple.
Aloe Vera
Aloe vera is included in Fillhage to make it anti-inflammatory. Aloe vera contains a substance called Aloin, which is an anti-inflammatory agent. The aloe vera gel acts as an emollient, helping to soften and soothe irritated or damaged skin. It also contains vitamins A and E, which are essential antioxidants that help protect against free radical damage and cell damage caused by UV rays.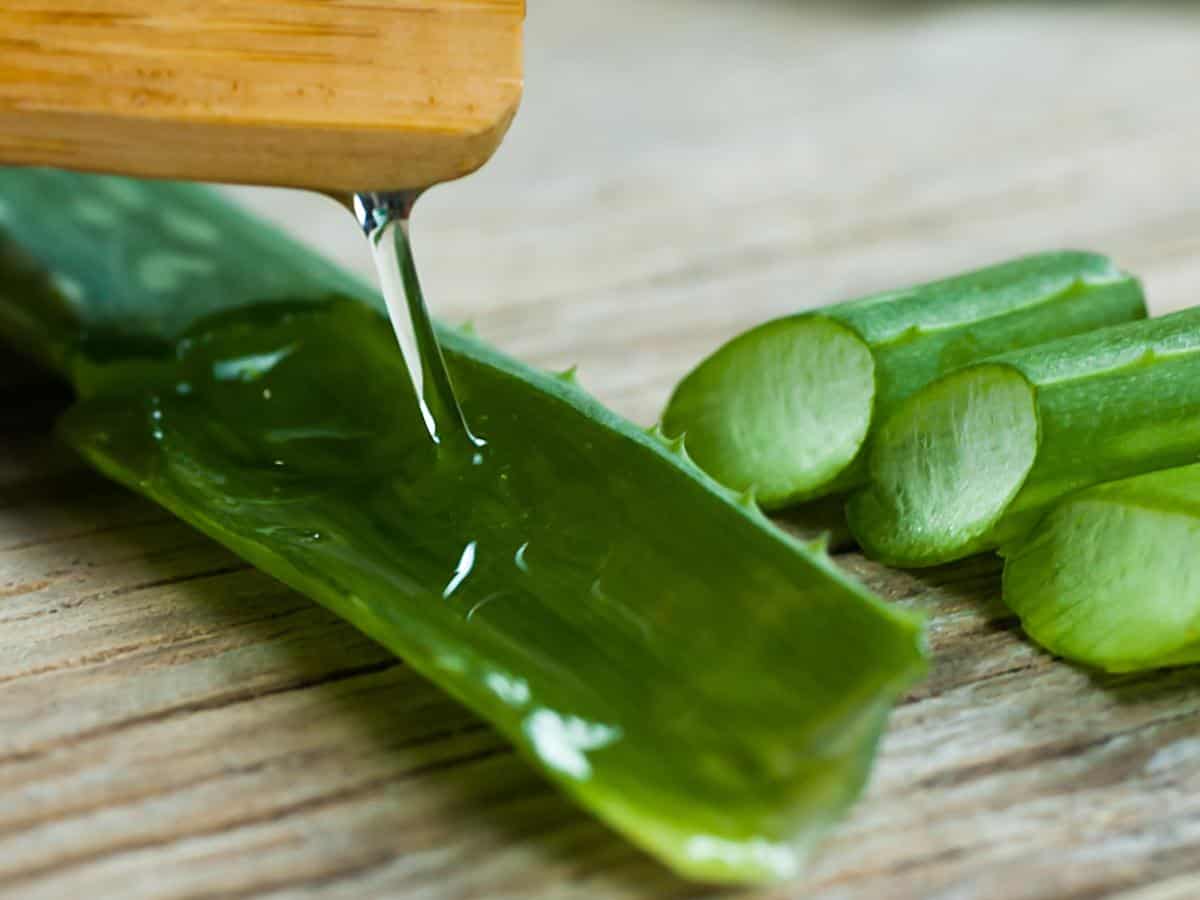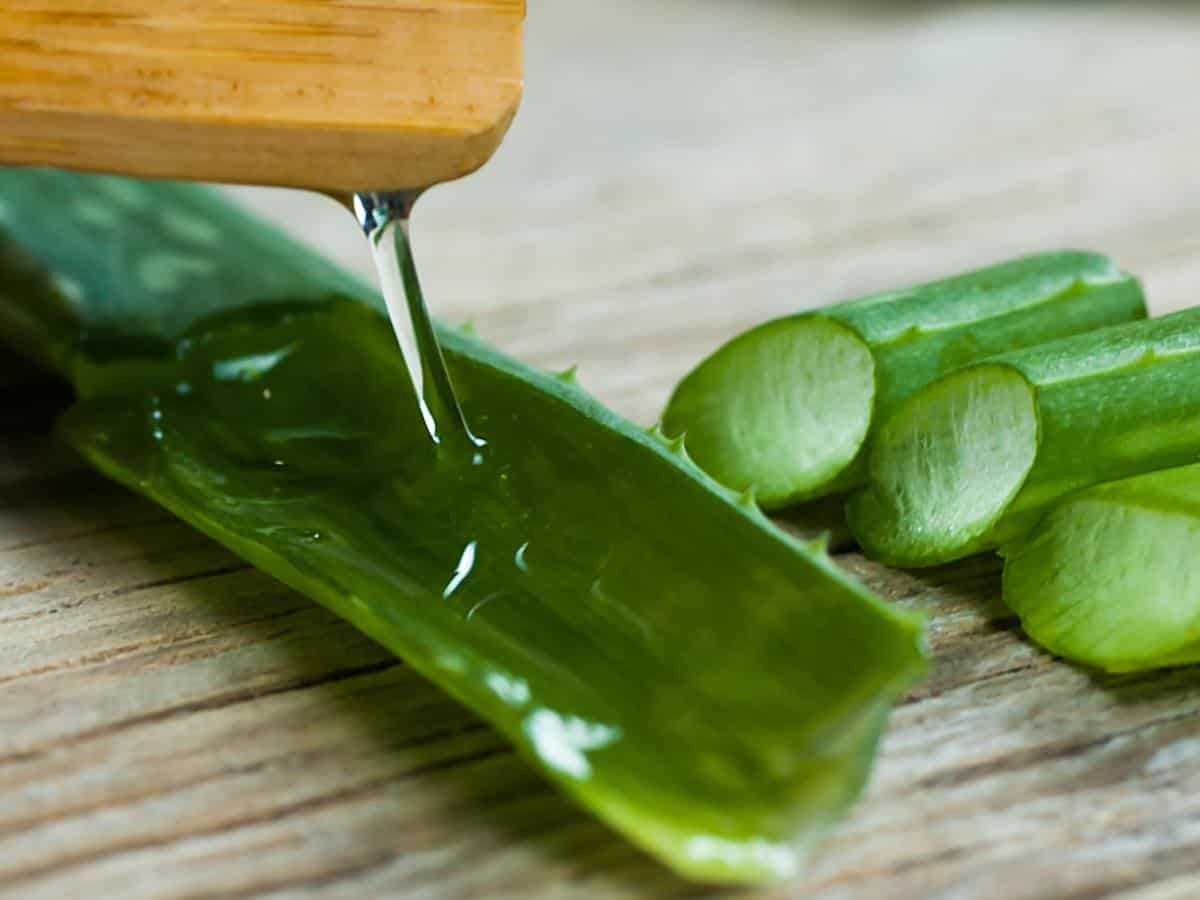 Using Fillhage will give your skin all the benefits of Aloe vera and improve the appearance of the skin as well as protect the skin.
Olive
Olive oil is one of the most potent natural moisturizers. It has been shown to reduce skin dryness and increase moisture retention, making it an excellent choice for people with dry skin conditions such as eczema or psoriasis.
Fillhage contains olive, which is an excellent ingredient for sensitive skin. It will improve the appearance of fine lines and keep the skin moisturized.
Sodium Hyaluronate Crosspolymer
It works similarly to Hyaluronic acid but is smaller than Hyaluronic acid, so it seeps deep into the skin. Fillhage is an anti-aging product it uses Sodium Hyaluronate to reduce wrinkles and fine lines by reducing skin dryness.
It maintains skin moisture, and its topical application makes the look firm and smooth.
C30-45 Alkyl CetearylDimethicone Crosspolymer
C30-45 Alkyl CetearylDimethicone Crosspolymer is included in Fillhage anti-aging fillers to make the lips fuller and softer. It is an ingredient that improves the appearance of lips and makes them look plump.
Ammonium Acryloyldimethyltaurate
It is an ingredient safe for sensitive skin, and it works to make your cheeks look full and softer. It is included in Fillhage fillers to give your cheeks a youthful look.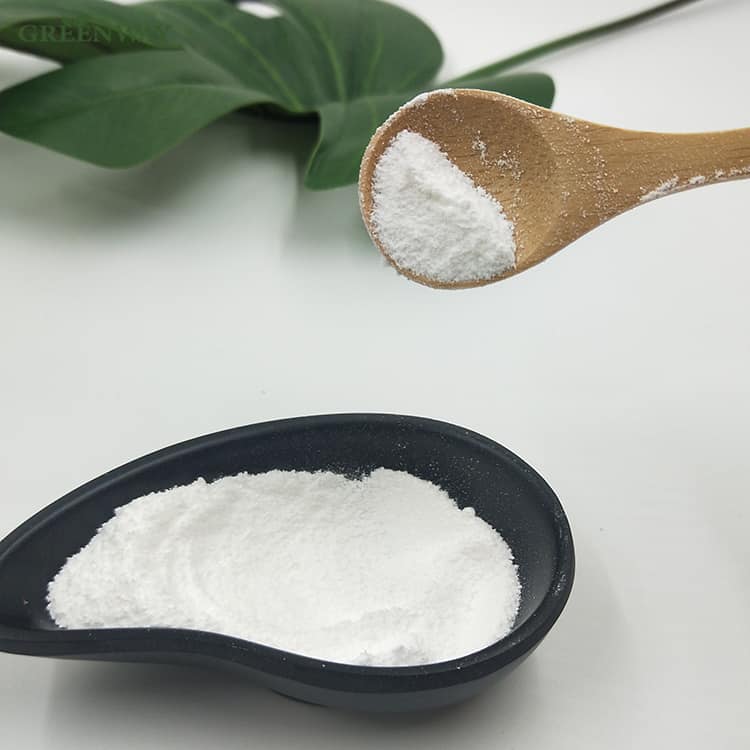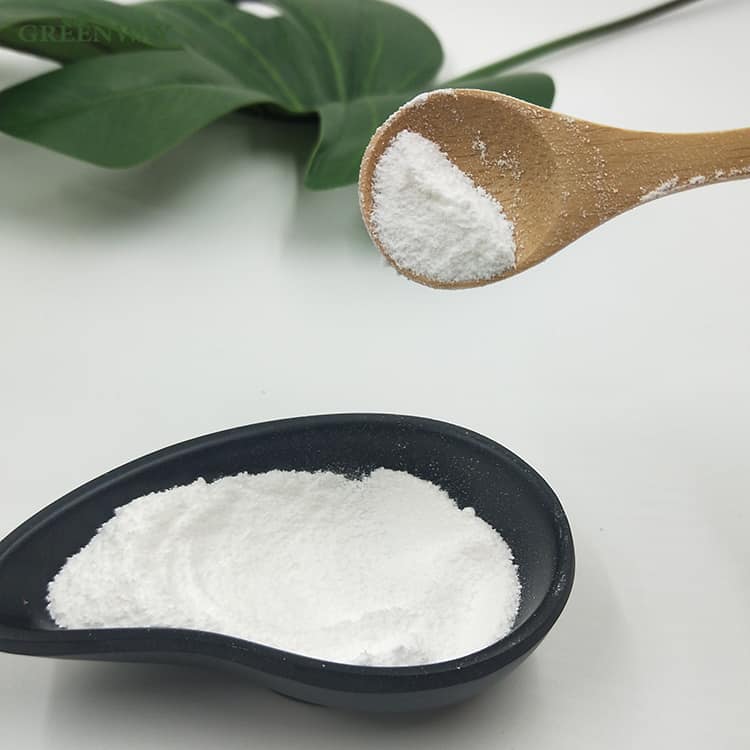 The formulation and ingredient list of Fillhage anti-aging fillers looks impressive and very promising. Each ingredient has its qualities and claims to work best for anti-aging and reduces the appearance of fine lines and wrinkles.
How to Use Fillhage?
Fillhage anti-aging filler set has three main products. It contains two bottles for fluids and an applicator for easy application. The two bottles are numbered as Number 1 and Number 2. The number one bottle is a filling gel and has a clear appearance. In contrast, the Number 2 bottle has a milky fluid in it.
To Use this Filling set,
Start with a clean and dry face. Take the Number 1 bottle and 1 ml of this filling gel into the applicator.

Apply it around the fine lines on your skin and lips.

Massage it into your skin and wait for 10 minutes.

Now take 1 ml of Number 2 fluid in the applicator and apply it to the same places where you used the filling gel.

Massage it into your skin and wait for 5 minutes.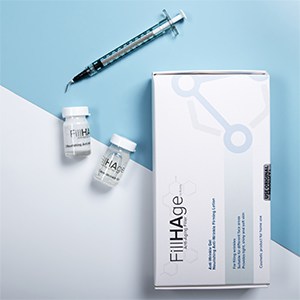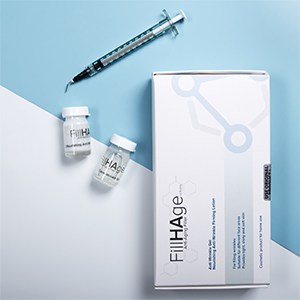 Fillhage anti-aging fillers claim to improve the collagen amount in the skin within a week. It provides glow and moisture and makes the skin visibly younger within a regular use of 2 weeks.
Pros
Here we have some great benefits of the Fillhage anti-aging fillers.
The best part about the Fillhage anti-aging filler is that it has a needle-free applicator. Therefore, it saves you from the painful botox process.

This filler claims to work on wrinkles and fine lines and reduce them to nothing to give your skin a younger, healthier, and more radiant look.

It says that regular use of this product can slow down and gradually reverse your skin's aging process, making it look younger in just ten days.

The anti-aging filler claims that the application procedure is effortless to use. And it provides a painless and permanent solution for your fine lines and wrinkles.

The Fillhage anti-aging fillers claim to give a fuller appearance to your cheeks. It can make your skin firmer by boosting collagen production of your skin.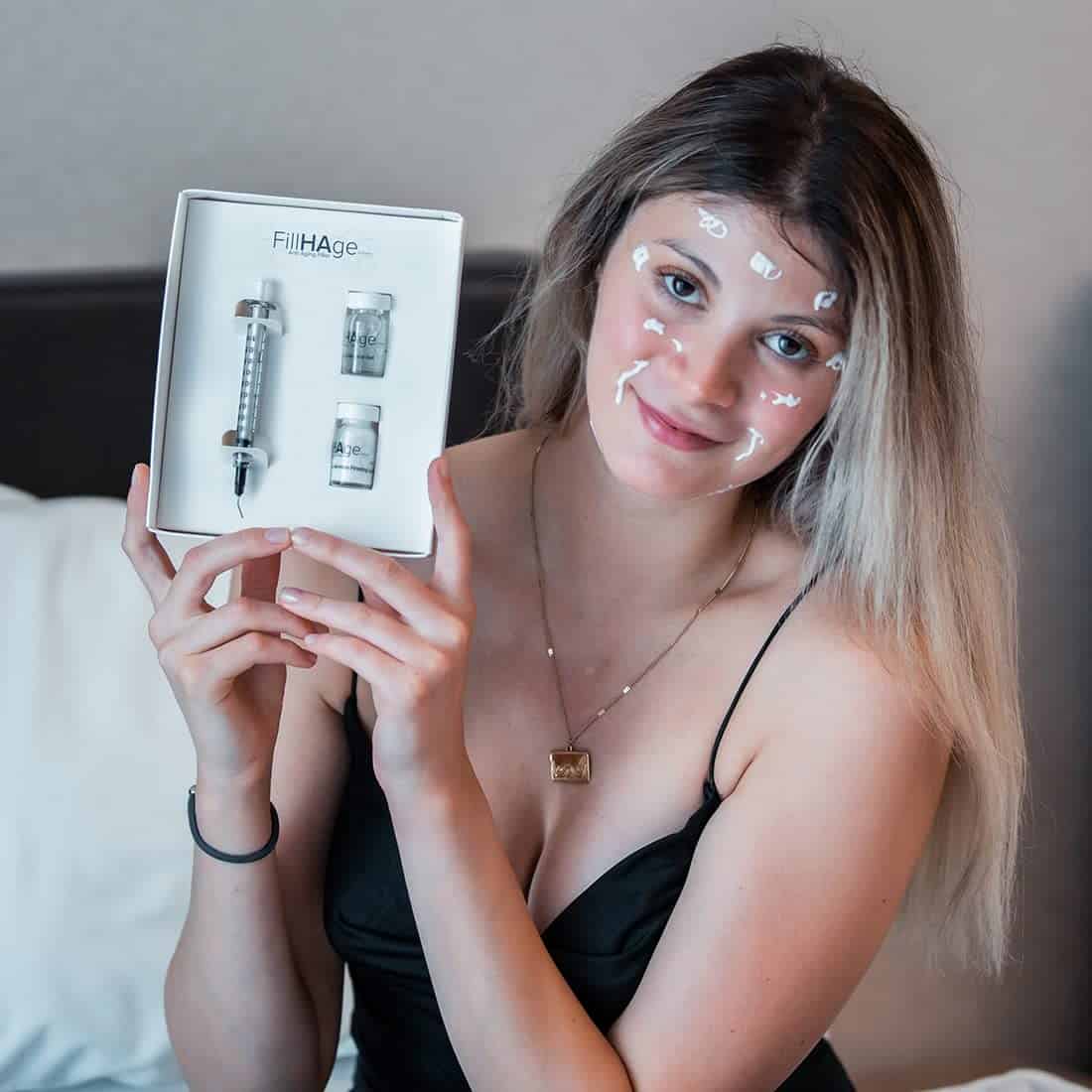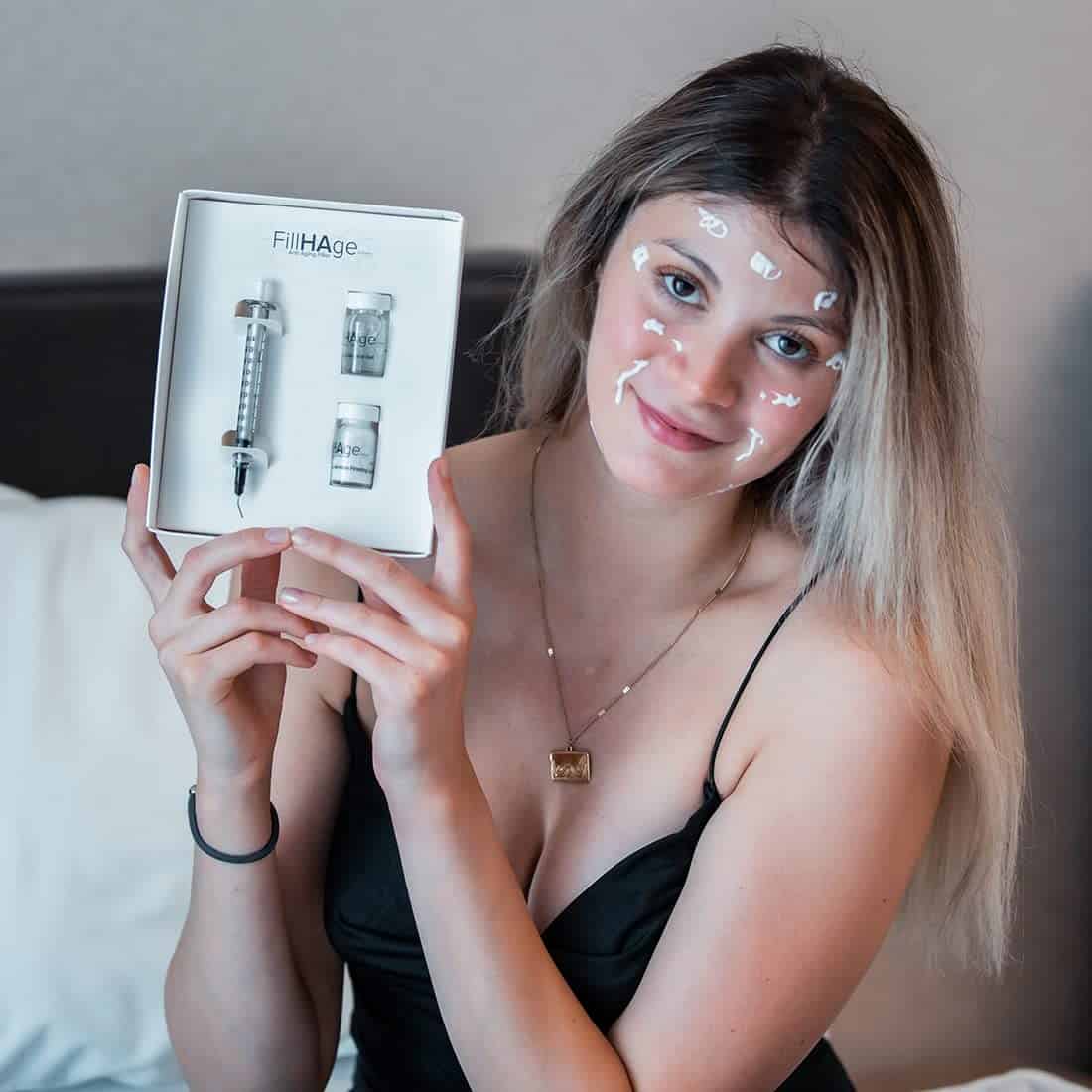 The procedure of using Fillhage anti-aging fillers is claimed to be easy and can be done at home.

The Fillhage filler contains ingredients like aloe vera, which has a healing effect, olive, which has a moisturizing effect, and six different types of hyaluronic acids that work to reduce fine lines and wrinkles.
Cons
Here we have listed some disadvantages of the Fillhage anti-aging fillers as reported by some of its customers.
One widespread complaint is that the size of the bottle is too small. The size mentioned in the description is 10 ml, but the bottle is 5 ml.

The Fillhage anti-aging filler peels off as soon as makeup is applied. So the entire time and effort spent on the application will be wasted.

Even after hours of applying it on your face, the product comes out as white crumbs if you touch it. Makeup can not be applied to this product. It gives a peeling look to the skin and peels off.

It has yet to prove effective, resulting in a waste of time and money. Shows no results even after many uses for some users.

There are no options available for returning it or getting a refund. No information about the owner is available online.
Customers Feedback | Fillhage Before And After Reviews
Before deciding to buy any product, it is essential to read the reviews from actual customers. So here we have gathered some reviews on Fillhage anti-aging fillers to help you make a better decision.
One positive review said, "The Fillhage anti-aging filler is one of the best decisions I have ever made. It is a great product and works well for my skin. I get compliments every time I use this product. Everyone notices that my skin looks more glowing and radiant. The application process is straightforward and time-consuming, but the results are worth the effort. It gives a botox-like effect without any pain. I love the product."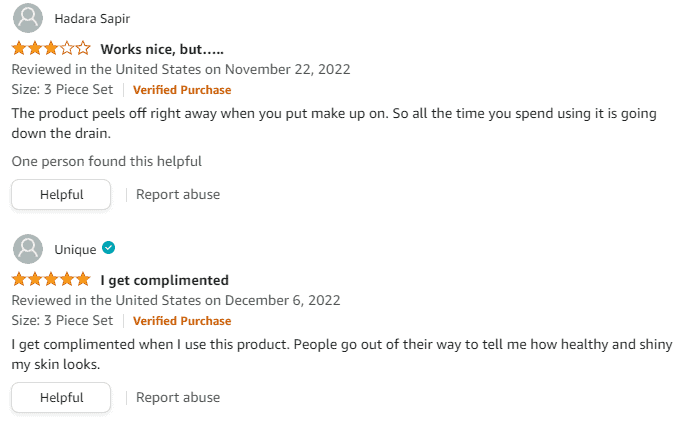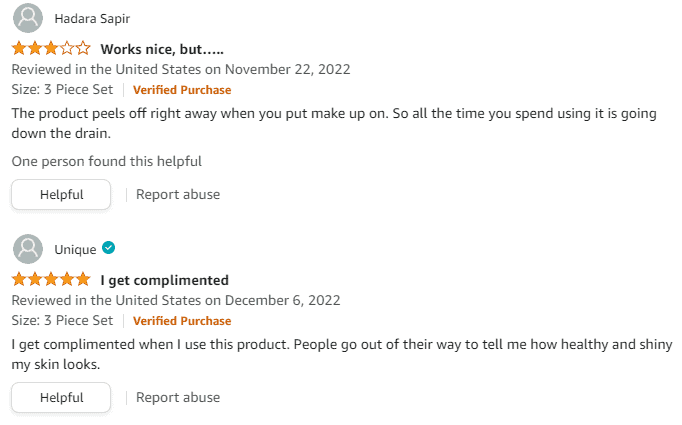 Another happy customer said, "The ingredients of this product have a magical anti-aging effect. I saw a visible effect on my skin from just the first use. It is effortless to apply and saves from the painful botox process. It does what it says."
But not all were very satisfied with the product. Someone wrote, "Not at all worth the price. Yeh product has no effect. It does not work at all. It proved to be a total waste of money."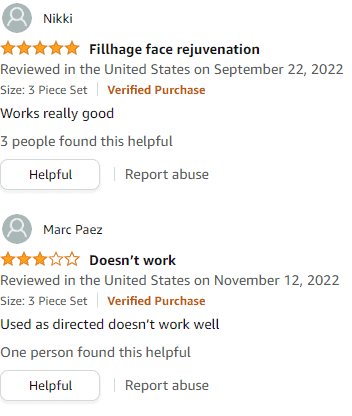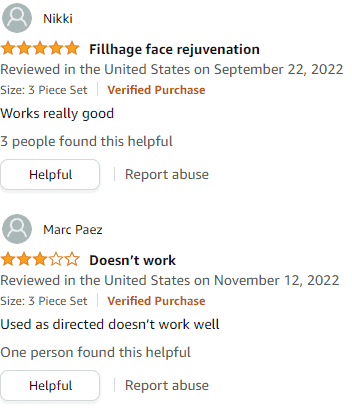 Another one said, "The product is not worth the hype. You cannot apply makeup over it because it starts to peel off and crumble as soon as you touch your skin. Also, the size of the bottle is too small. Not at all worth buying."
FAQs | Fillhage Anti Aging Filler Reviews
Here we have some frequently asked questions about the Fillhage anti-aging cream and the answers to them.
How long does Fillhage last?
The Fillhage anti-aging filler can plump the lips for up to three months. However, you have to repeat the treatment.
Where can I get the Fillhage anti-aging filler?
You can buy Fillhage anti-aging filler online on various shopping websites. But be sure to read all the reviews and product descriptions. You can also buy it directly from Amazon or the manufacturer. You can also get Fillhage anti-aging filler offline at several significant pharmacies.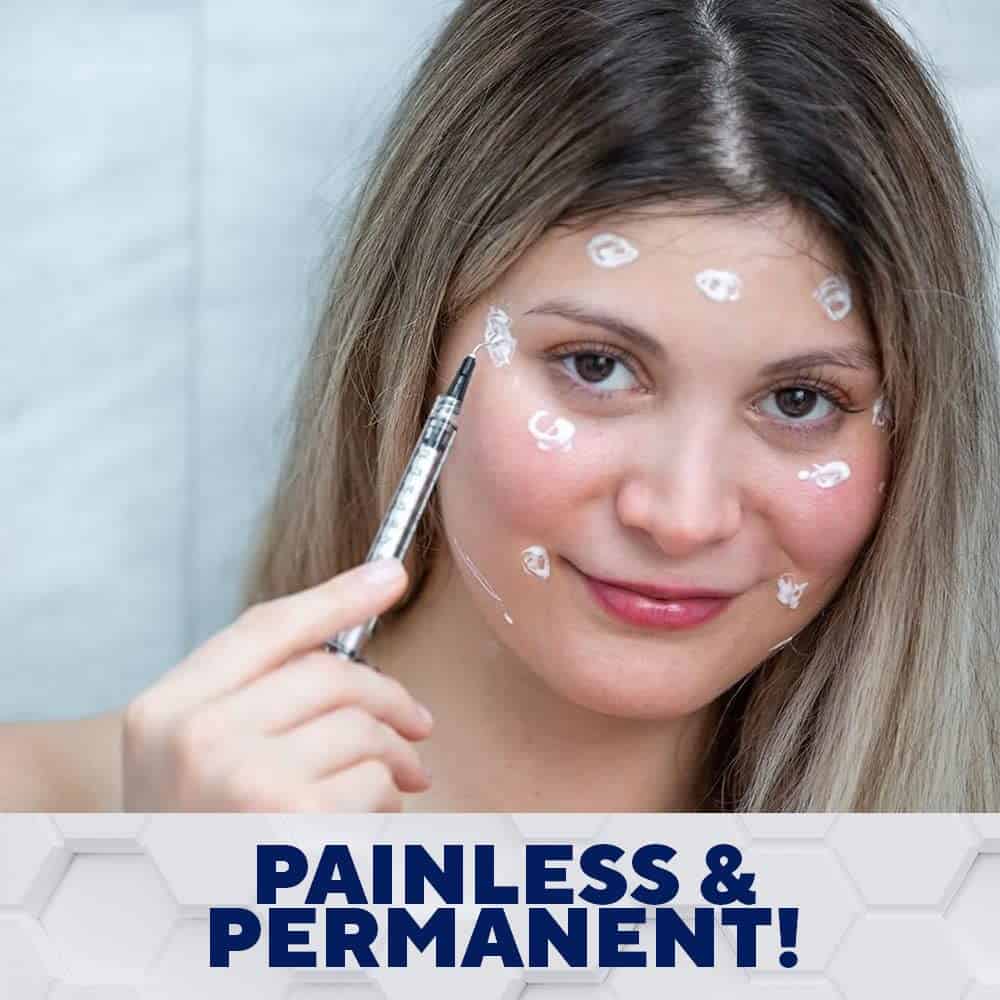 Is Fillhage Anti-aging filler the same as botox?
The Fillhage anti-aging filler does claim to give you a botox-like effect without going through the painful process. It has a needle-free applicator which makes it easy to use. It says you can get younger-looking skin in just ten days with regular product use. It can be better than a regular anti-aging cream.
Closure | Fillhage Anti aging Filler Reviews
Aging is a natural process, and the first symptoms of aging are seen on the skin. To get rid of signs of aging, you can choose multiple options, from surgery to anti-aging creams. However, if you're scared of surgical methods but want that botox effect on your face, you can try the Fillhage anti-aging filler set.
It claims to disappear wrinkles and give a botox-like appearance without using needles or surgery. Fillhage claims to provide a youthful and wrinkle-free look within a few weeks of regular use. This product created a buzz recently, and we decided to gather Fillhage anti aging filler reviews so that you can determine whether it's worth a try.
Rebecca is a skilled writer with a passion for makeup and skincare. With years of experience in the beauty industry, she has a deep understanding of the latest trends and products and a talent for creating engaging content that resonates with her readers. Whether she's writing about the latest skincare products or sharing her favorite makeup tips, Rebecca's writing is always informative, entertaining, and inspiring.