The season of beauty lasts throughout the year and feels incredibly personal. Trust me; you don't want to be quarantined just because you have wrinkles or bumps. But acne and breakouts are tricky skin conditions and need special attention. So are the stubborn signs of aging, which seem to be getting worse. All this requires you to drown yourself in a pool of skincare products that will do right by delivering a burst of freshness to your dermal layer, evading all your worries slowly.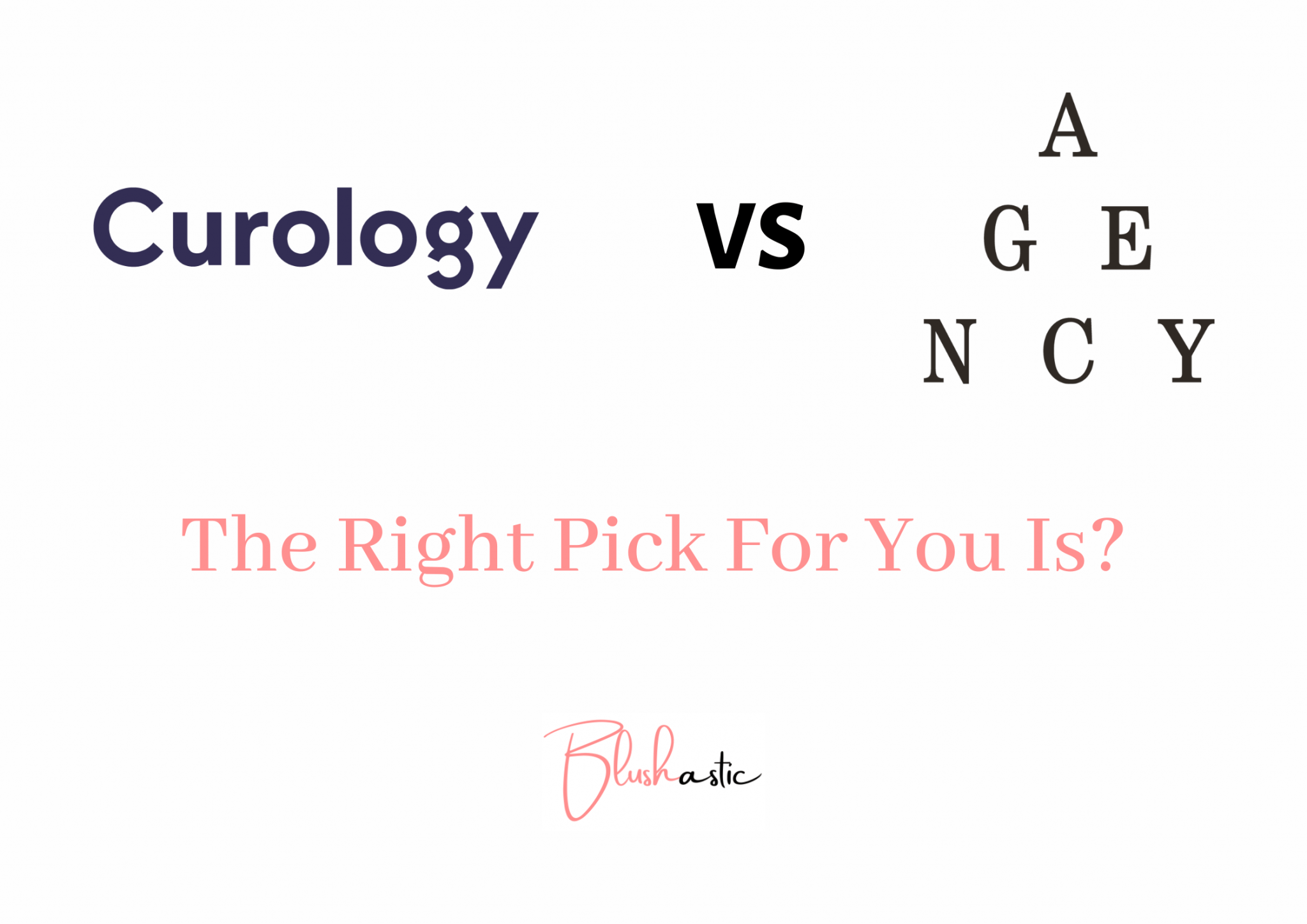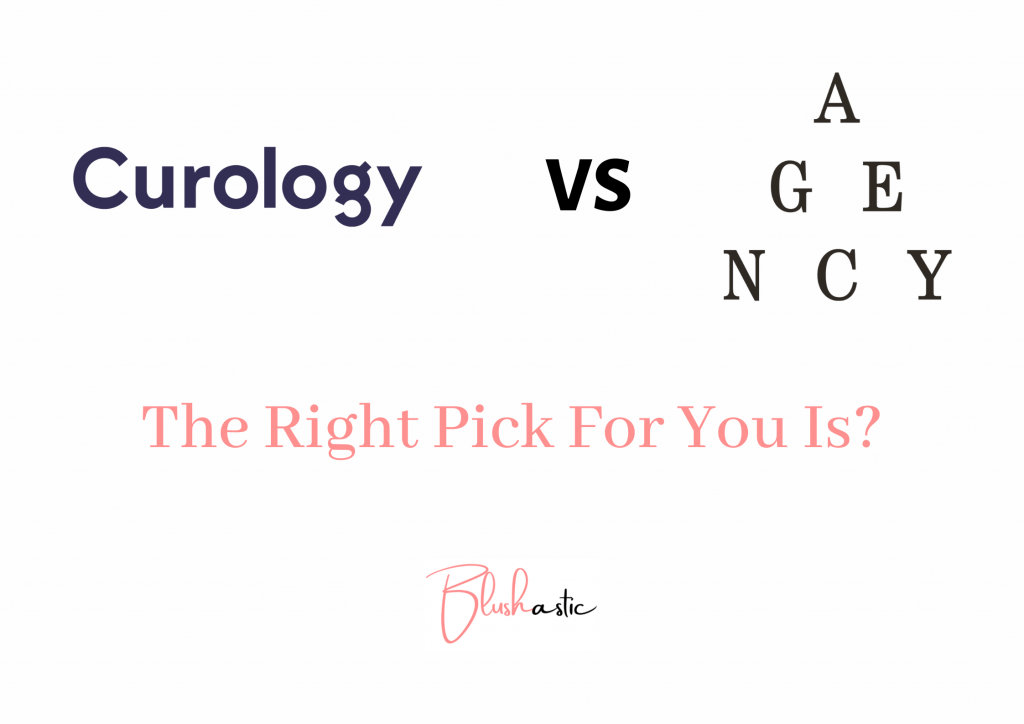 Everyone loves to have these kinds of options for themselves that are accessible and don't make beautiful, flawless skin seem too hard. Placed on the sturdy top shelf of many beautiful cabinets are these two revolutionary skincare brands that have marked their presence in the cosmetic industry and fulfill specific purposes. But the trouble between Curology VS Agency has got people thinking about what they should settle for. Which one will be most suitable for your skin? Let the hunt begin! 
With every new launch in the market of miracle ingredients, the temptation to buy something when you see it seems to be skyrocketing. However, skin care is a delicate subject and only needs the assistance of brands that can help you. Both these brands claim to aid your skin in looking your best by eliminating your issues. So, which brand is getting lucky tonight? Can you trust them to put on your fragile canvas? Let us not dwell on doubts anymore and find out for sure!
Curology VS Agency |
The Right Pick For You Is?
Product Range 
Curology claims to hit your skincare goals just at the right time. To say that that brand is a bit more flexible won't be wrong. You get a whole platter of high-quality skincare options like the cleanser and moisturizer duo, Emergency spot patch, sunscreen, Acne body wash, micellar makeup remover, and lip balm.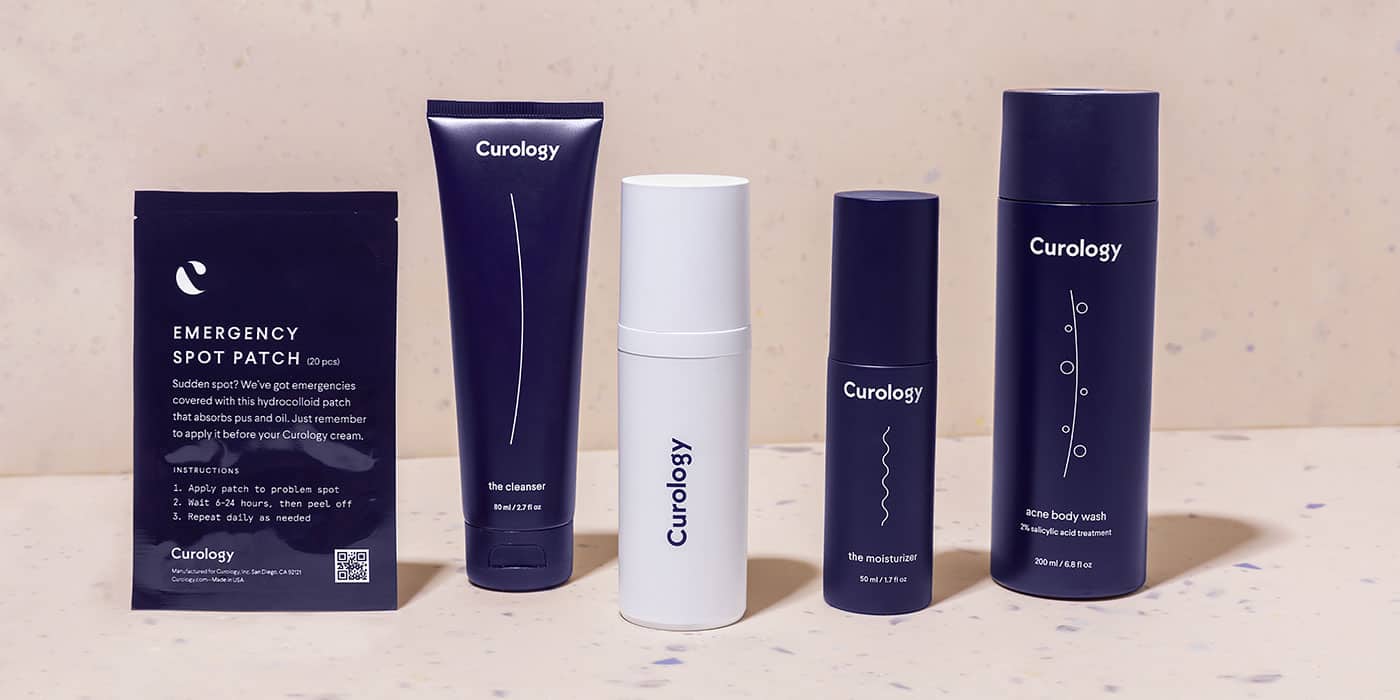 Apart from these essentials, the brand offers you two unique personalized formulas: the Custom Formula for acne and the Custom Formula for anti-aging. Unlike Agency, Curogy aims to attract all users suffering from acne or skin-damaging conditions, which is why their formulations are solely dedicated to helping you relieve these breakout issues. 
Every woman deserves to know the secret of looking younger and hide all those years from her face. Luckily, Agency claims to fulfill this wish with its do-it-all formulas and give your skin a magical touch of youthfulness. The Agency Skincare Routine consists of a total of 4 products. These are the Cloud Care Duo: Cream Oil Cleanser, Cloud Care Duo: Weightless Whipped Moisturizer, Future Formula, and the Dark Spot Formula.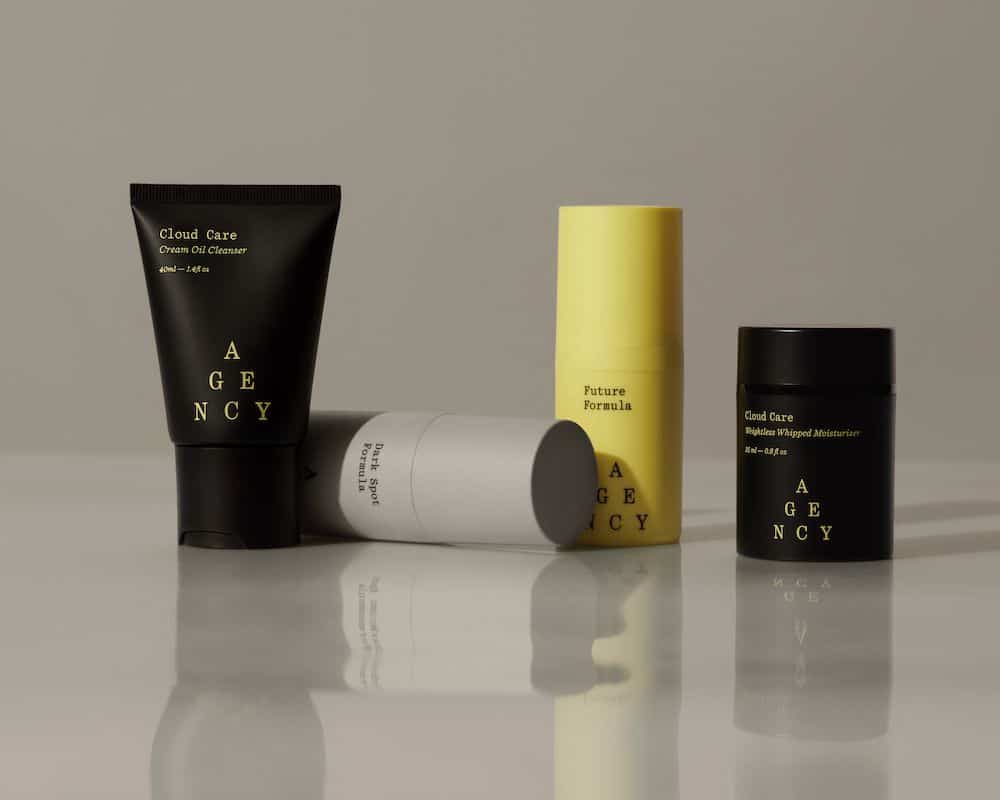 The last two products are the brand's hero products and can be customized according to the user's needs. This brand is big on treating everything age, like signs of aging, like texture, wrinkles, fine lines, and more. So if you feel like turning the clock back on your skin, Agency Skincare will suffice nicely. 
Ingredients 
Ingredients of any skincare are the key to making or breaking your beauty. Luckily, experts from Curology know what they are doing and include active ingredients like Clindamycin, Azelaic acid, Tretinoin, Niacinamide, Zinc Pyrithione, Tranexamic acid, Metronidazole, and Ivermectin in your prescription formula. This helps keep the acne away from entering your skin. These are non-comedogenic so they won't clog up your pores.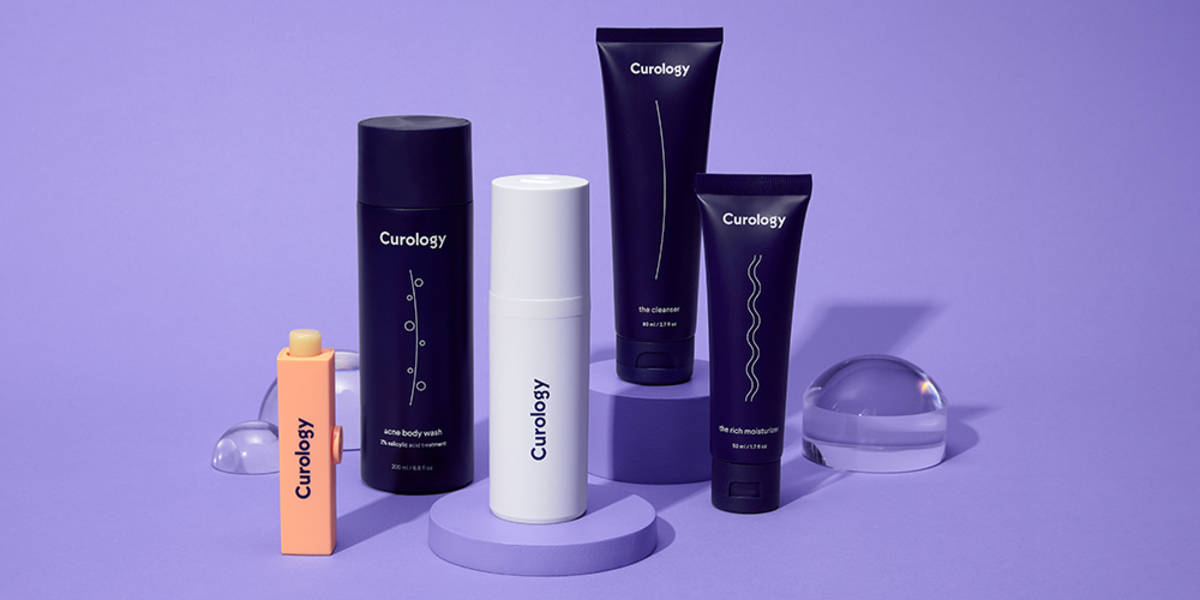 There is also a balanced pH and no added fragrance. All ingredients and products making an appearance in Curology have been crafted to have a vegan composition and are cruelty-free to ensure the maximum health of your skin!
Agency's brand's dermatology providers adhere to your skin concerns individually. The most common active ingredients include niacinamide, tretinoin, tranexamic acid, panthenol, and azelaic acid. Depending upon your skincare goals and how sensitively your skin reacts to a product, the formula has been adapted over time to enhance efficacy. Your providers strive to offer you the right strength for every procedure so that you can derive the best benefits from it. 
Effectiveness & Results 
Curology products are solely dedicated to solving all your problems regarding hormonal acne. Users can get their hands on its "customized bottle of a treatment cream." All their products are enriched with skin-loving ingredients which are non-clogging, help absorb excess oil, gives your skin a grease-free feel, and envelop it in a protective layer, away from environmental stressors and other free radical damage.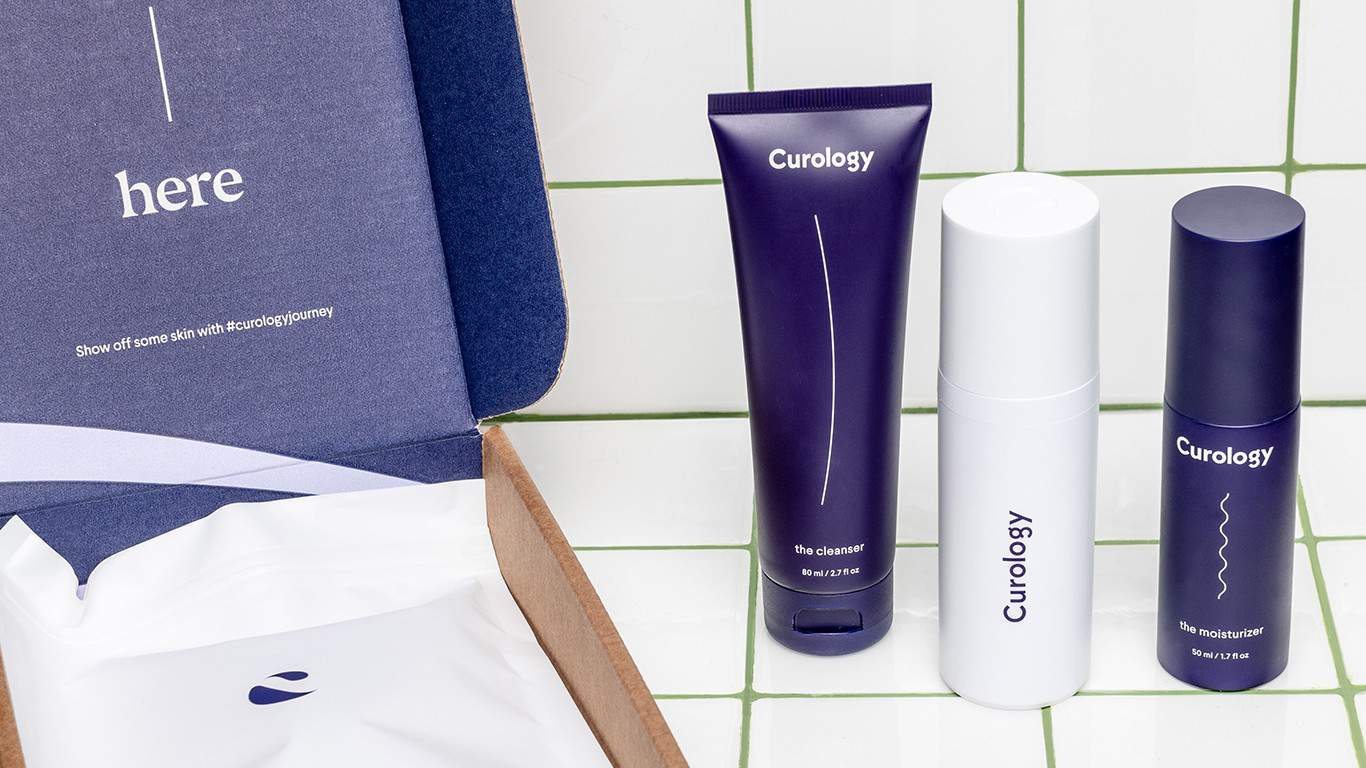 It also claims to help reduce the effect of marks and dark spots. If users are consistent with their usage, they can see promising results within the first four to eight weeks of starting their new skincare routine. However, this period varies from person to person. Some may see skin improvements sooner, whereas others might see them later. 
Agency 
If you are troubled with sleepless nights because your skin is showing more than its age, we have something to heal it from the inside out! The cutting-edge formula of this brand has never been tested on animals and is supported by research. The recipes help reduce inflammation, blotchiness, hyperpigmentation, acne, and wrinkling and boost moisture and help dull the signs of hyperpigmentation.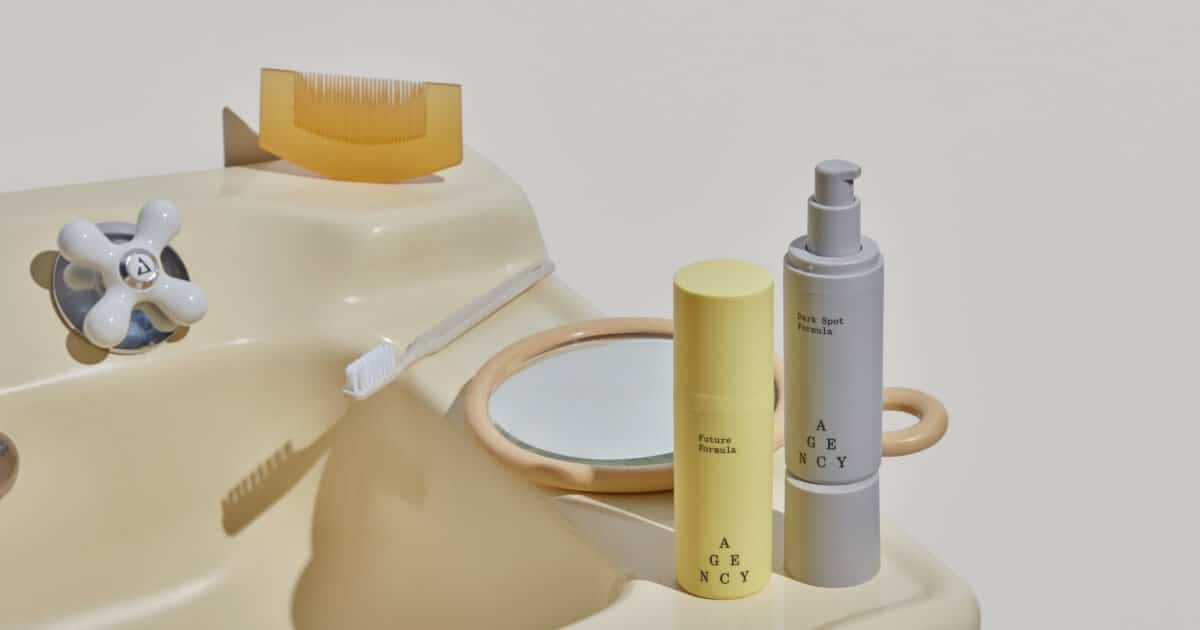 Sadly, the brand does not showcase any customer reviews on its website, so to be able to ascertain its efficacy might be a little challenging. From a rough estimate, other studies from trusted sources suggest that it might take the product four to six weeks to show signs of noticeable improvements on your compromised face. 
Side effects
Sensitive or not, sometimes, products can hurt your skin and react differently, even if you feel you haven't done anything to agitate yoru delicate skin. Curology and Agency both have some side effects on their products. Users who tried Curology said it has side effects like forming halo spots around the application area and darkening or straining the skin.
This is primarily because of hydroquinone, one of the ingredients in the composition of this brand's products. Besides that, Cushing's syndrome, hyperglycemia, and eye problems are some other side effects that users need to look out for a while using this brand's skincare range. 
Agency also involves specific side effects which may occur upon using their products. These are temporary skin dryness, flaking, redness, or mild itching. This usually happens because some ingredients in the formula start reacting or because new formulas are being introduced to your skin. 
Procedure and Subscriptions 
Curology 
Getting your hands on a new product, especially when there are a lot of steps involved, can feel like an arduous task that keeps getting harder. Thankfully, if you choose to side with Curology, you should be relieved because you are in good hands! Curology's professional team consists of trusted licensed dermatologists and medical professionals to answer all your questions related to skincare.
This applies to your state in the US, as the brand will appoint you a dermat within that state to solve your queries about their products. The team also includes physicians, physician assistants, and nurse practitioners to help with your concerns.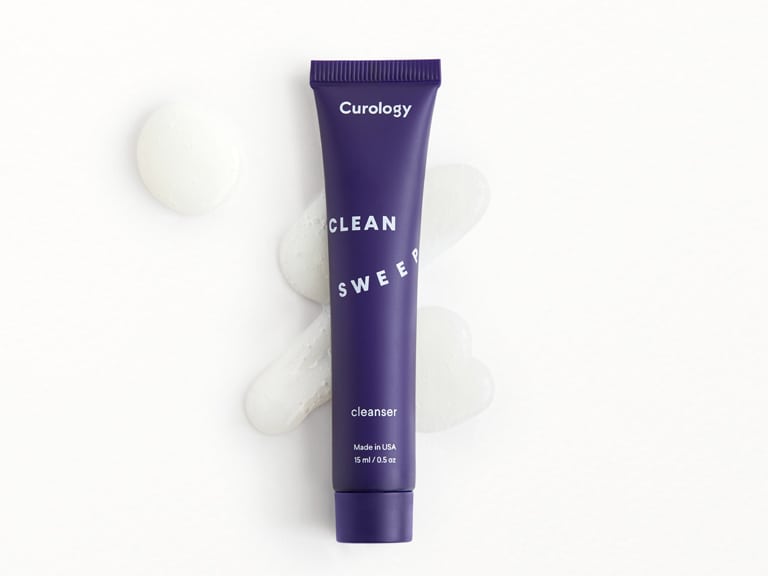 If you are a newbie, the first subscription box of Curology will cost you less and will cover your shipping charges, as well as handling. Later, when you are purchasing, depending upon the products you have wishlisted, within your subscription. If you want just the custom formula, you will have to pay a certain amount per shipment with free shipment included. 
Agency 
Agency mimics properties of Curology, in this case, to a lot of extents. This brand, too, possesses dermatologists and licensed professionals. All of them reside and practice within the US and will be assigned based on your state. These doctors make it a point to check in with you one week before you start with your new or next subscription box when it is sent to you.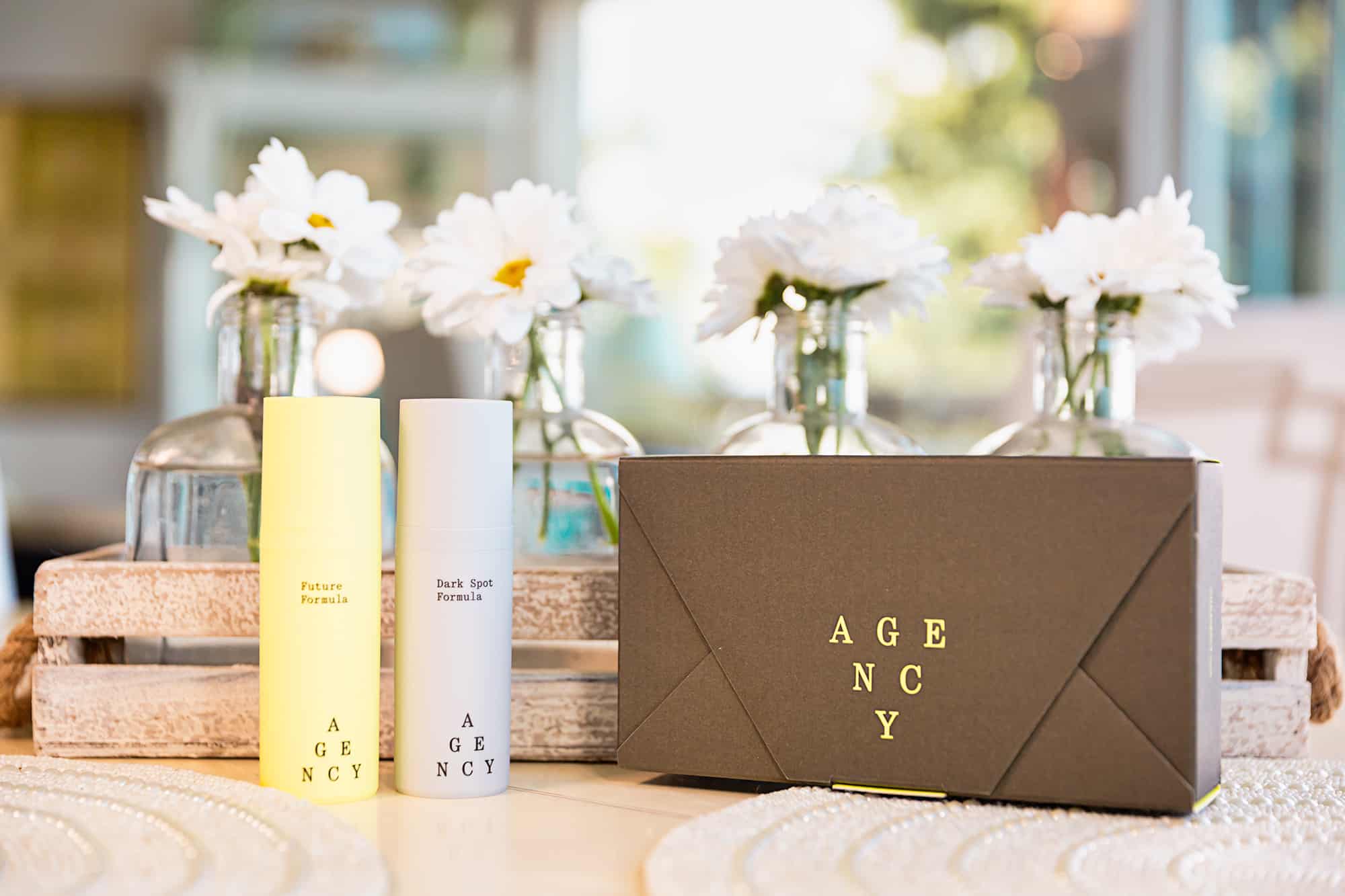 They check if you need changes to your product's formula or are facing any trouble with your previous formula. After your subscription has been activated, the price will roughly shift between 30 dollars to 74 dollars. This will happen per month, depending upon your purchase. So, if you are considering saving, Agency will help stack up some extra dollar notes. 
Pricing structure  
Pricing is something users constantly look at when buying skincare. The price factor is always present whenever we purchase anything and decides our purchasing behavior. In this case, it can be concluded that Agency's pricing structure is a bit humble compared to Curology's. Curology offers subscription services to its clients, which costs from 400 dollars to 99 dollars per shipment.
On the other hand, Agency provides subscription services that range from 30 dollars to 74 dollars per shipment. Every little bit counts, and here you are, getting a respite of a total of 16 dollars in an estimate. So if you are a girl on a budget, Agency is your safest and most affordable bet!
Evaluation of Pros and Cons
Curology Pros
It does not clog your pores and wards off excess oil

They don't have any added fragrance

Combats acne by deep cleansing action 

Pumps up levels of hydration 

It feels weightless and infuses suppleness

It contains handpicked ingredients like hyaluronic and shea butter 

It helps clear chest acne, face acne, and back acne 

Vegan, cruelty-free 

Dulls wrinkles and prevents breakouts 

Fights off signs of hyperpigmentation 

Offers personalized skincare plan according to yoru skin type, which can be updated any time you please 

Soothes irritation and encourages repair 

Suits all skin types, including sensitive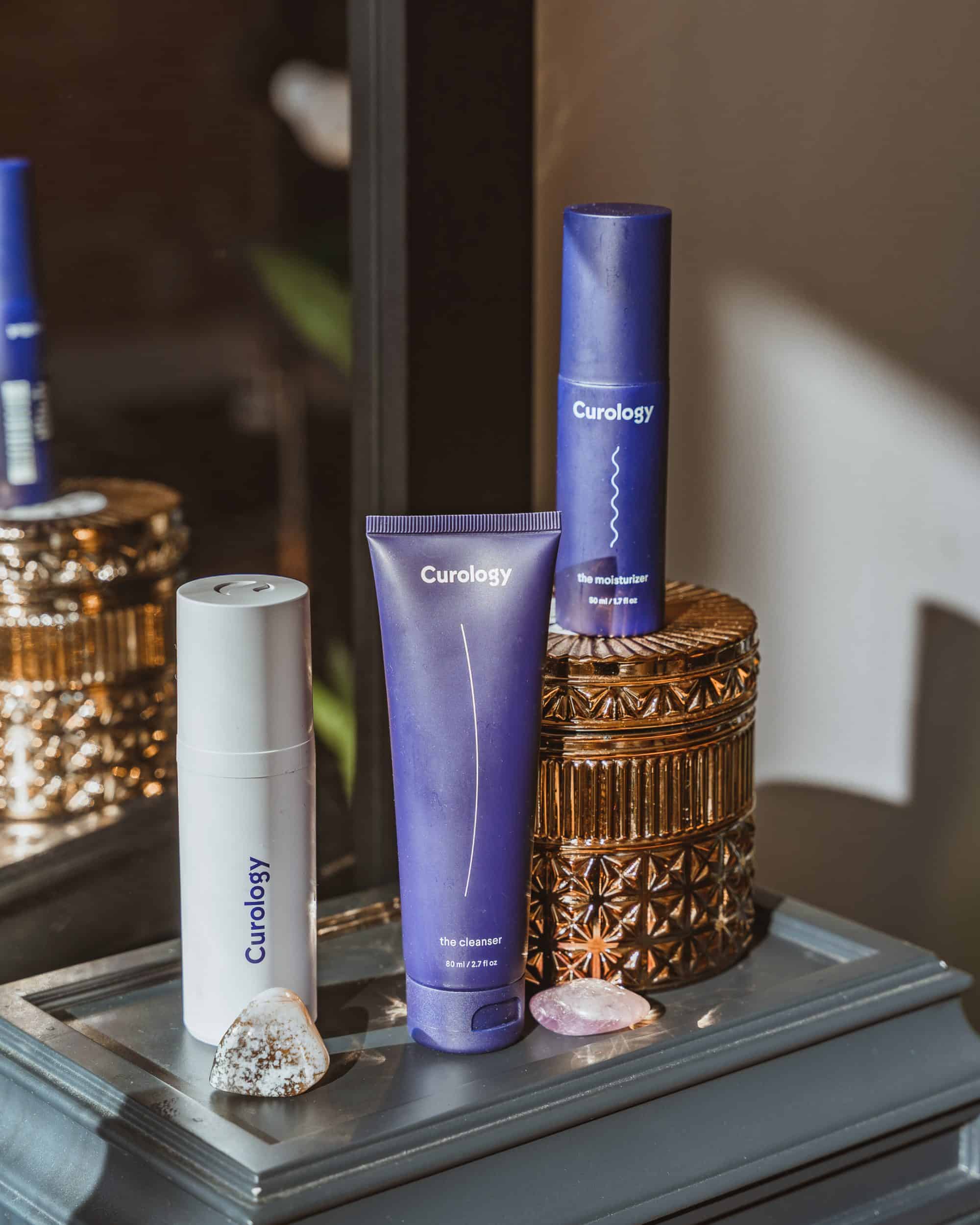 Cons 
Curology providers can't prescribe their user's isotretinoin (or Accutane, which is responsible for whaling acne), so you will have to go to an office and avail yourself of this medication.

It may not be helpful for users who have severe cases of acne 

Skincare assessment may not be very smooth, as there is no face-to-face interaction between the user and provider. 

The formulas offered have lower strength than topical treatments available in drugstores.

Curology does not cover health insurance. 
Agency Pros 
Ingredients included in the formula are backed up by thorough research

Cruelty-free and Leaping Bunny Certified

Offers easy access to prescription-only acne treatments

Designed with premium quality ingredients 

It gives results in two to three weeks 

Involves a convenient and fuss-free procedure 

Fair and cost-effective pricing is available 

It gives you a custom and personalized formula 

There are licensed dermatologists and medical professionals to answer your queries. 

It helps in evading aging signs like wrinkles, fine lines, etc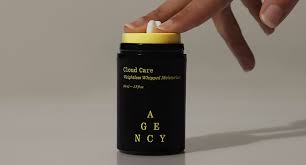 Cons 
The customer service is a bit lagging 

Some users might experience irritation in their skin

Users have to get a subscription to order skincare from these brands. 

Online assessment of your skin issue may not be practical compared to visiting a dermatologist in person. 

The brand does not display reviews on its website. 
Customer Feedback | Curology VS Agency
We know you are picky and that your skin is different than others. So, can a one-fits-all formula be the answer to all your skincare woes, or do you need to know on the door of different brands to get your clear, youthful, and healthy skin back? When we asked users what would be their pick in the battle of Curology VS Agency had exciting things to say. Let us hear it. 
Casey G. commented on Curology, "I have had acne on my face since I entered my teenage life, and it has been pretty awful since then. I started avoiding meeting my friends and going out because I was too ashamed of the condition of my face. Curology has turned my life around, and I have no words to express my gratitude. My scar marks have faded mostly, and my skin tone is even now. There is no more dullness, and I haven't felt about myself so much better than earlier.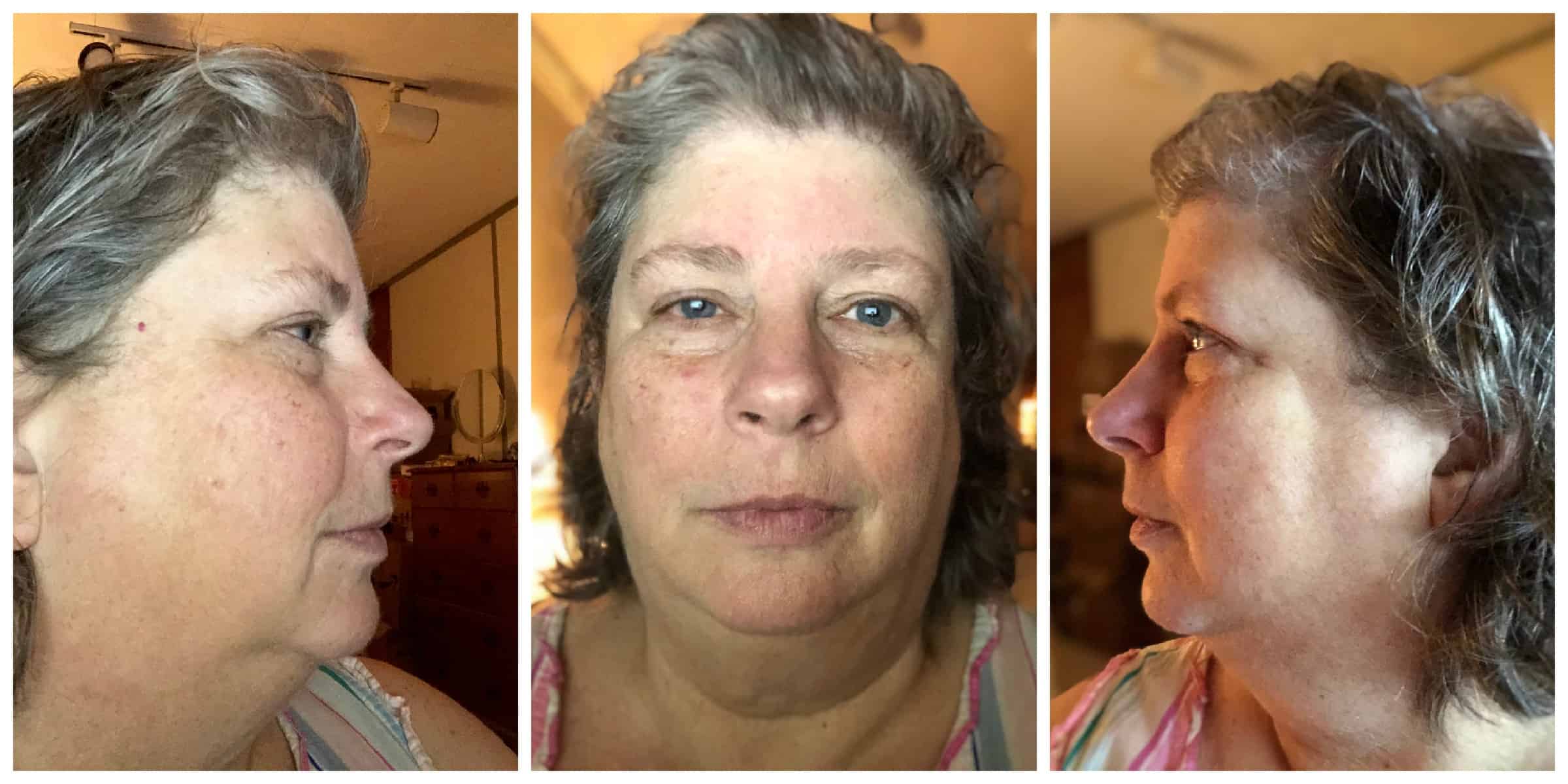 Grace mentioned on Curology, "Suffering from acute acne for four years now but haven't had any luck finding the ultimate solution. When I came across this brand, I thought I could end all my skin troubles once and for all, but I had no luck."
Veronica pinned about Agency, "Buying this was a mistake. I have been using it for three months but cannot find any improvement. I guess it does not work for everyone after all. I would not repurchase it, and I wish I had spent my money on something more reliable."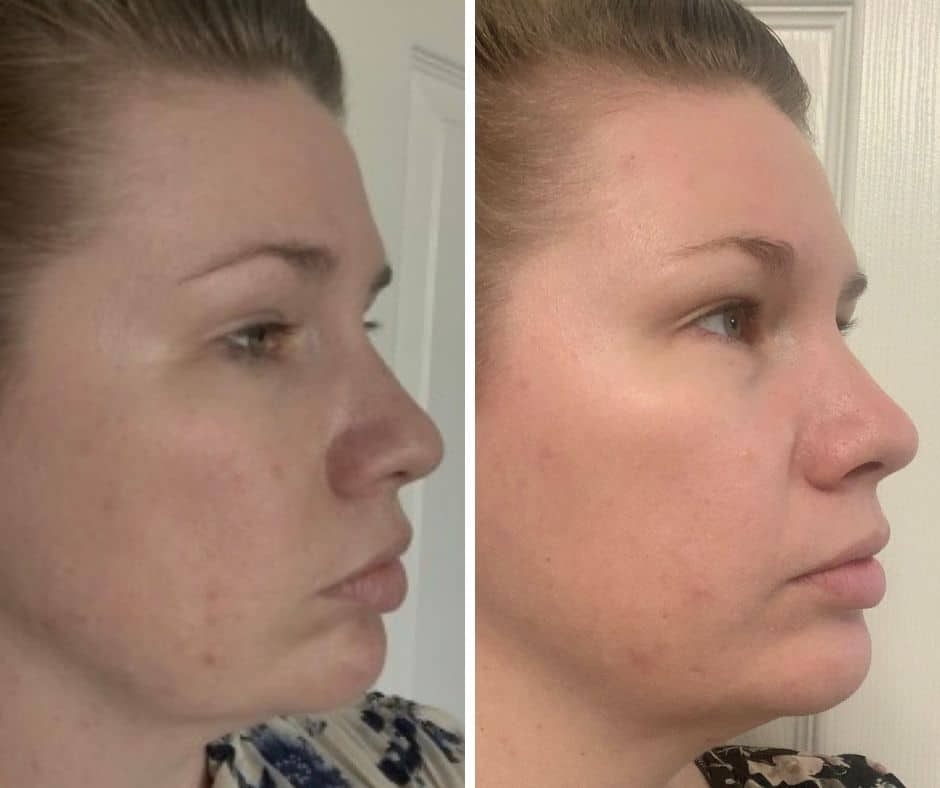 Samantha said on Agency, "Have only good things to say about this brand. My experience with Agency has been very smooth and effective. It has helped me bid farewell to stubborn wrinkles and dynamic fine lines, which did seem like they would never go away. My face finally feels fresh, and my mom says it has a younger-looking boost. I am glad about this decision. This has to be the best anti-aging product I have ever owned. Take my word, and go for it!"
FAQs | Curology VS Agency
Is Agency the same as Curology?
No, Agency and Curology are two different skincare brands. Agency is a new personalized anti-aging skincare brand that focuses on vanishing the premature aging signs on yoru face to maintain a healthy-looking glow. On the other hand, Curology skincare is dedicated to solving the acne problems more than half the population goes through daily. 
Is there anything better than Curology?
Skinfix, Neutrogena, Renee, Bliss, Jori, Caudalie, Yon-Ka, and La Roche Posay are some leading brands in sending that nasty acne back home. 
What is the Agency Skincare future formula? 
Allure has awarded this brand hero product for being the best-customized formula in the category of prescription-strength composition. To avoid aging you need a complete skincare routine with hydrating products. Similarly, the formula of Agency skincare targets skin concerns like fine lines, texture, and firmness and helps you get a renewed complexion free from unevenness, sagging skin, and aging signs. 
What are the benefits of Agency Skincare?
Agency products help achieve multifold benefits like improving skin's moisture barrier, fighting hyperpigmentation, and reducing inflammation and wrinkling of the skin. It also prevents yoru pores from becoming clogged with dirt and oil and treats pores effectively. Apart from providing anti-aging benefits, this brand also increases cell turnover, smoothens fine lines, treats acne, and increases collagen in your skin.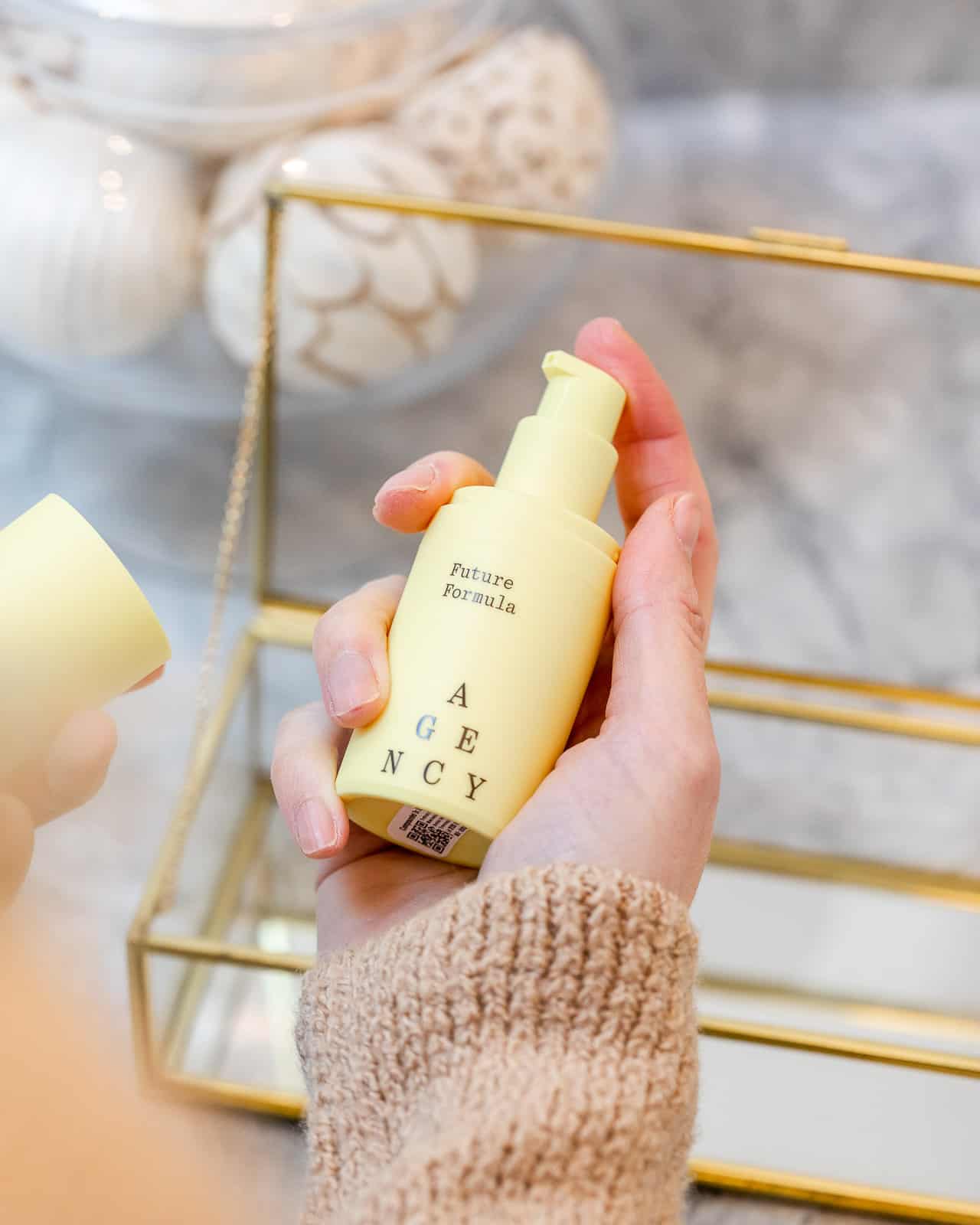 Is Curology as good as they say?
When a survey took 856 participants from all these Curology users, 97 percent said that the skincare products they used helped them reach their skincare goals by addressing specific concerns. 
Does Agency have a return policy?
Yes, all users of this brand will be happy to know that Agency Skincare offers a 90-day money-back guarantee without any hassle. 
Is Lumin better than Curology?
Reports from reliable sources say Lumin is a better choice when naming an overall verdict. However, if you want to target specific problems in your skin like acne or marks, Curology is effective. Lumin has a 60-day return policy, whereas Curology does not offer such one. 
Closure 
A devoted beauty regimen is something every woman should incorporate before entering her 30s. This so-called good skincare routine must be built upon potent elements that promise to alleviate your issues like acne, bumps, aging signs, pigmentation, etc., and deliver a healthy-looking skin tone to you without igniting confusion. But what to do when you can't afford to experiment on your skin?
Do you have an acne-filled base and still can't give up on skincare? Welcome to the club! This situation requires you to invest in safe and reliable options like Curology and Agency to vanish yoru woes. And evidently, the battle of Curology VS Agency has revealed a lot. 
All the bickering has finally ended, and the moment of truth is here. When users were asked how they felt about the leading skincare brands, they expressed their views. If you want to save some money, Agency offers you an affordable option of the two. Whereas the rest depends upon the issue, you are trying to resolve.
If the acne problem doesn't leave your skin alone, hunt down Curology as fast as yoru can, whereas if tough and deep-set wrinkles are after you, put some thought into Agency. There are minimal side effects of both, so ultimately, it is up to you what your skin can go through to emerge all beautiful and glowing!
I'm Sarah Abraham, the founder and co-author of Blushastic.com and a professional makeup artist. Beauty is more than just skin deep, and that's why I'm passionate about sharing my knowledge and experience to help people feel confident and beautiful on the inside and out.
Whether it's skincare, haircare, or fashion, my goal is to empower women to feel their best. With my expertise in the beauty industry, I strive to provide practical advice and tips that are accessible to everyone, regardless of their skill level or budget.