Have you ever dabbed your puffy eyebags wishing they would deflate? While it sounds petty to many, only you know the absolute agony these pesky under-eye lines bring. We are lucky to have a few skincare products catering to our genuine concerns. CËLYN Instant FIRMx Eye Tightener is one of them. It claims to tighten your saggy skin around the eye sockets instantly. But is this product credible? Let's discuss its usage, concerns, ingredients, and feedback in our Celyn Eye Cream Reviews to get the answer.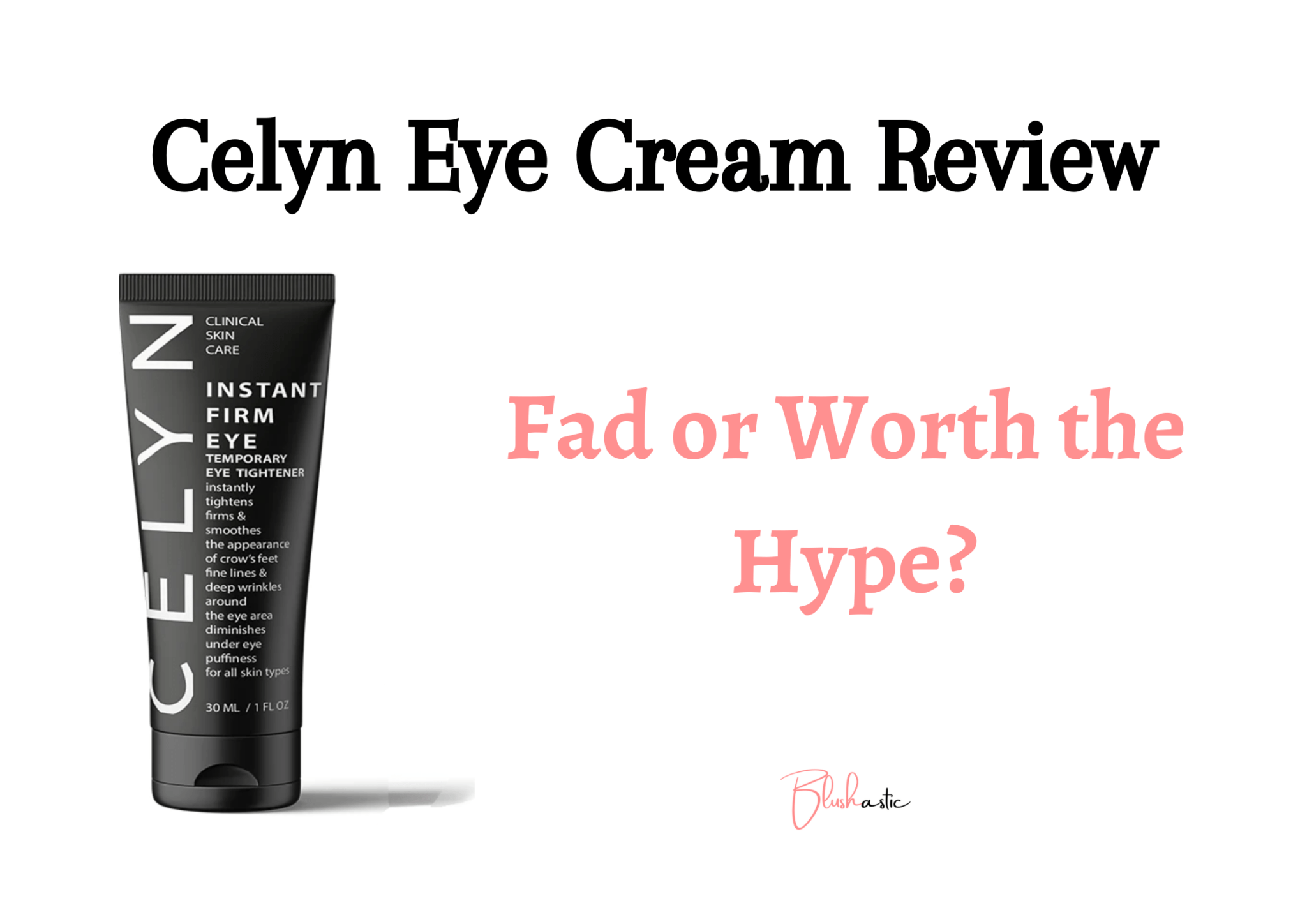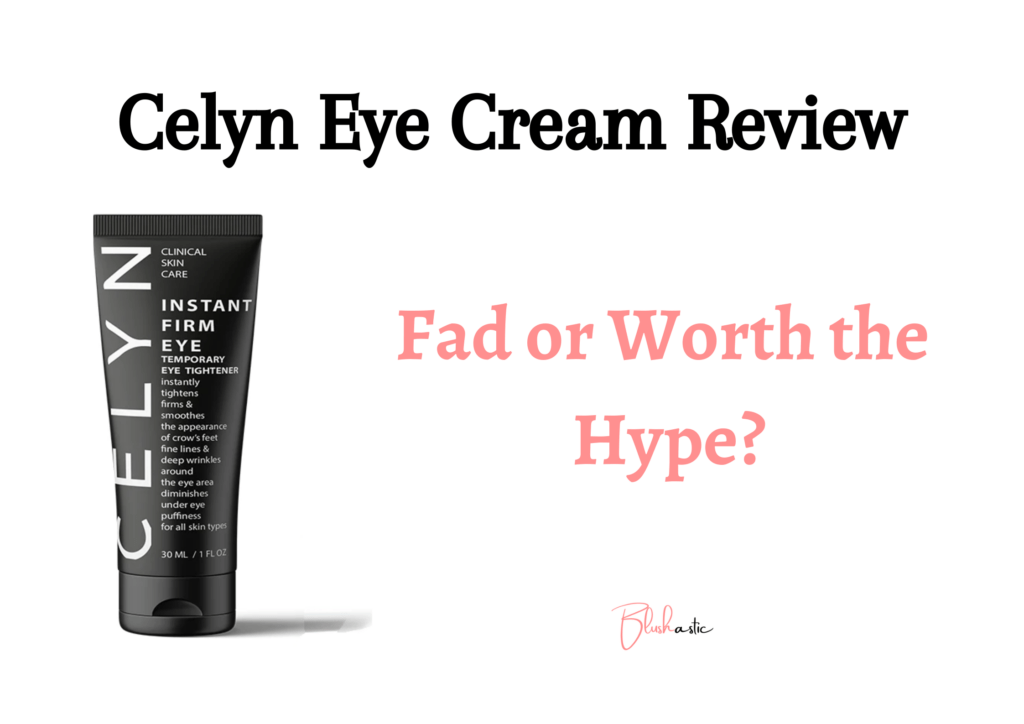 Rarely do we get to see skin care products that serve what they say. To find out if this eye cream belongs to one of those categories, stick to the end of this article.
Celyn Eye Cream Reviews | Too Good To Be True?
As you age, the production of protein fibers called collagen and elastin that help your skin remain young decreases. Dehydration, excess salt intake, and smoking loosen the tissues under the eye. Plus, the fat that supported our eyes earlier sinks beneath now, swelling up the area. All these reasons cause the eye area to sag in our 40s. Consequently, we get puffy eyes, dark circles, and crow's feet around our eyes.
The Celyn Cosmetic's Eye Tightener Cream promises to target all those areas and relieve you of the eyebags. The black beauty tube bears lightweight cream that gives good coverage. A little amount of it goes a long way. And it's true, as I tried it (more details coming up).
Celyn Instant Firm Eye Tightener, Celyn Eye Bag Cream, Fast Firming Anti-Aging Eye Cream, Temporary Firming Eye Cream, Eye Cream Lifting Eye, Reduce Eye Bags, Dark Circles 0.5 oz (3PCS)
[Remarkablea-3 Eye Cream]: The unique formula instantly helps tighten, firm, and smooth the look of the delicate eye area, temporarily minimizing the appearance of crow's feet, fine lines, deep wrinkles and under-eye puffiness.
[Smooth Fine Lines]: Effective skin brightening, anti aging and use advanced instant lift firm & tighten the eye area. Magic Eye Cream helps lighten stubborn crow's feet and smooth fine lines and texture.
[Moisturizing and Brightening]: Remarkablea-3 Wrinkle Cream helps reduce the appearance of dark circles and puffiness in the under eye area. Remarkablea-3 Eye Cream with a non-greasy finish that leaves under eyes looking hydrated, smooth, brightened, and more awake.
[Easy to Use]: Apply a pea-sized amount to the top of the hand, and using a clean, dry makeup brush, pick up a tiny amount of the product to spread a thin layer underneath the eyes for puffiness. Then let the product dry for approximately 5 minutes while remaining expressionless. Once product is completely dry, You can gently pat on foundation.
[Suitable for All Skin]: Temporary Firming Eye Cream absorbs easily into your under eye skin. Whether you are normal, oily, dry or even skin,all safe to use around eye area.
You can purchase it from their official site and online retailers like Amazon. The product comes with free shipping and plenty of payment options. Shipping your item to your doorstep can take up to 9 days. 
If you struggle with fine lines, forehead wrinkles, face wrinkles, dark spots, and loose skin, I recommend incorporating the Botox Face Serum into your skincare routine for two weeks. Botox serum's advanced formula specifically targets these concerns and delivers exceptional results.
How To Use?
If you want to achieve the complete benefits of this eye cream, apply it correctly. Follow this step-by-step process to unlock its full potential.
Start by rinsing off the face.
Gently dab the face towel onto the eye and allow it to dry.
Take the Celyn eye cream and shake it.
Unlid it and squeeze a pea-sized amount on your fingertip.
Tap it onto the saggy area of your under-eye bags. Do not rub; just dab.
As it dries, you can feel your skin lifting and tightening. It implies that the cream is working.
Stay expressionless for about five minutes.
It can last up to several hours. You can even apply makeup after it dries out completely.
While the usage direction is handy in a quick application, knowing what ingredients come in contact with one of the most sensitive areas of our body (the eye) is important too.
Celyn Eye Cream Ingredients
There are six active skin care ingredients blessing the sleek tube. They are scientifically proven to tighten the skin and make it brighter, even-toned, and young.
Sodium Hyaluronate is a well-known skincare ingredient that immensely hydrates the skin. It helps the skin be less brittle and more moisturized, allowing it to remain taut and healthy naturally.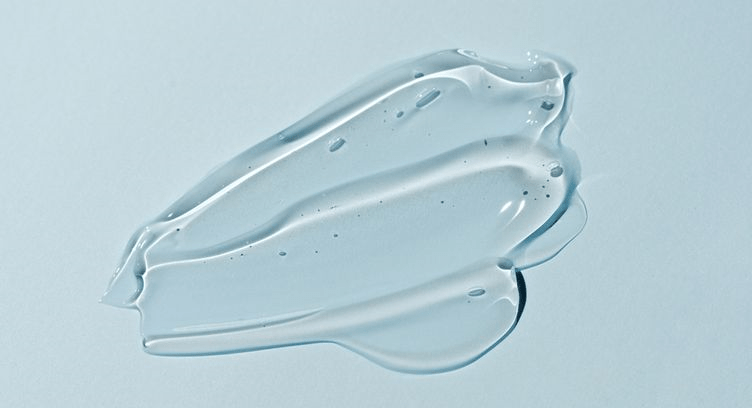 Hydrolyzed Collagen has the properties to improve skin's elasticity and make it firm and smooth at the same time. Applying it through topical creams is a well-moisturizing element in our epidermis (outermost skin layer). You get a younger-looking complexion eventually due to this ingredient.
Argireline Peptide incredibly helps with saggy skin. Due to its quick absorbing properties, it works well on wrinkles and fine lines.
Alfalfa Extract is an all-rounder herb with great antioxidant qualities. It also contains Vitamin K, copper, folate, and magnesium. It lightens the redness and eases any irritation around the eyes.
Vitamin C lessens the dark circles around the eyes. Due to its antioxidant benefits, the skin cells around the eyes have minimal damage from the aging process. It also stimulates collagen production and reduces inflammation to improve appearance.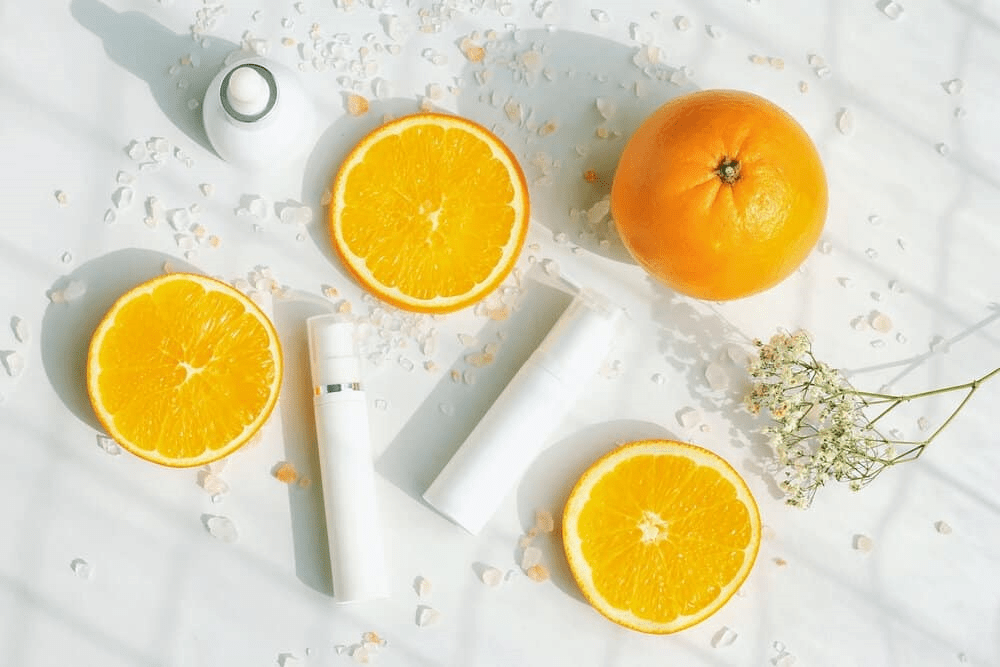 Hydrolyzed Lupine reduces dark circles and renews the epidermis by boosting collagen and elastin production in our skin. It is the main reason behind the reduced depth of wrinkles.
However, some apprehensions remain as the thin and invisible layers that it forms around targeted areas may burn or irritate some skin types. The safer option is to apply a patch test on the skin a minute away from the eyes. This product will work if it does not irritate or react.
Pros
It is cruelty-free and vegan.
It is suitable for all skin types and is paraben-free.
It comes with a 30-day money-back guarantee.
It helps to remove eyebags and minimize wrinkles.
It leaves no white residue and gives instant results.
It lessens the dark spots and moisturizes your eye area.
Cons
It is a bit pricey.
It may irritate some skin types.
The results of this eye cream are temporary.
This product may only work for some individuals.
Some of the ingredients may irk sensitive-skinned folks.
As stated, the Celyn Eye Cream is a quick and temporary solution for visibly reducing signs of aging. However, if you want to transform your skin, using a product that will help you achieve long-term results, such as the Eelhoe Collagen Boost Serum, is a good idea. It contains potent anti-aging ingredients that can support you in combating aging and restoring firmness, smoothness, and radiance.
You can boost your anti-aging regimen even further by incorporating red light therapy-based devices like the Solawave Wand, which uses four expert-recommended technologies to repair your skin from the inside out.
Buyers' Feedback | Celyn Eye Cream Reviews
As I begin with my review, I'd like you to know why I bought it in the first place. So, my crow's feet grew prominent in my 45th year, and I got some fine lines alongside the lower lash line area. Slowly, I began to get extremely puffy eyebags as soon as I woke up. They lasted longer before slightly flattening (when I put ice bags on them).
My friend, Sarah, suggested this eye cream whenever I stepped out. I could apply it easily on my first use. As I dotted and dabbed my under eyes and crow's feet with this eye cream, it tightened up before reducing my wrinkle and fine lines. Though my crow's feet would still be visible, the lines faded. It made me look younger.
The only complaint I have is the chalky residue that it leaves. But it is slight and goes unnoticed with makeup. Overall this cream gets a thumbs up from me as I plan to use this product as of now. Meanwhile, see what others have to say!
Rosalie shares, "When I saw a YouTube woman trying it, it felt unreal. Still, I got my hands on this product. And yes, it works like magic on my puffy eyes!"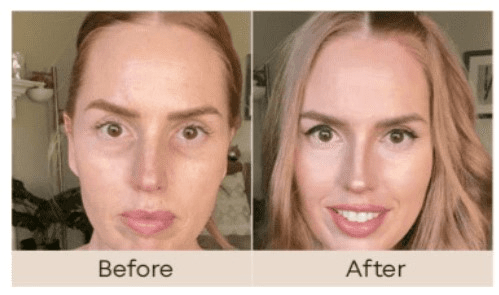 Mia comments, "I'd like to call this cream the holy grail of eye products. The instant lift on my eye area made it firmer by concealing the fine lines. It is worth the money. I'd recommend you to try it at least once."
Isabel asserts, "The wrinkles around my eyes almost disappeared three minutes after its application. Once, I applied it too much, and it burnt, so I used it in small amounts. I'm 42, and this product is always in my bag."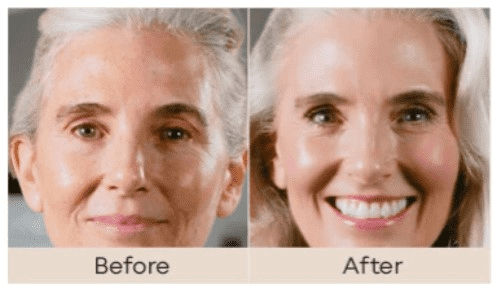 Makena refutes, "The Celyn eye cream isn't made for all skin types as it claims. It irritated my eye socket when I applied it for the first time. I switched back to my earlier eye cream from Peter Thomas Roth."
As you can see, Celyn Eye Cream assembled a good amount of approval and endorsements. But some criticisms call out the product for its irritancy and the whitish residue on the skin post-application.
FAQs | Celyn Eye Cream Reviews
Below are some of the questions that people mostly have about eye creams. Know about the usage, side effects, resilience, and the best brand of eye cream here.
What do Celyn Instant Firmx eye cream reviews say?
Most reviews applaud the product for its instant results in tightening the saggy skin under the eye. But as you saw above, there is also a little not-so-positive feedback about this eye cream.
How long does instant FIRMx last?
The Celyn Instant FIRMx Eye Tightener can last several hours in the right environment. So, if you aren't sweating or splashing water on your face while the product is on, you can easily have the cream intact for at least 4-6 hours.
Does eye cream have side effects?
Due to their formulation, eye creams tend to show side effects on a few skin. If you have sensitive skin, it is better to consult your doctor before applying the product. You can follow the instructions for your eye cream on their package.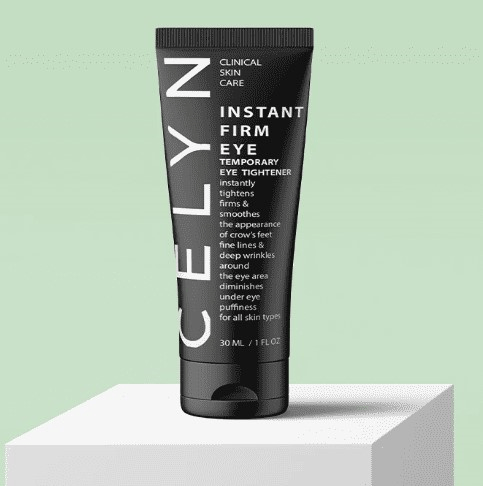 Can I use eye cream every day?
One can use eye cream twice a day daily alongside your skincare routine. Though some dermatologists consider it a waste of money, people still apply it to nourish the eye area. The skin-tightening eye cream differs from regular eye creams with a lighter consistency.
Which company under eye cream is best?
It would be best if you saw which company's eye cream works for you. Many eye creams under famously named brands do not work efficiently on some individuals, and you could be one of them too. So, skim the ingredients list of your under-eye cream, and perform a patch test to see if it fits you.
Can I wear makeup with Peter Thomas Roth Eye Cream?
Yes, you can wear makeup over Peter Thomas Roth Eye Cream like the Celyn Eye Cream. But do not apply oily products (like a foundation). Instead, go for oil-free products (like a powder foundation). The main reason behind it remains the ineffectiveness of the cream when the oil breaks down the ingredients.
Wrapping Up
Many Celyn Eye Cream Reviews approve of the efficacy of this product. We got a gist of its reality as we hovered around its uses, ingredients, drawbacks, and reviews. Celyn's eye cream does tighten the saggy skin and depuffs the eyebags. Still, some complaints of irritation exist. Skim the ingredients and do a patch test to see if it works on you.
However, a quick cold compress can naturally reduce sagginess around the eyes. But for long-term results, it would be wise to rely on a clean diet, good sleep, non-irritant cosmetics, and limiting fluid intake (while remaining hydrated throughout the day) before bed.
To address your queries, please convey them in the comments below.
Marilyn's deep interest in fashion, beauty, and lifestyle has led her to pursue a fulfilling career as a freelance writer and blogger. With her bachelor's degree in fashion design from the Fashion Institute of Technology, she has developed a keen eye for style and trends, making her well-equipped to offer valuable insights into the latest fashion and beauty trends.