We love it when our eyelashes look long and voluminous. Fake eyelashes that add a charming edge to our eyes are precious. And even if you may never want to put them away, you can also not wear them forever. We may keep our false eyelashes on wherever we go and sometimes doze off with them. However, can you sleep with fake eyelashes on?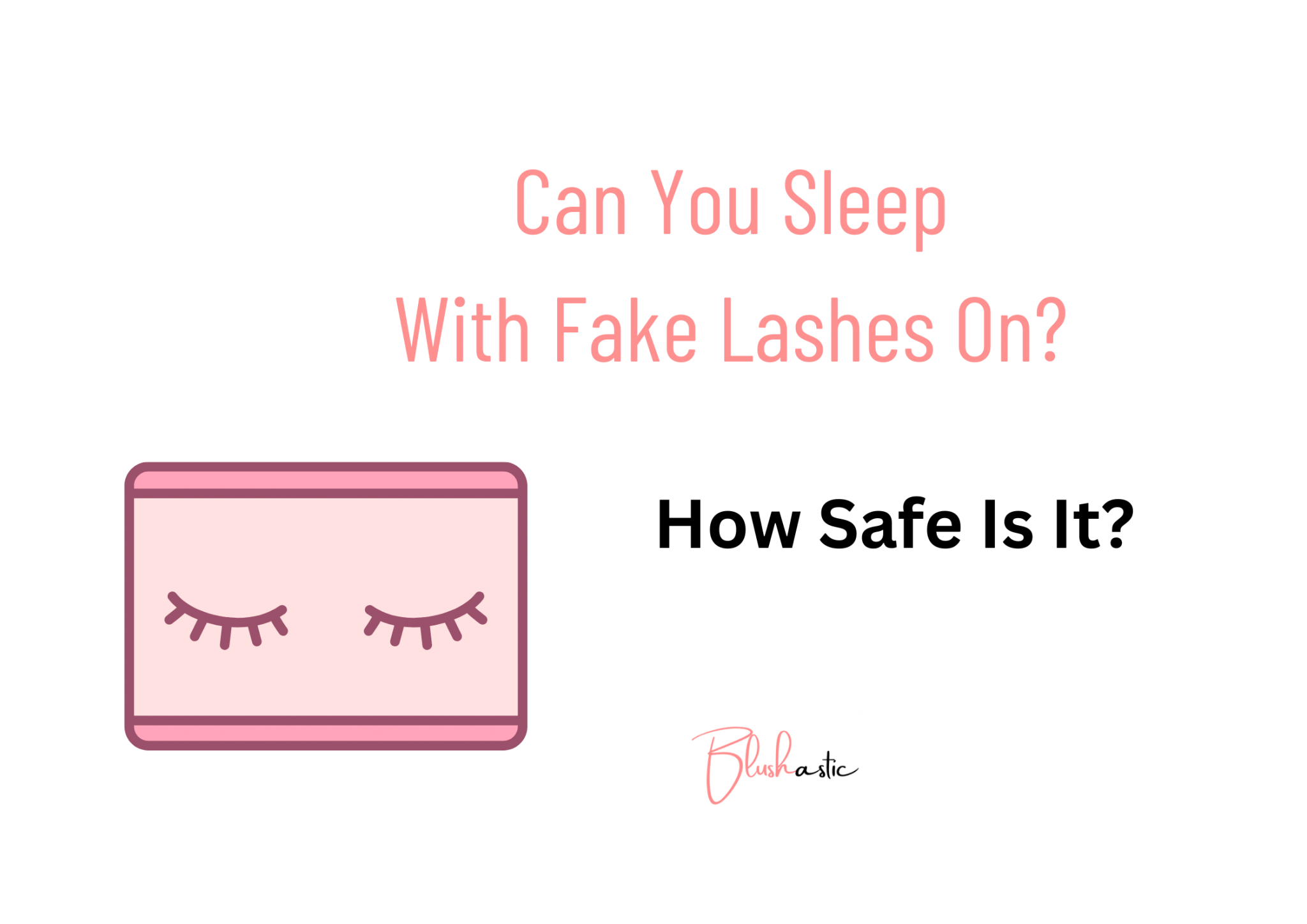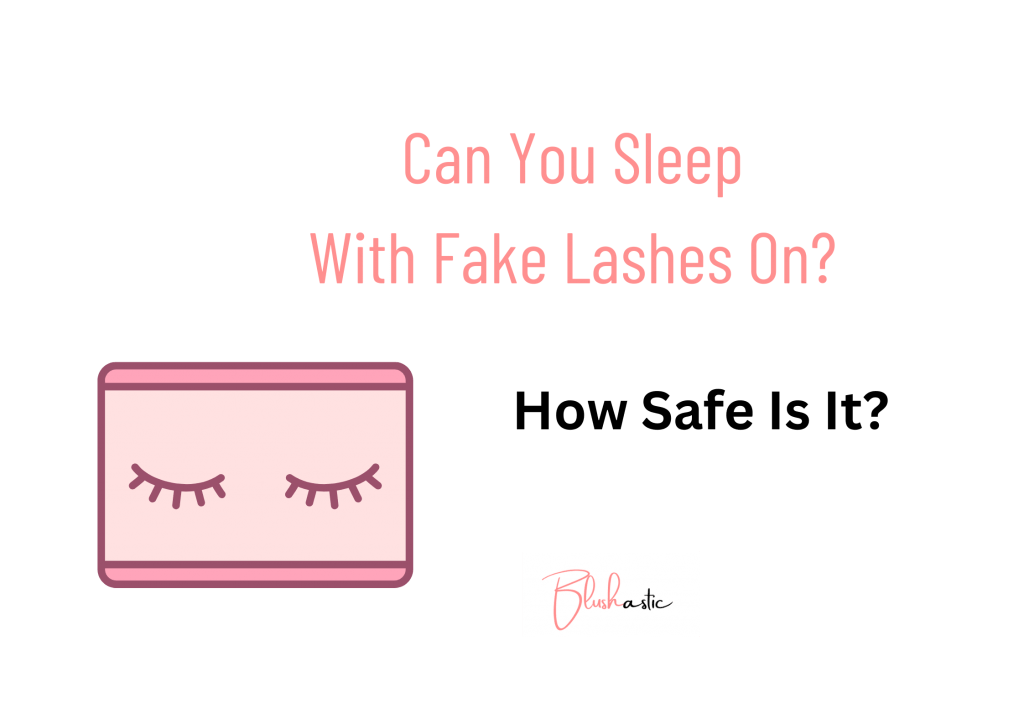 It is well-researched that prominent eyes and eyelashes increase women's confidence and well-being. So, it is not a jigsaw to guess why we demand them so much. But then, this inevitable question arises.
Can You Sleep With Fake Eyelashes On? | Do They Cause Damage To Your Eyes?
I know you've seen a lot of actresses on-screen sleeping with their fake lashes on. And though it looks dark and dramatic, it is safe to say that this is not apt in real life. Then, what about the lash extensions that remain intact to your eyelid for weeks? Are there different rules for different kinds of lashes? Let's dive into it to know everything about them.
Different Types Of Lashes
Due to its harmful side effects, the eyelash glue has come under the scanner. Most of the lash glues contain Cyanoacrylate, the ingredient used in Super Glue. It is not suitable to be used around our eyes. And sleeping with them on can be unsafe. So, you must take extra care while applying the glue and ensure it doesn't come into contact with your eyes. The kinds of lashes that use glue or not are listed below:  
The 5 main types of false lashes are:
Strip Lashes
Individual Flare Lashes
Individual Single Lashes
Magnetic False Lashes
Eyelash Extensions
Strip Lashes are the most common ones that people apply above the lash line with the help of glue. They look false but dramatic. And since they use glue, they are not recommended to be used while you sleep.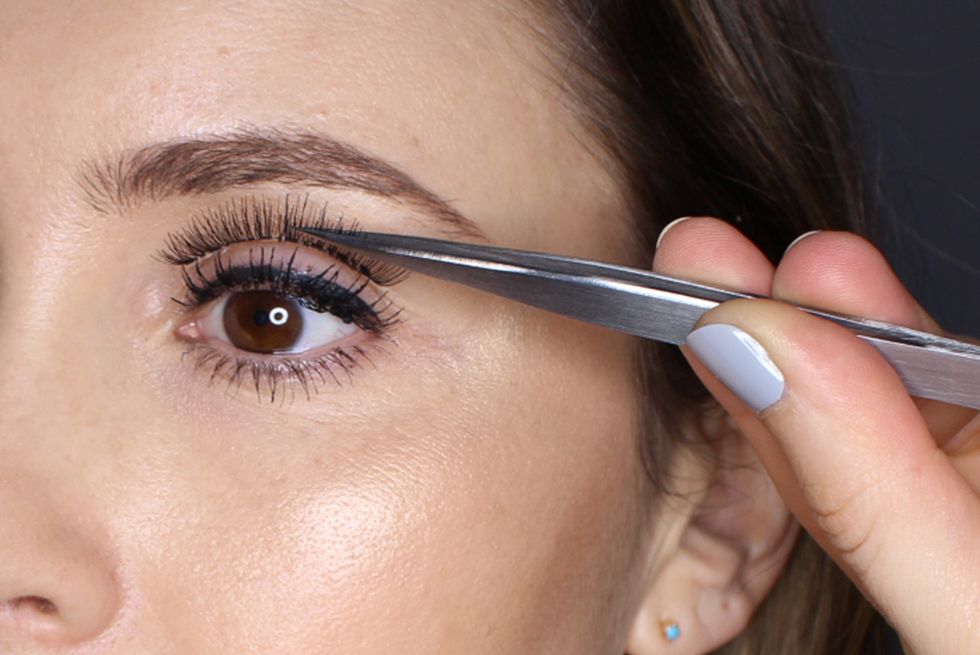 Individual Flare Lashes are good for you if you only want to define a specific portion of your lash line. You must dip them in glue before applying them to your desired area. It is also discouraged from being worn while sleeping. 
Individual single lashes are used for those with gaps in the lash line to fill the sparse areas. With the glue applied to the base of the lash line, it is not advisable to wear them while sleeping.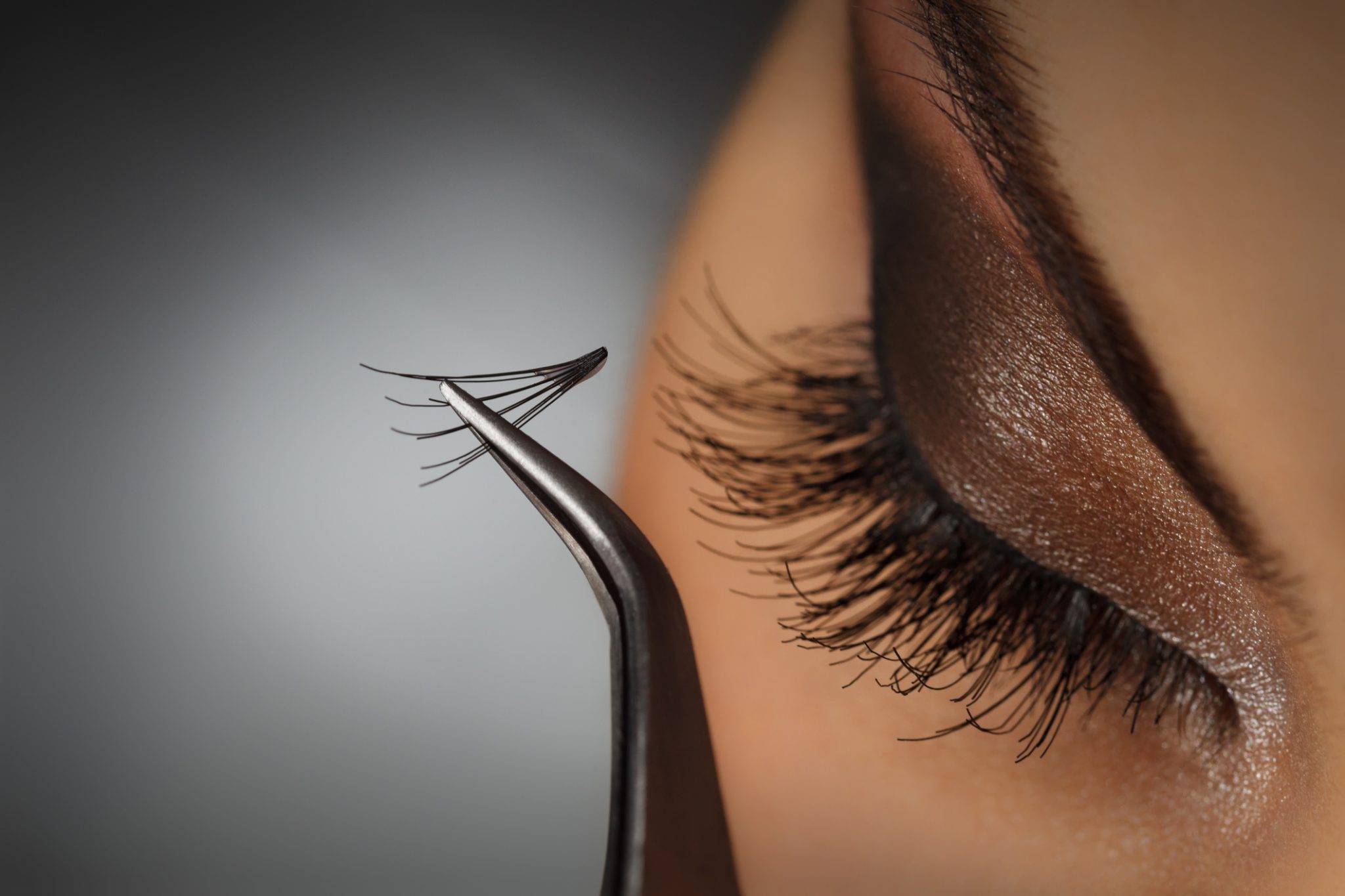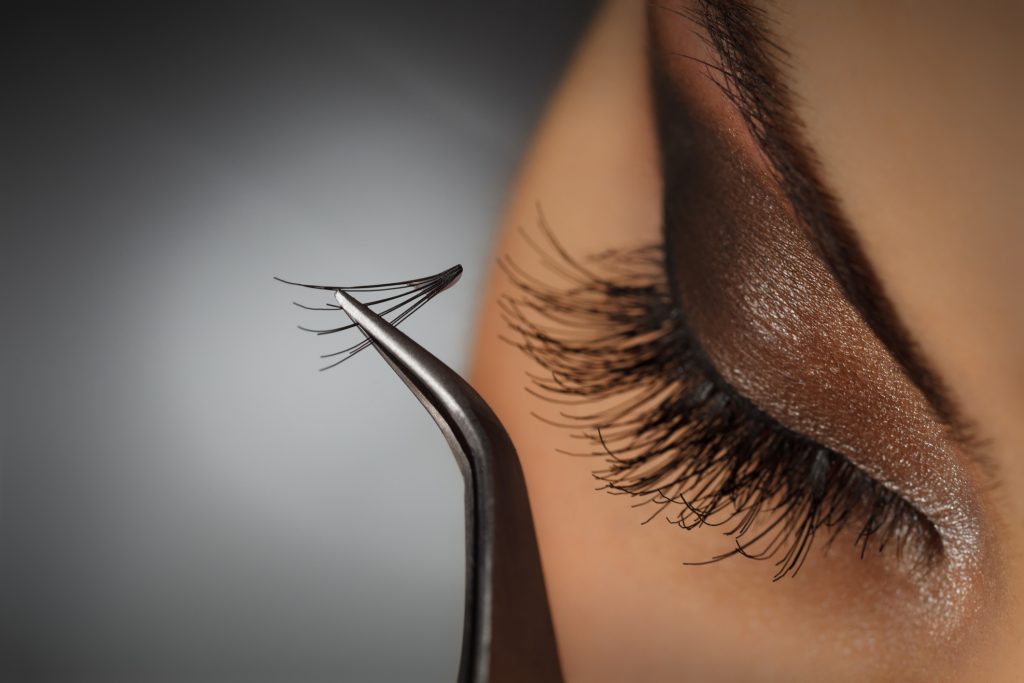 Magnetic False Eyelashes come as strip lashes with tiny magnets attached to their base. If you're allergic to lash glues, it's a perfect match for you. But they weigh down your eyelids and can fall faster than the rest of the lashes. Sleeping with them on can irritate your eyelid and damage natural lashes.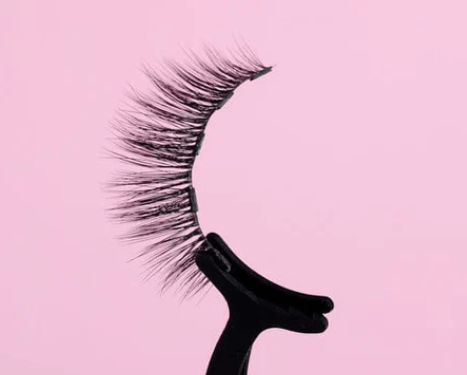 Professionals perform eyelash extensions, and you may only book them if you are okay with spending some money. They last for 4-6 weeks. This process has no side effects. When you have your extensions on, you may need extra care while sleeping—experts advise resting on your back while keeping your head over a satin or silk pillowcase. Or else a lash or two may fall off due to involuntary jerking. 
These were the different lashes and their compatibility to be used by us while sleeping.
A Few Things To Take Care Of While Wearing Fake Lashes
Ensure that the glue doesn't get into the eyes while using any lashes with glue. It may cause severe irritation. If such a mishap occurs, immediately rinse your eyes with lukewarm water for 3-5 minutes. If discomfort persists, then seek quick medical attention.
If you have sensitive eyes, you may also opt for hypoallergenic eyelash glues like this. This eyelash glue firmly holds the fake lashes like any other adhesive and is easy to use.
Remember that eye cosmetics, including fake lashes, should be worn with particular care when you have sensitive skin. Otherwise, it can cause irritant or allergic contact dermatitis (Draelos, 1991, 1-7).
FAQs | Can You Sleep With Fake Lashes On?
Here are some of the most common FAQs revolving around this topic that I tried answering.
Can you shower with false lashes on?
If you use waterproof lash glues, there are fewer chances that your strip lashes will come off. With lash extensions, you can be rest assured that they won't come off. The only rule, in this case, is avoiding putting water on them for 48 hours after their installation. Rubbing and scrubbing on your lash line while the false lashes are still on is a big no.
Which false lashes stay on for weeks?
The lash extensions that a professional lash artist does can stay on for 4-6 weeks. The other kinds of lashes do not fall under this category.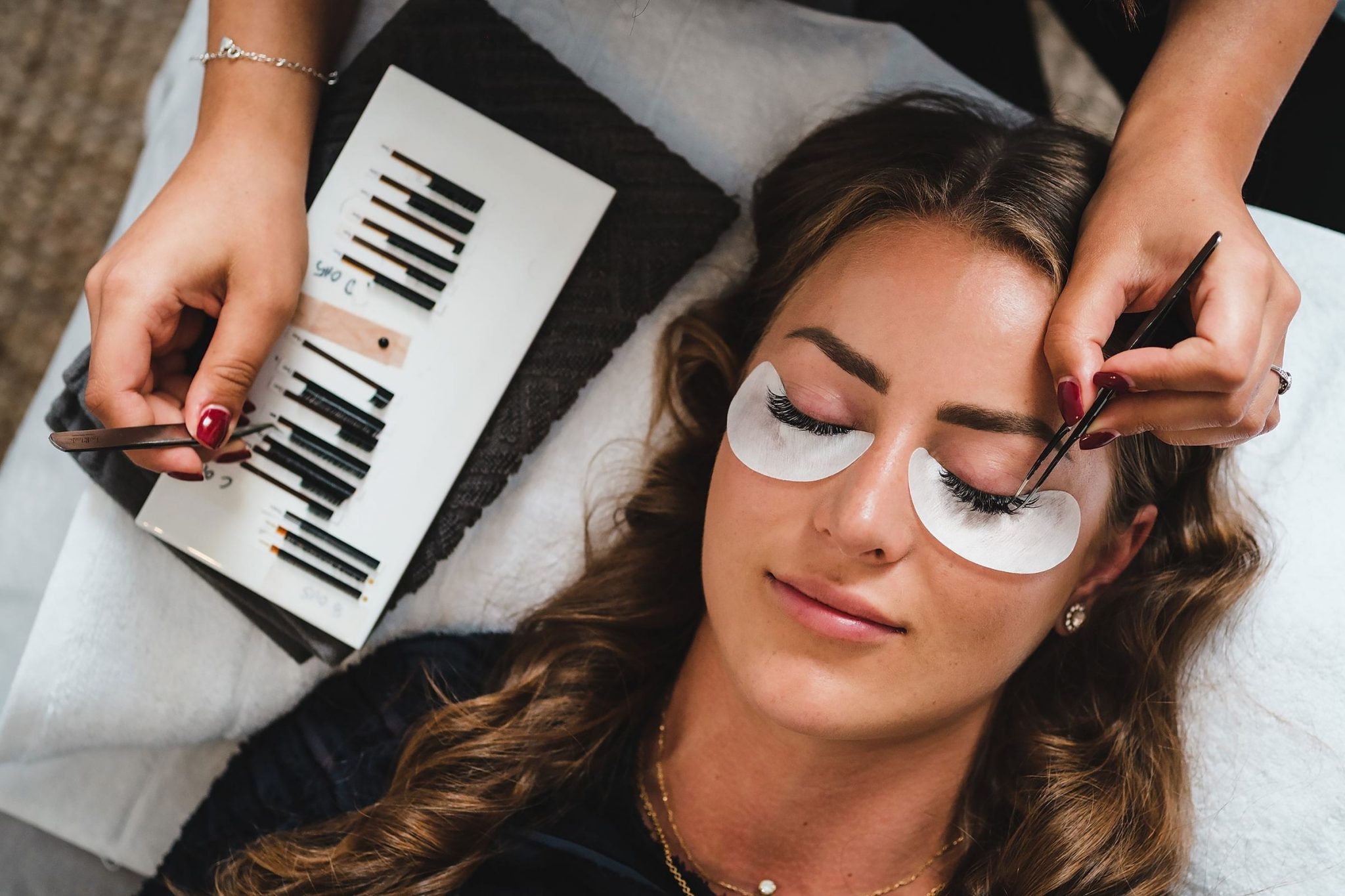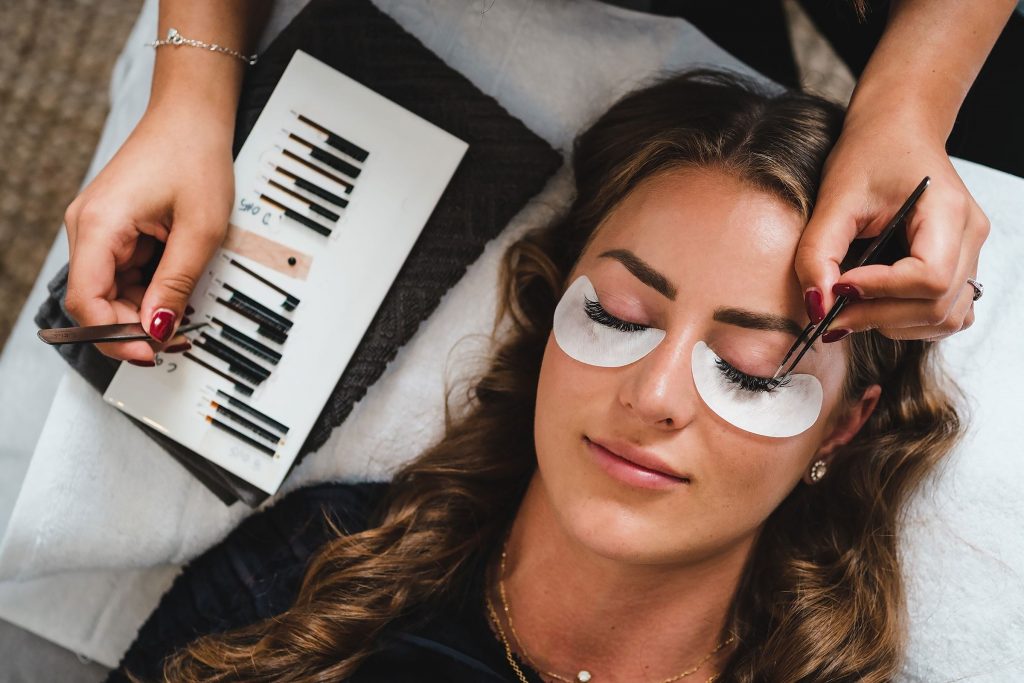 Can I reuse false lashes?
Yes! You can reuse your false lashes for a long time, given you clean and keep them properly after each use. You can watch here how to clean your false lashes.
Can you wear fake lashes with contact lenses on?
Yes! It is safe to wear fake lashes with contact lenses. However, if you have sensitive eyes, experts recommend inserting them before wearing fake lashes.
The Bottom Line | Sleeping With Fake Lashes On
The false lashes do add definition to your demeanor. You may keep wearing them all day long and flaunt your look. But, it is necessary to take them off before sleeping. If you are using a lash extension, know all the details about its uses.
Our eyes are very delicate; if we can save them from any mishap, why not! If you have sensitive eyes, you may use latex-free eyelash glue, as suggested earlier.
Do you have any queries or want to add any information we missed? Feel free to reach us by commenting below.
Marilyn's deep interest in fashion, beauty, and lifestyle has led her to pursue a fulfilling career as a freelance writer and blogger. With her bachelor's degree in fashion design from the Fashion Institute of Technology, she has developed a keen eye for style and trends, making her well-equipped to offer valuable insights into the latest fashion and beauty trends.