Do you also care about your sparse brows to look fuller? Our brows speak volumes when it comes to expressing ourselves. A well-tamed brow that looks lush and perfect is not limited to Zendaya or Cara Delevingne. You may get it, too, given you select the right brow products. The Benefit Gimme Brow comes to the fore when speaking of a good eyebrow shaper. But if the price bothers you, then worry no more. Here are our top-notch, affordable alternatives to pick your ideal Benefit Gimme Brow Dupe.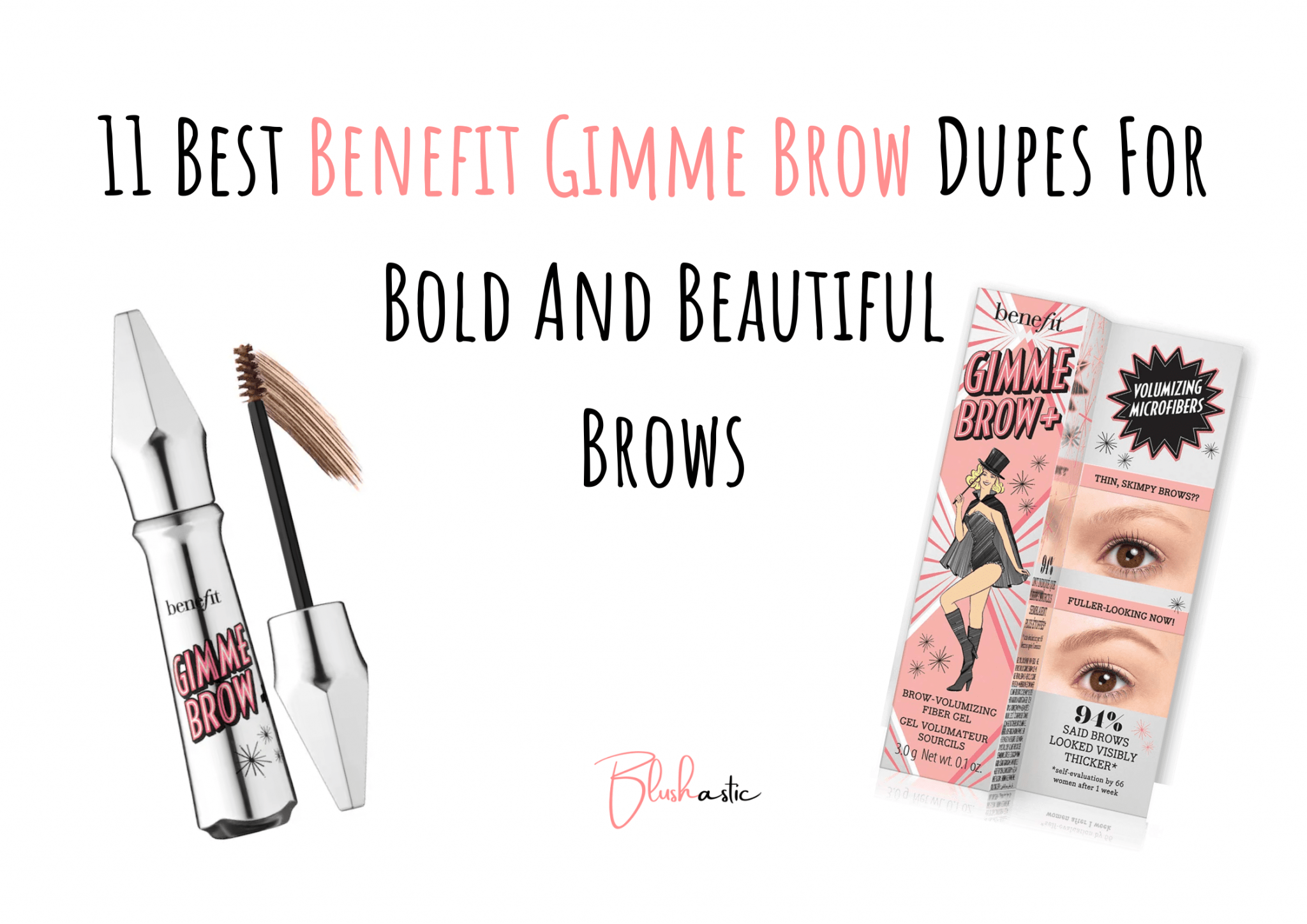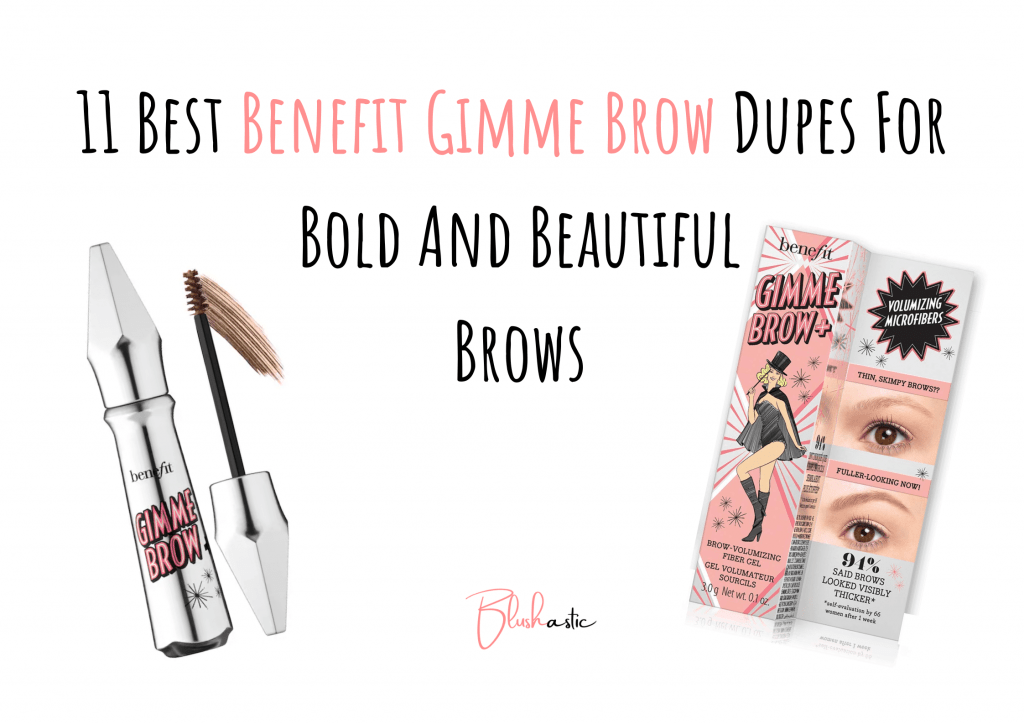 You may not believe it, but the dupes here have competitive quality coming in at reasonable prices. Hang tight till the end as we begin.
Benefit Gimme Brow Dupe | As Good As The Premium Picks
Benefit Cosmetics has the brow-duo Benefit Gimme Brow+ Tinted Volumizing Gel and Brow+ Volumizing Fiber Eyebrow Pencil that have made a trendy mark in the beauty industry. Be it their tiny microfiber brush, rich shade range for different hair colors, or the buildable formula, we love them all. But, you know what? The dupes I share here will make you drool over them. Not because they are low-priced but because of the sheer resemblance of their color payoff to the OG Benefit Gimme Brow. But first, look at the eyebrow color you should go for.
Which Eyebrow Color Should You Go For?
Hair color and skin tone go a long way in helping you find the right brow shade. For your level of definition and shine on each occasion, you should experiment with multiple shades before landing on the one made for you. Choosing two shades lighter for the brow may work if you have brown to black hair. I prefer soft brown shades; for blonde to blond brown hair, 1-2 shades darker is optimal. Naturally, the Taupe shade looks good with these hair colors. The redheads need the light blonde shade for themselves.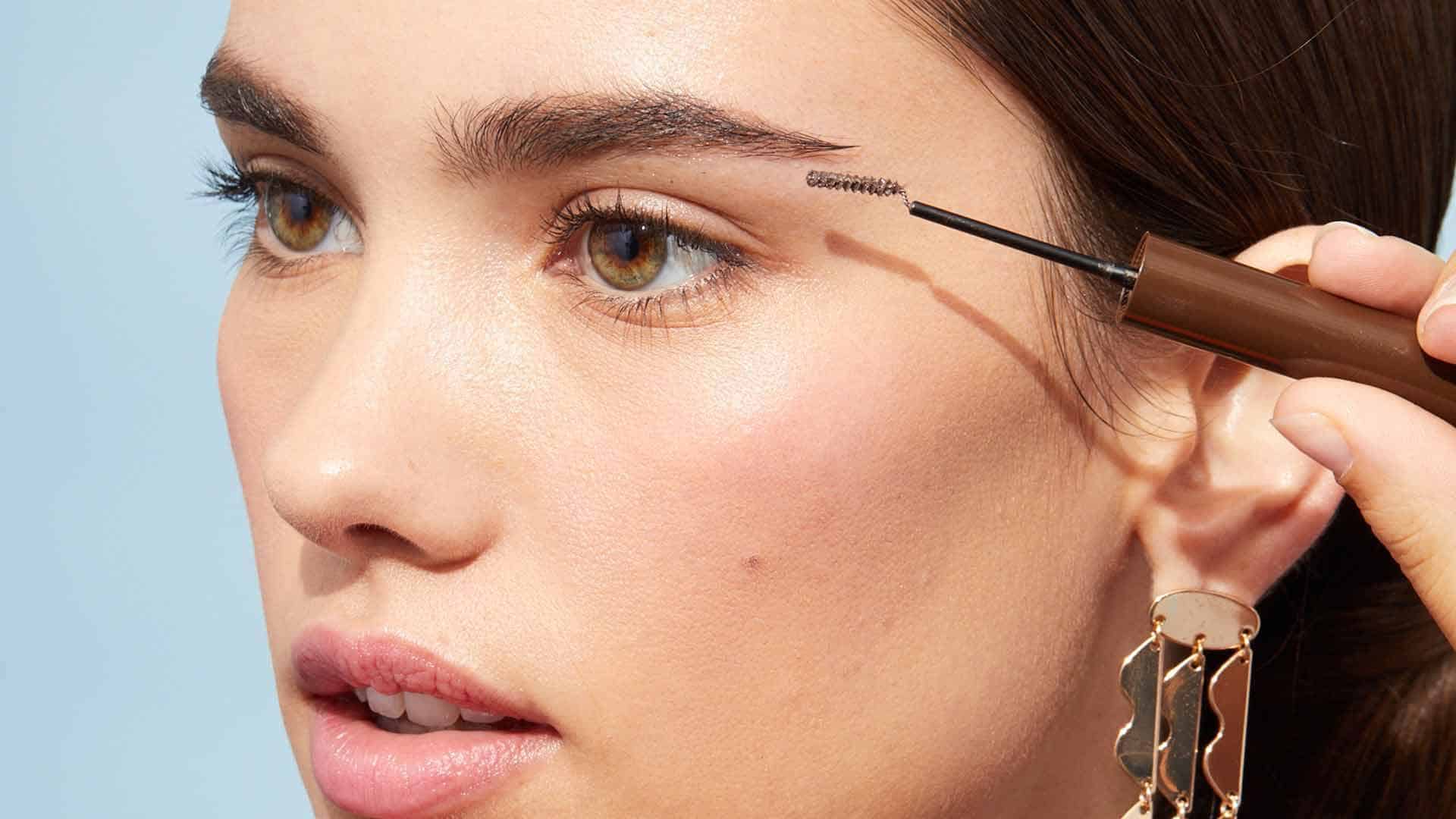 If you are fair skin with cool undertones, an ashy or taupe color is the call of your brow. Warm undertones may ask for a golden or reddish-brown shade. Olive skin can choose a light to medium brown stain as it helps them to stand out against their complexion. But, brown matte color is the best for dark skin.
Eyebrow pencils give a fine-tip precise application. The spoolie attached to them feathers the brow into an even shape. Take eyebrow gel if you want to fill your brows but need less time. They lock the brows in their place for long hours.
Now, without further ado, let's find the perfect Benefit Gimme Brow Dupe for you.
If your main concern with the Benefit brand is its non-vegan tag more than its price, look at this! Chella Brow Pencil is the perfect dupe I could get for the Benefit Gimme Brow Pencil. Chella is undoubtedly the one you should go for, as it is Cruelty-free and Vegan. A month ago, this popped on my screen while looking for a Vegan alternative that is precisely like Gimme Brow Pencil.
I had to pick one of the nine shades and chose "Dark Brown" for my warm-toned fair skin and black hair. People with black hair may also go for the "Elegant Ebony." Typically, this shade applies to silver hair only if you go soft with the application. But most snowy-haired folks go for the shade "Tantalizing Taupe" as it is the most stunning toned brown color. Auburn shade is for the ones looking for red/orange-toned brows.
Just look at the description of each shade to confirm your color. This long-lasting brow pencil won due to its buildable, smooth consistency that blends in so naturally that it's tough to spot a makeup is on.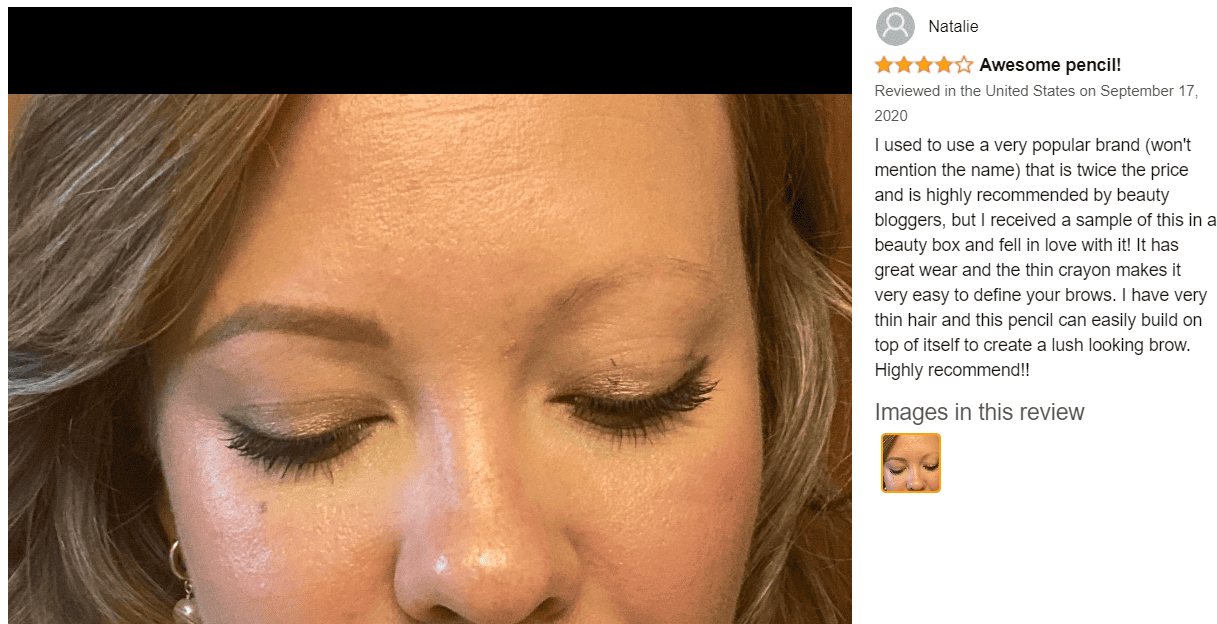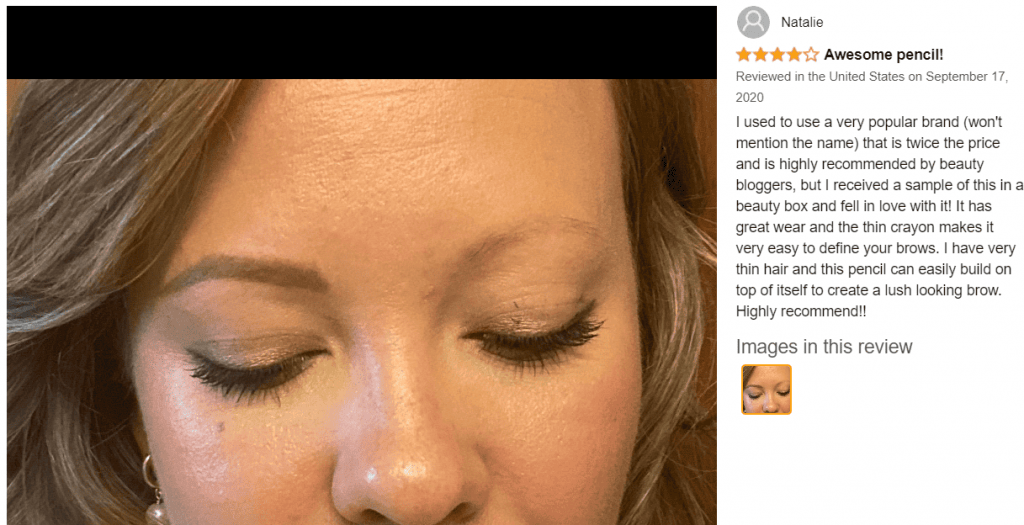 Pros
It is smooth to apply.
It is subtle, natural, buildable, and has clean ingredients.
This smudge-free and waterproof brow pencil has a rich shade range.
Cons
It is a bit pricey!
This brow pencil may dry out quickly and scratch out the brow skin.
It comes in 9 shades compared to 12 in Benefit Gimme Brow Pencil.
Now, this eyebrow pencil is a total fab! I am not even lying. No one can perfectly describe my love for Maybelline. I shopped for their Nude Eye Shadow and Fit Me foundation, but this brow pencil grabbed my attention. I already have a Chella Brow pencil, but it is a bit pricey. Though I love its quality, I still keep a pack of Maybelline Total Temptation Brow Pencils in my bag. The shade "Medium Brown" is my pick as it resembles the Chella "Deep Brown" when built up.
The other three shades, "Blonde," "Deep Brown," and "Soft Brown," can go with any different skin tone and hair type. The only catch is that you must strike the pencil light or dark (by layering) depending on your call. The teardrop-shaped tip is the highlight of this brow pencil as it gives the right sculpt to your brows. Use the end to shape and spoolie to blend it in uniformly.
The name tag Total Temptation may be an exaggeration. Still, the highly-pigmented color payoff of this brow pencil is different.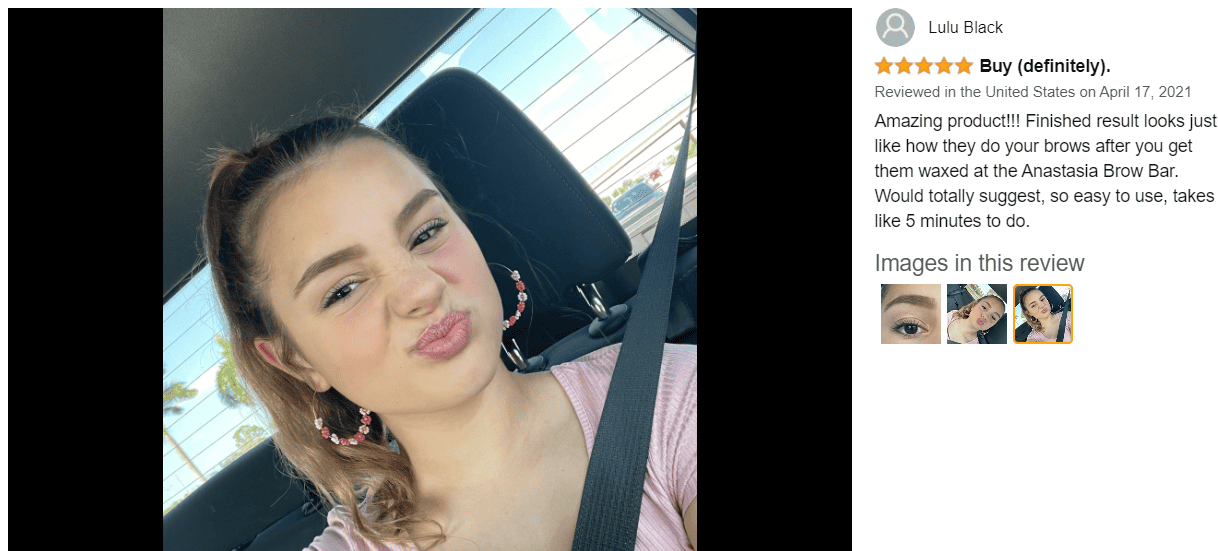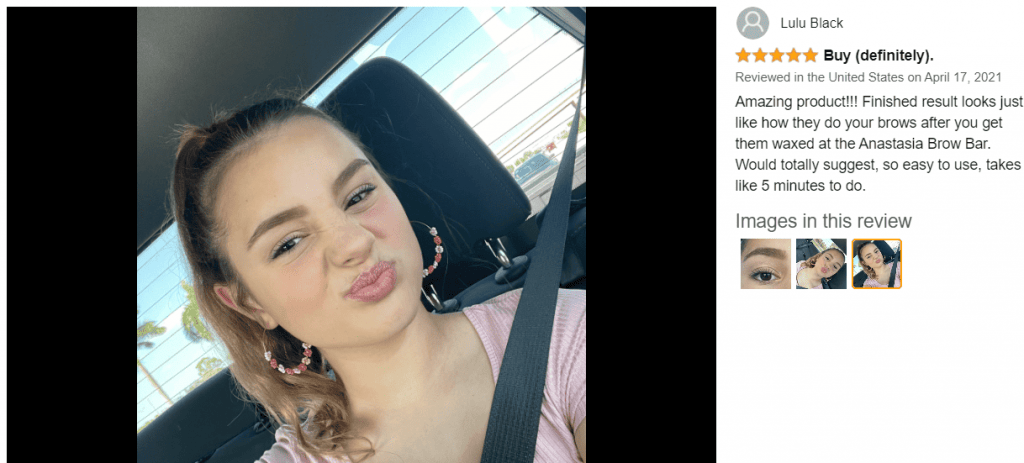 Pros
The waterproof formula makes it long-lasting
The mechanical tip gives a precise application
It is easy to apply and easier to remove
Cons
It is available only in 4 shades.
It comes with a short spoolie
It may create harsh lines that look unnatural sometimes.
Anastasia Brow Hills Mini Gel is the mini version of Anastasia Beverly Hills Gel. It has more gel at a lesser price than the Mini Benefit Gimme Brow Gel. My sister uses it, and I keep taking it from her often. The "Medium Brown" shade looks well with our hair color. It is super pigmented, and I get my desired color payoff in one go. Also, never worry about longevity; this gel can last up to 12 hours without smudging. The applicator looks similar to Benefit's brow gel. It is long and tapered with feathered microfibers.
Select your shade of the multiple shades given. There are five different shades at your brow service. You can even build it up for complete coverage for a seamless matte finish. Put it inside your pouch when traveling, and apply it whenever and wherever. Get your hands on them to say bye to unruly and sparse brows with just one swipe. Anywhere and everywhere!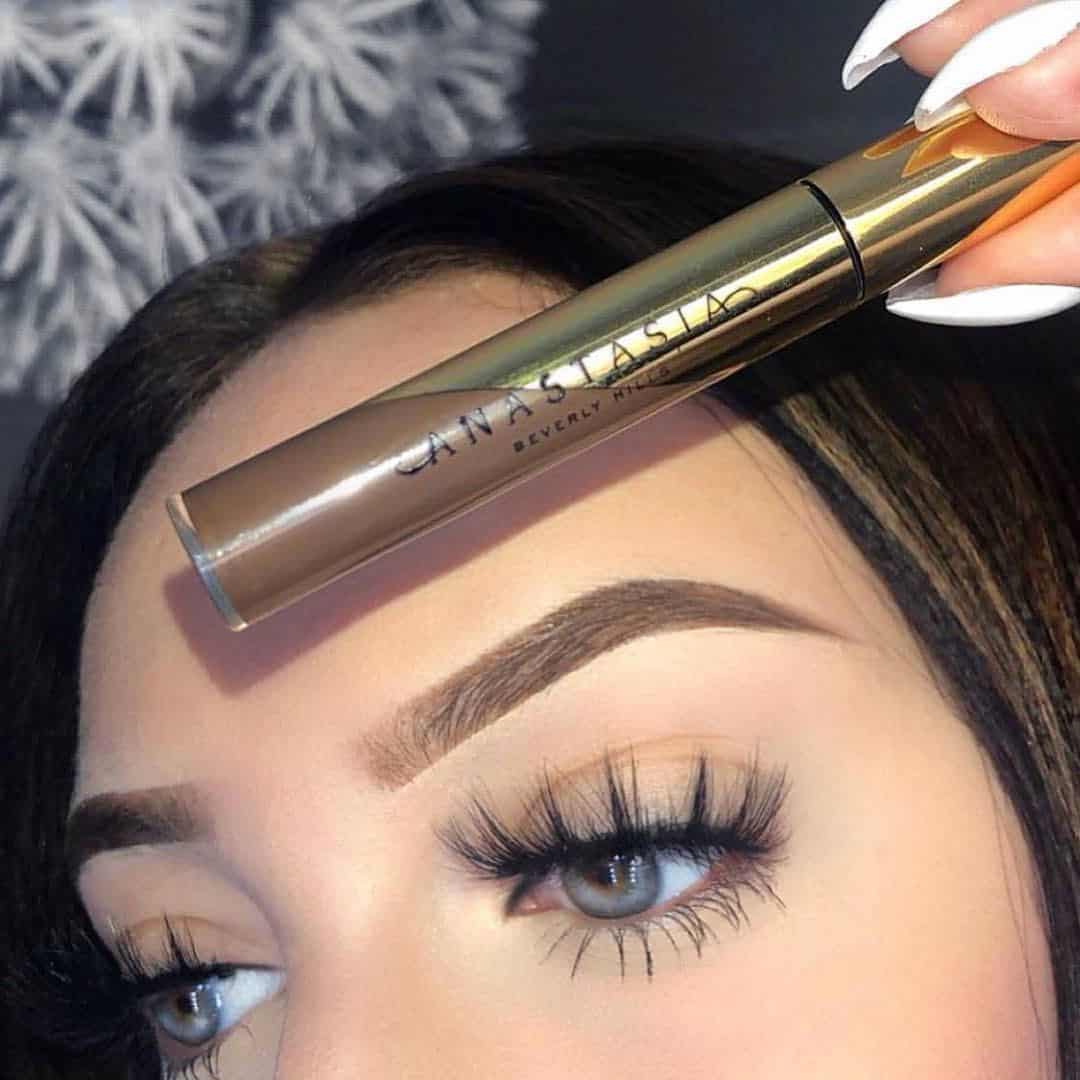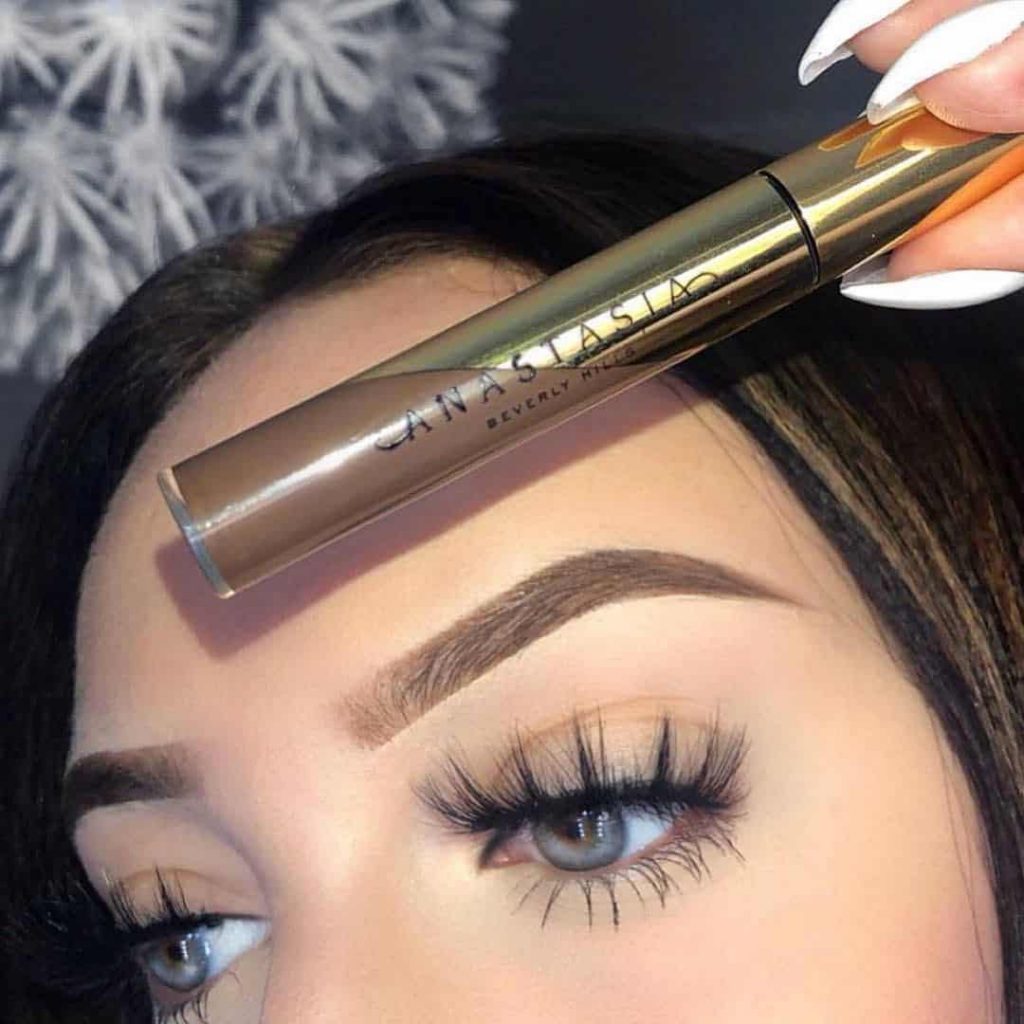 Pros
Easy to apply and travel-friendly
It is affordable, waterproof, and long-lasting
It adds volume to the brows that look voluminous and natural simultaneously.
Cons
It may need a professional hand to get set perfectly
The tiny shade range may not fit all hair types
It contains parabens
The true essence of a brand lies in its products. And Essence Brow Gel is a shining example of this. This gel formula gives your brows a tinted makeover that looks defined, natural, and tamed. The tapered brush shape is like that of Benefit Gimme Brow Gel, and it has fibers to fill in the gap created by your barren brows. Going for this product is entirely harmless if you are looking for a good-for-money option. It comes in a pack of three to avert environmental effects. See the pros and cons of this brow gel below.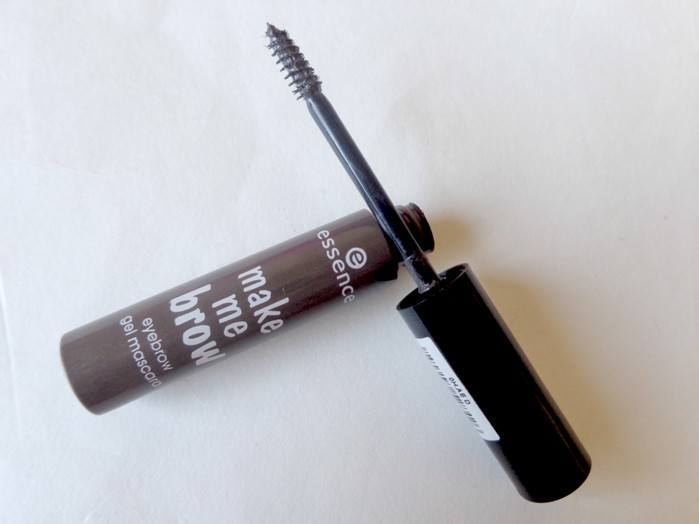 Pros
It fills the brows and gives them a great lift
PETA-certified cruelty-free and vegan product
It is free from gluten, silicones, parabens, preservatives, oil, fragrance, and microplastic particles
Cons
It may start to dry out after some initial uses
The shade range of this brow gel is minimal
It may clump on your brows sometimes
This dual-ended brow pencil has a unique precision point. It has five shades. The "Neutral Brown" shade goes best with brown hair. The shade "Auburn" is for redheads, and the shade "Blonde" as well as "Taupe" is for blonde hair color. The leftover "Deep Brown" can be built and layered to suit the black-haired folks. The brow tip permeates with Grapeseed Oil and Vitamin E that nourishes and softens your hair and skin.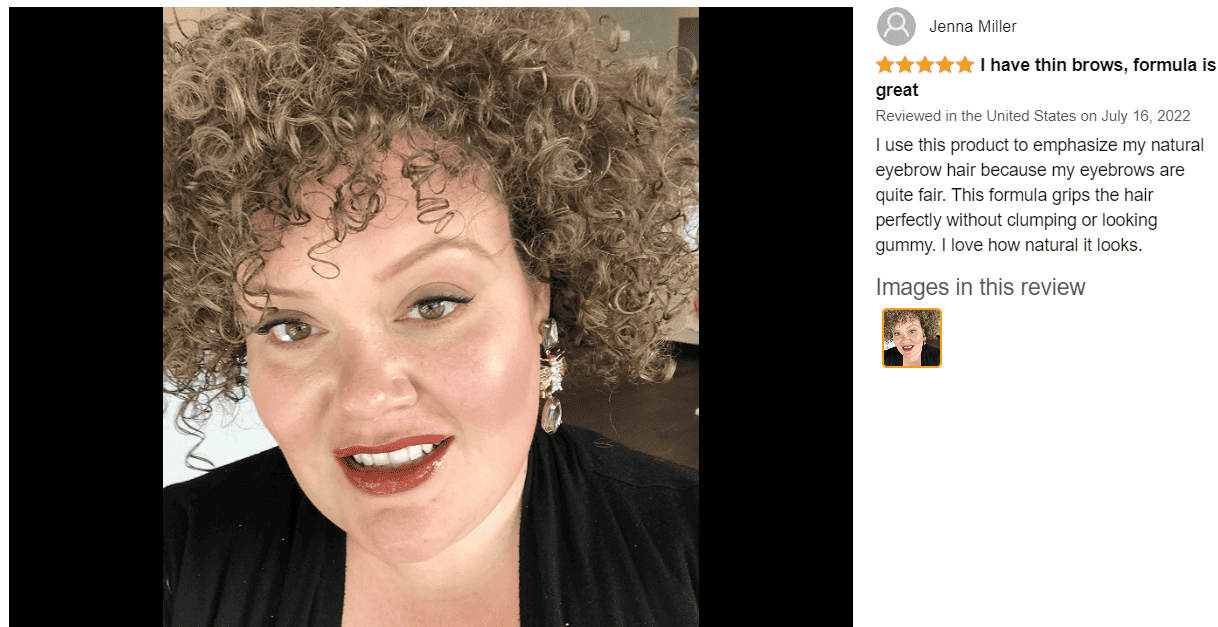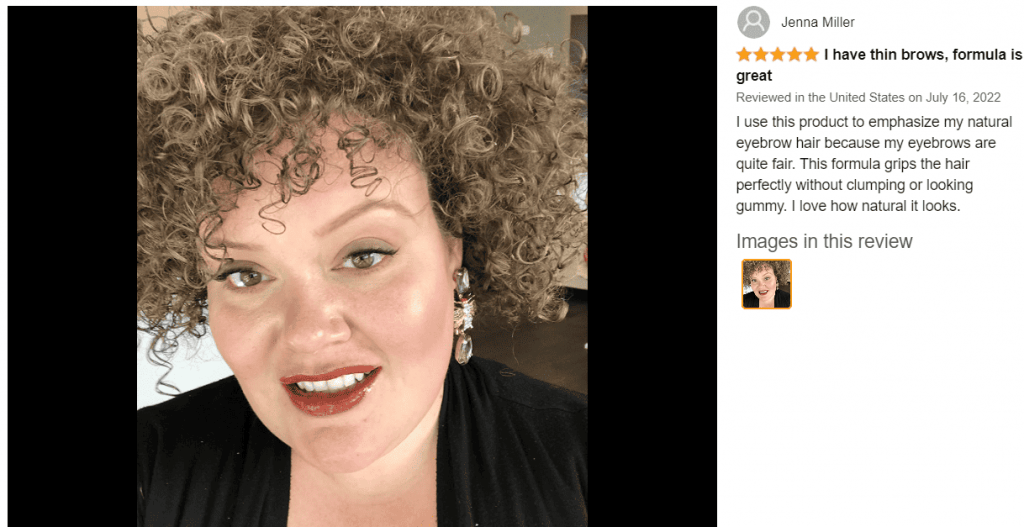 Pros
It is smudge-proof.
It is clean, vegan, and cruelty-free.
You get an extremely accurate result due to its fine tip.
Cons
The glossy finish may be different from your preference.
It does not have a rich shade range like its contemporaries here.
It sounds more possessive, but this "Brow-Sessive" of Wet n Wild eyebrow gel stands out for two reasons. First, it is so light that my friend never misses applying this anywhere we are together. And no! It does not look extra. Instead, it seems comfortably weightless that is not flaky later. Secondly, it is precise and fluffs up the brows. She builds the medium brown shade up when in heavy makeup but keeps the strokes minimal otherwise.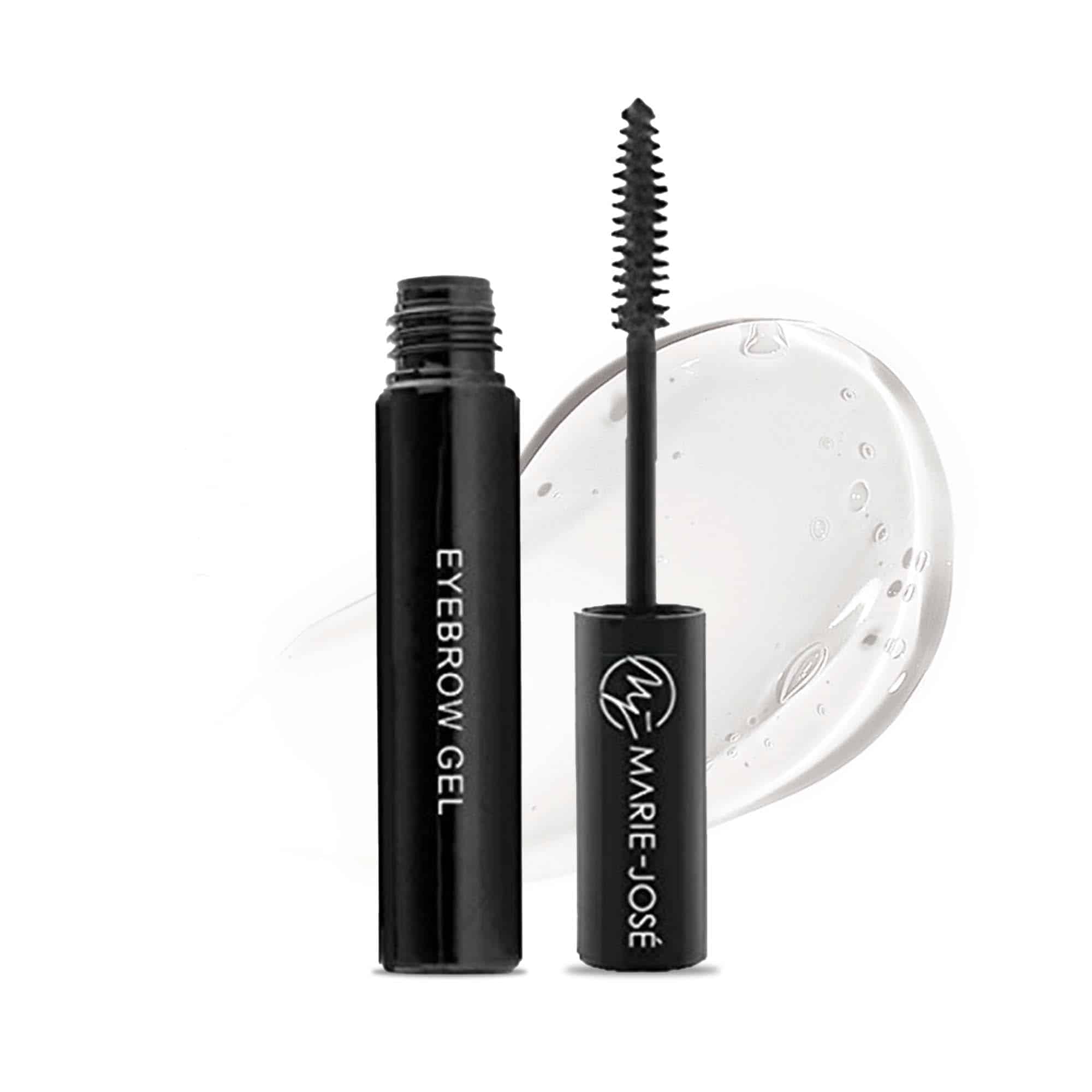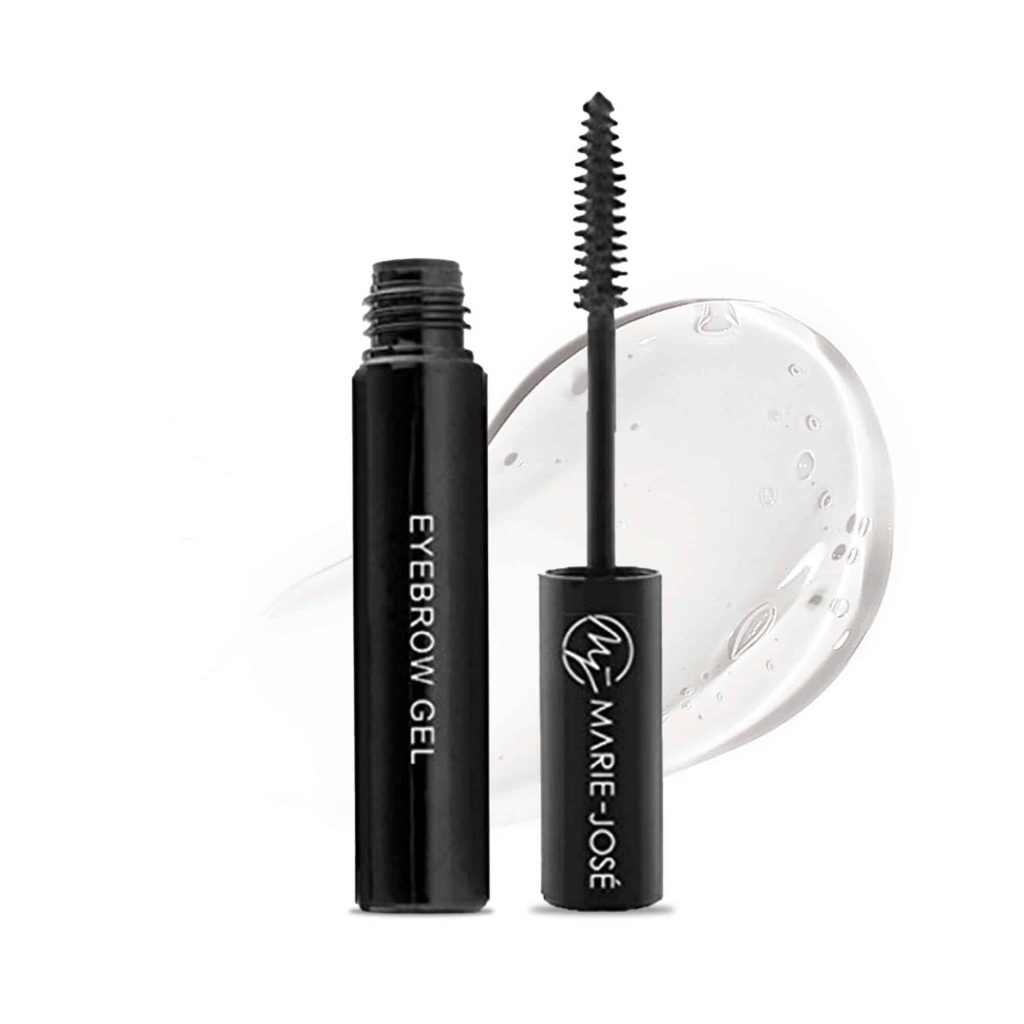 Pros
It conditions our lashes
It lasts long and gives a solid hold for the brows
The safe formula is cruelty-free, vegan, and paraben-free
Cons
It may be only a little beginner-friendly.
The brow gel dries out quickly if left open for a long time
It comes in only three shades, i.e., taupe, medium brown, and dark brown
Maybelline has managed to bag two spots in this list. This ultra-slim one-and-a-half millimeter defining tip gives hair-like strokes for determined and natural-looking eyebrows. The inbuilt spoolie brush is just similar to that of the Benefit Gimme Brow Pencil.
With seven shades under its pouch, this brow pencil makes space for many hair types. From "Light Blonde" shade to "Black," select any shade that matches your hair color. Start with light strokes along the brow contour. Use the brush to groom hair upwards and outwards to set the brow perfectly.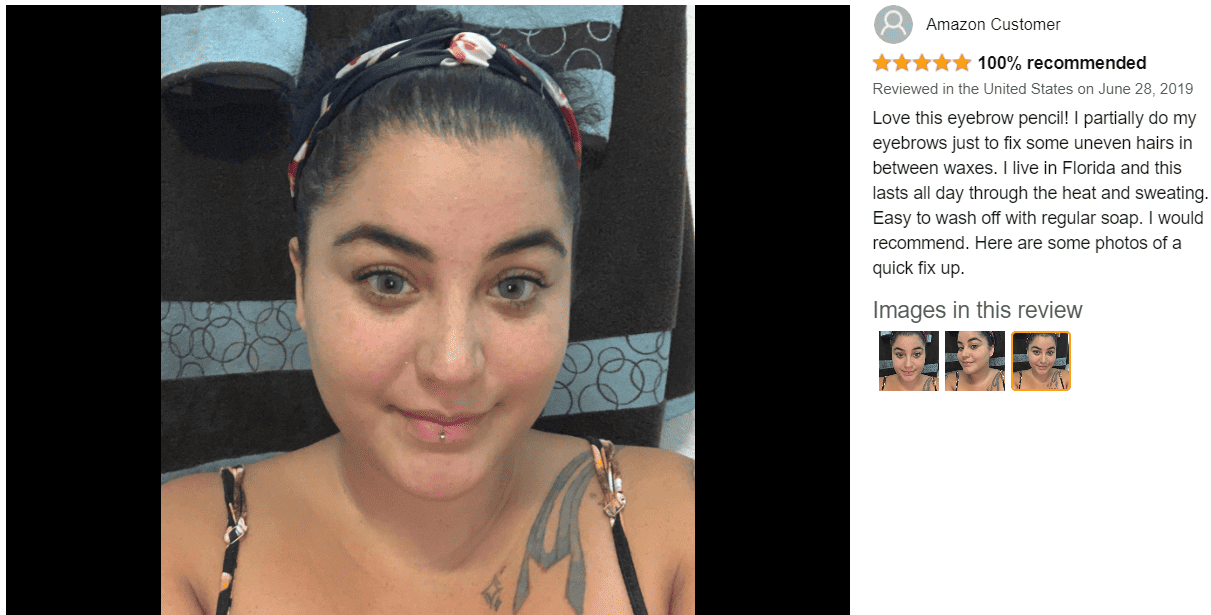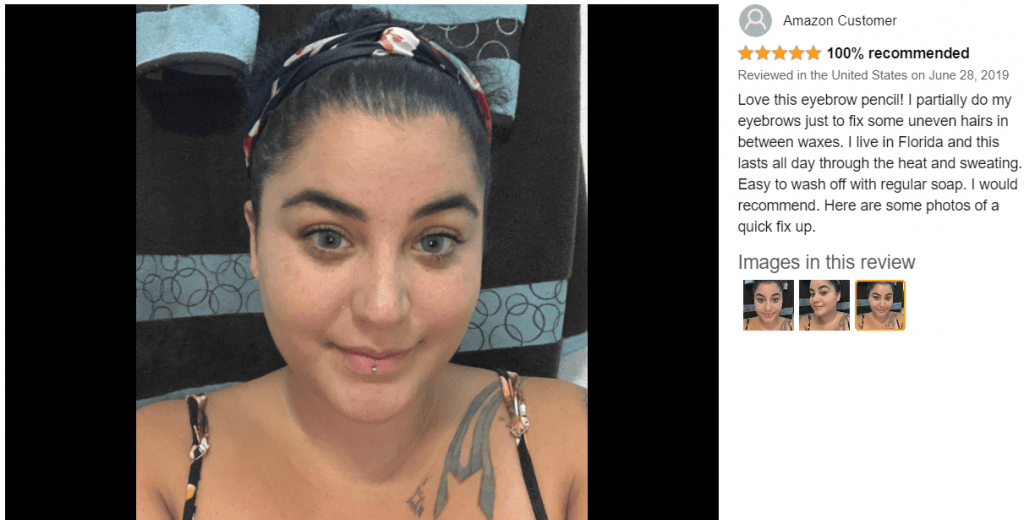 Pros
It fills in the sparsely spaced brow.
It has a precise and break-resistant tip.
It gives an apt application with its sharp-tipped pencil.
Cons
It has lesser shade types.
It contains Myristyl Myristate, which is highly comedogenic.
It may clog pores, and so is unsuitable for acne-prone skin.
Whether you have thick, thin, or even no brows, Wunder Brow works wonders. So my friend (whom I talked about earlier) got this for her mom, who has sparse brows. When I saw her brows, I didn't notice much difference in the volume though it looked natural, as if it had no touch-up. This eyebrow gel comes in 6 different shades to suit any hair color that you may have. Add to it the waterproof feature that is ideal for extended wear.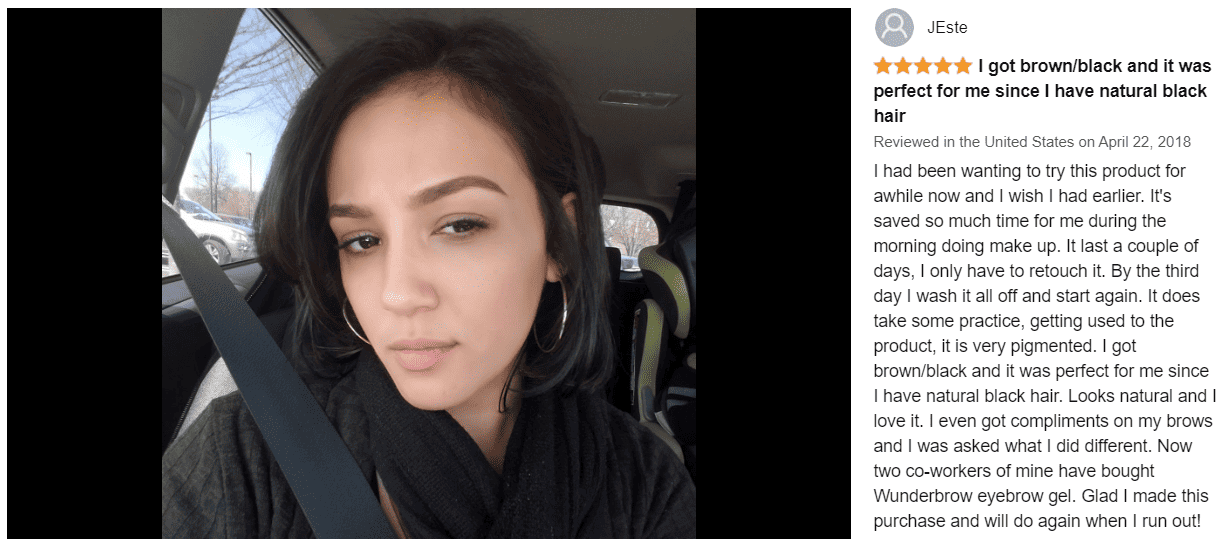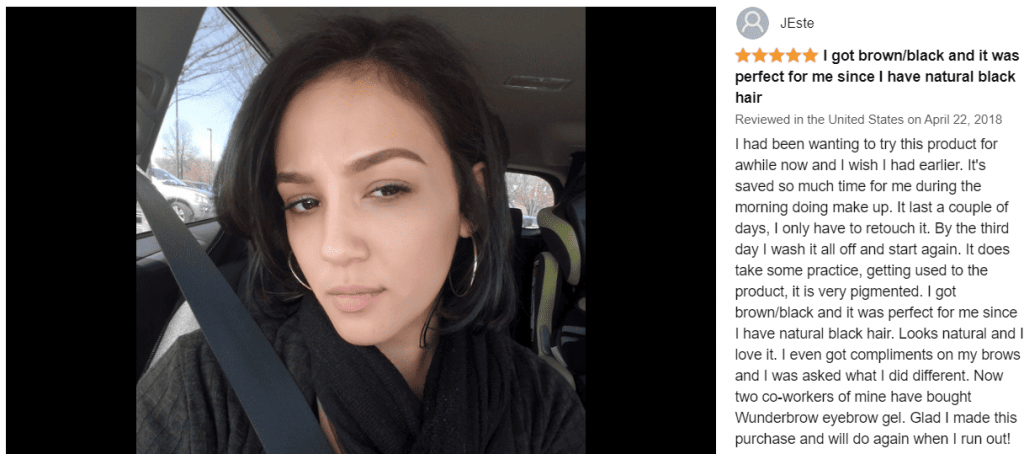 Pros
It defines, fills, and thickens your brows.
It looks natural when its hair-like fibers sculpt the brow.
It is certified cruelty-free by Leaping Bunny.
Cons
The shades may not cover every hair color.
Since it is waterproof, it may be difficult to remove it.
It may require several applications before you are in the desired stage.
Like skincare, this brow gel will make you go for brow care. It contains hyaluronic acid to hydrate and lock in the moisture. It also uses Biotin and Keratin to nourish the brow hair deeply. The silk fiber applicator adds volume to the brows that look weightless. Subscribing to this brow gel may give you healthier, fuller brows over time. This brow gel has four shades, and its tinted gel suits the majority of hair colors.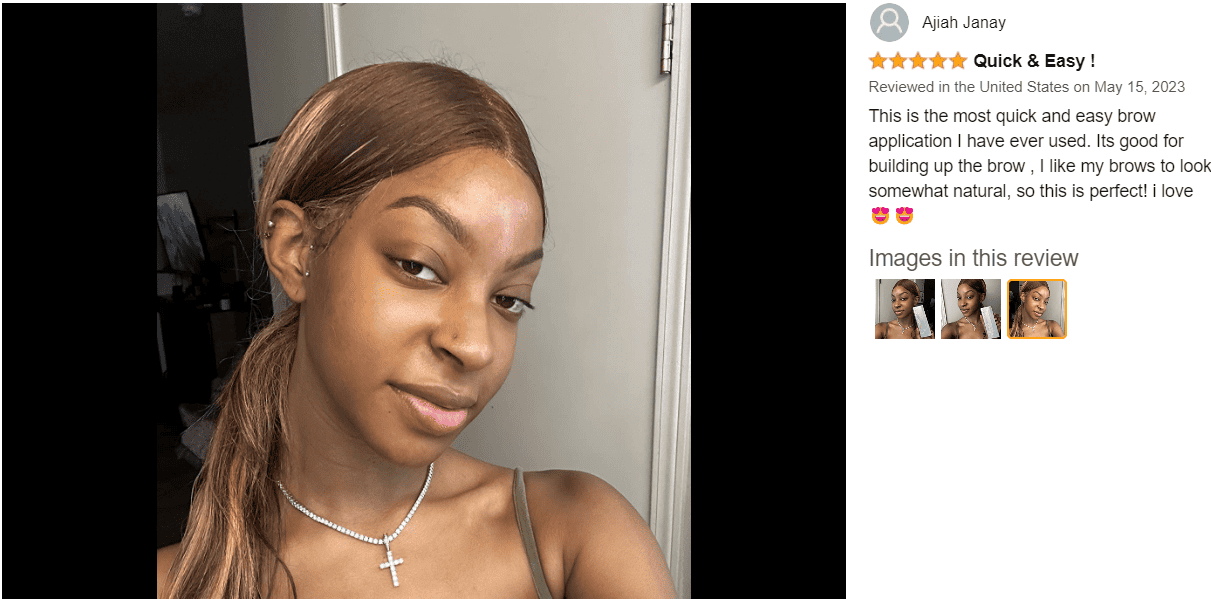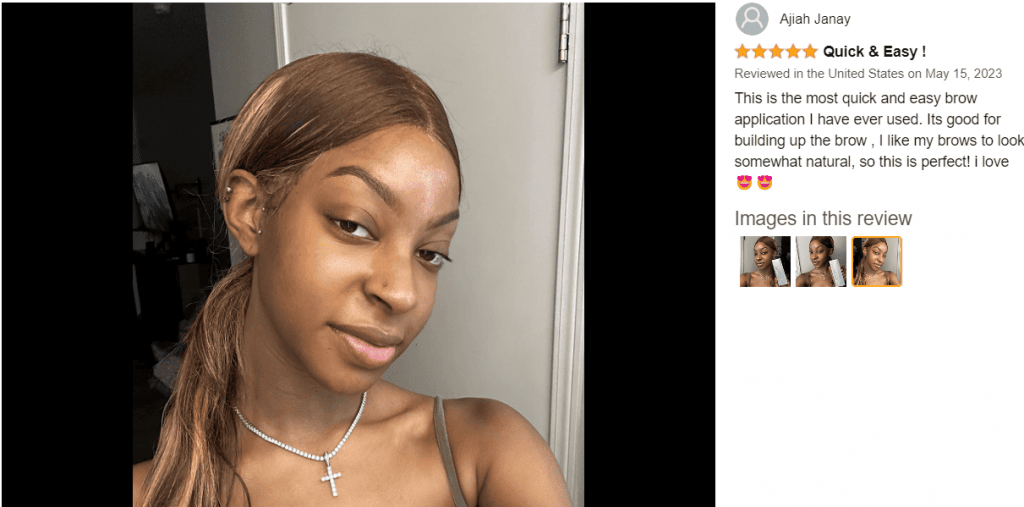 Pros
An affordable al to the Gimme Brow
It is easy to use and long-lasting
It is waterproof and buildable
Cons
Poor shade range as compared to the Benefit Gimme Brow Gel
It needs a professional's hands for an apt application
Too much of it results in the clumping of eyebrows.
Often, we see brow gel that is smooth to apply initially but stiffens the brow hair late. This case is not the case with Grande Brow-Fill. The soft and flexible hold never stiffs or crunches the brow hairs as it is deeply moisturizing. Even if you have the finest hair, it won't escape the volumizing strokes of the wand. Just brush onto brows in short upward strokes following your natural shape to define, sculpt, and tame it.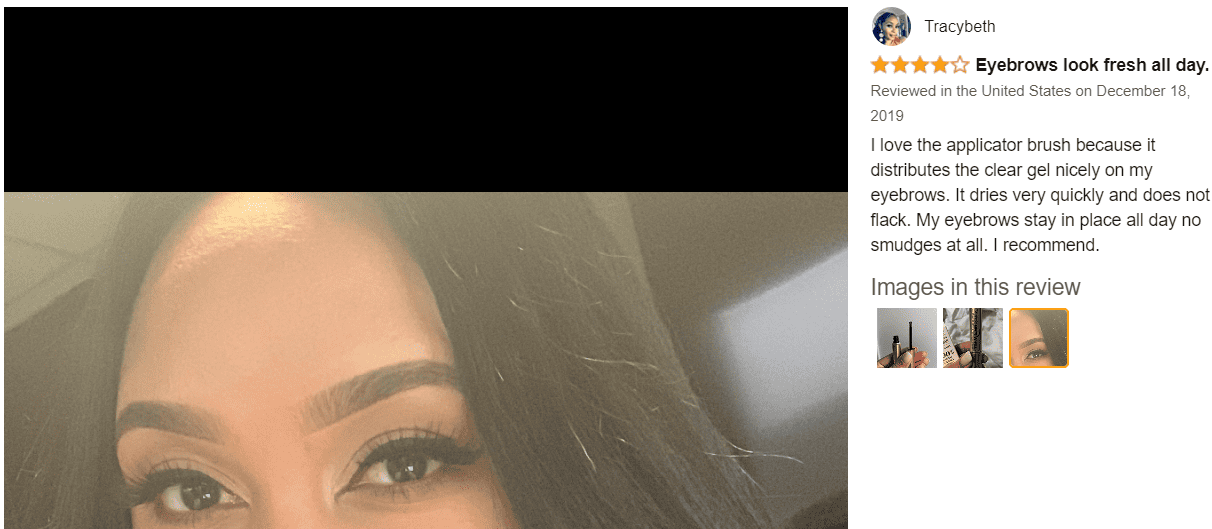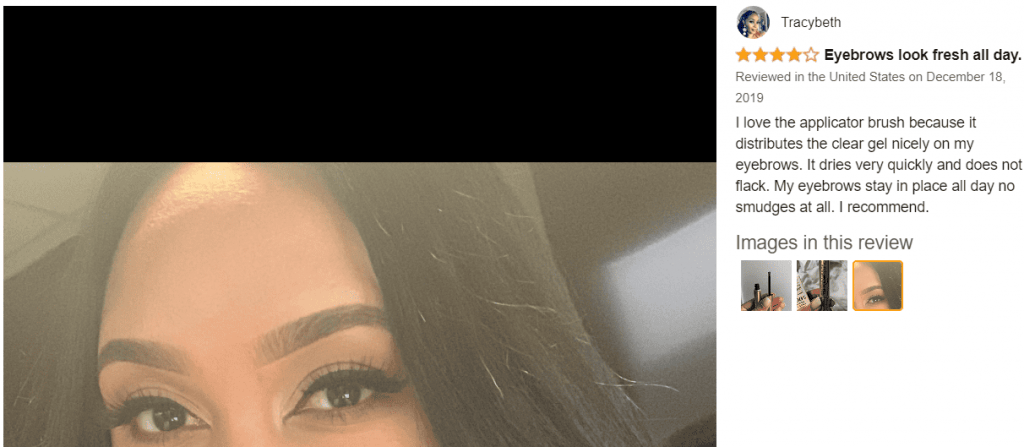 Pros
It gives a natural finish.
It is water-resistant and contains conditioning peptides
It leaves the brows fuller and more toned.
Cons
The applicator is different from that of Benefit Gimme Brow Gel
It comes in only four shades.
The applicator tip is short and narrow, covering less area in one go.
Like the previous one, this brow gel also goes soft on the hair and keeps them hassle-free and in place for hours. The unique design of this tinted brow gel keeps your arches smooth and soft. And it is PETA certified to be Cruelty-free. The five shades that it has covered the most hair types out there. Check out the pros and cons as well.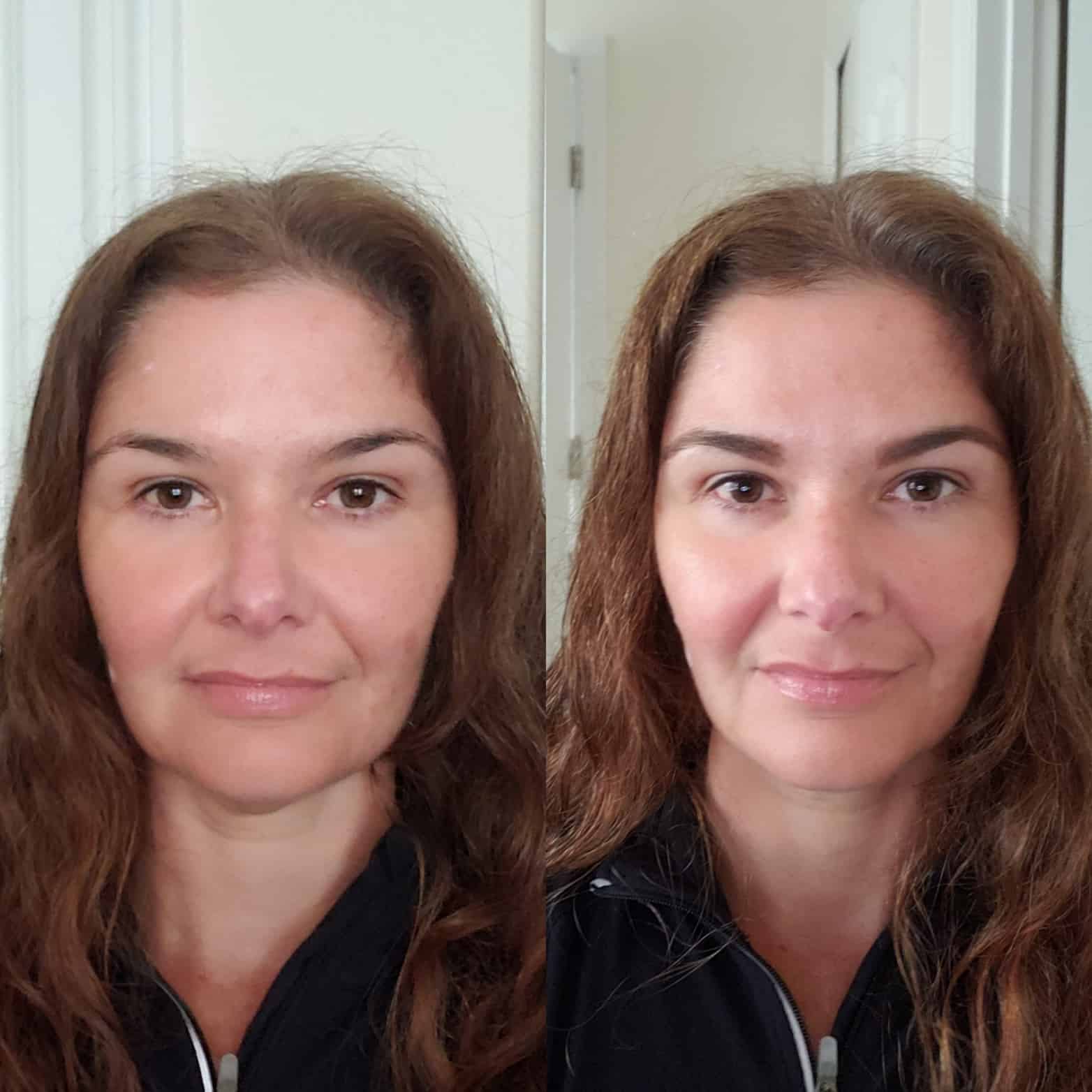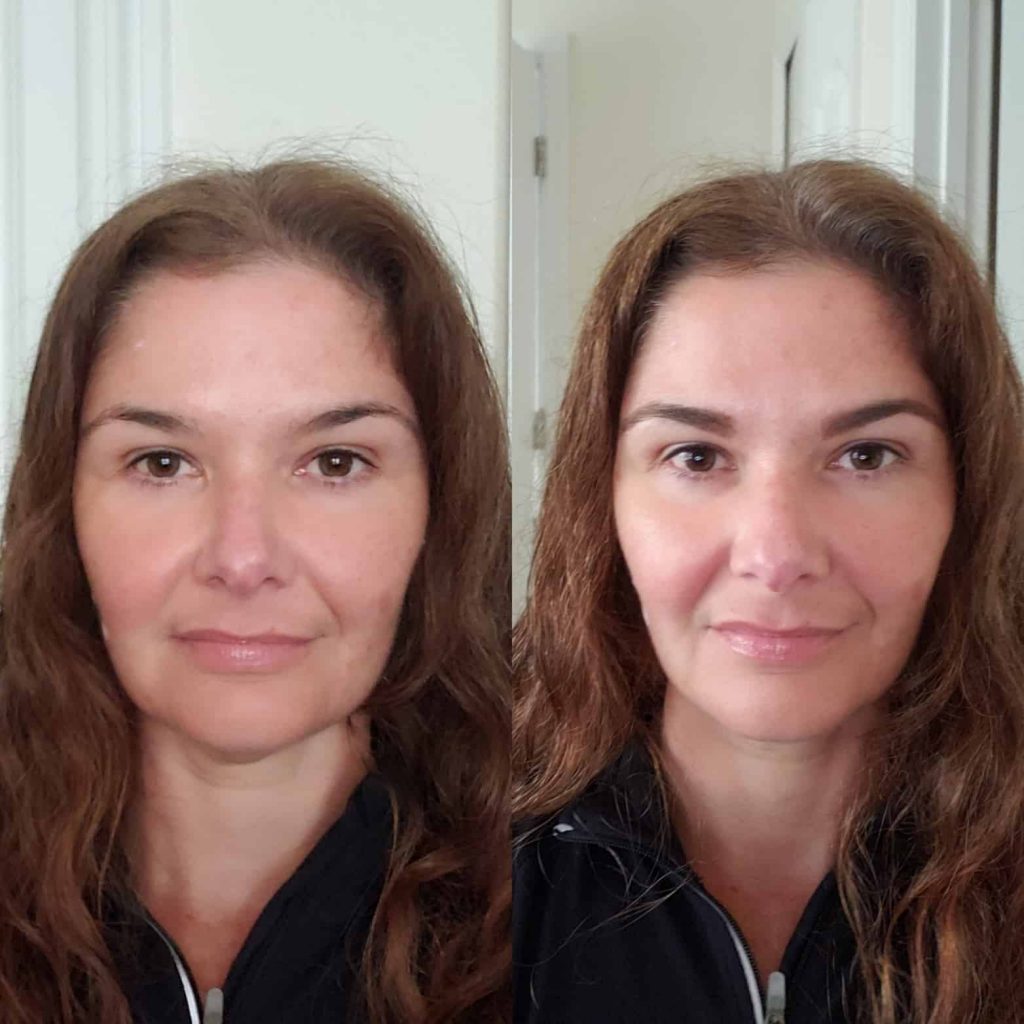 Pros
It comes in five different shades
You get the tamed and tinted brow in just a swipe
It is a cheap alternative to the Gimme Brow Gel
Cons
It is not free of mineral oil
Magnesium Aluminium Silicate used for emulsion may irritate your skin.
This brow gel contains phenoxyethanol as a preservative which may cause allergic reactions on the skin.
FAQs | Benefit Gimme Brow Dupe
So I can see some oft-asked questions around the Benefit Gimme Brow spanning the internet. Here, you can look for the answers to your remaining doubts.
Which kind of eyebrow makeup is the best for me?
It depends upon your personal preferences. But if you are a beginner, go for brow pencils as it provides an apt application and is easy to use even for beginners. The brow pomade is well-done by someone experienced; if you are a professional, go ahead. Brow powder is suitable for filling your sparse brows, as it looks natural. Brow gel is good to use, but you may need to wait a few minutes to let it dry completely.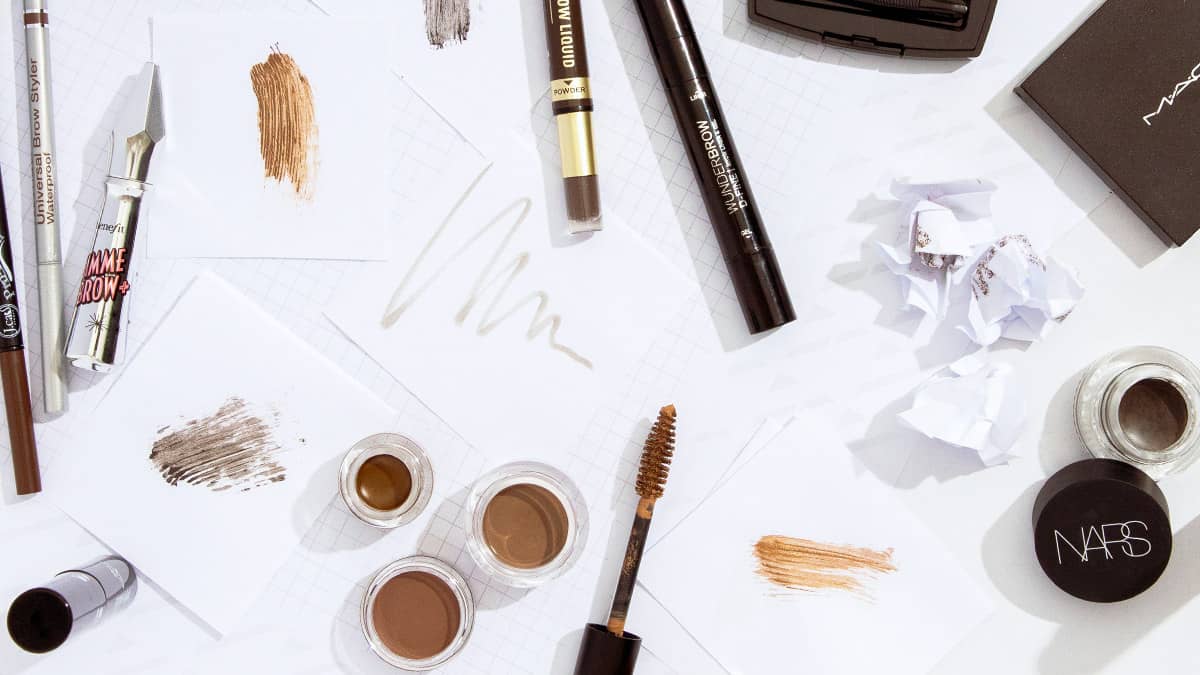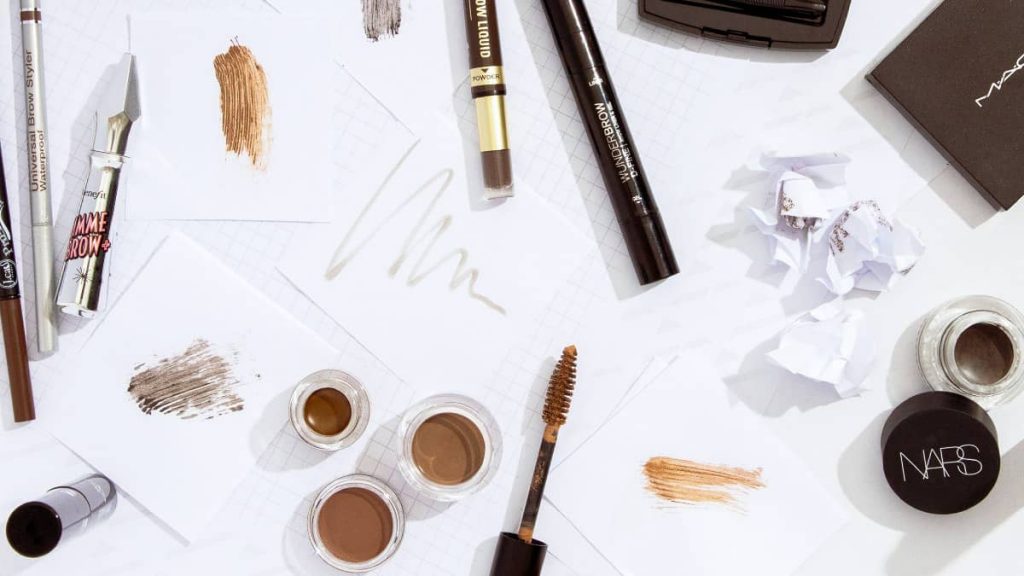 Is there a dupe for Benefit Eyebrow Pencil?
Yes, there are plenty of dupes for the Benefit Eyebrow Pencil. All the above options are a great alternative to the original Benefit Gimme Brow. Whatever form of Benefit Gimme Brow dupe you are looking for, be it in the form of pencil, gel, pomade, or powder, find them all here.
Which Benefit Gimme Dupe should I use?
You can use any of the ones mentioned above. The brow gels and pencils offer a great alternative to the Benefit Gimme Brow+ Volumizing Eyebrow Gel and Gimme Brow+ Volumizing Pencil.
What is the benefit of Gimme Brow Gel?
It is an eyebrow-tinted gel that volumizes your brows for a fuller shape. It contains tiny microfibers that suit the brow hairs to create a natural-looking and filled arch. This Benefit Gimme Brow Gel comes in 10 shades to cover all skin colors.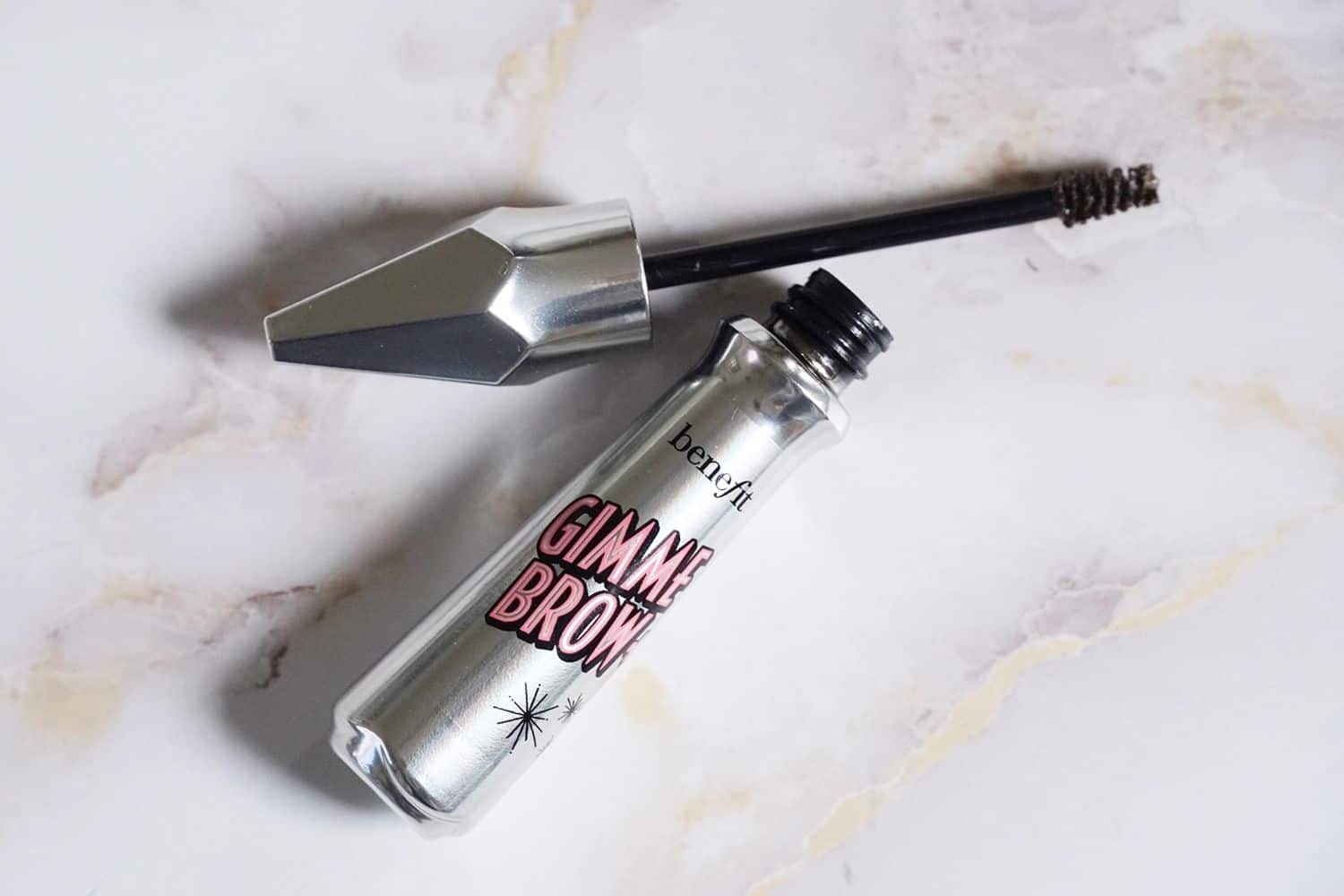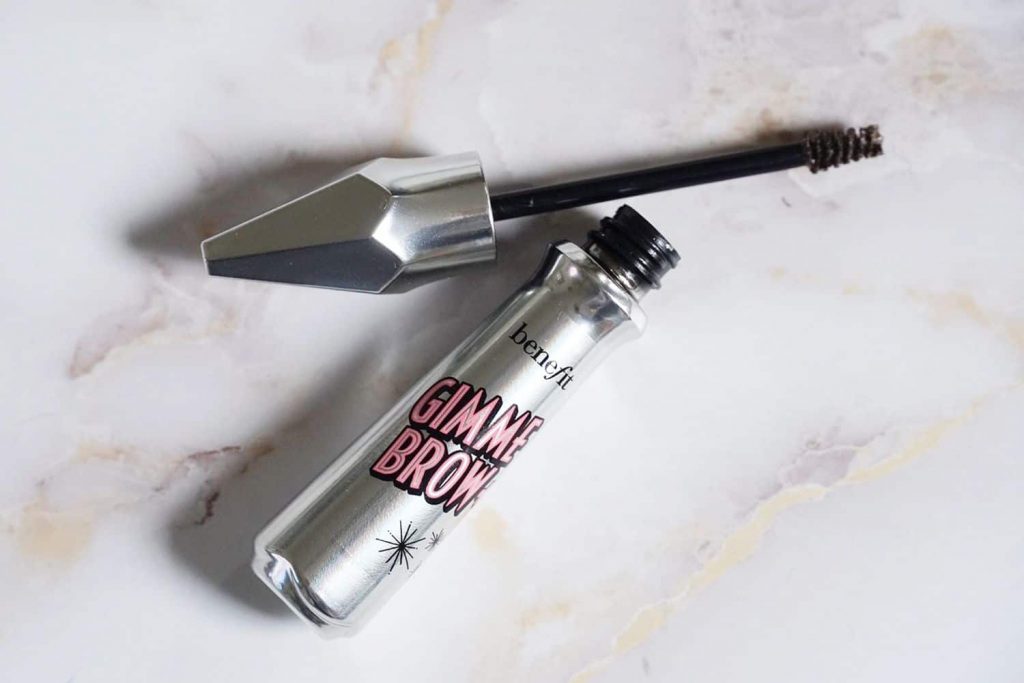 Is there a mini Benefit Gimme Brow Dupe?
Yes, there is a mini Benefit Gimme Brow+ dupe. The Anastasia Beverly Hills Mini Dipbrow gel is the perfect one. It comes in a greater quantity at a much lower price. It is long-lasting and waterproof too.
In which colors and shades do the Benefit Gimme Brow come?
They come in plenty of different shades. The Benefit Gimme Gel comes in 10 ranges of shades available, and the Benefit Gimme Brow Pencil comes in a whopping 12 shades.
Closure
Our Benefit Gimme Brow Dupe has proved that there are solid alternatives to the OG Benefit Gimme Brow. If the price of the Benefit's brow beats you or you want a Cruelty-free substitute of the same, this is the kind of list you are seeking for. Select any one among these, but make sure to skim their ingredients to see if your skin has a history of allergic reactions to any of them or not.
You may also book a makeup artist or a beauty advisor for personalized recommendations. The key is to keep playing around with shades and colors to see what suits you the best. And if you can find the right one for your brow, your hunt ends there.
Do you still want to ask anything? Ping us by commenting below, and we shall revert to you as soon as possible.
Rebecca is a skilled writer with a passion for makeup and skincare. With years of experience in the beauty industry, she has a deep understanding of the latest trends and products and a talent for creating engaging content that resonates with her readers. Whether she's writing about the latest skincare products or sharing her favorite makeup tips, Rebecca's writing is always informative, entertaining, and inspiring.