We don't know if you know this, but skincare for your butt has become a staple in many makeup lovers' beauty regimens. Why? These self-care products have mega-hydrating properties that regularly pamper your butt cheeks, making them booty-full. Be its sheet masks, creams, toners, or oils, your bum can benefit ridiculously from waking up smooth, moisturized, and plump!
But the answer does not have to be regular walk-ins to expensive salons that drain your money and inject pointed needles into your skin. Avery Cosmetics BBL Oil claims to add more volume to your tush by warding off signs of cellulite and stretch marks. So, can this come to your bum's rescue? These Avery Cosmetics BBL Oil reviews will let you know.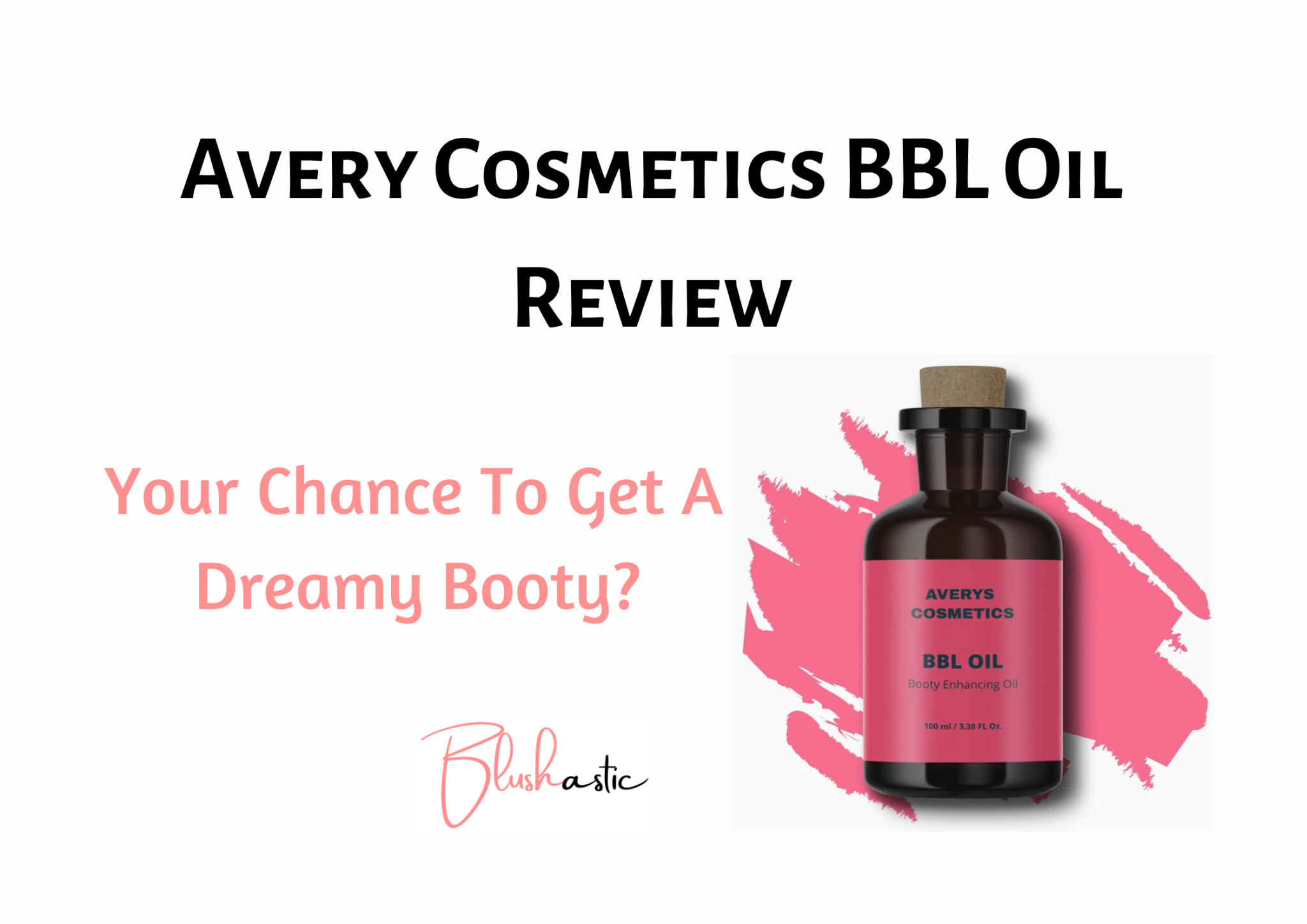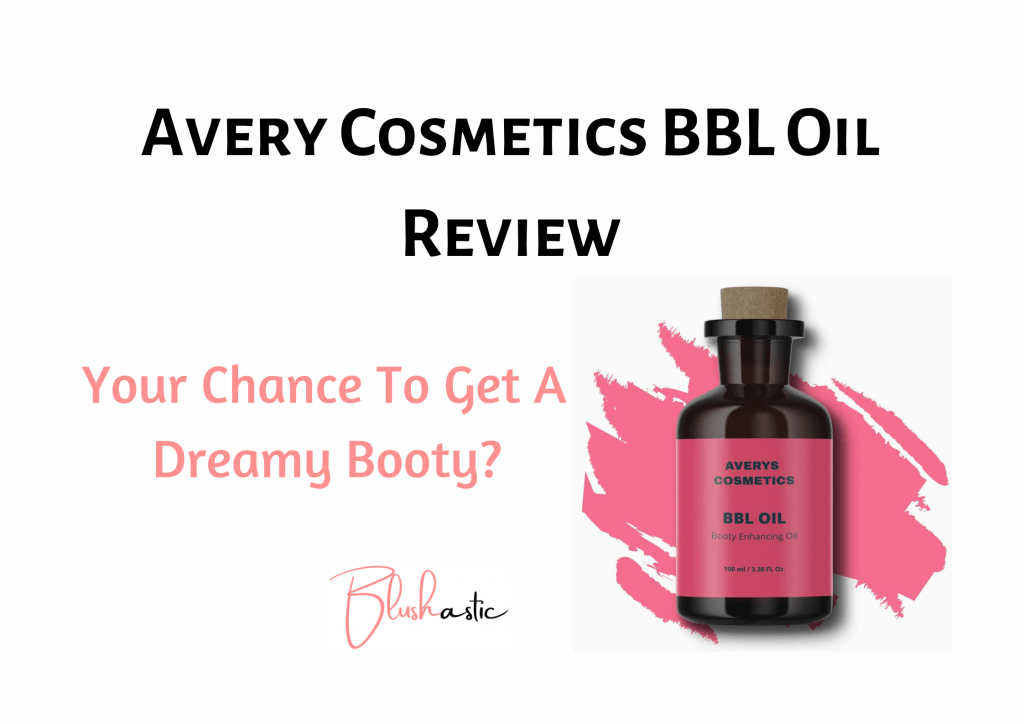 The Kardashians have always made headlines when flaunting their bum beauty, and why wouldn't they? They are not troubled by throbbing bumps, pigmented scars, or pimples that would dim their tushy. But not everyone is as blessed as them. So you might have to rub some butter or scrub emollients on your backside to maintain its smoothness. But that won't be enough!
This is why booty-enhancing oils must be incorporated into your glam-up routine so that your butt cheeks can live up to their best. The BBL Oil from Avery Cosmetics puts on a good show, as reported by users, but will it satisfy the needs of all skin types? Should you put your faith in this? Let us dig deep to reveal it all!
Avery Cosmetics BBL Oil Reviews |
Your Chance To Get A Dreamy Booty?
If your cheeky masks have failed to give you the results you have wanted to see, it's a sign that you should start thinking about the Avery Cosmetics BBL Oil ASAP. The oil formula has been designed with unique healing ingredients like akpi ginger, shea butter, and ginger essential oil. All women can depend on it, for it promotes elasticity in the booty area and makes your bum skin smoother, softer, and silkier to the touch. It even promises to firm up your skin, tone it from all sides, and replenish the cells from their lackluster to reveal glowing skin. So, will this oil save your butt for good?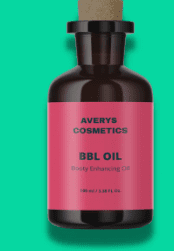 When its effectiveness was questioned, the brand came forward to stand in pride. A 56-day clinical study with 32 participants was conducted. All those who tried out the oil had exciting things to say. 100% of the participants saw a smoother-looking booty in just a month, whereas 99% of users affirmed its efficacy by saying that the oil gave their bum a plumping effect in just after 35 days. 100% of users revealed that their buttocks looked firmer in thirty days. But is there no downside to using this at all? 
To get a bootilicious booty or firm thighs, one has to invest in good quality products that are cruelty-free and contain no harsh ingredients like this one. While some may feel its cost is too much, others might embrace it with open hands. 
Some Famous Alternatives
How to apply?
Take a few drops of the oil onto your palms

Apply a generous layer all over your booty area 

Massage with light hands in circular motions 

Do this until all the oil is absorbed nicely onto your skin 

There you go – all done! 
You don't need to wash the oil off, as it won't feel greasy after absorption. You can use it twice a day to see the best results. 
Perks 
It helps firm up skin

Designed with 100% natural ingredients 

Reduces cellulite marks 

Clinically proven formula

Smoothens out rough texture 

Increases elasticity on the booty area 

Adds a plumping effect 

Fades away scars, pigmentation, and blemishes 

Infuses more volume and depth to your booty 

Cruelty-free composition 

Boosts appearance and keeps dullness at bay 

Tightens the skin and prevents sagging 

Shields skin against oxidative stress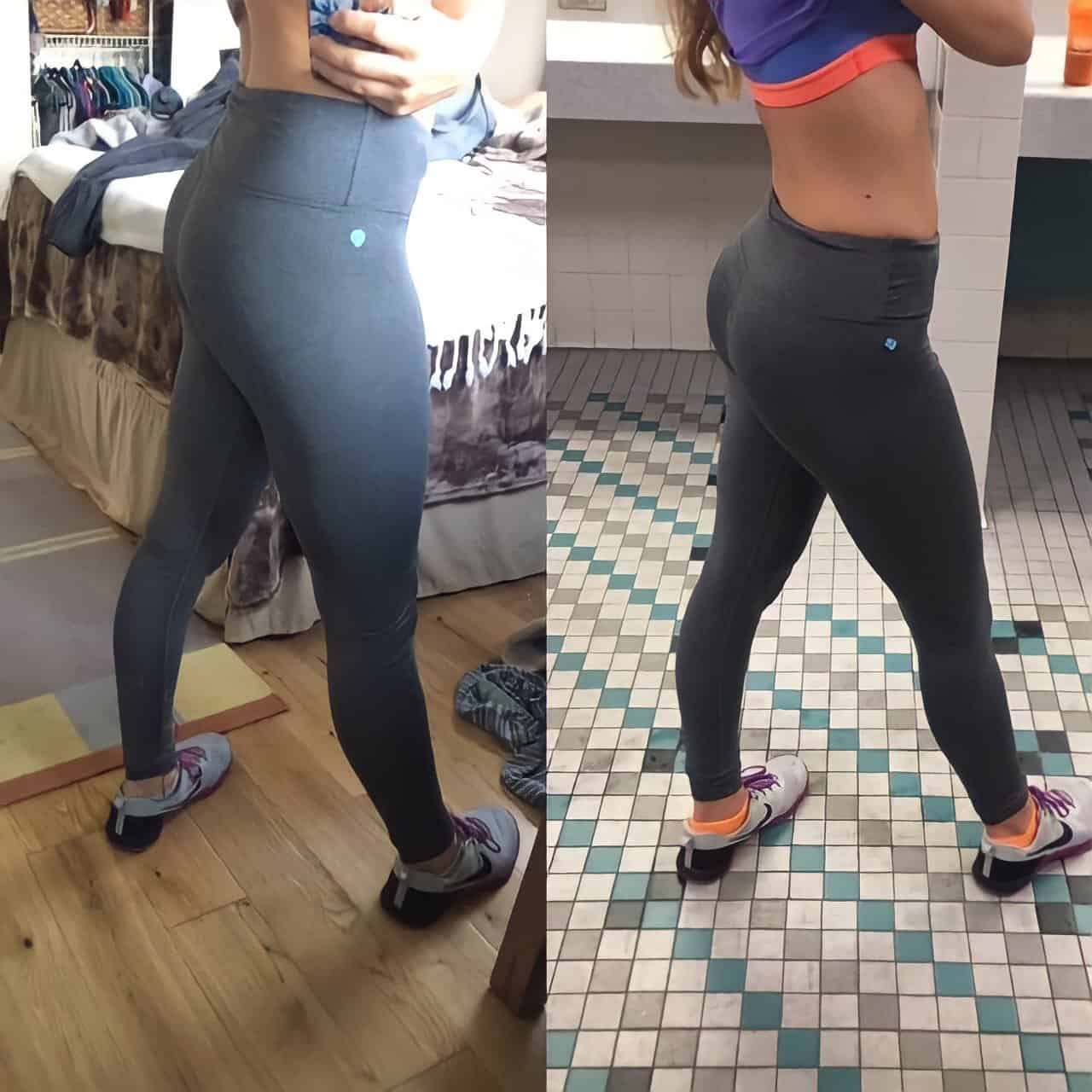 Drawbacks 
A bit expensive according to the quantity offered 
Key Ingredients – Avery Cosmetics
The ingredients combined in this blend of BBL Oil are a combination of potent elements that have a 100% all-natural base and do not threaten your skin's delicateness. Below are the primary and hero ingredients the oil revolves around to get a glowy butt. 
Akpi Ginger
Incorporating ginger in BBL Oil has claimed to be a blessing to a lot of users, as it possesses anti-inflammatory and antioxidant properties. The spicy root is laced with multifold benefits like fading stubborn scars, diminishing wrinkles and fine lines, improving the health of yoru hair and scalp, and enhancing acne symptoms.
The star feature of this oil that stands out the most is that it helps make cellulite less visible. It flushes out the harmful toxins from our body and stimulates better blood pumping. This prevents fat from making clusters or buildups under our skin, saving more than 80% of women from this trouble!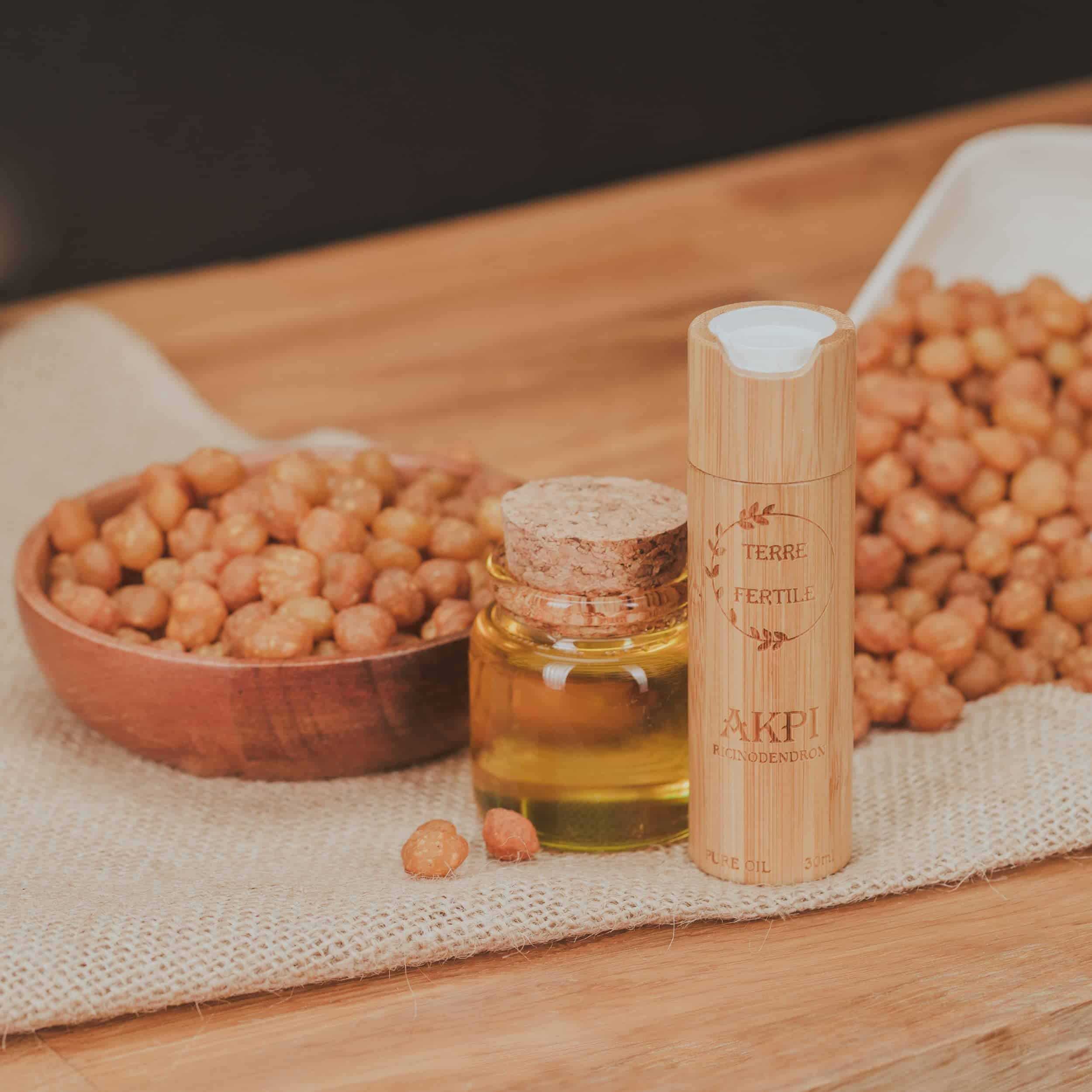 Shea Butter 
If moisturizing is your game, then shea butter is something you will want to add to your beauty routine without fail! Shea butter offers skin-hydrating properties that help pump moisture to your dry cells and replenish them. Users love it significantly as it calms irritated skin with the help of blocks of antioxidants, which prevents your skin from stressors like extreme temperatures.
Shea butter also fights skin allergies and keeps signs like cracker skin, peeling of the skin, and sunburnt skin at bay. Also, if you want to add a plumping effect, dab some shea butter on your ragged lips and make them silky smooth!
Ginger Essential Oil
Take your skin out on an adventure with ginger essential oil because this potent plant medicine increases your skin's appearance. The ingredient is unique in skincare, as it contains 40 different antioxidant properties that claim to regenerate your skin from its dullness.
It combats terrible signs like premature aging, sagging of the skin, or lost elasticity and also infuses a healthy, radiant glow on your skin. The oil is also known for its antiseptic benefits, as it helps heal blemishes and hyperpigmentation, calms down scars, and makes the skin touchably smoother and evenly toned. 
Alternatives to Avery Cosmetics BBL Oil
The Avery Cosmetics BBL Oil may not be the first choice of everyone when it comes to getting that voluminous booty back. This may be because of its heavy price structure, which fails to cater to everyone's budget. Also, the product has to be applied two times a day and usually shows noticeable changes when you are with your second bottle. So, we must hunt down some good options for you, just like the real thing. 
Nowadays, there is a remedy for everything. And your butt should not be discriminated against as the rest of yoru body. The way you have your whole skincare routine carved out for the next three months, and your booty craves a touch of hydration so that your tush looks revived without doing squats! After digging through many seemingly good options, we have handpicked the three booty enhancement oils that will do as good a job as the BBL Oil and let you admire your derriere at all times!
M3 Naturals Anti Cellulite Massage Oil
The M3 Naturals Anti Cellulite Massage Oil from First Botany Store is something your butt didn't know it needed, but it's time to change that! To get your lovely buttocks shining, this anti-cellulite massage oil claims to offer them an irresistibly youthful appearance that will make you take this home. The formula contains 100% pure natural extracts and has a reputation, unlike all those bland cellulite creams.
Sale
Anti Cellulite Massage Oil Infused with Collagen and Stem Cell Skin Tightening Body Oil Moisturizing Cellulite Cream Bust Bum Cellulite Scar Cleansing Essential Oil Instant Absorption by M3 Naturals
M3 Naturals Anti Cellulite skin tightening massage oil will help moisturize, tighten, firm cellulite from your hips, abdomen, thighs, and buttocks. Minimize the look of cellulite and relieve sore muscles, this skin care body oil works better than any cellulite cream and will restore your beautiful skin.
Collagen and Stem Cell Infused Body Oil for Women. Cellulite Massage Oil infused with collagen and stem cell to prime your beautiful skin by providing a boost in natural collagen production and increasing skin cell longevity. A truly powerful skin care combination delivering unmatched anti-aging results for massage and manipulation therapies.
Skin Tightening. Firm your skin with this body oil and rich antioxidants, fatty acids and anti-inflammatory ingredients, the natural essential oils included in this cellulite body lotion, are quickly absorbed by your skin and give you strong tightening, moisturizing and regenerating benefits.
Massage Lotion. Cellulite Lotion Suitable for all skin types. The natural essential oils included in this blend are quickly absorbed and help give you strong tightening, moisturizing and regenerating benefits. Works great with our cellulite massager silicone brush. Cellulite has finally met its match.
Made in the USA. M3 Naturals is proud to provide men and women beauty products with the highest quality natural ingredients that are not only cruelty-free but made right here in the United States of America.
The best part is you can pamper your thighs, too, for it promises to moisturize, nourish, and tone your compromised skin quickly and boost its beauty with fresh suppleness. What users loved the most is the fact that this cream is not tested on animals, and its formulation remains untouched by parabens, sulfates, and phthalates. Collagen and stem cell help target the cellulite areas and help banish them from your booty and mind! So if you want to leave your skin looking healthy, you know what to do!
Perks
Removes cellulite from hips and buttocks 

Thin and lightweight 

Elevates production of cell 

Boost collagen build-up 

Rich in antioxidants 

Offers anti-aging, and anti-inflammatory properties 

Tightens, tones, and firms up booty area 

Promotes faster absorption 

Cheaper than Avery 

It contains grapeseed, eucalyptus, grapefruit, and lemon 

Moisturizes skin without leaving residue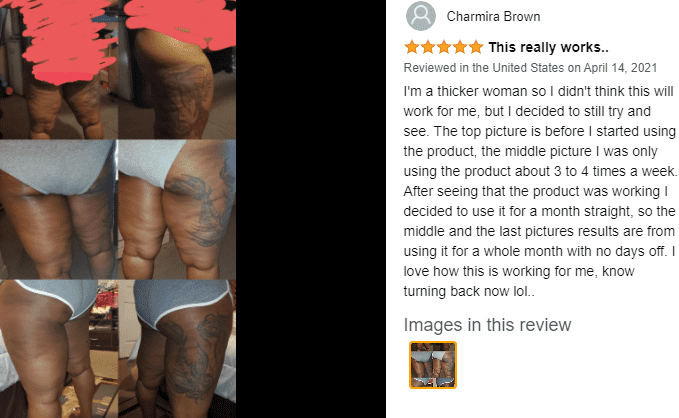 Drawbacks 
The oil will help lock moisture and heal the top layer of the dry skin, but not may not penetrate deep and provide ample nourishment. 
Hiplift Buttocks Organic Essential Oil
LYW claims that its Hiplift Buttocks Organic Essential Oil is nothing near to the moisturizing lotions in the makeup sector that promise you an impeccably flawless butt but don't deliver. This essential oil claims to be the muse for every woman out there who dreams of having a plumper butt that she will love every day. No need to be embarrassed anymore, for the oil works hard to cut down signs of sagginess and firm it up to make your booty fuller.
Hip Lift Up Essential Oil, Butt Firming Enhancement Essential Oil for Women, Natural Herbal Hip Lift Buttock Massage Oil, Butt Cellulite Removal, Firming & Lifting Fast (1 Pack)
[Bigger and Fuller Hip Shape] This hip lift up essential oil can promote skin metabolism and boost the growth of buttock muscles, making your hip and butt firmer and fuller. Try it and just say goodbye to flabby, sagging and flat buttocks! Butt lift in a simple way!
[Natural and Safe Ingredients] Based on plant formula such as grape seed oil, mineral oil,menthol, and tocopherol, this buttock lifting oil is safe and non-irritating to use, deeply nourishing and firming your hip skin, boosting a more shaped and larger butt.
[Exercise for Best Results] This hip lifting essential oil for butt works better if you exercise daily. Exercise helps accelerate butt skin metabolism and muscle growth, bringing you a healthier and and more elastic hip in the short term.
[Easy to Use] Apply several drops on the butt evenly, and massage for 3-5 minutes until it is absorbed fully. Twice a day, morning and night. Perfect for women and men with all kinds of skins.
[Satisfaction Guaranteed] Keep it or with your money back. Just feel free to contact us for any concerns with our product and service. We are always at your disposal!
The oil features potent properties that allow the buttock muscles to be more enhanced. The organic formula tightens up any loose skin present and helps improve metabolism and waste removal. So if you are looking to bid goodbye to be dry and chapped skin, this oil enhancer will treat your booty like its better half! Regain your butt's lost elasticity, for it costs cheap, and the clock's ticking!
Perks 
Improves flabby skin 

Remedies issues of a sagging or a flat buttock 

It makes the booty fuller and voluptuous 

Designed with an organic formula 

Promotes growth of buttock muscles 

Highly cost-effective 

Speeds up fat synthesis 

It brings in loads of antioxidant benefits 

It makes skin softer and smoother

Amps up elasticity 

It makes the butt appear denser and more youthful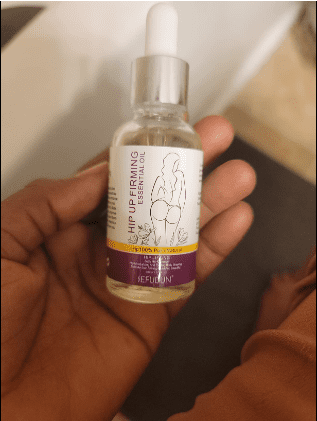 Drawbacks 
The formula is too watery. 
Plump Up Booty Enhancement Oil
Do you want to be shoot-ready by ditching all those web-like cellulite on your bum? Then, you are in for a treat! According to some Avery Cosmetics BBL Oil Reviews, the Plump Up Booty Enhancement Oil from TTNC will help you make your way to a peach-perfect butt. Users have loved this option because it costs just a fraction of the original and comes enriched with natural plant extracts.
Plump Up Buttock Enhancement Oil , Butt Enlargement Cream That Work Fast Buttock Enhancement Massage Big Butt Firm Massage Cream Fuller Women Buttock Lifting Essential Oil for Women (2pcs)
【Bigger Butt Oil】 We hope you can experience the best butt through a hard yoga butt. No more flat butts, but a bigger butt naturally. Suitable for women who want a plump and toned hip lift
【High-quality materials】Mixed with natural ingredients, it can provide essential nutrients and anti-aging agents to the deep layer of the skin, helping to make the booty glow youthful and make the skin look smoother and firmer
【Usage】Apply a small amount of dime to the buttocks evenly and massage for 1-3 minutes until it is completely absorbed. Twice a day, morning and evening, can make the hips strong, elastic and complete. The dense formula will accelerate the renewal of collagen and break down stubborn fat cells to prevent sagging
【Improvement of effect]】Improve waist and leg soreness, relieve soreness caused by sitting for a long time, enhance the firmness of butterflies and flesh, effectively shape the buttocks, lift, strengthen and tighten your buttocks, make it larger in 2 sizes, and bring You are beautiful and confident
【Perfect Gift】 This product has natural ingredients, neutral, mild, light weight, compact structure, easy to carry, improve rough skin, increase tension and elasticity, condition and moisturize the skin, and lift the skin of the buttocks and legs. Suitable as a gift to send to your friends
These extracts infuse deep nourishment in your buttock, replenish tired cells, and help make the skin firmer and tighter. The oil also assists in lifting the booty and conditioning the skin from within to give it a perky effect. This toning treatment understands that, like the rest of your body, your butt cheeks must be in aesthetic shape without much drama from cosmetic surgeries!
Perks 
It gives you a firm booty.

Remedies issues of a flabby, sagging, and flat butt 

Plumps up buttock to give an S-curve 

It contains natural plant extracts that nourish the skin 

Tightens buttock muscles 

Increases hip cell activity 

Features hyaluronic acid 

Improves elasticity 

Revives your hip's fullness, and youthfulness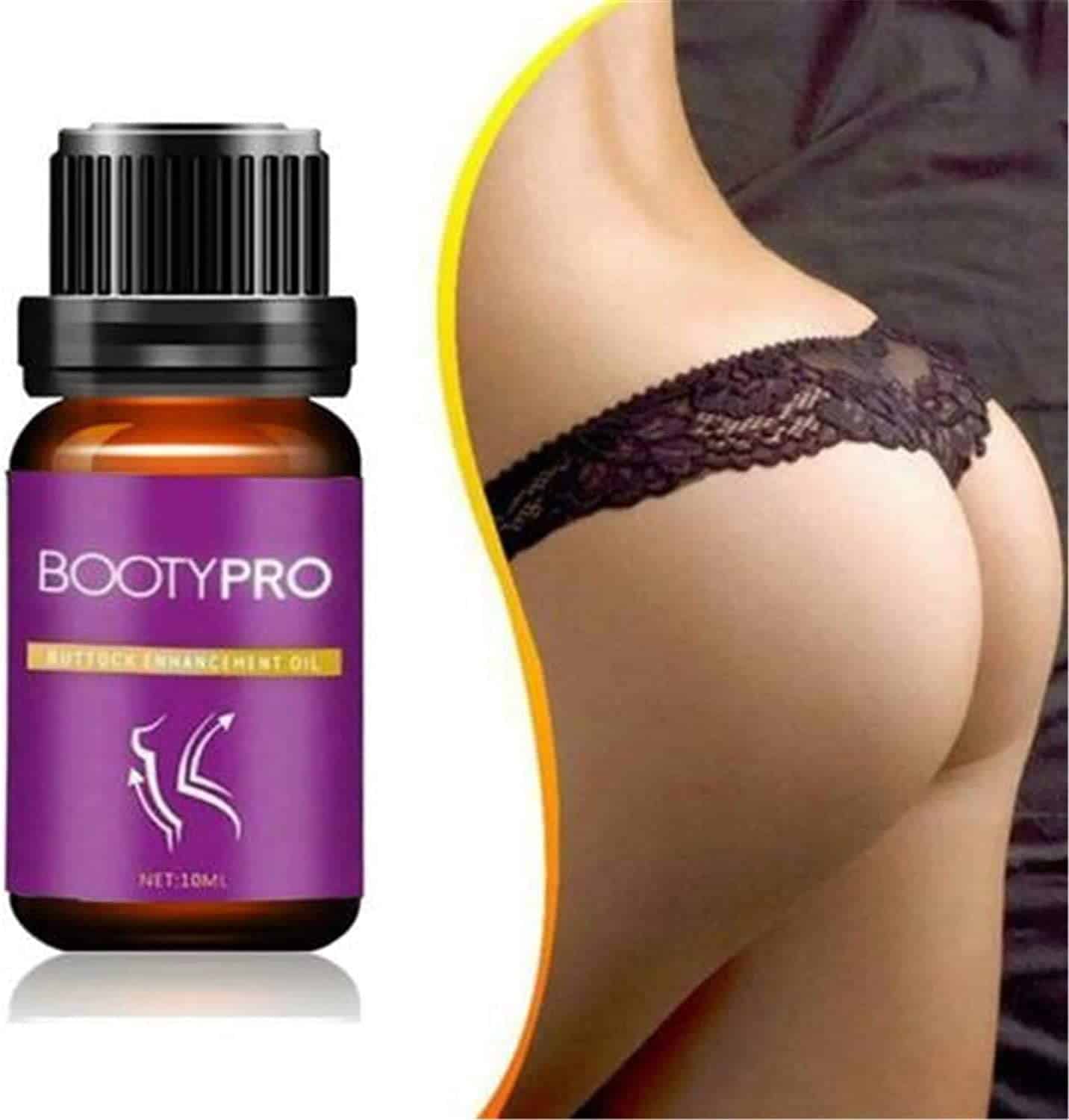 Drawbacks 
There are not many reviews to ascertain the oil's efficacy. 
Customer Feedback | Avery Cosmetics BBL Oil Before And After Reviews
There are many options in the cosmetic sector for different parts of yoru body. You can doll up your skin with the best products from your scalp to your toes. Averys Cosmetics BBL Oil Reviews highlight that even you can feel confident in your skin, as the butt-enhancing formula undoes all damage of stretch marks and cellulite and pumps up yoru booty with amplified dimension.
We asked our trusted sources if they would be inclined to buy this oil, and here's what some of them had to say. Let's take a look. 
Margaret G. pinned, "After experimenting with countless options, I finally gave up thinking I could never make my booty look good until last summer. When I saw this oil, I had a gut feeling that it would do me good, so I bought it without a second thought. Thanks to whoever suggested this formula, for I can see my butt replenished already in just three months. It also looks more defined, plushier, and thicker now. Feeling grateful for this purchase!"
Lucy Anne mentioned, "I was not impressed with this oil because it did not give me any results. The only good thing about this is that it did not make my skin feel sticky like all the other options I have tried."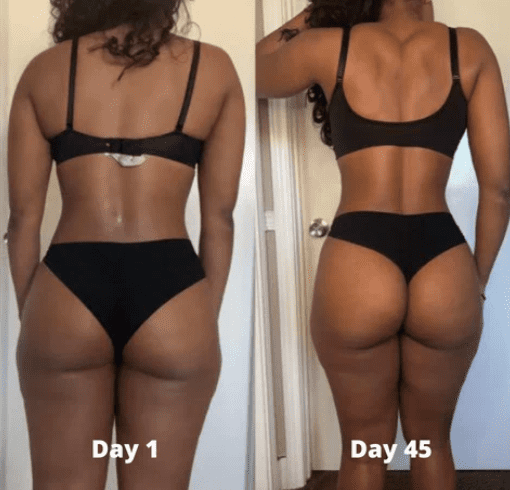 Kimberly said, "This butt-enhancing oil was love at first sight. Even my sister squad can't wait to repurchase it!"
Natasha said, "What put me in doubt while purchasing this is its cost which I was not prepared to spend in one go. I still bought it, and sadly it did not give me any improvements, even in my second bottle like it said it would. I had my hopes up, and finally, after some weeks, I could see a difference. I just wish it would work faster on me."
Alice commented, "I am not someone who likes to buy skincare products after seeing ads, but I did that in this case. Thankfully, the oil turned out to be good, and I was relieved that I did not waste my money. I am sure I would rebuy it blindly."
FAQs | Avery Cosmetics BBL Oil Reviews
What is Avery Cosmetic Tummy Tuck Cream?
The Tummy Tuck Cream from Avery Cosmetics is a clinically proven formula to help improve the appearance of your tummy! The cream is a silky, lightweight oil made with all-natural ingredients. The procedure can be used on your wrists, neck, and between your breasts. 95% of users revealed that they could see a noticeable change in their skin as their stretch marks considerably decreased. The cream also claims to make your belly soft and smooth upon touch and smells irresistible like plums, raspberries, jasmine, cedar, and sandalwood. 
What is Avery Cosmetics BBL made of?
The formula of the BBL Oil from this brand has been enriched with herbal and natural ingredients, which the experts have handpicked. These are akpi ginger, shea butter, and ginger essential oil. Together they combine into a potent blend and assist in enhancing your booty. 
Where to buy Avery Cosmetics BBL Oil?
Users can visit the brand's official website and place their order there. This is a hassle-free process as you get more insight into the product that you are buying. You may even be able to avail yourself benefits of incredible offers and discounts directly from the brand itself. 
Is Avery Cosmetics safe to use?
The brand ensures that all its products have been designed, keeping in mind the different issues women face with their skin. They restrict themselves from testing their products on animals and ensure not to miss out on unique ingredients that will be helpful in their skincare routine. 
Closure 
For years now, we have been overlooking the needs of our booty, which has made it lose all its softness and become a challenging and sagging cushion! To rectify that, you will need more than just sheet masks to get your shapely cheeks back in business!
Thanks to pop culture, celebs have been donning this look with boldness and pride, which sets the bar high enough to flaunt a good, plush peach. Luckily, we came across many Avery Cosmetics BBL Oil reviews that claim to give your booty an intense massaging sesh so that your bikini experience is changed forever! 
When we asked users if they would choose to side with this oil in their bag, some eagerly came forward to get their hands on this little miracle, whereas most of the beauty enthusiasts from the crowd were hesitant due to its pricey nature. So, if you want to leave your nether regions soothed and youthful, you can go for its alternatives, as they don't make a dent in your purse and get the job done! As for us, we know what we are settling for!
Rebecca is a skilled writer with a passion for makeup and skincare. With years of experience in the beauty industry, she has a deep understanding of the latest trends and products and a talent for creating engaging content that resonates with her readers. Whether she's writing about the latest skincare products or sharing her favorite makeup tips, Rebecca's writing is always informative, entertaining, and inspiring.