Do you also feel your hair gradually thinning out? Are fine lines dominating your skin? Then, there are high chances of collagen deficiency in your body. It helps you remain young from both outside and inside. Besides, it plays a massive role in upgrading your skin, nails, and hair health. Collagen supplements are widely available today, but it's tough to determine the true, effective one.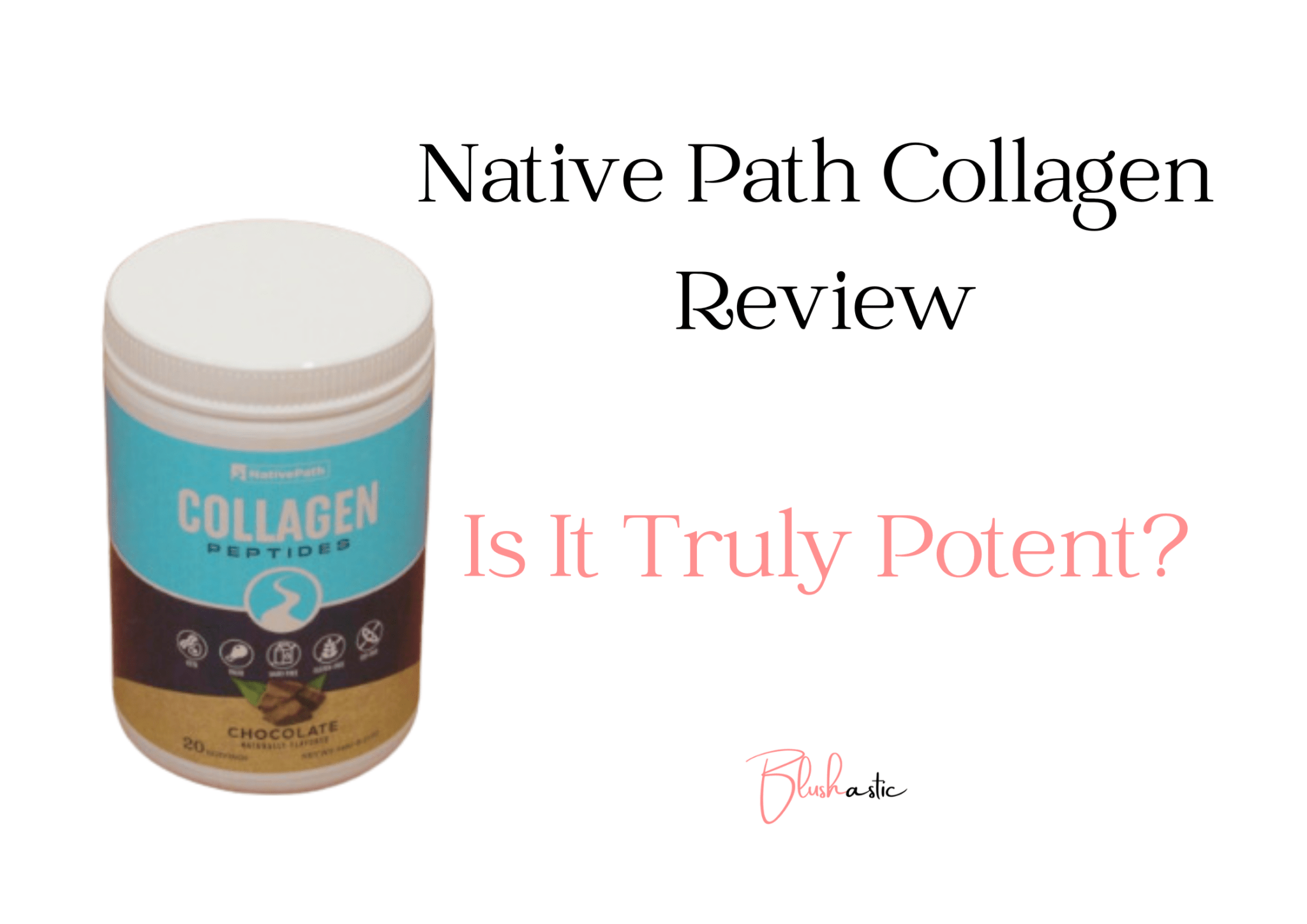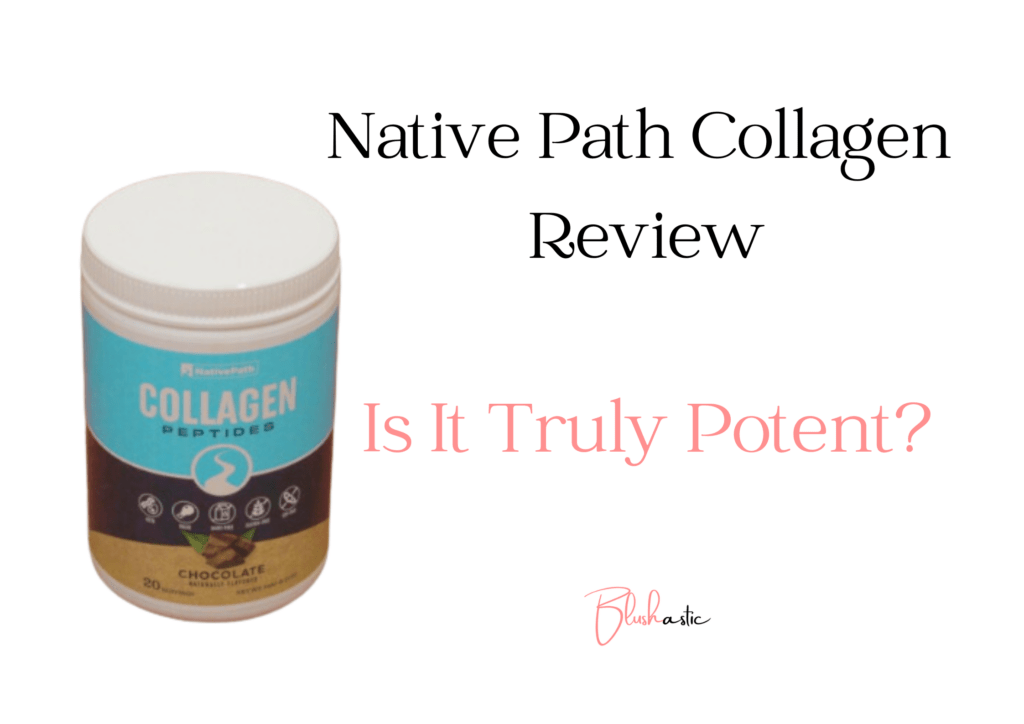 Native Path's Collagen peptides claim to be a joint and skin healer. But can you believe it? Let us find out the reality in our Native Path Collagen Reviews, where we discuss its usage, formulation, side effects, benefits, reviews, and more in this article. I will also share my honest experience with the product in a while. So, without further delay, let's dive right in!
Native Path Collagen Reviews | Is It Truly Potent?
Collagen is a fibrous protein that our body naturally produces to build and maintain the strength and elasticity of our skin, bones, and muscles. But what is Native Path Collagen Peptides? Collagen peptides are animal-based collagen proteins but in smaller pieces that aid in developing our skin, cartilage (connective tissue), and joints.
Apart from the original, flavorless Native Path Collagen Peptides, you may also find other Peach, Wild Berry, Chocolate, and Vanilla flavors. But opt for the original, tasteless jar as its composition is better with minimal ingredients. The Collagen Peptides come in a bag (56 servings) and a jar (25 servings). Let's see how to use it.
NativePath Collagen Peptides Protein - Hydrolyzed Type 1 & 3 Collagen Powder for Skin, Hair, Nails - Collagen Powder for Skin - 8.8 oz (25 Servings)
Highest quality and purity: Get highly digestible and beneficial collagen peptides (type 1 and type 3) sourced from high-grade, pasture-raised cattle, and more readily absorbed by the bloodstream than gelatin and regular collagen.
Vibrant skin, nails, and hair: Restore your natural glow with this convenient hydrolyzed collagen that promotes a smooth complexion, long hair, and strong nails!
Rev up your youthful vitality: Help revive optimal levels of collagen production for strong bones and flexible joints.
No junk, just nutrients: A natural source of collagen without common additives, fillers, and poor quality substitutes, it has no GMO or dairy and is suitable for Keto and Paleo
Welcome to the Path: With Top-Tier Supplements Like Collagen Powder, Mct Powder, Krill Oil, and More
How To Use?
It is best to use it when showing signs of collagen deficiency. For instance, you take longer to heal now, your wrinkles look prominent, and your joints feel creaky. As our body produces less collagen after 20 years, taking collagen supplements is a safe option to nurture proper skin, hair, nails, and bone health.
Know that 5-10 g of collagen each day increases the production of glycine and proline (two amino acids). 10-20 g boosts energy and promotes healthier weight, gut, and digestion. Intaking 20-40 g each day kick starts your body's healing, improves joint health, builds muscles, and replenishes cells.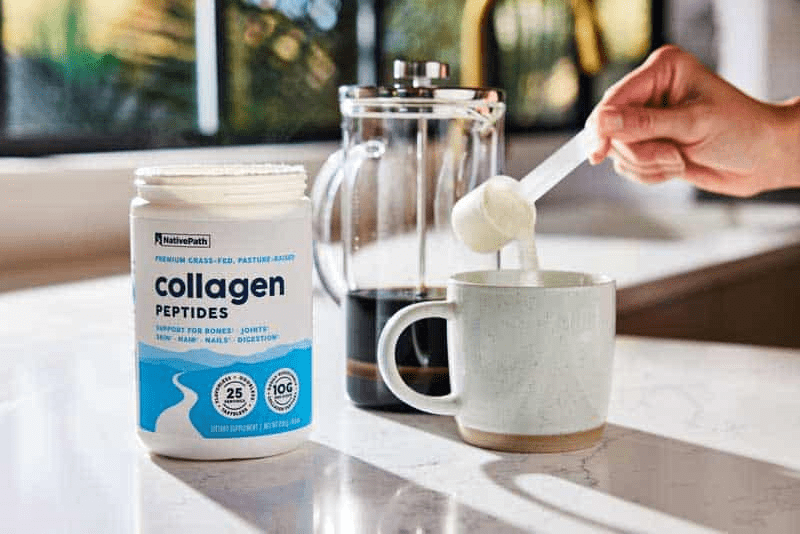 To use it correctly, follow these simple steps.
Take eight fluid ounces of hot or cold liquids. You can also use it in your coffee, tea, or smoothies.
Mix 1-2 scoops into it thoroughly.
Allow it to dissolve, leaving it clump-free after a continuous stirring completely.
You can take 1-4 scoops, depending on your prescribed intake level.
Though research approves that taking 2.5 to 15 g of collagen peptides is effective, starting with 5-10 grams of collagen peptides would still be best, and increasing the quantity slowly after a week or two to help your body get used to it.
Native Path Collagen Ingredients
Collagen usually has 28 different types. But, this product contains only Type 1 and Type 3. These types make up over 90% of our body's collagen. The ingredients of this product are from certified grass-fed, pasture-raised cows. The grass-fed beef is better than grain-fed beef due to its best nutritional profile.
The original, flavorless box only contains Type I & III Hydrolyzed Bovine Collagen. Hydrolyzed collagen is simply broken-down collagen. Bovine Collagen is generally present in the cows' cartilage, bones, and hides. The company boils these elements into water to extract the collagen and makes it available in a powder format.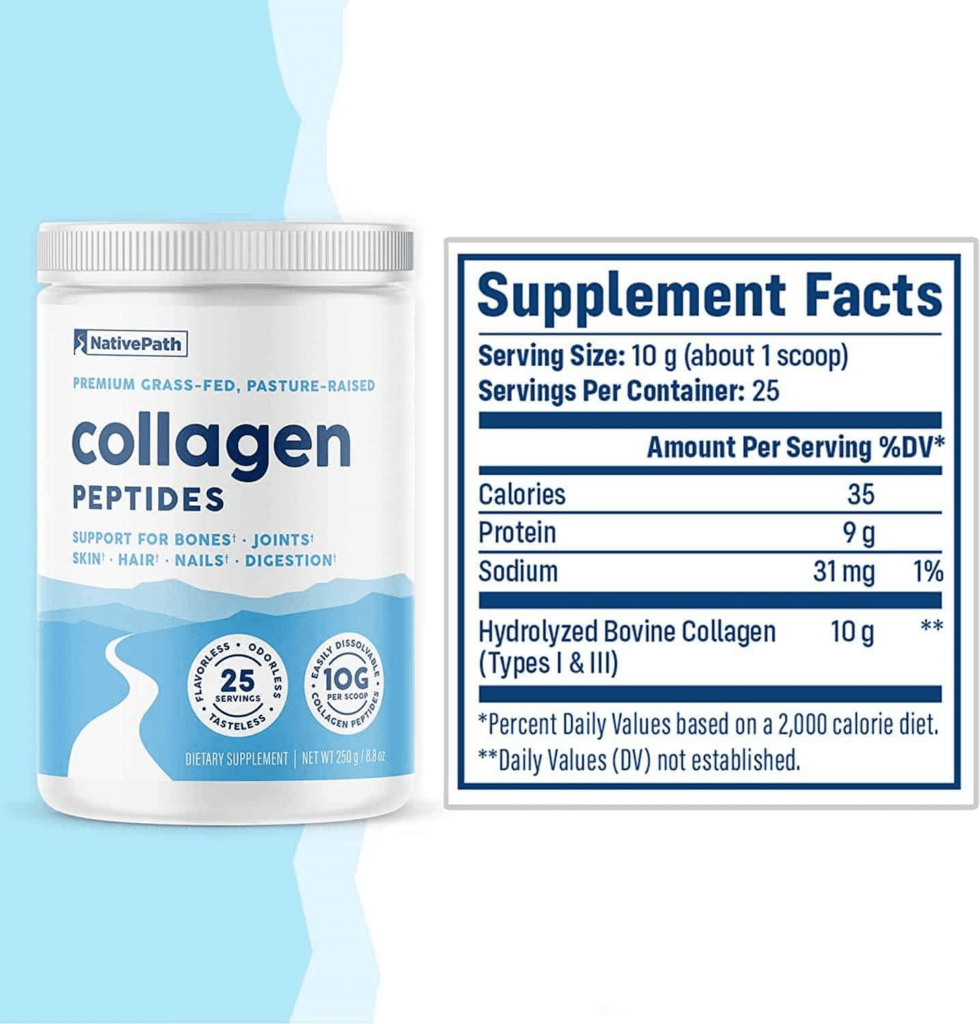 Side Effects of Native Path Collagen Peptides
The possible side effects of consuming collagen peptides exist. You may face diarrhea, constipation, loss of appetite, or allergic reactions. If you notice discomfort after drinking it, stop using it and consult your doctor.
Benefits Of Native Path Collagen Peptides
There are 25 servings per container. The quantity of 10g collagen per scoop/serving amount gives you the maximum benefits for treating skin aging and preserving joint health. You get 9 g of protein, 50 mg of sodium, and multiple amino acids in the same scoop. Generally, collagen peptides have a sea of benefits.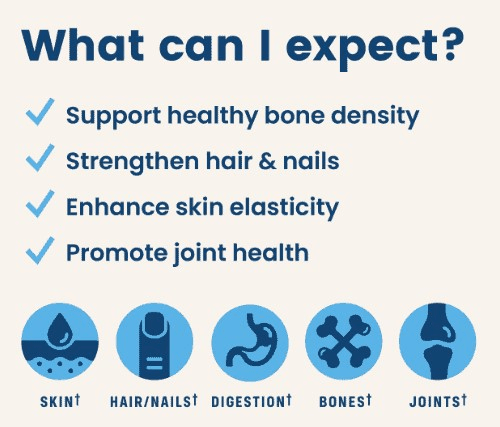 They sustain your connectives and enhance your skin's elasticity and hydration levels. You may notice that your nails and hair density improve, and your gut health refines after a few weeks of its regular consumption.
Collagen degradation creates wrinkles on our skin, so timely supplements reduce its chances. It also helps to tone muscles, prevent bone loss, relieve joint pain, and increase flexibility. Consequently, you feel energetic as your brain and health improve, too.
Native Path Collagen VS Vital Proteins
Like this product, the Vital Proteins Collagen Peptides also contain the collagen peptides from the grass-fed bovine hide. Both are free from gluten, soy, and dairy and offer flavor and unflavored options. Both of them are similar and easy to use. The original Native Path contains Type 1 and 3 collagen per scoop of merely 10 g.
Vital Proteins has 20 g collagen (Type 1 and 3) per scoop alongside Vitamin C and 80 mg Hyaluronic Acid. It discontinued putting its scooper with the jar, so you may face problems carving out a specific measurement. A few users also pointed out that it is difficult to mix. The 560 g of Native Path and 265 g of Vital Proteins rank similar in their price ranges.
Native Path contains only collagen peptides, unlike Vital Proteins' mix of two other prime elements. But the per scoop collagen level of Vital Proteins is higher than Native Path. Their benefits and positive reviews speak highly of them. Vital Proteins is Jennifer Aniston's go-to collagen supplement. But I believe Native Path wins over Vital Proteins due to the specific composition and its scooper's availability.
Moving forward, let's glance at the overall perks and drawbacks of Native Path Collagen Peptides.
Pros
You may notice younger-looking skin, dense hair, healthier nails, gut, and a strengthened digestive profile upon its continuous use.
You may gain control over your appetite.
It supports the overall development of cartilage tissue and joints.
It won't bother your nose and taste buds as it has no odor or flavor.
It has zero allergens and is free of dairy, GMOs, gluten, and soy.
Since it is third-party lab tested, an unbiased review panel approved its safety and potency.
The USA-based company follows Good Manufacturing Practices (GMP) that ensures optimum quality production of the Native Path Collagen Peptides.
As our skin collagen content and bone mass decline after menopause, taking collagen peptides helps maintain its level.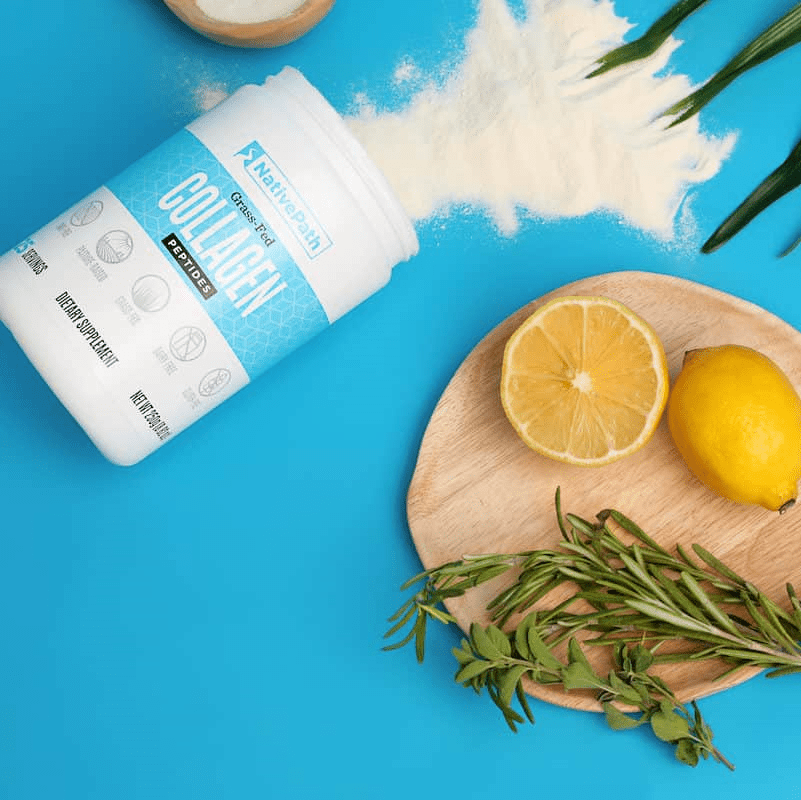 Cons
It is not FDA-approved.
Collagen supplements need more research to prove their efficacy.
If your diet is vegetarian or you follow a vegan lifestyle, it isn't fit for your consumption.
Buyers Feedback | Native Path Collagen Reviews
Before heading to other users' reviews, let me share my experience with the product. Speaking of my pain areas, I have deep wrinkles, mild joint pain, brittle nails, and thin hair, all before I turn 40 next year. I bought this product upon my doctor's approval and am in my fourth month of using it. Usually, I prefer having it with my morning coffee daily. It is tasteless and less creamy than you might think.
After a month of regularly using a scoop, I felt my hair and nails were better. My hair fall had reduced, and my nails appeared smooth and polished. Honestly, I did not notice any allergic reactions, and it worked for my joints, too (as they feel less painful now), but only during the end of the second month. Though my fine lines lessened, the crow's feet still looked prominent. As of now, I am excited about this product and to witness what will happen next! But hear out other users.
Paula shares, "I am 50, and I notice that my increased hair density and firmer skin prove that this collagen supplement worked. I recommend it to you to try it at least once."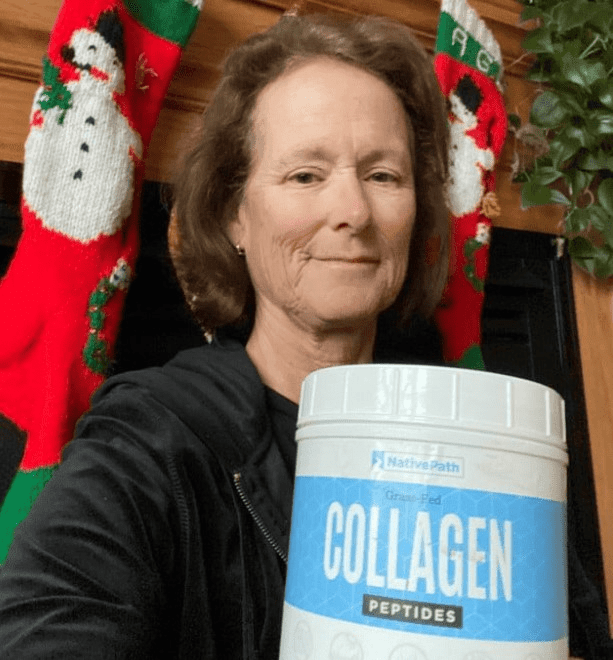 Miranda asserts, "I love to have my smoothie with this powder every day, and I must say that I see my appetite and health in a better position now."
Tasha comments, "I'm disappointed with its vanilla flavor. It doesn't dissolve well, and the sweetener needs to be limited. The original powder is way better and has no similar problems."
Kylie notes, "I could feel my knees and shoulders are less painful now. This product helped with nails, hair, and skin too. I am so thankful for it. During the initial days, I felt bloated after consuming it, and that waned after I limited the scoop to half (5 g) per day."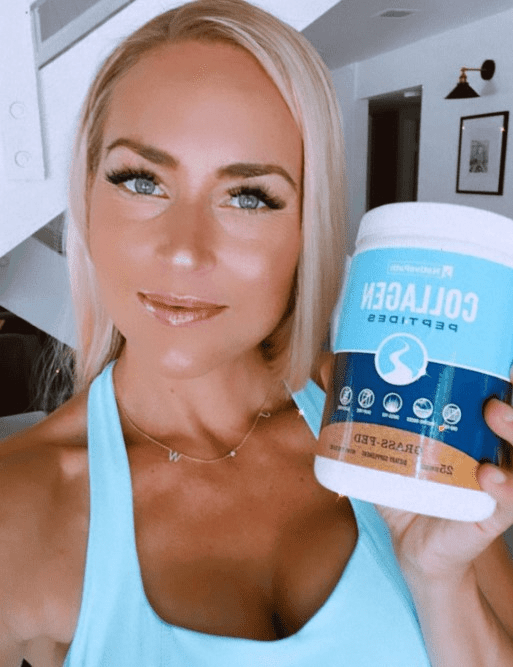 As you can see, this product garnered mixed reviews, and an individual's experience after taking it may vary.
FAQs | Native Path Collagen Reviews
What do the Native Path Collagen Powder reviews say?
The reviews of this collagen powder show that you can trust it for enhanced skin and bone health results. However, a few studies also mentioned that one may feel uneasy after consuming it for the first time. Since it will form a regular part of your routine, it would be best to use it after your doctor's approval.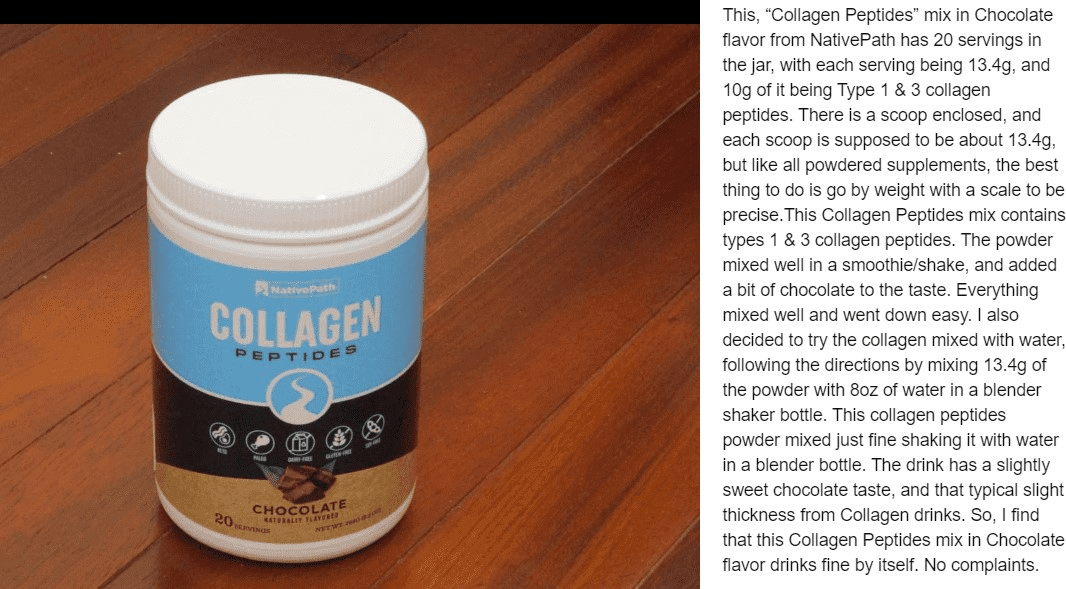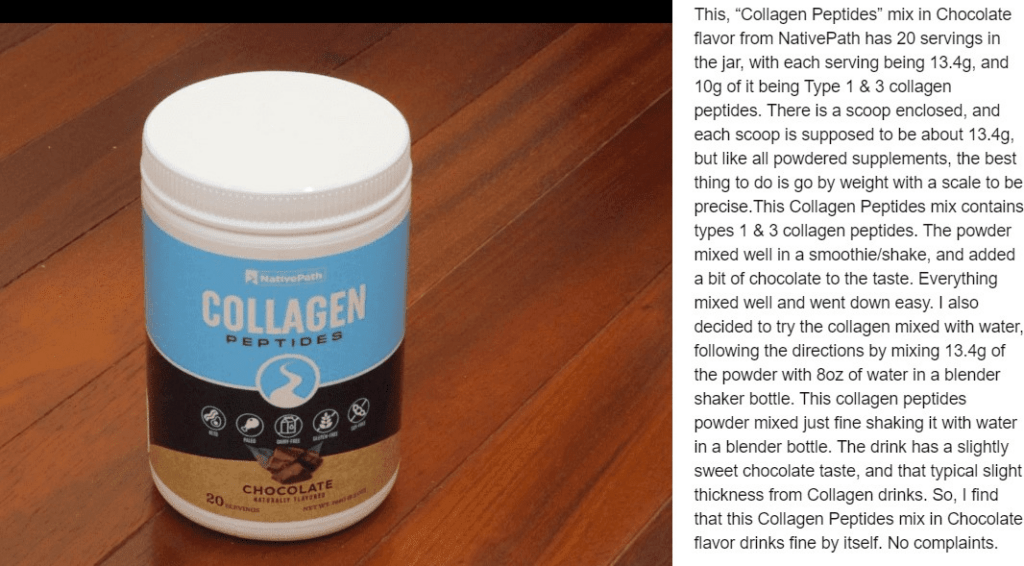 Is Native Path a reputable company?
Native Path, established in 2017, is a reputable company with an extensive line of buyers who speak highly of many of its products. Collagen Peptides is one of its best sellers and the favorite of Dr. Chad Walding, co-founder of Native Path. You may contact them via mailing at [email protected] and solve your query (if any).
Is Native Path Collagen hydrolyzed?
Yes, Native Path Collagen is hydrolyzed; thus, it becomes collagen peptides. Hydrolyzed collagen is simply the broken-down version of collagen that yields more conveniently soluble amino acids. One can easily extract hydrolyzed collagen from various sources, including bovine derived from cows) and porcine (derived from pigs).
Does Native Path Collagen Powder really work?
Yes, Native Path Collagen powder works! Many customers claim the same after using the product for a few months. Plus, the composition of this product is really potent. So, it is rare that this collagen powder won't show any results after its prolonged consumption.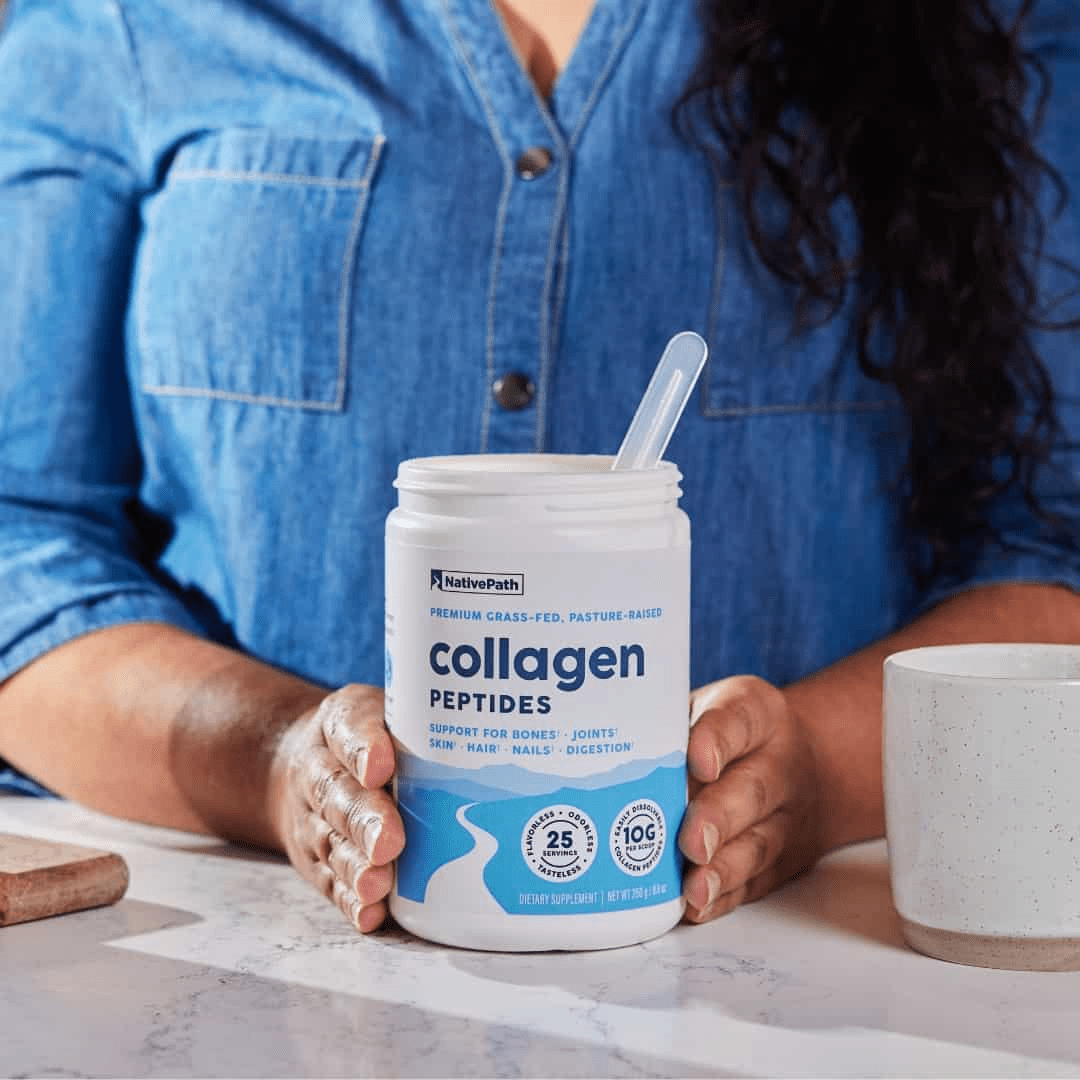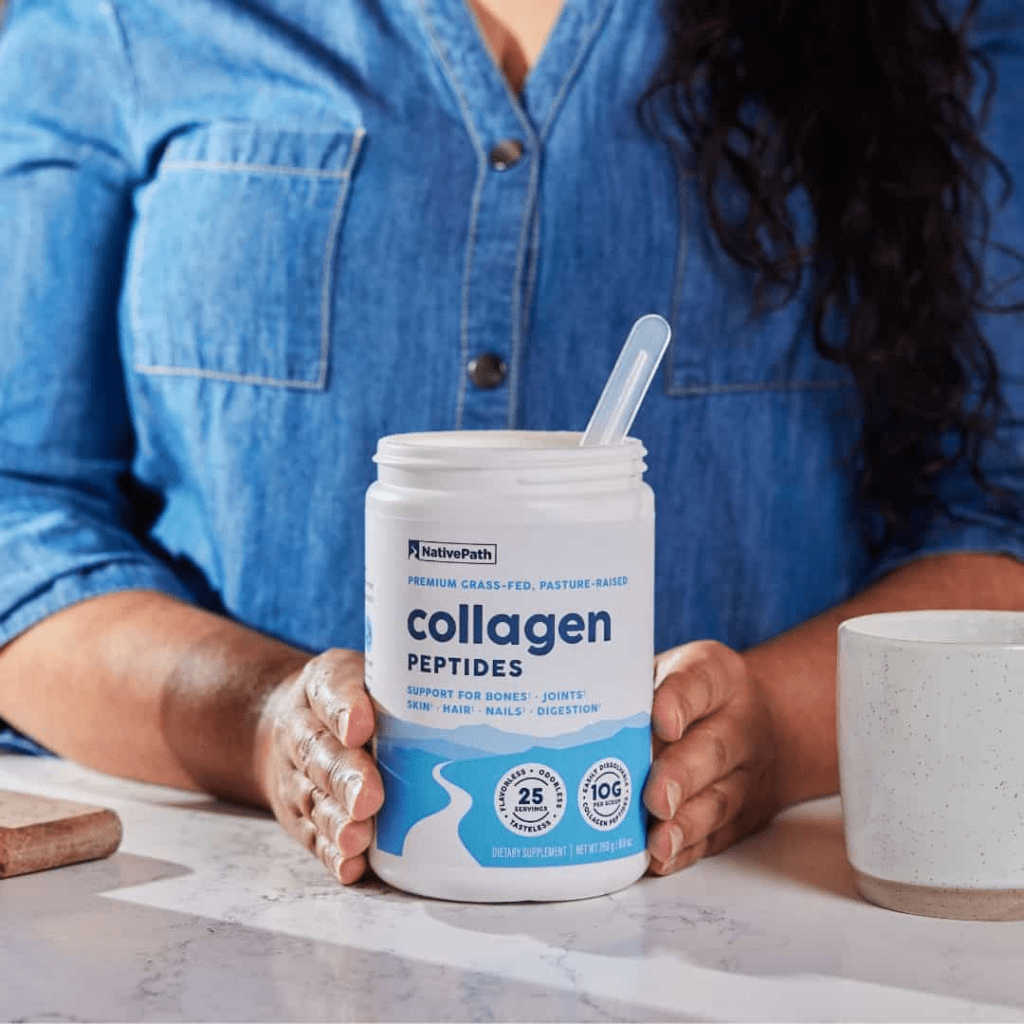 Where is Native Path Collagen sold?
If you too wonder where to buy Native Path Collagen, know it is available on Amazon and Walmart apart from its official site. You can also find it on eBay. Read the terms and conditions on these websites carefully before making your purchase.
Does Native Path Collagen help joints?
Many users' feedback attests that this collagen powder helped them improve their joint health and made them feel less creaky. This dietary supplement with just one ingredient promotes bone and gut health.
Closure
Our Native Path Collagen Reviews have now arrived at its conclusion. So, is Native Path a good collagen supplement? Absolutely! It bears the goodness of collagen peptides that help us treat various bodily concerns. It is also easy to include in your daily routine. You must know that the U.S. FDA doesn't review supplements, so it would be wise to take your doctor's advice before consuming it.
Also, a medical expert would suggest the best way to find your optimal intake level depending on your age, related injury or pain, stress level, etc. Some factors like pollution, consumption of sugar, and depleted estrogen levels also trigger collagen deficiency. You would still want to include nutrient-rich foods with vitamins A, C, and sulfur.
Adding dark leafy vegetables, berries, bone broth, garlic, and red veggies into your diet boosts your body's natural ability to make new collagen. Supplements can never replace a balanced diet and a healthy lifestyle, so keep an eye on them.
Let us know your remaining doubts in the comments below; we would love to answer them.
I'm Sarah Abraham, the founder and co-author of Blushastic.com and a professional makeup artist. Beauty is more than just skin deep, and that's why I'm passionate about sharing my knowledge and experience to help people feel confident and beautiful on the inside and out.
Whether it's skincare, haircare, or fashion, my goal is to empower women to feel their best. With my expertise in the beauty industry, I strive to provide practical advice and tips that are accessible to everyone, regardless of their skill level or budget.