Experts in skincare think that people with a healthier perspective on aging live longer while maintaining better health. The desire to retain youthful, bright skin has increased the popularity of skin-care products during the past few decades. As they offer ingredients and aid in helping the skin more effectively heal and renew itself, wrinkle creams are a fantastic all-around treatment for navigating the skin's natural aging process. While we may still keep a smooth, supple appearance after we approach 30, everything changes, and anti-aging treatments must be used to prevent and treat signs of aging as our skin thins and produce less elastin and collagen.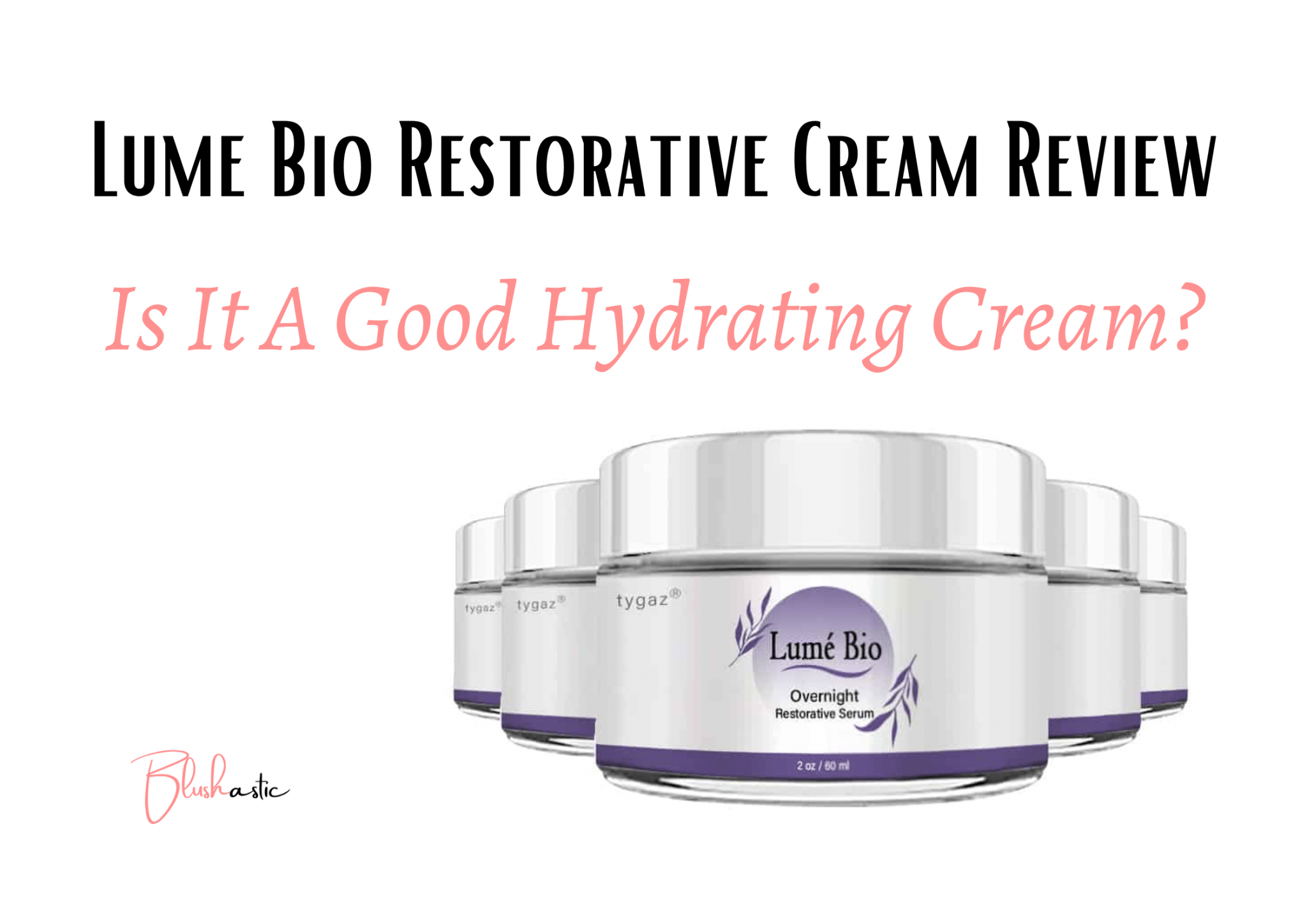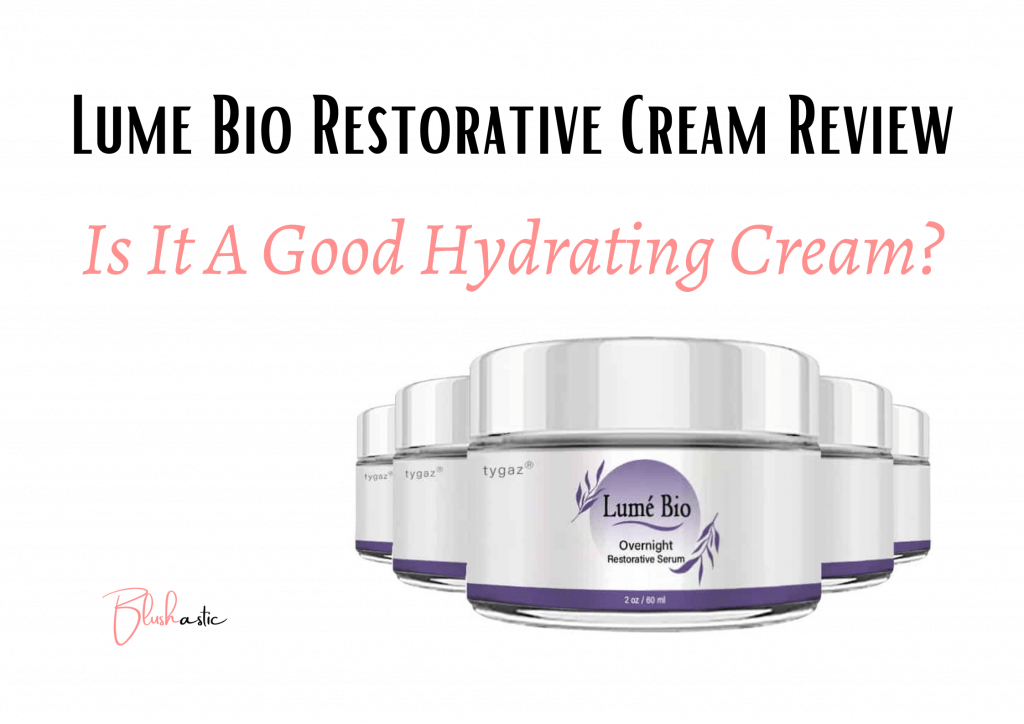 A good wrinkle cream will have ingredients that promote the skin's own collagen formation, aid in moisture retention, and shield the skin from free radical damage. The general concept of mixing hydration that temporarily plumps the skin with ingredients to tackle a particular skin concern has also been weaved into the product we have in store for you today. This report on a few Lume Bio Restorative Cream Reviews that we have found will help you better understand it.
Lume Bio Restorative Cream Reviews | Is It A Good Hydrating Cream?
The brand Lume Bio is best defined as being completely veiled in mystery. But, after a little investigation, we found their Facebook page and proceeded from there to the actual product website. Our skepticism further deepens because little information about the brand's history or manufacturing facilities is available. However, they claim that their organic and chemical-free anti-aging products are incredibly affordable.
Similar promises are made about its restorative cream, which, as its name suggests, purports to remove skin flaws and early signs of aging. The cream also asserts to have healing characteristics that aid in reducing inflammation and minimizing the appearance of skin damage by encouraging the release of white blood cells to dry out moles and other flaws. The dead skin cells are also removed, revealing the skin beneath. In this manner, the cream not only serves to repair the damage but also helps to revitalize and freshen the skin of individuals who use it. It also addresses the issue at its source to brighten the skin's look.
Lume Bio Restorative Cream Ingredients
Our lives are made tremendously simple by the availability of the whole ingredient list, which enables us to evaluate each item before we buy, assisting us in making wise choices and understanding the worth of what we're consuming and whether they are suitable for us. Nonetheless, the component list is similar to everything we have discovered about the product.
Although it is unavailable on the official product website or Amazon, a multipack set being sold at Walmart includes the whole and fairly impressive ingredient list. Yet, because it is not accessible anyplace else, it is difficult to assess the product's credibility. Yet, it is important to emphasize that this list backs up the brand's claims. Let's have a look at some of the star ingredients listed below.
Panthenol
The molecular precursor of the substance known as panthenol is pantothenic acid, commonly known as vitamin B5. It is a well-liked humectant in a wide range of skincare and personal care products due to its capacity to draw in and hold moisture and its moisturizing, soothing, and anti-inflammatory properties. 1 to 5% of panthenol can improve skin hydration and lower transepidermal loss to repair the skin barrier. Panthenol is also frequently used in wound healing procedures and is effective in the treatment of minor burns, sunburns, and skin injuries.
Ascorbic Acid (Vitamin C)
Topical vitamin C, also known as ascorbic acid, is a favorite among dermatologists since studies have found that it can delay the beginning of skin aging, shield skin from UV damage, and lessen the look of wrinkles, dark spots, and acne. Free radicals can damage the skin because our bodies are made up of molecules, including a lot of water and a lot of oxygen molecules. They are continually subjected to the oxidation process, in which the reactant loses electrons and then recovers them from healthy cells in your body while depleting those cells. Ascorbic acid is a potent antioxidant that aids in the production of collagen, the strengthening of the skin's protective barrier, and the reduction of inflammation.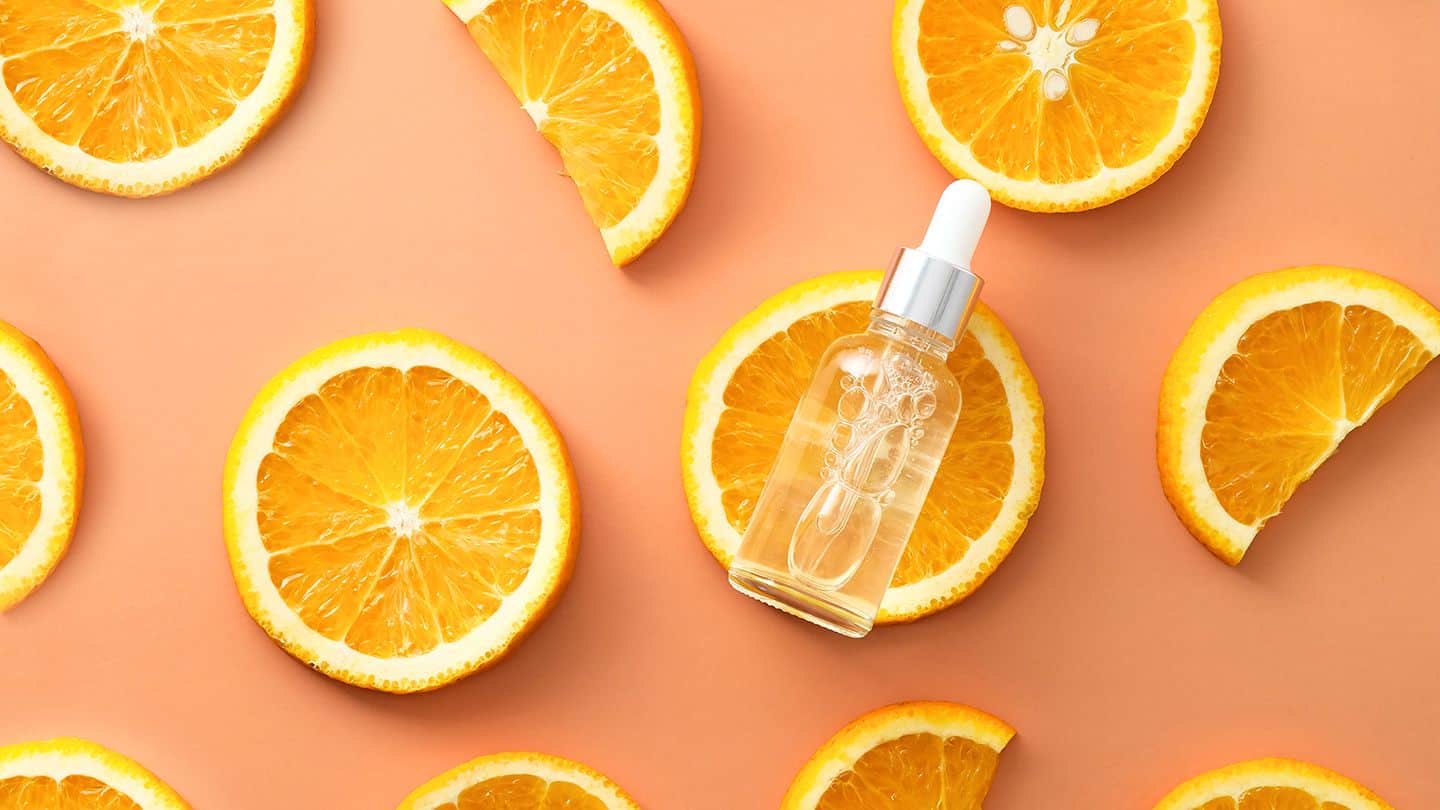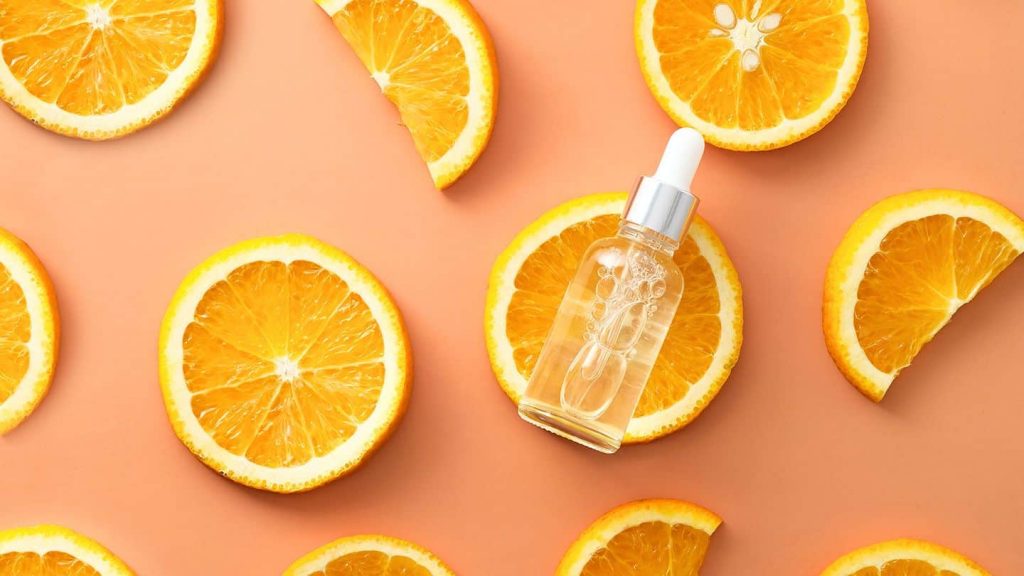 Retinyl Palmitate (Vitamin A)
One of the four vitamin A derivatives known as retinoids—a name you may be familiar with—is retinyl palmitate. The strongest of the group is retinoic acid, often known as tretinoin, whereas the mildest is retinyl palmitate. Given that retinoids may irritate the skin, this derivative completely avoids that while still offering the advantages it is intended to. Boosts collagen formation, increases cell turnover, brightens skin, reduces the appearance of wrinkles, and has antioxidant qualities. Also, because it is accessible over the counter and has a moderate composition, a prescription is not required.
Tocopheryl Acetate (Vitamin E)
The stable form of vitamin E most often used in skin care products is DL-Alpha tocopheryl acetate, sometimes known as vitamin E acetate, because of its advantages. It can halt the skin's premature aging caused by UV exposure and lipid peroxidation. Tocopherols and tocotrienols can swiftly absorb lipid peroxyl free radicals and thwart their ability to interact with other lipids by serving as antioxidants that break down chains. This process is essential for limiting the growth of lipid peroxidation in membranes and shielding cell membranes from free radical oxidative damage.
How to use it?
Before applying any treatments, such as serums or essences, wash your face gently with a cleanser.
When applying the cream to your face and other exposed places like the neck and earlobes, take a dime-sized amount and softly rub it into your hand.
Once the substance is distributed evenly across the regions, gently massage them.
If you have sensitive or very oily skin, use the product cautiously, as it might not suit you.
Remember that vitamin C works well with complementing antioxidants like vitamin E and ferulic acid when choosing what to top the cream with.
Avoid mixing vitamin C with anything that might make it oxidize and lose its skin-benefitting properties. You may use benzoyl peroxide as an example of this.
When used with other acids, it could irritate the skin.
Vitamin C shouldn't be taken with retinol since it makes the substance unstable and hinders its capacity to penetrate the skin.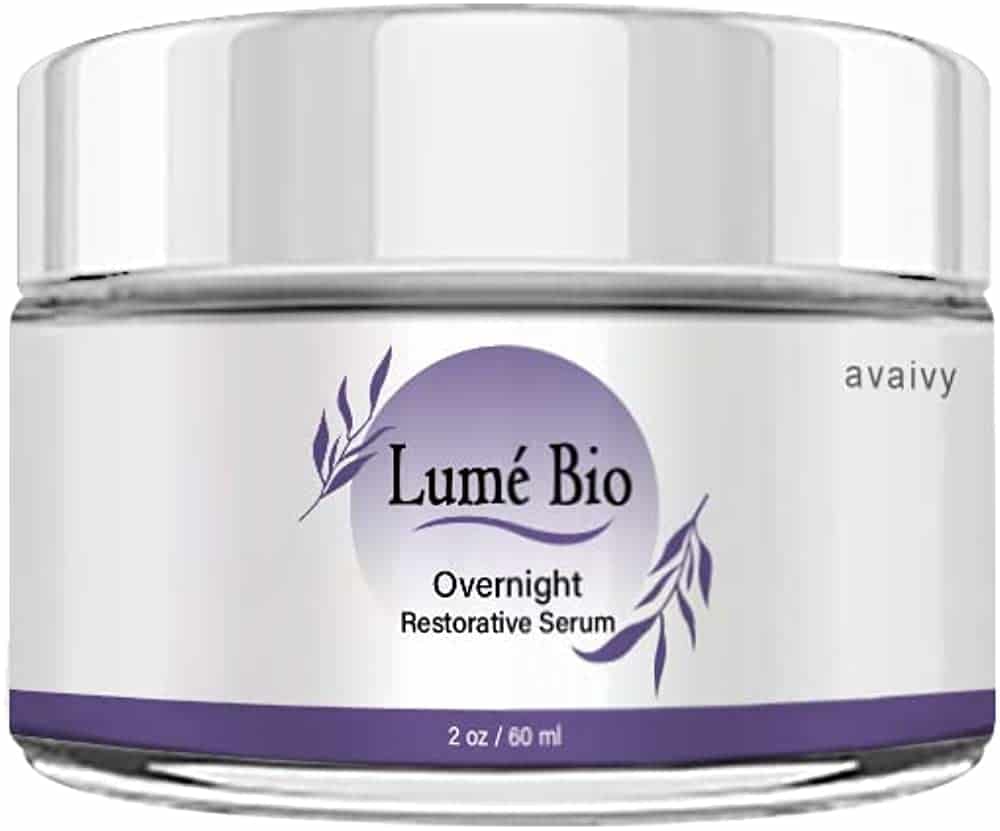 Advantages
Paraben free.
Sulfate-free.
Alcohol-free.
Silicone free.
EU Allergen free.
Minimal ingredients.
Disadvantages
Little information about the brand and the product.
Production methods and ingredients are not verifiable.
Certain comedogenic ingredients are on the available list.
Not fungal acne (Malassezia) safe.
Customer Feedback | Lume Bio Restorative Cream Reviews
As we already mentioned that the lack of knowledge about the manufacturing facilities or the brand's beginnings further fuels our mistrust, but the lack of customer reviews takes it up a notch. Lume Bio Restorative Cream has no reviews on the official product website or Amazon.
We even tried looking for the same on other e-commerce websites. However, the brand also manufactures a serum containing a handful of overwhelmingly negative reviews stating the product's ineffectiveness. So nothing can be concluded about the effectiveness of the cream.
FAQs | Lume Bio Restorative Cream Reviews
Where to buy Lume Bio Cream?
Lume Bio products are available on Amazon and as some multipack sets on Walmart. 
Can Lume be bought in stores?
According to the information available online, Lume Bio products are not available in stores.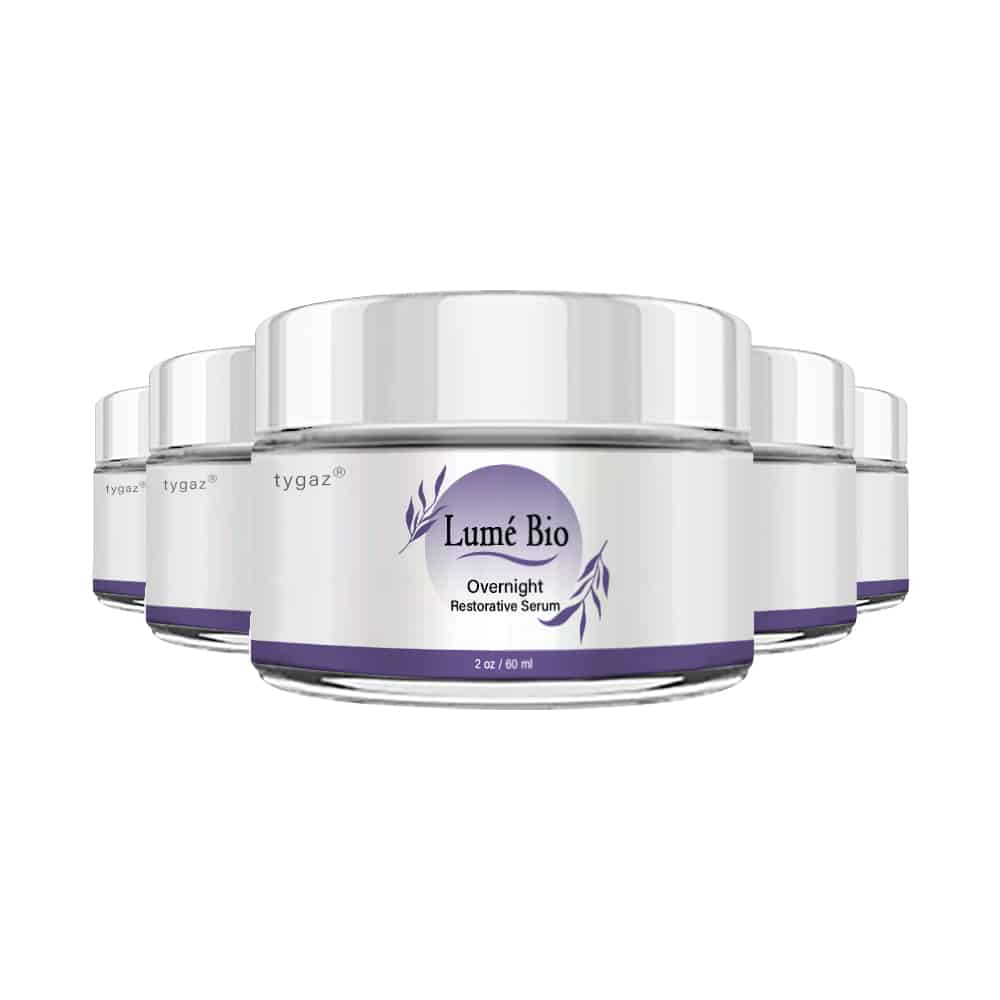 Are Lume Bio Cream ingredients safe?
Several ingredient list analyses and checker websites suggest that the ingredients are safe, but evidence of their effectiveness is missing.
Conclusion | Lume Bio Restorative Cream Reviews
Lume Bio Restorative Cream is a tempting product if you consider the balanced ingredients that all function flawlessly in cohesion, but without any in-depth information about its contents and any actual user reviews, it might be challenging to determine how safe or beneficial it may be. Although it appears to outperform the competition at a very reasonable price, we have been unable to locate any proof to back up the assertions made on the product's package.
Before serving the purpose it was designed for, a substance that is absorbed into your skin must be safe. Because of this, it's crucial to conduct careful research before purchasing any skincare item, and Lume Bio Restorative Cream is no exception. We hope to have helped you make the best choice for your skin and your wallet. We wish you a lifetime of excellent skin health and thank you for your trust in us.
Rebecca is a skilled writer with a passion for makeup and skincare. With years of experience in the beauty industry, she has a deep understanding of the latest trends and products and a talent for creating engaging content that resonates with her readers. Whether she's writing about the latest skincare products or sharing her favorite makeup tips, Rebecca's writing is always informative, entertaining, and inspiring.