Chic nails are all about how you do your polish job right. However, keeping them look dewy, luminous, and clean is an art most fail to master. While people march onto their Instagram to share mandatory nail game pictures, you are sulking on your chipped-off paint. Noteworthy nails, hydrated cuticles, sealed tips, a smoothing top, coat, and swipes of classic shades are timeless essentials.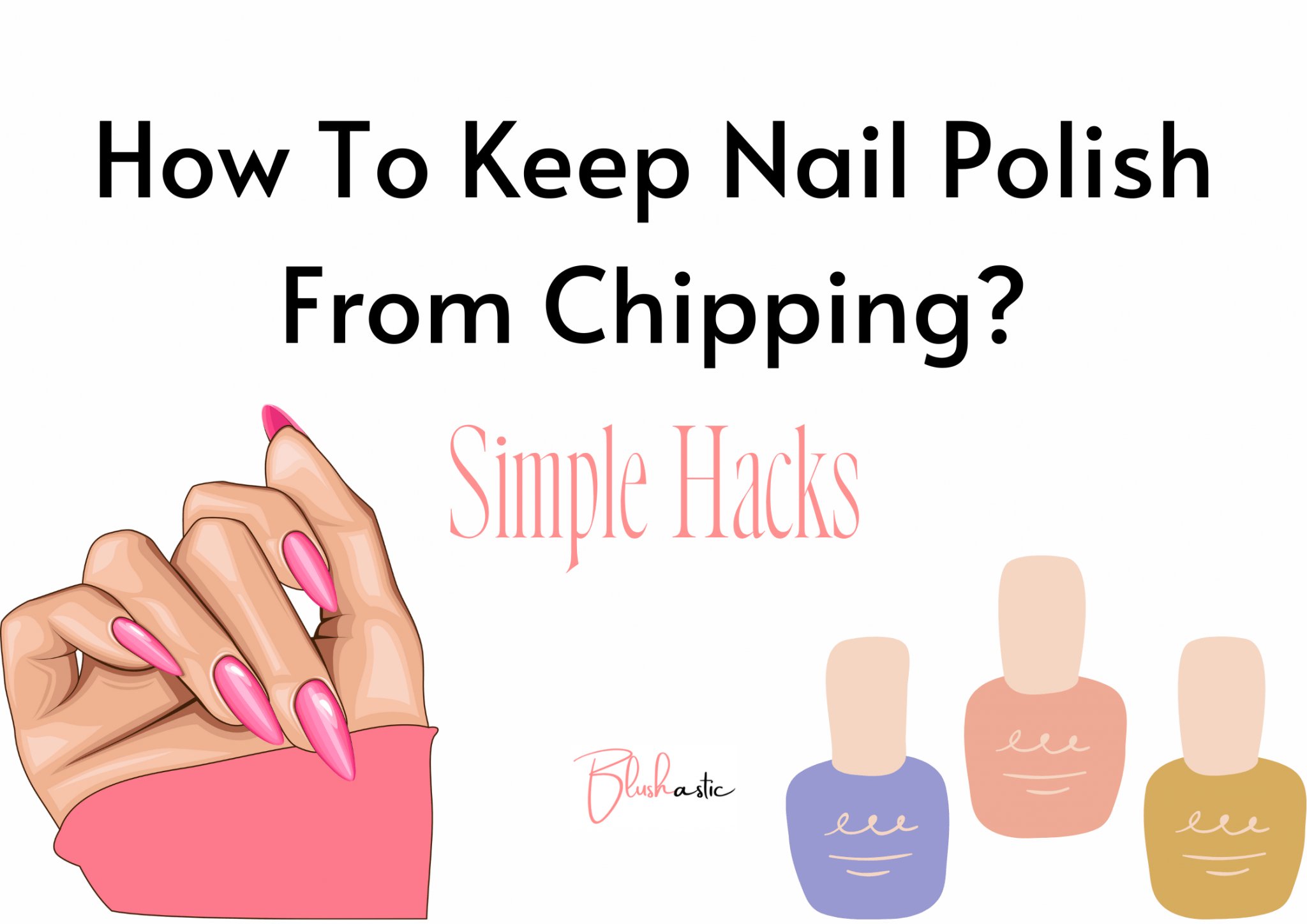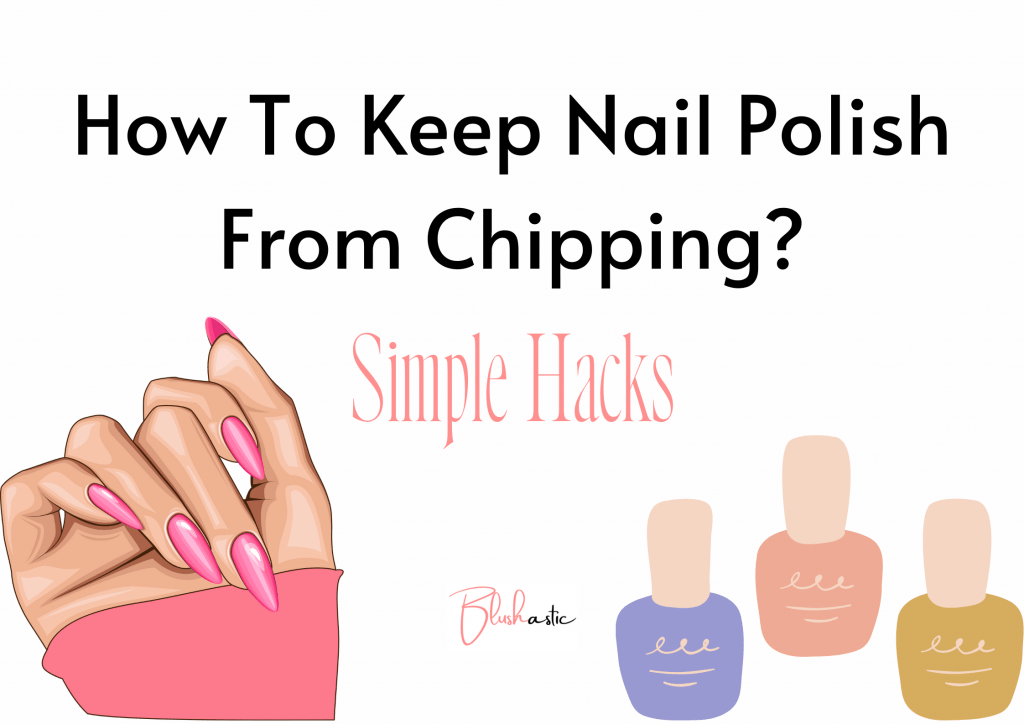 And you should avoid falling out of this trend because of some mistakes you are making. Let us tell you that if you haven't yet invested in proper nail care, you are missing out on the chances of stealing attention! Here are some favorite tips and tricks weighed in by experts that will spill you the deets on How To Keep Nail Polish From Chipping!
How To Keep Nail Polish From Chipping?
Do you know that our nails have natural oils transferred from the fingertips? Well, that is the primary reason your dazzling nail paint does not look that dazzling after you have spent hours perfecting the polish. Make sure you start fresh and clean, so wash your hands with soap before you sit for this beauty session. This will remove any remaining film of oil that you can't see and allow the nail paint to sit correctly. Besides, a little cleanliness never hurts anyone, right?
If you want that picture-perfect French girl manicure, you must take a break between each coat! Leaving 5 to 1- a minute before you apply the next coat will allow the previous layer to settle in properly. This will enhance the overall appearance of your dainty nail design and prevent you from hitting a salon in the future for this job! 
Buffing before nail polish 
Buffing your nails just before your manicure removes any residue you have stuck. Also, it gives your edges a smoother cut, thereby eliminating all rough and uneven tips. This prevents your nail paint from getting cracks or chipping up. Filing your nails is crucial, but the way you do, it is even more critical. Make sure you file in one direction only, from the outer edges to the inside. Ensure you don't end up overfilling.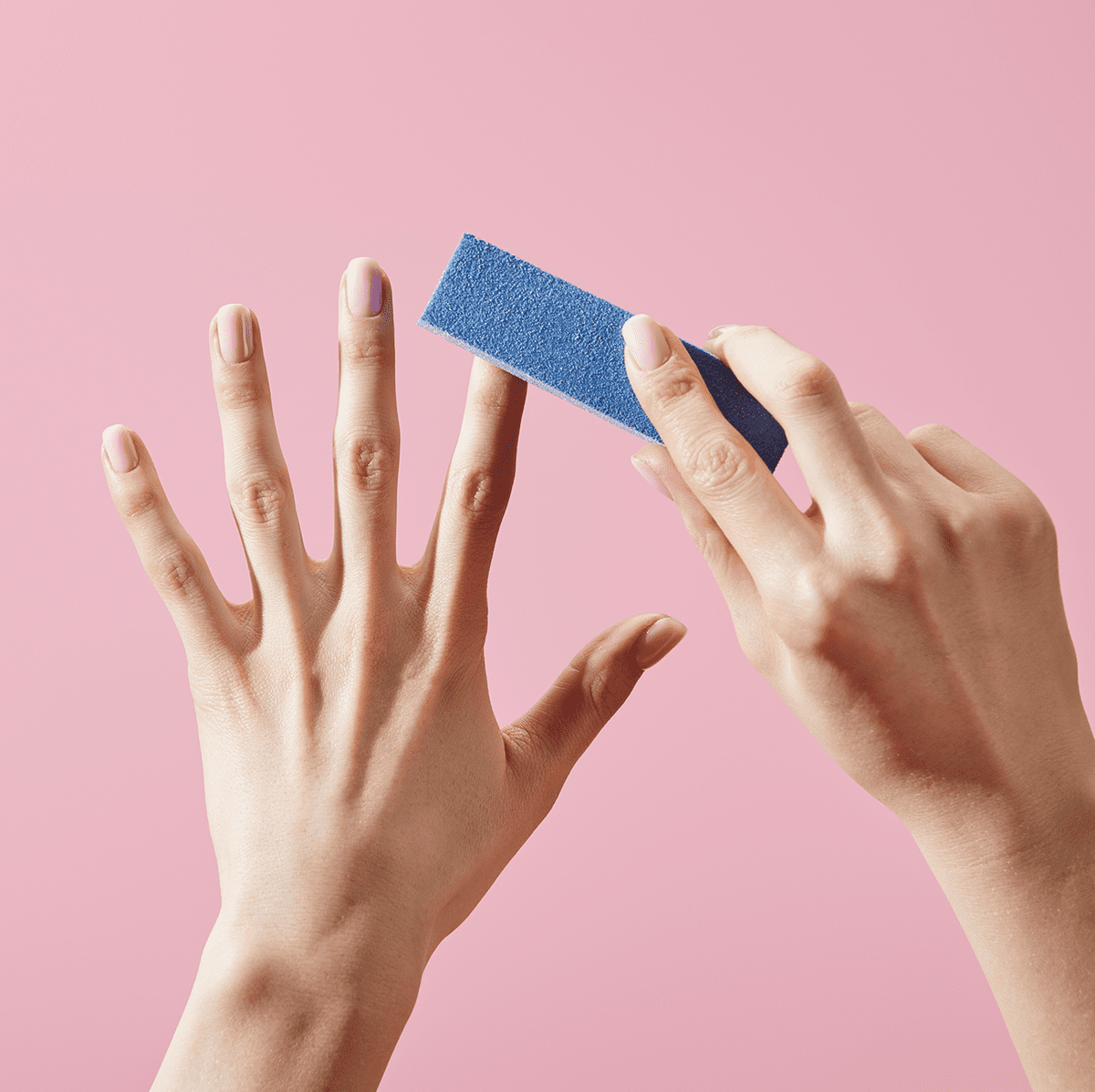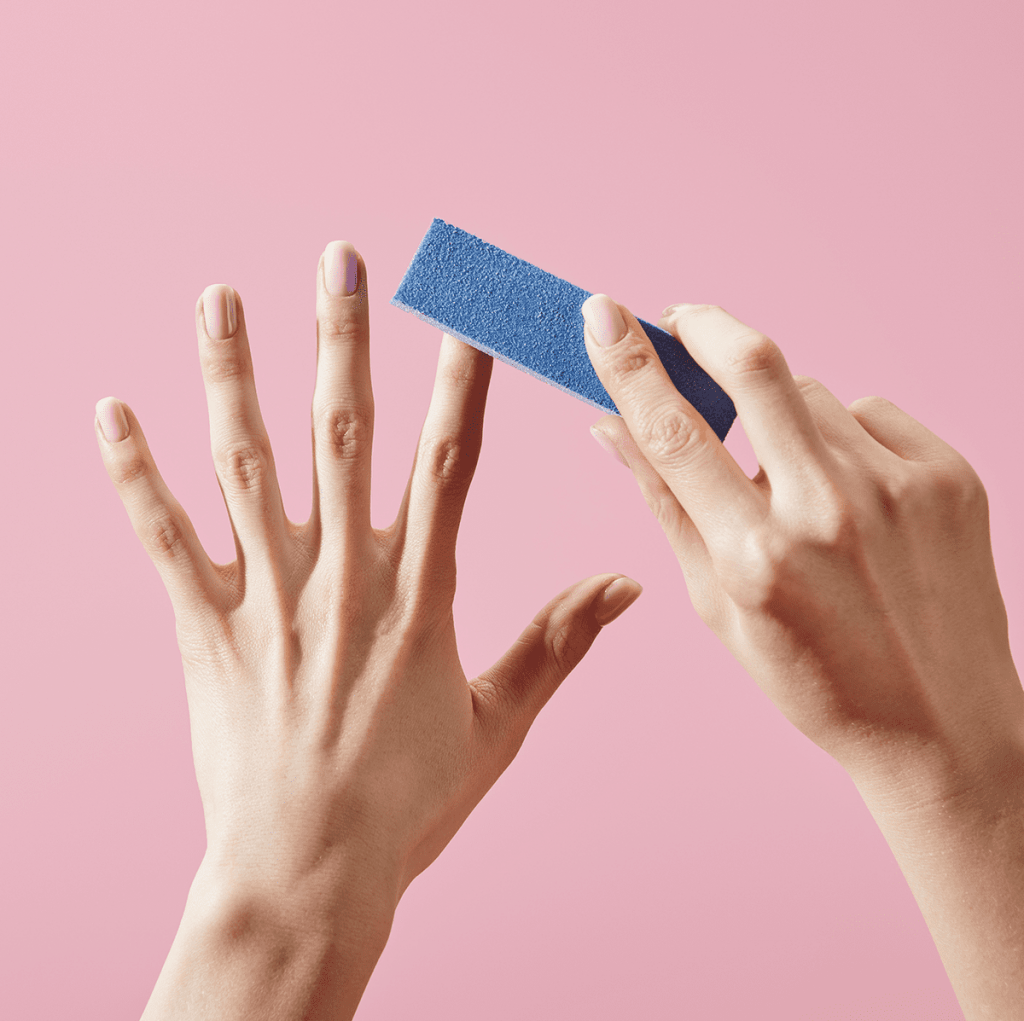 Nail paints come in many colors, formulas, finishes, and prices. You must use good quality nail paint, which may be expensive, but will treat your nails better than cheaper ones. They have better saturation regarding pigmentation and lesser nasty chemicals that can affect your nail health. These babies also come with a good brush, so it's able to retain themselves over time. The quick-drying polish in the markets may save you time and share similar ingredients with expensive ones, but there is quite a difference in the ratios of the elements. 
Say yes to the base coats.
The nail bed department is tricky, so you must do things right if you want happy and healthy-looking nails. The first step is understanding the importance of applying a good base coat. This might ask you to put in extra effort, but it will be worth it, as it gives your manicure a flirtatious finish and impeccable shine. Make sure you use a high-quality, nourishing base coat to protect your nails against stains and damage. 
We are sure when it comes to nail paints, we all are guilty of Using Too Much Polish! However, your seasonal manicure might look appealing in the start, but it will soon come off while you are in the middle of lunch! Thinner coats are less likely to get smeared or smudged than thick coats. This cuts the drying time as well. Thick coats may look durable but chip off quickly because of more bubbles.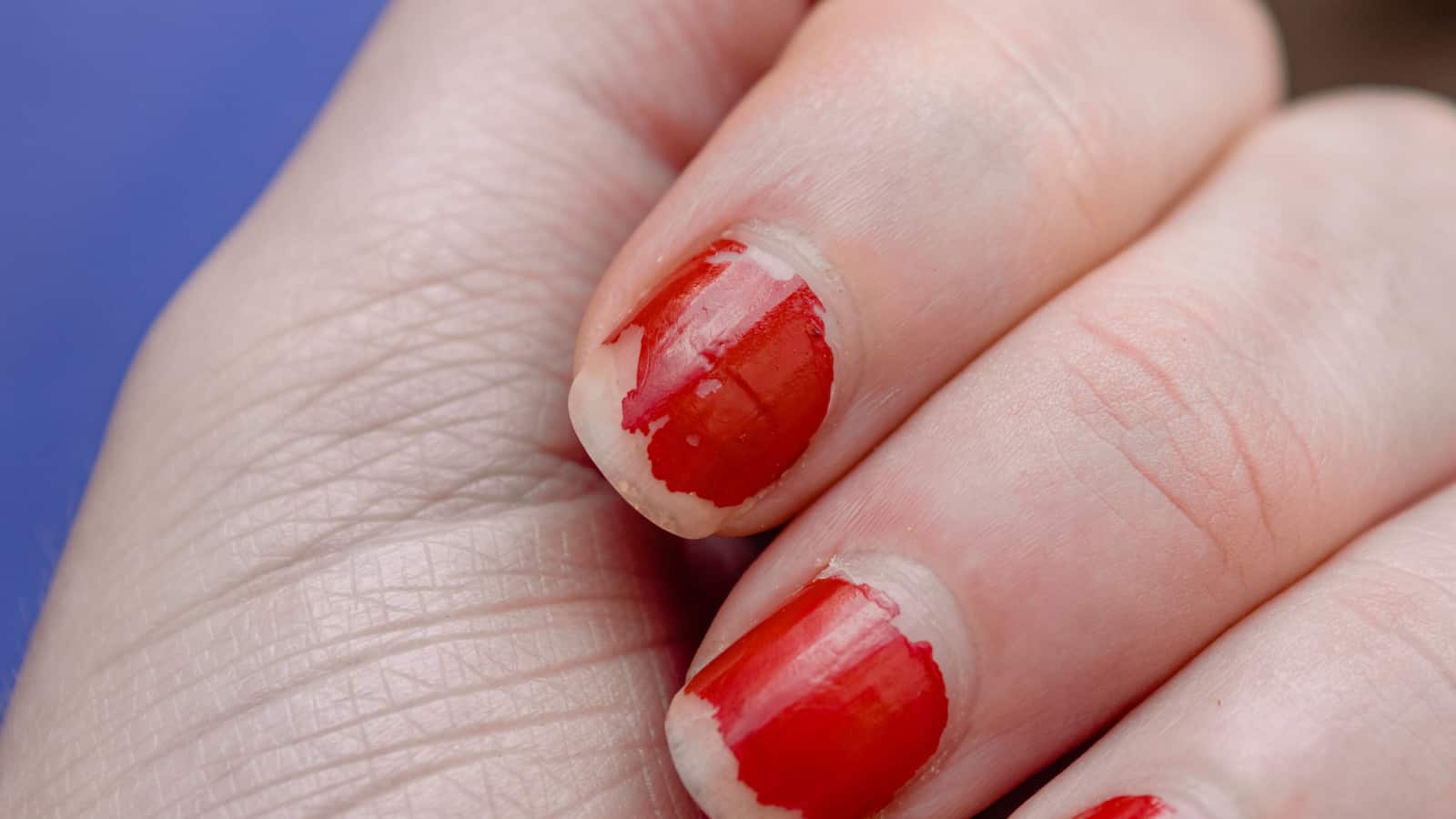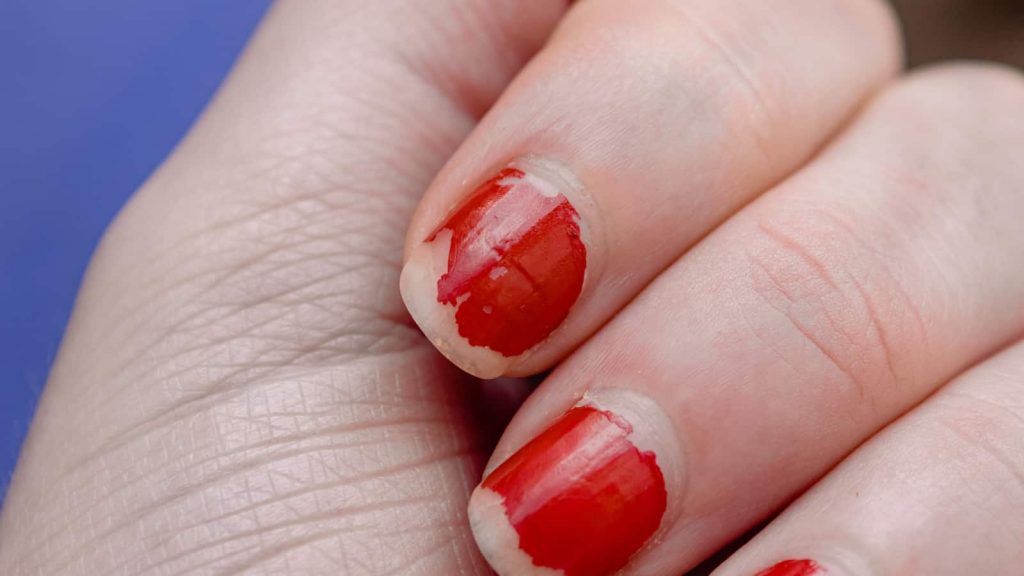 Dead skins are no good for your skin, be it on your face or under your nails! Cuticle remover helps in cleansing and exfoliating your nail beds which house dead cells and impurities, safely. Make sure to apply some oil to add hydration to your cuticles later. 
You might feel like skipping out on a topcoat because of laziness, but trust us; it is a significant reason why your beautiful manicure chips off easily. To strengthen the light of your manicure, finish off with a nice top coat, which will make your polish last longer. Do so by applying a tiny layer at the tips, and when it has dried, and then cover the whole surface. A top coat gives a sleek and smoother finish compared to nails that feel rough, thereby resisting chipping off. 
Sealing the tip on priority 
Nails only begin to chip from the tips, so sealing them looks fair. Sealing your nail tips is like building a fence around your garden. Both keep harm from getting in and spoiling your efforts! 
Nails require at least 45 minutes to dry completely before you dive back into your chores and make your hands busy. So be patient, and wait throughout. After that, you can dip your hands in cold water, as doing so will give a more polished and smoother feel to your nails upon touch. Pat on some moisturizing lotion to keep your hands softer! 
How To Keep Nail Polish On Longer?
Below are tips for extra love to pamper your nails with and prevent your nail polish from chipping. 
Short nails over Long nails 
We are often busy with household chores from morning to night that involves our nails coming in contact with objects. For instance, doing laundry, washing dishes, cleaning, and typing constantly puts our nails in unrest. This will get even more disturbing if you have long, dainty nails that need extra maintenance. So keeping the length of the shirt will prevent them from chipping easily. 
Steer clear from certain activities
Avoiding activities that damage your nails. If you feel they are unavoidable, give your nails a helmet! By that, we mean to wear a glove while you do things.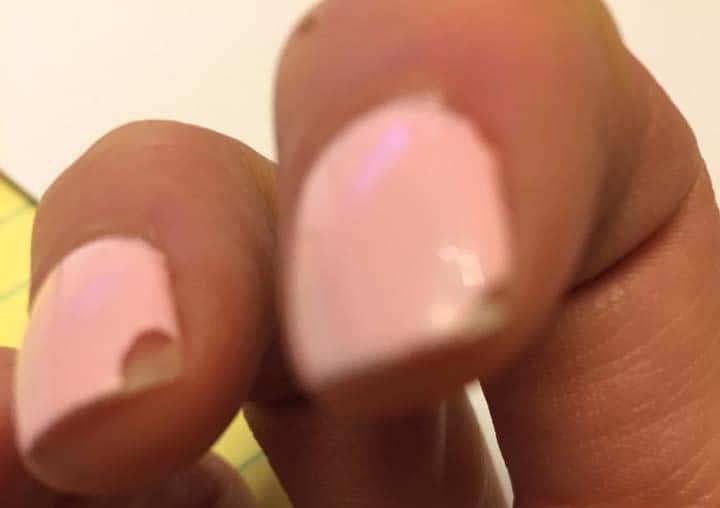 Choose a suitable quality nail file 
Nail files are a basic necessity, and yet we need to pay attention to the fact too often. These handy tools come in different varieties and have pros, and cons. Glass and crystal nail file options can be washed and reusable. They can be a good investment if you want something other than peeling. However, this might be an expensive affair for you. Otherwise, you can go for other options as well. 
Rebecca is a skilled writer with a passion for makeup and skincare. With years of experience in the beauty industry, she has a deep understanding of the latest trends and products and a talent for creating engaging content that resonates with her readers. Whether she's writing about the latest skincare products or sharing her favorite makeup tips, Rebecca's writing is always informative, entertaining, and inspiring.