Are you thinking about your next trip to the salon? Guess what? We have just the right and freshest nail trends to get your mood lightened up! But winter is not even mid-way, and your nails look dehydrated and robbed of moisture. It looks like you have been doing it all wrong till now! The best-looking nail manicures are more than just pretty pastels or rose-adorned sculptures. Now, if you want to give your wardrobe a makeover in nail art, we are with you! So we brought you the two only ways to get that manicure perfectly right!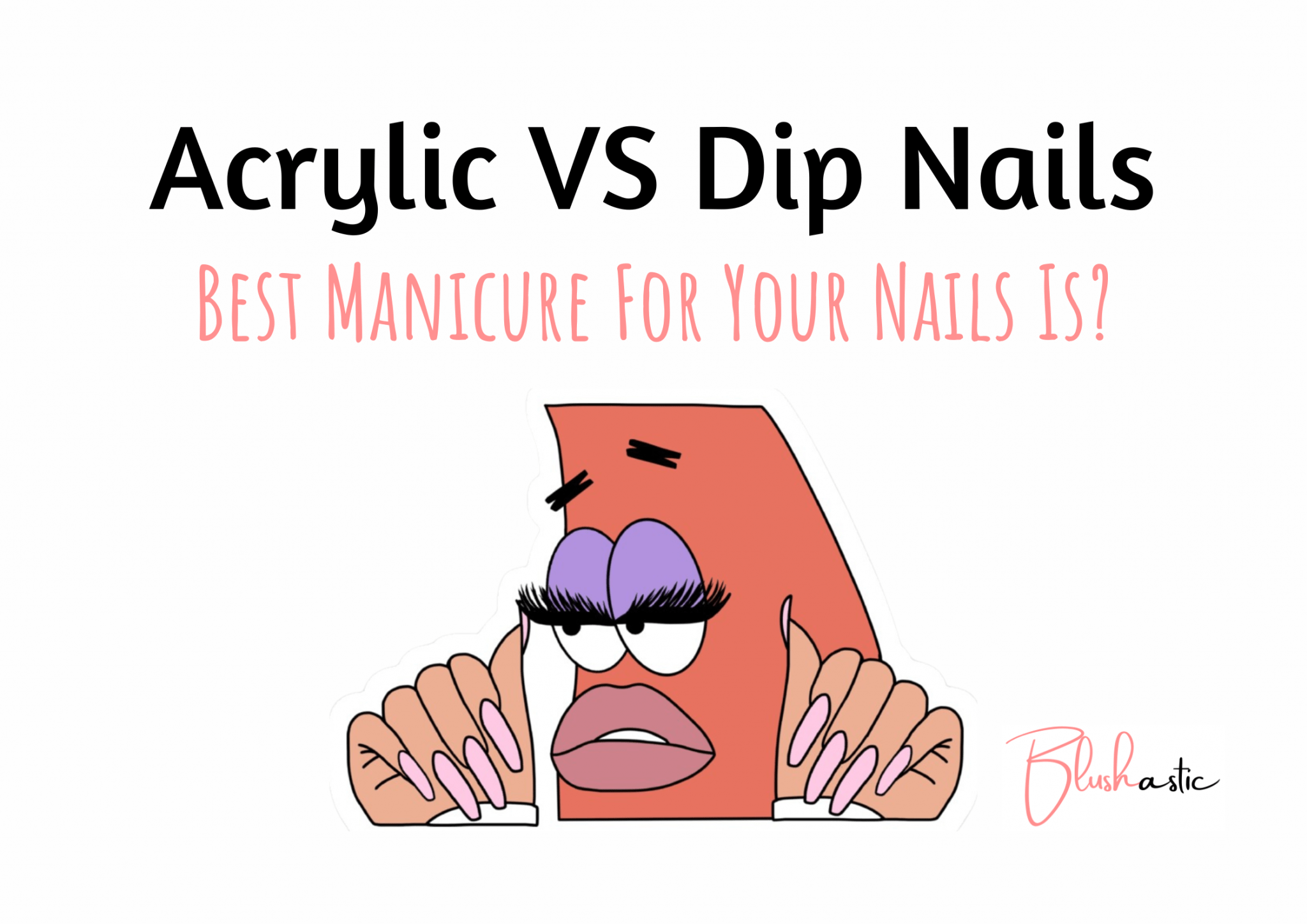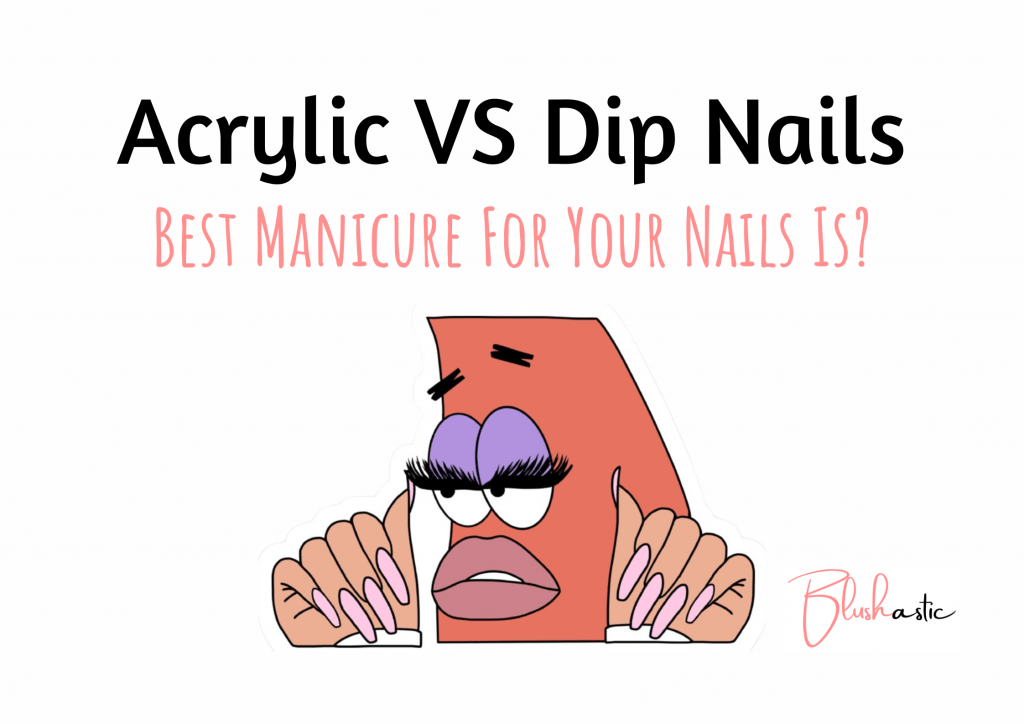 Acrylic nails and dip powder nails have become all the rage, especially for beauty influenced who like to play dress-up and match their nails with their color-popping outfits. But, the battle of Acrylic VS Dip Nails has got everyone confused as to which one to pick. 
If you have the best moment of the year, and everything in your beauty stash is flawless, your nail designs could also use some mood-boosting! We have broken down this guide into different categories, which you will want to consider before you announce your choice with biasness. String along till the end; by then, you will have added an extra touch of glamor to be wholly dressed up! 
Acrylic VS Dip Nails |
Best Manicure For Your Nails Is?
Application 
Acrylic nails application:- Monomer like MMA or EMA and a polymer powder is used to apply acrylic nails as extensions. This adds definition to them. A nail technician uses nail tips to put on the top part of your nail bed that will be the main focus of your manicure. Then the acrylic powder and liquid of the compound are mixed to give shape to your fake nail. After some time has passed, it hardens and takes form. Then they are polished according to your wishes, giving them a sultry vibe.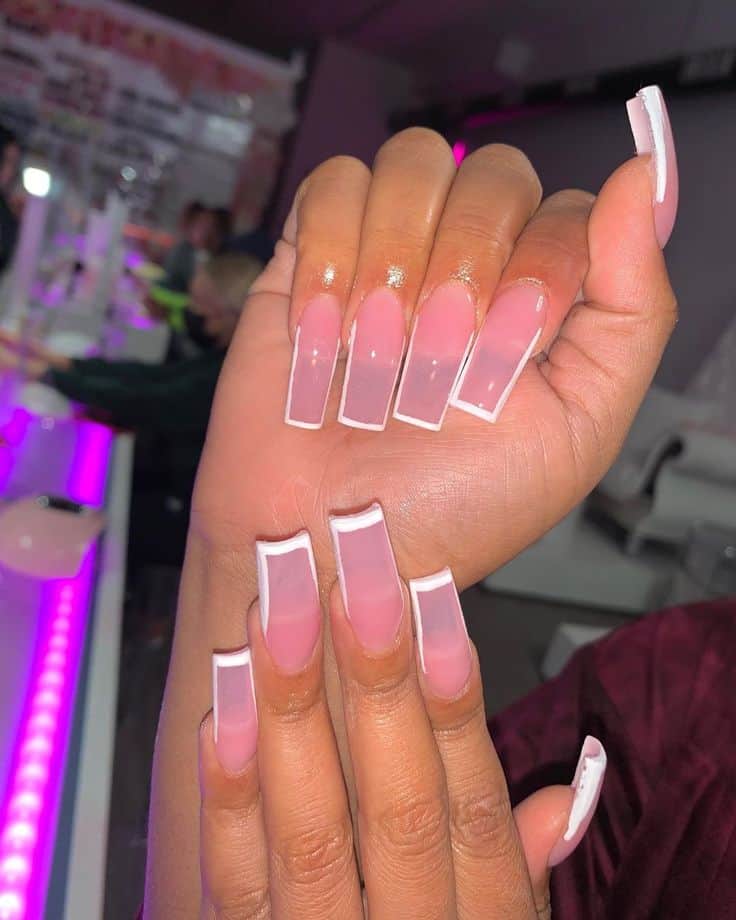 Dip nails application:- Dip nails or SNS nails are created by dipping your nails in colored powder or brushing dip powder until your nails have received the thickness you want. Then a top coat or a clear polish sealant is topped on your layer, a layer, to seal your manicure in place. This sealant is made of cyanoacrylate and acts as a glue. These nails can go without chipping for about a month and mimic a close look of faux nails and acrylic. 
Convenience 
Dip nails are way faster and easier to apply, as they involve less sweat and more work with precision. This reduces your time on the clock compared to acrylic nails, when you spend countless hours trying to get your manicure picture perfect. Also, dip nails require thinner layers to be applied to your nails. It allows your nails to breathe and feel comfortable. You don't need to hone many skills when dealing with these babies!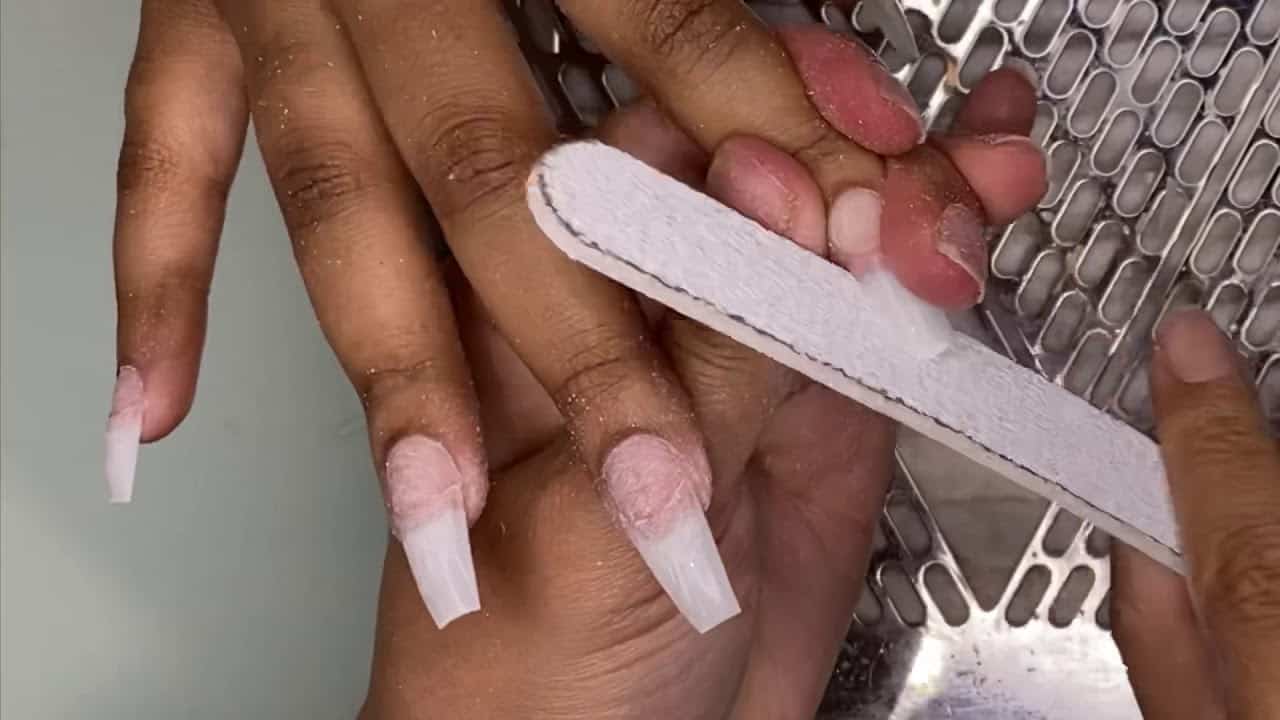 However, one drawback is that if you wish to make your acrylic nails stay longer, you can easily do that by visiting salons, which will offer you a touch-up without removing everything. On the other hand, dip nails must be started from scratch and redone entirely. Also, note that acrylics are available more widely. 
Designs & Appearance
We think anything would look great on you! But, if we are being extra considerate, there are some pointers. It all comes down to one's personal preference. If you are swayed by a more subtle, natural look and sophisticated, dip nails will be the clear winner. It is naturally less abrasive, clears from UV rays, and lasts long like acrylic.
The best part is they don't prevent the natural growth of your nails. On the other hand, if you are obsessed with long nails, it is crystal clear that you are a salon girl! Here you get various manicures that satisfy your nail art thirst and give you designs that reflect intricacy, and undoubtedly acrylic nails are for you! 
Results 
If you want to get the most out of your self-pampering manicure sessions, go with dip nails, as they promise better and enhanced longevity. Acrylic nails will last up to 3 weeks, and at maximum 4, if you have cared for them properly. On the other hand, dip nails will last around 5. You should know that dips claws faster than gel and acrylic nail applications.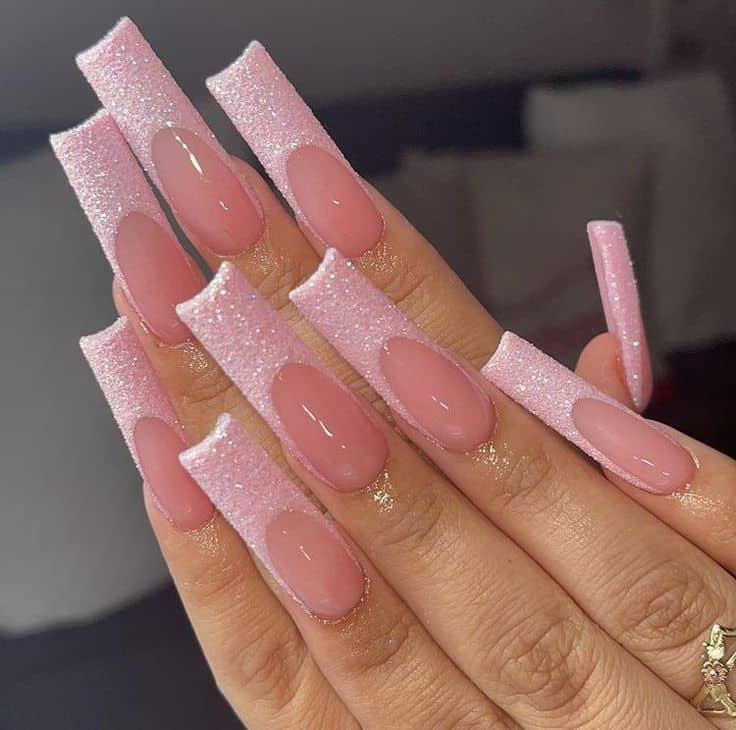 In reality, there are a lot of other factors which can determine which nails stay longer. It all comes down to the nail art system and the expertise of the professionals or individuals you are treating your nails with the manicure. Lifestyle factors can affect the longevity of your nails too. 
Removal 
Understanding the removal process of your nails, be it acrylic or dip, is crucial because you don't want to put your nail plait at harm and risk of causing infections. Dip powder nails are more effortless to remove than acrylic ones, as it does not require you to put must stress or pressure on your fingers that would strain nail health.
Acrylic manicures put you where you have to trim your nails and soak them in 100 percent pure acetone, which might cause your nails to go brittle, thereby damaging their texture. 
Safety 
Cleanliness and health are primary, and it does not matter if you are talking about clothes or nails! You should always look for qualified nail technicians so that they can give you the trust you are looking for. Dip manicures are considered a safer option than acrylic nails or gel nails because they avoid using any smelly acrylic liquid, leading to unsanitary conditions and allergies.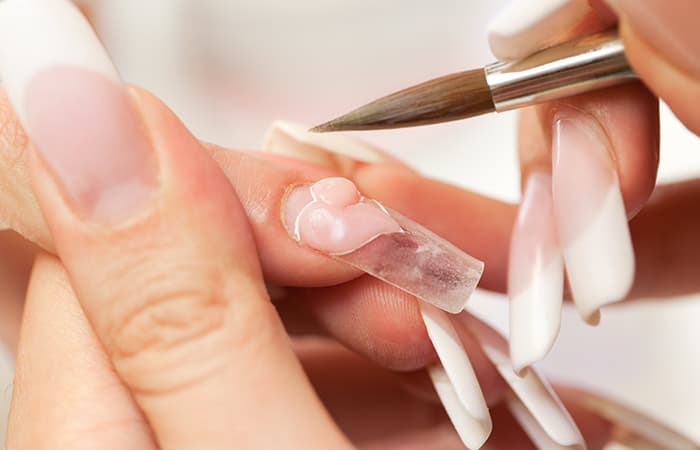 They don't expose your nails to harmful UV rays too if you use them regularly. However, in many places, artists use an e-fil to remove your nails, which damages your nail plate in some way. Acrylic nails use  EMA acrylic liquid ethyl methacrylate, which has a strong burning smell. There is no such fuss in dip nails. Cheaper dip nail powders may contain MMD and should be avoided altogether. 
Price range 
Suppose we look from a general POV, the pricing of both Acrylic VS Dip Nails is pretty neck-to-neck and can differ by only a few extra dollars. But if cheap and affordable is your thing, then acrylic nails are the best way to do it! While acrylic nail applications cost you around ** dollars on average, a standard dip nail manicure suitable for your mood will charge your wallet around **dollars.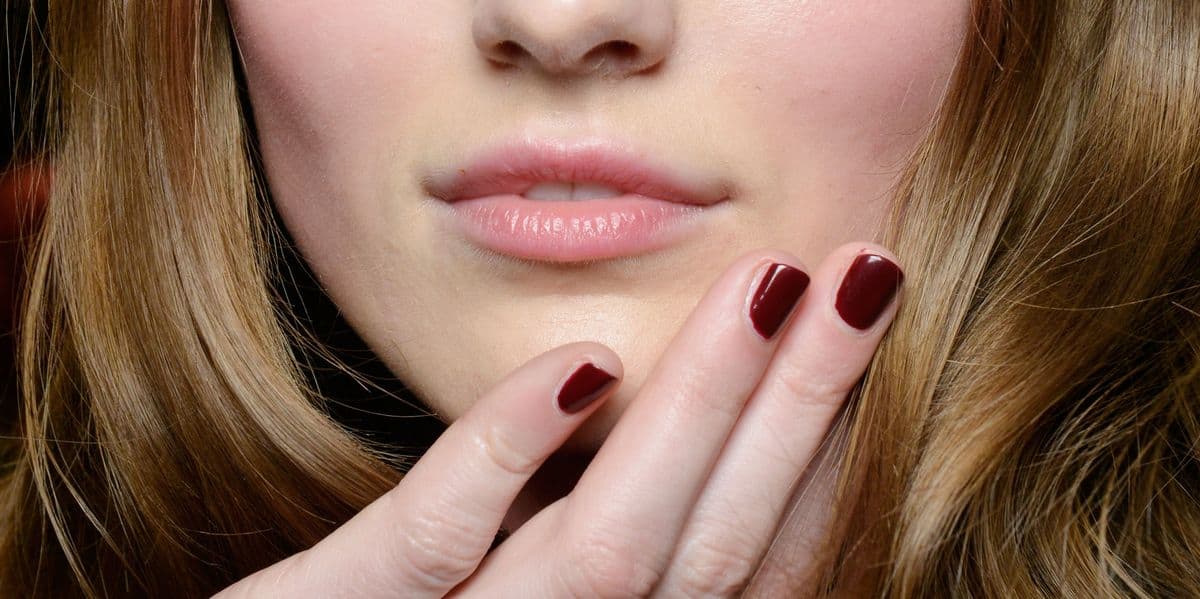 However, a lot of factors have to be taken into account when discussing the price factor. For example, the location, and the nail art design, can cost you more too. 
Evaluation of Pros and Cons 
Acrylic Nails Pros 
Perfect for people with weak nails 

Beauty remedy for those who chew their nails 

Very much affordable as compared to gel nails or dip nails 

This trend is older than any other nail trend, as most nail technicians have expertise in this area

They can be fixed at home itself if you break them 

Requires only a touch-up to amp up appearance without having to remove it completely

Less expensive than gel nails 

Very durable and sturdy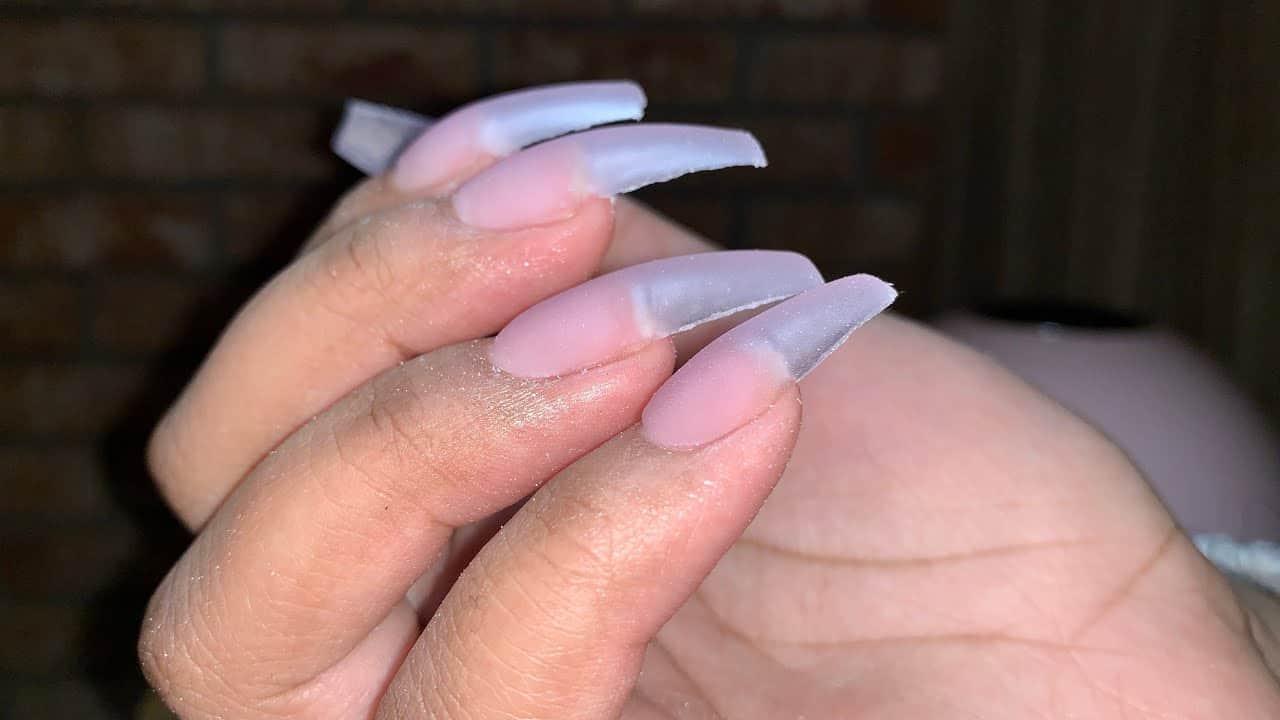 Cons 
It does not look as natural as dip nails and gives a fake vibe

Allergic reactions to acrylic monomers may cause itchiness and rashes where your pin comes in contact with your skin 
Dip Nails Pros 
The formula is more blendable 

Resists damage like chipping or breaking off with a similar intensity to that of a natural nail 

It does not require UV light 

Prevents harmful exposure to sun rays 

Features a fast-drying formula

Uses nail-safe ingredients 

Long-lasting results 

Less messy as you won't have to deal with swabs and wipes 

Free of odor 

Feels far more comfortable than acrylic nails 

It saves time, frequent trips to the salon, money, and energy 

Vibrant color because of the refined grains in the dip powder 

Has more creative designs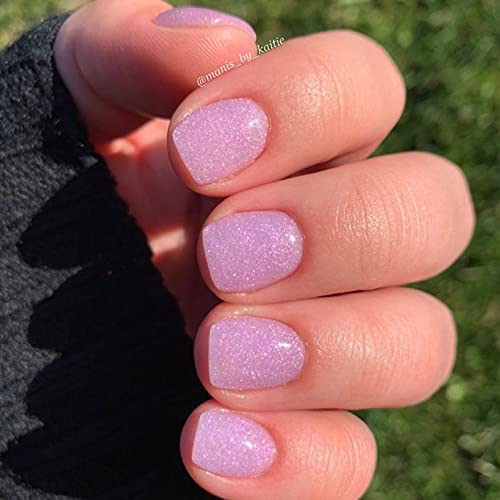 Cons 
No touch-up aspect. You have to obliterate the formula and redo it. 

It costs a lot.

It may not be suitable for susceptible skin, as they have to dip in 100% acetone.

It can be unsanitary as you dip your nails in the same jar as everyone else. 
Customer Feedback | Acrylic VS Dip Nails
Amara mentioned Acrylic nails, "I have always believed that nail art is a form of self-expression and makes your outfit complete. For this, I rely solely on acrylic nails to have those rhinestone embellishments on Pinterest. Now I get my nails done, and the results last for a month at least. What I love most about them is they are much cheaper than gel nails and give your hands an iconic look to remember."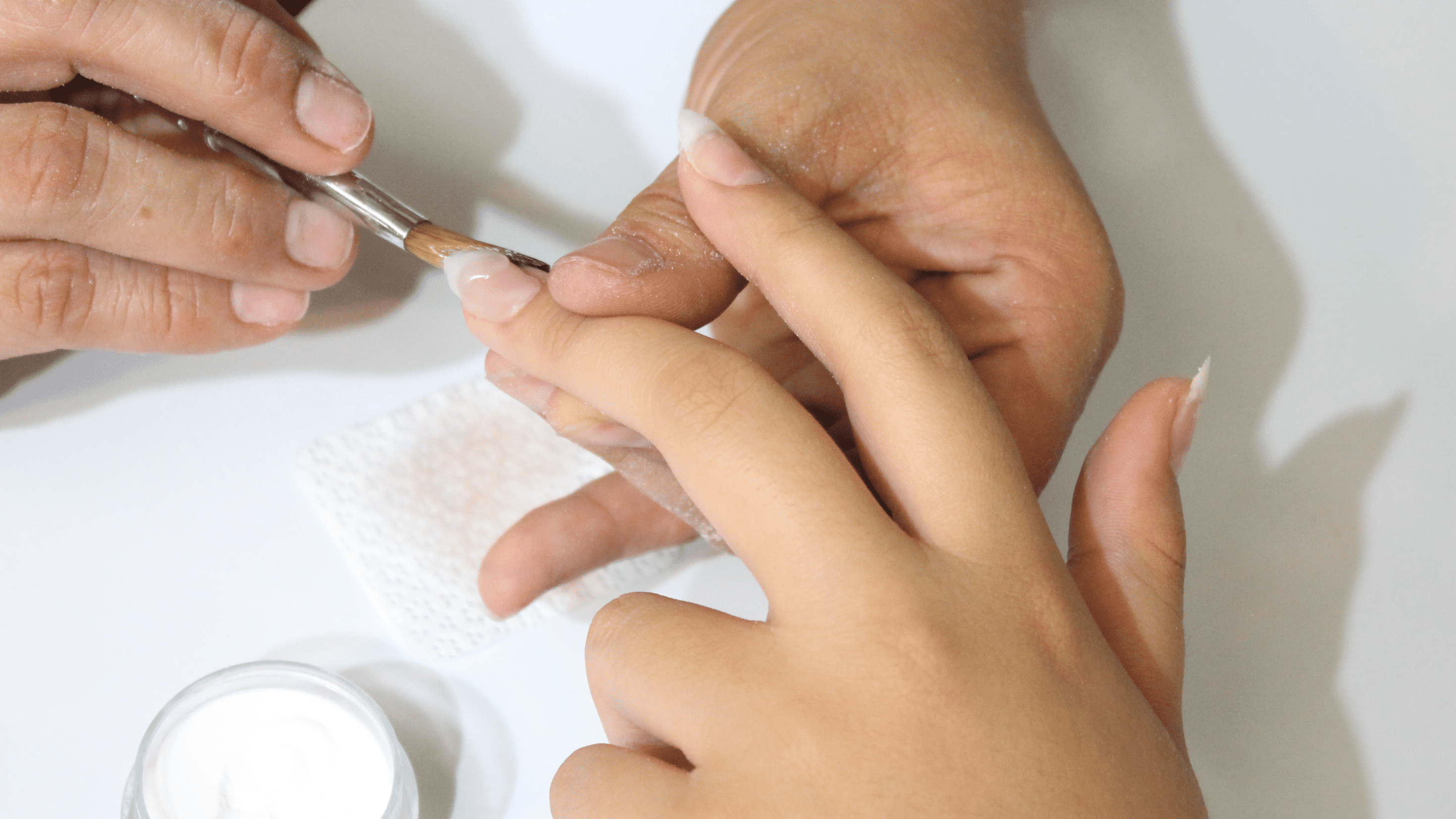 Katherine said on Dip nails, "These remind me of the teenage me who would regularly change her hail paint and cover it with gloss. The only difference is that these dip nails save time."
Cindy C. pinned on Acrylic nails, "Not going to lie, but these did not live up to my expectations. I had gotten m nails done for a themed event, and they looked fake. I didn't even have enough time to change them and sat embarrassed. I should have considered other options."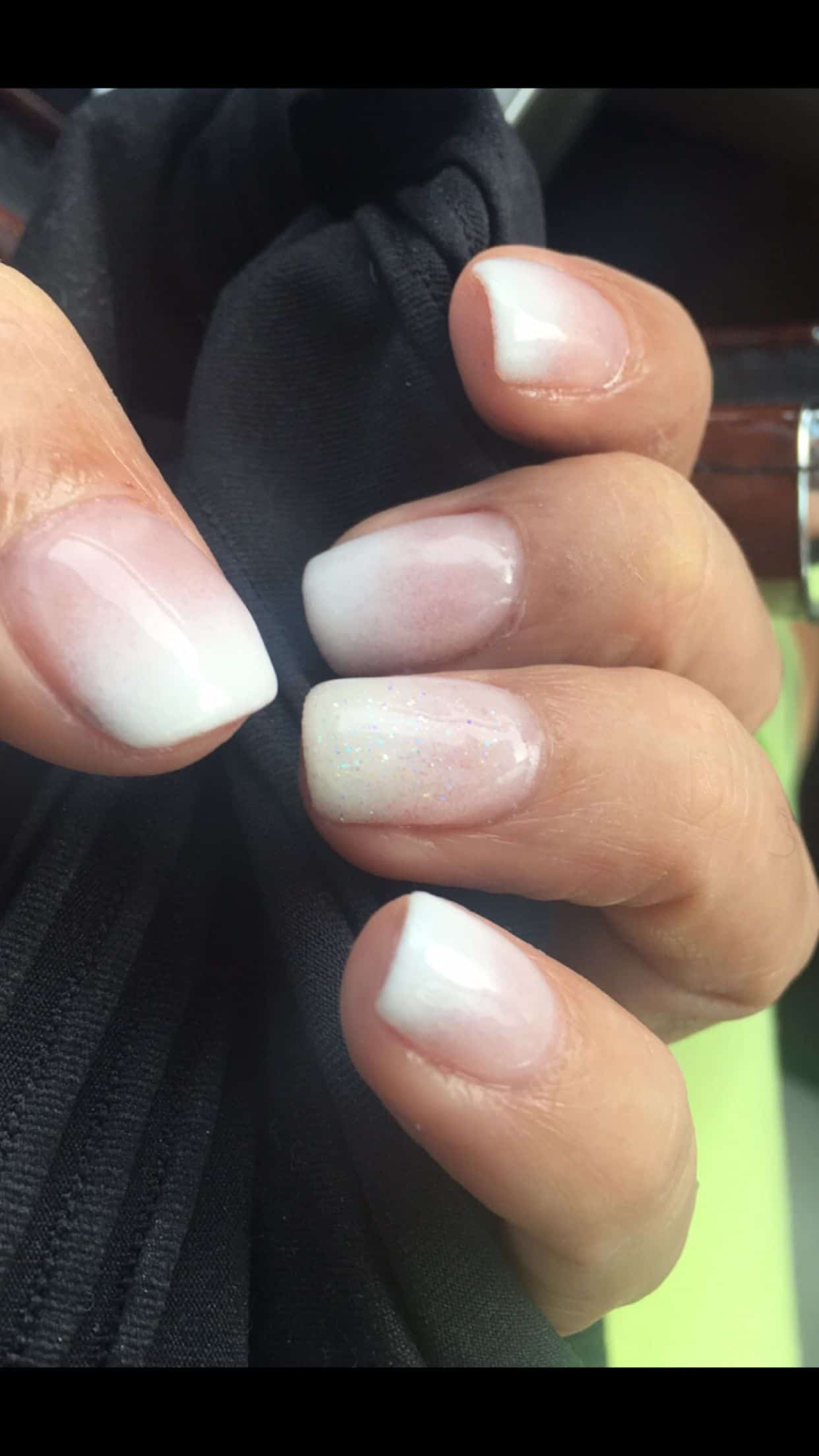 Isabelle said about Dip nails, "Dip powder nails have always been my favorite, but they are high maintenance and expensive. I work two part-time jobs, and it gets challenging to save for different things. I wish they could be more cost-effective, as I prefer them over gel polishes and acrylic ones. Apart from that, I have no complaint because they dry into a seamless finish."
FAQs | Acrylic VS Dip Nails 
What are the side effects of dip powder nails?
While it is obvious that dip nails are not as thick in composition as actual ones, they might put a lot of pressure on your delicate nail beds, thereby compromising their health. This may prevent your natural nail bed from breathing correctly and thereby induce irritation or itchiness. 
Is dip powder healthier than acrylic?
To pamper your animal with dip powder nails is a better idea. This is because the application involves coating thinner layers, whereas acrylic layers feel heavy and thick. Also, using dip nails reduces the chances of your nail beds breaking down due to heaviness. This, in turn, ensures nail health and keeps infections at bay. 
Can dip nails be long?
Yes, you can add long nail extensions with dip powder. These are more lightweight than acrylic ones and feel comfortable all day. These nails are said to last longer because of their flexibility.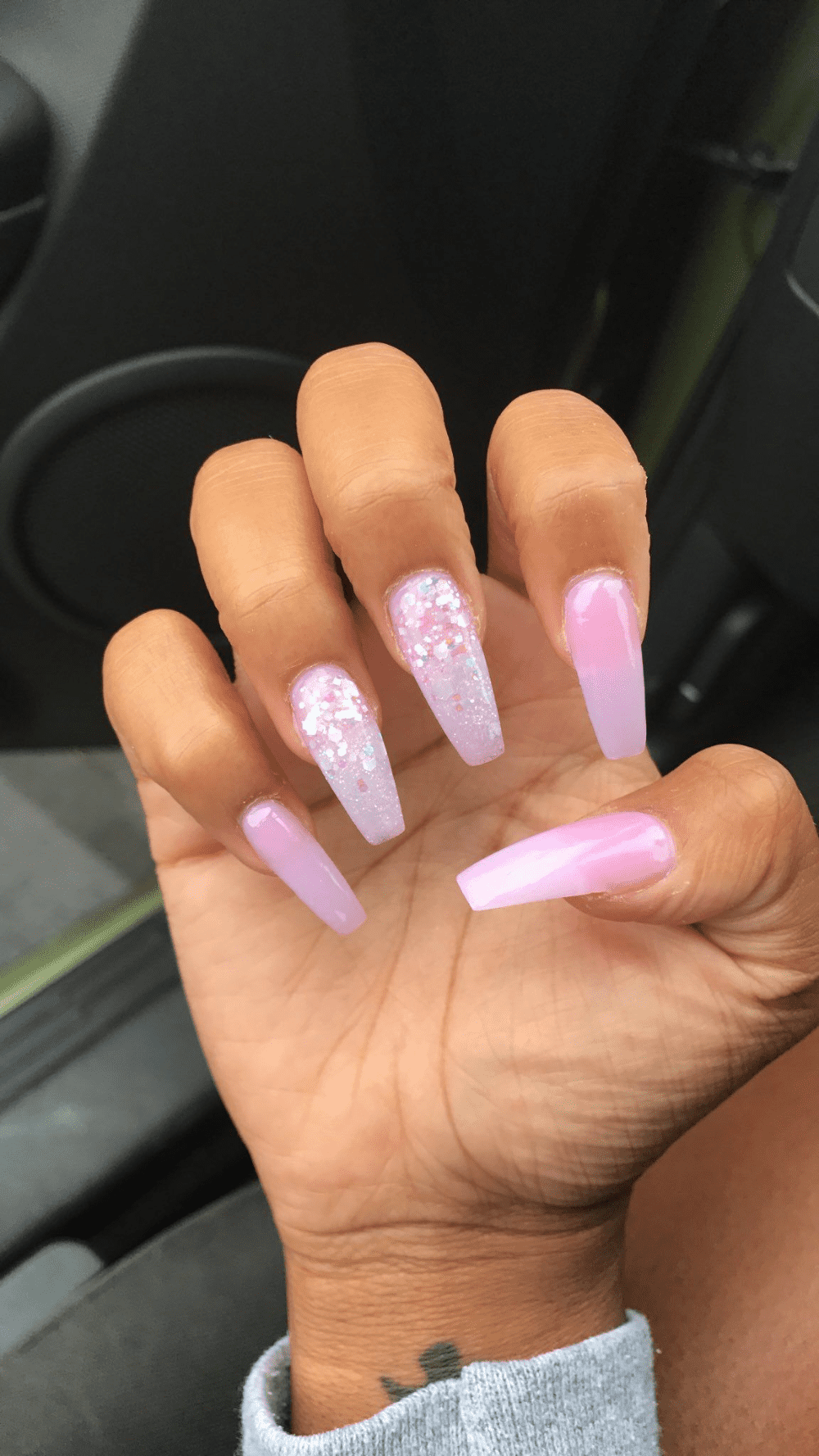 What is better for your nails, dip or acrylic?
The person hoping for a nail manicure can best answer this question. It is up to you and all the preferences you have. This is because both types of nails function differently under different categories. It also depends on the purpose you are getting your nails done for or the kind of budget you have. 
Is dip powder cheaper than acrylic?
No, dip powder nails are expensive compared to acrylic ones. Acrylic nails are cheaper than gel nails. 
Closure 
Your skin need not be the only canvas for flawless makeup. On some days, your nails can be their muse too! There is no more exciting thing than seeing what beauty lovers choose between two things that offer you the best services in their world. But, as women know, only one can genuinely flutter your heart! It is a good thing we get along well, for we finally have an answer for you when users were asked about their experience regarding the entire nail mania. We have managed to break down all myths and misconceptions you have had to date when it comes to a good old french manicure! 
If you are on a budget crunch, go with acrylic nails, for they give your more in less! At the same time, if you want your fake nail manicure to look natural like your own, dip nails will help you achieve that effortlessly. Dip nails are faster to apply, convenient, and save much time above everything else. So, if your nails are your top priority, you know what to give them! 
Rebecca is a skilled writer with a passion for makeup and skincare. With years of experience in the beauty industry, she has a deep understanding of the latest trends and products and a talent for creating engaging content that resonates with her readers. Whether she's writing about the latest skincare products or sharing her favorite makeup tips, Rebecca's writing is always informative, entertaining, and inspiring.