We're witnessing a change in beauty standards as more folks lean toward celebrating and flaunting their natural features instead of depending on heavy makeup. This shift has boosted the demand for products that help you enhance your features. Take skincare routines, for instance; they're becoming popular as people aim for healthier skin, enabling them to use less makeup while achieving their desired appearance. Likewise, lash growth serums have created a buzz, captivating people everywhere with impressive results.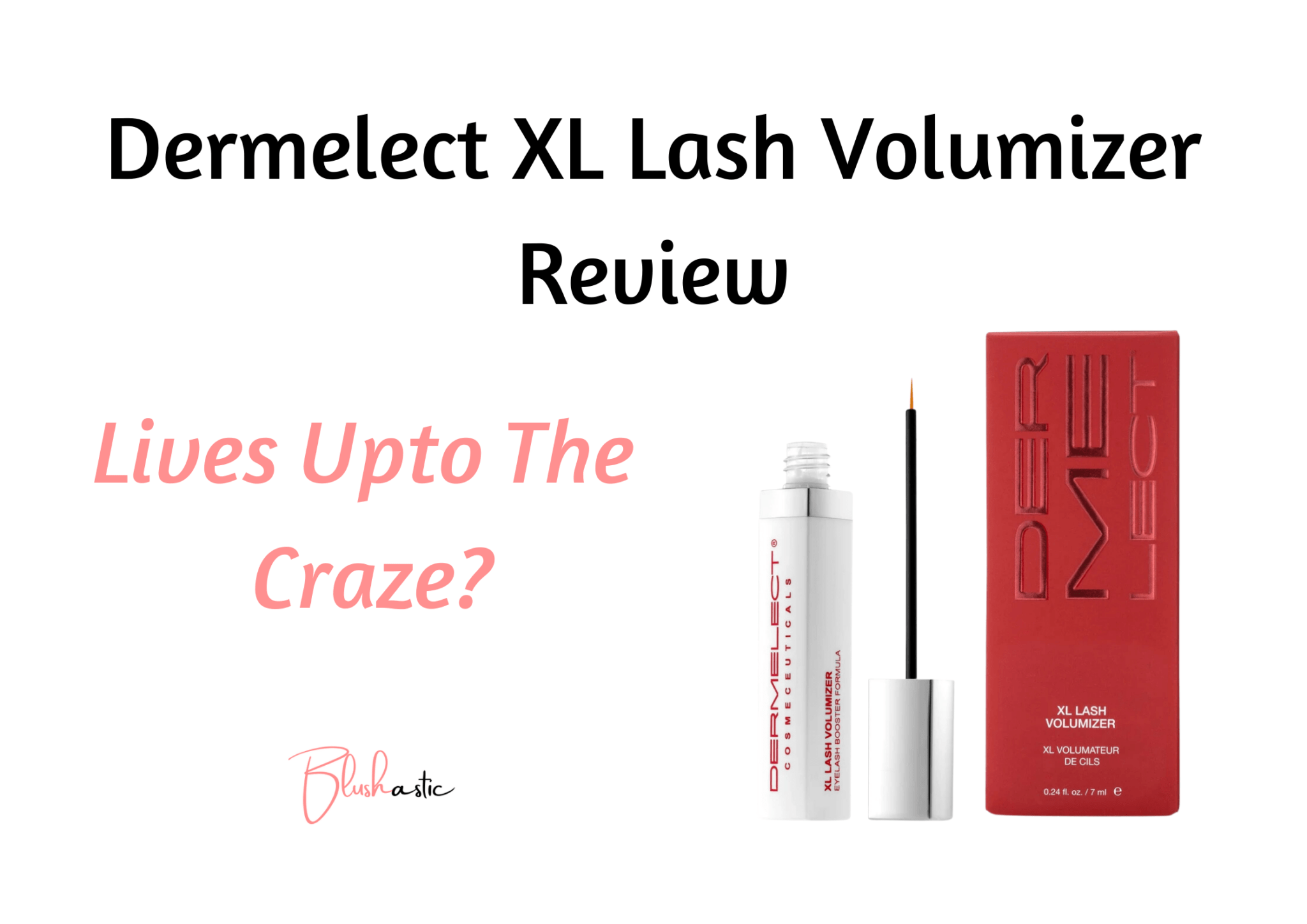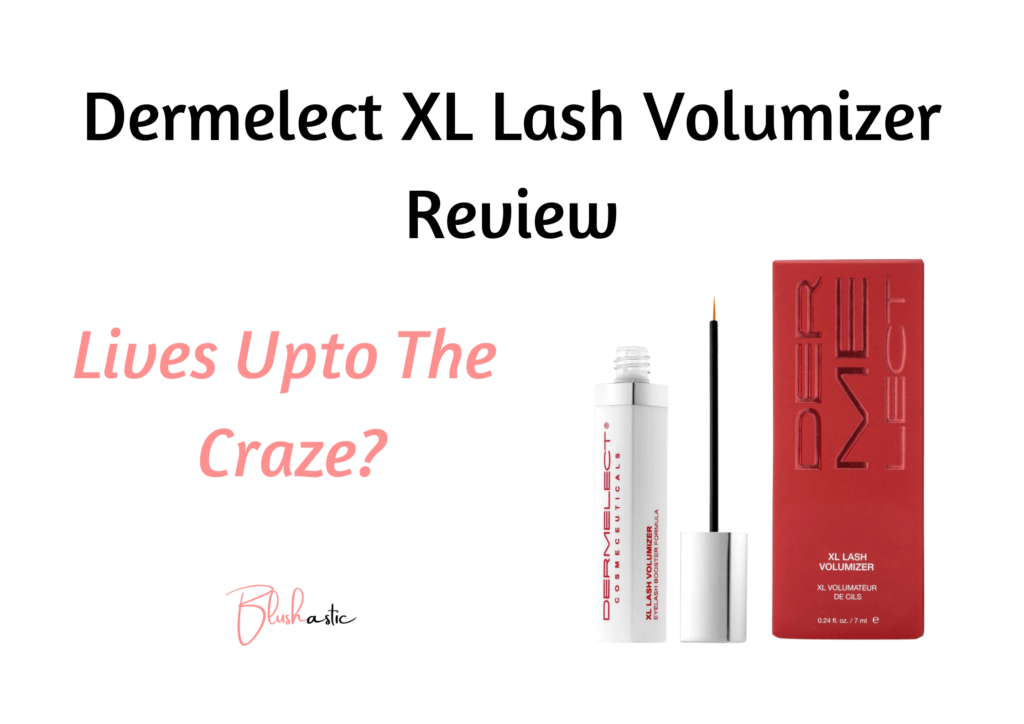 In this article, I'll delve into a serum from the brand Dermelect that promises to enhance eyelash growth safely, avoiding any ingredients that might impact your hormones—a common concern with many other serums. Moreover, this serum doesn't stop at lashes; it is also designed to improve eyebrow growth. It's a refreshing change compared to other brands that often require different products for different areas of concern. But, as they say, not everything that glitters is gold. Is this serum truly as effective as it claims to be? Let's explore some consumer Dermelect XL Lash Volumizer reviews and find out.
Dermelect XL Lash Volumizer Reviews | Bare to Beautiful?
Hair, whether on your head, face, eyelashes, or brows, shares a familiar texture and follows a similar growth cycle consisting of four stages: Anagen, Catagen, Telogen, and Exogen. As we examine a serum claiming to enhance eyelash and eyebrow growth, let's explore how these phases apply to these hair follicles.
Anagen (Growth) Phase: This is when the hair follicles at the base of the eyelids and eyebrows actively produce new hair cells. This stage can last anywhere from a few weeks to a few months.
Catagen (Transition) Phase: During this stage, hair growth stops, and hair follicles shrink. This period usually lasts 2-3 weeks for eyelashes and brows, and you will not notice any new hair growth in the case of fallouts.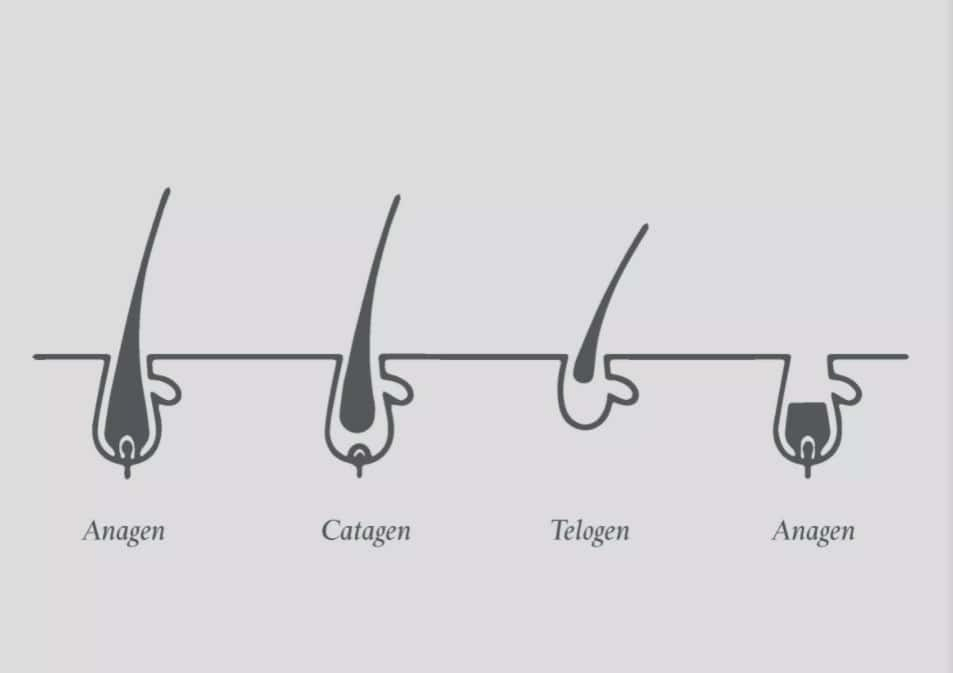 Telogen (Resting) Phase: As the name implies, this phase allows the hair follicles to rest and relax. The hair remains attached to the follicle but does not grow actively. Eyelashes and brow hair are said to spend most of their time in the telogen phase, lasting anywhere from 4 to 9 months.
Exogen (Shedding) Phase: Old hair falls out in this phase, and new hair grows from the same follicle. As new hair comes in, the old ones get pushed out, so you might lose a few lashes daily.
Scientific research has confirmed that your genetic makeup primarily influences the shape, length, and thickness of your eyelashes and eyebrows. Also, hormones, age, and overall health can affect their appearance. Typically, a normal-length eyelash takes about one to two months to grow from scratch, with a daily growth rate of approximately 0.15 millimeters. Similarly, eyebrows grow at a rate of about 0.14 millimeters per day.
Numerous eyelash and eyebrow growth serums in the market claim to enhance and speed up hair growth. But do eyelash and eyebrow serums work? A 90-day study involving 30 participants who applied a serum every night yielded positive results within just 30 days. It showcased a noticeable improvement in eyelash length, thickness, curl, volume, and luster. However, it's important to note that this study had limitations, and further research with a larger group over a longer time is necessary. Nonetheless, it was established that eyelash serums have the potential to enhance the look of your lashes.
With the assurance that serums claiming to improve eyelash and eyebrow growth can yield positive results, let's dive deep into Dermelect XL Lash Volumizer to see if it's potent enough to deliver on its promises.
About Dermelect
Based in New York, Dermelect Cosmeceuticals was founded in 2006, initially offering just eight products. Jodi, a self-proclaimed beauty enthusiast, and Amos, an expert in ingredients and formulations, joined forces to create a brand with a clear mission: to solve common beauty concerns. Their goal is to deliver real results that empower everyday women, boosting their self-confidence through enhanced beauty.
Dermelect touts its beauty solutions as clean, safe, effective, and luxurious. The brand offers a range of skincare and nail care products tailored to address specific beauty needs. Some of their best-selling products have earned prestigious awards and recognition in popular beauty publications.
What is Dermelect XL Lash Volumizer?
Dermelect XL Lash Volumizer is an overnight leave-on serum for eyelashes and eyebrows. It promises to strengthen, hydrate, and fortify your lashes, especially if they are thin, weak, or brittle. The serum aims to transform them, making them look thicker, denser, and stronger. It also works on eyebrows, helping to boost their growth for a naturally fuller appearance.
This serum boasts a gentle and non-irritating formula. It harnesses the power of peptides to deliver its promised benefits, such as nourishing the hair, improving length, increasing density, and enhancing overall hair health. The product is available in a stylish white tube containing 7ml of serum. It features a fine brush applicator for easy and mess-free application on lashes and brows. Depending on where you purchase it, you can find this serum for under $50 (excluding shipping charges, if any).
What sets Dermelect XL Lash Volumizer apart?
Dermelect XL Lash Volumizer lives up to its promise of being gentle and safe. It contains a trio of powerful multi-peptides that work together to improve the health and appearance of your lashes and brows. Peptides are short chains of amino acids with a proven scientific track record for enhancing lash length and density while safeguarding them from damage and breakage. They also support healthy hair follicles, encouraging the growth of new hair shafts and extending the length of existing brows. Importantly, peptides are safe for use with minimal to no side effects.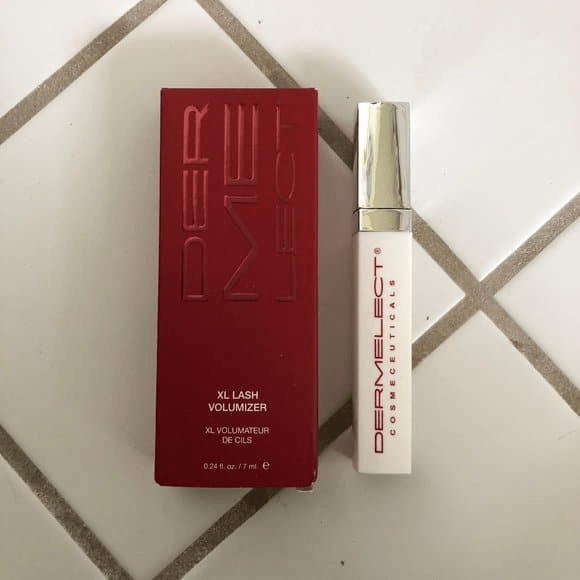 Dermelect XL Lash Volumizer stands out because it uses peptides instead of prostaglandins, setting it apart from competitors in the market. While many other lash and brow growth serums rely heavily on prostaglandins, which are hormone-like substances, they often bring a host of side effects. These can include eye irritation, skin discoloration, changes in eye color, and itching. It's important to note that pregnant or nursing women and individuals with skin sensitivities, eye conditions, underlying medical issues, or allergies should avoid these serums. In contrast, a straightforward and safe solution like Dermelect XL Lash Volumizer can help significantly enhance your lashes and brows without these side effects.
Dermelect XL Lash Volumizer Ingredients
Dermelect XL Lash Volumizer comprises a simple and concise ingredient list focusing solely on what's necessary for achieving positive results. You won't find any unwanted additives like parabens, fragrances, phthalates, sulfates, SLS, or SLES in this formula.
In addition, the serum includes hydrating components such as Glycerin, Butylene Glycol, and Panthenol. These ingredients nourish, hydrate, and strengthen your lashes and brows.
Now, let's delve deeper into the peptides in this product to understand just how effective they are.
Capixyl Peptide: Capixyl Peptide is a trademarked technology developed by Lucas Meyer Cosmetics. It combines two key components: Acetyl Tetrapeptide-3 and Red Clover Extract.
The Red Clover plant is known for its abundance of isoflavones. These isoflavones act as a DHT (a hormone that prevents the absorption of nutrients that your hair follicles need) blocker, thus reducing hair thinning and loss. Acetyl Tetrapeptide-3, on the other hand, supports the creation of the Extracellular Matrix (ECM), a crucial part of hair health that reduces damage and enhances the appearance of your lashes and brows.
In a nutshell, Capixyl Peptide is a promising ingredient that can extend the Anagen (Growth) and Telogen (Resting) phases of your hair growth cycle. This, in turn, increases the density of your hair, nourishes your follicles, and safeguards against damage, resulting in longer, stronger, and thicker lashes and brows.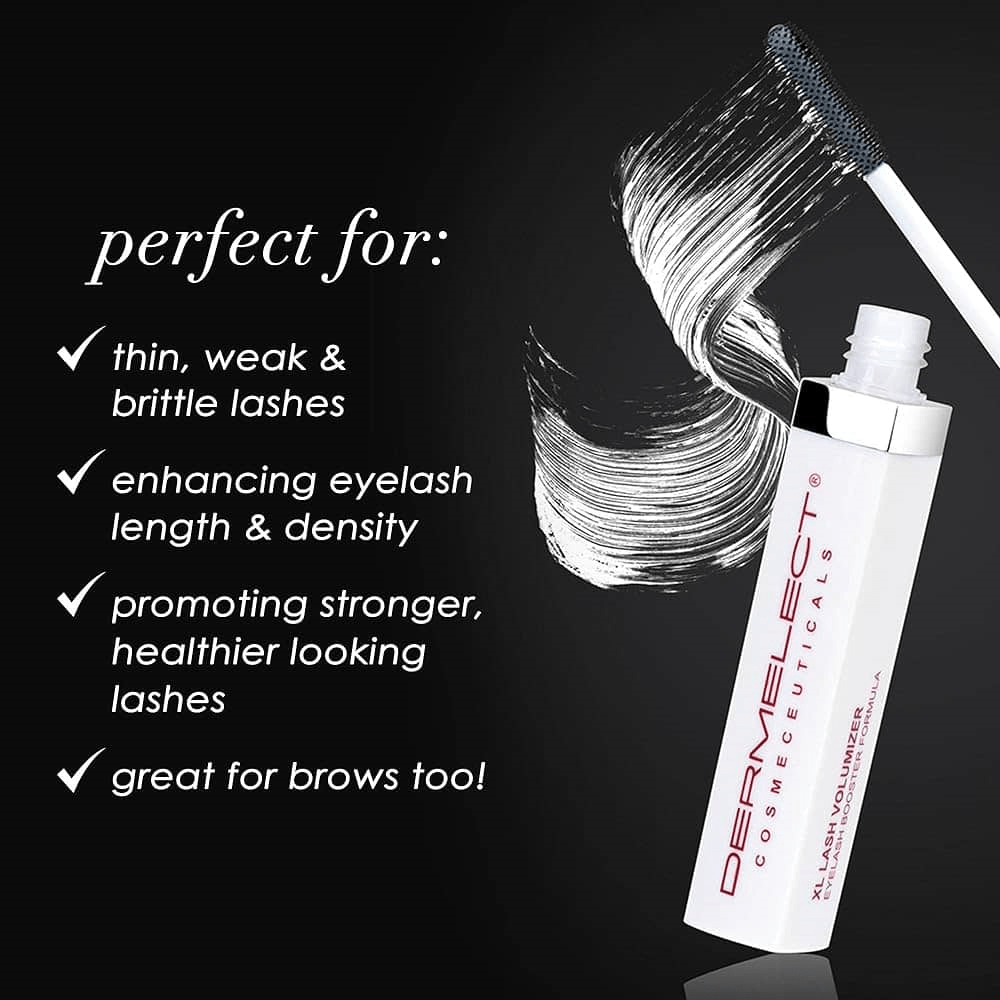 Widelash Tripeptide: This blend contains Glycerin, Aqua, Panthenol, and Biotinoyl Tripeptide-1. Glycerin and Panthenol are great for moisturizing hair and skin. Biotinoyl Tripeptide-1 is a three-amino peptide known for making lashes look longer, fuller, and stronger.
The Widelash Complex encourages keratinocyte growth, which helps cells in the hair bulb multiply. It also aids in creating important adhesion molecules like laminin 5 and collagen IV, keeping your lashes and brows well-rooted.
SymPeptide Oligopeptide: SymPeptide is another proprietary ingredient that contains Myristoyl Pentapeptide-17 in a mixture of water and glycerin. Myristoyl Pentapeptide-17 is a five-amino peptide well-known for encouraging keratin production, which is crucial for hair structure.
SymPeptide offers impressive benefits for enhancing eyelashes and eyebrows and has anti-aging, anti-inflammatory, and anti-bacterial properties. This ingredient can significantly boost hair length and thickness.
How do you use Dermelect XL Lash Volumizer?
Begin by gently cleansing your lashes and brows using a mild, non-stripping cleanser.
Apply the serum to your dry lashes, starting from the root and extending to the tips. You can also use it on dry eyebrows.
Allow the product to fully dry before applying other products near your eyes.
Leave the serum on overnight to work.
To benefit from Dermelect XL Lash Volumizer, apply it consistently every night before bedtime for 4 to 12 weeks. Remember, consistency and patience are critical because the results can vary from person to person. While some may notice changes sooner, others might require more time.
Moreover, if you have known allergies, sensitivity, or medical conditions or are pregnant or nursing, it's a good practice to consult a doctor before starting this serum.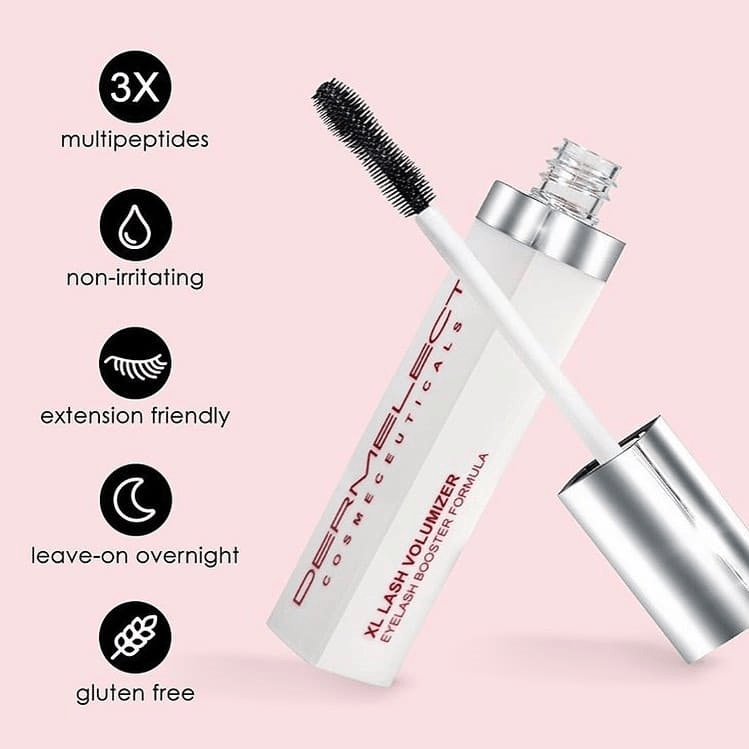 Merits of Dermelect XL Lash Volumizer
Non-irritating formula
Contains a trio of multi-peptides
Free from nasties
Prostaglandin-free
Extension friendly
Leave-on serum
Targets thin, weak, and brittle lashes
Enhances eyelash length and density
Strengthens the lashes
Nourishes and adds moisture
Improves overall hair health and vitality
Works on lashes and brows
Suitable for all skin types (including sensitive)
Demerits
Pricey
Results are subjective
Customer Testimonials | Dermelect XL Lash Volumizer Reviews Before and After
I've scoured the internet and gathered genuine and impartial Dermelect XL Lash Volumizer reviews. These testimonials will offer insight into how this product has performed for different individuals.
Mitsuri said, "I was really interested in trying an eyelash serum after hearing so many people talk about it online. But when I looked into it, I discovered that most of them had prostaglandins, which are safe, but I did not wish to use anything with them. So, I did some more digging and found this serum without prostaglandins. I've been using it for over a month now, and the biggest change I've noticed is that my lashes don't fall out as much as they used to.
They also seem stronger because I do not see many lashes on my cotton pad when I remove mascara. Although I haven't seen a visible boost in the length or thickness of my lashes, I'm happy knowing this serum is doing something. I'll definitely keep using it."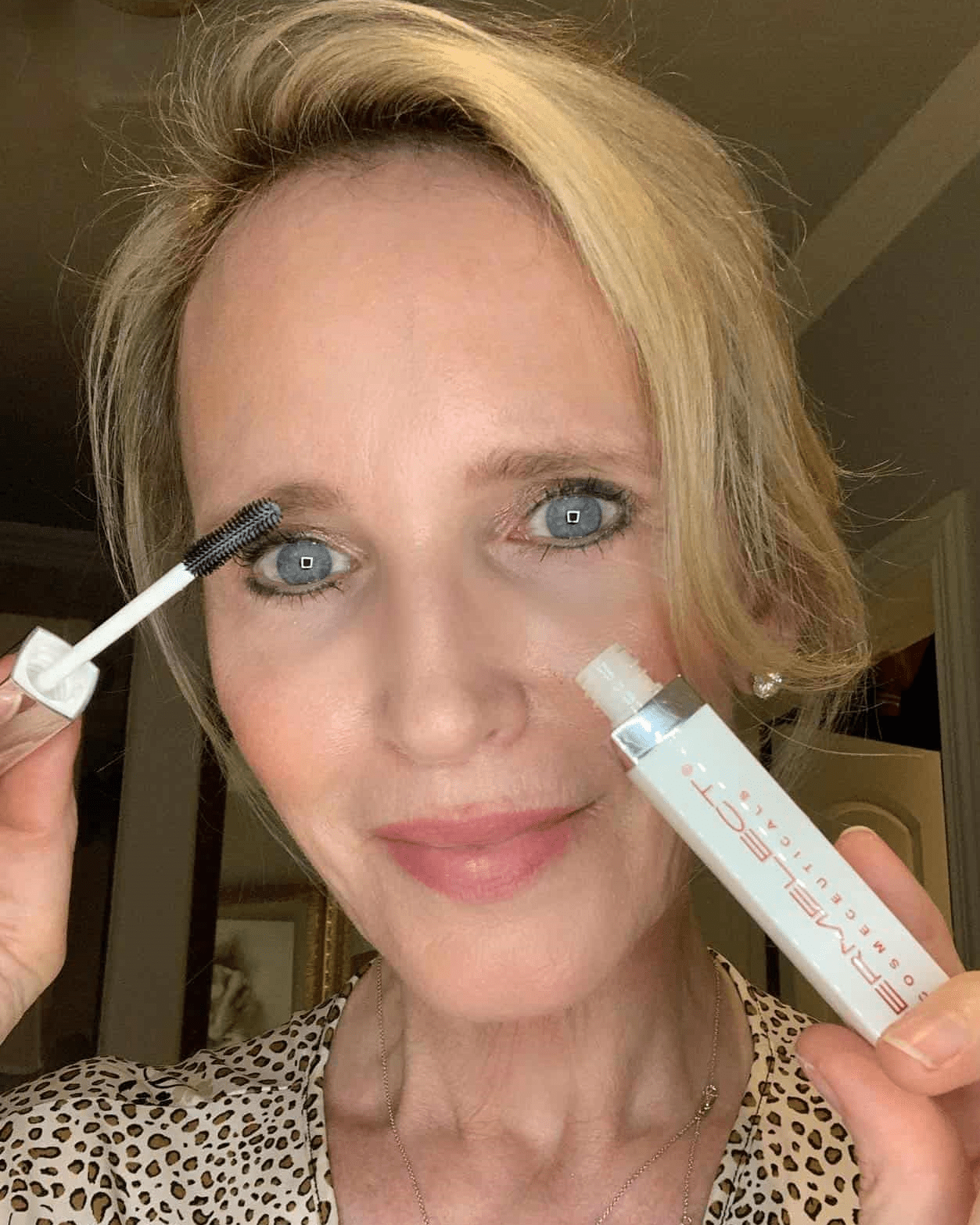 Cassie said, "I never thought I'd lose lashes like crazy because of aging. So, when I noticed my lashes falling out more than usual, I knew I had to do something. First, I went to my doctor and sorted out my diet. But I wanted a little extra to feel more confident. A friend suggested this Dermelect Serum, and it looked promising.
I wasn't sure what I expected it to do, but it's actually been a pleasant surprise. The non-stop lash shedding has really slowed down, and my lashes also look thicker now. I still see a lash or two falling out occasionally, but it doesn't bother me like it used to. I'm seriously impressed with this serum."
Frequently Asked Questions | Dermelect XL Lash Volumizer Reviews
Do eyelash serums really work?
While lash health and appearance are heavily influenced by genes, hormones, and other health factors, eyelash serums claim to help improve them. These serums contain ingredients that have been scientifically proven to make lashes longer, thicker, and denser. While the efficacy of a serum is highly dependent on its composition, studies show that such serums can help strengthen follicles and stimulate the production of components necessary for positive results.
How long does Dermelect XL Lash Volumizer take to work?
The brand does not specify how long it may take for this product to produce visible results. Nonetheless, lash and brow growth serums typically take a month or two to produce noticeable results. It is critical to understand that the efficacy of these products varies depending on factors such as consistency, skin type, allergies, and more.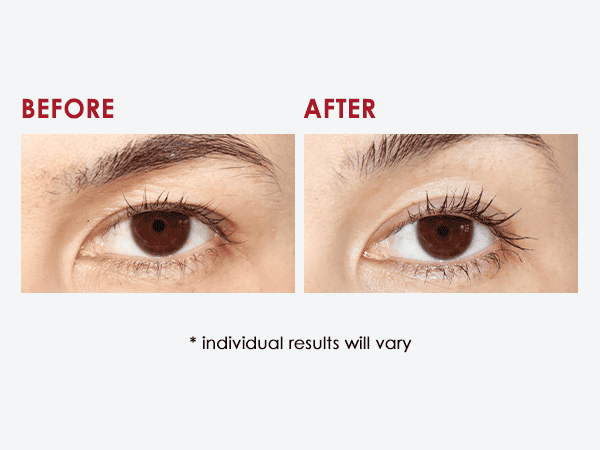 Where can I buy Dermelect products?
Dermelect products are available through its official website and other retail platforms such as Amazon, JCPenney, SkinStore, and others. The brand also provides a "Store Locator" feature to assist you in locating stores near you. Make sure to buy Dermelect products from a legitimate source to avoid fraud.
Closure
Upon a thorough examination of this eyelash and brow-enhancing serum, and in light of the numerous favorable Dermelect XL Lash Volumizer reviews, it's evident that this product possesses the potency to fulfill its promises. It distinguishes itself with its ability to safely promote hair growth, avoiding any hormonal interactions that could lead to unwanted side effects. With consistent use of the Dermelect serum, you can expect noticeable improvements in the strength, vitality, length, thickness, and density of your eyebrows and lashes, all at a reasonable price.
I'm Sarah Abraham, the founder and co-author of Blushastic.com and a professional makeup artist. Beauty is more than just skin deep, and that's why I'm passionate about sharing my knowledge and experience to help people feel confident and beautiful on the inside and out.
Whether it's skincare, haircare, or fashion, my goal is to empower women to feel their best. With my expertise in the beauty industry, I strive to provide practical advice and tips that are accessible to everyone, regardless of their skill level or budget.